Imagine being able to work in a tranquil setting, surrounded by nature. With the Denizen Archetype, you can do just that-and more. The sleek, portable "smartpod" is designed to provide a productive office environment practically anywhere in the world.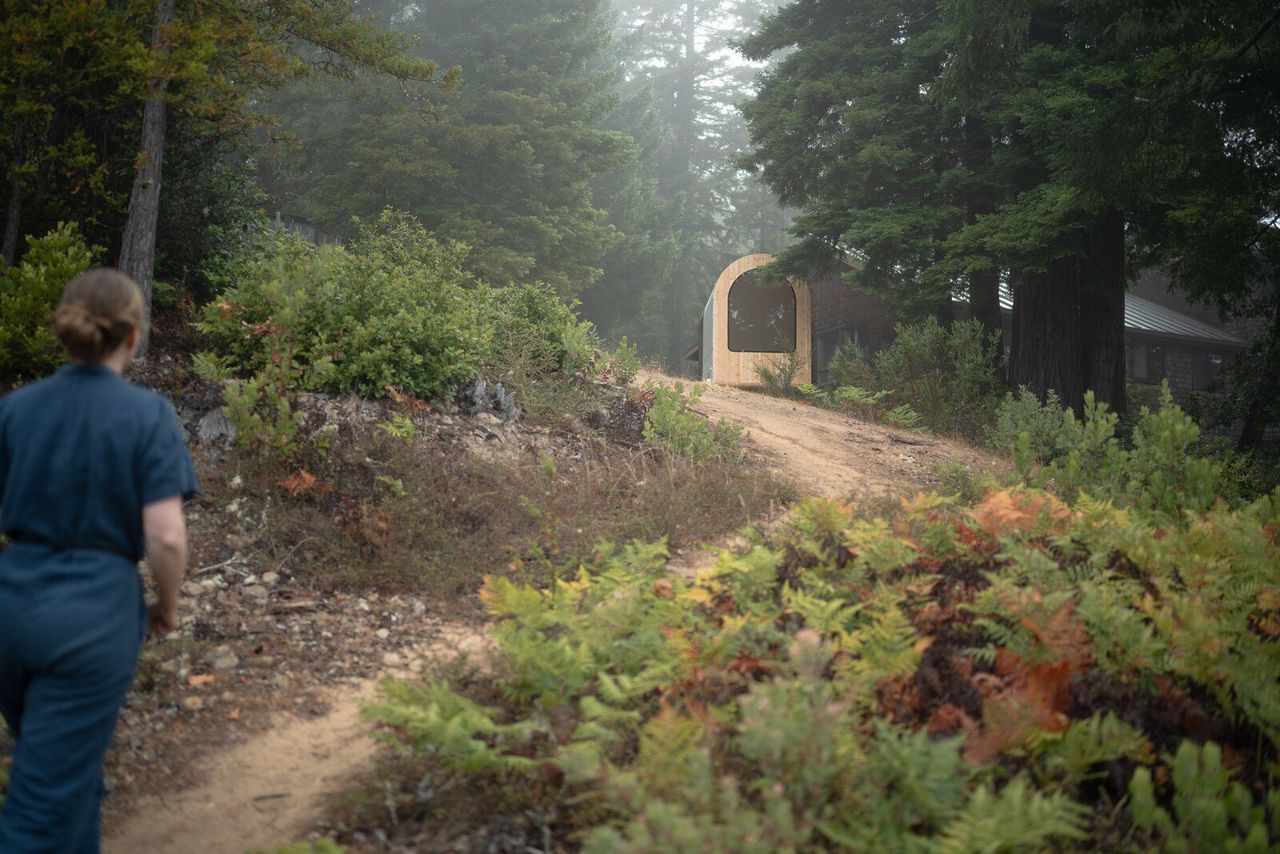 The Denizen Archetype has a small footprint, which allows it to be easily installed in remote locations.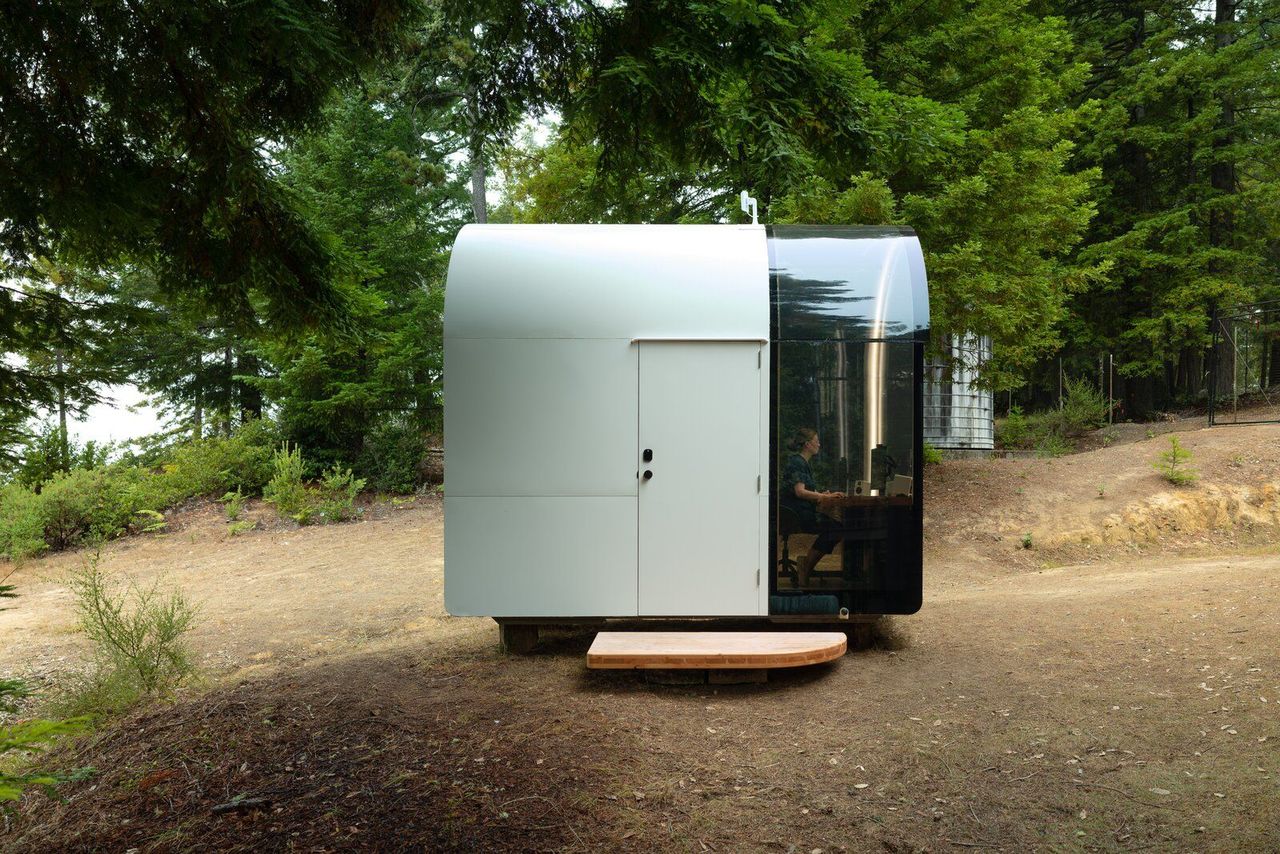 The exterior facade is composed of matte white panels and reflective windows.

"The seed of this whole idea is the serendipitously perfect day of work; those somewhat rare times when distractions fall away, everything necessary to stay focused is immediately accessible, and the setting is right for totally inspired productivity," says CEO Nick Foley. "With the Denizen Archetype, we've designed a space that completely orbits around the user and the experience of work, by letting in the outside world when it inspires-and then tuning it out when it doesn't."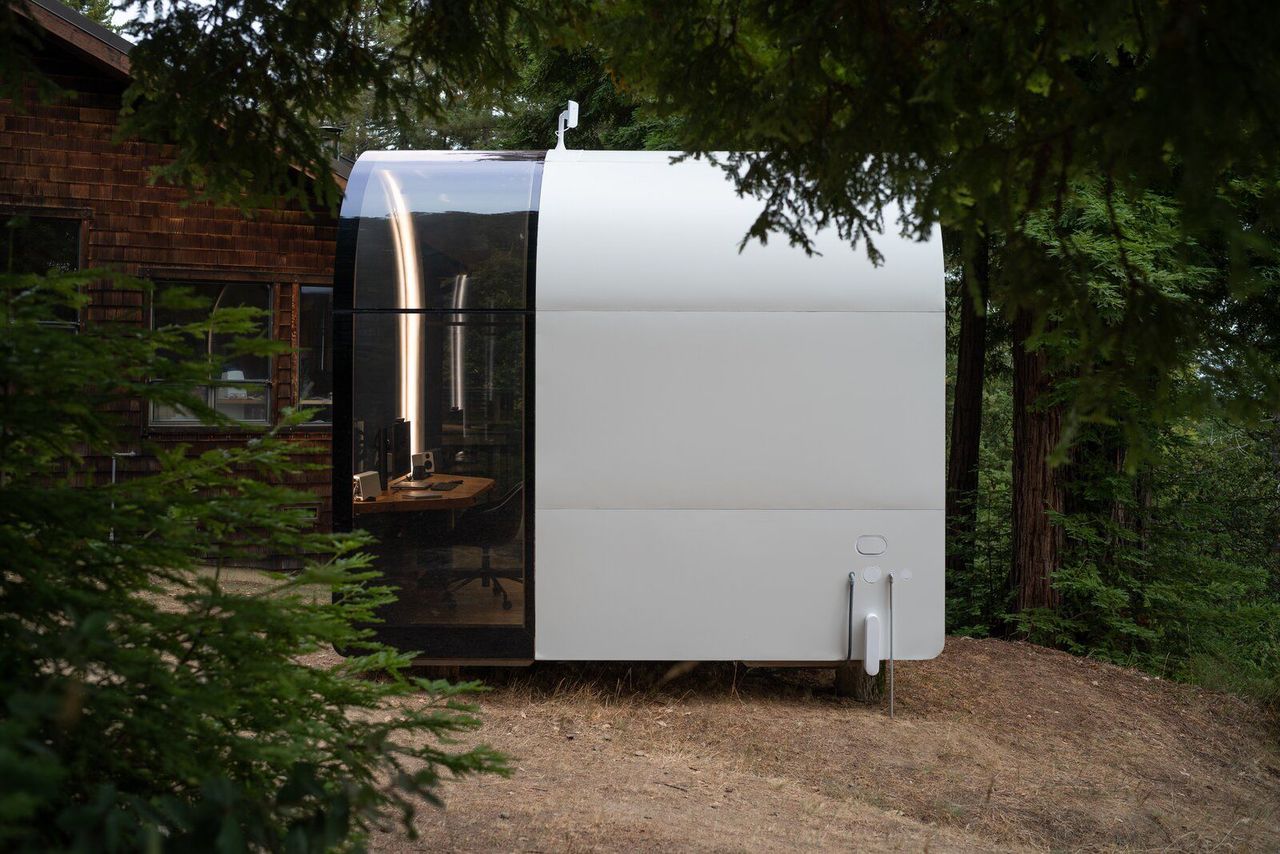 The cabin is designed to appear as if it's floating above the ground, with one third of the interior wrapped in an immersive window.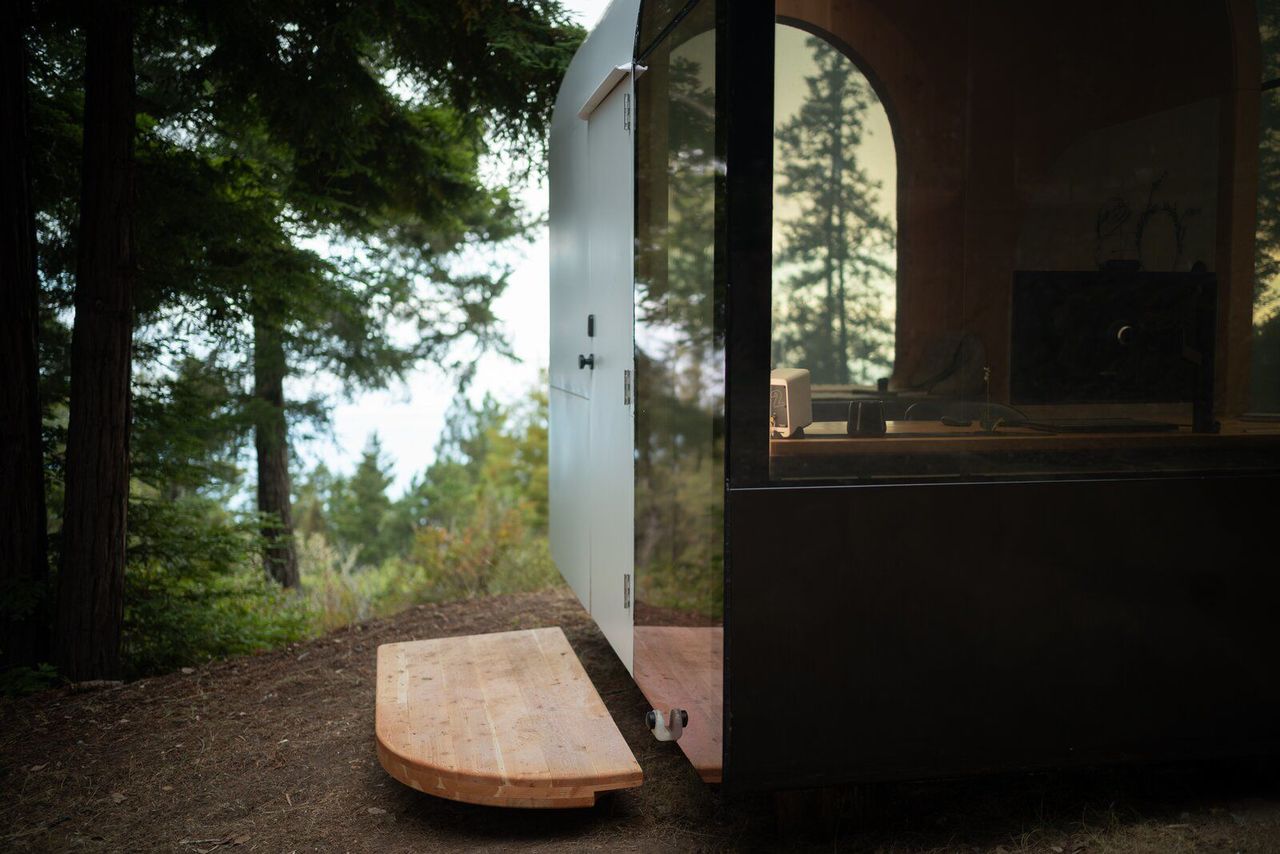 A negative cutout from the unit's rear window serves as an entryway step.

"Our goal with this pod is to provide users with an idyllic work environment; a place that is more focused and professional than working from home, and a place that is way more convenient and productive than a busy office," says Foley.

The barrel-vaulted prefab has minimalist exterior and a 90-square-foot interior with wood-clad walls and ceilings. Large, immersive windows flood the space with natural light, and artificial lighting creates a bright working environment, no matter the time of day.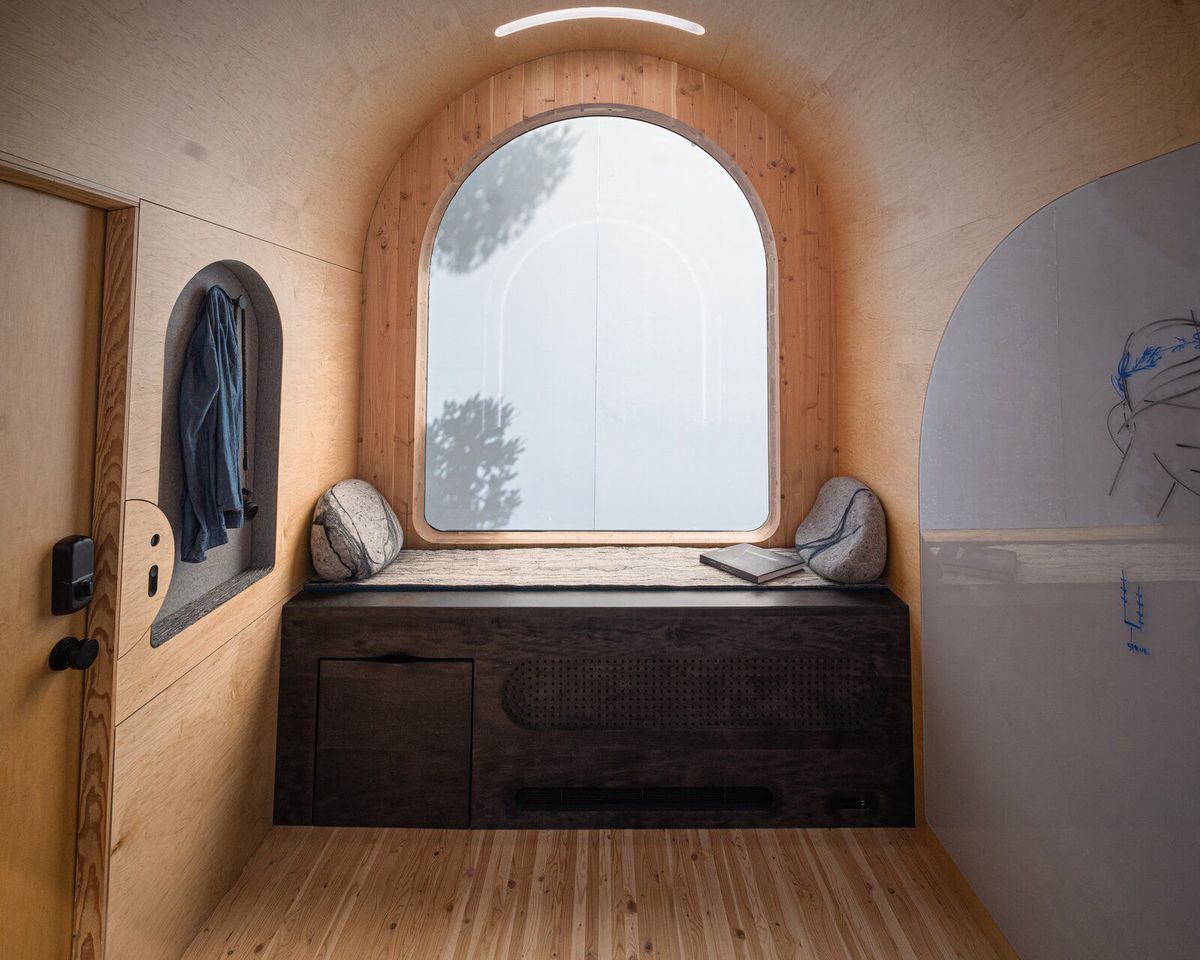 The rear lounge bench houses a mini-fridge, an air purification system, and electrical outlets. An inset coat nook near the entrance offers convenient storage.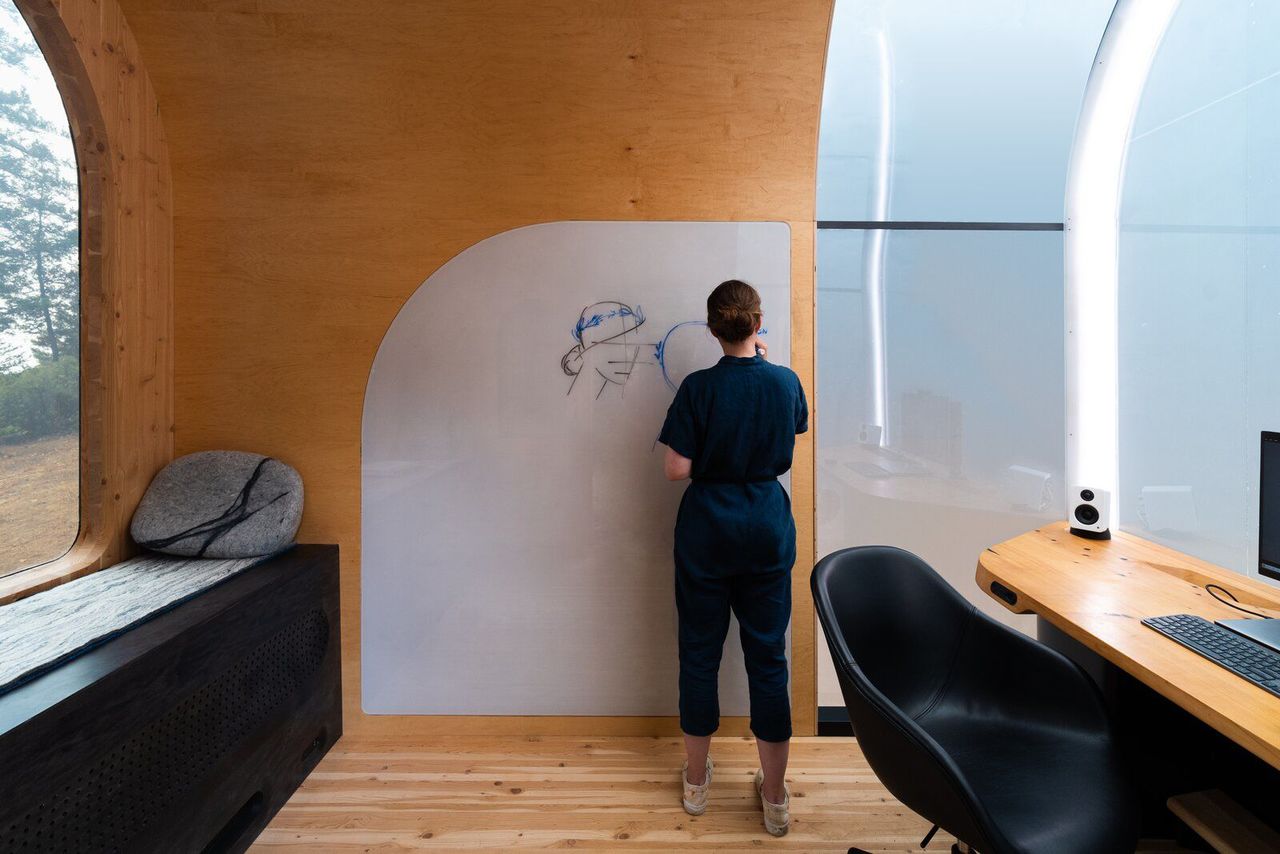 An integrated camera across from the whiteboard offers a seamless way to brainstorm ideas while on video calls.

Each micro cabin comes packed with smart tech, including a 27" 4K display and a 4K webcam. There's also a large, adjustable standing desk, air filtration, a mini-fridge, and a rear lounge area.

The Archetype is now available for purchase, and Denizen is also offering a subscription model to employers. "For companies, the cabin offers a compelling option because the per-desk cost of a Denizen subscription is lower and more flexible than the all-in cost of a central office, while also being a powerful tool for morale and retention," says Foley. "For employees, this model offers the convenience of working from home, along with the work/life separation that comes from an office-without requiring the resources for a custom office remodel."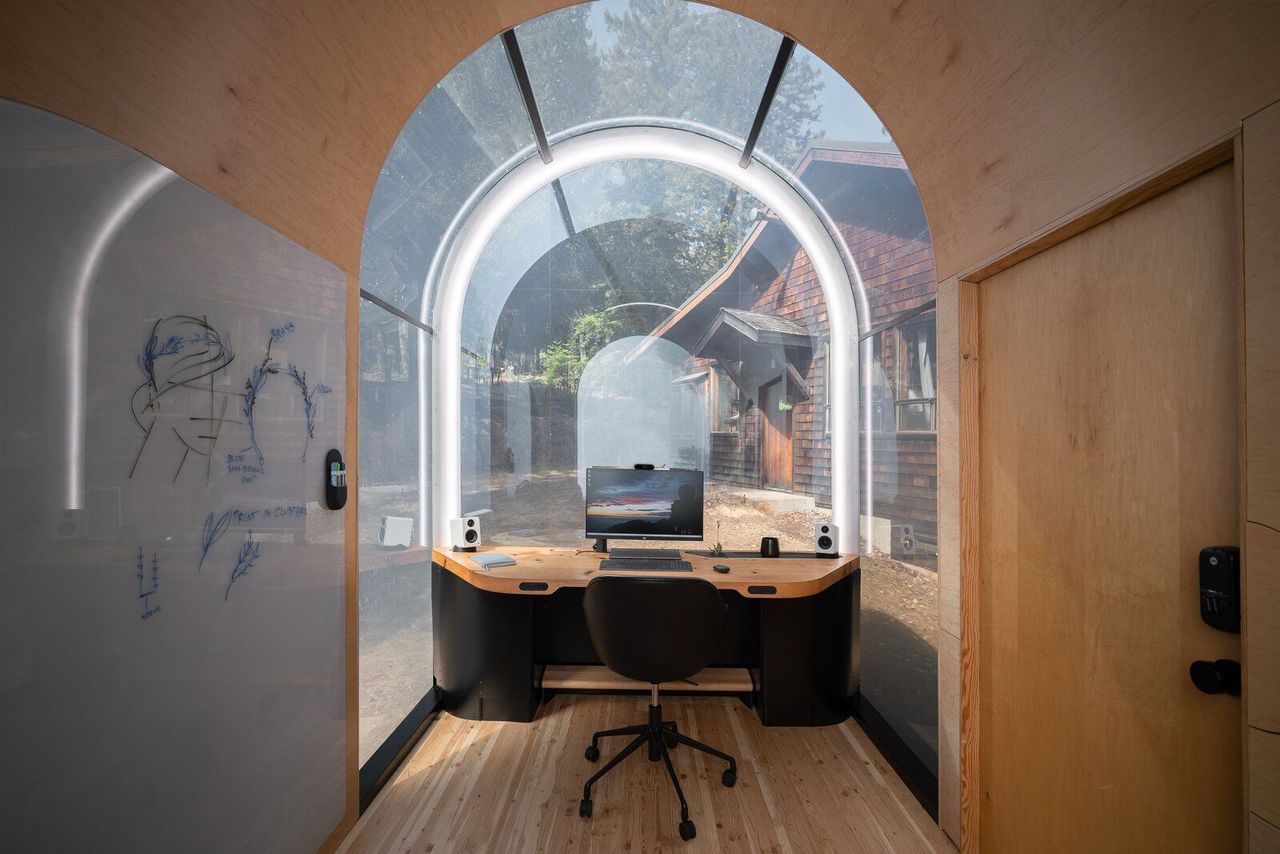 A 10' barrel vault makes the pod feel spacious and airy. The translucent windows can turn opaque at the push of a button.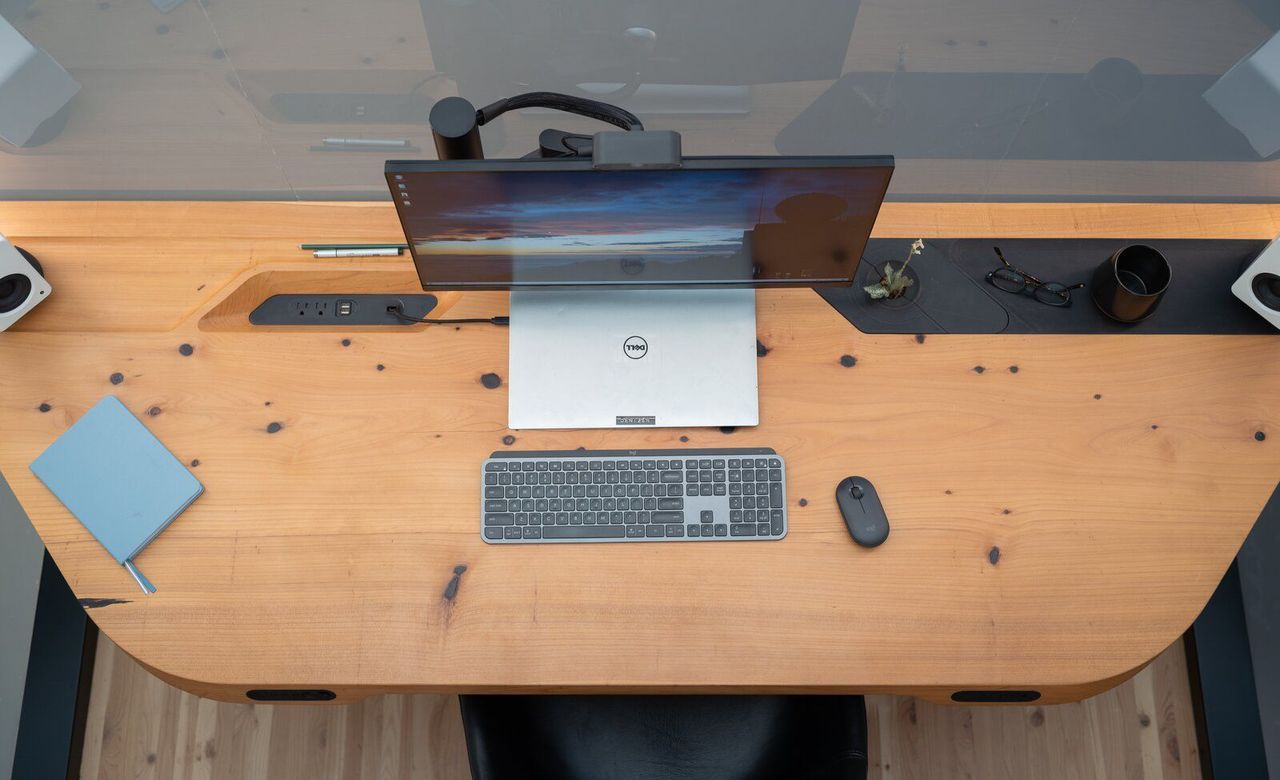 The smartpod comes furnished with a full-size sit/stand desk, as well as webcams, speakers, a monitor, an office chair, and a wireless mouse and keyboard.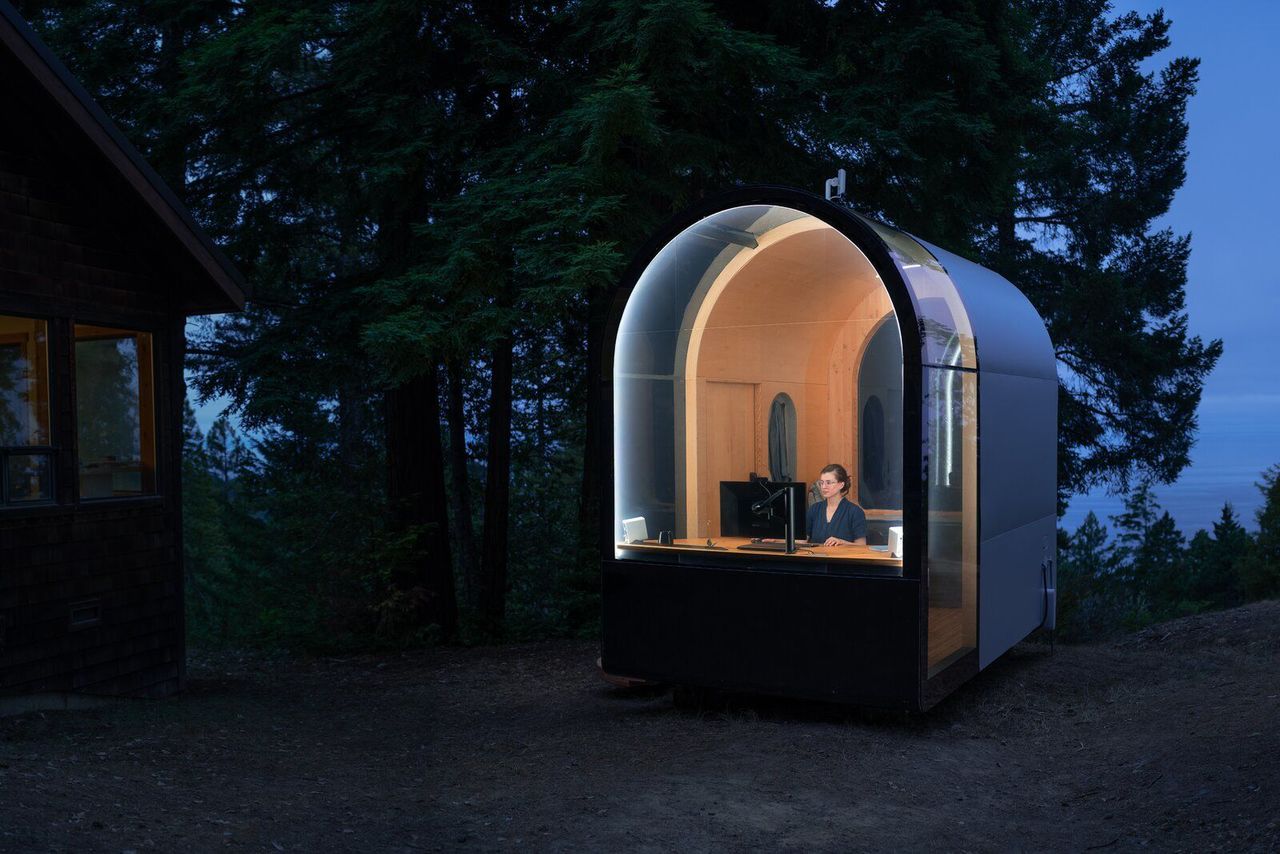 While the Archetype can be easily connected to utilities in a code-compliant way, it can also run off battery power in off-grid situations.