Nestled in the rugged mountains of Maldonado in Eastern Uruguay-equidistant from Punta del Este, José Ignacio, and Pueblo Garzón-the new Sacromonte Landscape Hotel is comprised of a winery, a farm-to-table restaurant, and 13 prefabricated cabins camouflaged in the spectacular environment. The resort is open and will be fully operational by September 2018-springtime in the Southern Hemisphere.

Designed by the Montevideo–based MAPA Architects, four of these landscape cabins have already been installed on-site, their rectilinear forms almost disappearing into their natural surroundings, thanks to the use of smoky, one-way mirrored facades.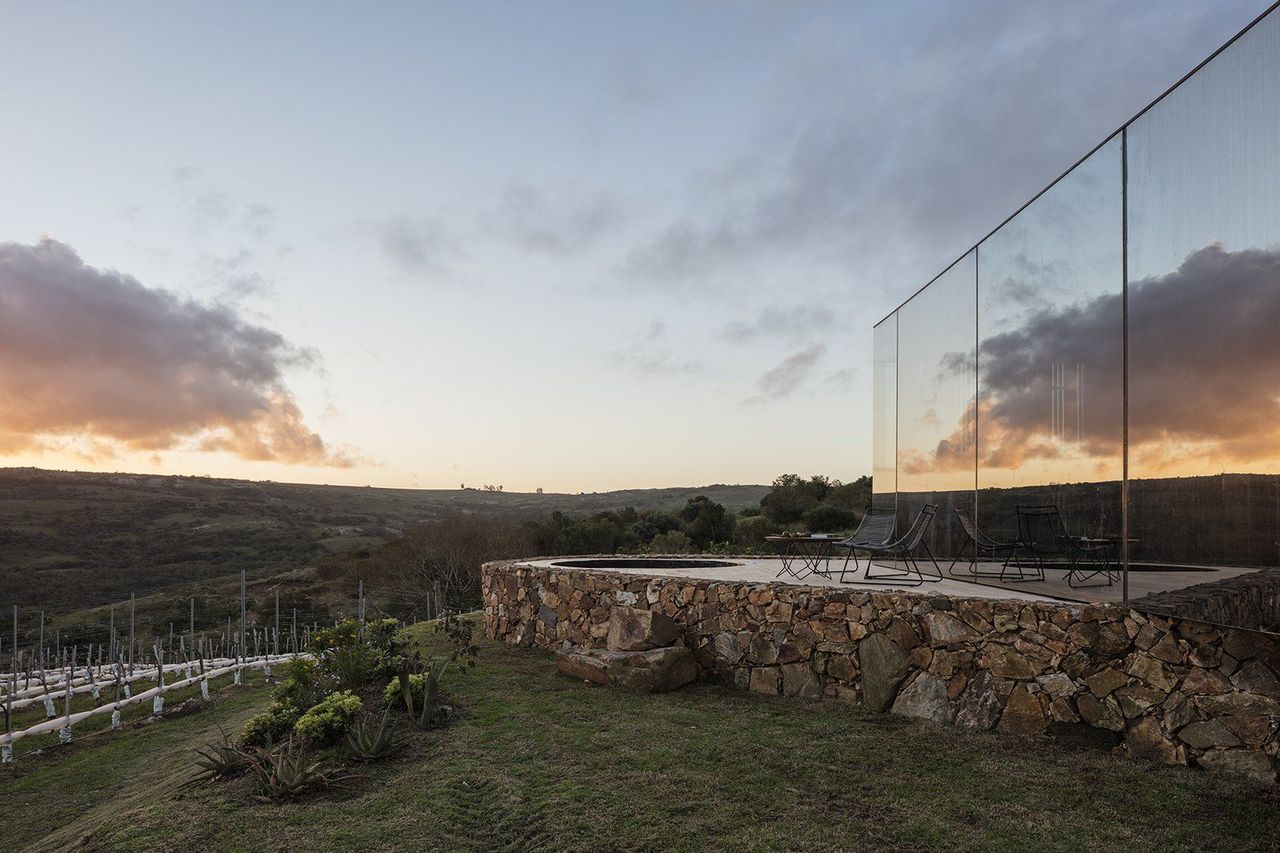 The mirrored structures are seamlessly integrated into the landscape.

The structures were prefabricated in a factory in metropolitan Montevideo in just under 10 weeks before being transported to the site. The project employed sustainable building techniques-in addition to the use of prefab technology, the architects employed low-E glass, living roofs, and an eco-friendly wastewater treatment system to make Sacromonte a much greener venture.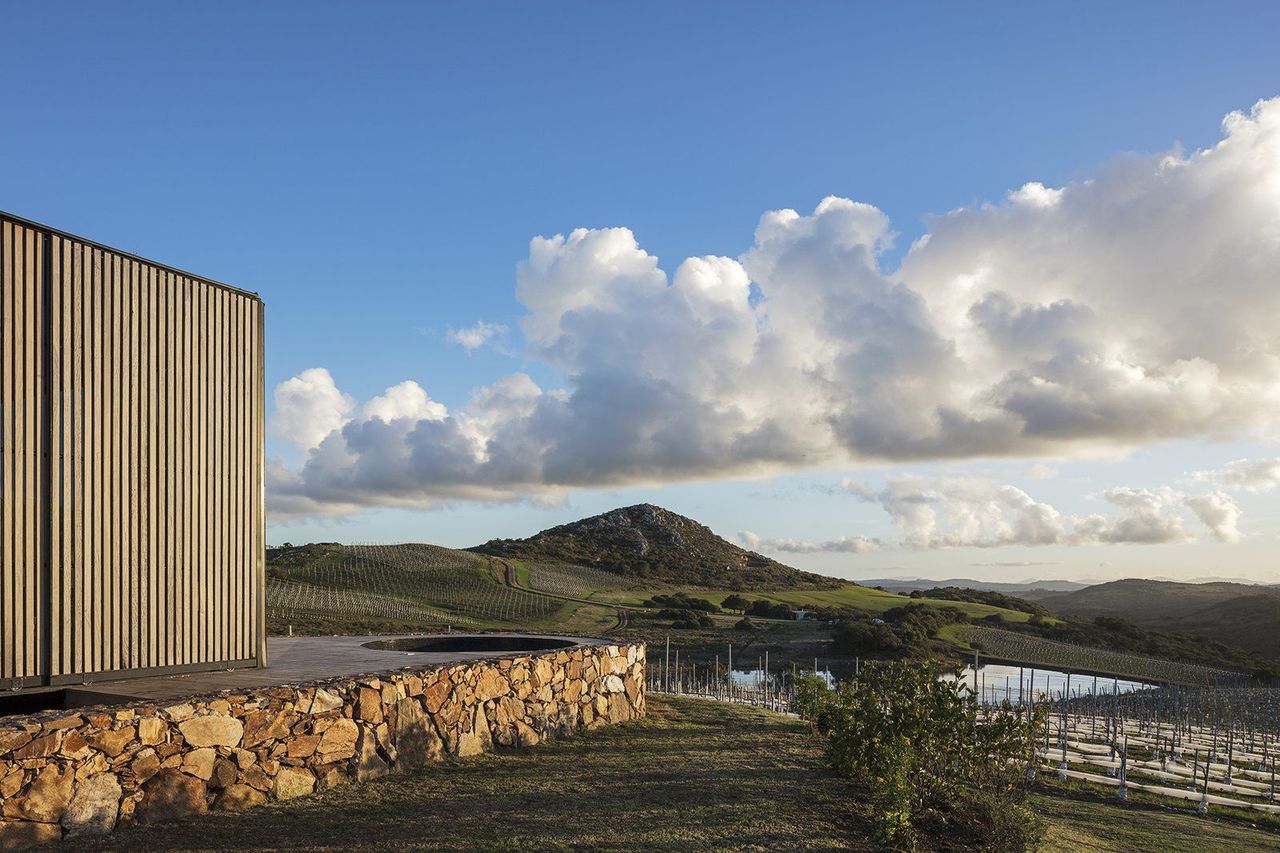 Each cabin has a private deck with a circular pool. The finishings are simple and expressive, and the materials are used in harmony with nature.

The modular, metal structures are a blend of steel and light steel framing. A one-way mirror covers each cabin with an almost magical glaze. In sharp contrast, the rear facades of the cabins are constructed on-site with locally sourced timber trunks, as are the platforms supporting the modules, which have been carefully constructed using local stones.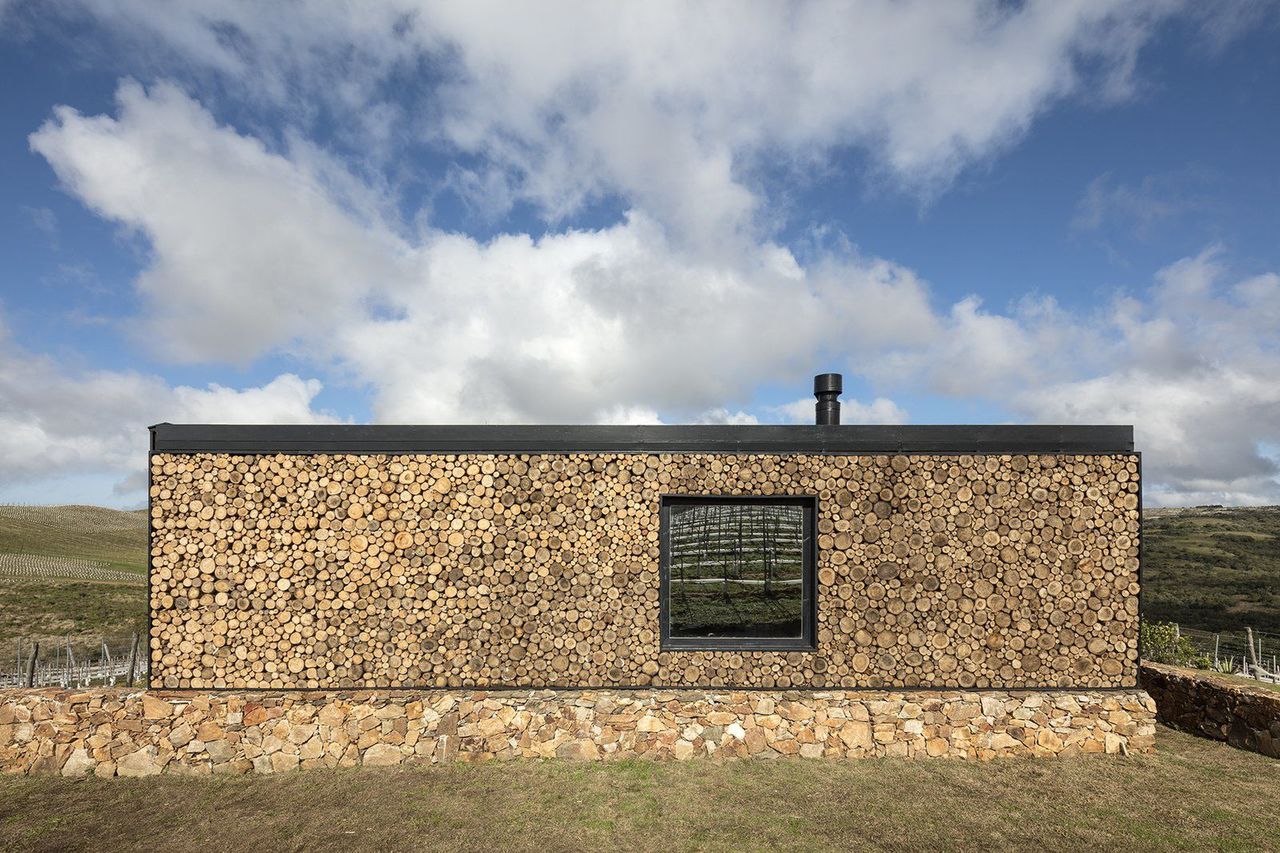 Local materials were used for on-site works, such as cut timber trunks for the rear wall and locally sourced stone for the platforms.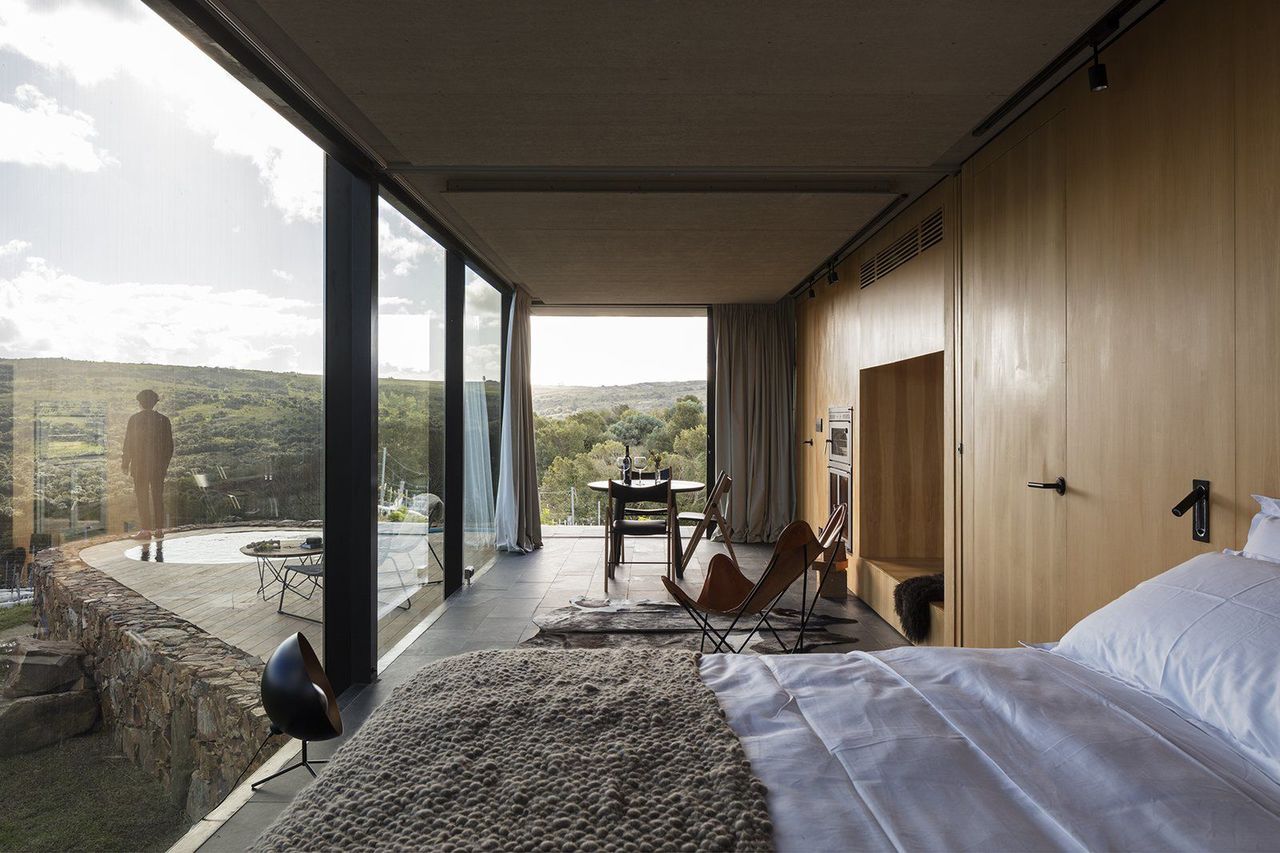 The sleek, modern interiors feature minimalist furnishings, dark stone floors, and light oak walls.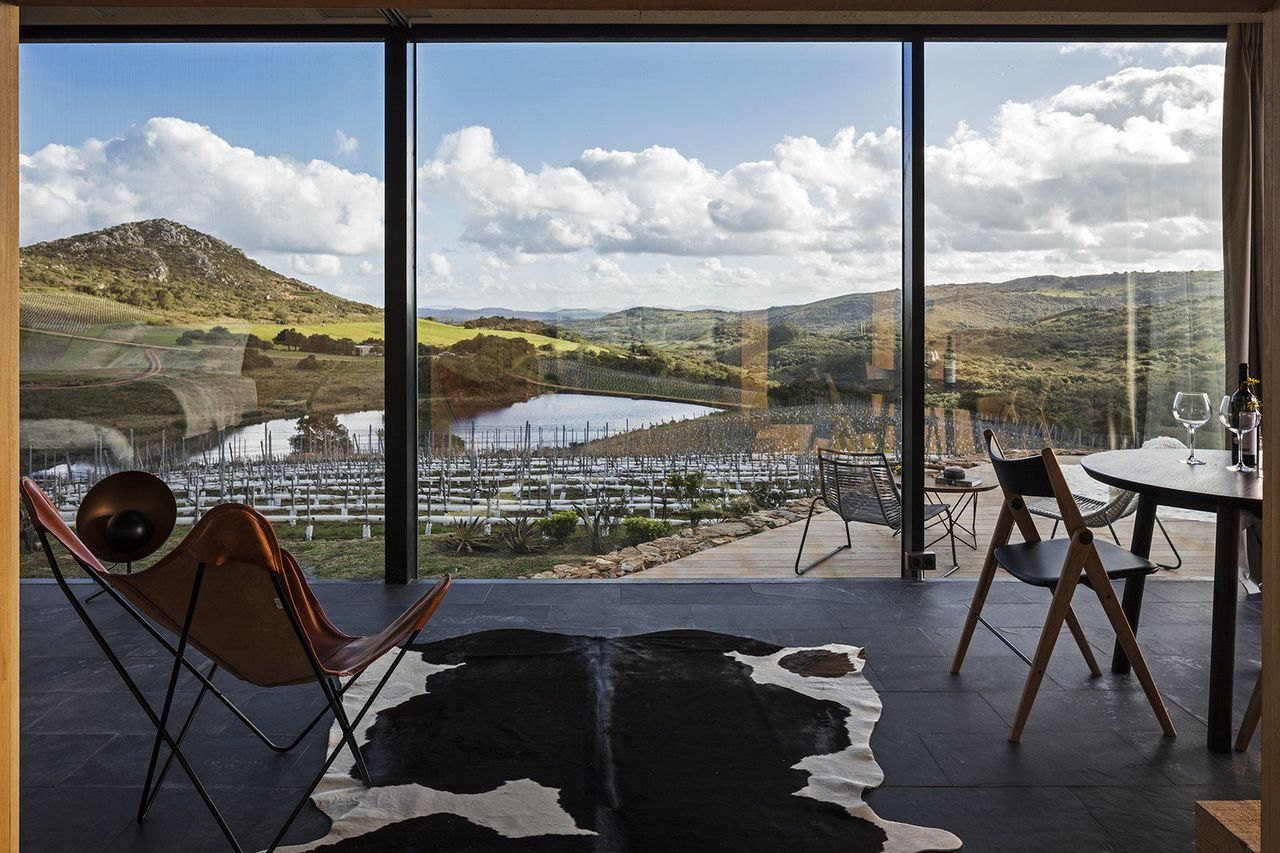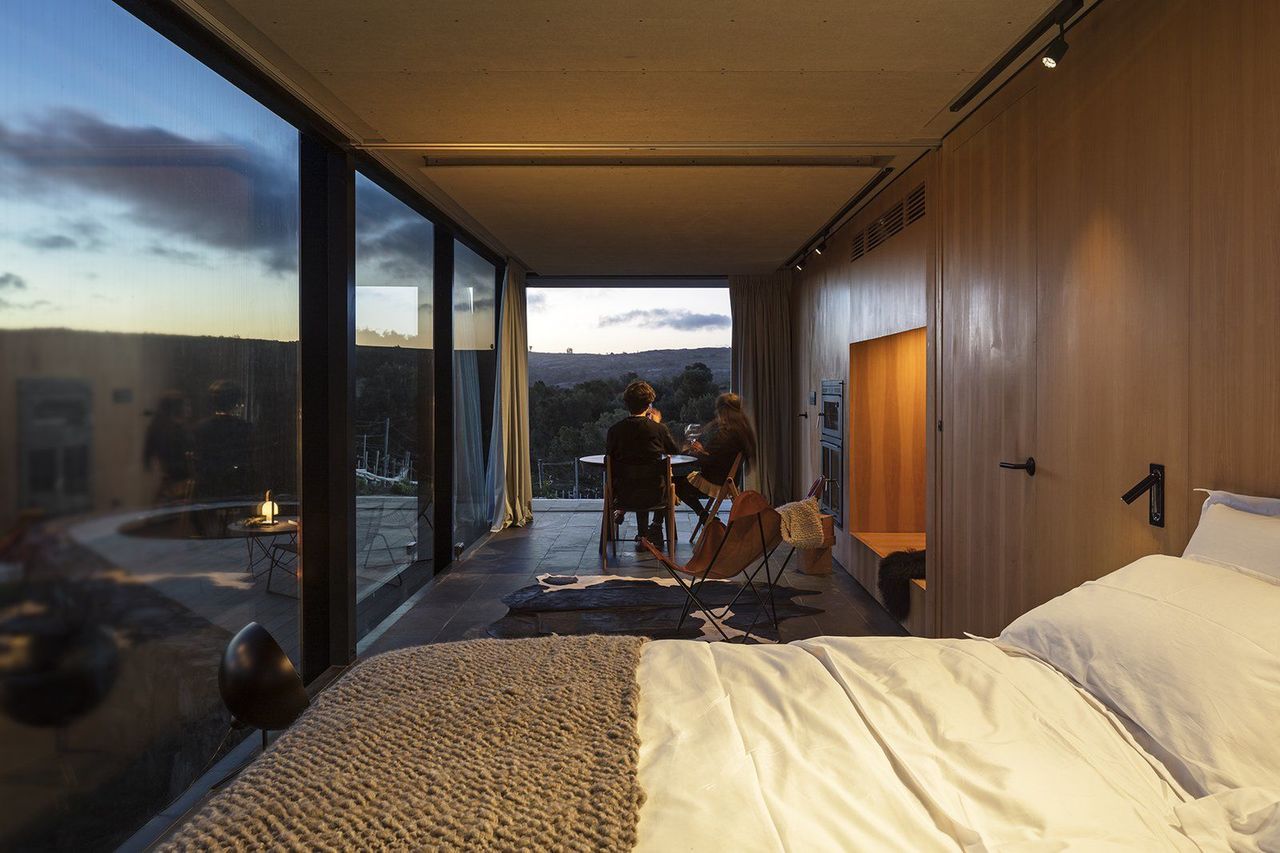 The nightscape is equally stunning.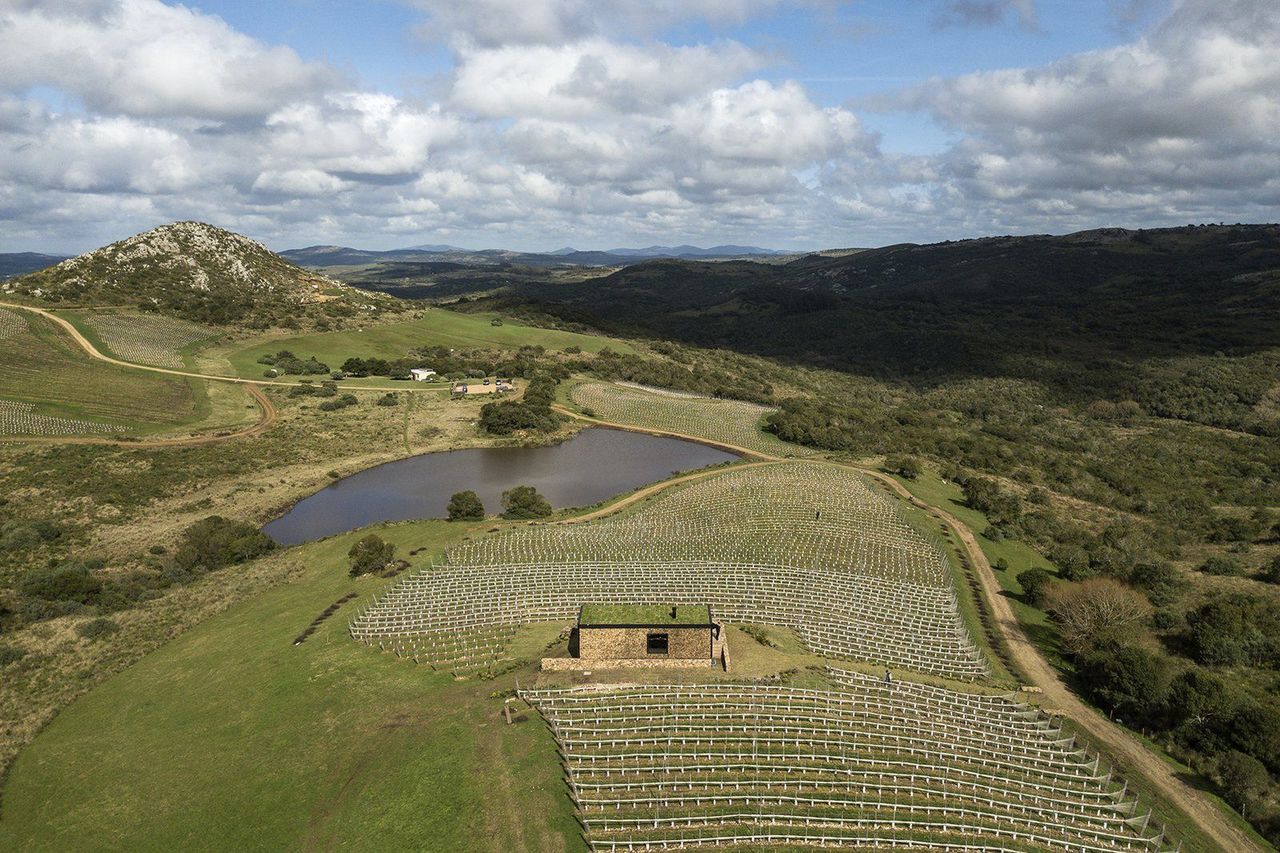 An overhead view shows how the structure seamlessly integrates into its surroundings.




The mirrored facade reflects the sky and blends into the landscape.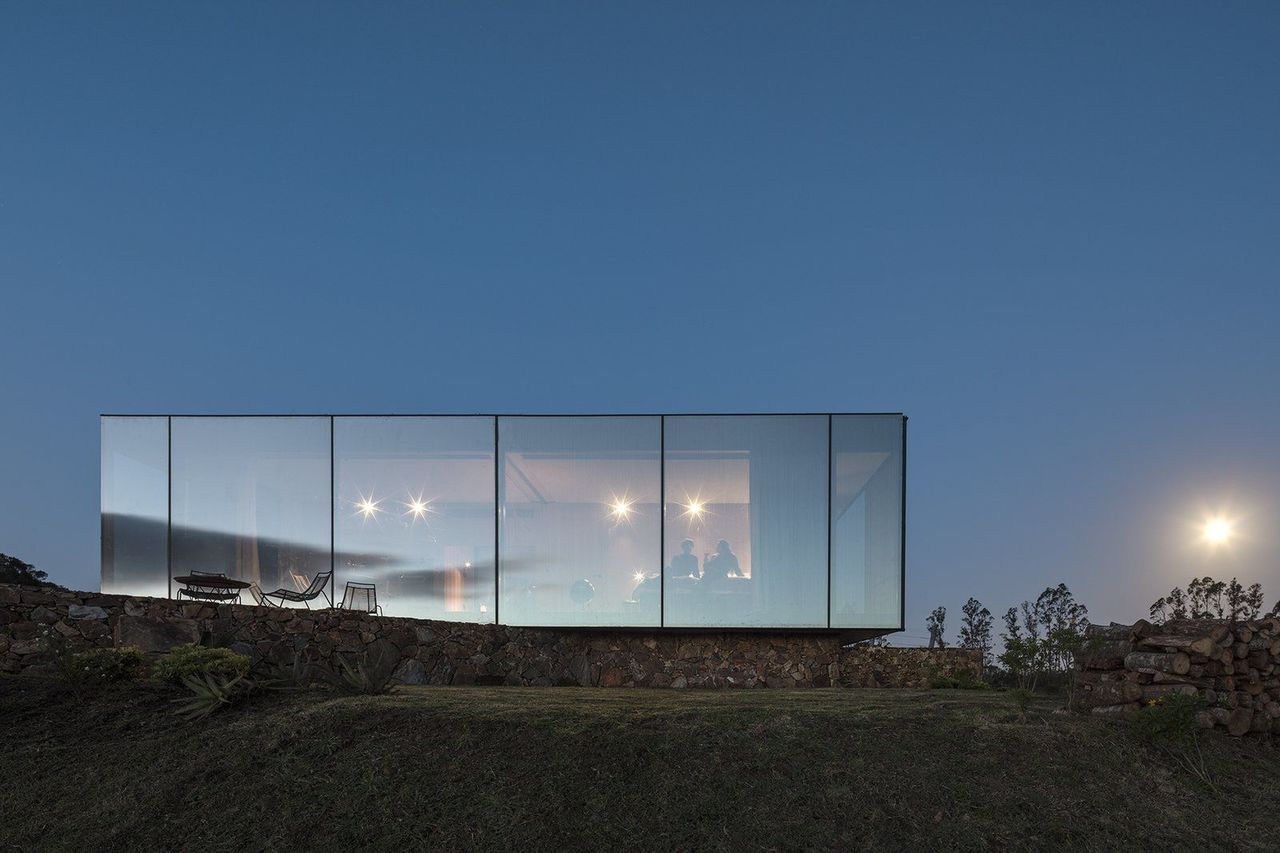 The prefab cabin is an arresting sight at night.