"Terracotta House is no ordinary granny flat," explains architect Andrew Maynard. "Architectural, highly detailed, and beautiful, it is multigenerational living, but acting in reverse." A client seeking to help her son and his wife commissioned the build in the vibrant Melbourne suburb of Fitzroy, allowing the three of them to live comfortably in an area they otherwise wouldn't be able to afford.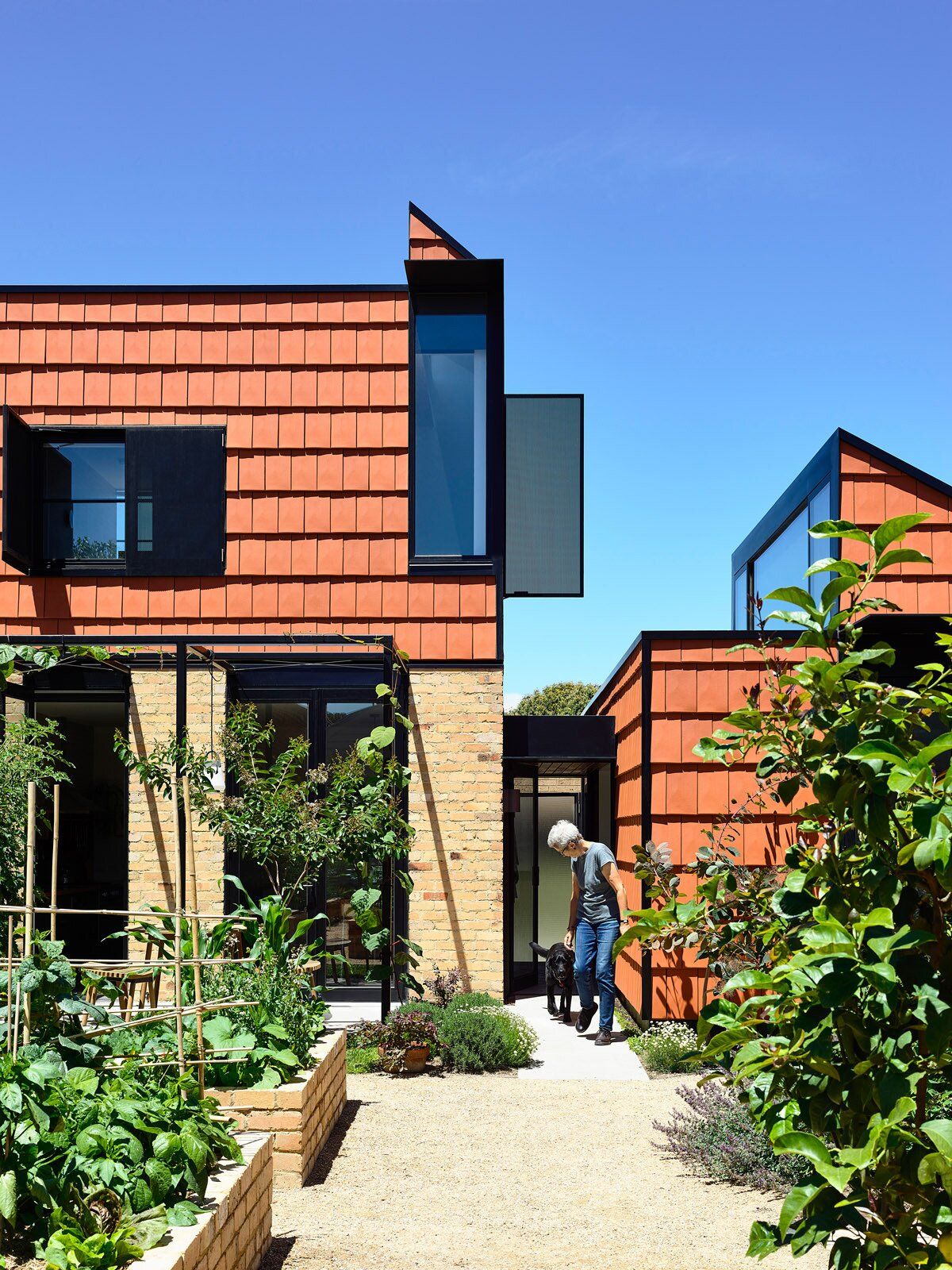 The client, Belinda, reached out to award-winning firm Austin Maynard Architects with a clear idea. "Her priority was to have a big veggie garden and a [farmhouse-style home] while remaining in the city," says Maynard. After finding an inner suburban cottage in a community-spirited enclave, the architects quickly got to work.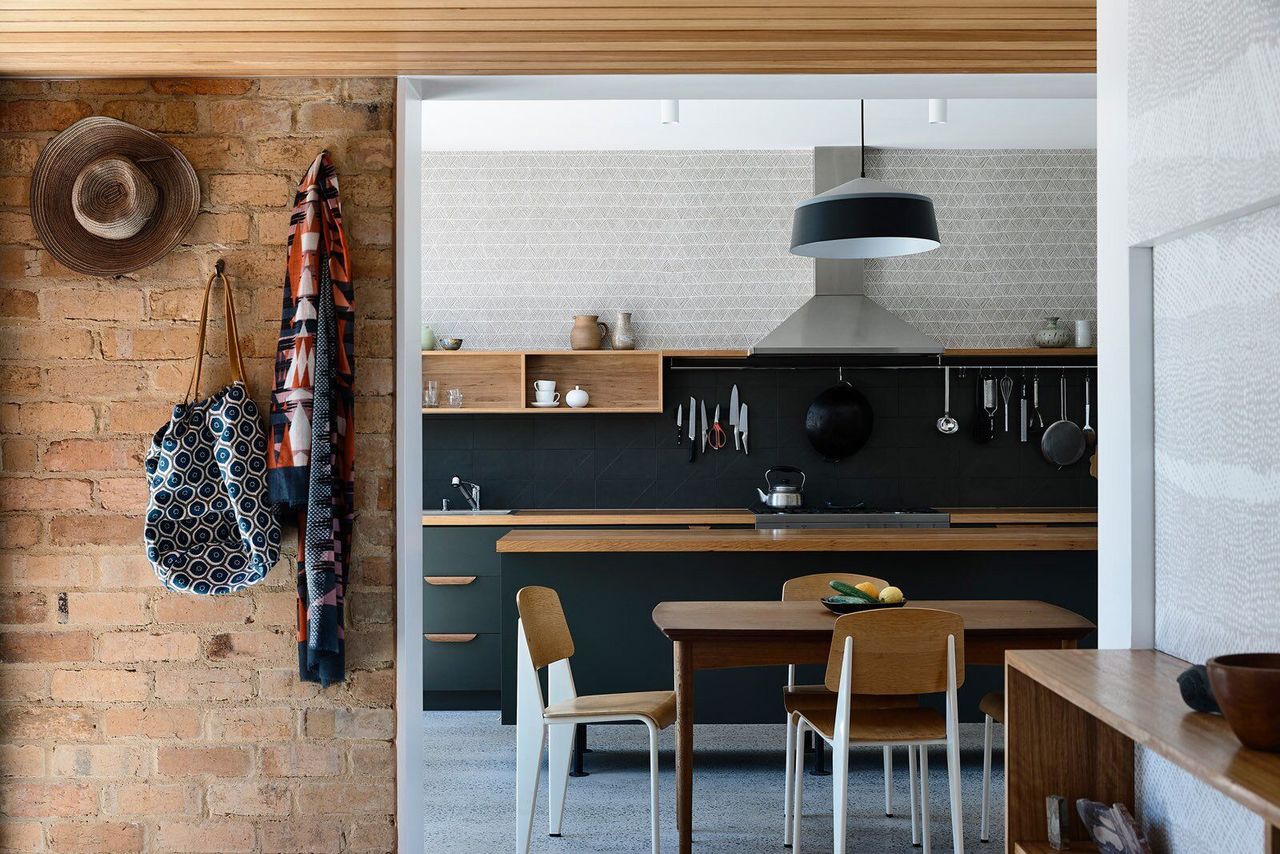 "We built a new home for her at the rear of the block and renovated the original house at the front for her son's family to live in," says Maynard. Between the two cottages, the team designed a large garden and communal pavilion, which Belinda regards as "the soul of her home."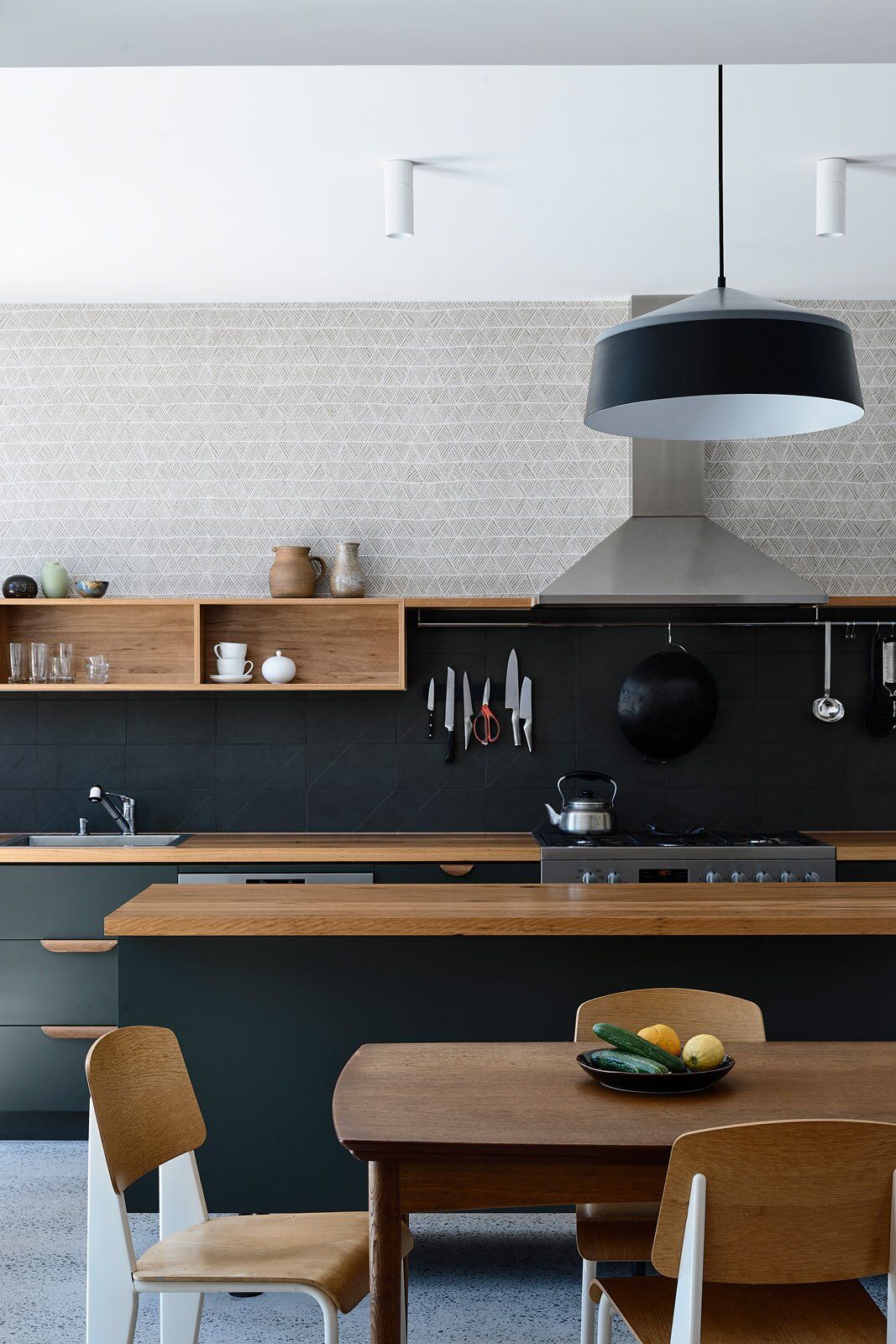 "At Austin Maynard Architects we always aim to maximize space, relate internal spaces to the garden, embrace the street, and make the most of laneways. The site that Belinda purchased offered potential to achieve all of these ideas and more."

The original cottage facing the street now features two bedrooms, a bath, and an open plan that connects the kitchen and living areas. The shared unit between the two homes functions as a library, studio, guest house, and general social space. Belinda's dwelling-the Terracotta House itself-is a multilevel sun-kissed delight featuring spacious gathering areas on the first floor and an en suite bedroom upstairs.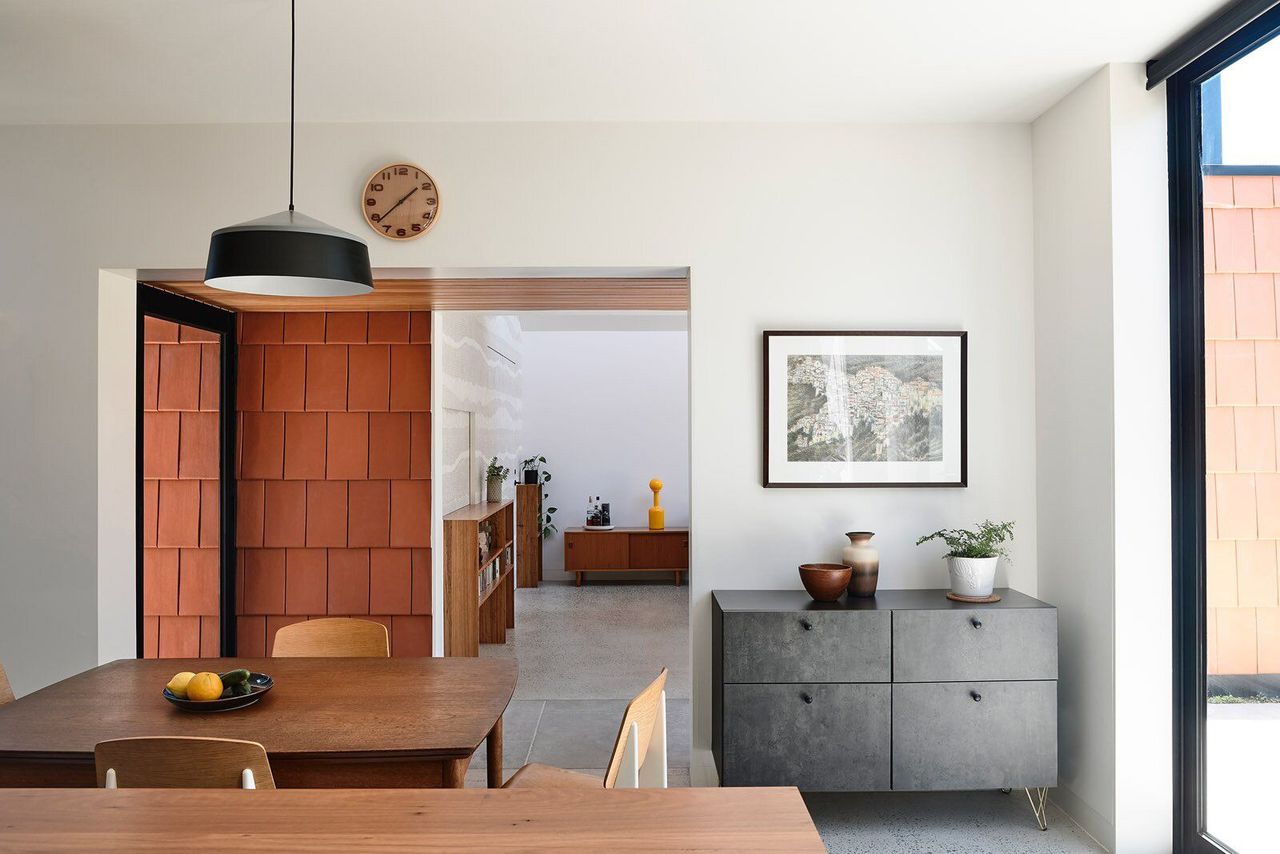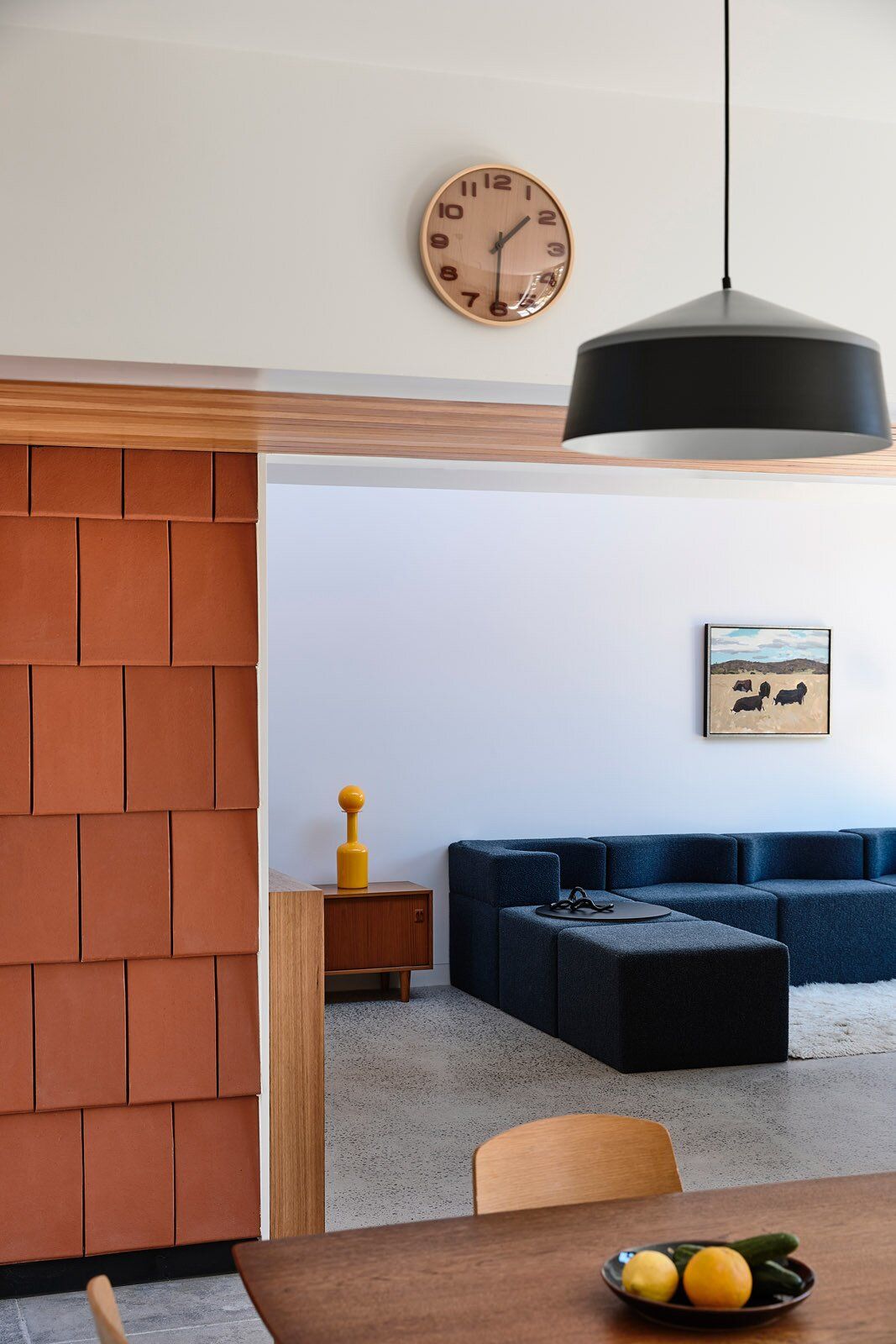 "Far more than a granny flat at the end of the garden, Terracotta House is, essentially, a communal-living family compound," say the architects. Spread across nearly 3,000 square feet, the property provides enough distance between each unit while also ensuring the comfort of nearby family support. "The latter factor particularly resonates with Belinda, who moved to Melbourne from the UK and faced struggles of working and raising children without any help," explains Maynard.