After working in corporate law for more than a decade, Eva Goedegebuur took the plunge to turn her passion for interior design into a new career-starting with her family's newly built home in Rotterdam. It was a dream project for Eva: Not only did it allow her to design a space for herself, her husband, Michiel, and their three young kids-Sam, Kiki, and Cato-but it also provided a foundation to launch her child-friendly interior design business, Little Neighbours.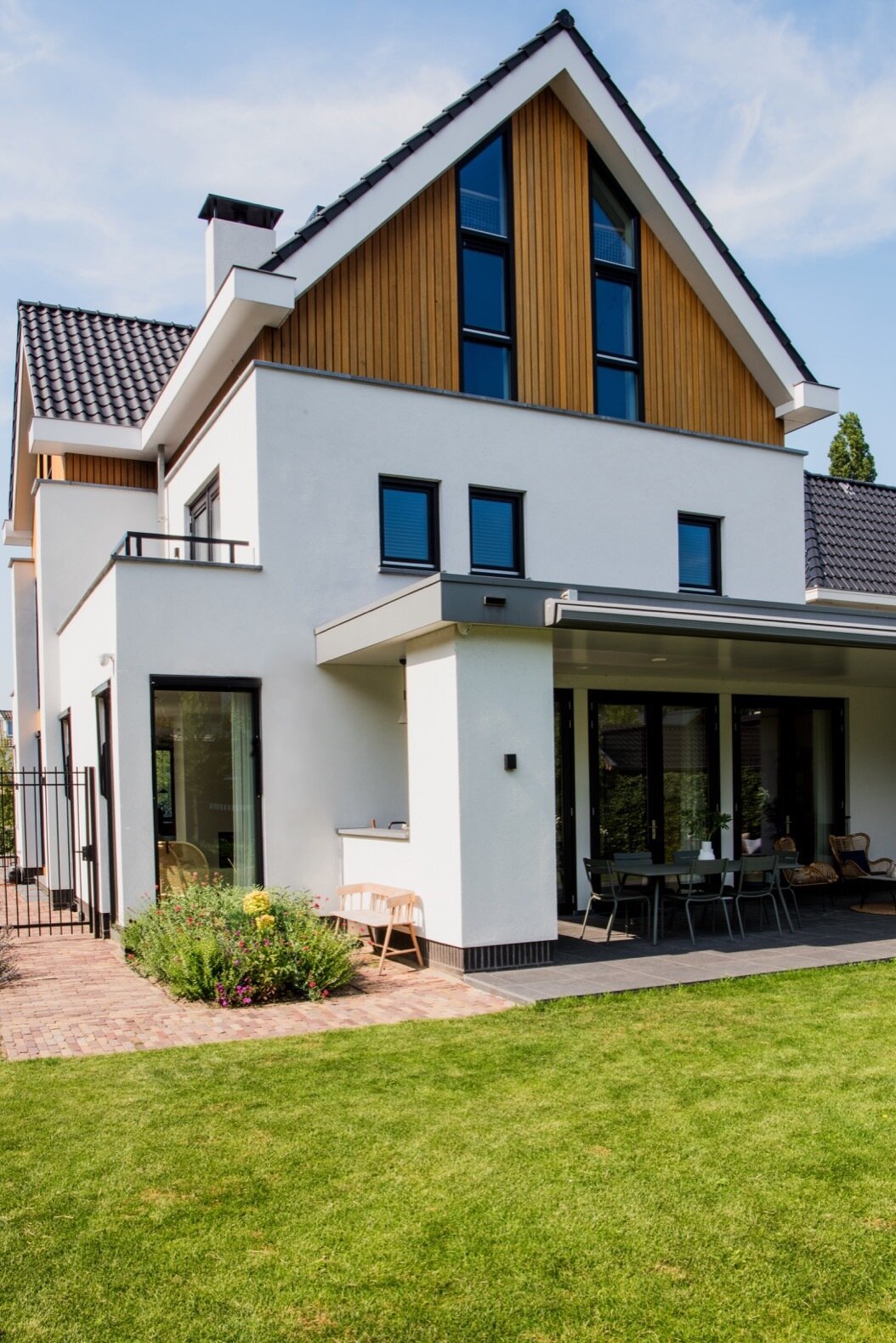 Architect Robert van Katwijk of TBO Architects designed Eva and Michiel's Rotterdam home.

"Most interior designers and stylists are focused on adult interiors, but I want to focus on the whole family," says Eva. "I believe that an interior can be stylish and child-friendly."

At her home in Rotterdam, a warm timber palette, custom furniture solutions, and a minimalist Scandinavian-inspired aesthetic combine for a sophisticated look. "I focused on the basics at first," she says. "The flooring, the doors, the window frames, the walls, the kitchen, and the bathrooms. After that, I carefully selected the lightning. As a result, the house already felt like a warm blanket."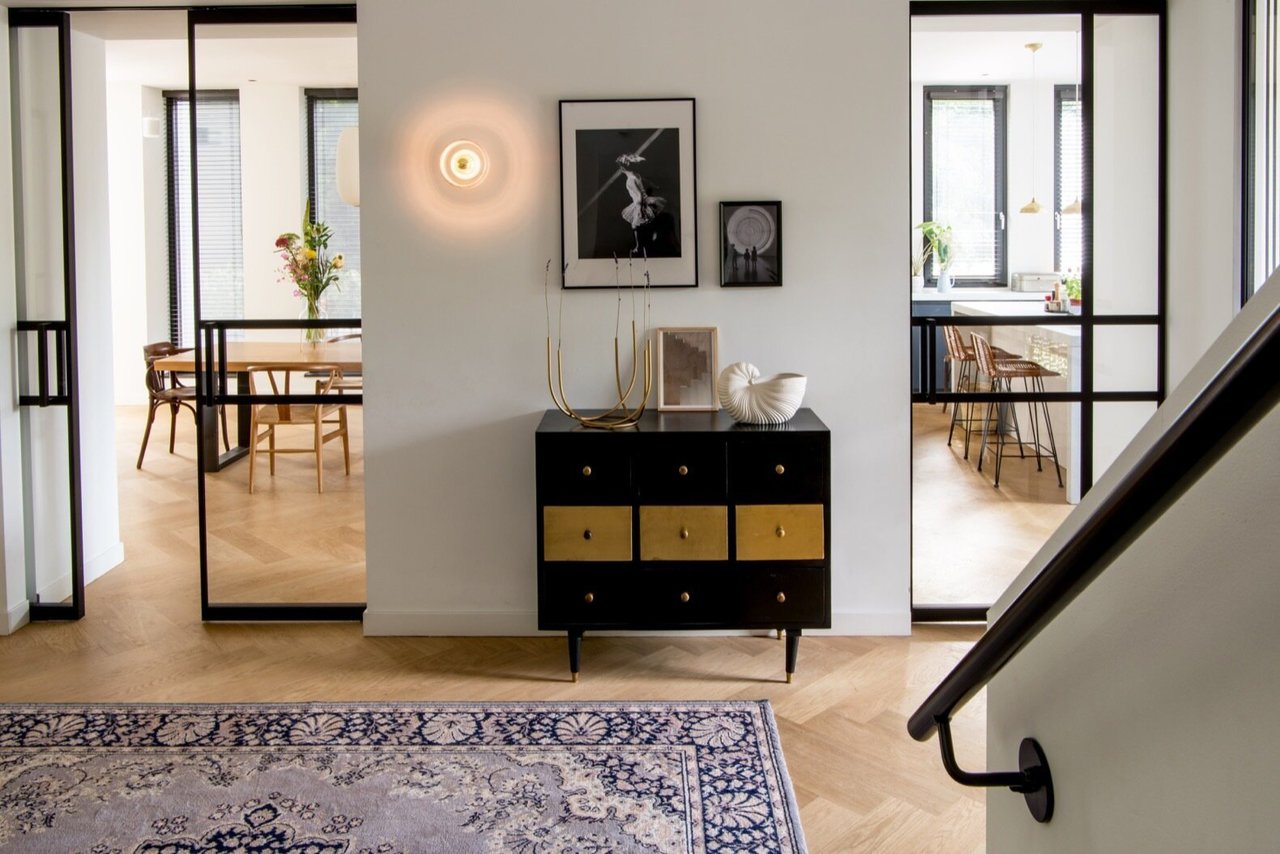 Oak herringbone floors, white walls, and black accents define the ground floor living areas.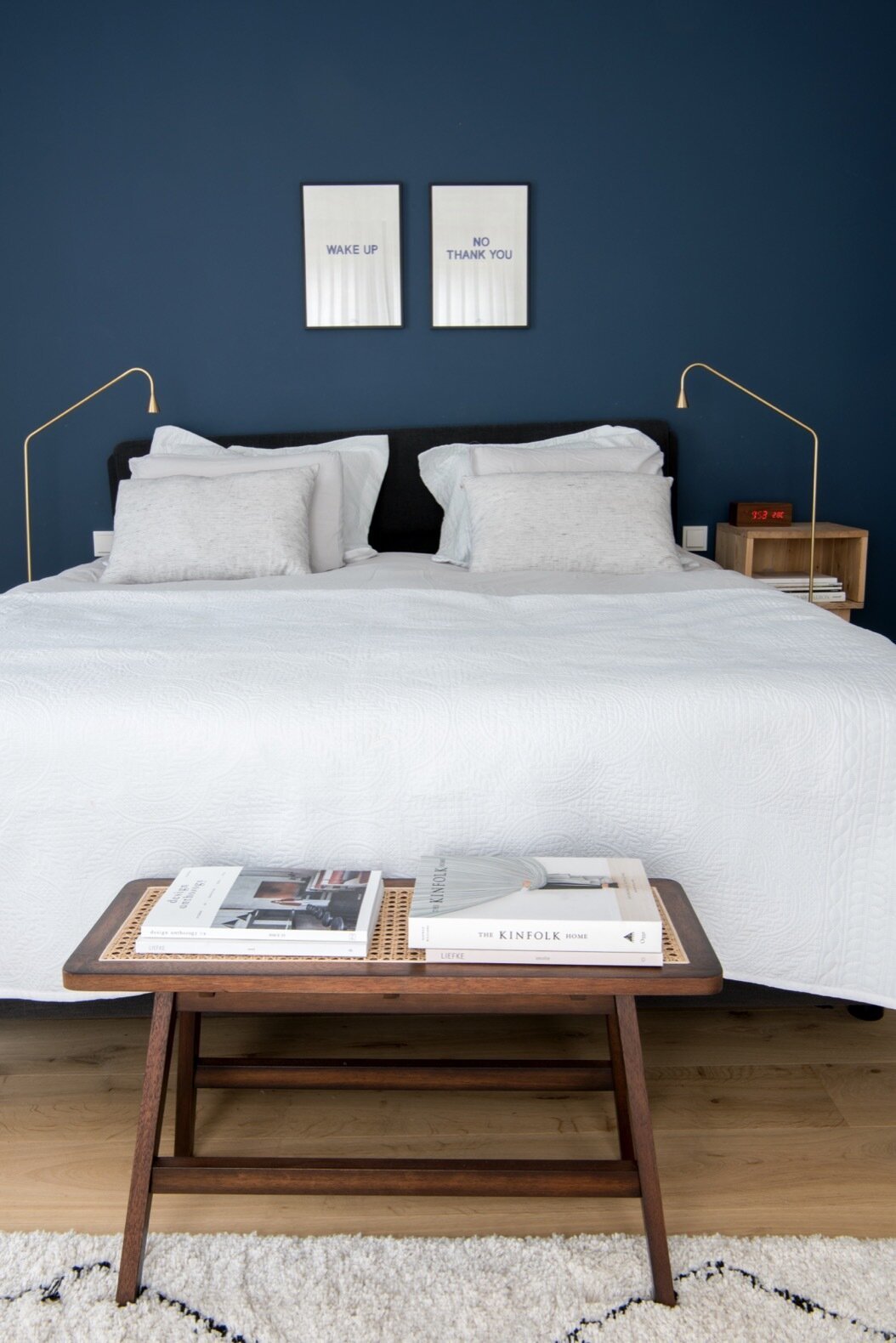 The bed in the parents' room is flanked by Trizo21 Austere floor lamps via Pantoufle. Cheeky frames by Hotel Magique hang on the wall. The bench is from H&M Home.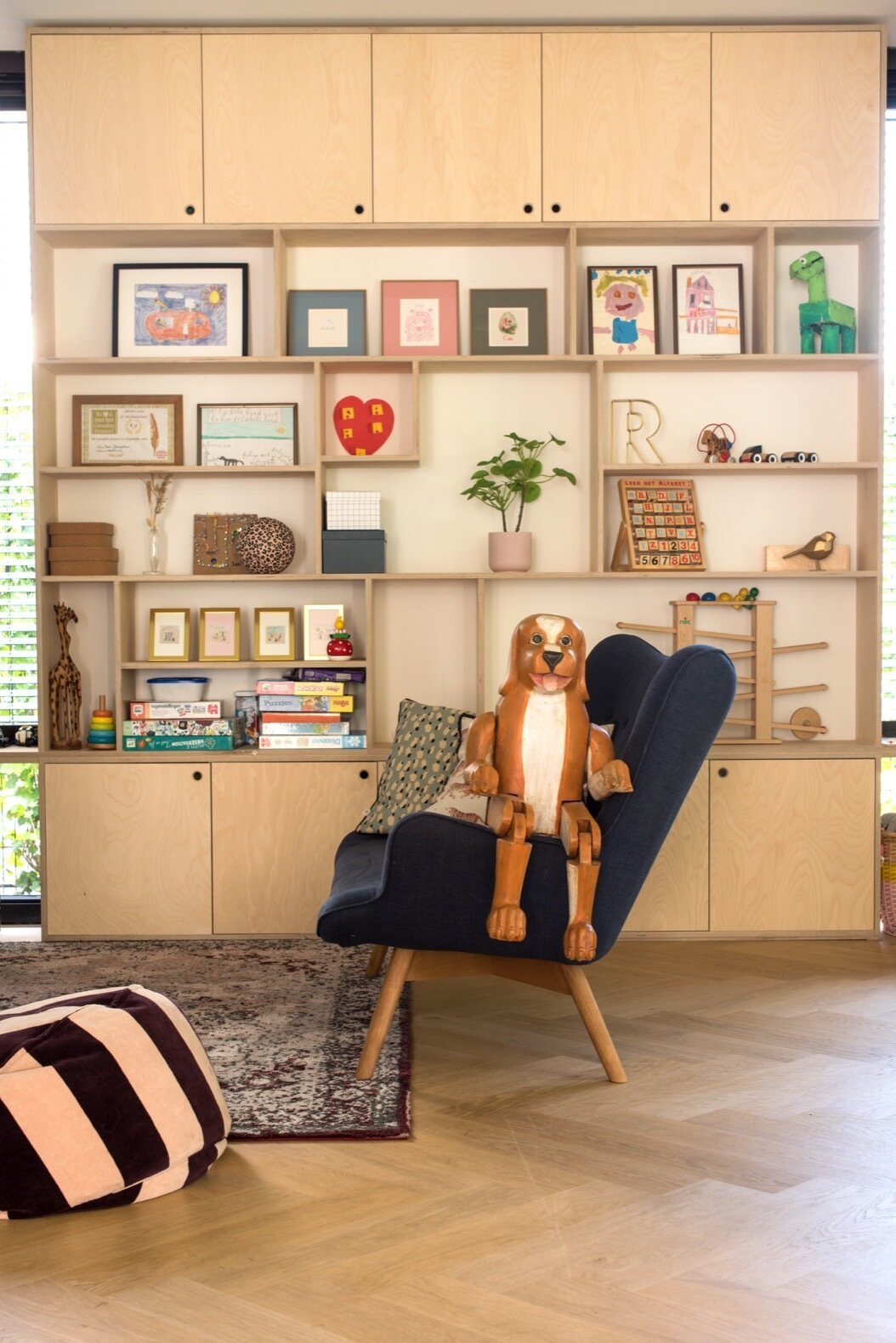 A custom cabinet in the ground-floor playroom provides a variety of storage options. "The biggest frustration of parents is that the toys are everywhere," says Eva. "I always try to create a kids' corner as well as some space for the parents. And of course, enough storage options and a logical layout of the house will help to make a home child friendly."

Next, it was time to address elements that would make the home kid-friendly without sacrificing the refined aesthetic. Key to Eva's success was her partnership with Woodchuck, a local furniture maker that not only crafted the ground-floor cabinetry, but also the central design elements in the kids' rooms. For her youngest child, Cato, Eva commissioned a floor-to-ceiling wall cabinet with plenty of storage and space for a little playhouse. In her daughter Kiki's room, Eva took advantage of the 13-foot-tall ceiling to insert a modern Woodchuck-crafted "house box bed" complemented with a swing.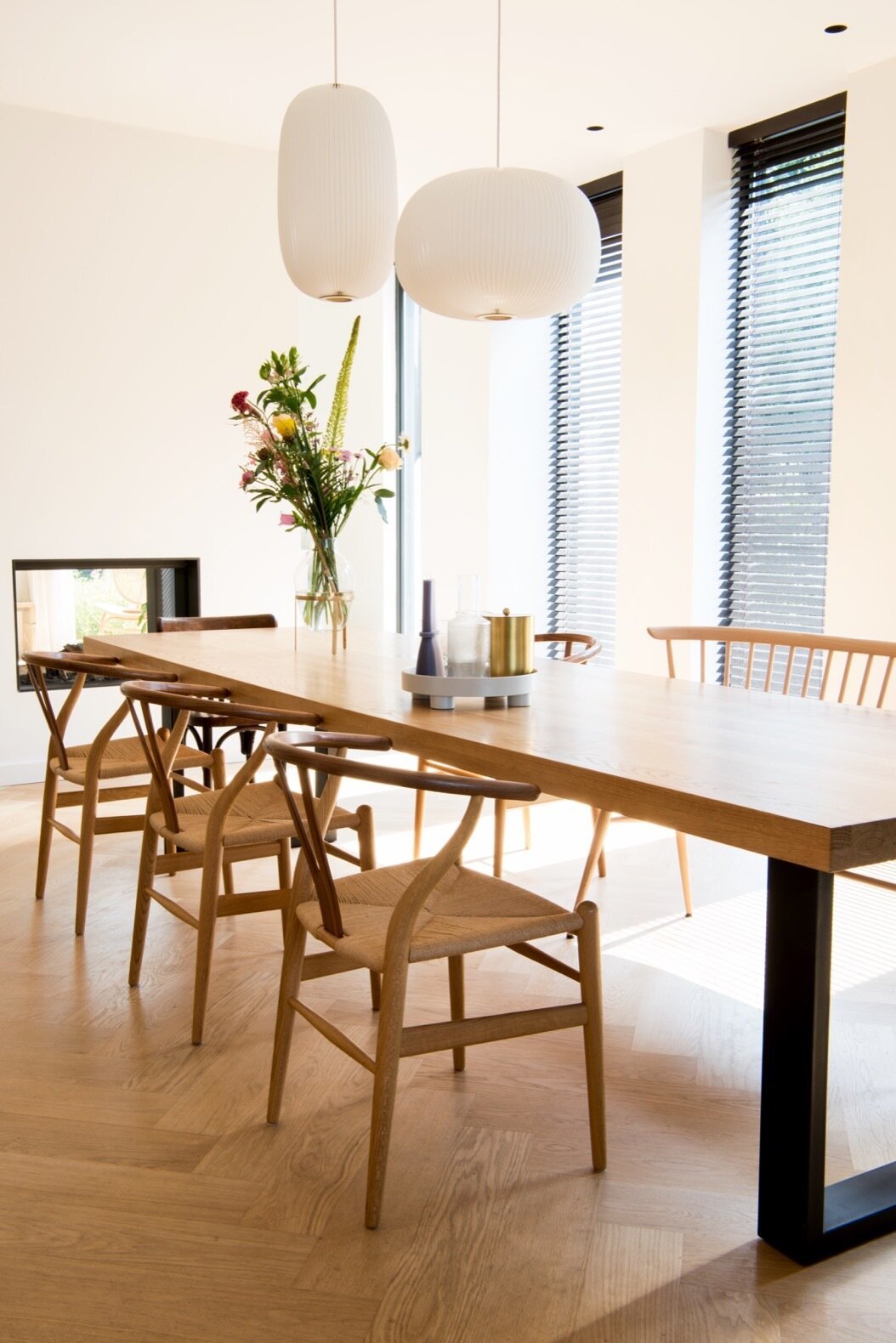 A large wooden dining table was Eva's first priority in her furniture selection process. "The table is now the heart of the home where we eat, play, and enjoy dinners with each other."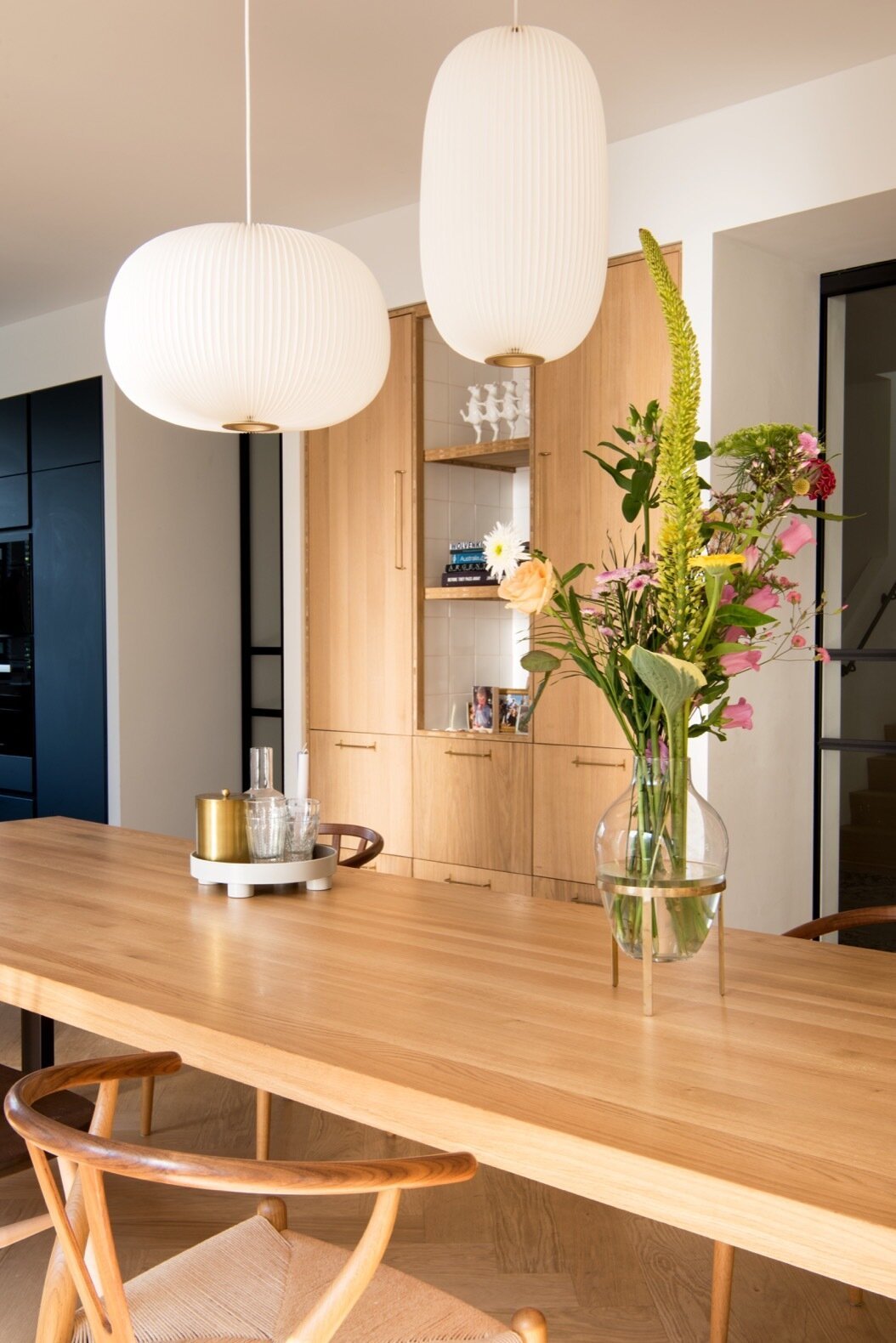 Le Klint pendant lights via Pantoufle hang above the Seuren Tafels dining table and Wishbone chairs.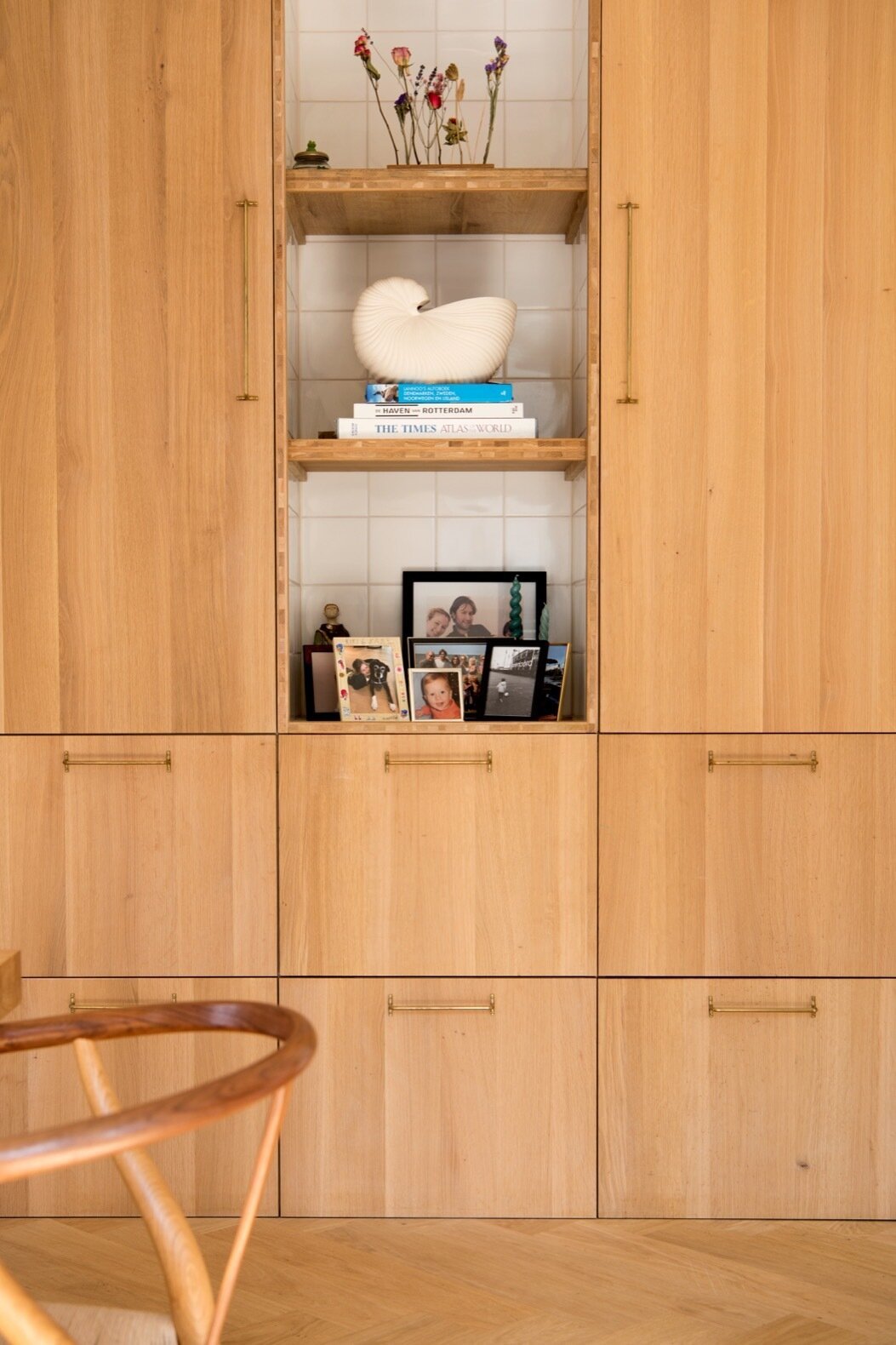 Custom oak cabinetry by Woodchuck is fitted with Futugami handles via Pantoufle.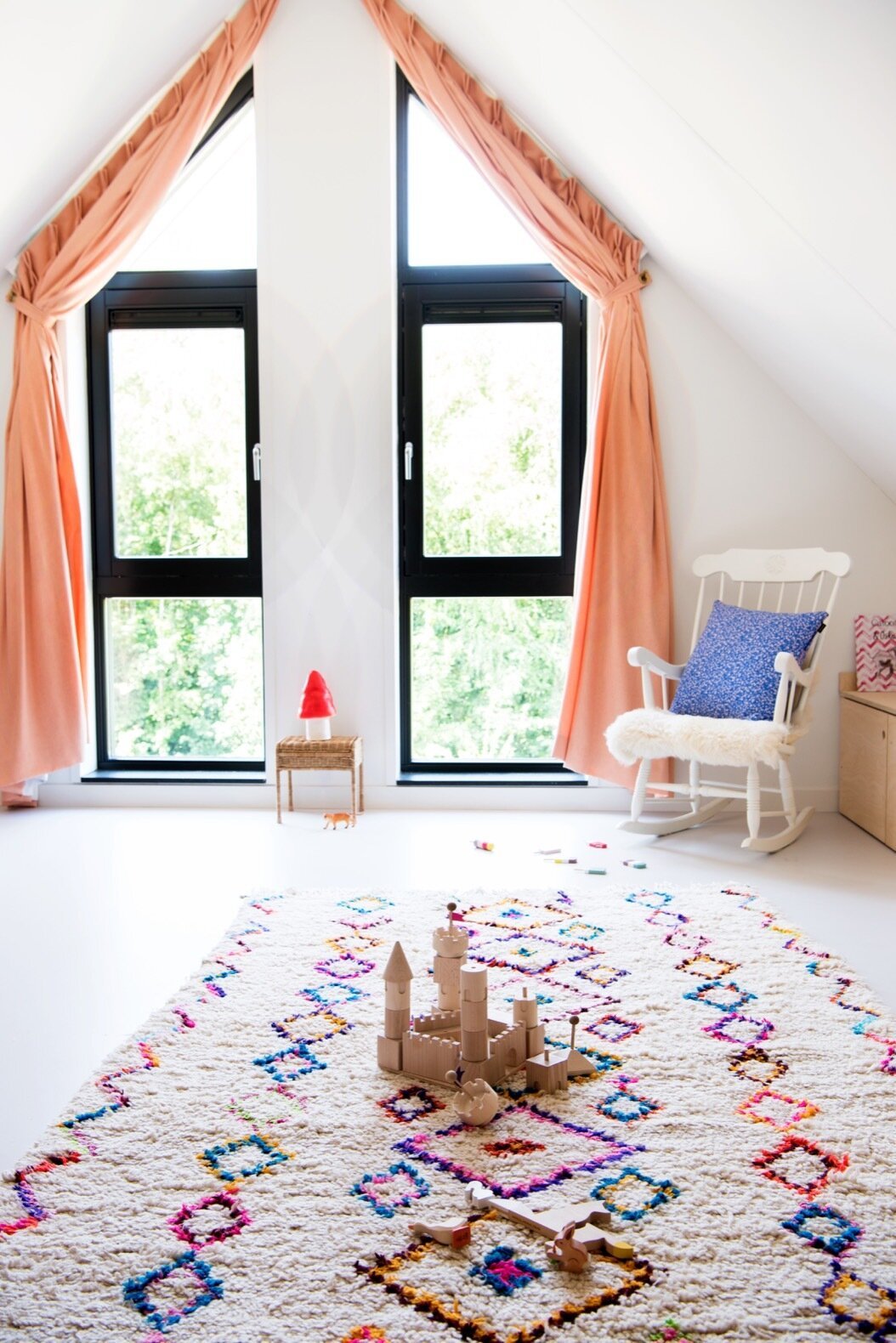 Recyclable resin floors by Senso and birch plywood surfaces tie all three kids' rooms together.

Eva let the hobbies of her oldest child, Sam, dictate the design elements in his bedroom. Dressed in dark blue and yellow accessories, the room features a large desk for him to play with Legos, and a jungle-like theme that reflects his love of animals.

In creating a home with multiple kids' spaces, Eva was focused on flexible design, or what she calls "sustainable interior solutions." For example, a playroom can easily be transformed into a luxury media room in the future. She also carefully selected furniture and decorations she knew would endure.

"Kids' interiors have no borders, so your imagination can flow freely," notes Eva, who emphasizes the importance of engaging design. "Children are spending so much time on screens. My goal is to stimulate their creativity."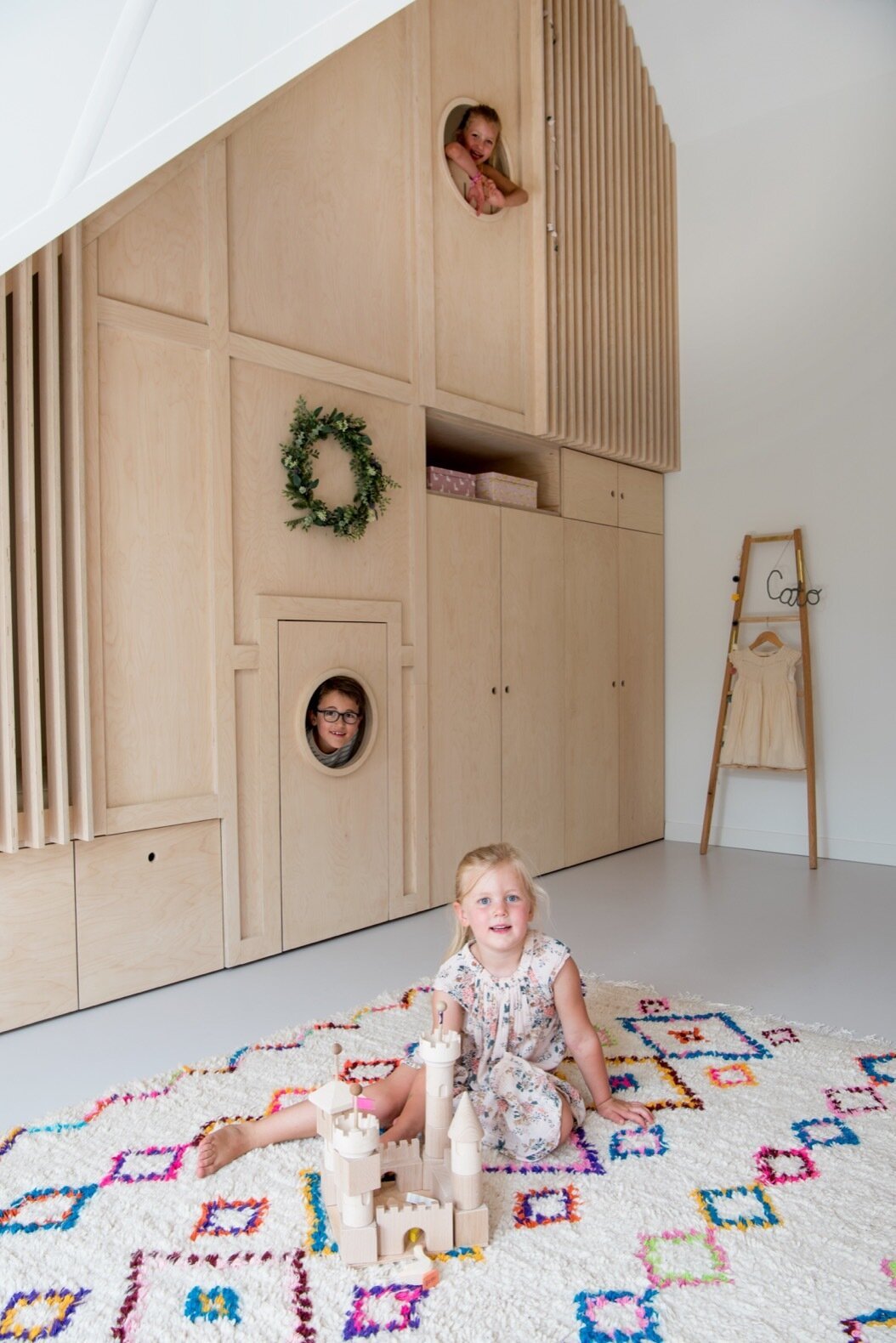 Behind the door of the floor-to-ceiling cabinet in Cato's room is a small play area as well as a staircase that leads to an upper-level play space.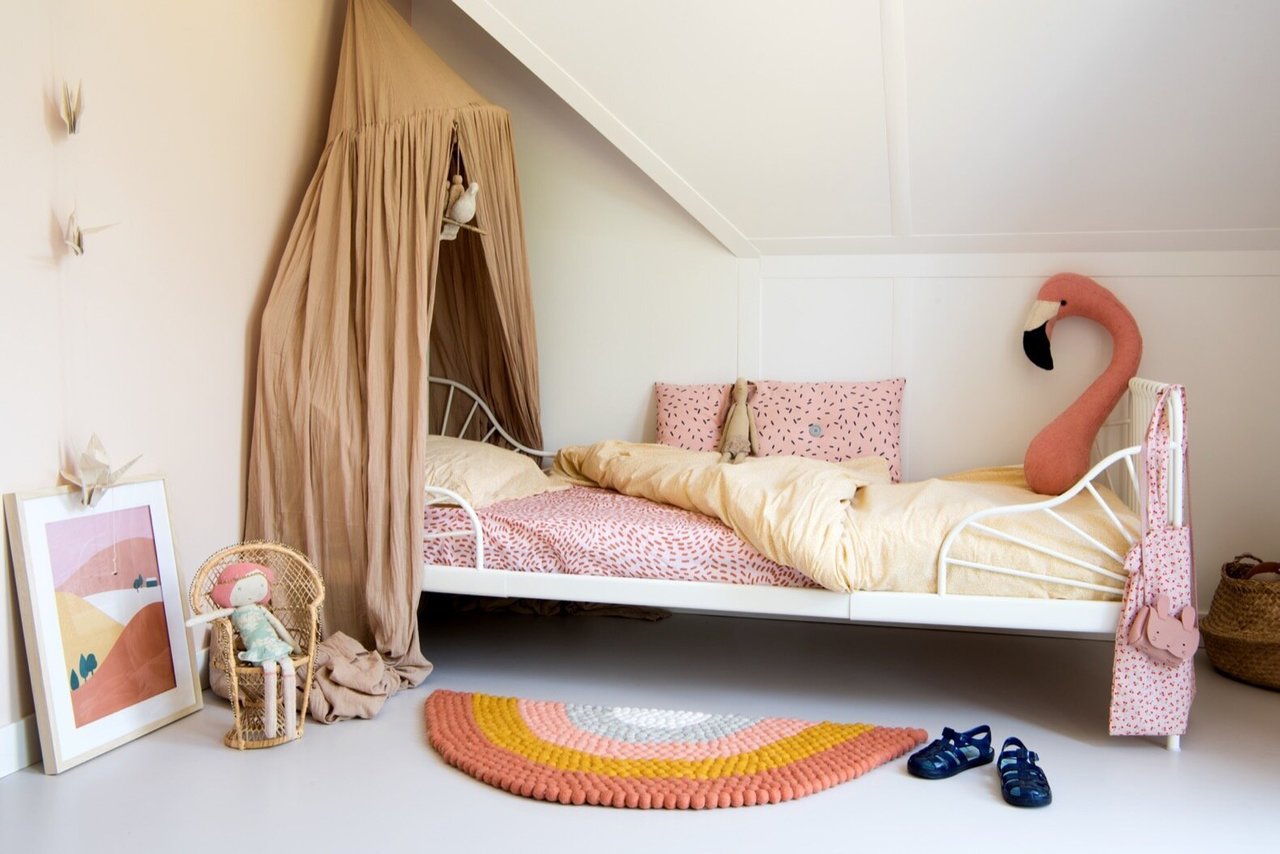 Cato's room features a rainbow carpet from Umbrella Amarella.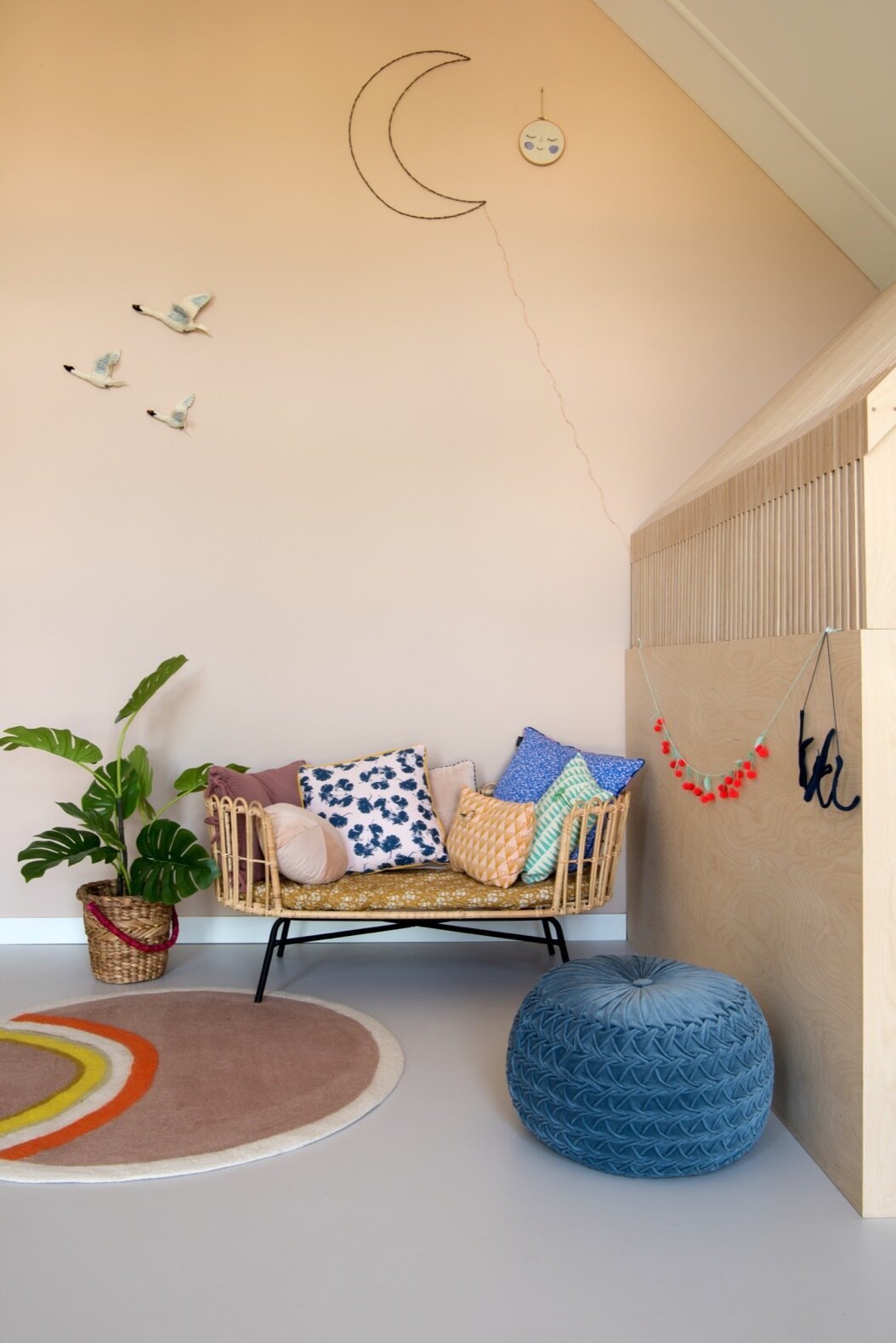 "With the moon light of Zoë Rumeau, the flying swans of Sew Haert Felt England, and the old pink color on the wall, the room gives the feeling of the golden hour," says Eva of Kiki's room. "I really love the atmosphere in her room."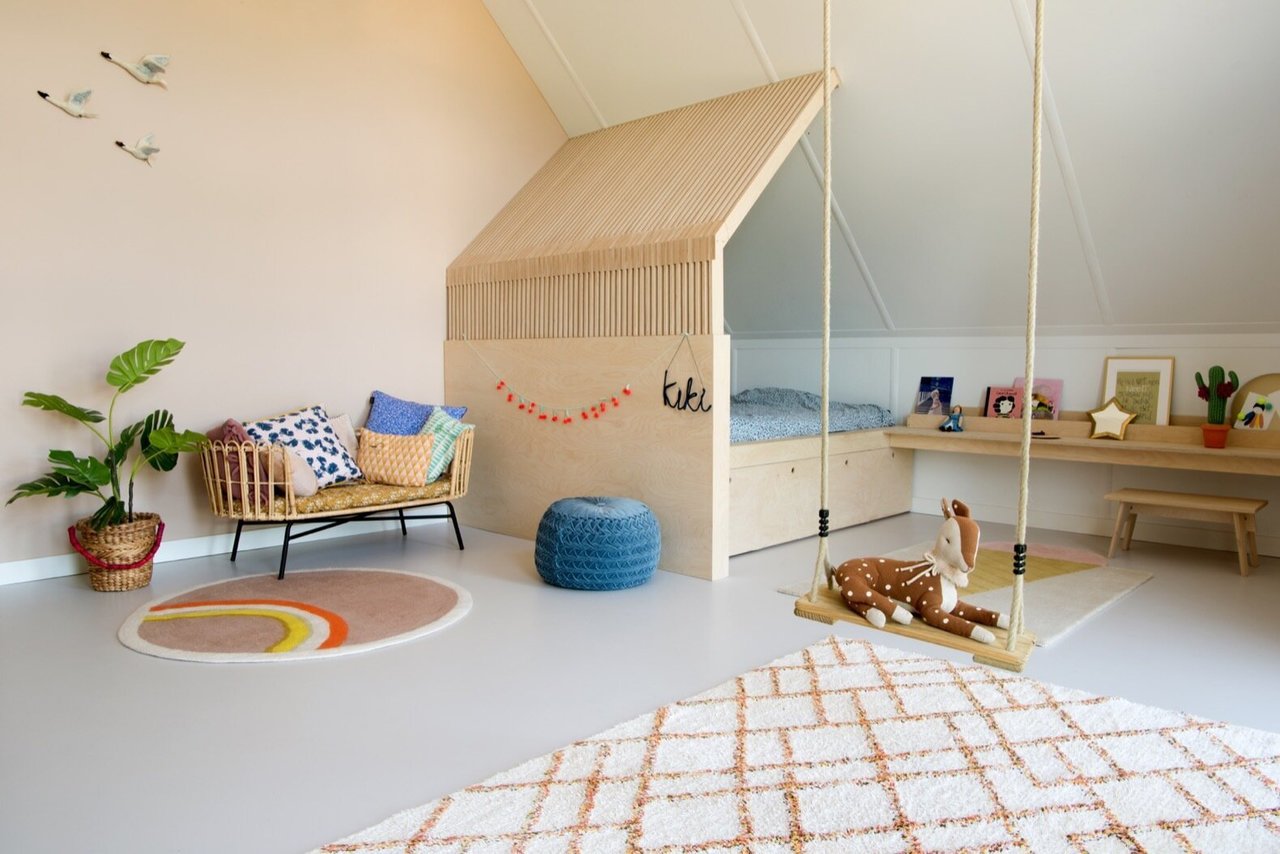 A large bed was deliberately chosen so that Kiki can grow into over time. The vertically oriented plywood echoes the vertical lines of the home's timber cladding.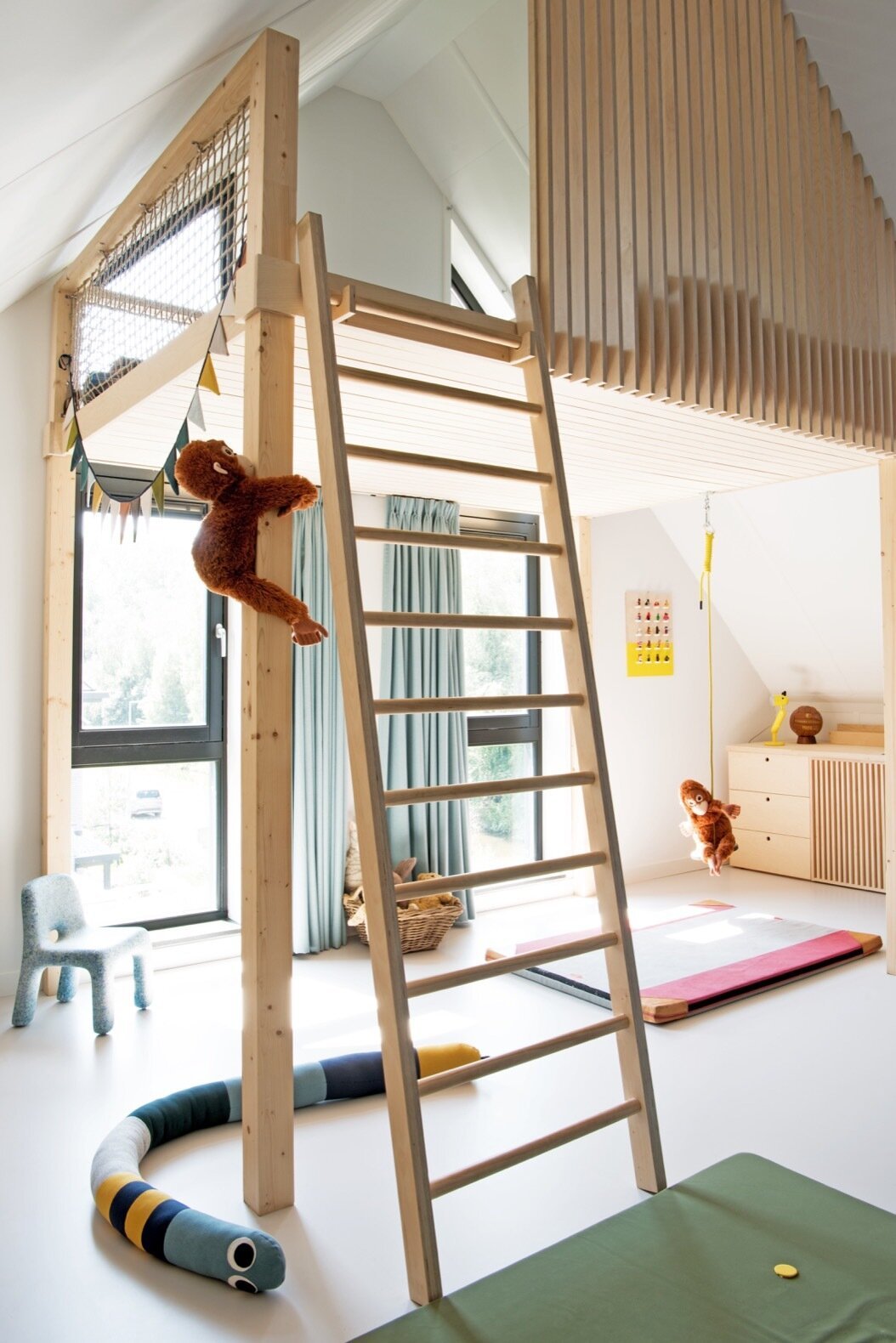 A bed by Woodchuck anchors Sam's room. The dark-green play mat is from By Alex.




A Rafa Kids swing hangs below the loft bed. The large desk was designed for playing with Legos.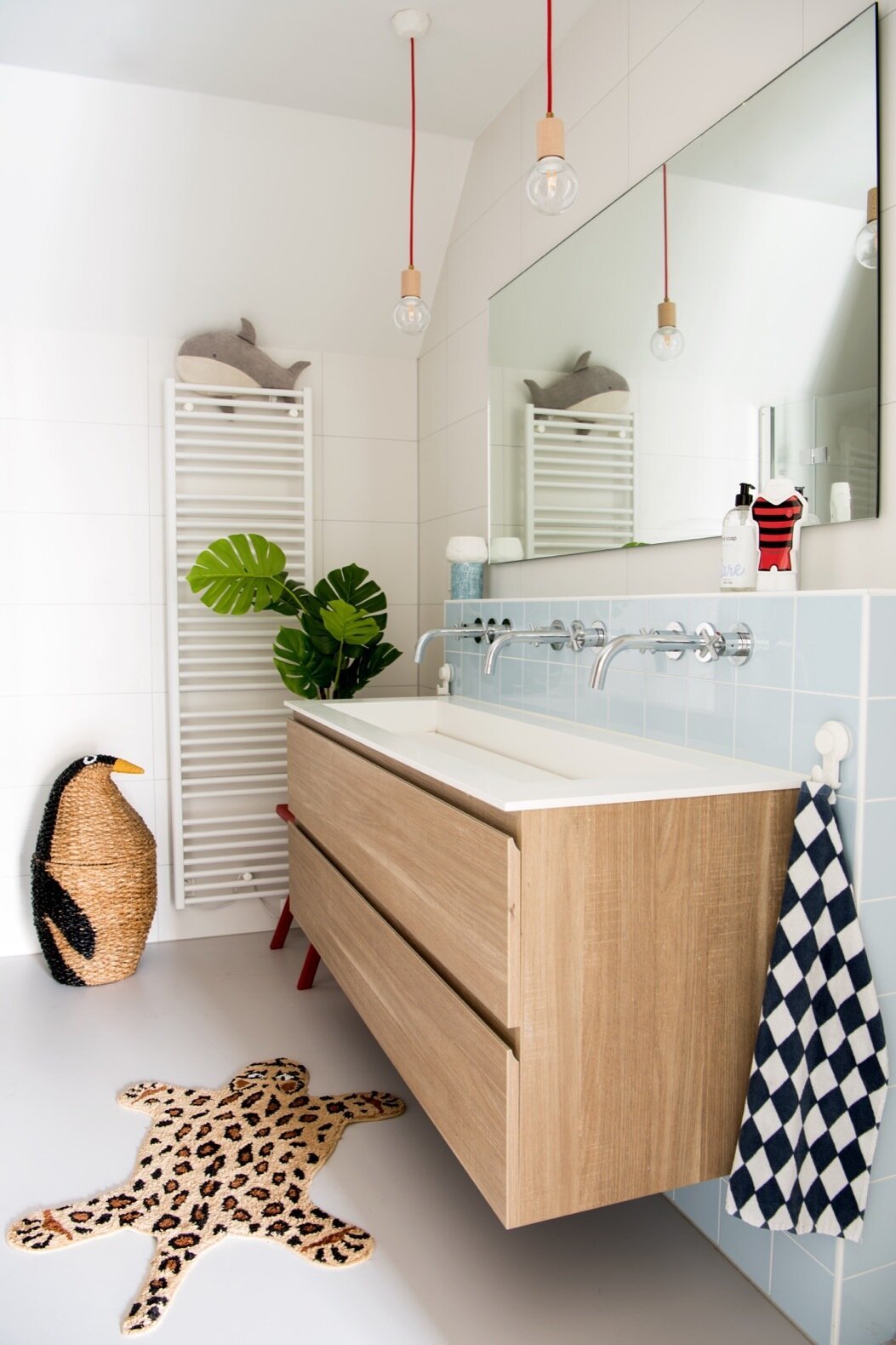 The three kids share a bathroom that's located in the attic with their rooms. The penguin basket is from Bloomingville.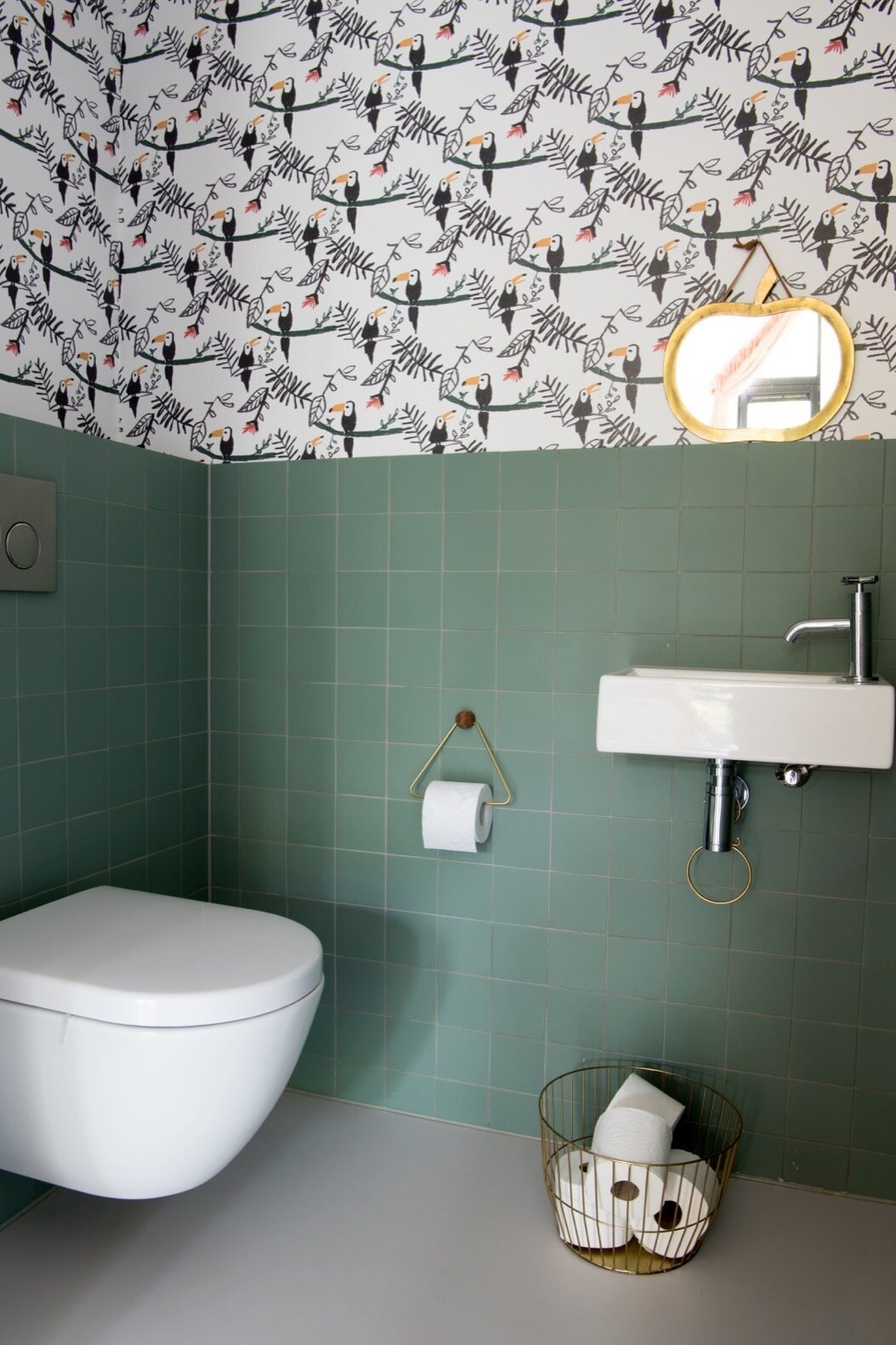 No Fred wallpaper adds a touch of whimsy in the children's bathroom.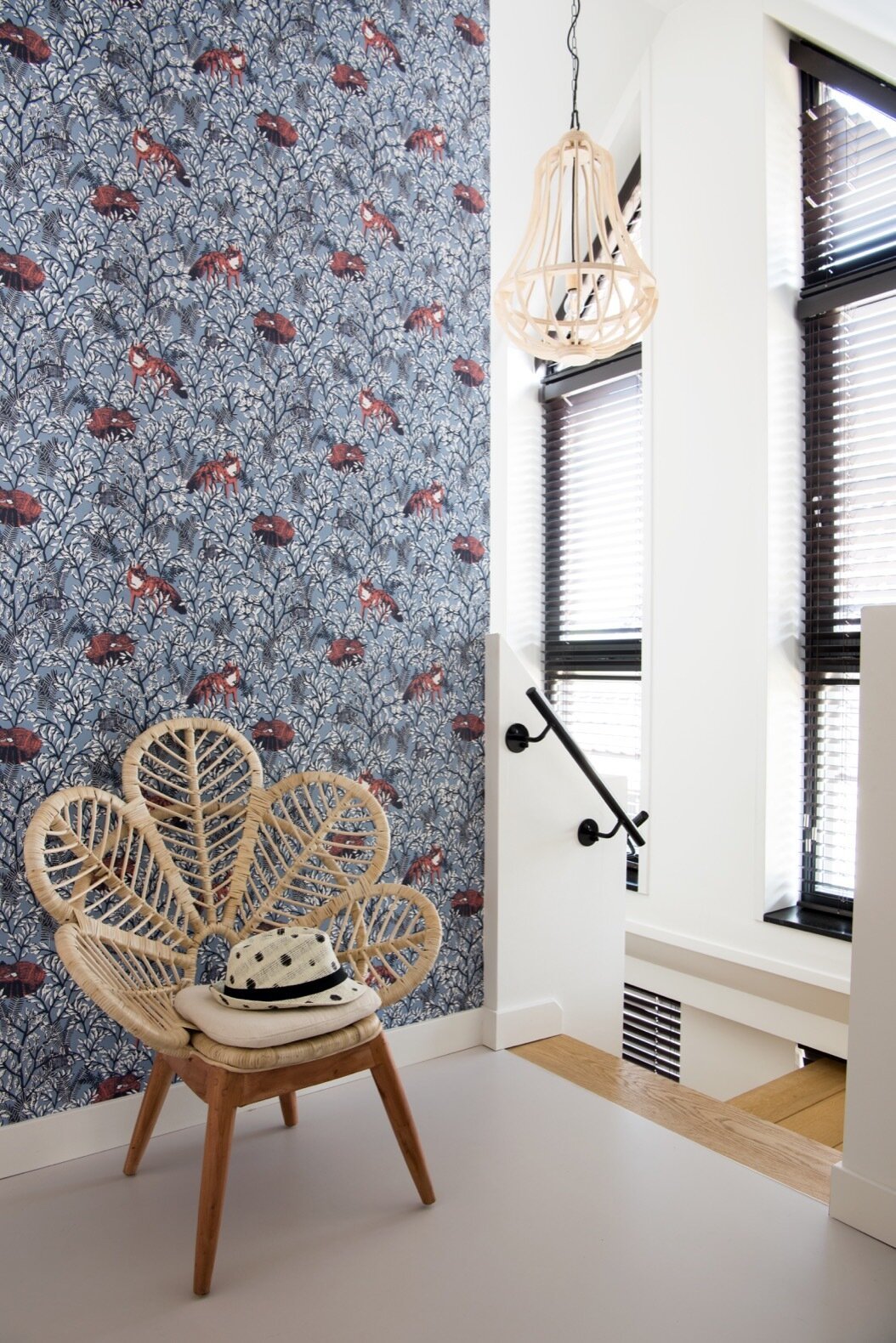 In the kids' hallway is a Leo & Moon peacock chair set against wallpaper from By Alex.




Here, Eva and her two daughters, Cato and Kiki, gather around the kitchen counter. The bar stools are from HK Living and the pendant lights are Futugami from Pantoufle.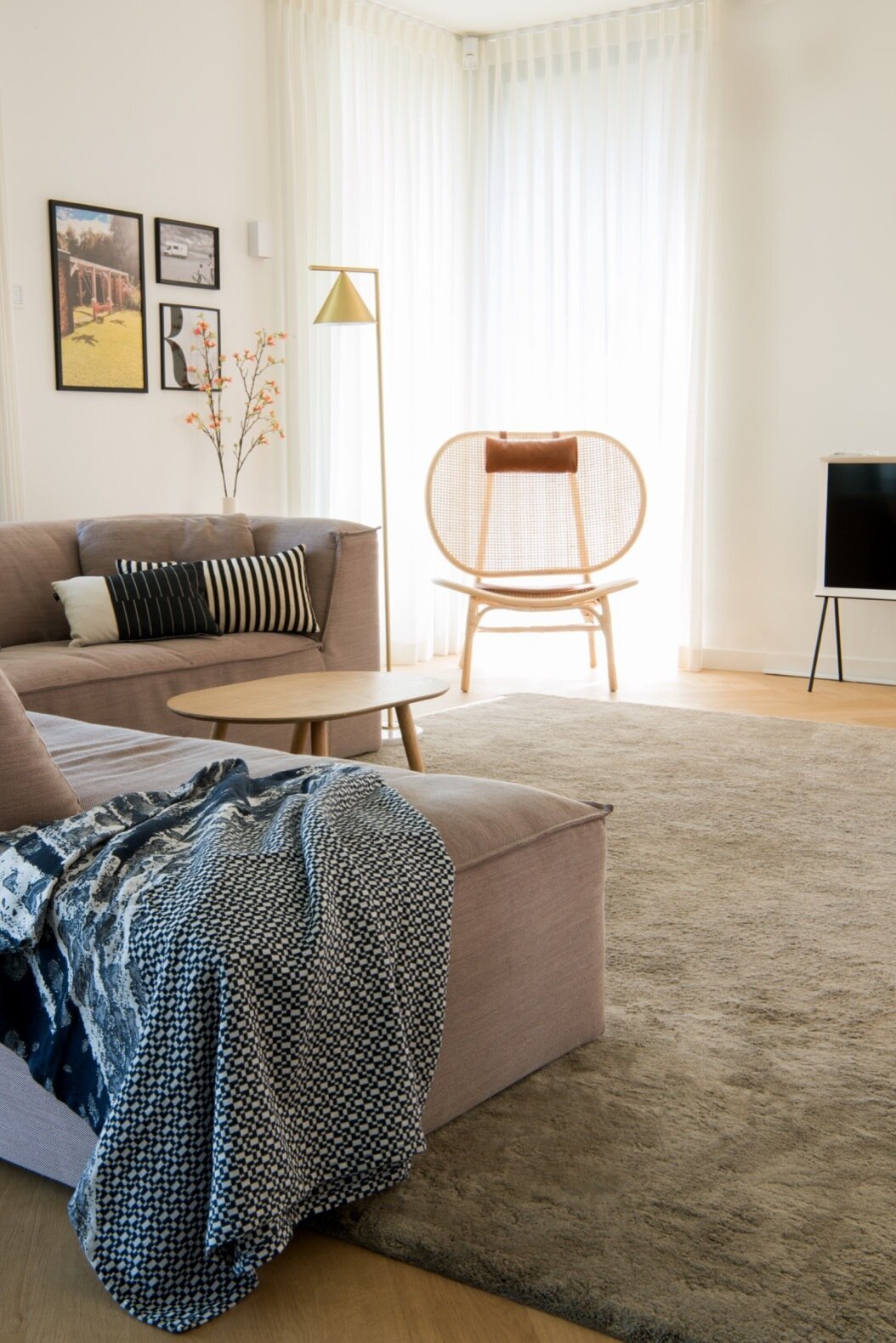 Just beyond the open-plan kitchen and dining room is the living room with a Gelderland sofa and JOV rug.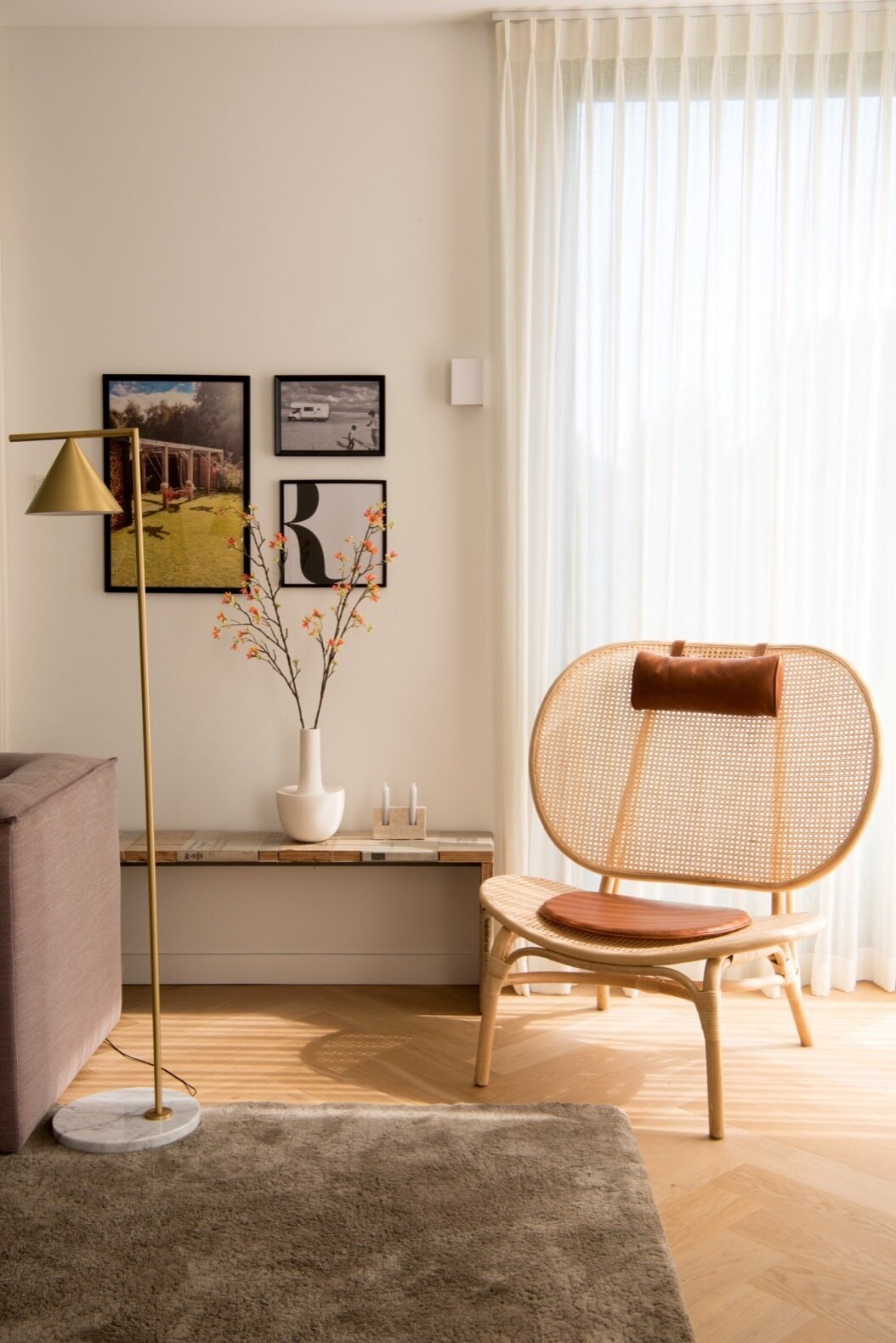 A NOR11 chair anchors a sunny corner.