For this four-module prefab house off the Australian coastline, local firm ArchiBlox's aim was "to create an inspiring double-height living area with full glazing along the northern fadade that could be enjoyed throughout the changing seasons," according to architect Bill McCorkell.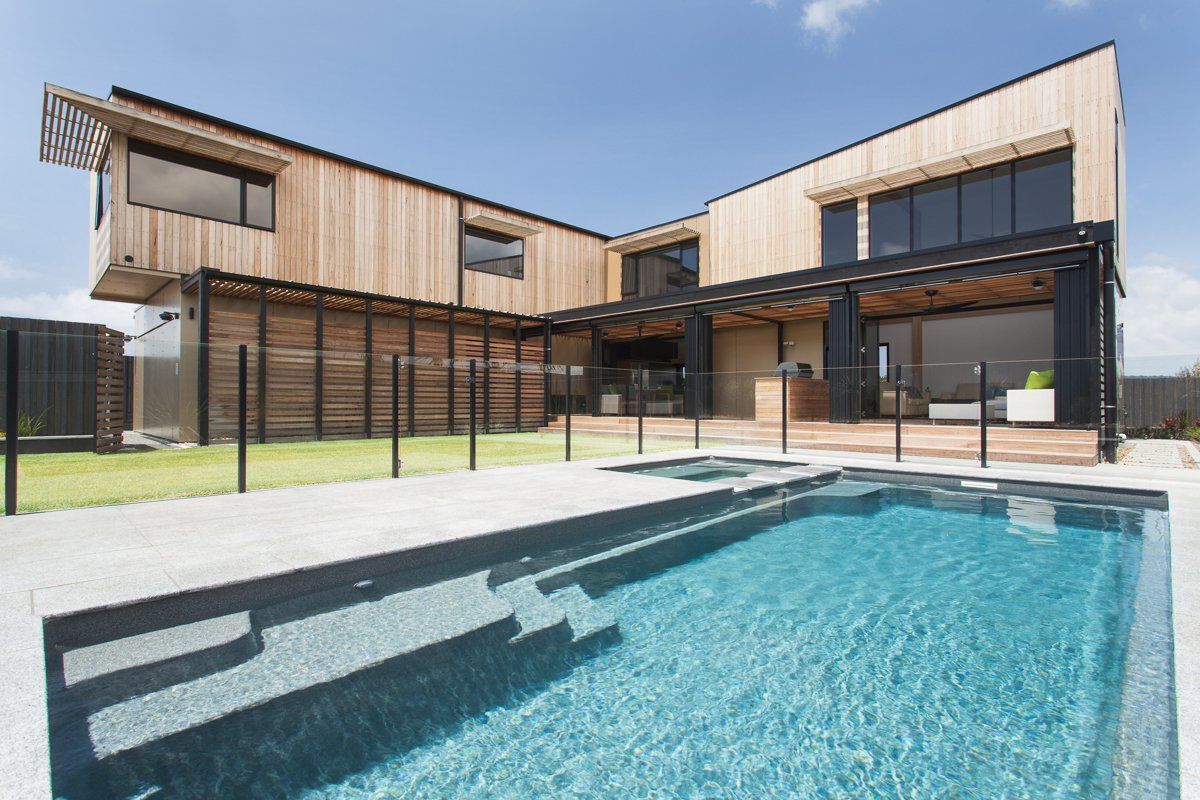 The Byron Bay House lies within 100 meters of the beach. Archiblox designed a transportable structure that's able to relocate in case of flooding or erosion.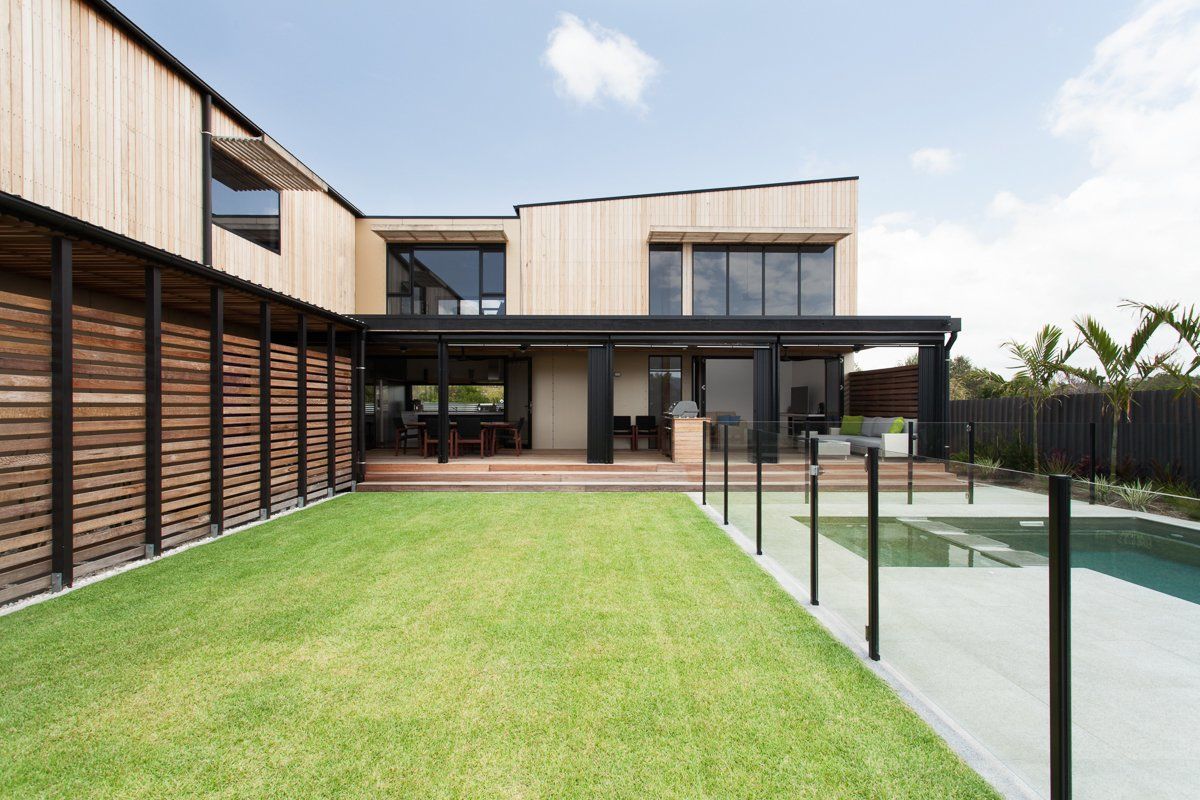 According to McCorkell, the L-shaped footprint "[braces] the dwelling from the predominant winter winds from the southeast." The full-glazed facade faces the north, trapping the angles from the northern sun.




The best view of the sea comes from the master bedroom on the home's northern edge. Byron Bay is popular for surfing, so the residents can judge the surf conditions from the bedroom before heading out to the beach.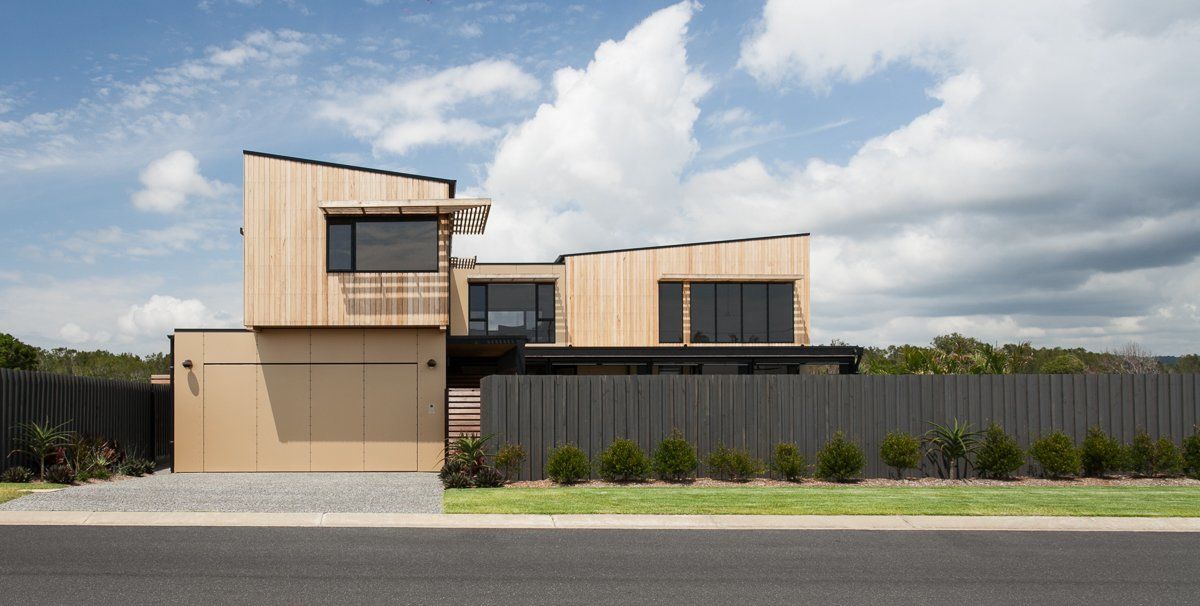 The four separate modules, made primarily from timber, took 26 weeks to construct. To offset the amount of wood used in construction, Archiblox plants 100 trees for each home it builds.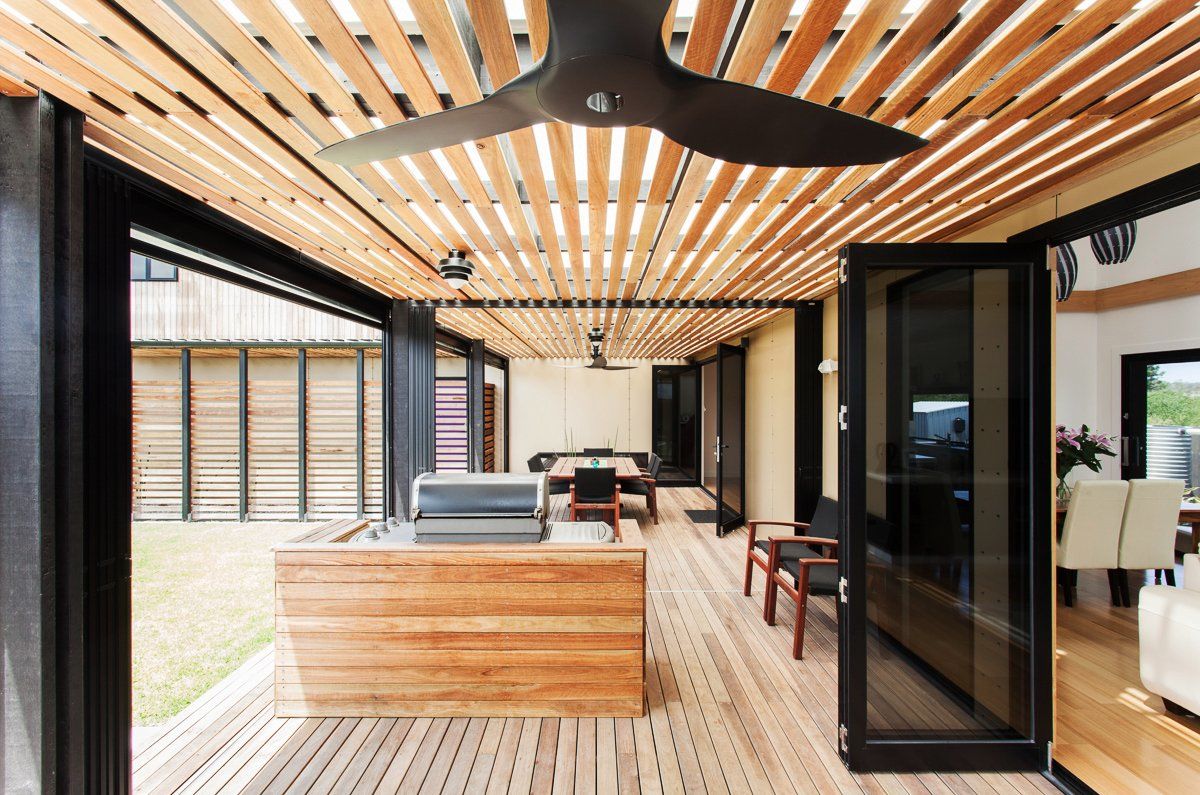 An additional six weeks of construction were required on site to accommodate the large amount of decking and the two-car garage. Archiblox's David Martin said the toughest challenge of construction was the "double void area in the living room."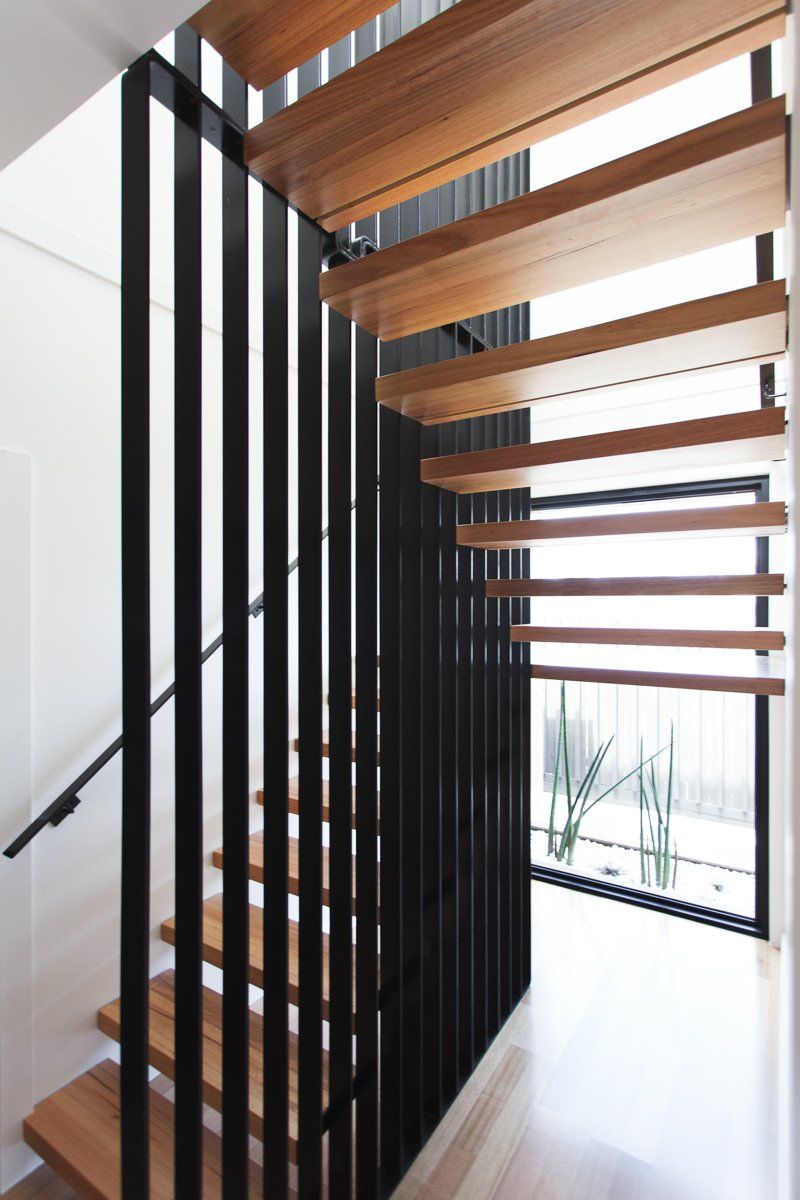 A striking stair defines the entry to the house; it features minimalist floating timber stair treads wrapped around a woven steel mesh blade wall.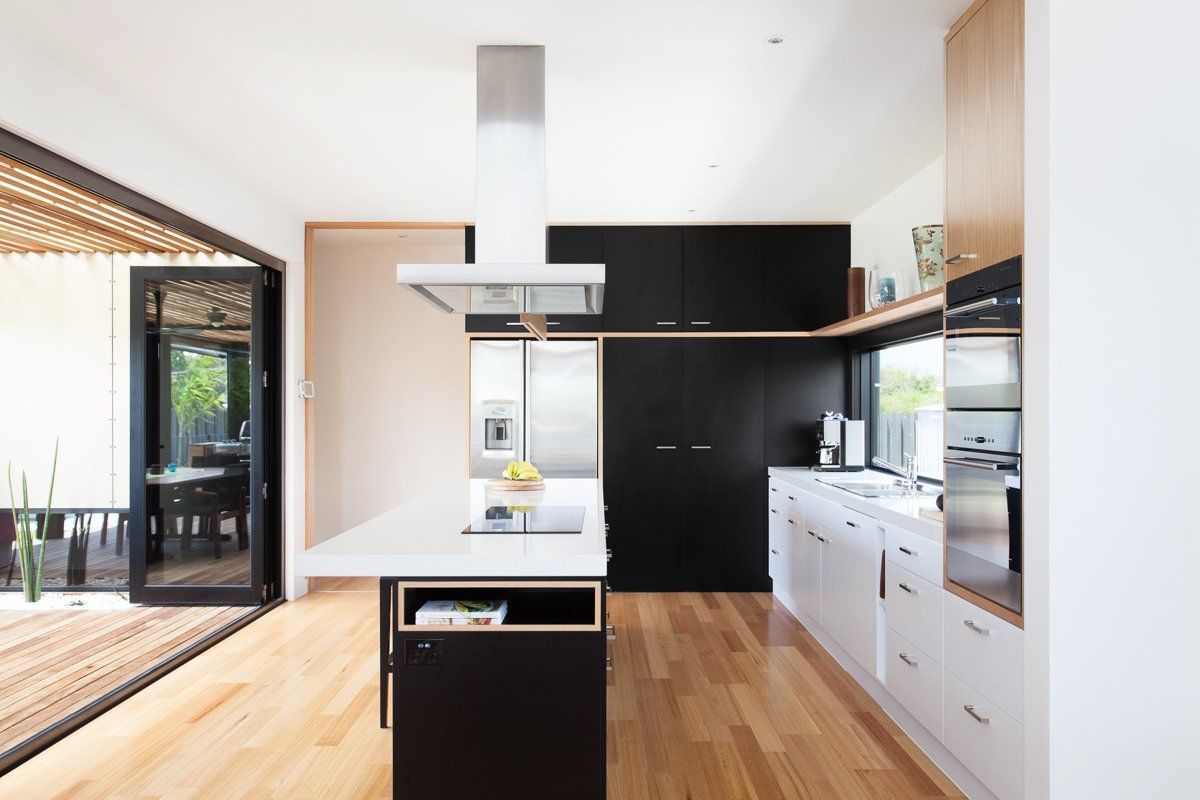 In the kitchen, an island countertop serves as a mixed-use area for cooking, storage, and seating for up to five people. The room opens up to an outdoor dining area.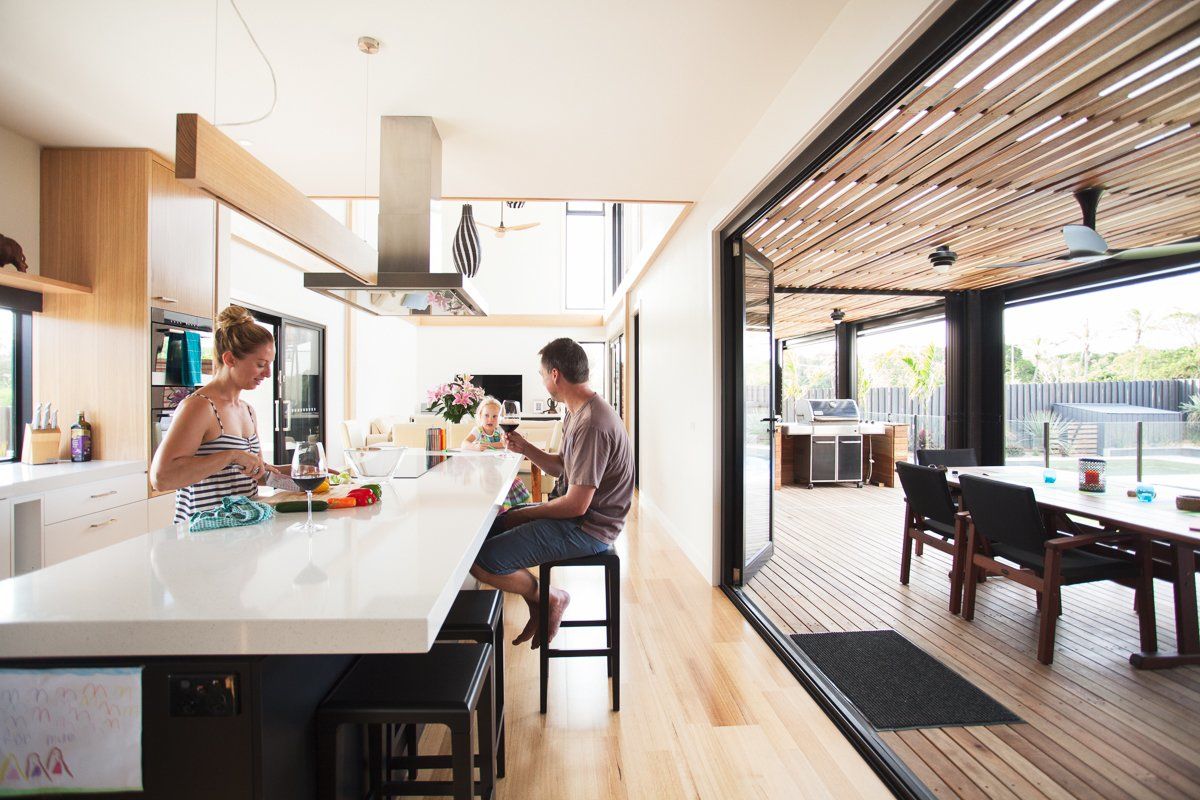 The residents, a family of three, spread out over the house's four bedrooms and two living areas.