The well-preserved Maison Brajzblat-built out of a collaboration between French architects Henri Prouvé and Robert Anxionnat in 1957-is now for sale in Nancy, France. The time capsule home is located in the Parc de Saurupt neighborhood, which is famous for its many architect-designed Art Nouveau, Art Deco, and modernist villas.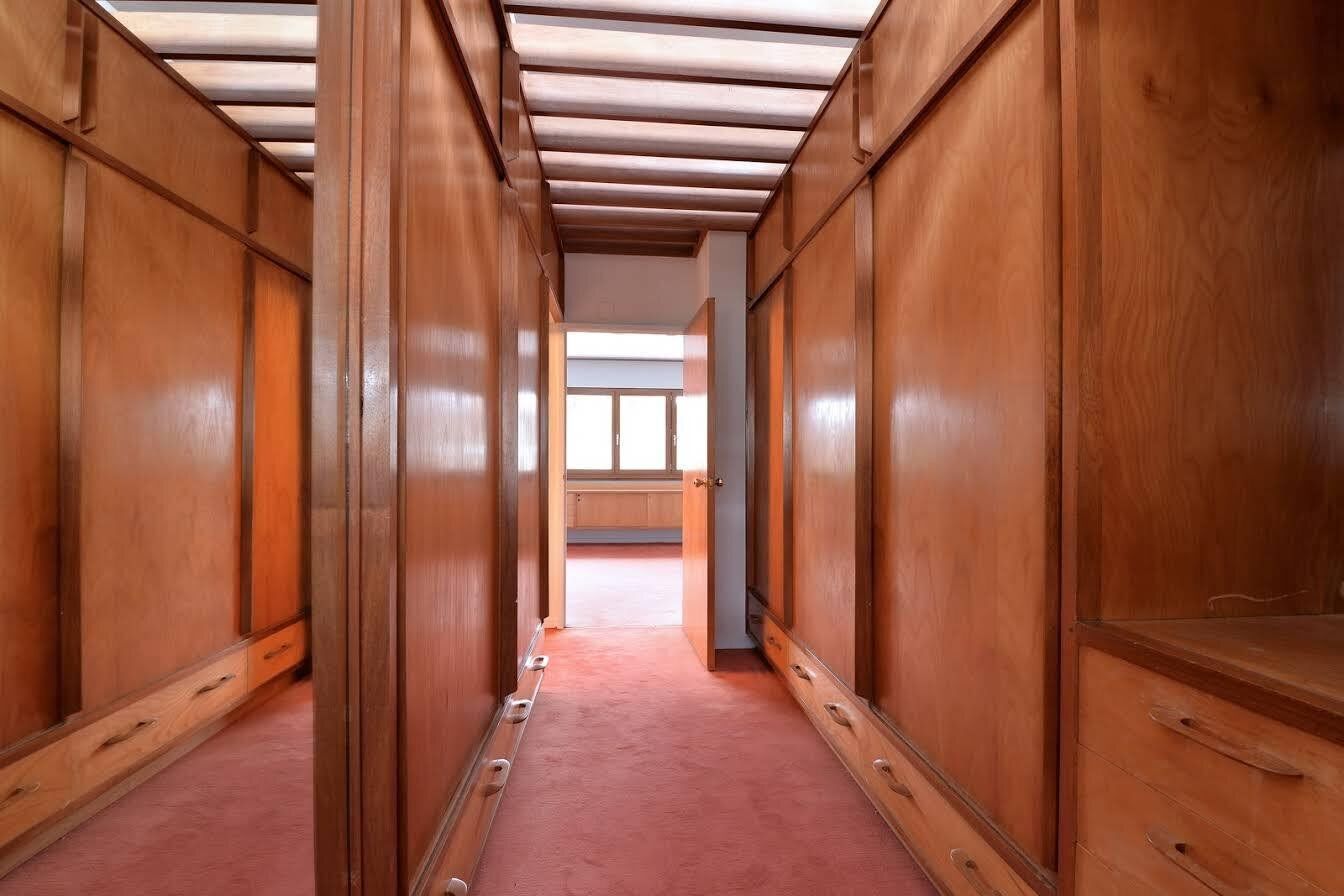 French architects Henri Prouvé and Robert Anxionnat completed the modernist townhouse in 1957. It sits tucked away on a quiet street in the Parc de Saurupt neighborhood in Nancy, France.

Measuring approximately 2,300 square feet, the elegant home spreads across three levels and offers a number of indoor and outdoor gathering areas. On the ground floor, a long hallway leads to the primary living spaces, which include a cozy lounge with a fireplace that opens to a covered terrace via large glass doors. The kitchen and dining room are connected to the main living area by a serving hatch cabinet. Decorating architect Anxionnat designed all of the home's built-in furniture, including the elegant hallway cupboards, kitchen dining booth, and bedroom desks.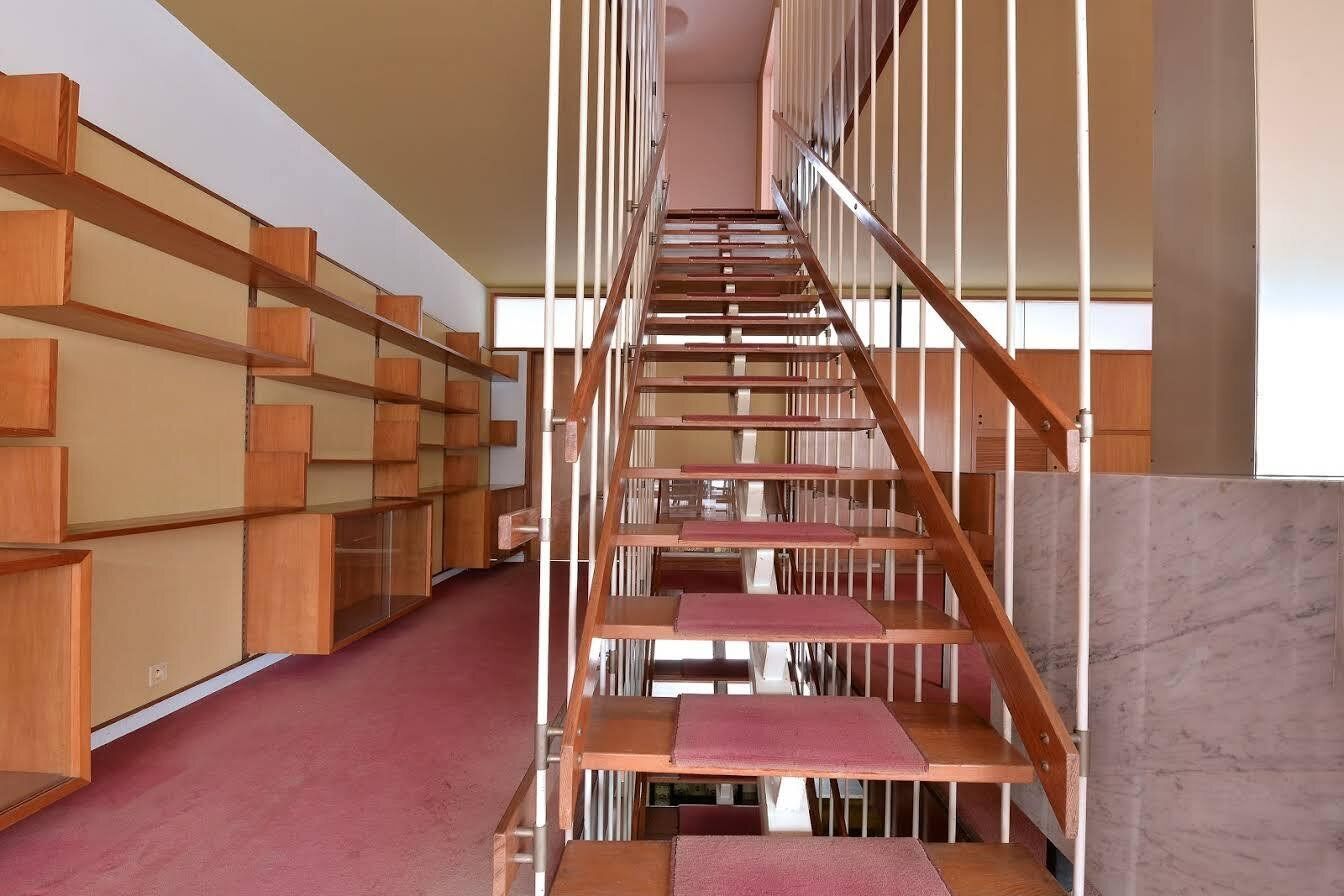 The three-level Maison Brajzblat features extensive built-in furniture designed by Anxionnat and crafted by his family business, SADEM.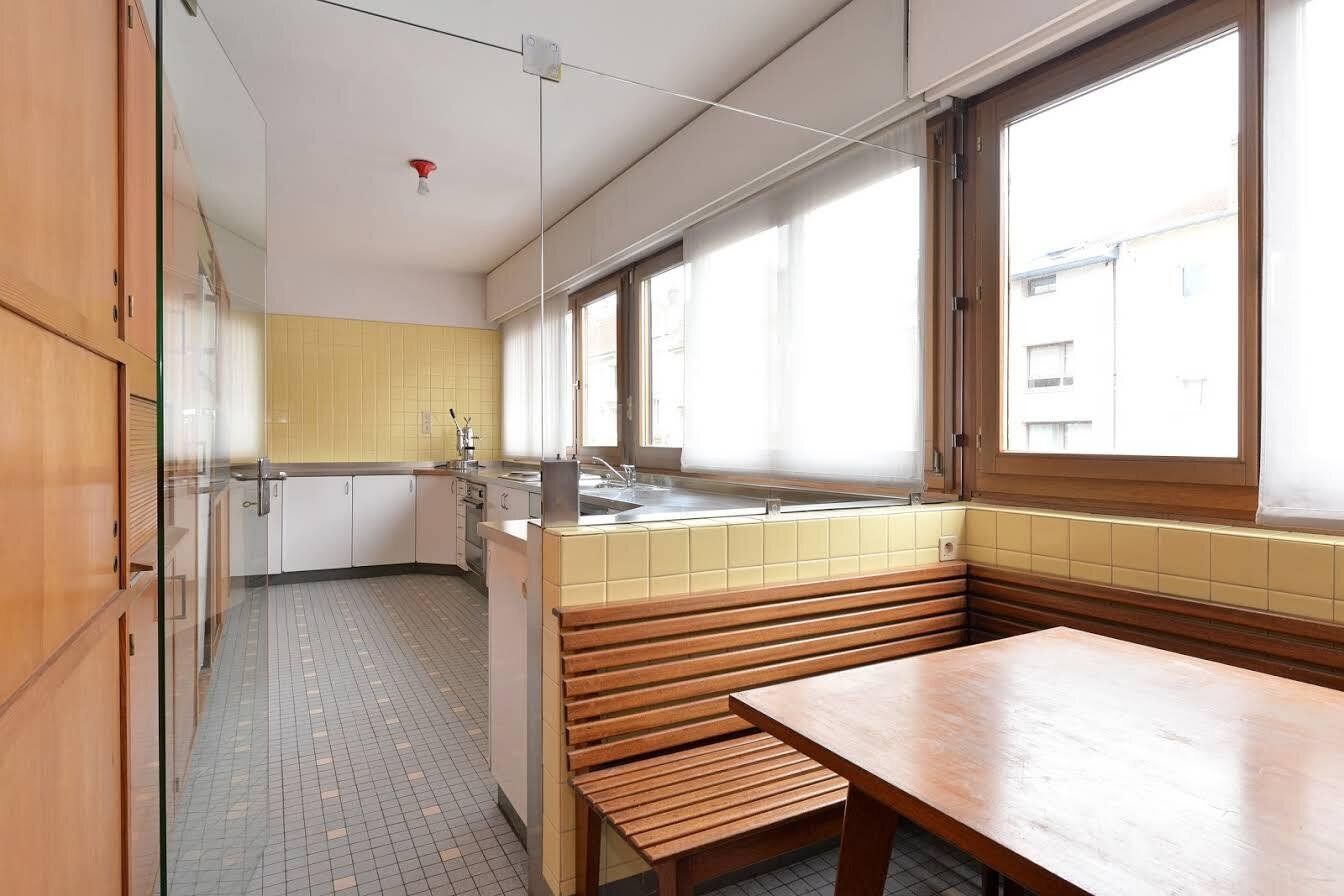 The yellow-tiled kitchen includes expansive picture windows that span the length of one wall.

A wood-and-metal staircase with floor-to-ceiling balustrades connects the home's various levels. Two of the three bedrooms are located on the second floor, which also includes a spacious bathroom. The third bedroom sits on the first level within steps from the primary living spaces. This room can be easily converted into an office space, depending on the buyer's needs.




Natural light enters the elegant dining room via floor-to-ceiling glass doors.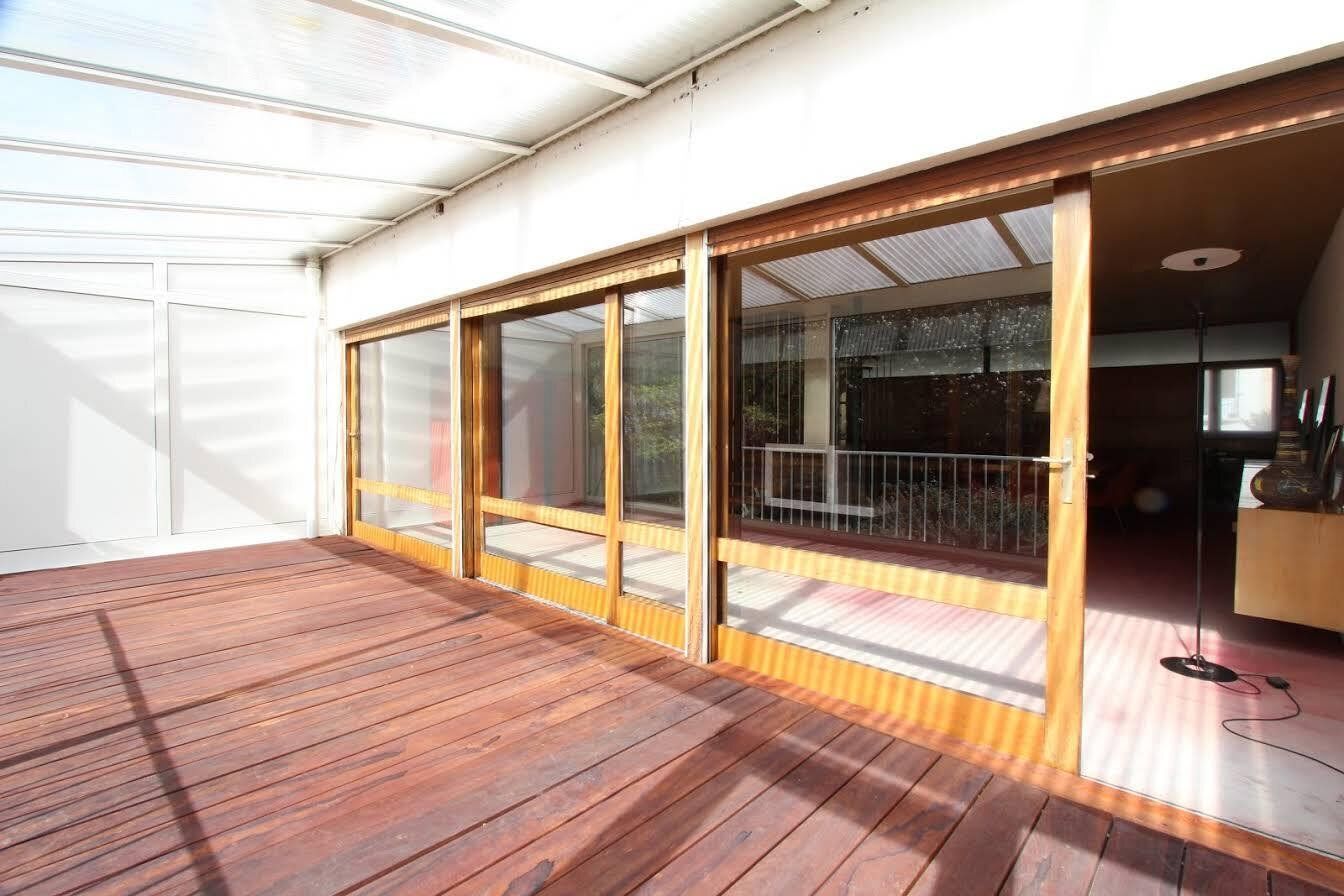 The teak terrace is located just off the living room and is fully covered by a glass roof.

In addition to sun-filled living spaces fitted with period details, the historic townhouse also features a basement with a boiler room, laundry room, and cellars. Further, the property includes a 2,152-square-foot backyard garden that offers a private outdoor oasis for residents. Scroll ahead to see more of the Maison Brajzblat.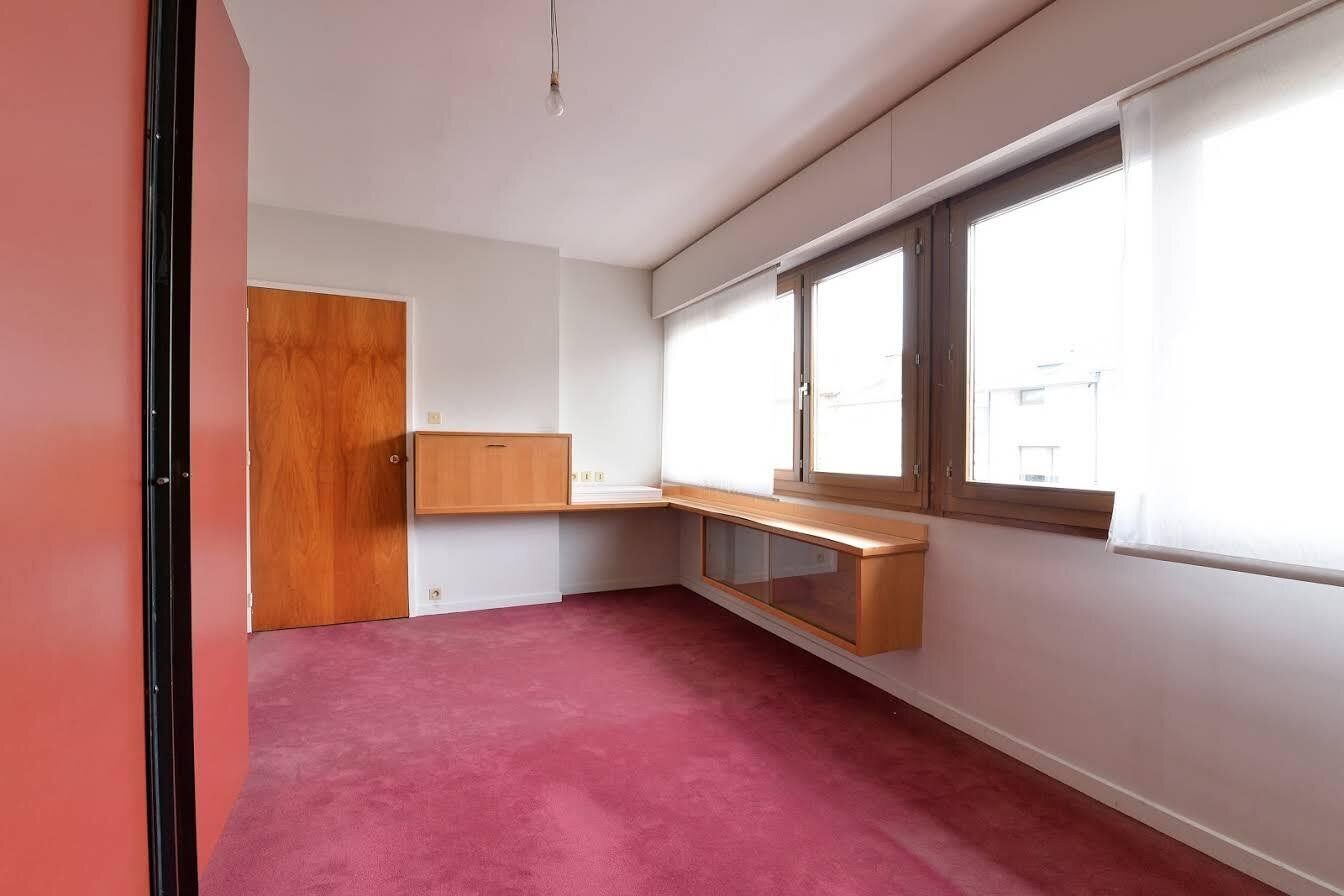 The home offers three spacious bedrooms with custom built-in desks and wardrobes.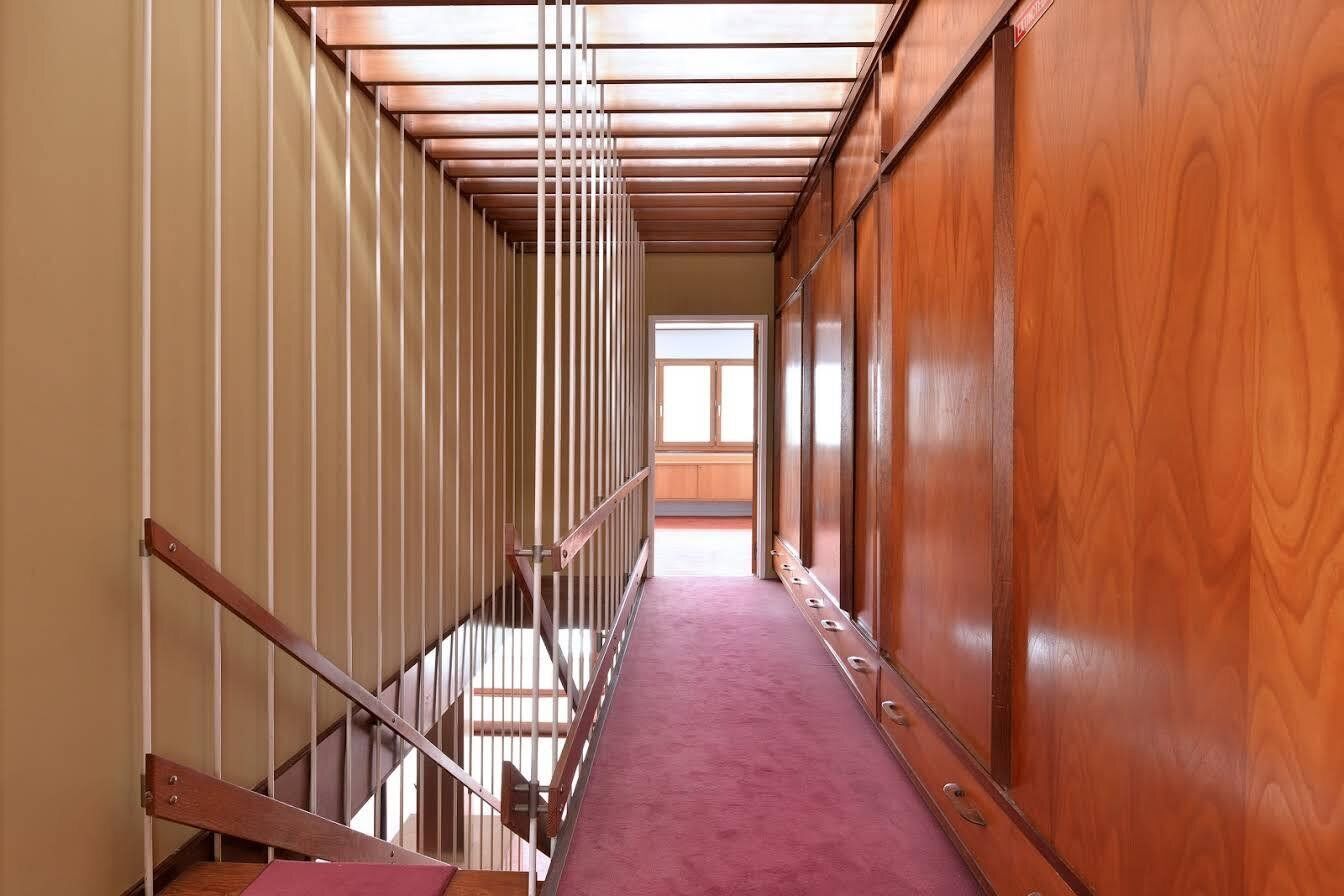 The second level hosts two bedrooms and one bathroom.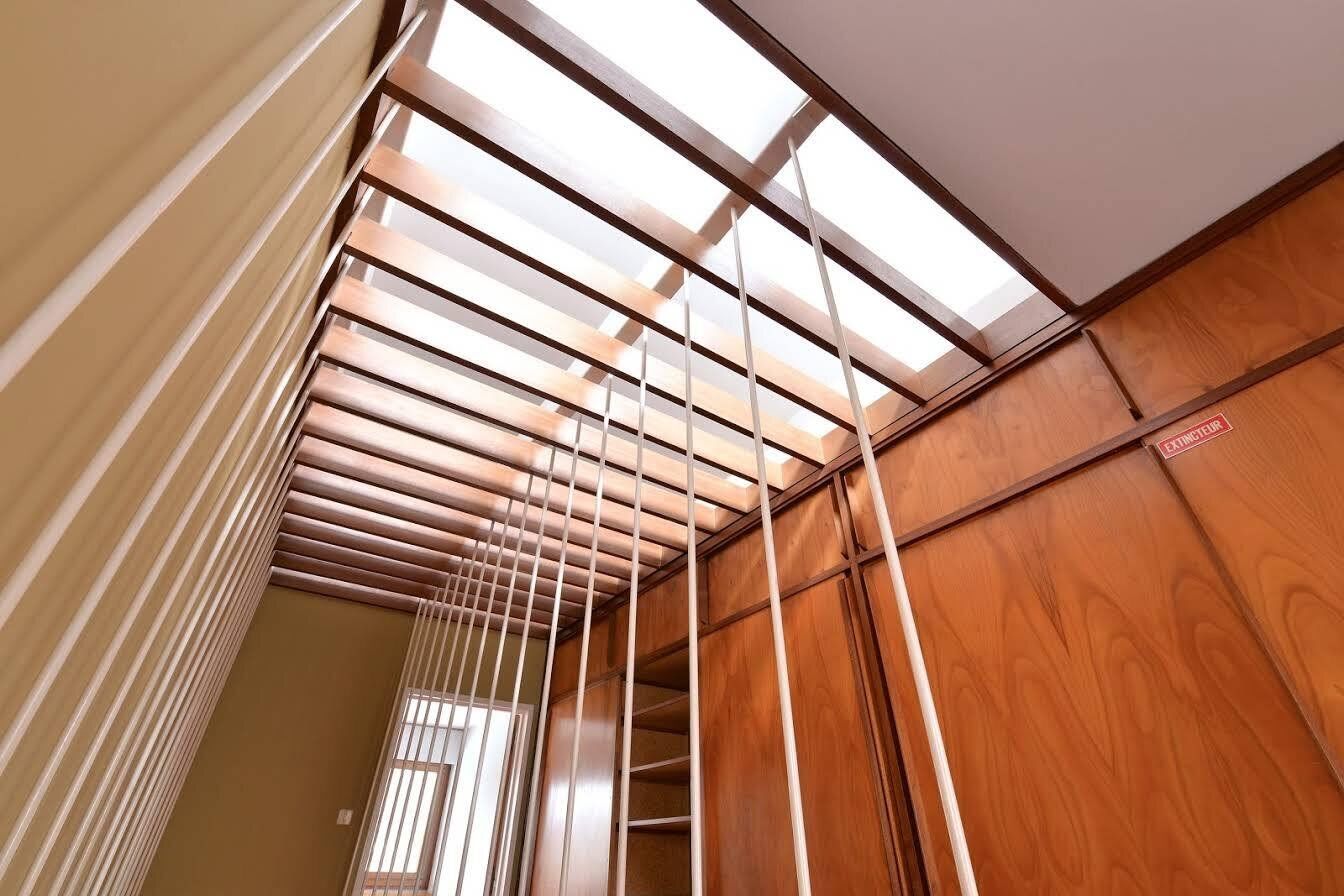 A broad skylight hovers above the open-tread staircase.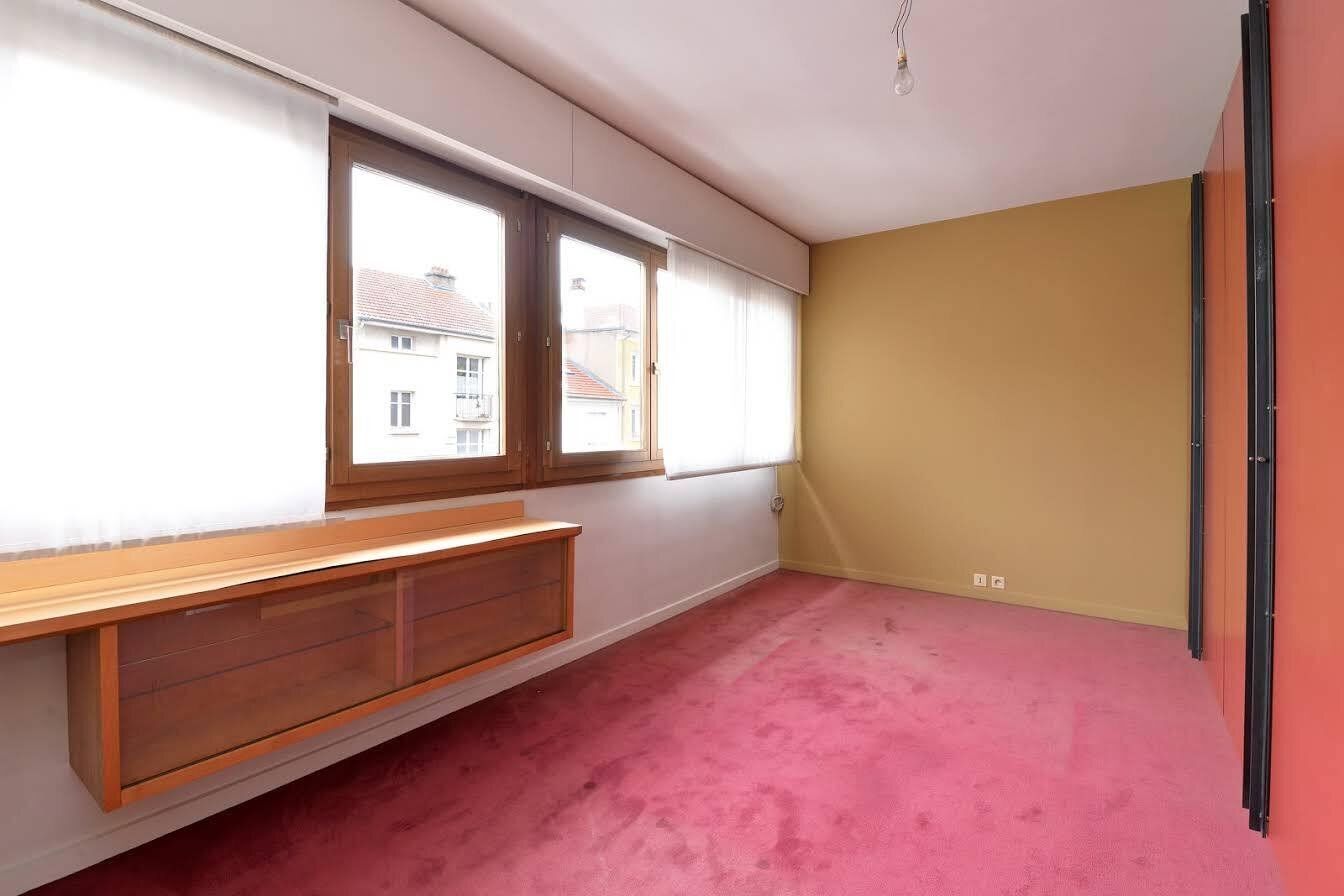 The 1957 townhouse designed by Prouvé and Anxionnat is a time capsule for modernist design.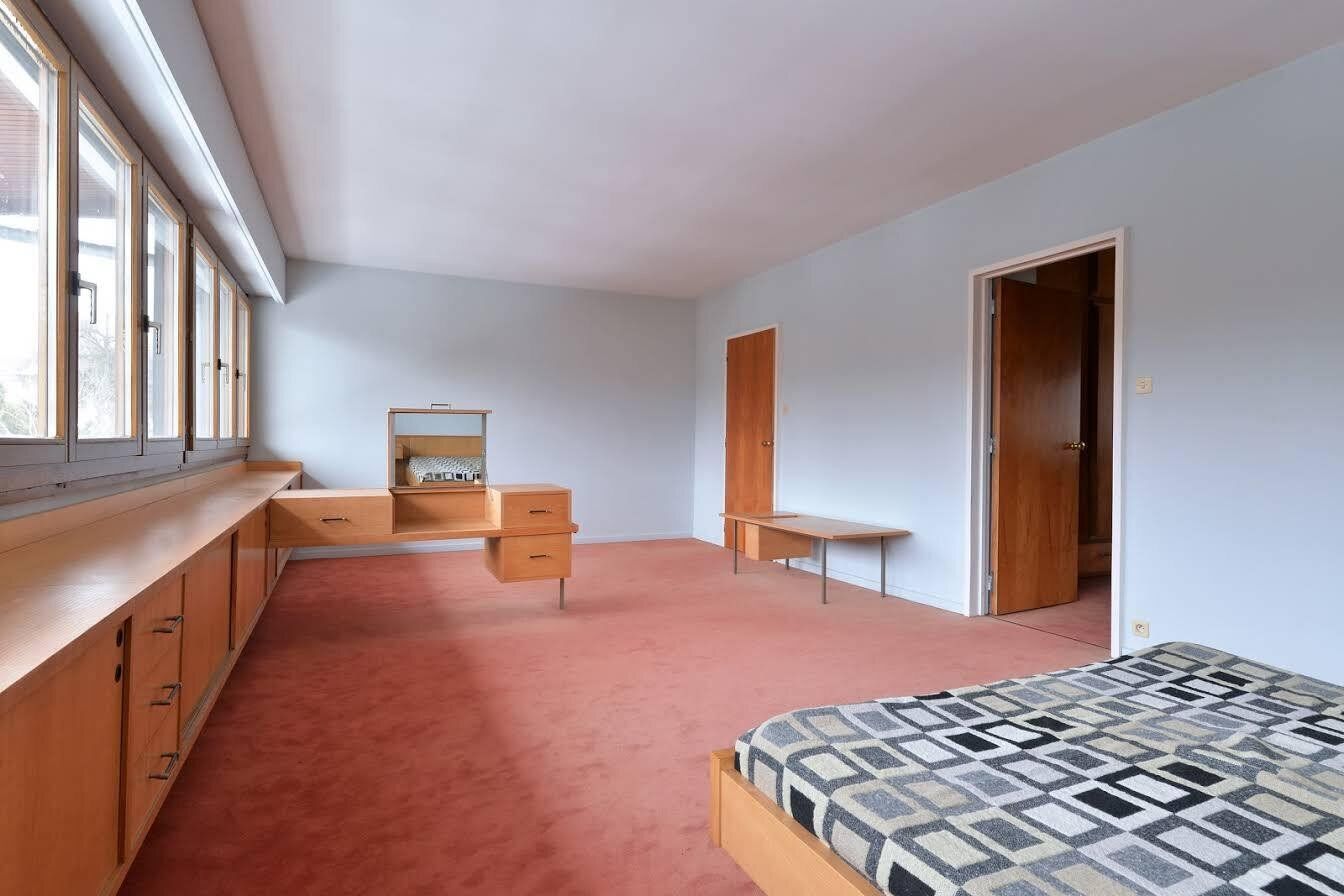 Built-in furniture offers ample storage in the primary bedroom.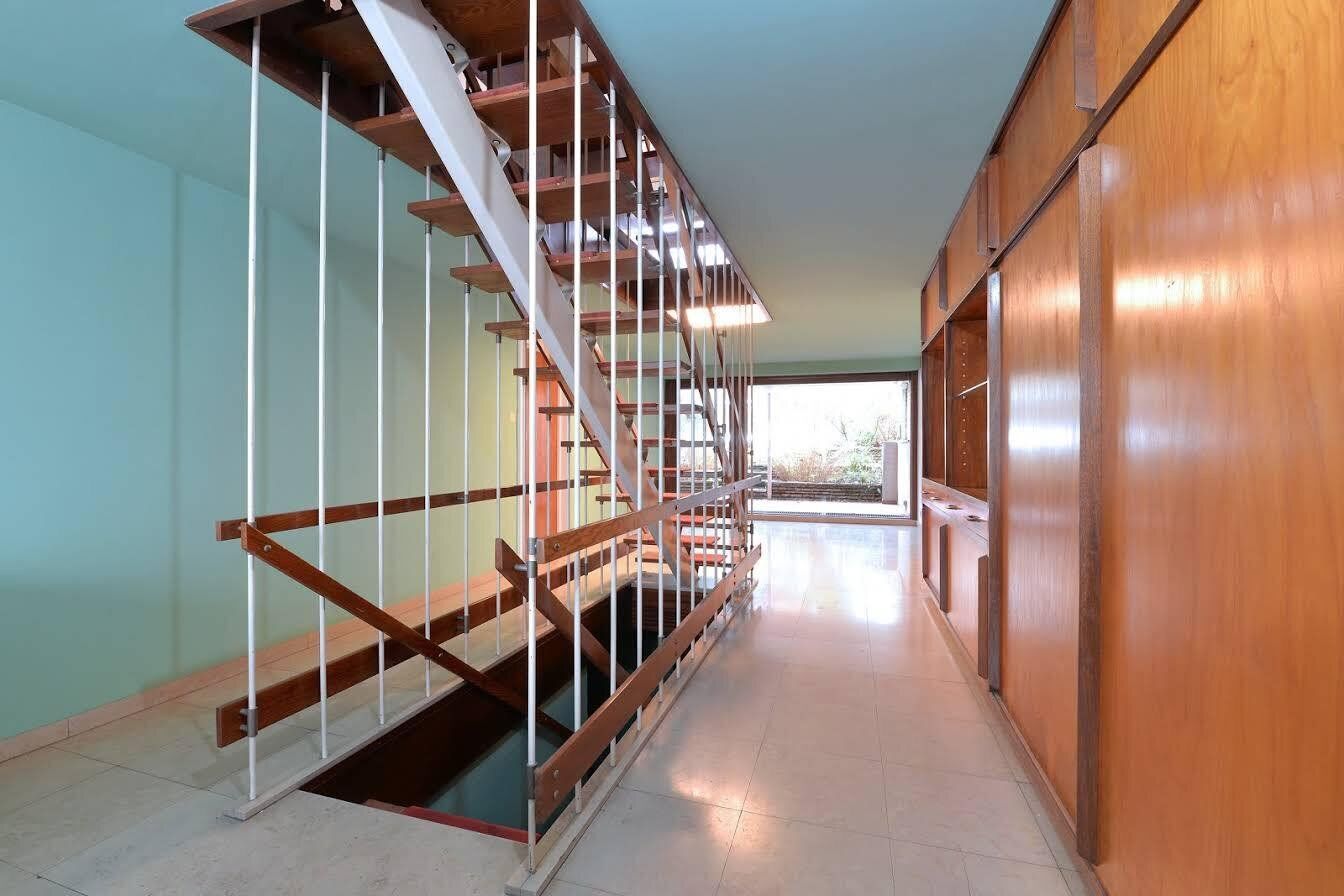 The wood-and-metal staircase connects the various levels of the home.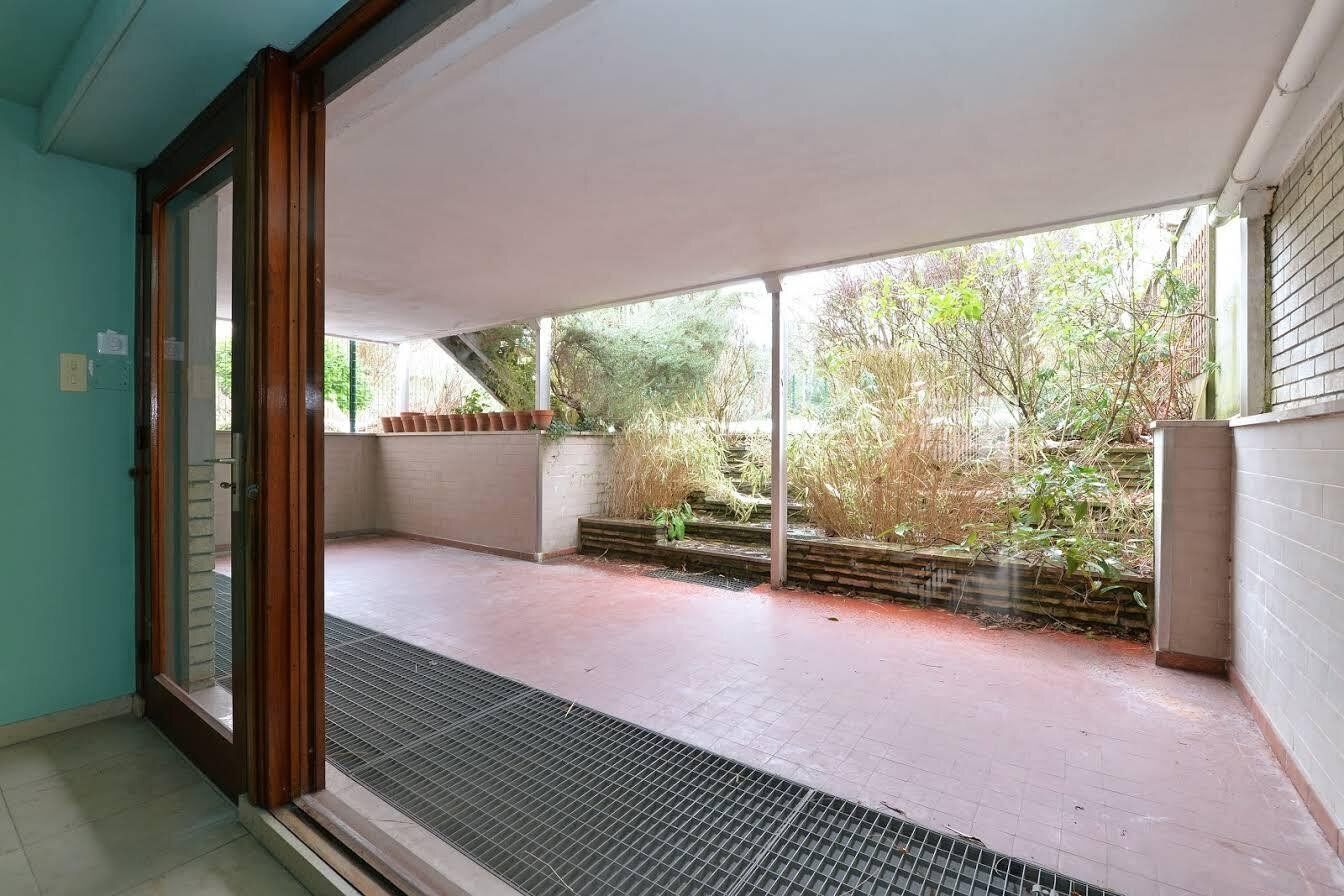 On the ground level, a covered terrace leads to the private backyard garden.