As far as Nordic outbuildings go, we've all heard of the sauna-but what about the grill house? Called grillikota in Finland, which translates to barbecue huts, they are just what they sound like: small structures that enclose a grill to make cold weather barbecuing much more accessible. SA Lab, a firm located in St. Petersburg, Russia, has fashioned a prototype for a customizable prefab tiny house, named FLEXSE, based on the grill house concept.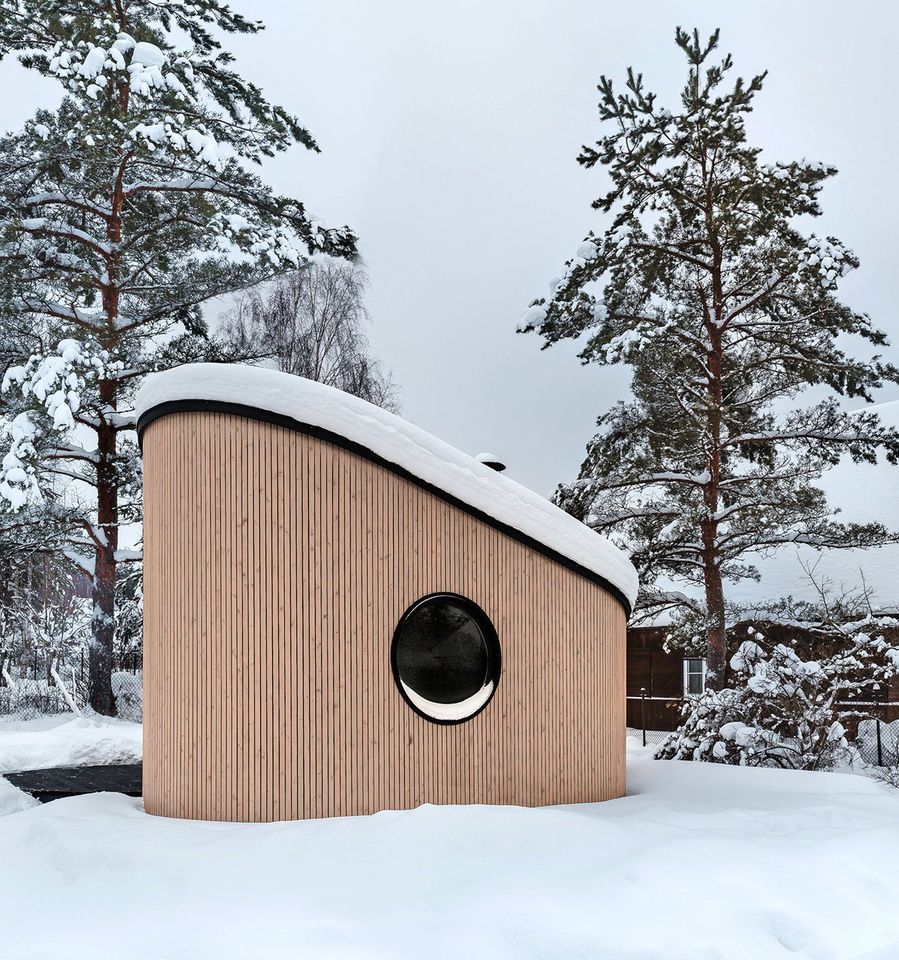 FLEXSE measures in at 328 square feet, with an oval footprint that maximizes floorspace, according to the designers.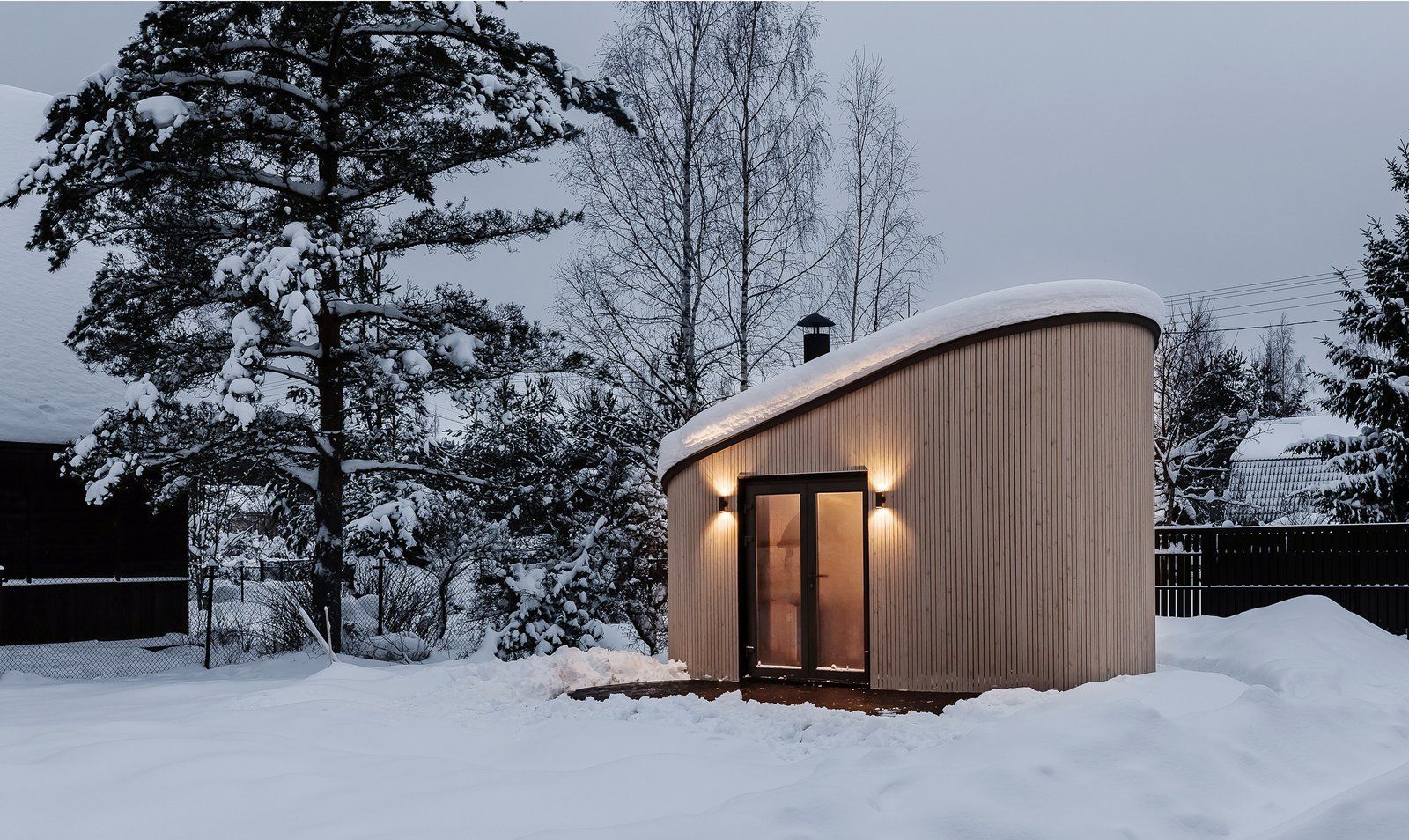 As a modern interpretation of the classic Finnish grill house, FLEXSE has a distinct slope-roofed silhouette and tightly spaced, narrow vertical wood paneling on the exterior.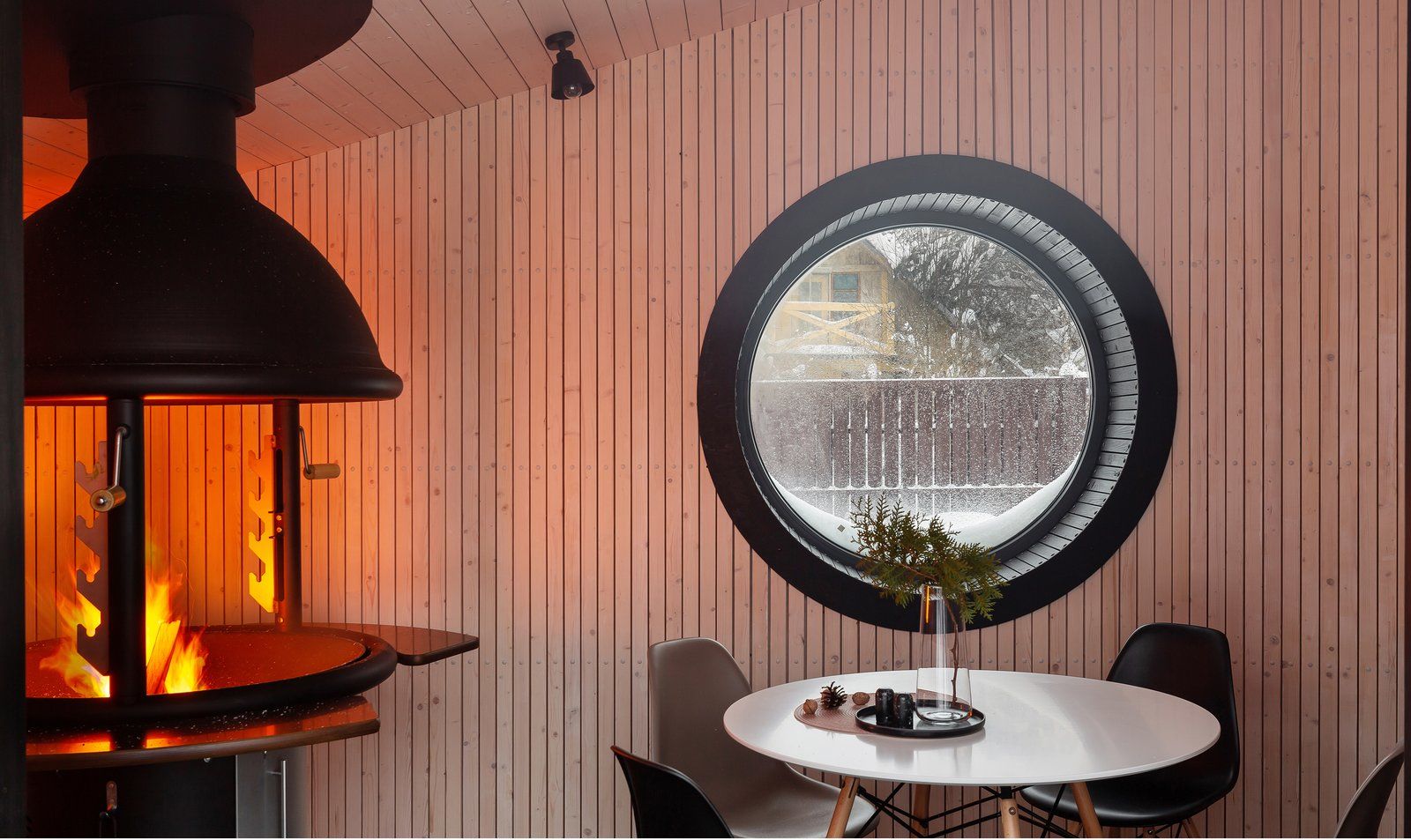 The first FLEXSE prototype is laid out as a classic grill house with an integrated barbecue-but the designers say the building can be used for any small-scale purpose, such as a sauna, guest house, or office pod.

Furthermore, the designers foresee the FLEXSE structure being adapted as an outbuilding in a variety of settings-from a country backyard to an urban rooftop.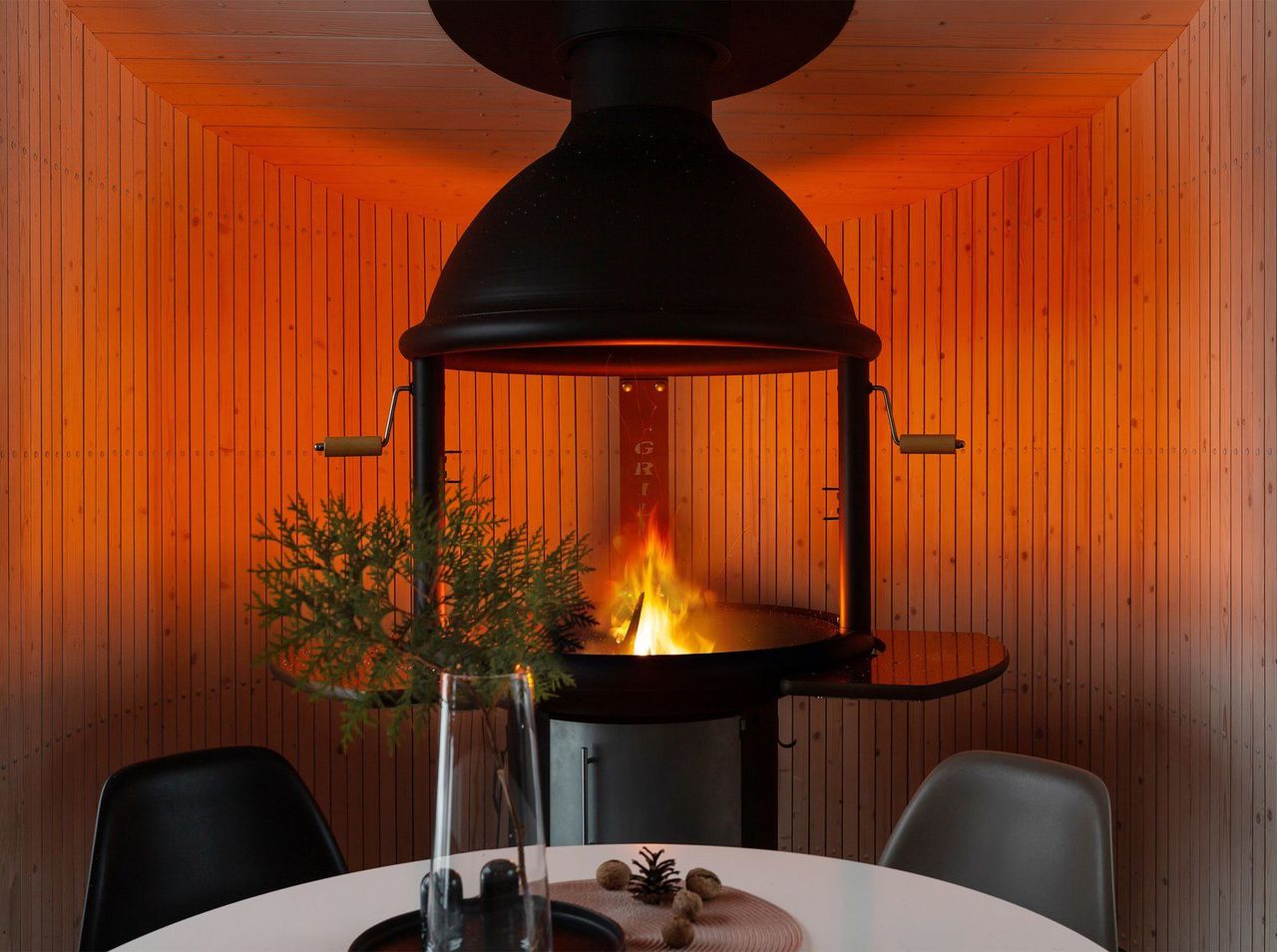 Set up as a grill house, FLEXSE offers a generous integrated barbecue and casual seating so people can hang out while grilling during any season.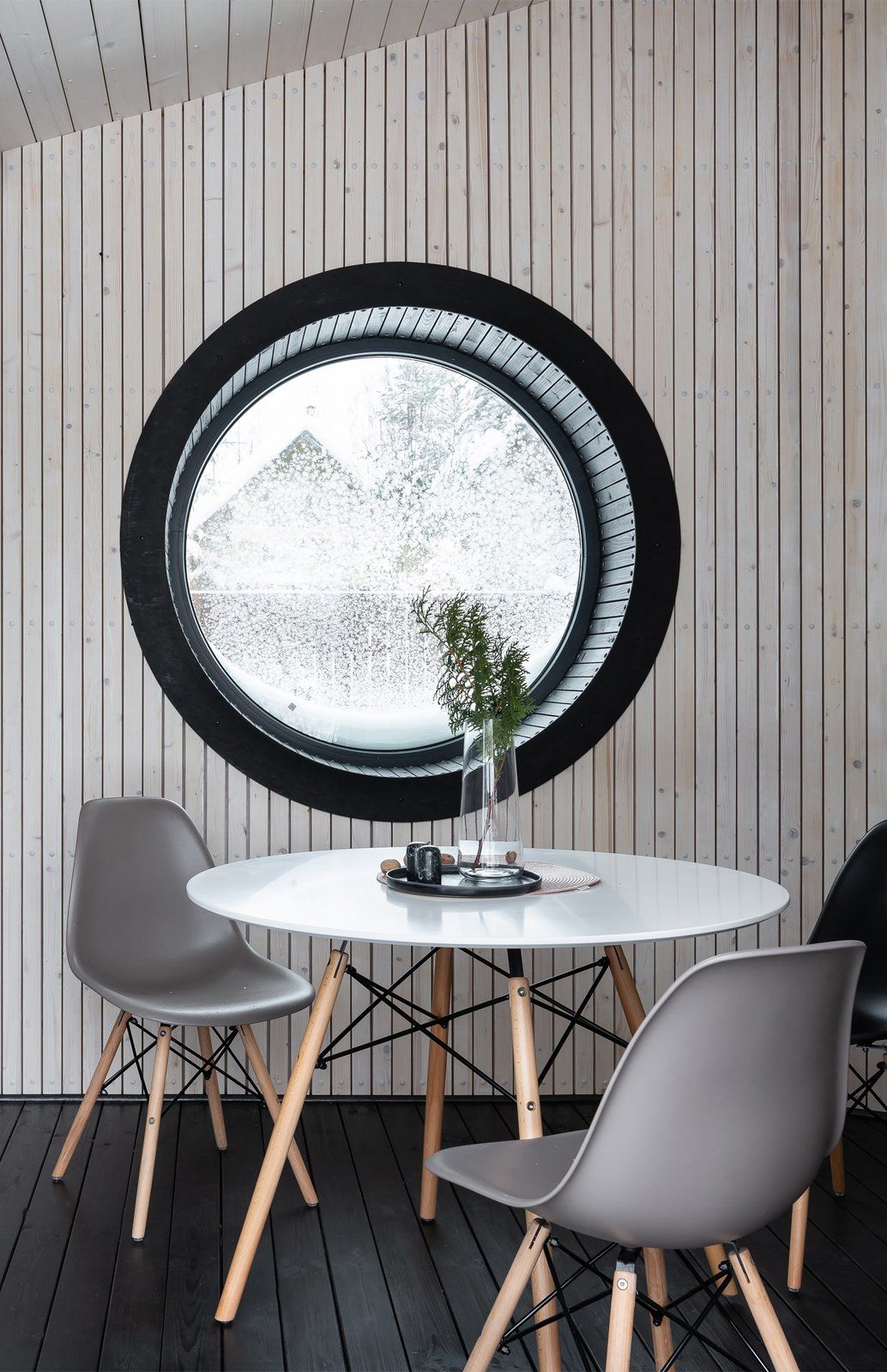 Here, the pale wood walls are accented with a dark-stained wood window and floors—but the finishes for the FLEXSE can be customized.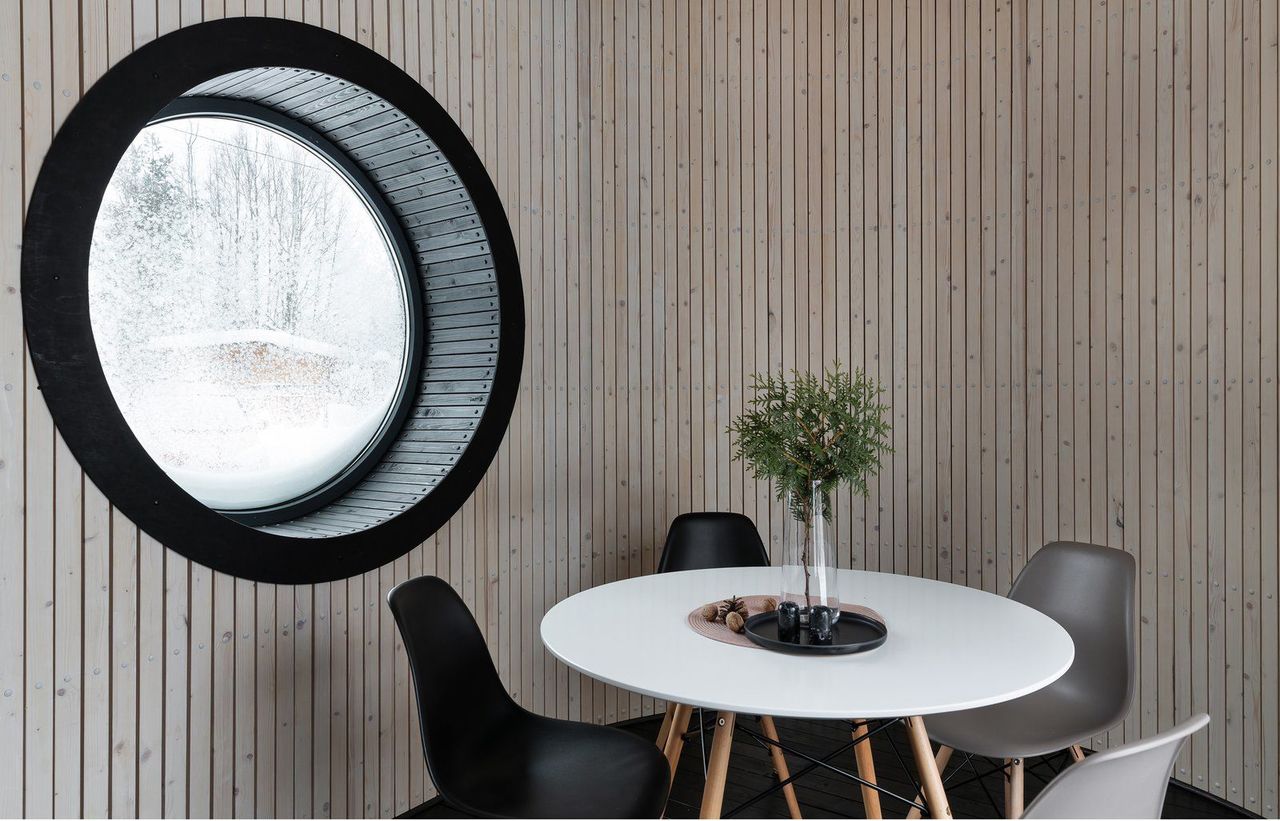 "The module can be assembled in parts on-site, and consists of 100% recyclable materials," say the designers. Ekaterina Titenko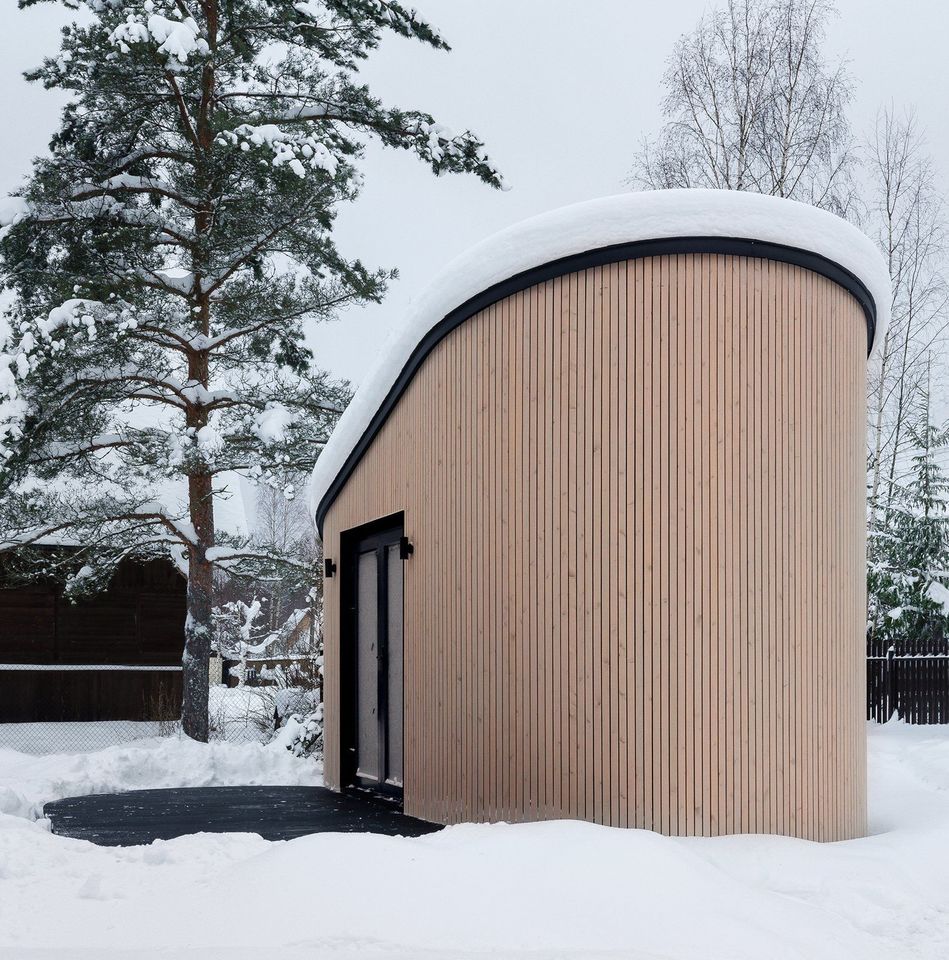 To optimize versatility, "the structure can be positioned on different foundations-concrete slab, metal piers, etc., which allows for placing it in the most remote areas, even on water," says the firm.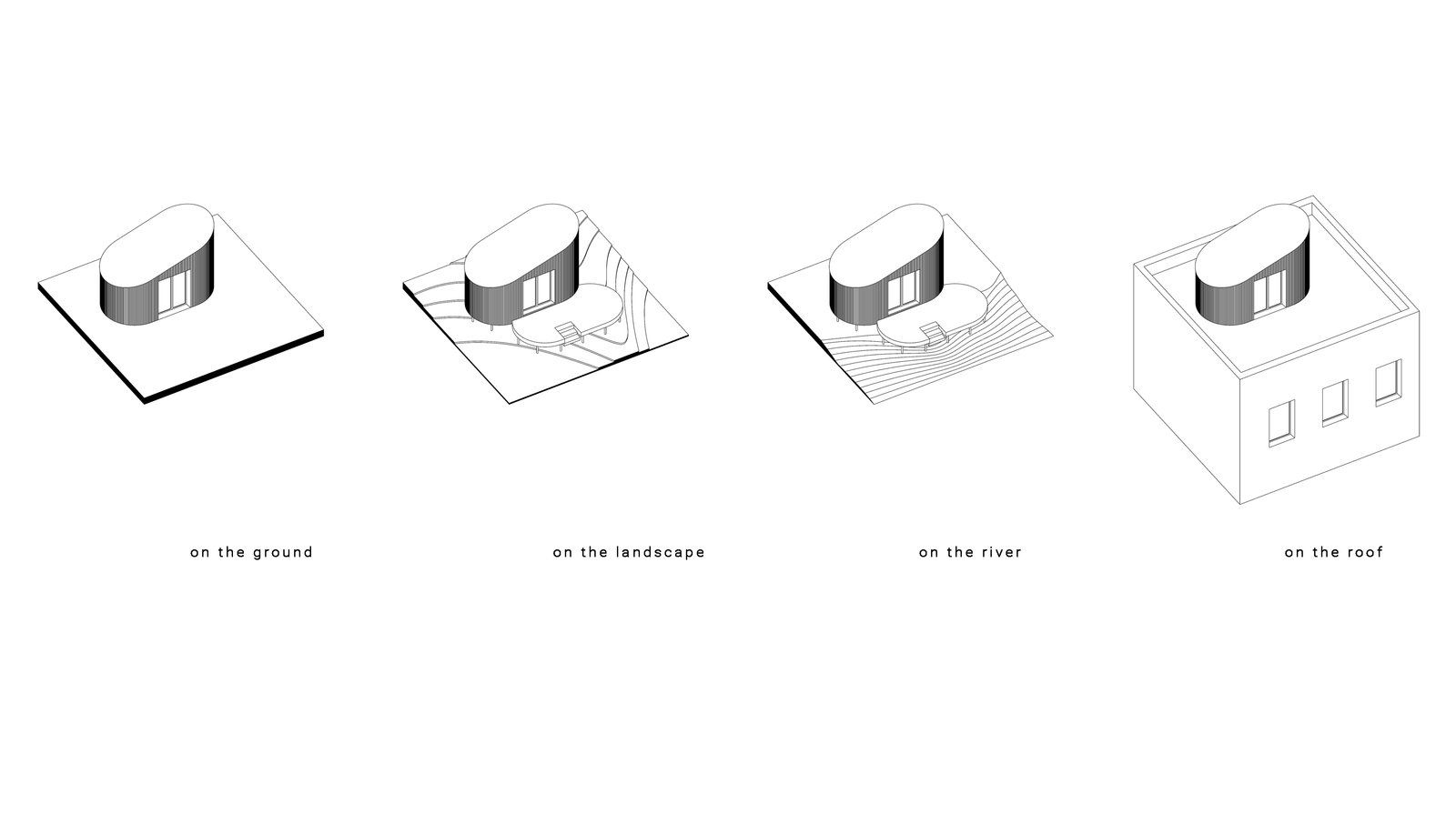 This schematic shows various settings where FLEXSE can be located.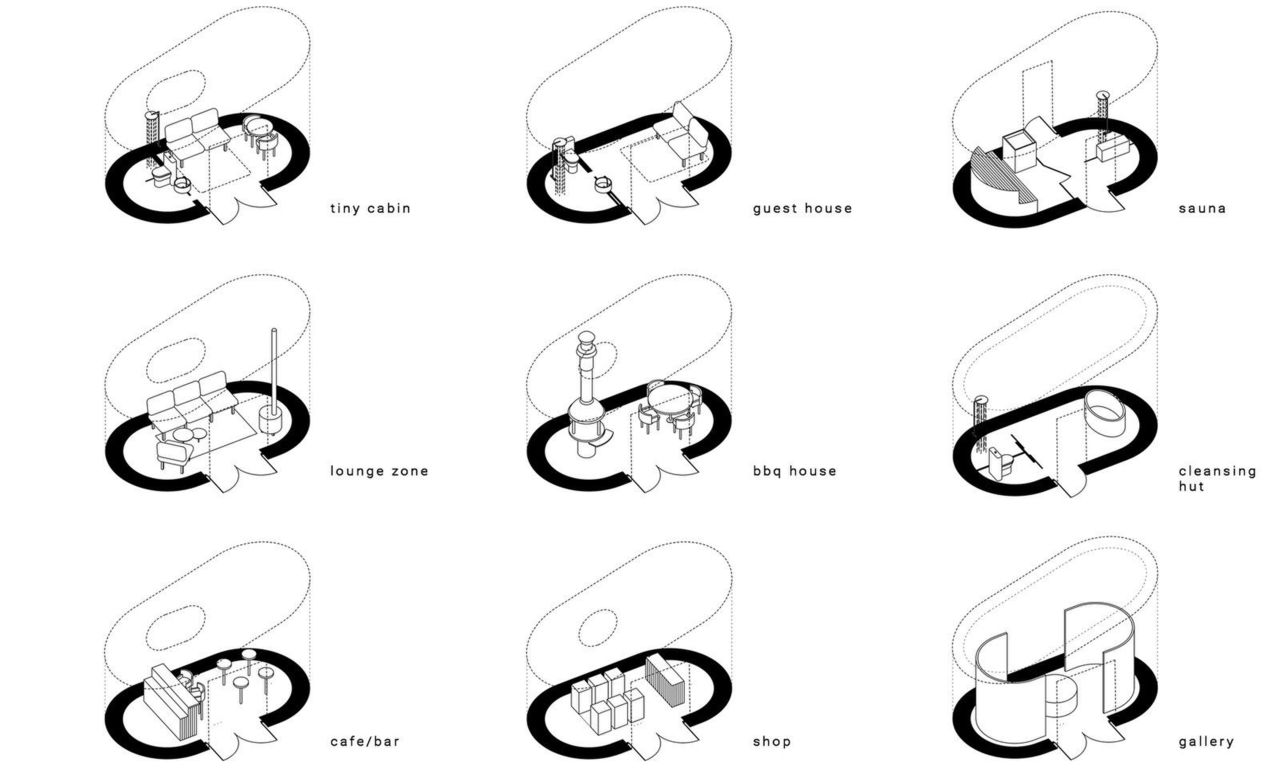 A diagram of potential layouts for FLEXSE that suit different functions.