Here's your chance to snag a home in Midland, Michigan, the midwestern town lauded for its impressive collection of midcentury-modern architecture. Alden B. Dow, a student of Frank Lloyd Wright, kickstarted early efforts to transform the area and was supported by many others who eventually joined him. While the architect of this particular property is unknown, its original features are in a classic, midcentury style-albeit with a colorful twist.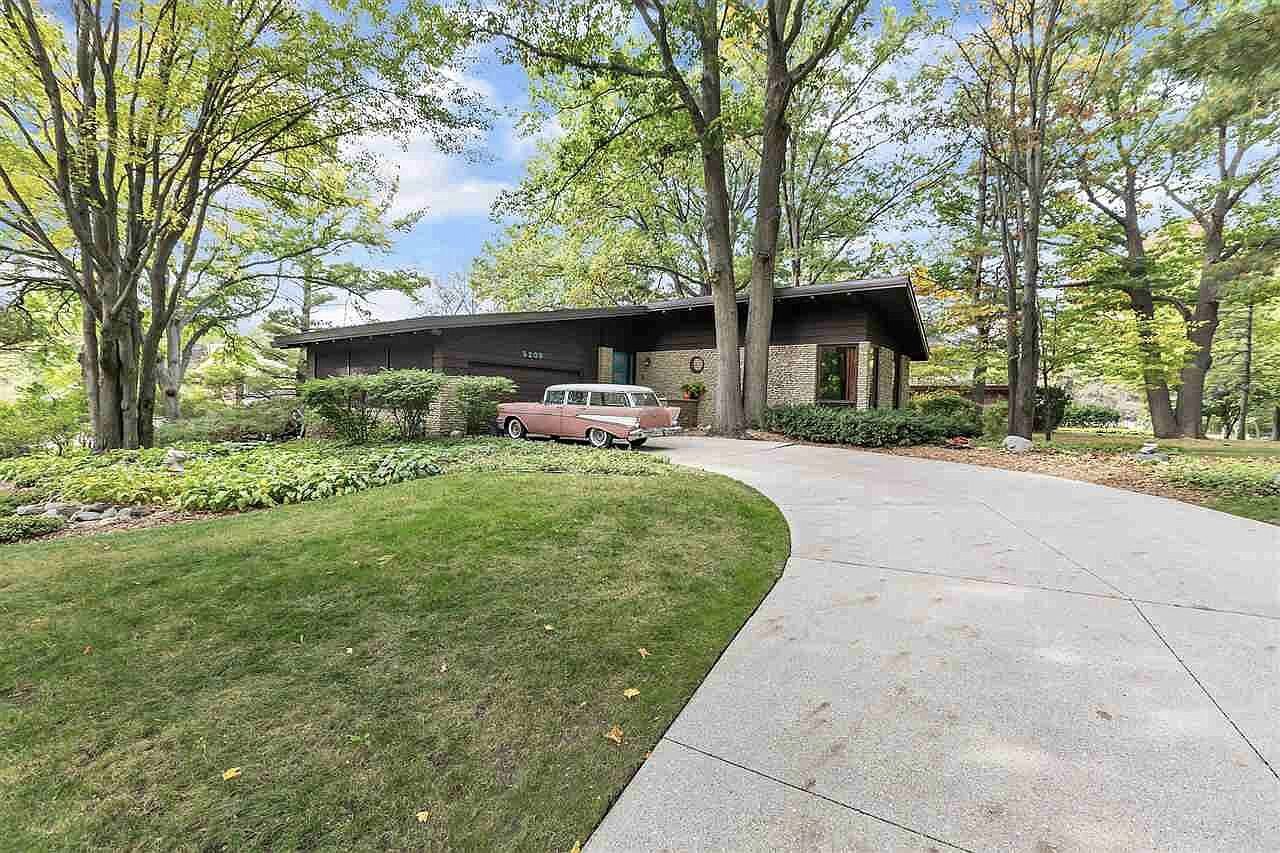 Now up for sale in Midland, Michigan, this midcentury home is located in a quiet residential area north of the town center. Completed in 1964, the single-story residence features a facade of stacked limestone and redwood cladding, as well as a sharply angled roof.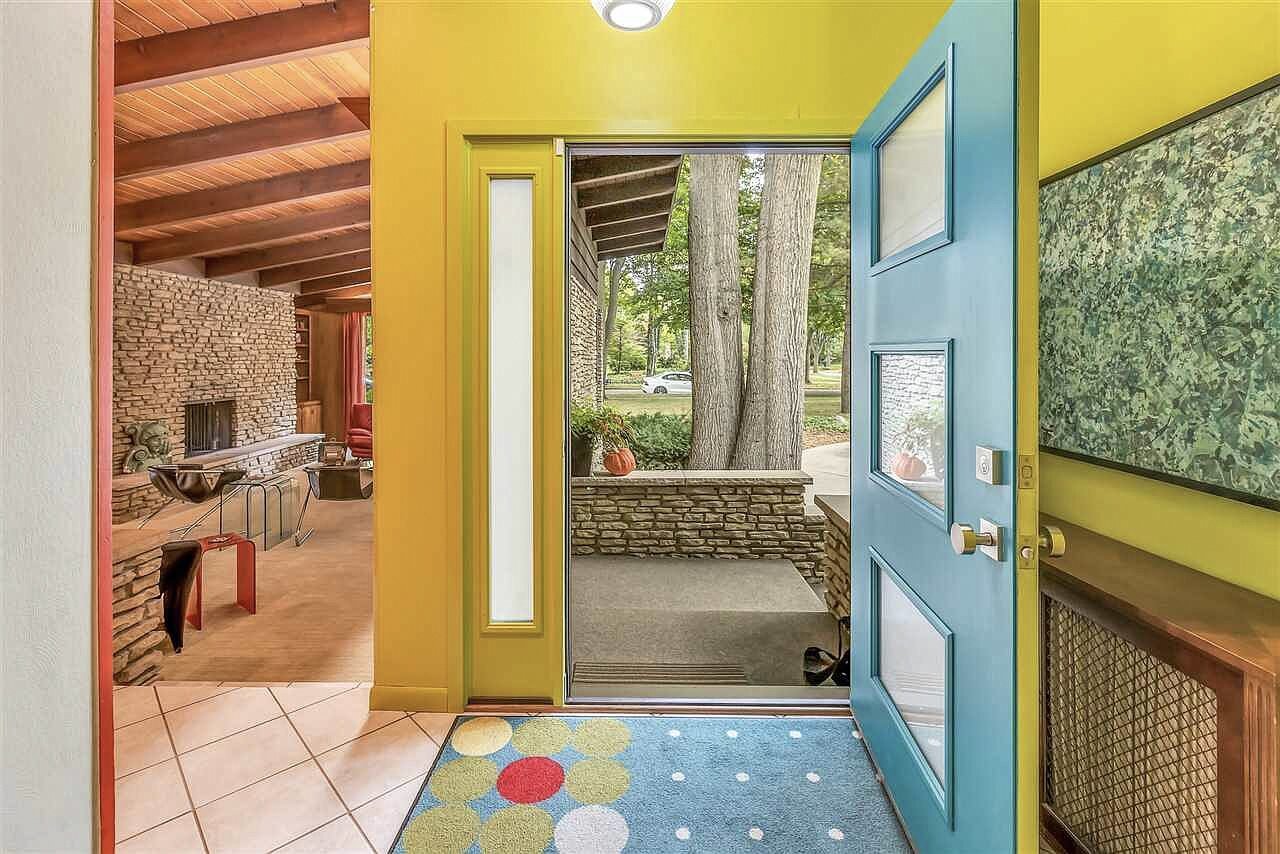 Inside, a surprising color palette offers a bold contrast to classic midcentury details, including exposed rafters and ceilings clad in Douglas fir. The simple floor plan separates public and private areas with the entryway opening to a large living area on one side.

Offering five bedrooms and three full bathrooms, the nearly 3,000-square-foot home comes with a multilevel living/dining area and kitchen as well as a full basement and enclosed porch. Throughout the home, original timber ceilings and stone details complement modern updates, including an all-new kitchen and other recently added finishes.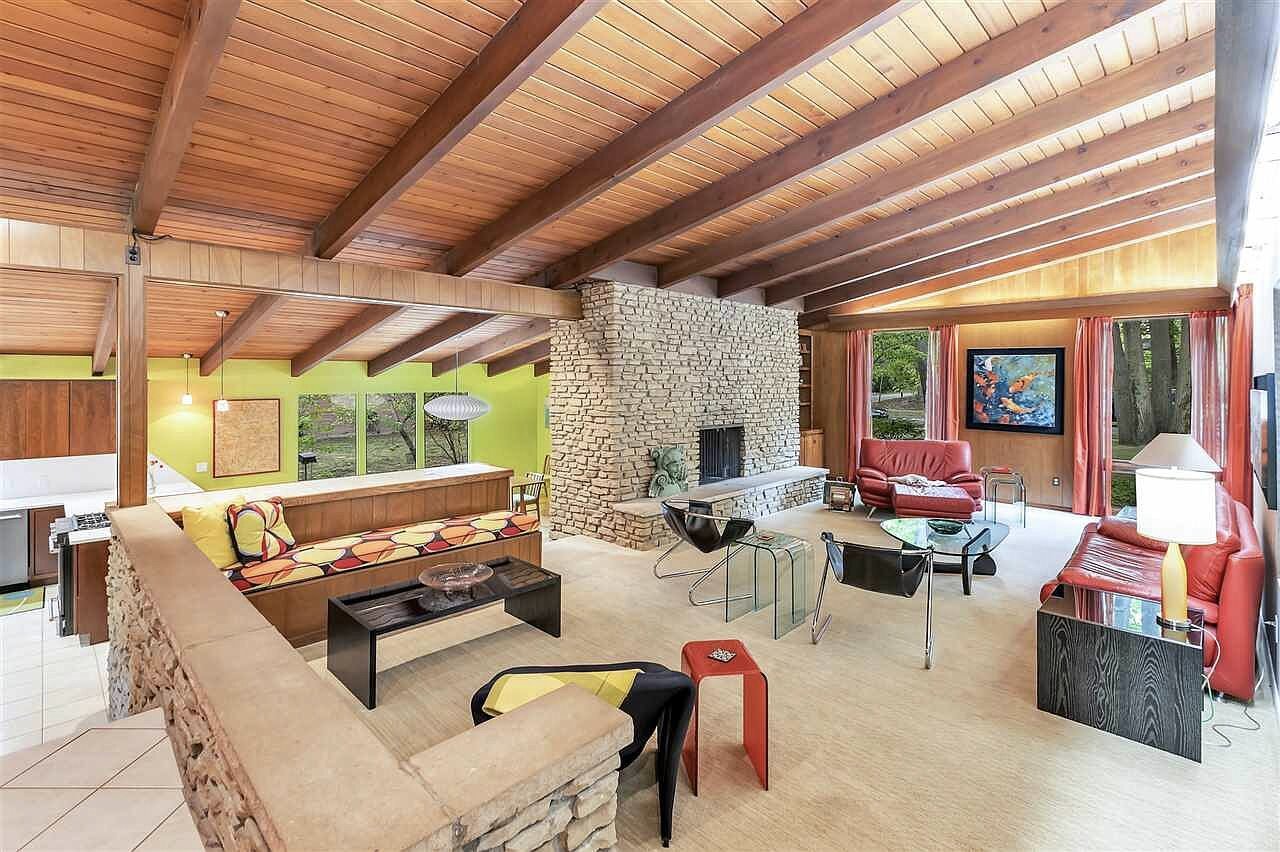 Partially enclosed by a half-height stone wall, the main living area features a stacked-stone fireplace and built-in seating along one side.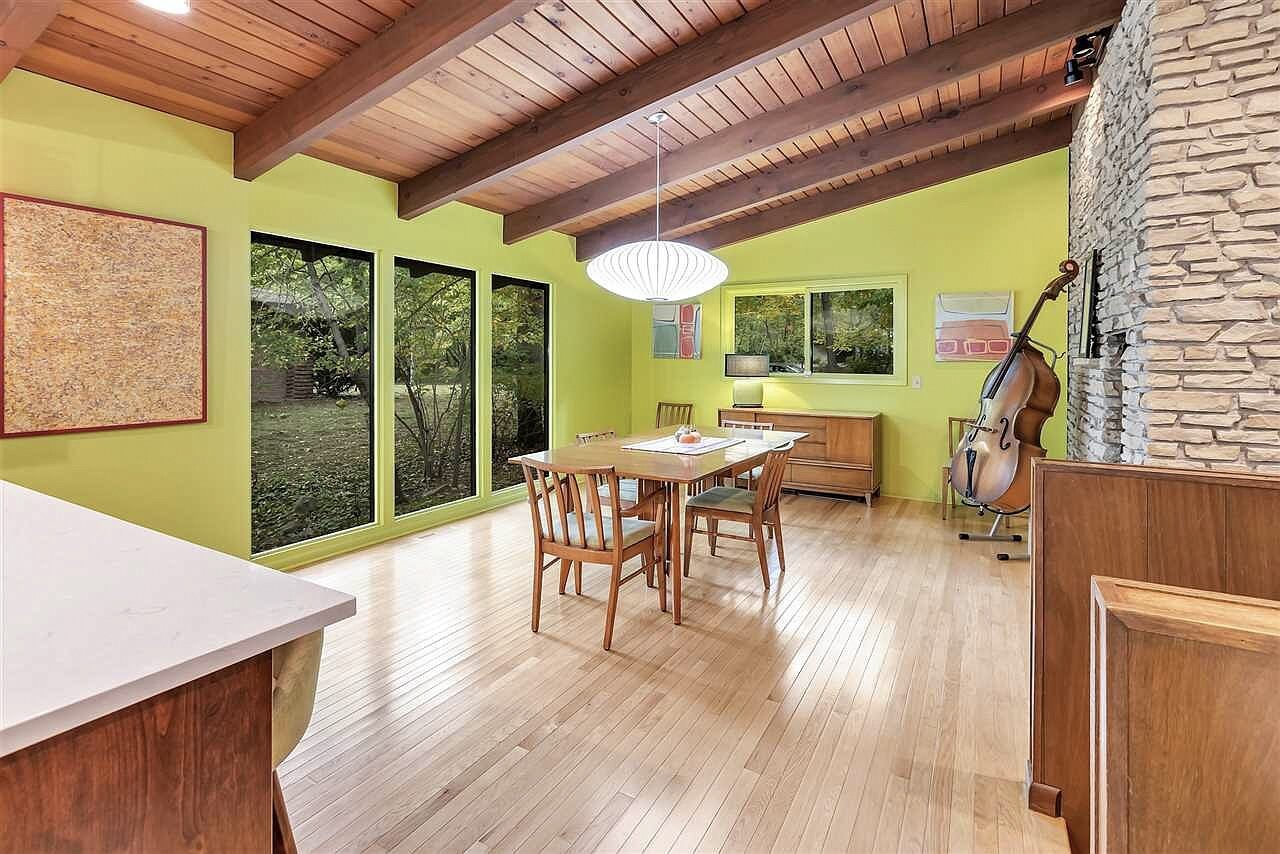 Located a few steps down from the living room, a spacious dining area also features full-height windows.

The main floor holds four bedrooms and two bathrooms while the basement provides an additional living area, bedroom, and bathroom. Outside, a paved patio overlooks the lush lawn and a tree-lined border surrounding the .48-acre lot. Midland itself is centrally located about two hours from the larger metropolitan areas of both Grand Rapids and Detroit, providing opportunities for local and city buyers alike. Keep scrolling to see more of the property, currently listed for $319,000.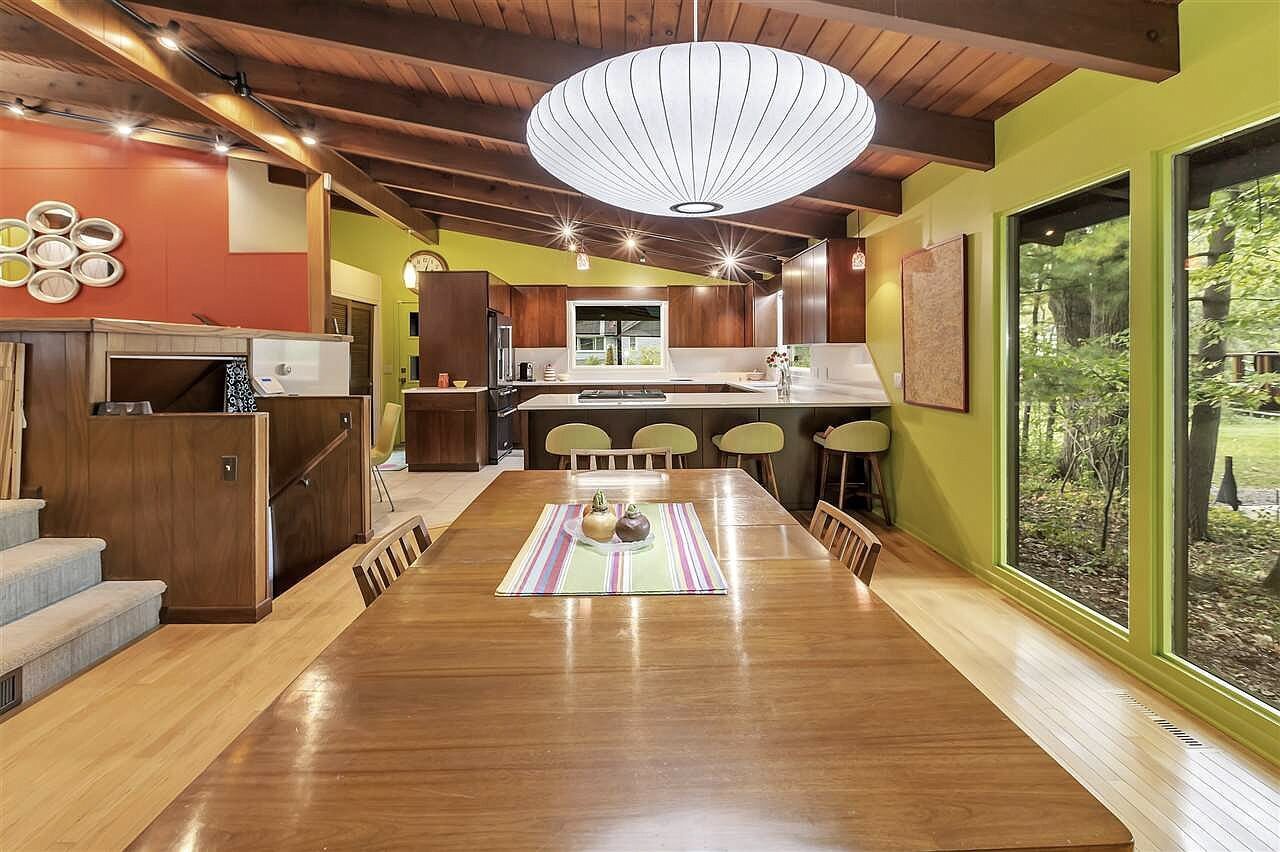 Another view of the dining area looks back toward the kitchen. New, full-height windows look out onto trees surrounding the home; a central staircase leads down to the basement.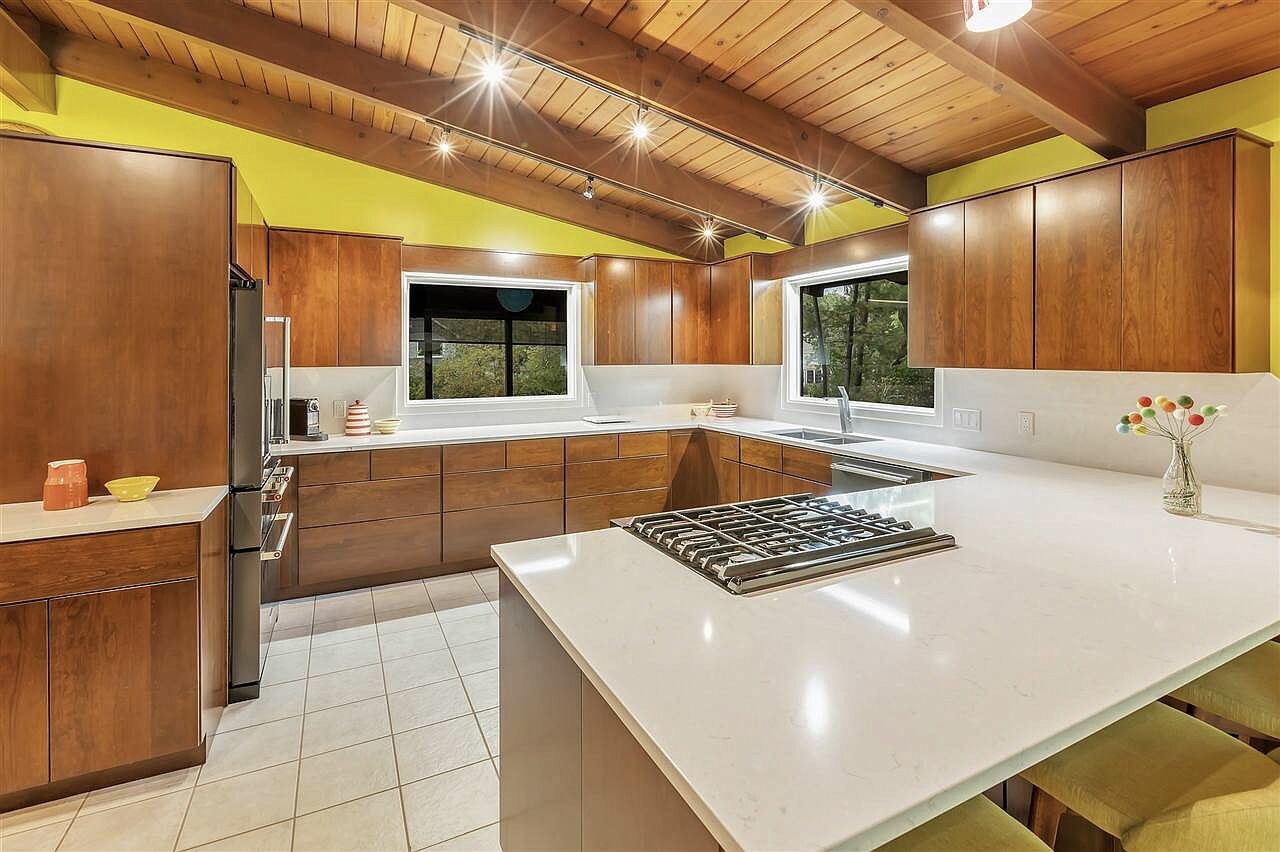 In the kitchen, updated cabinetry and an open-concept layout create a modern feel, which is enhanced by quartz countertops and all-new, stainless-steel appliances.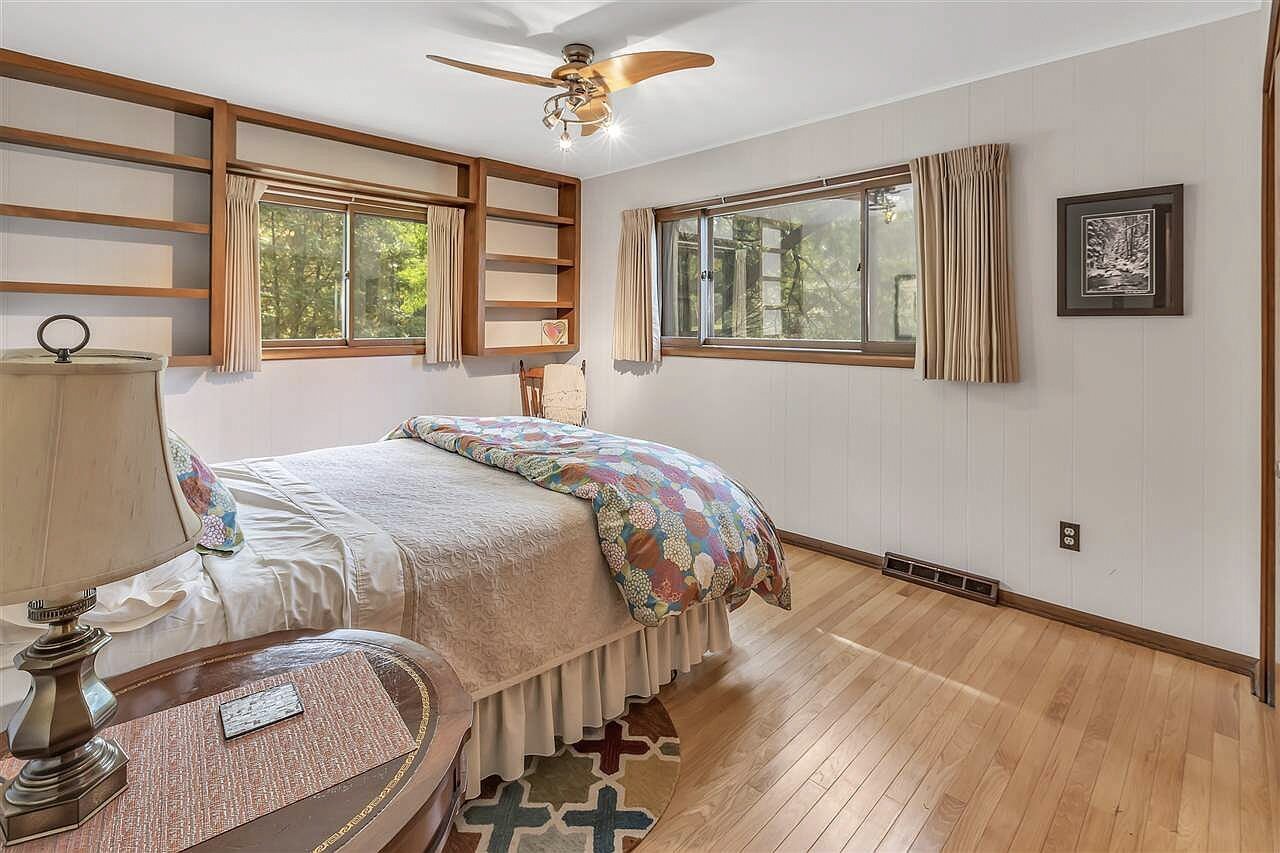 A look at one of the four bedrooms on the main level.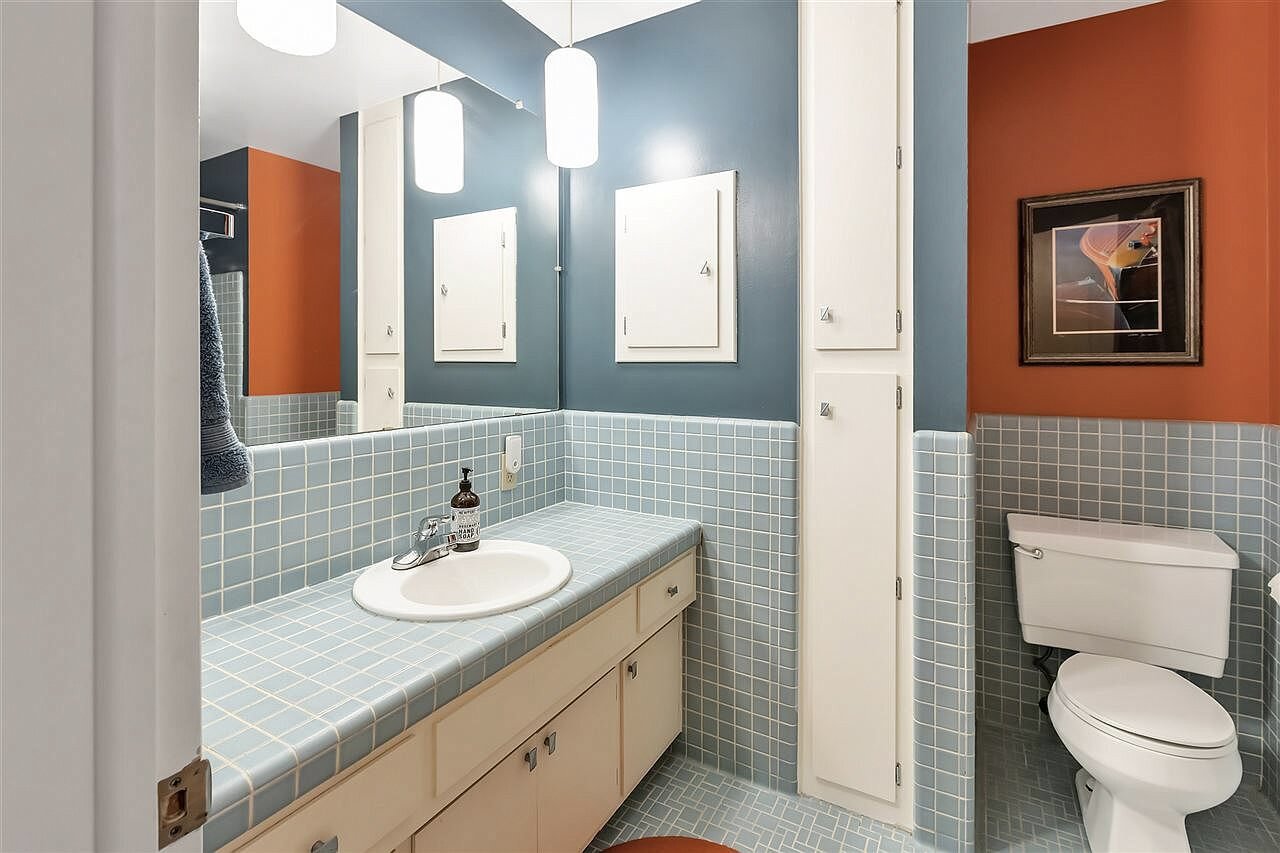 Two full bathrooms are also located on the main level. Here, one of the bathrooms features original cabinetry and colorful tiles.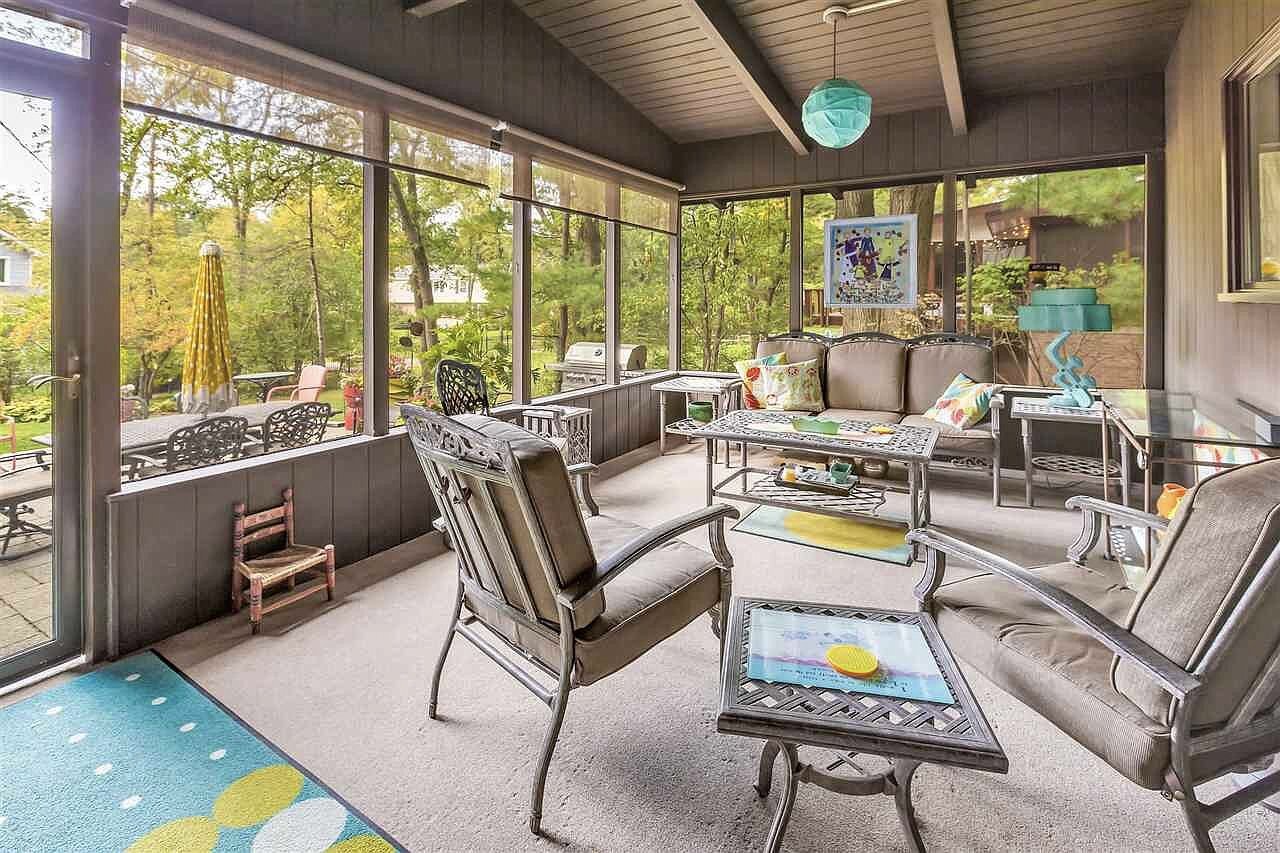 The interior also connects to an enclosed porch overlooking the backyard.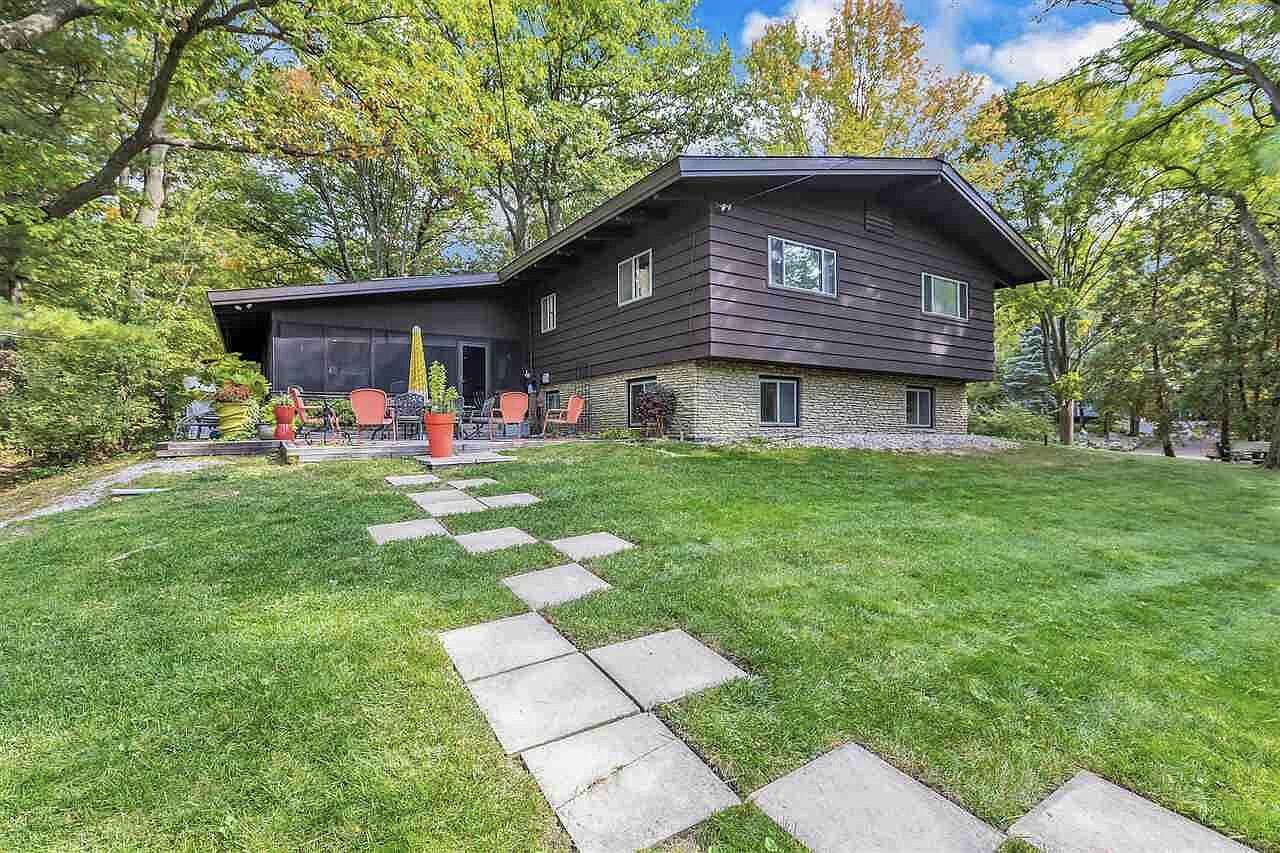 The porch opens to a large patio and lush lawn.