Each of the four units in Chiapas 168-a Mexico City apartment building by award-winning practice Vertebral-are clad in low-maintenance materials including pine wood, concrete, and rusted steel. Located in the Roma Norte neighborhood, the building also includes a verdant rooftop garden and private, planted terraces for the residents.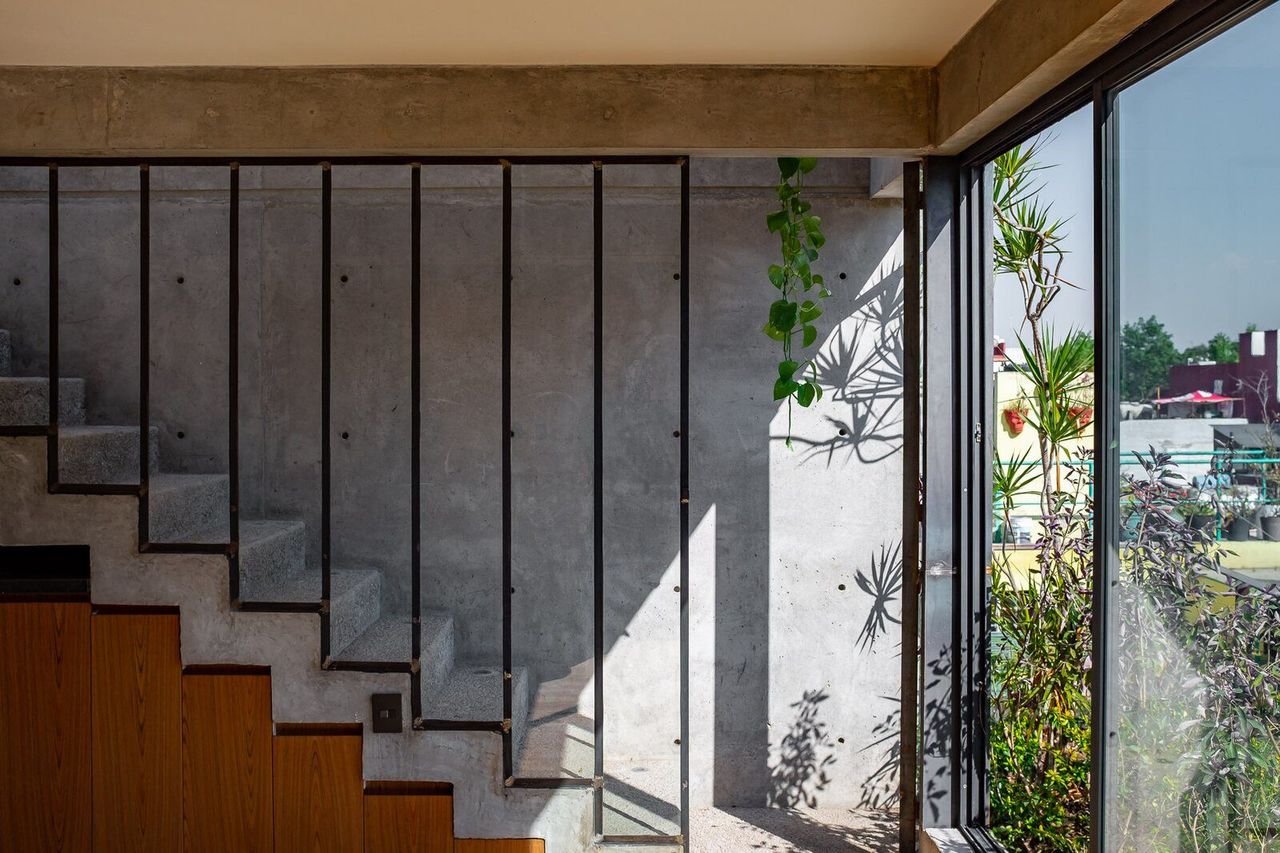 The architects left much of the concrete exposed within the apartments. "We like that the materials will change and gain a patina that is only possible through their exposure to time and the elements," says architect Elias Kalach.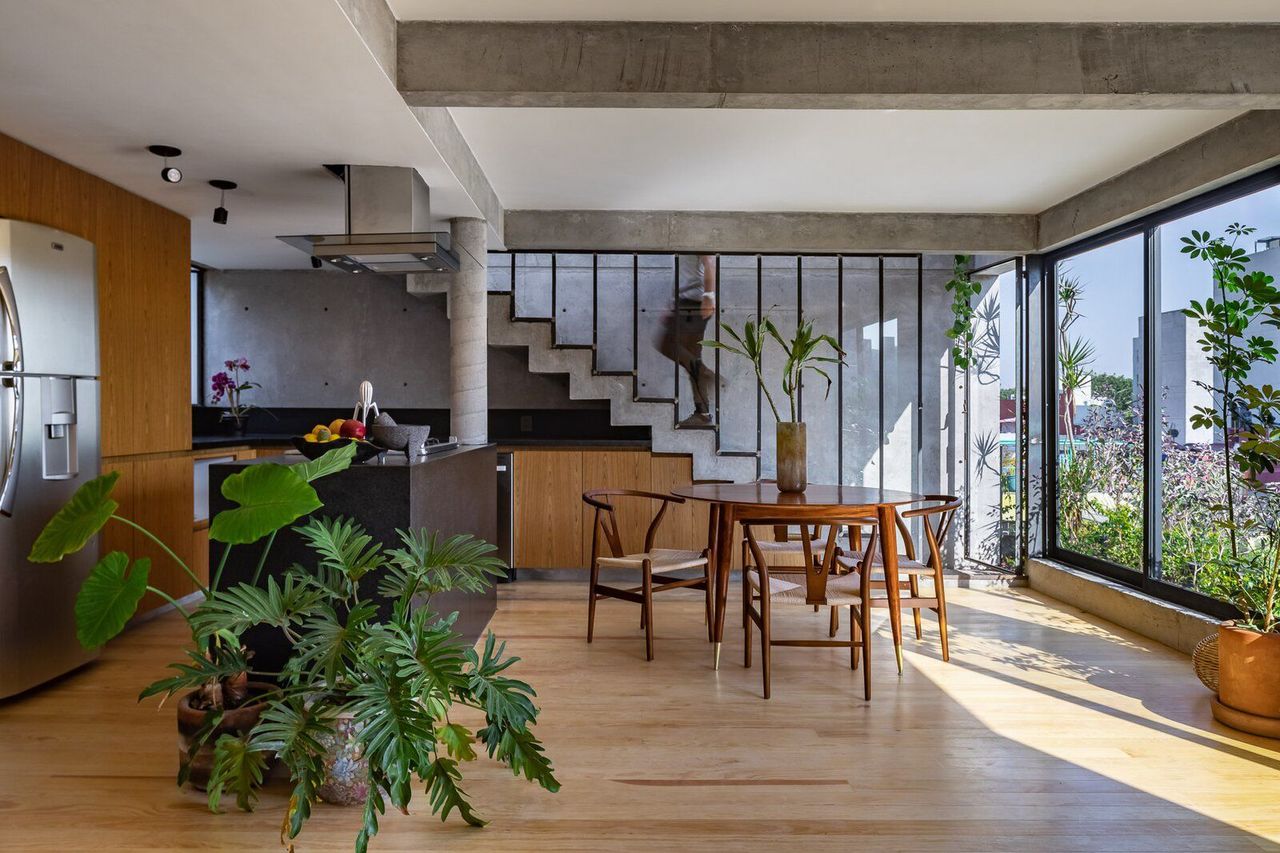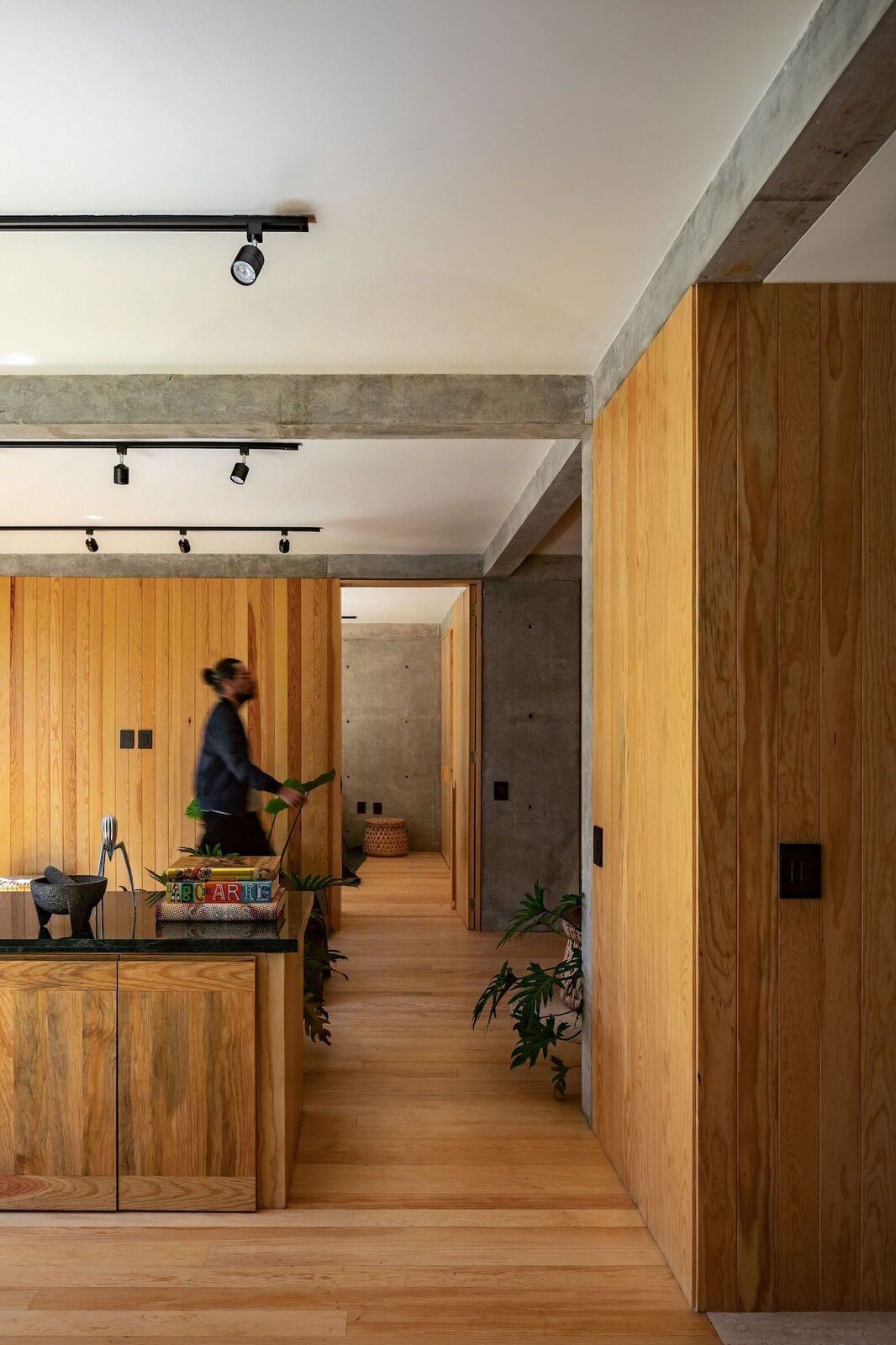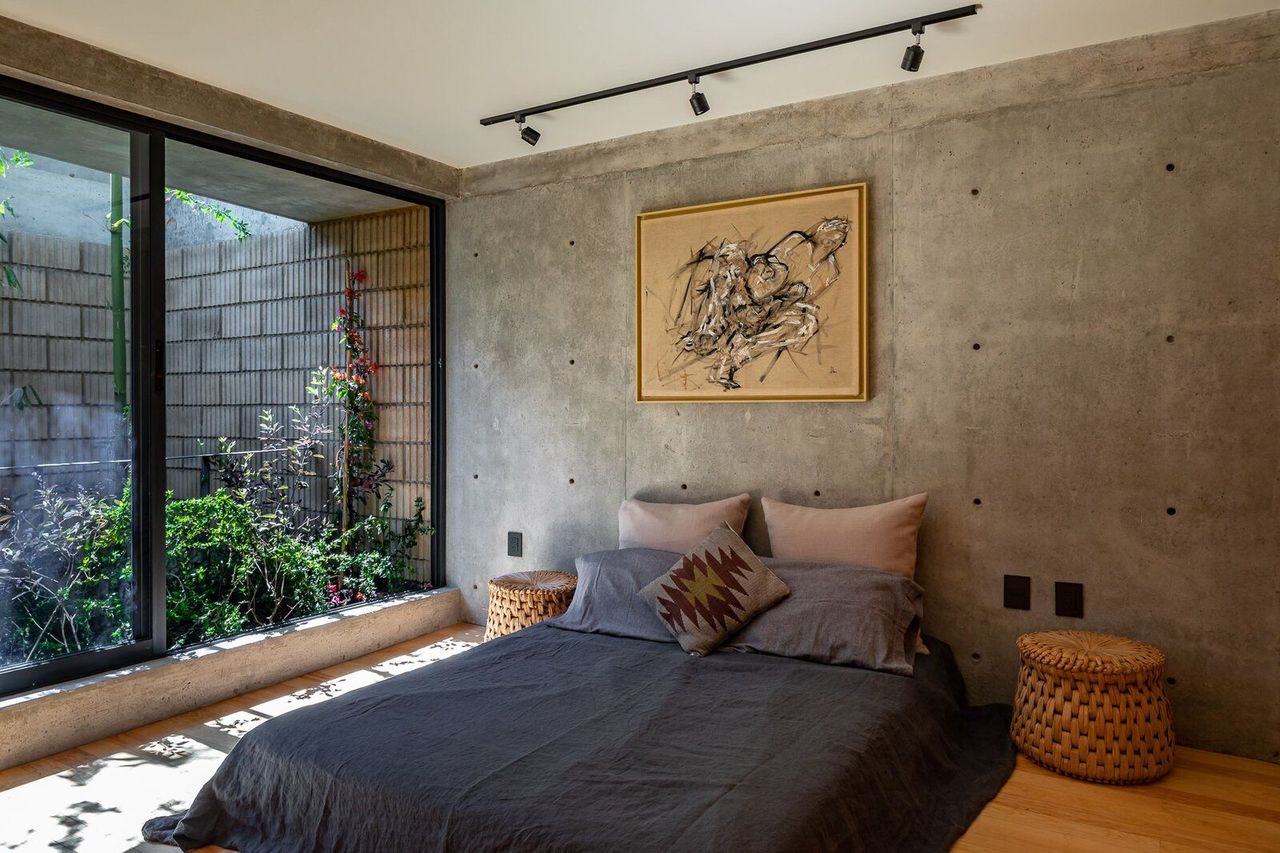 Each apartment includes three equally sized bedrooms that can be subdivided to cater to different living arrangements. Wooden floor-to-ceiling shelving and paneled walls create privacy while maintaining an open-plan layout in the kitchen, dining area, and living room.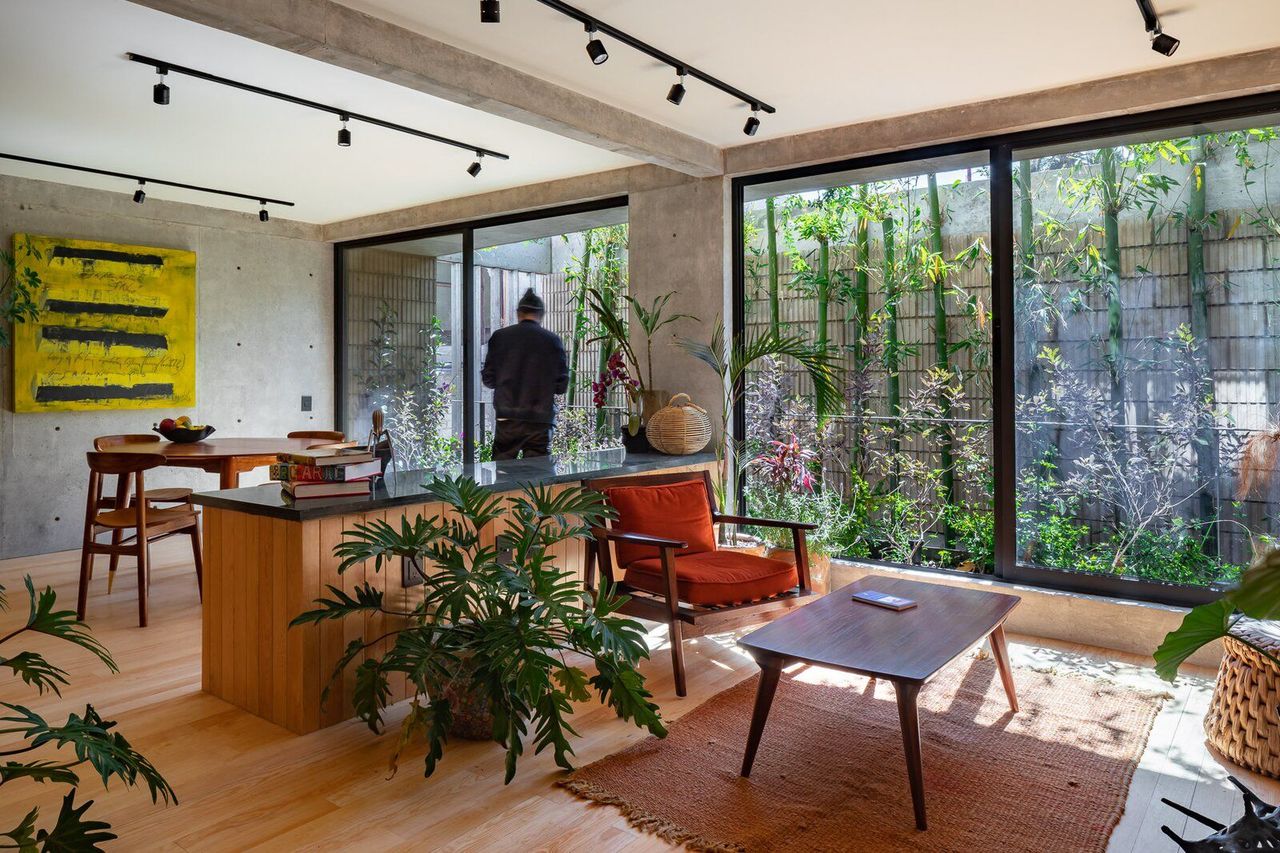 Bringing residents closer to nature was key for the architects: "When we design our projects, we tend to imagine the precise moment when it's time to open the window to let in some fresh morning breeze," says architect Teddy Nanes. Each apartment features its own terrace with greenery-filled, steel planters that run the length of the building. Floor-to-ceiling glazing brings natural light into the living spaces.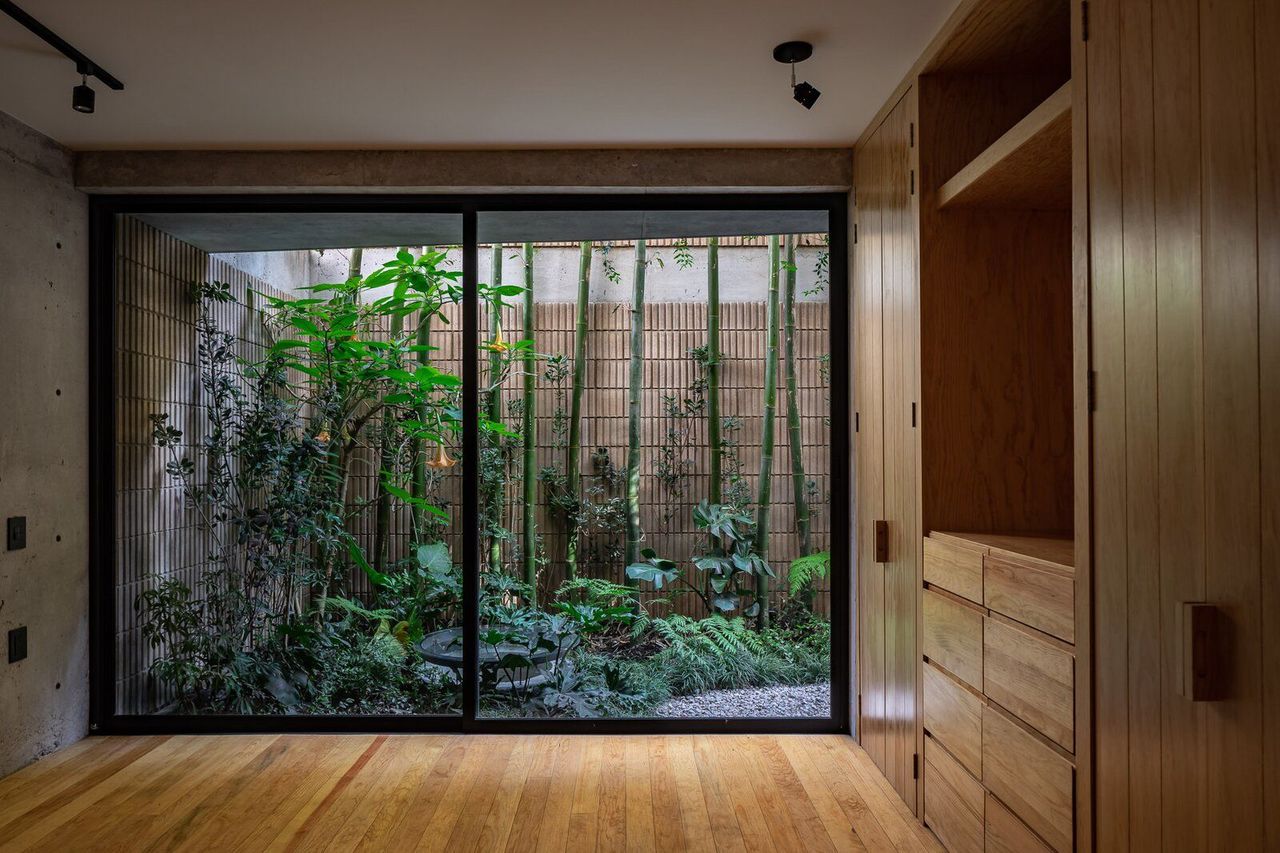 To the rear of the structure, a wall of bamboo sweeps across the width of the open-air garden. The roof gardens, which are now buzzing hubs of biodiversity, were a fundamental part of the building's design as well. "We consider the habitat of other creatures as inherent and fundamental in our dense and complex cities," Nanes explains.