Whether you're a car enthusiast or simply adore converted structures with industrial vibes, this reimagined residence in Lyon, France, may be of interest. Tucked away in the city's bustling seventh arrondissement-close to the central Parc Sergent Blandan-the former garage was renovated in 2017 and now features roughly 2,163 square feet of dreamy interior space.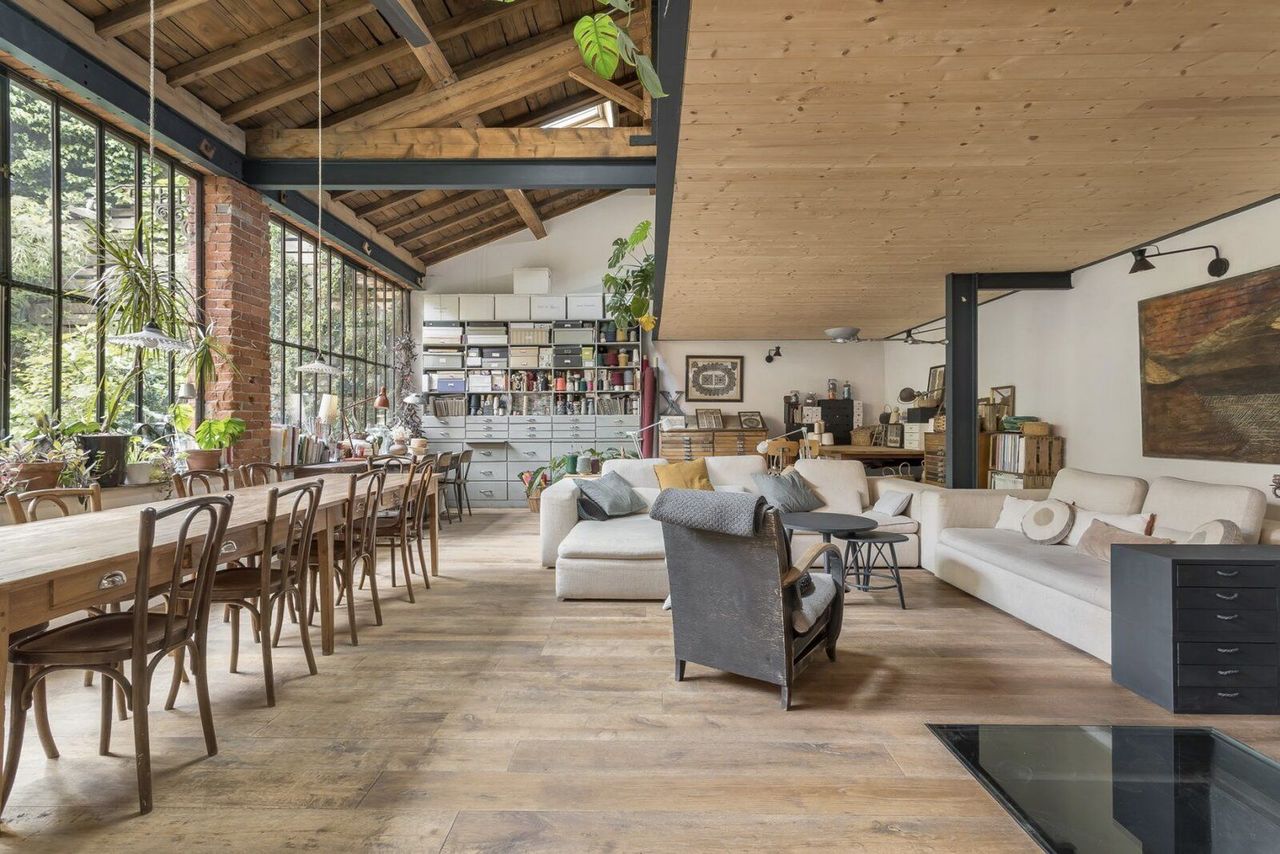 The 2,163-square-foot loft presents a spacious, open-plan layout. The primary living areas are located on the ground floor beneath towering ceilings with exposed wooden beams.

Upon entry, expansive steel-framed windows and exposed rafters emphasize the structure's original charm. A cozy mezzanine level can be accessed via a black-metal spiral staircase in the open-plan living area.




Extensive glazing punctuates the rear brick wall, which allows an abundance of natural light to be swept inside. To the right of the open dining area is a sun-kissed workspace with ample storage.

The primary suite includes a fully revamped bathroom with a freestanding soaking tub. At the top of another spiral staircase, the loft's upper level hosts three additional bedrooms-one of which offers direct access to the roof terrace.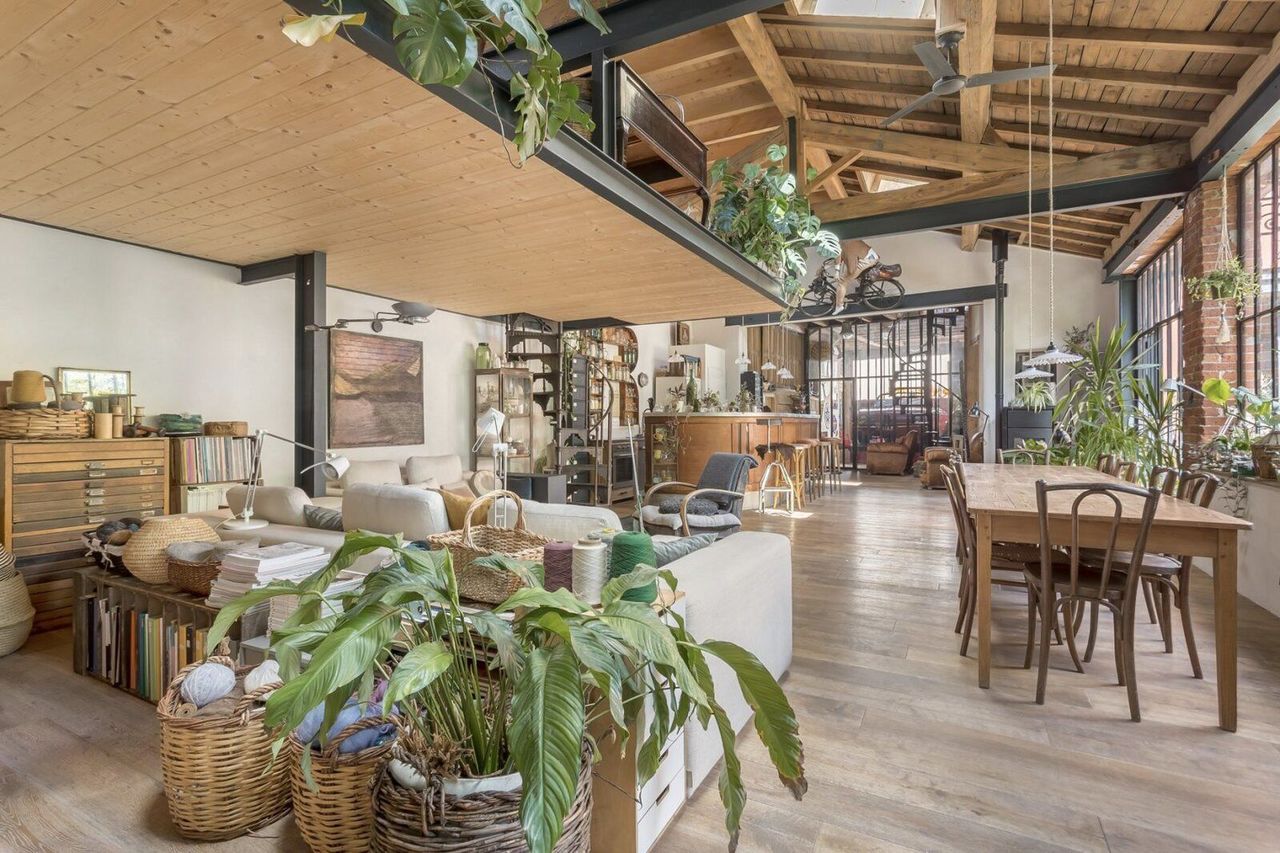 The view from the corner desk area showcases the mezzanine level above the primary living area, as well as the mechanic's workshop on the far side of the room.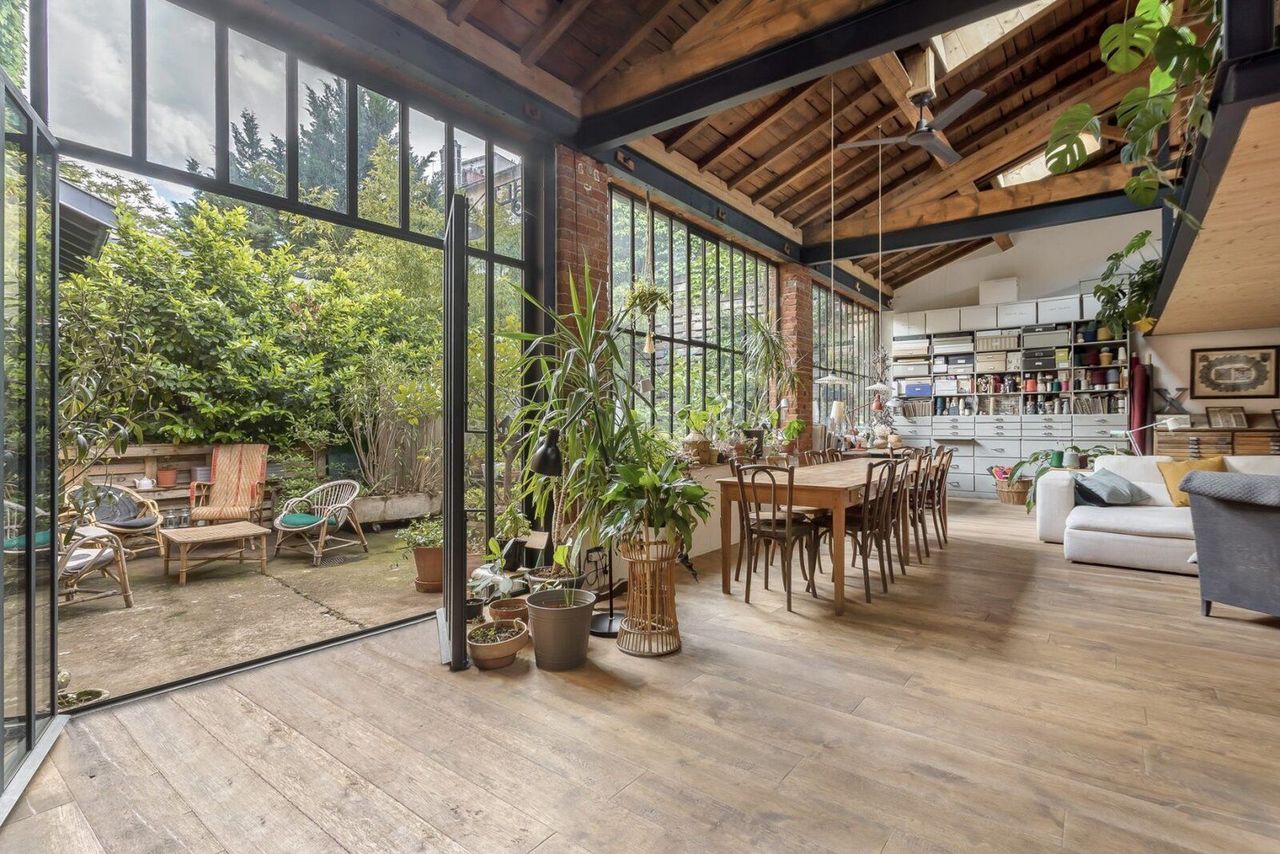 Folding glass doors create an indoor/outdoor connection between the ground-floor living space and the lush courtyard garden. Skylights along the pitched roof invite additional sunshine inside.

The renovated four-bedroom, two-bathroom home retains a strong connection to the building's past-it even offers a fully equipped mechanic's workshop complete with a raised car platform. Refurbished cabinetry from the original garage is also used in the kitchen, which features a repurposed bistro bar near the entry to the outdoor courtyard.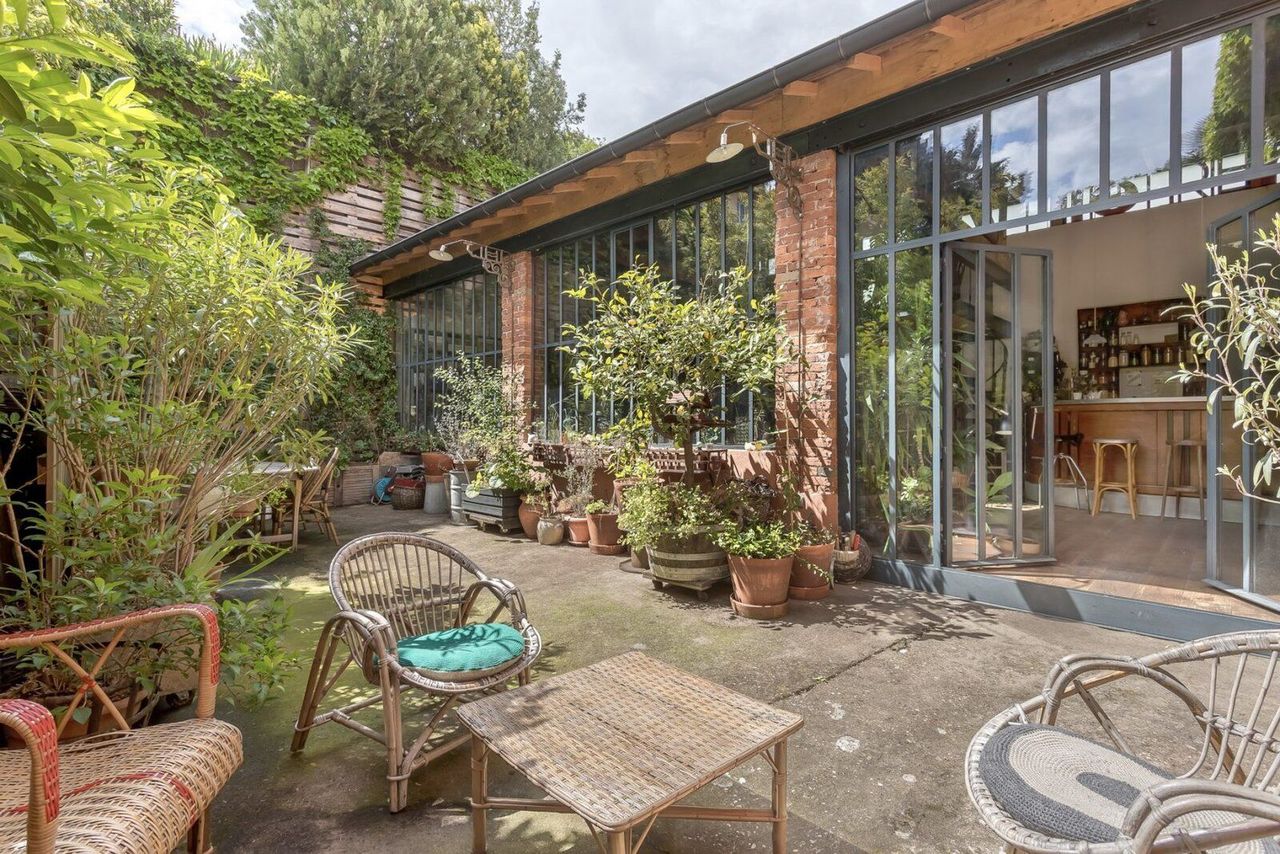 Surrounded by mature vegetation, the courtyard presents a serene city escape.

"The high-quality renovation, brightness, and volumes are the strengths of this unique property," notes the listing agent. Other notable features include a large cellar, garden, and rooftop terrace. Scroll ahead to see more of the converted residence.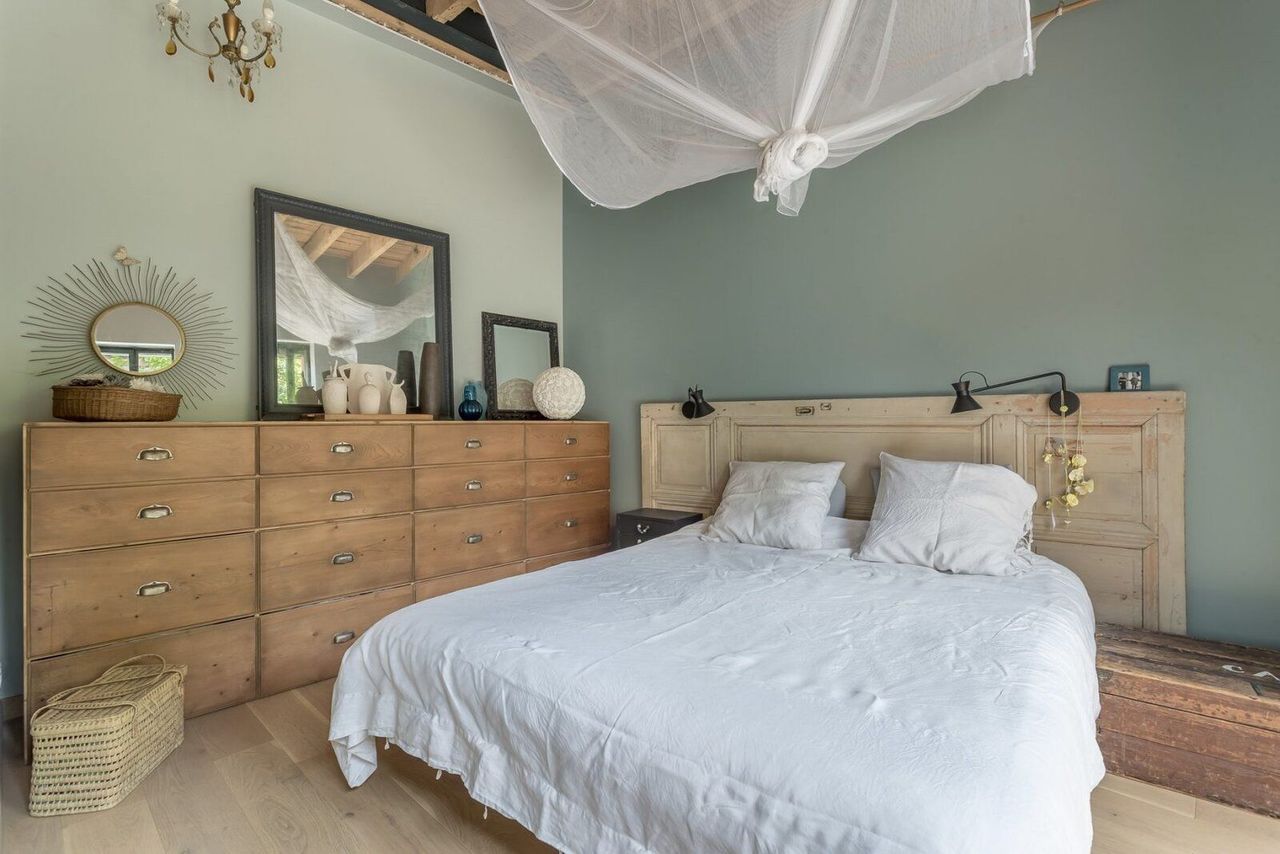 In the primary bedroom, a refurbished door from the original garage now serves as a headboard.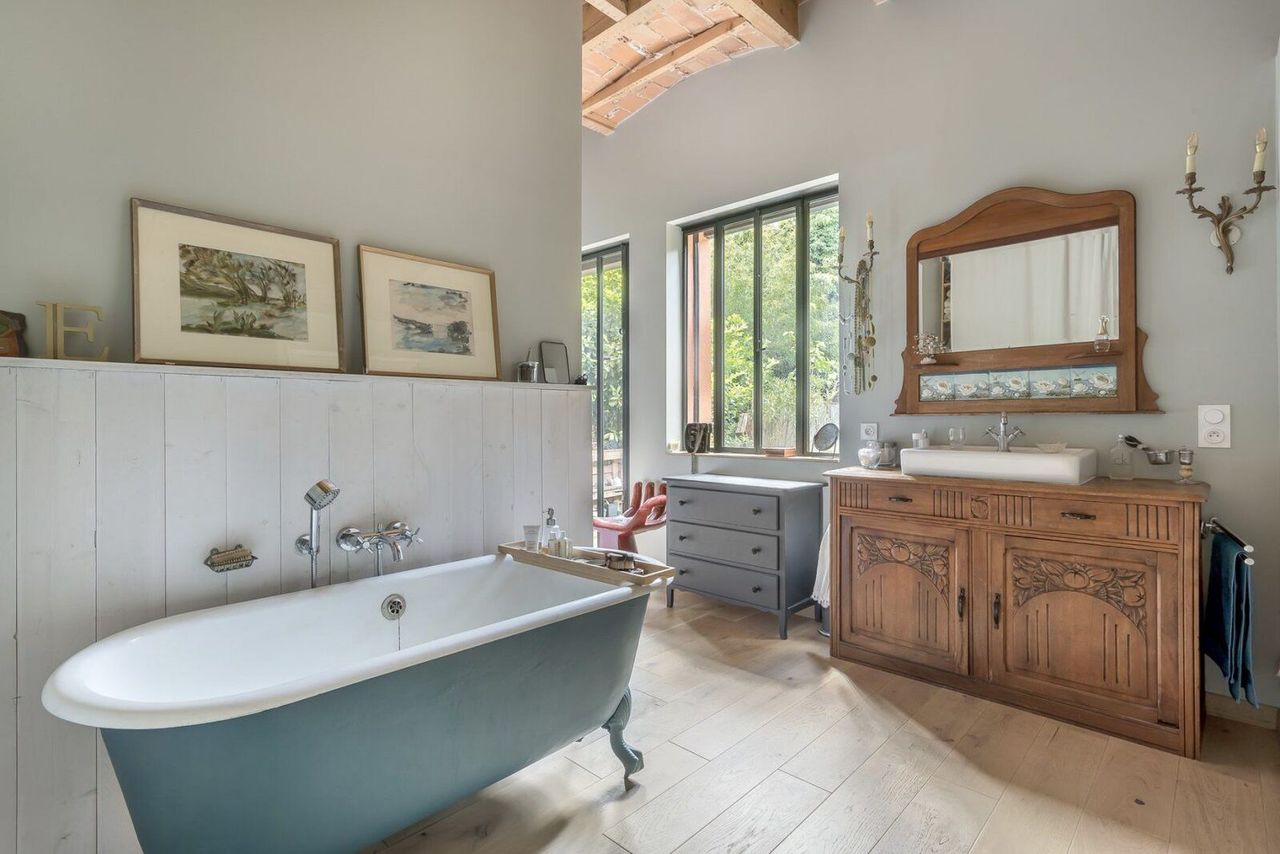 One of the bathrooms features antique furniture, brick ceilings, and walls lined with wainscoting.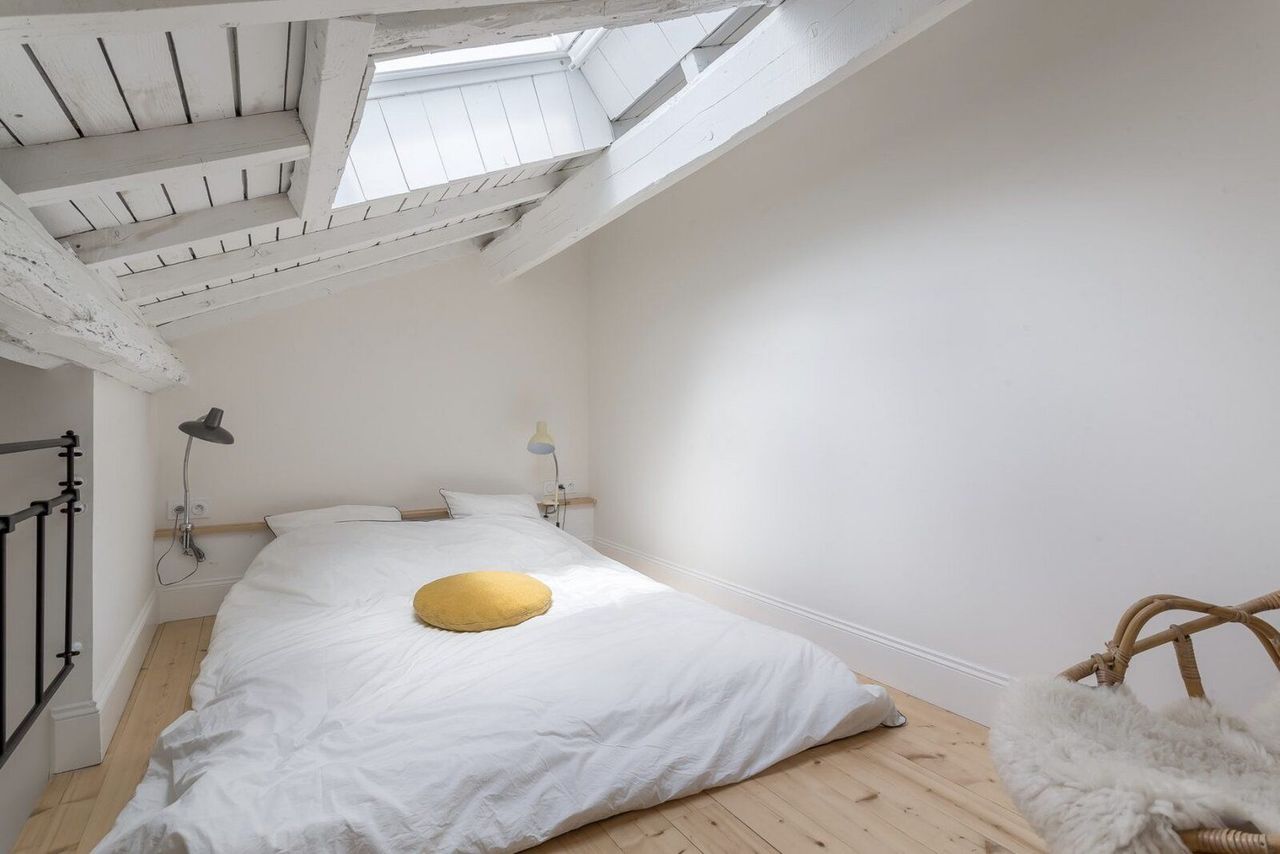 The upstairs bedrooms are illuminated by wide skylights.




The rooftop terrace offers an ideal location for al fresco dining.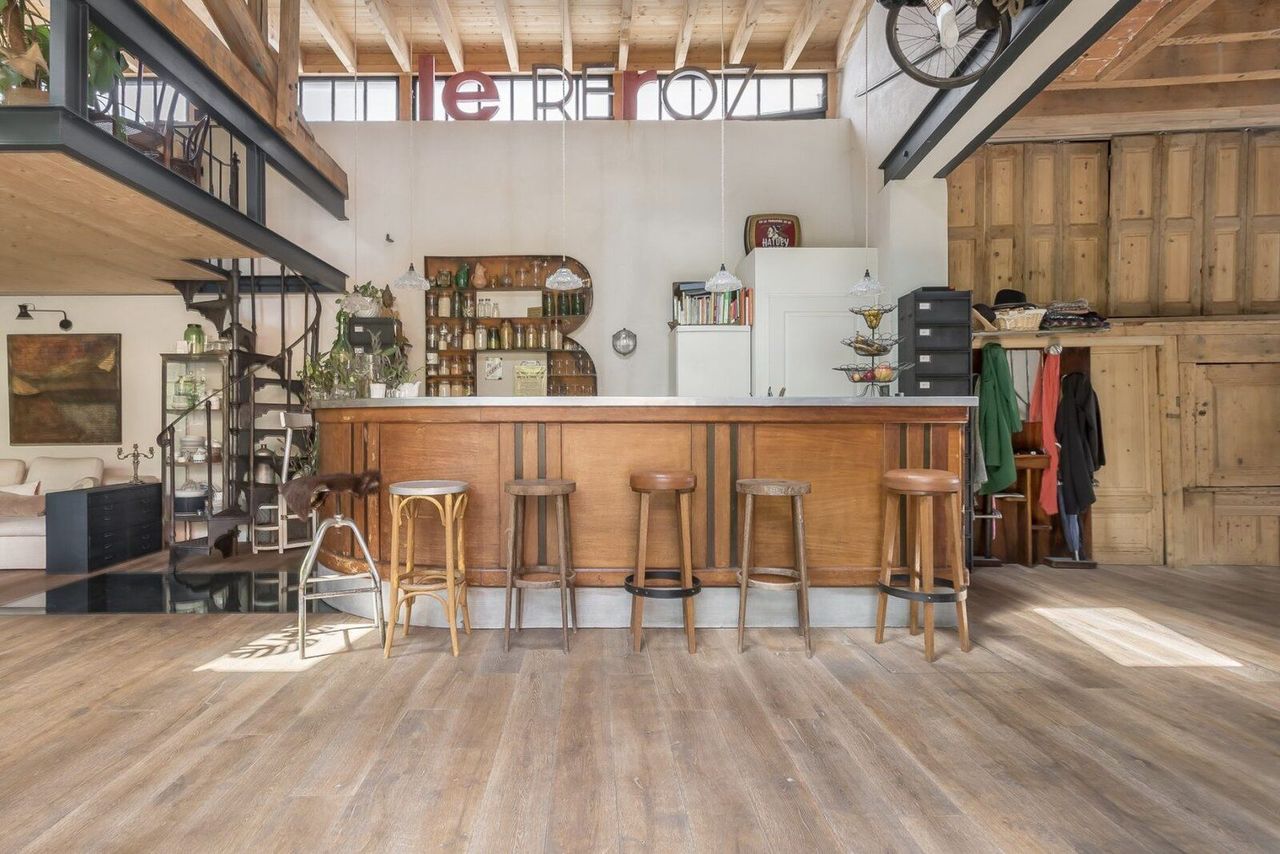 The open kitchen sits in between the main living room and mechanic's garage. Above the bar, clerestory windows stretch into the mezzanine level.




A steel-and-glass door connects the mechanic's garage with the ground-level living areas. Quirky vintage signs dress the walls, further merging the old and new elements.