We're looking at a wonderful creation of architecture studio Olson Kundig who worked on this project back in 2018. It's a gorgeous private residence located in West Hollywood, US. The site is absolutely spectacular, offering splendid views of Los Angeles with its beautiful skyline, of the mountains and of the ocean. These views stood at the core of the design for this house.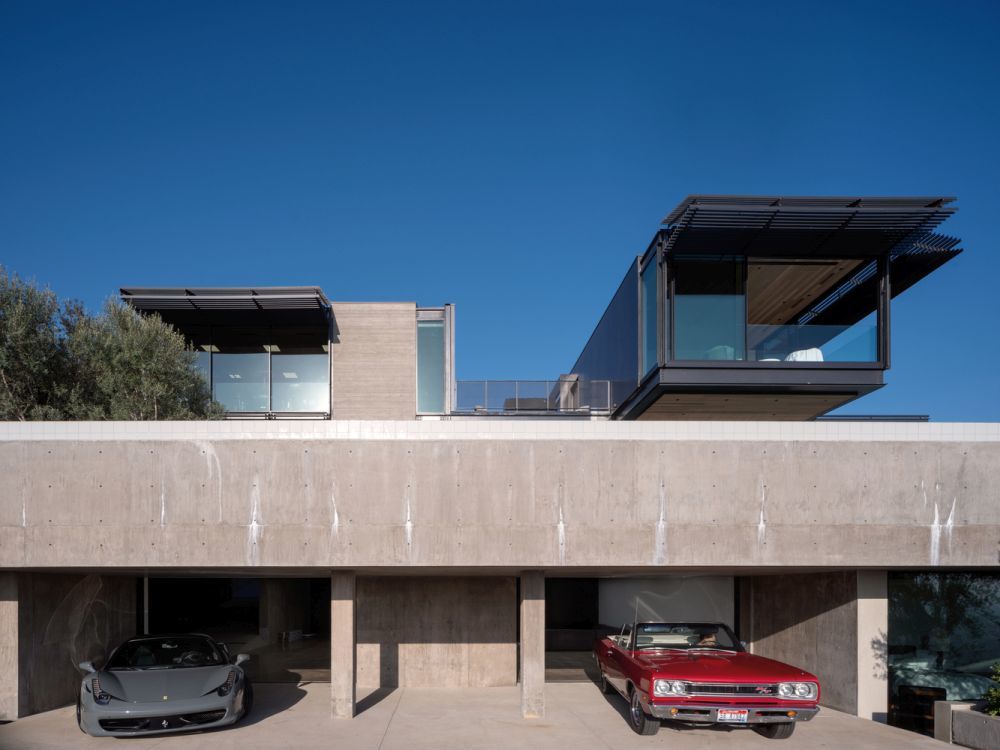 The building is three levels tall and is defined a clean, simple and modern overall aesthetic. Concrete, glass and metal were used extensively throughout the house and give it a modern-industrial aesthetic but the architects made sure to make everything look refined and elegant.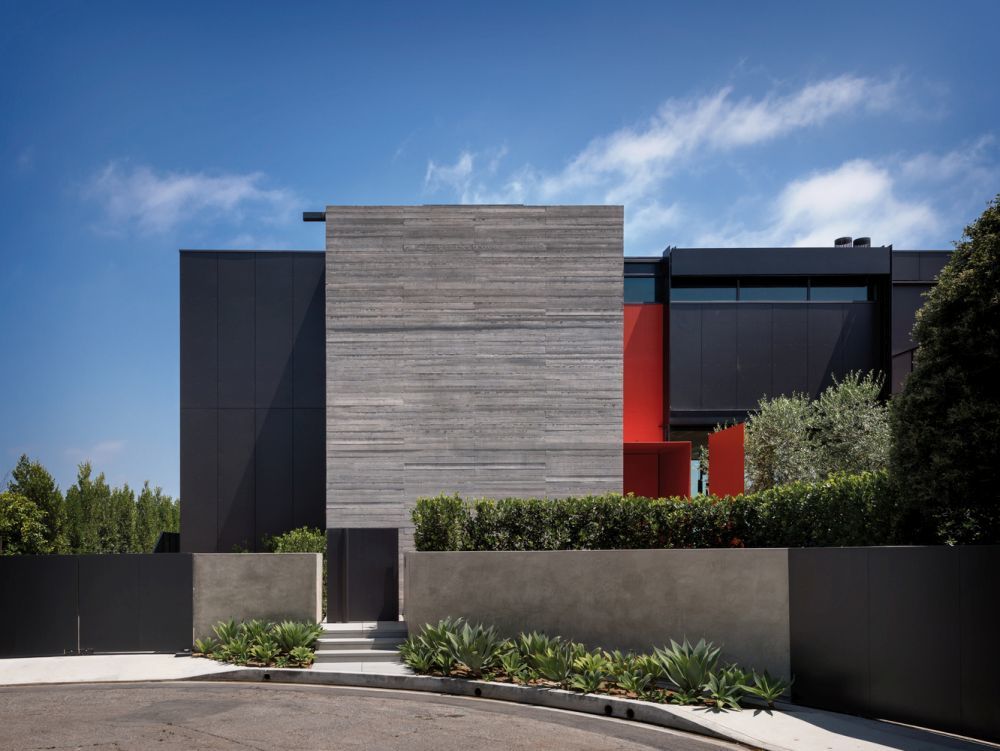 They also focused a lot on the connection between the house and its immediate and distant surroundings. One of the main objectives was to offer panoramic views from all parts of the house and all levels. Another one was to seamlessly extend the indoor spaces onto a series of large terraces and other outdoor areas and to blur the boundaries between the interior and the outside.