Now up for grabs in Lisbon, Portugal, is a striking dwelling nestled in the coveted Príncipe Real neighborhood. Measuring over 2,600 square feet, the historic home was recently reimagined as an urban oasis by award-winning firm Aires Mateus.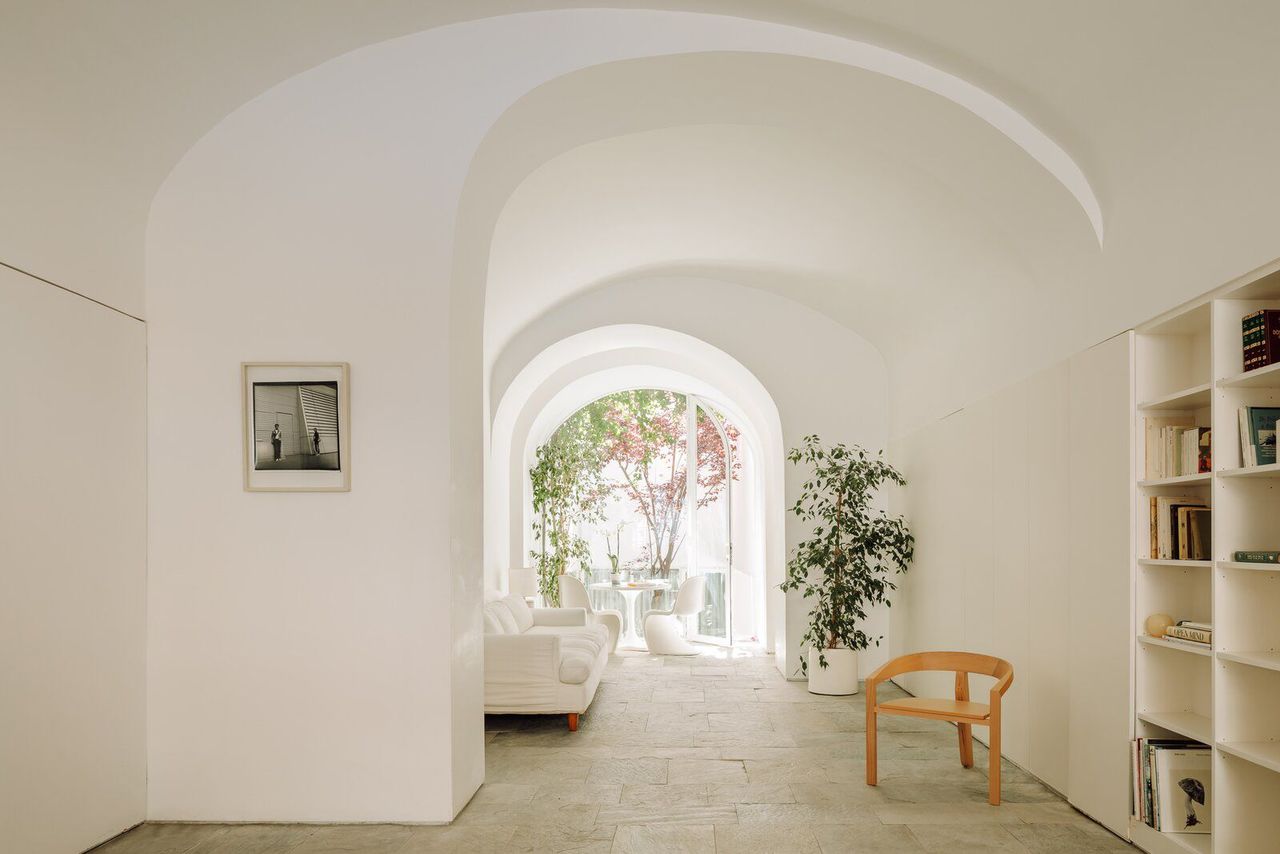 Known as the Patio House, the home features a private courtyard which can be seen immediately upon entry. Custom cabinetry spans the wall, including an open, built-in shelving unit.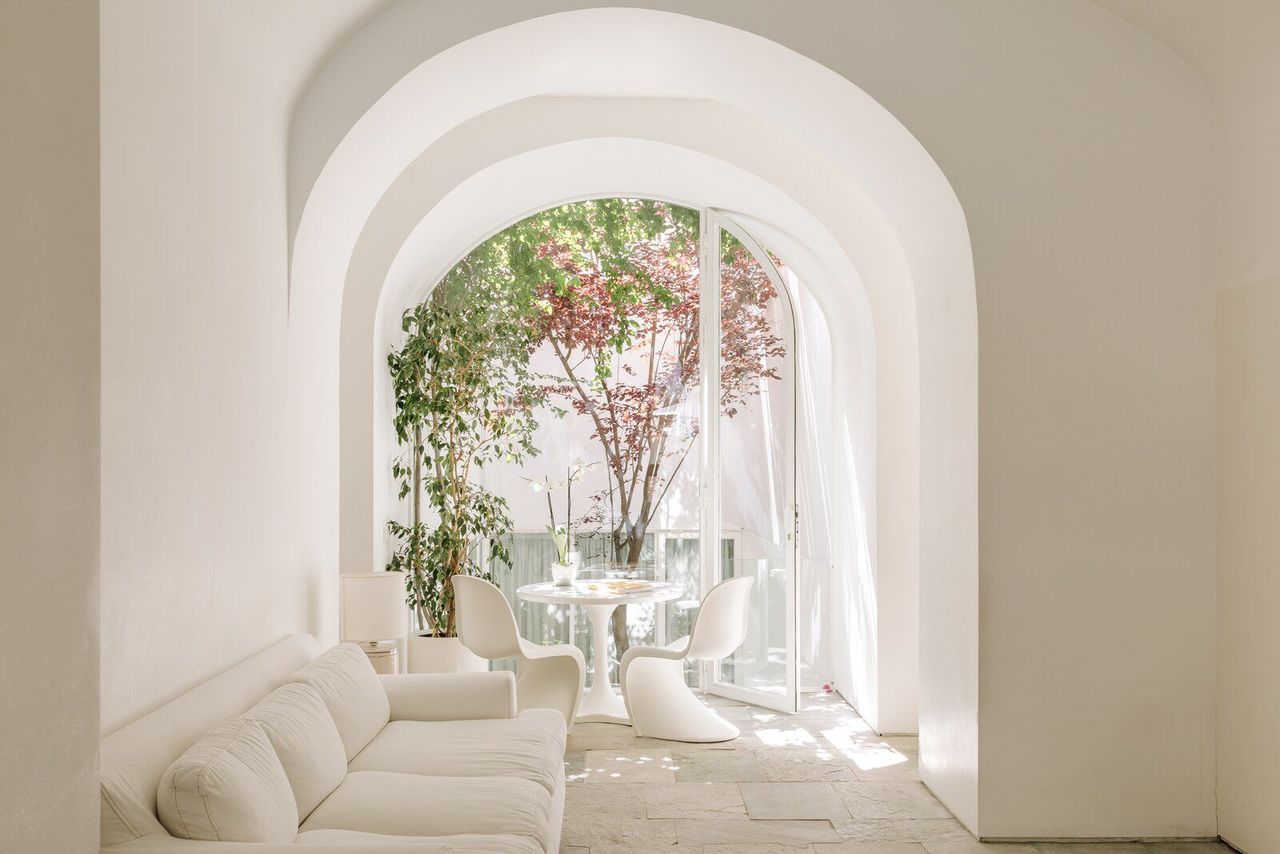 Broad archways add a splash of drama to the chic, minimalist interiors.

Príncipe Real is anchored by a lush park-and the same is true of this three-bedroom property, which rests on the ground floor of an old building hidden amidst cobblestone streets and narrow alleys. The heart of the home is an internal courtyard that fills the minimalist interiors with daylight.ff

"The interior patio brings warm light to all divisions of the house, while the tall trees bring another natural element inside," says listing agent Mariana Gama.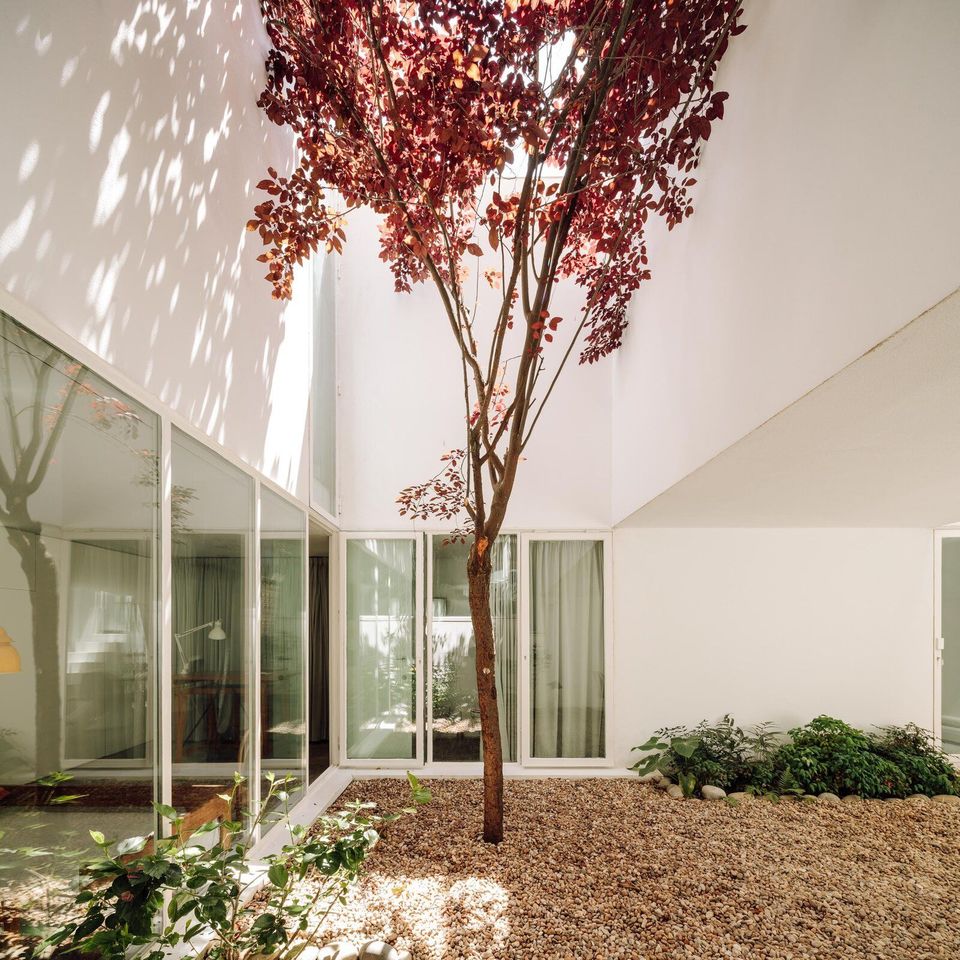 In the courtyard, tall trees stretch toward the sun.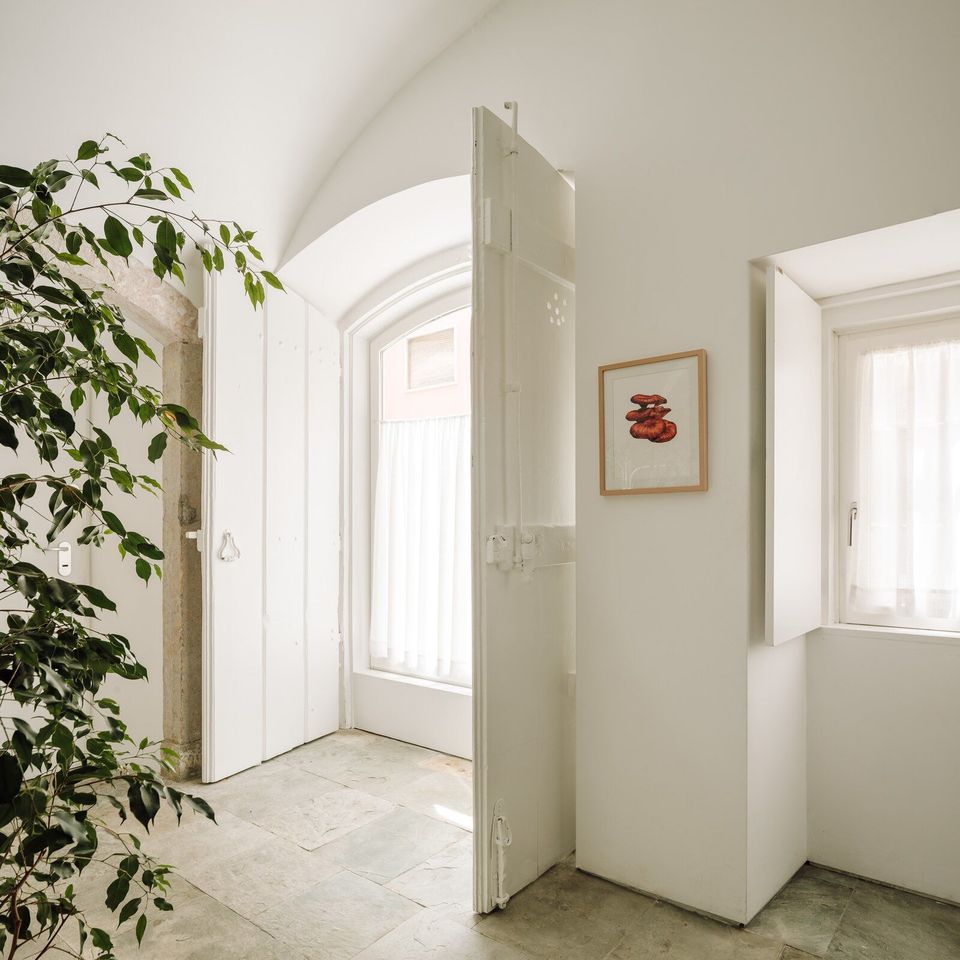 The home's sculptural aesthetic combines clean, smooth lines with old and new details.

An open floor plan connects the primary gathering spaces, which feature original archways and textured stone floors. Modern updates, including sliding glass doors and large, rounded windows, cater to easy indoor/outdoor living.

While the main gathering spaces are sited on the ground level, the second floor houses the home's three bedrooms, along with a well-lit office. Planks of light oak line the hallway, contrasting with the white walls and ceilings. The sunlit primary bathroom features a large skylight above the shower.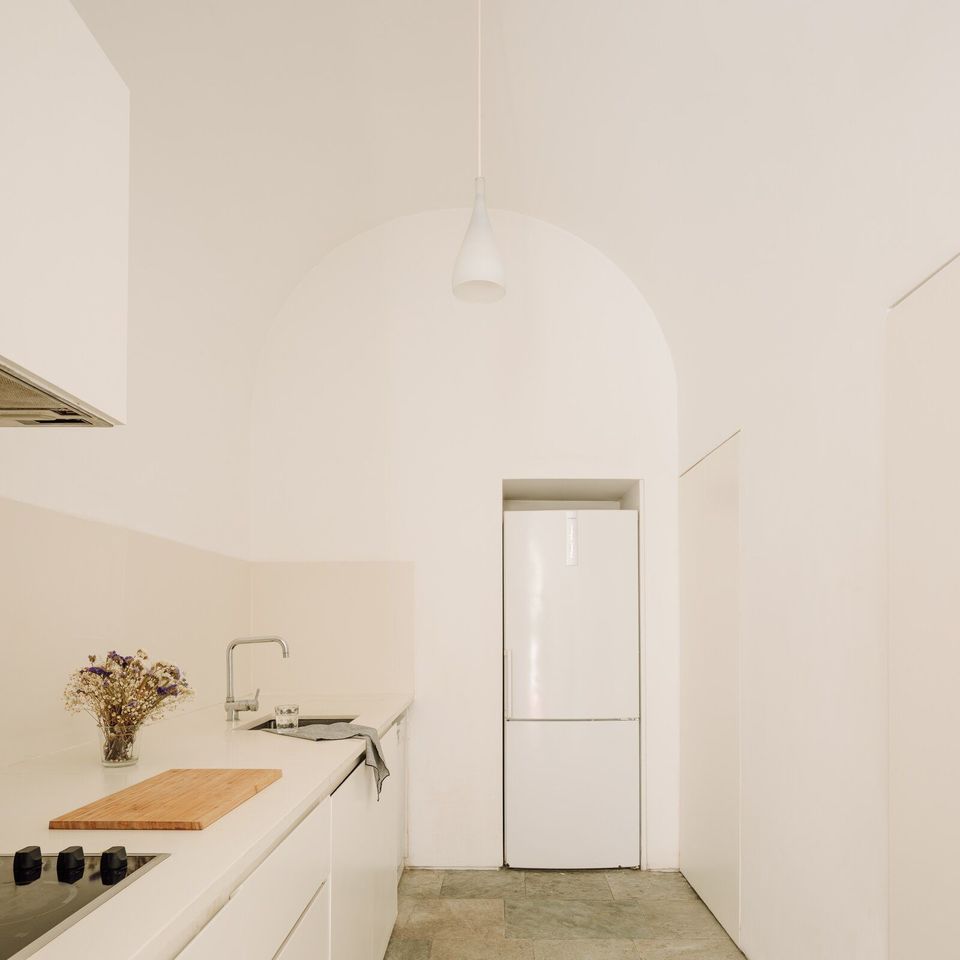 The compact kitchen has soaring ceilings and all-new appliances.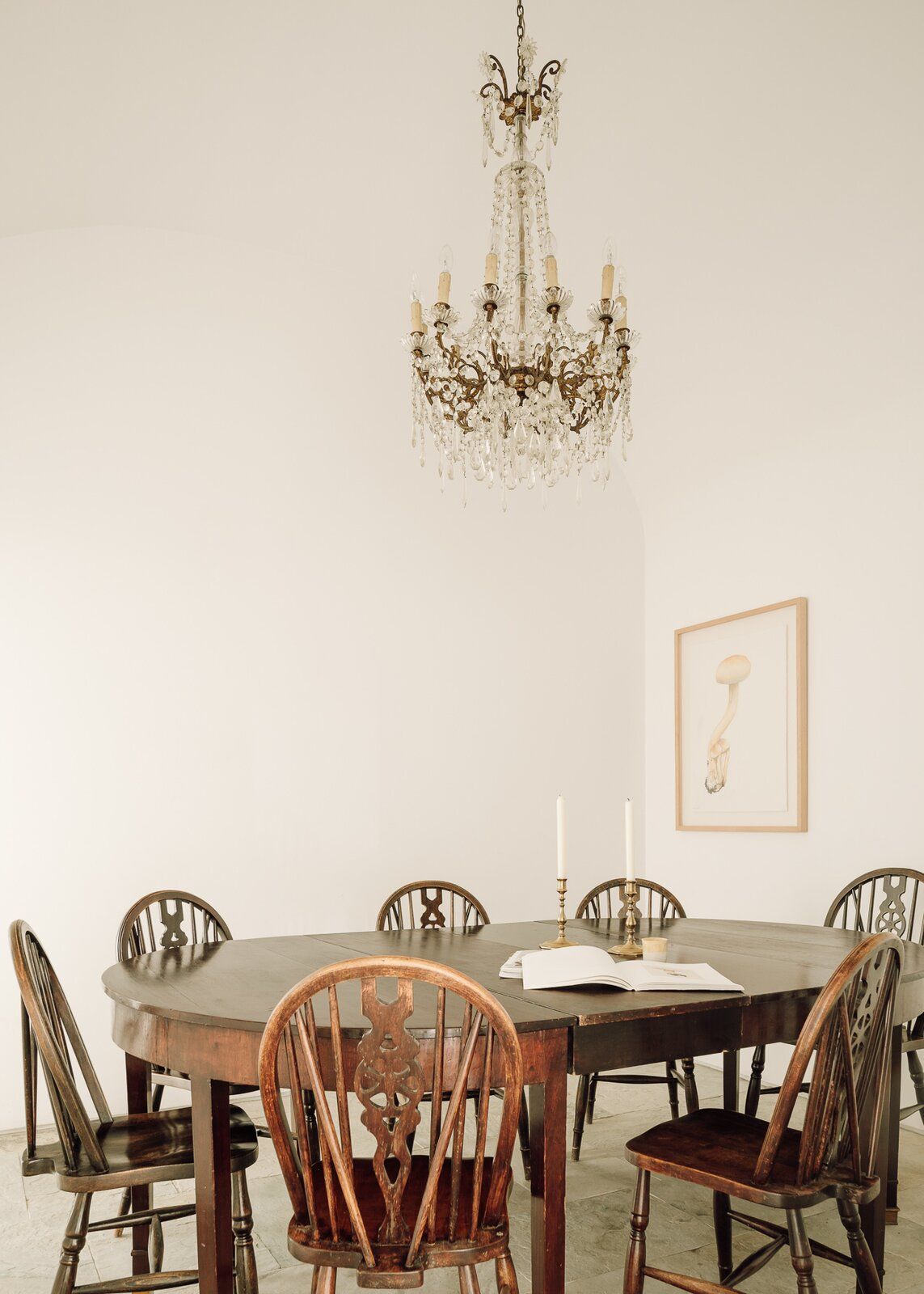 An antique chandelier hangs above the dining area, located steps from the kitchen.

The serene home offers convenient access to some of the city's most popular cafes, restaurants, and cultural hubs. "Charming during the day and bohemian at night, Príncipe Real is the perfect destination for those seeking upscale spots and tranquil refuge," adds Gama. "Its narrow streets feature 19th-century pastel-hued mansions and all kinds of hidden gems." Scroll ahead to see more of the home, which is currently available for €1,580,000.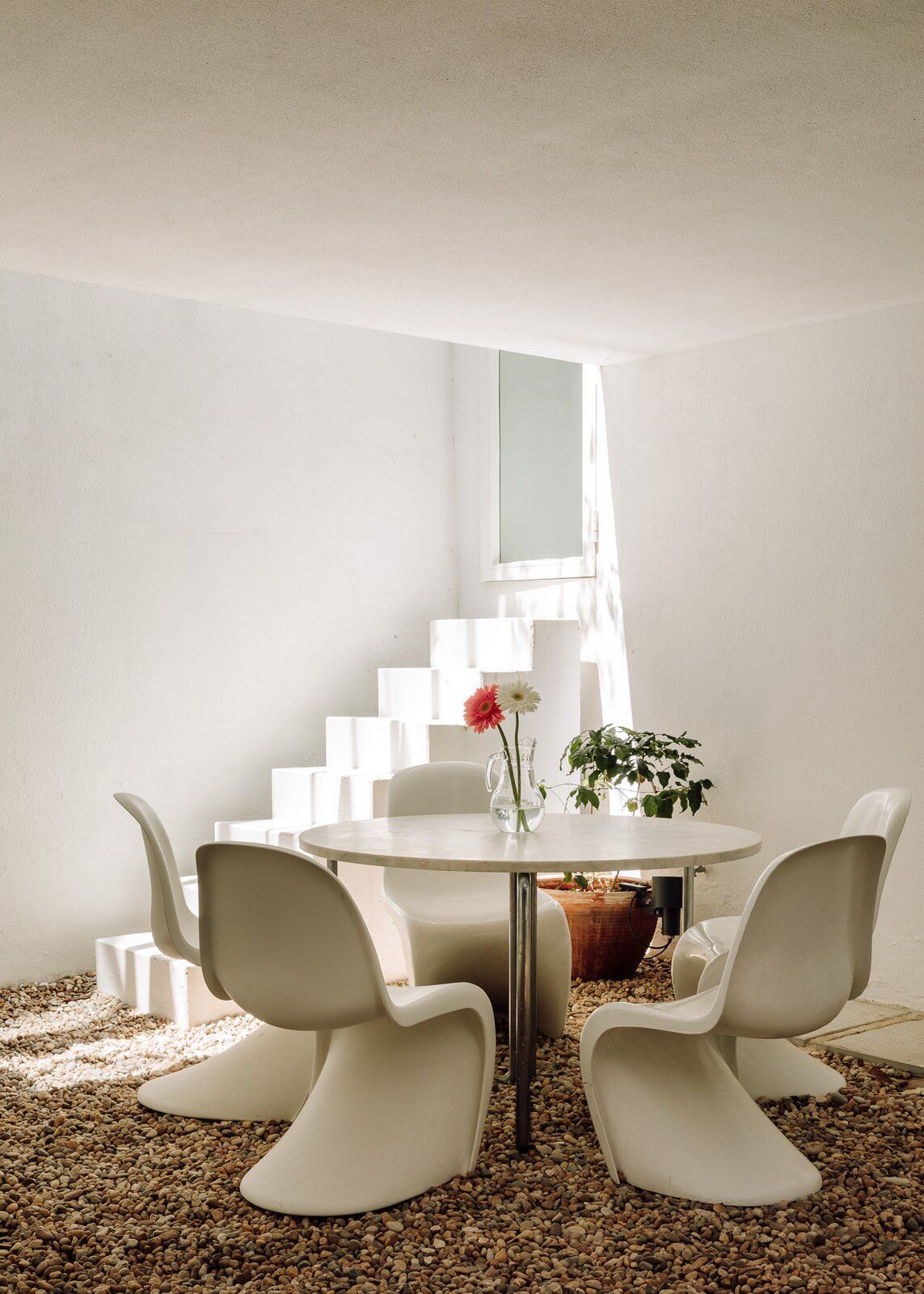 A less formal dining area awaits in the courtyard.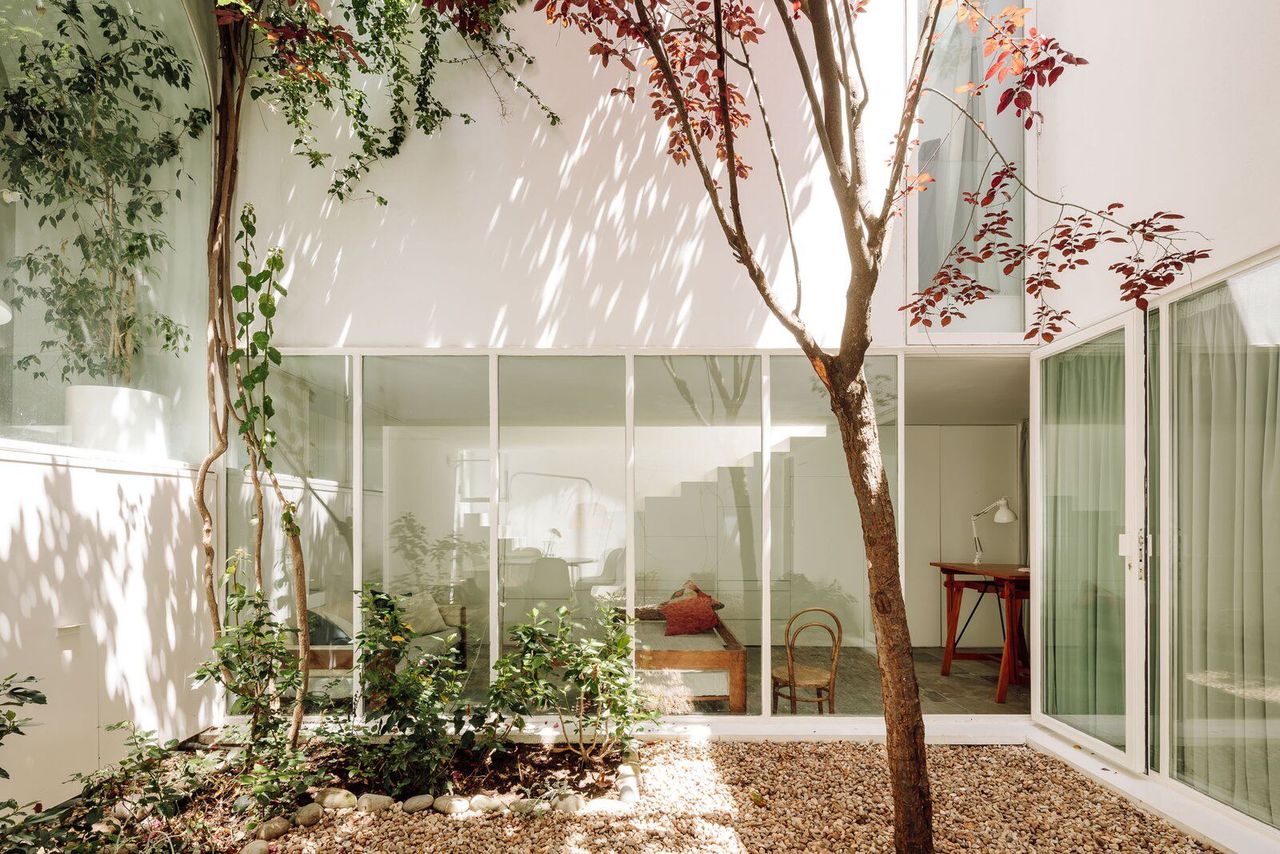 The courtyard also features a thriving garden which can be enjoyed from the living room.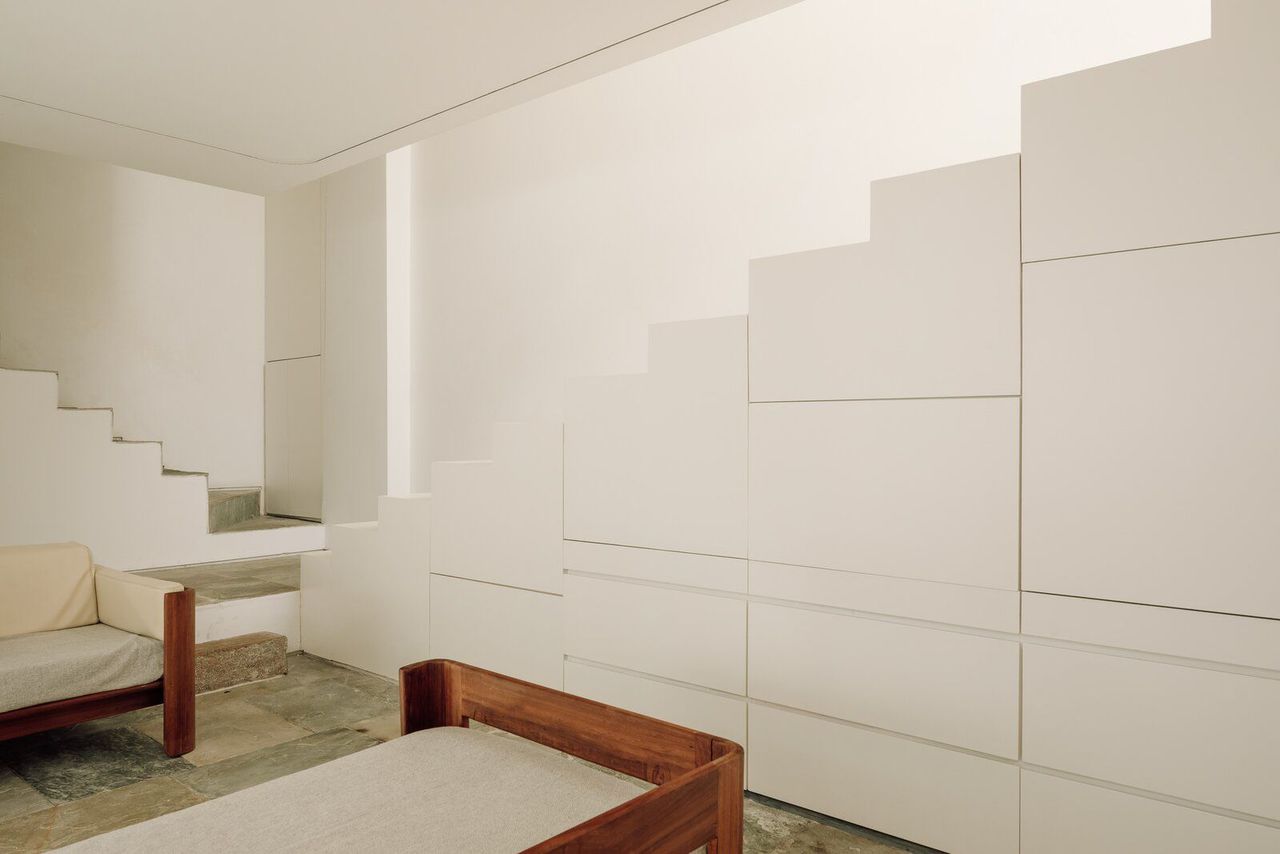 Bespoke cabinetry in the main staircase offers an abundance of storage space.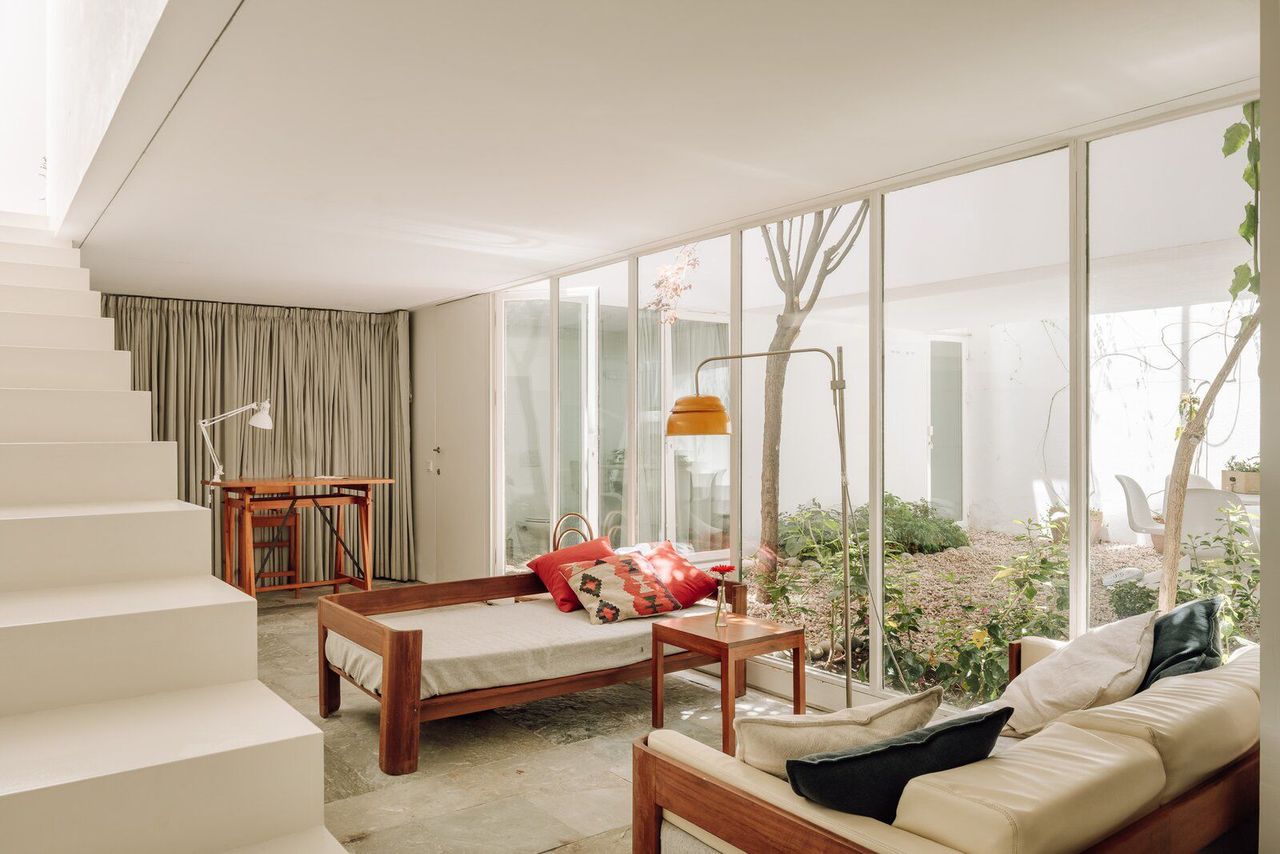 Floor-to-ceiling windows span the living room, which features a cozy desk area.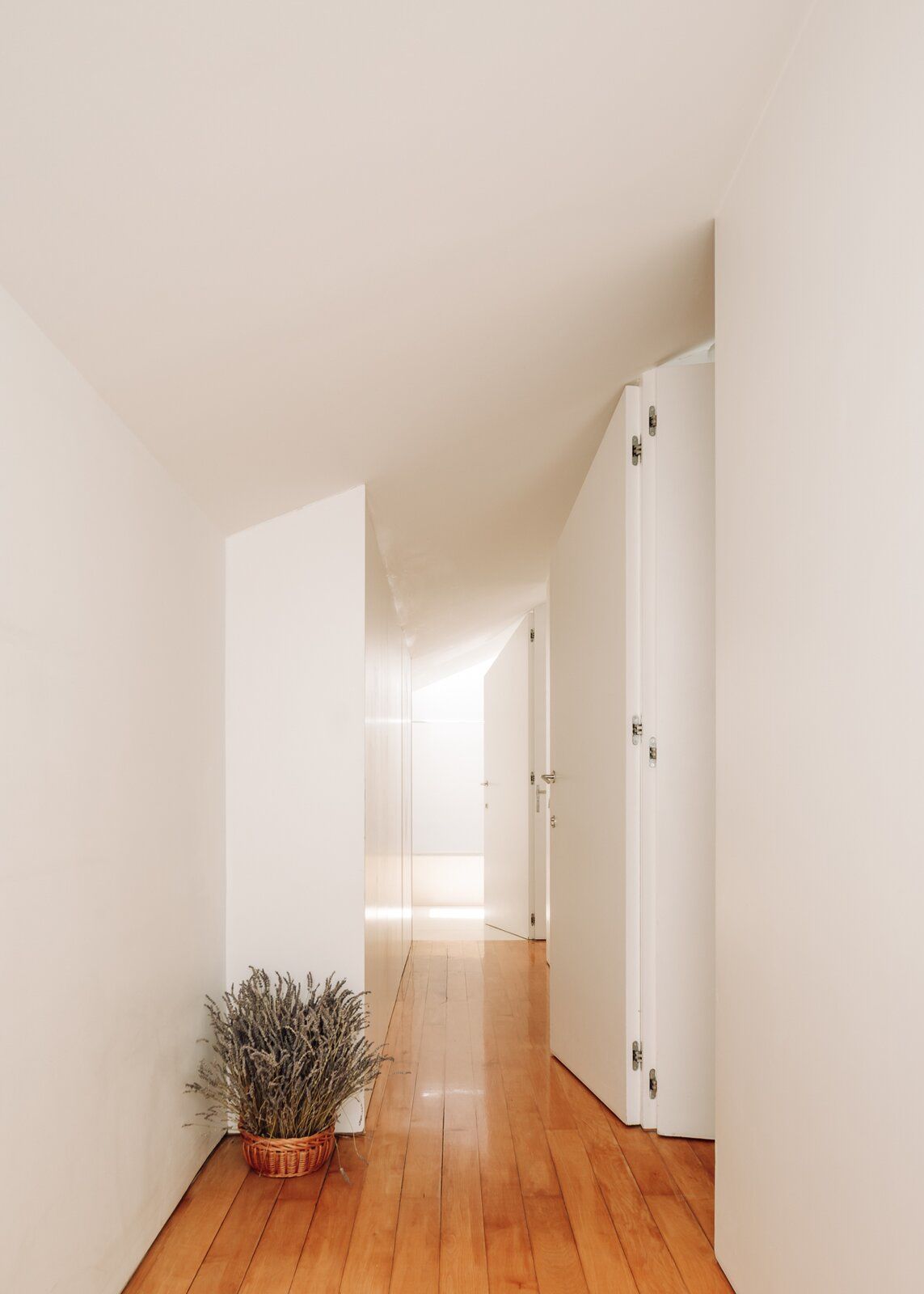 The all-white color palette continues on the upper level and into the three bedrooms.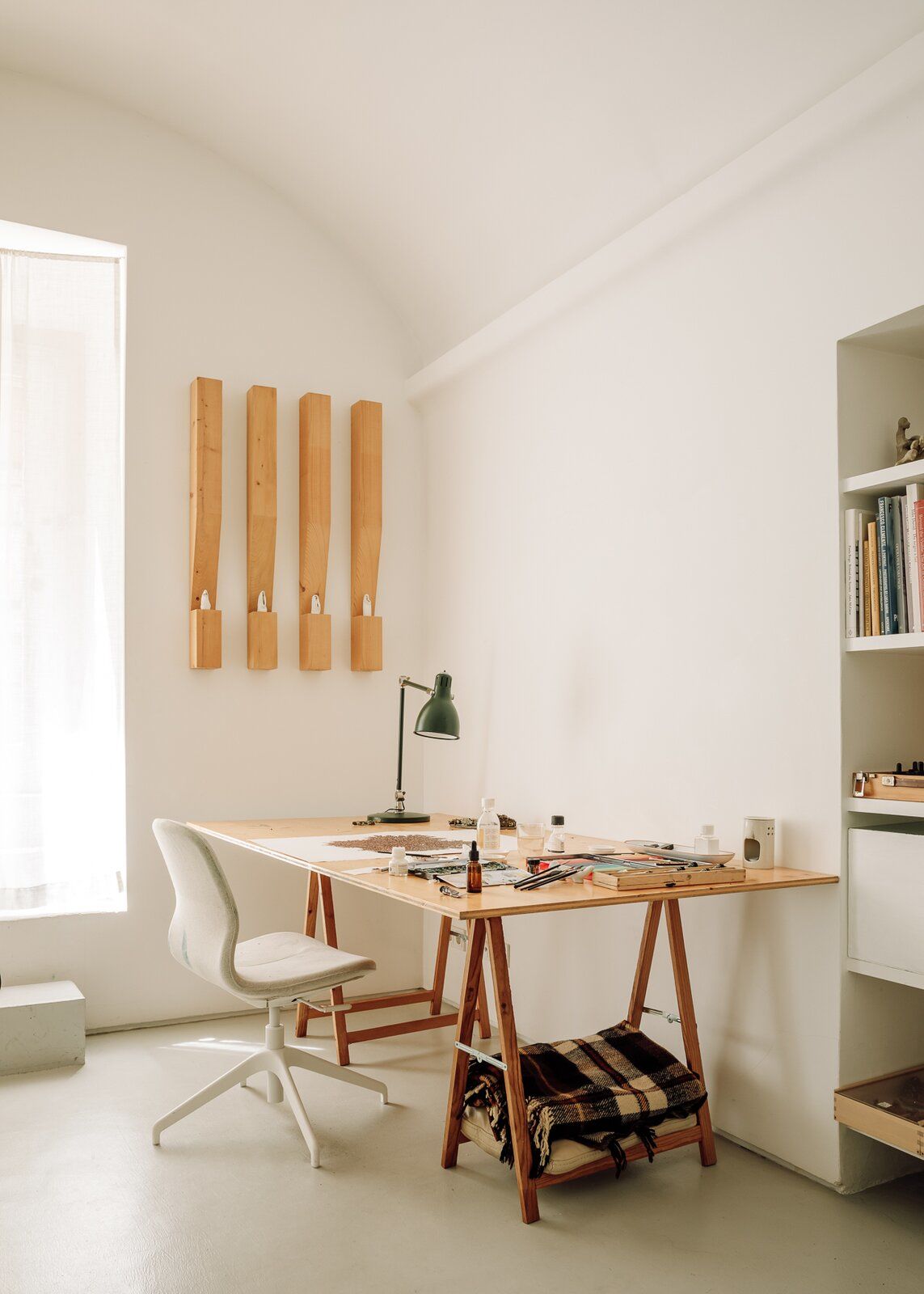 The well-lit home office can easily be converted into a gym, yoga studio, or bedroom if desired.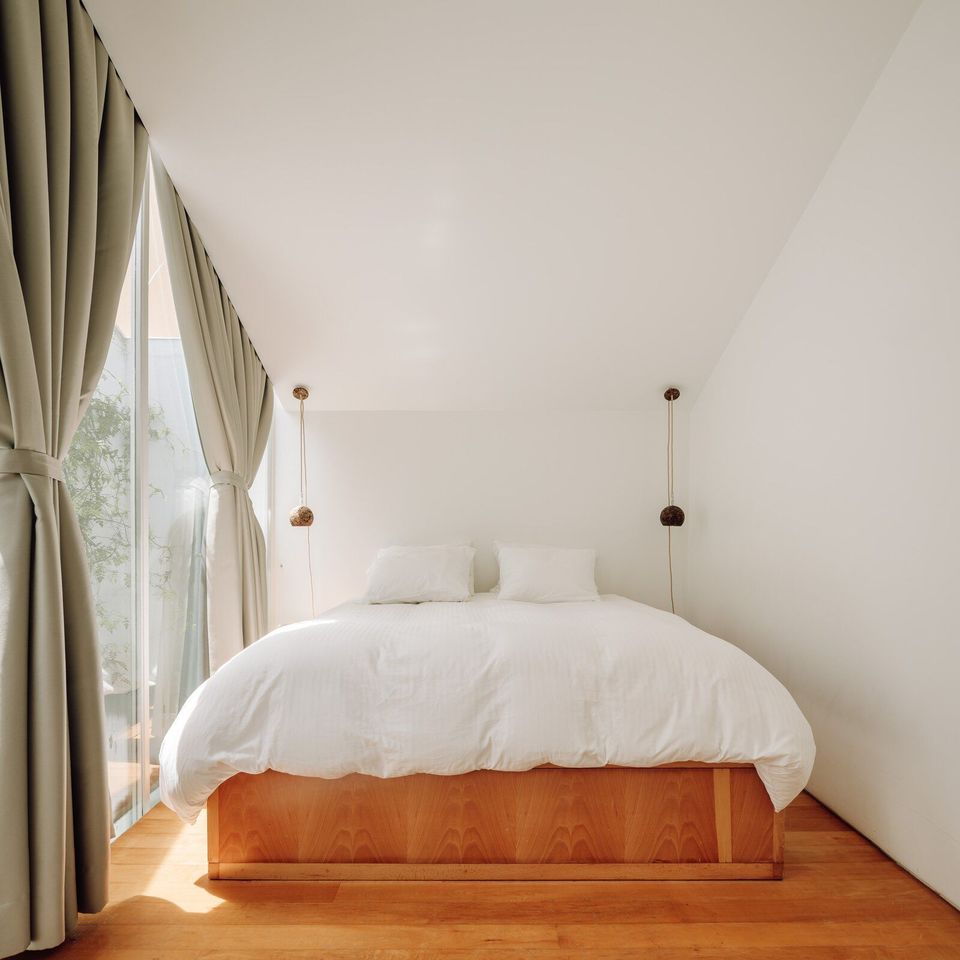 Fitted with expansive windows framing the courtyard, the primary bedroom is a quiet refuge for rest and relaxation.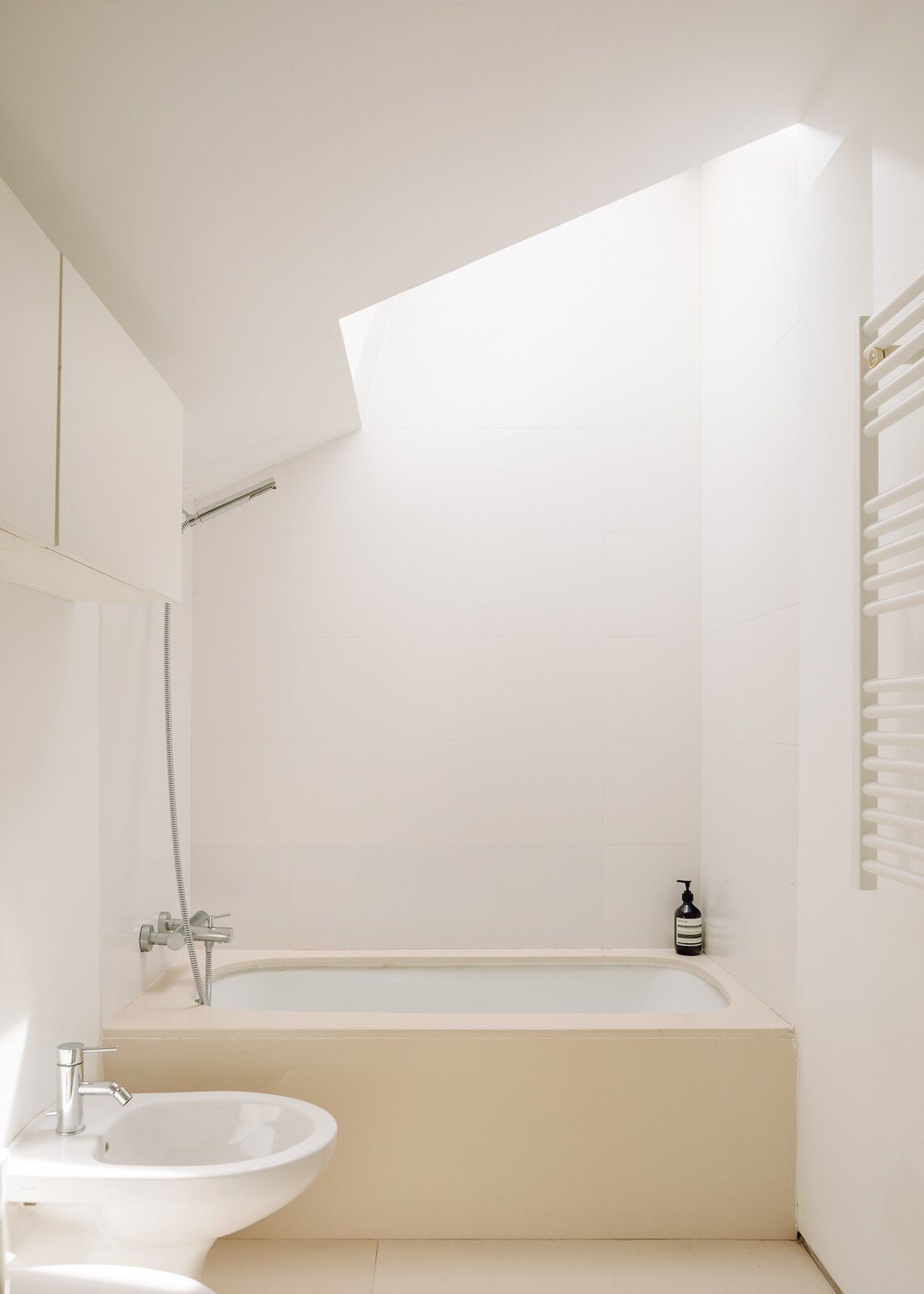 An oversized soaking tub awaits in the main bathroom, along with a towel-warming rack.