On the outside, Almington Street House is a terraced Victorian-a fairly standard brownstone nestled in Finsbury Park, London. You might not know that inside, it's bursting with an ultra-fun palette in a fresh, airy layout. Striking a balance, Amos Goldreich Architecture melds minimalist sensibility with prismatic hues for a space that stands as a design gem, but doesn't take itself too seriously.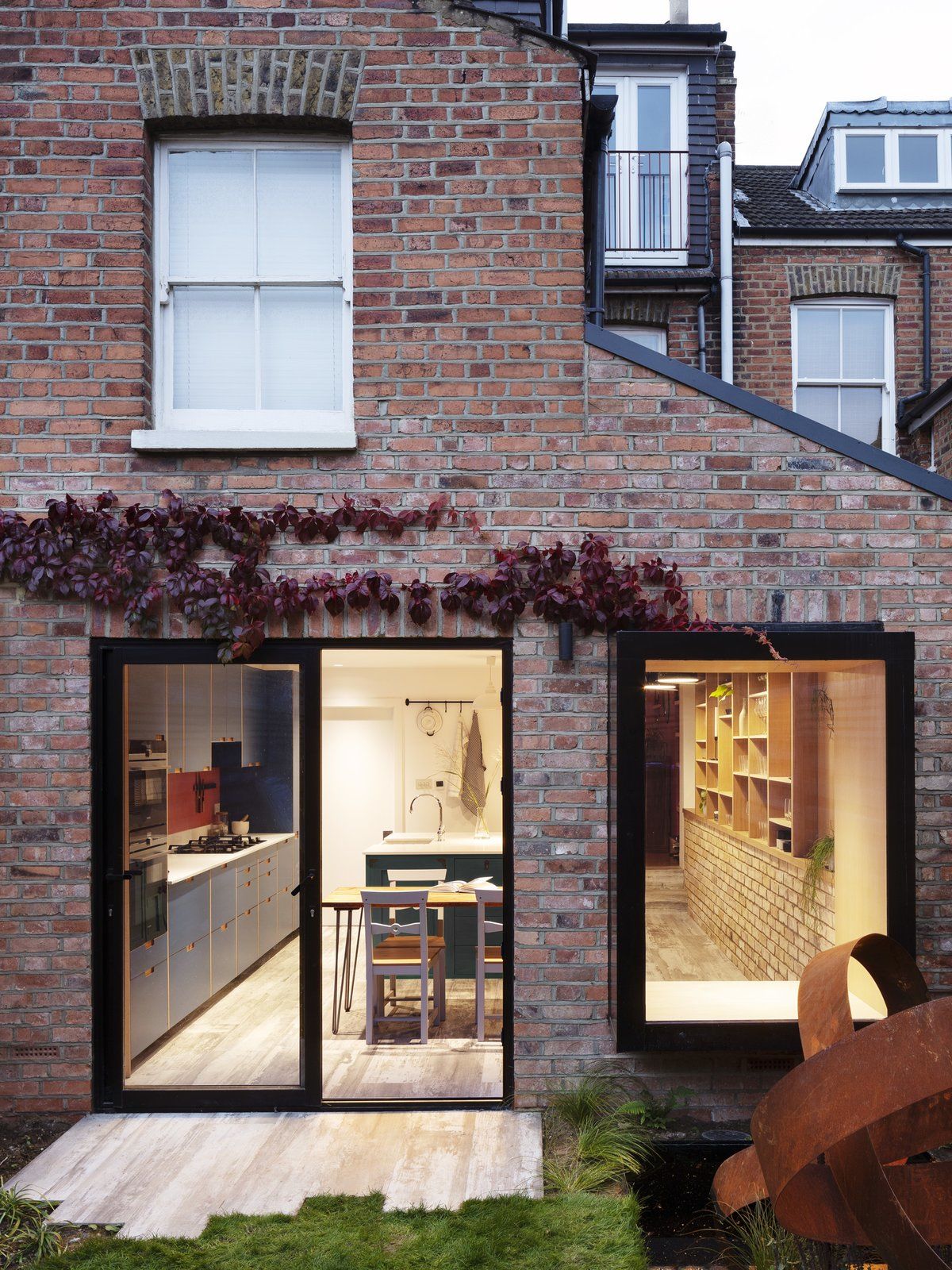 A view of the new space in London stock brick from the backyard.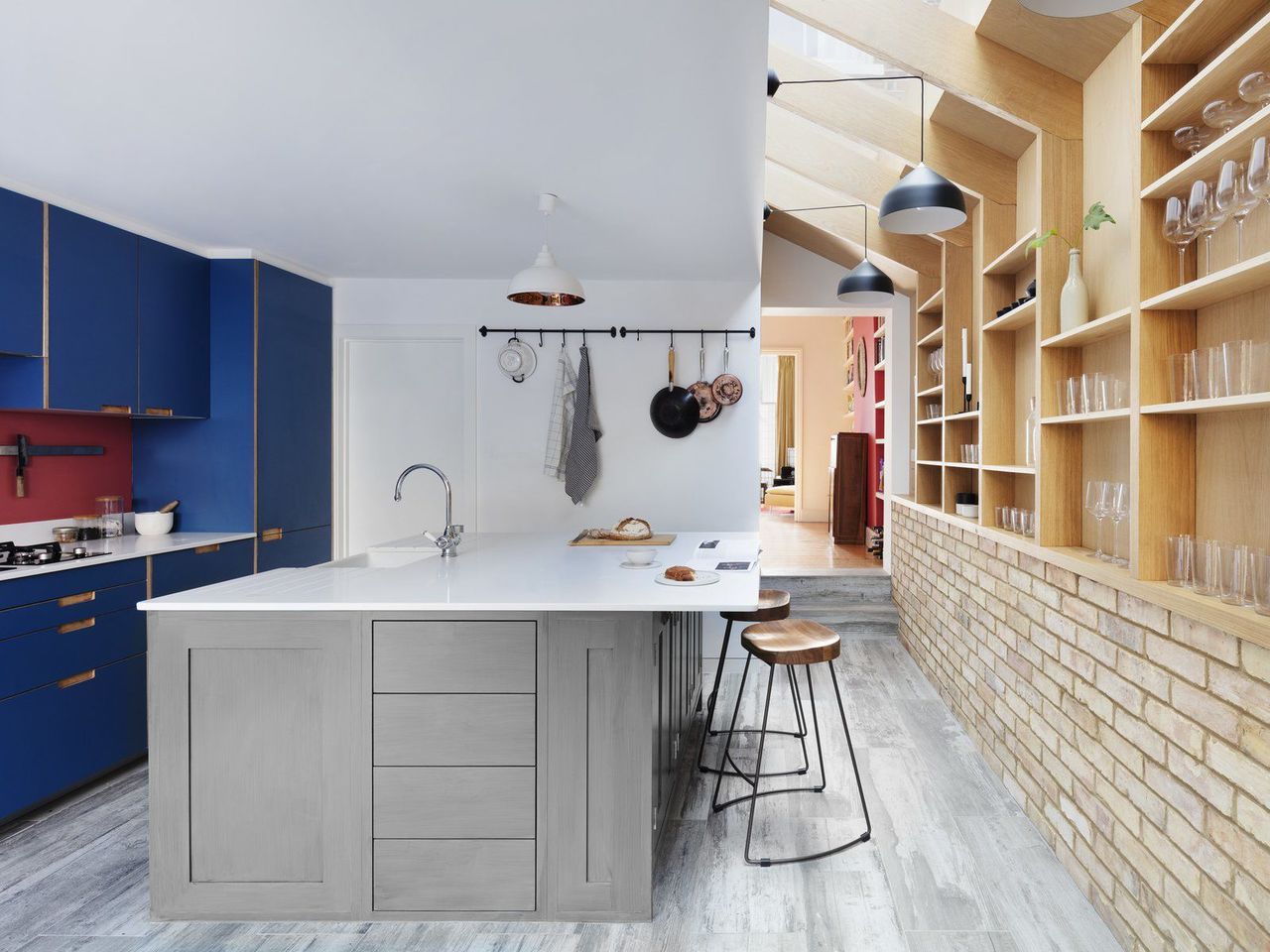 The center island serves as a breakfast nook, sink space, and storage, and marks a transition from bold, blue cabinets into open shelving.

Revamping the residence for a couple with a newborn, the team reconfigured the ground floor, adding a side extension-in matching London stock brick-to enlarge the kitchen and make more space with efficient storage solutions. Flooding the space with natural light, large skylights in the roof also connect the front living room and backyard. Adding to the airy aesthetic is a large, frameless glass window looking out to the garden that doubles as a seat.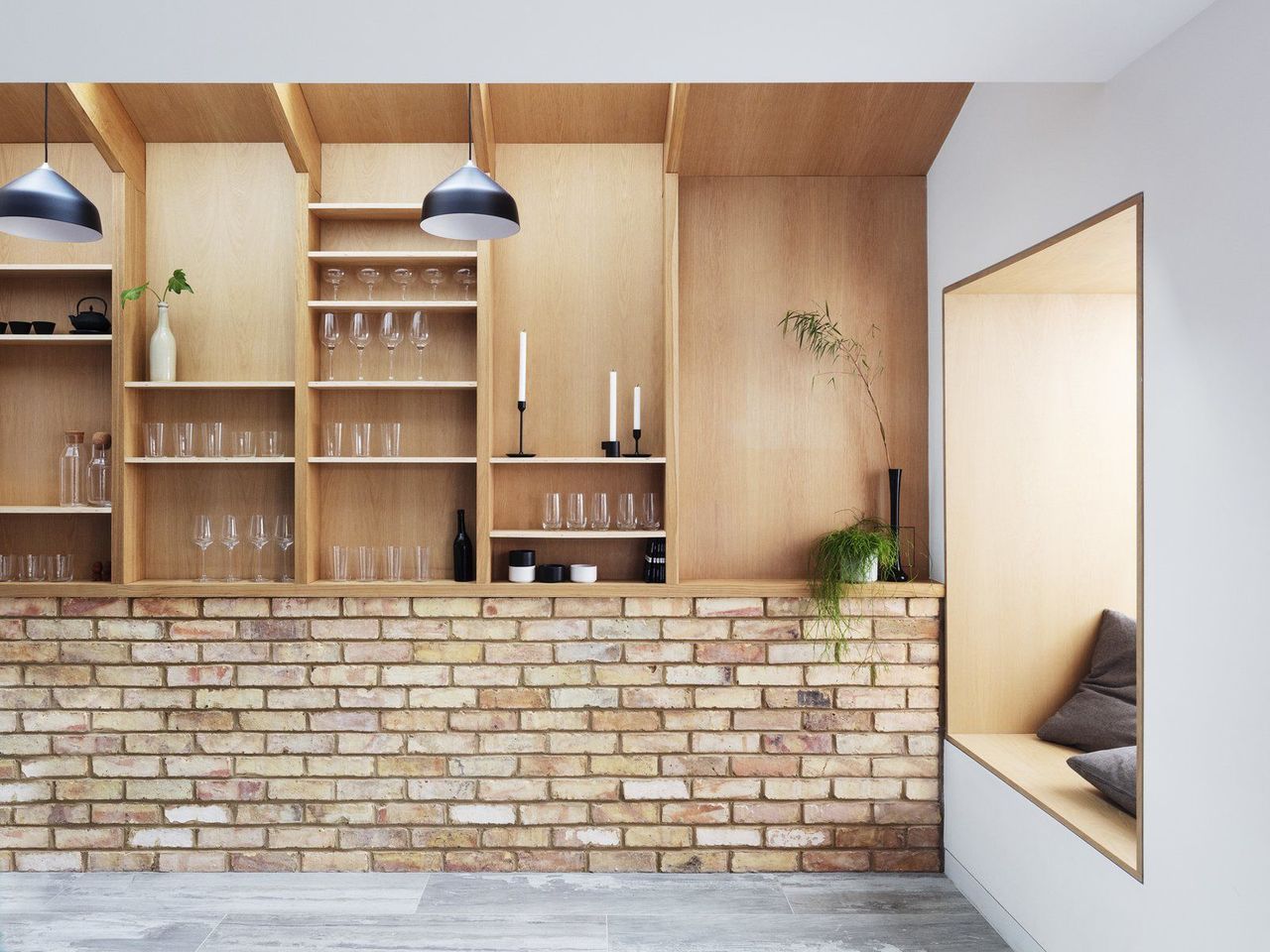 Sleek, open shelving custom-designed by Chris Chapman allows household items to become decor.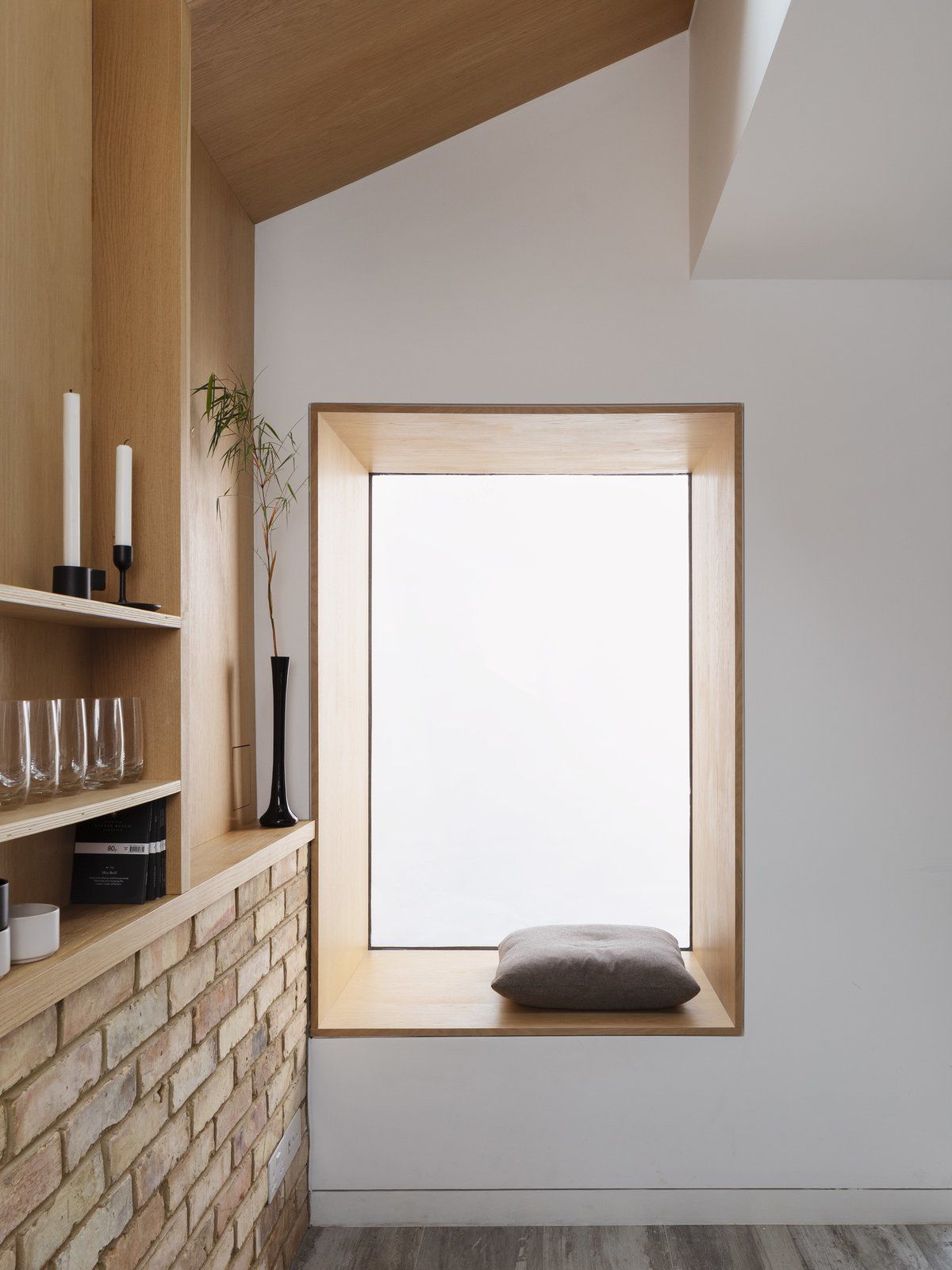 A large window adds natural light to the space and doubles as a seat.

"This project offered the opportunity to bring so much creative thinking to the table-we wanted to create something homely, functional, and family-orientated, but with a strong design sense throughout which really elevates the scheme from a refurbishment to a 'transformation,'" says architect Amos Goldreich.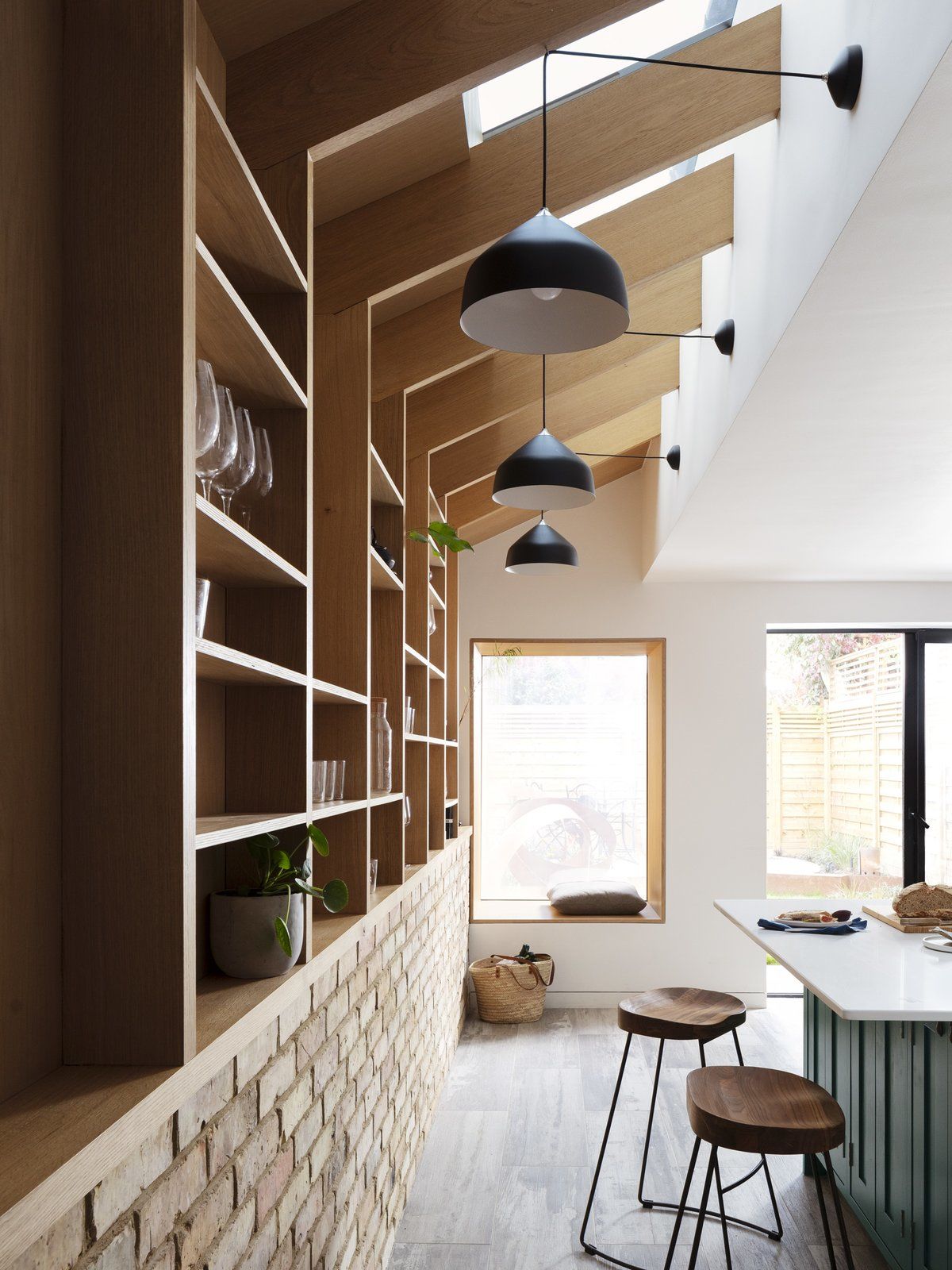 Amos Goldreich lighting and hairpin stools add a bold touch to the serene space.

To reduce clutter and maintain uniformity, energy-efficient features including LED lighting, new plumbing, and underfloor heating were added. Then, perhaps the most eye-catching part of the remodel are the cabinets-they're modified IKEA finished with plywood fronts and swathed in a deep azure and birch trim. "It just shows that you don't need a huge budget or masses of space to create a beautiful and unique home."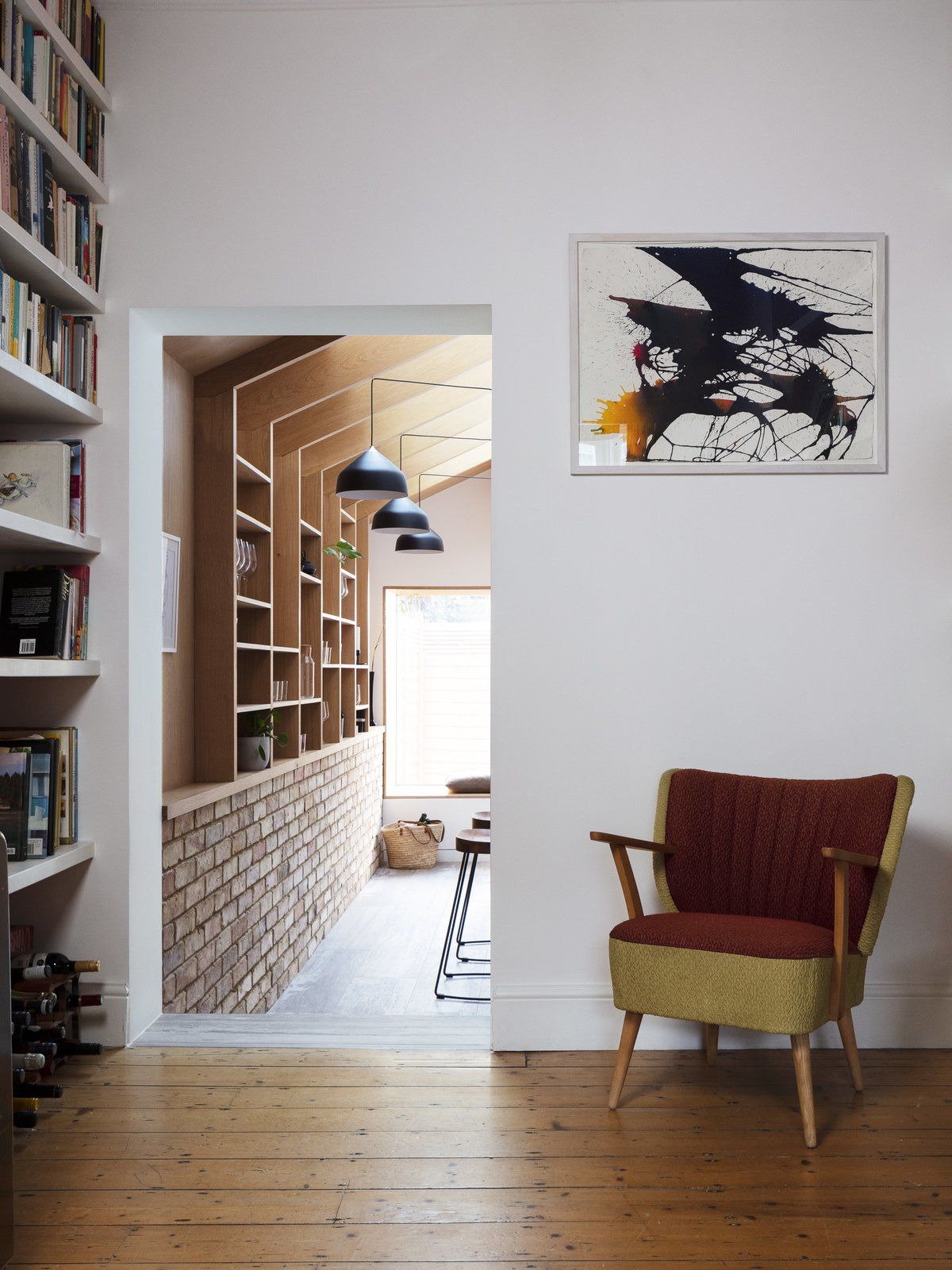 A peek into the kitchen from the front living space.

A cerise-toned backsplash adds whimsical flair with the two primary hues. Inky accents in the hanging pendant lights, door hinges, candle holders, and dinnerware infuse the space with a modern touch.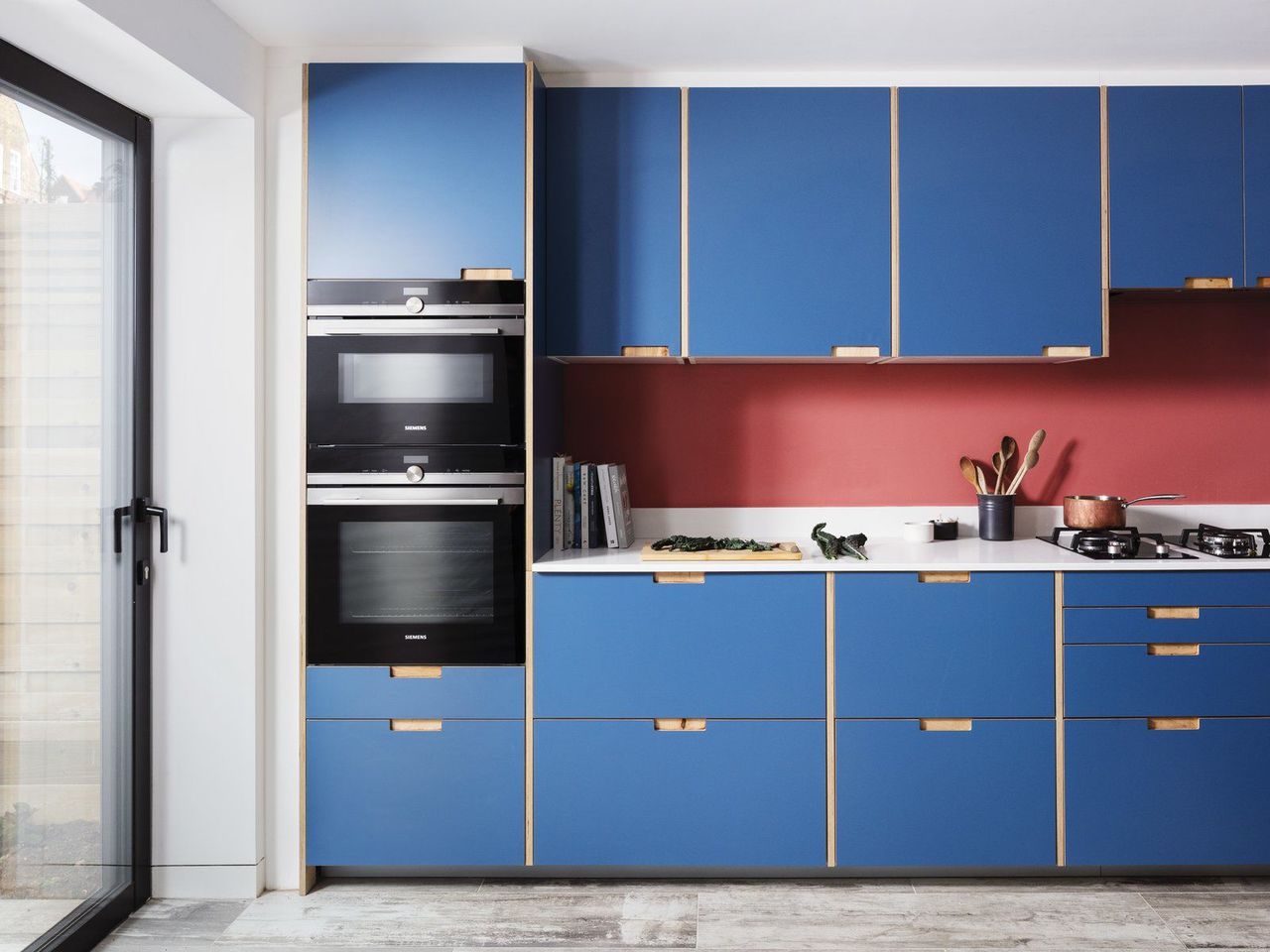 IKEA cabinets get an upgrade with modern Plykea plywood doors.