Situated on a roughly 860-square-foot plot in Mouraria, the Moorish Quarter of Lisbon, the 1920 Escadinhas Building spills onto a charming cobbled street at its front, and captures views across Portugal's capital at the back. When local firm Aurora Arquitectos agreed to take on a renovation, the structure itself was sound, but the interiors of all three levels and an attic were due for an update.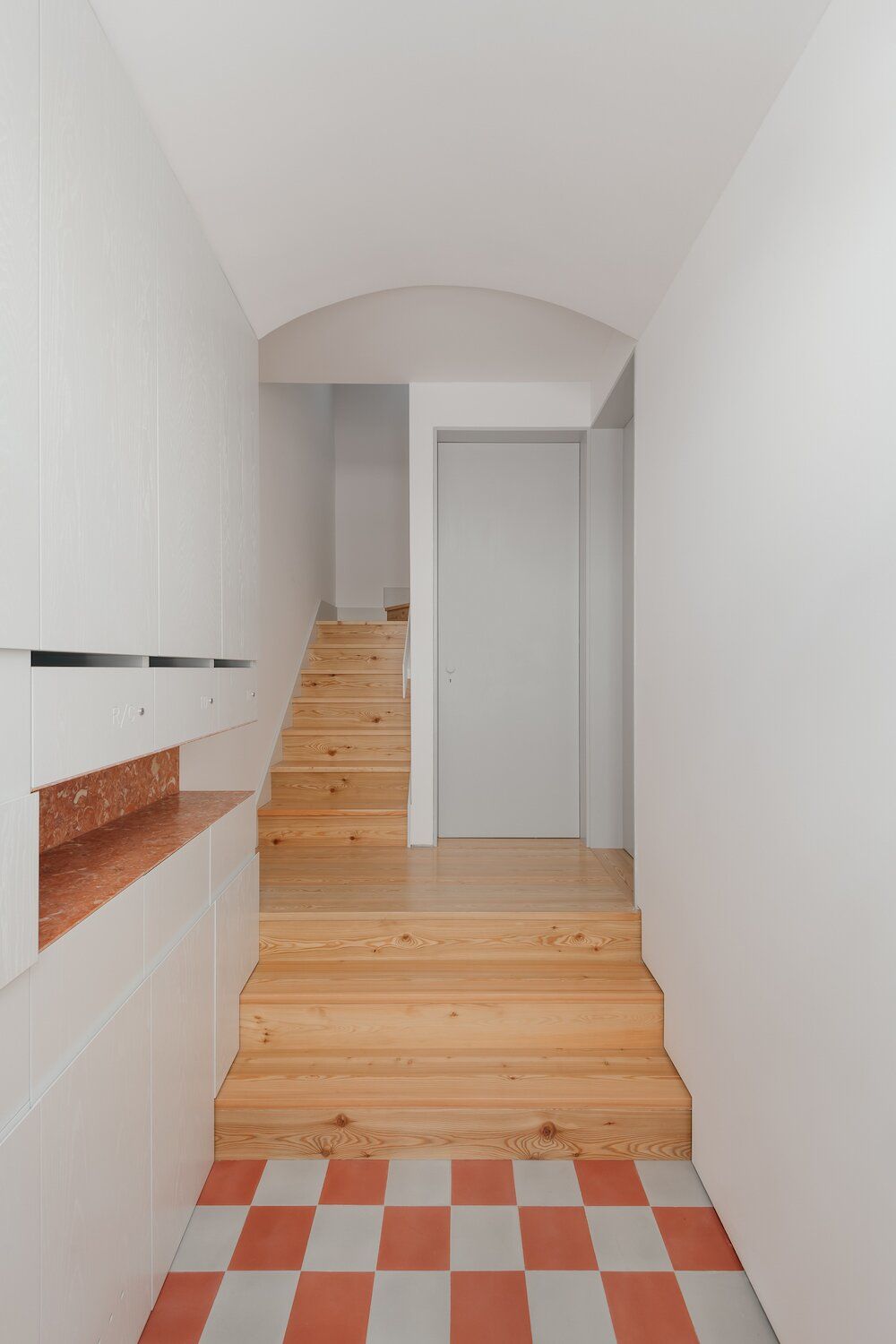 The project kept with the building's original layout: The entrance connects with the main stair, which leads to three apartments, one on each level. Each apartment has a big social space, with the living rooms and kitchenettes stretching the entire depth of the building and the bedrooms and bathrooms connected directly to the living area. To create a fluid, streamlined interior, "secret" doors connecting the spaces are integrated within painted wooden walls.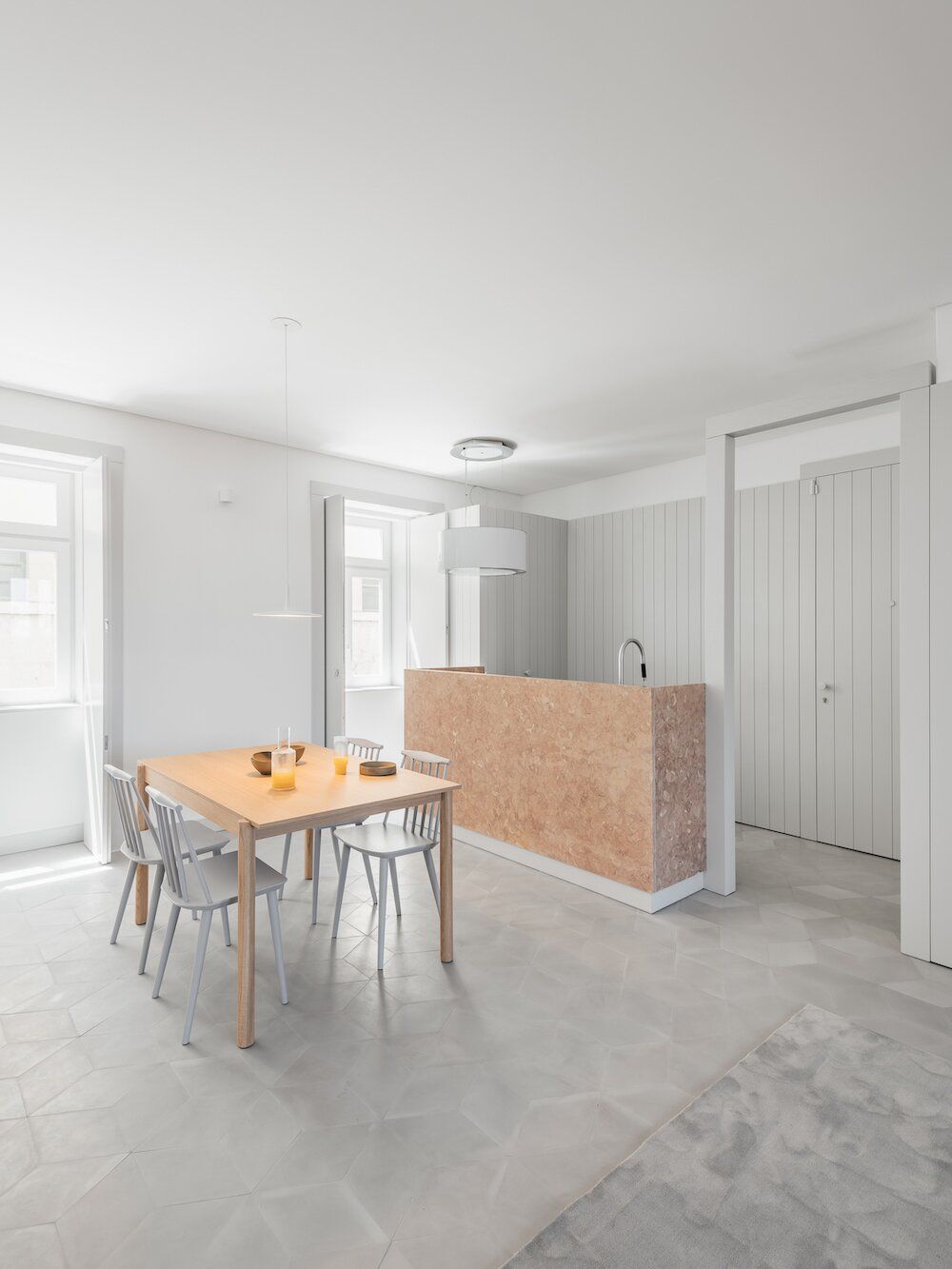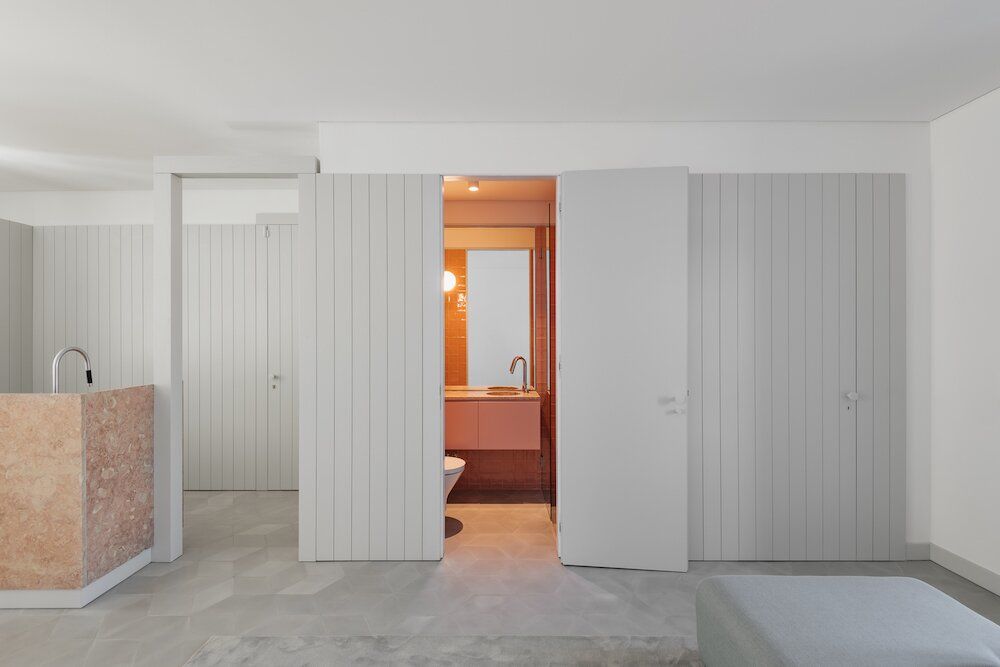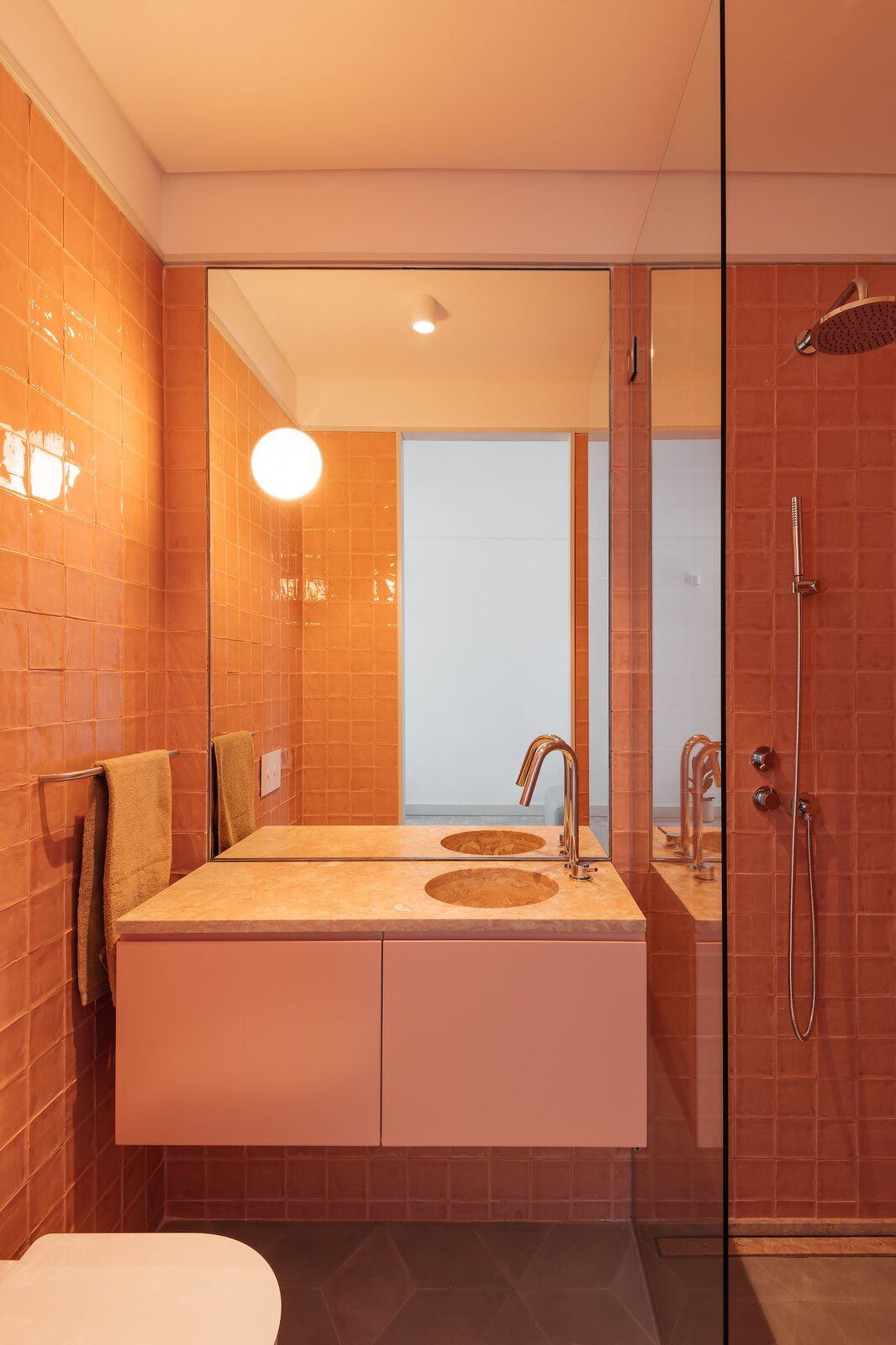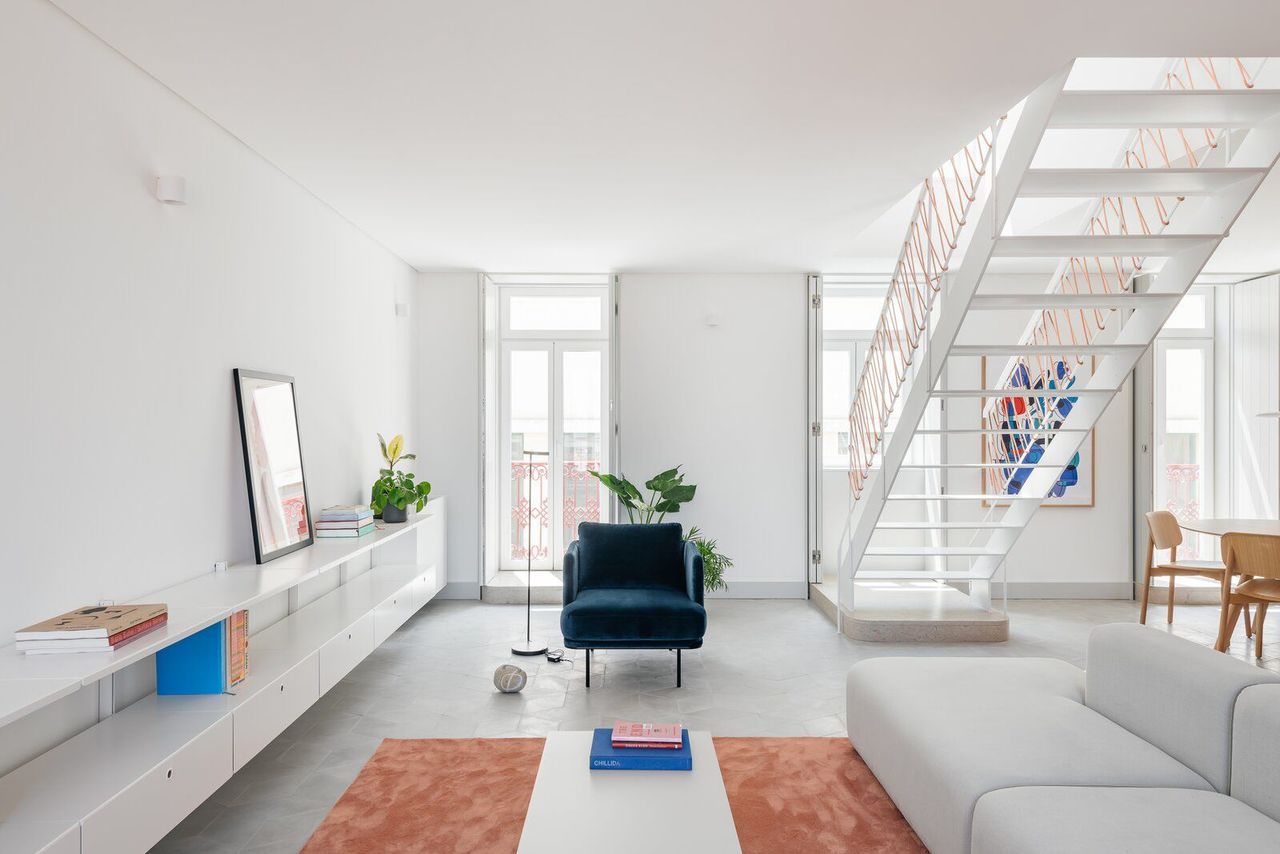 "We wanted the final result to be as simple as possible, which is one of the most complex things to do, in our opinion," says architect Afonso Nunes. "The answer was a small number of materials, such as ash for the doors and cabinetry, and local limestone and traditional Azulima tiles in the bathrooms."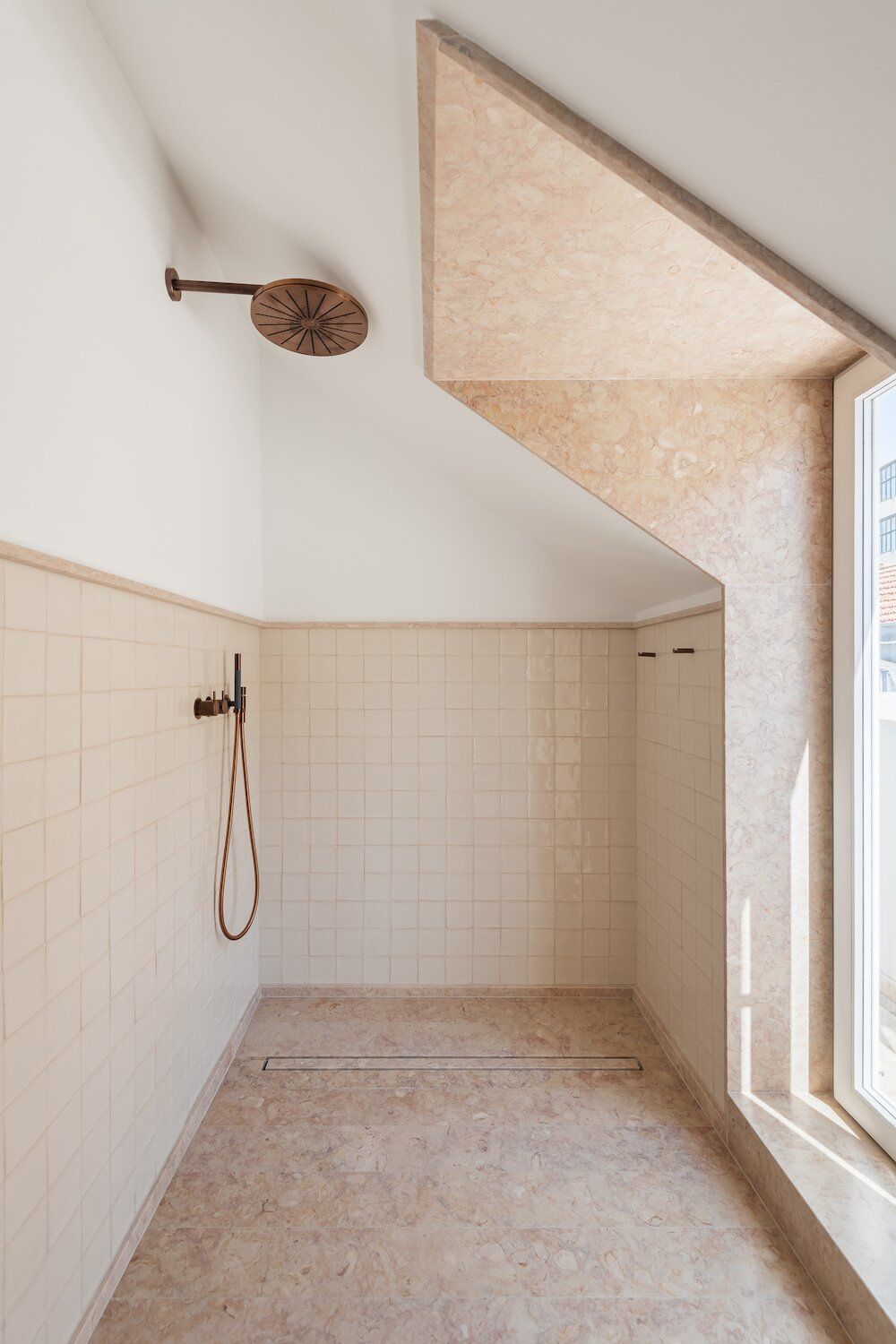 The third floor became a duplex, with a graceful stairway at the center of the apartment leading to an attic containing bedrooms. A triple dormer window leads onto the terrace-and to views of Lisbon beyond.