In Ho Chi Minh City's District 7, a 1,259-square-foot home rises above the surrounding rooftops like a bright, geometric birdhouse. Vietnam-based firm Story Architecture designed the dwelling, known as Villa City, to provide a haven for one family toward the start of the pandemic.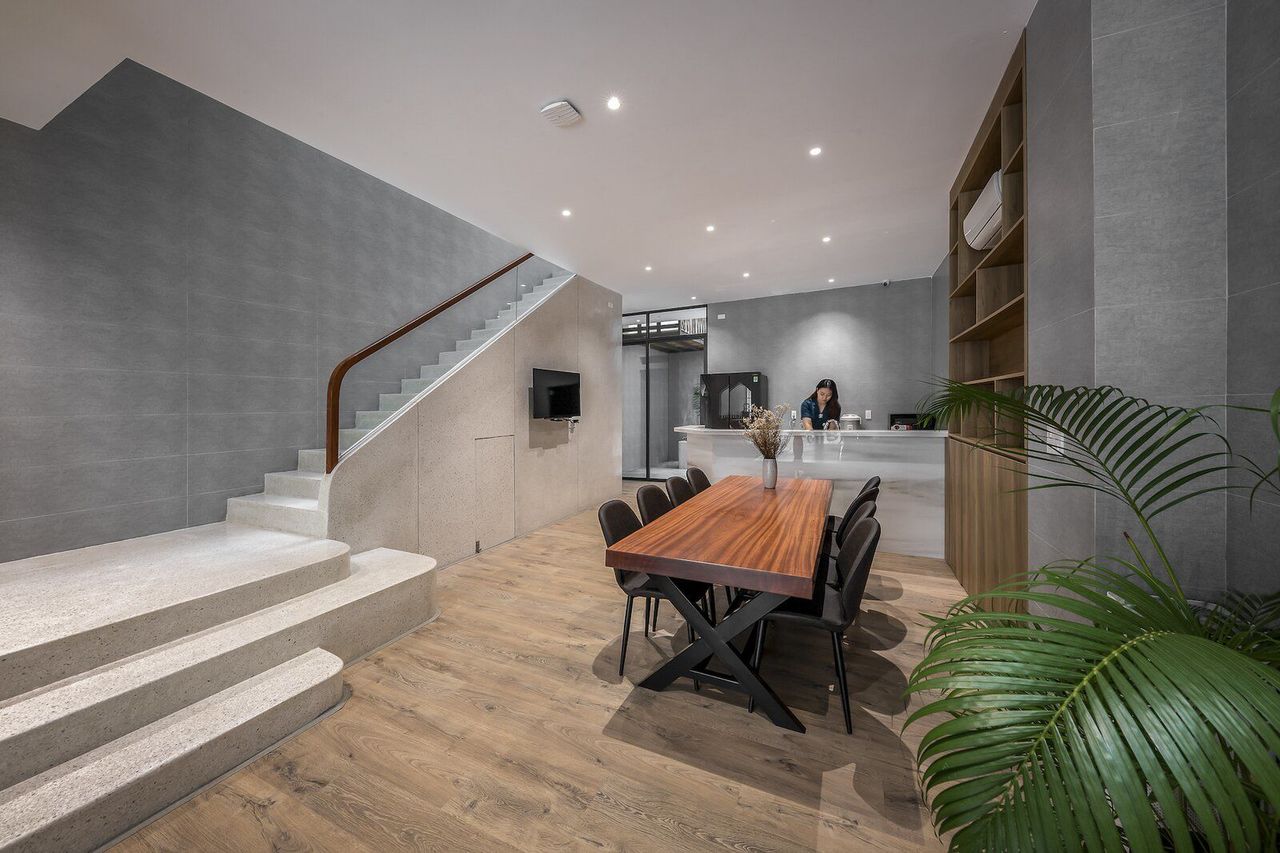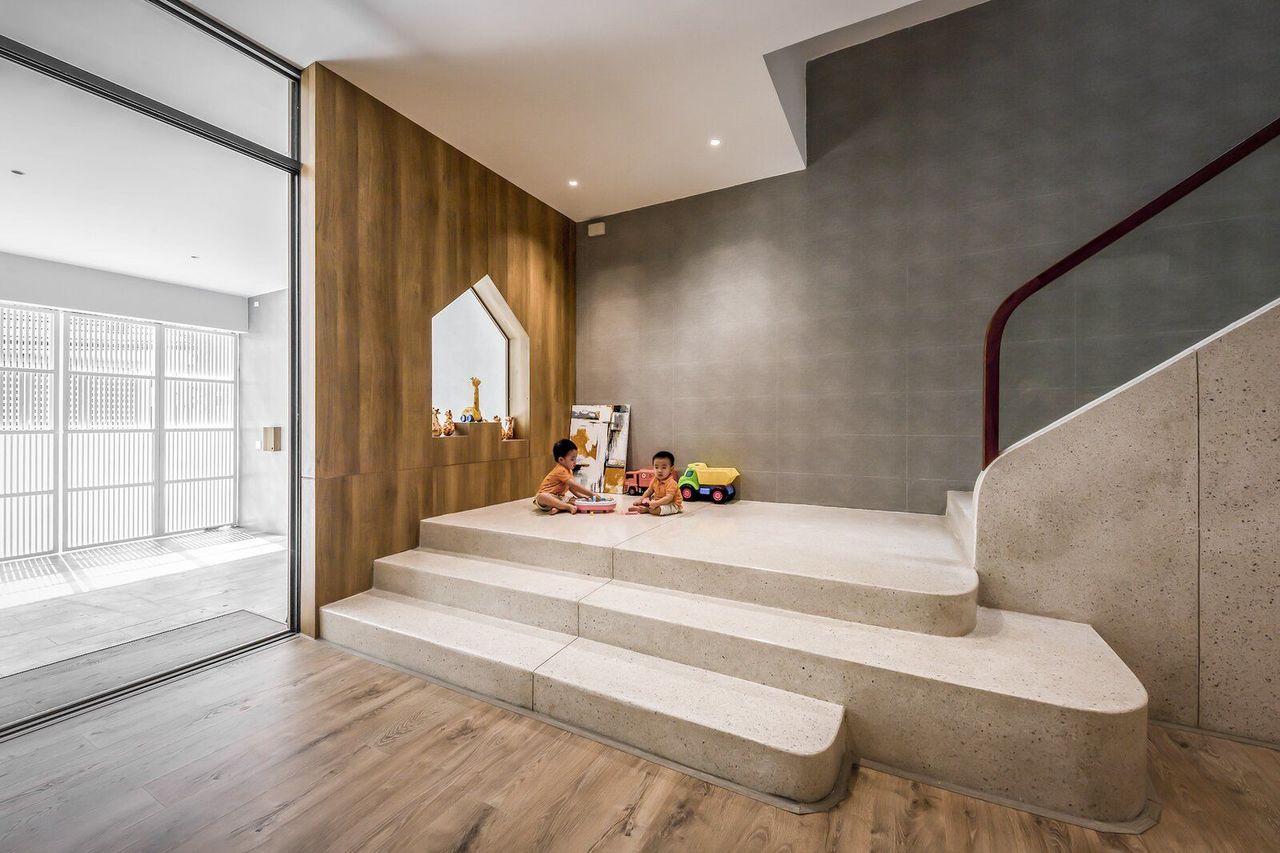 The comfort of the homeowners' two young children was "paramount" to the design, says architect Kava Nguyen, founder of Story Architecture. As a first step in the villa's design process, Nguyen researched the implications of "space density when you're at home."

The goal was to address the spaces that would be used the most by the residents and to prioritize the needs of the wife and children, who occupy the areas most frequently. "The owners wished to have a house where the children could play, release energy, and not feel bored," Nguyen says.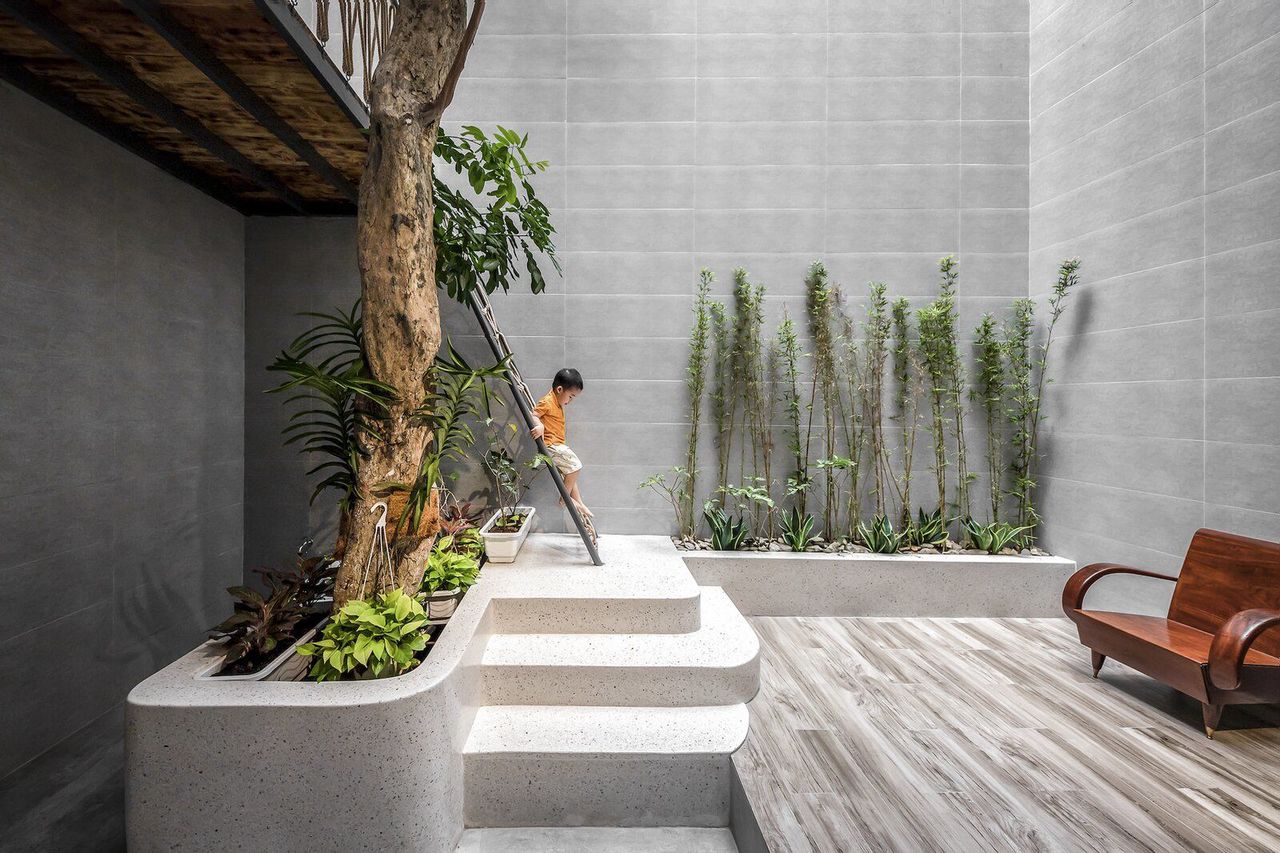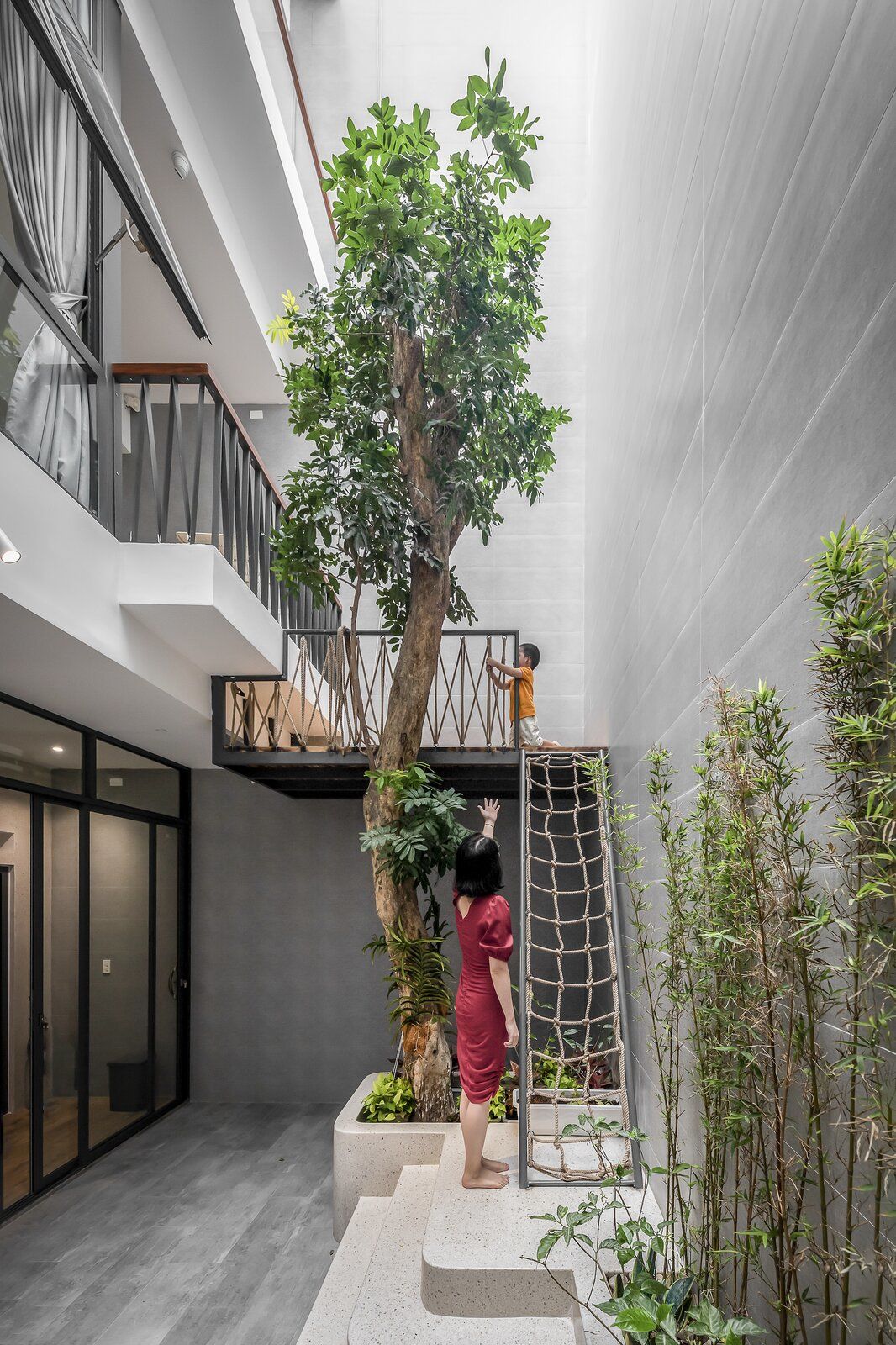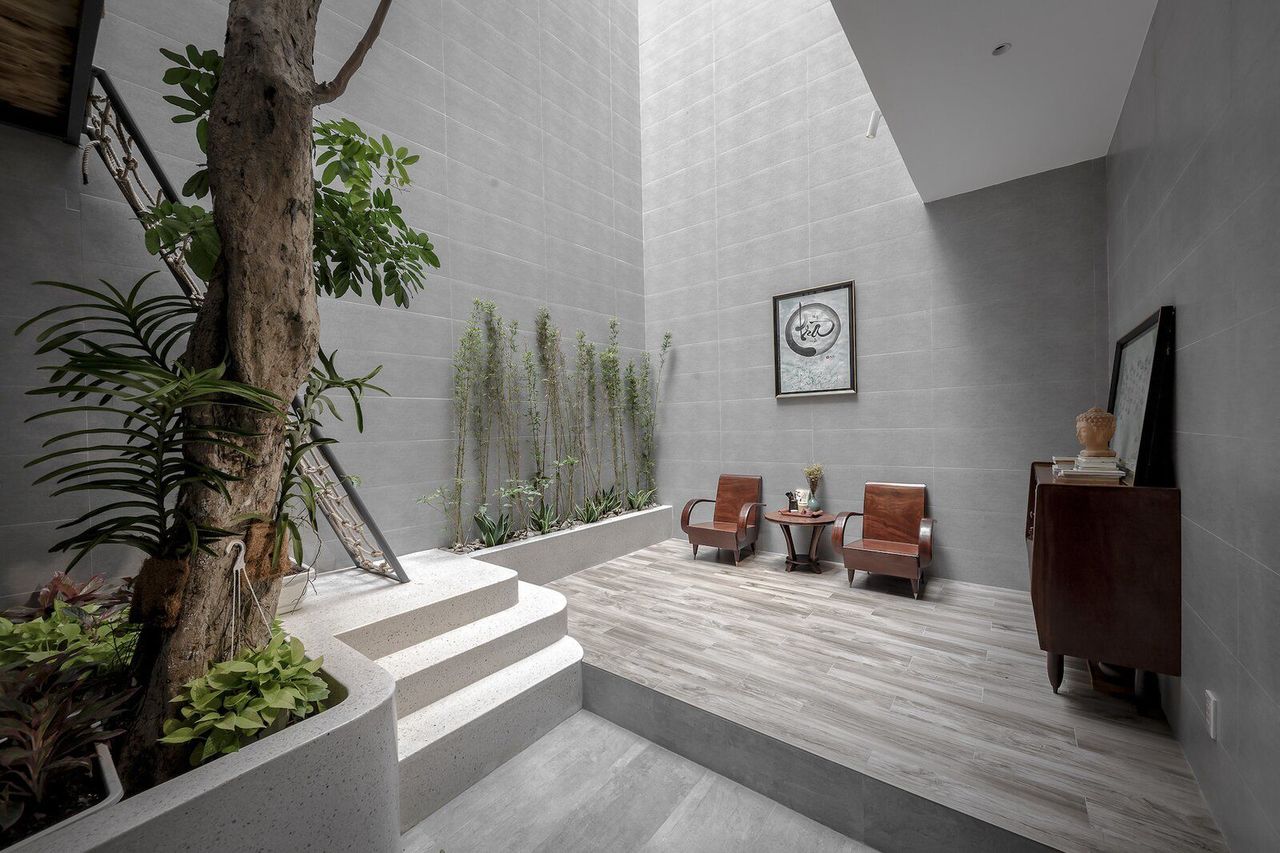 On the ground level, the stairway's wide landing platform functions as a spacious play area where the children can build, draw, and frolic while still visible to the parents from the dining room and kitchen.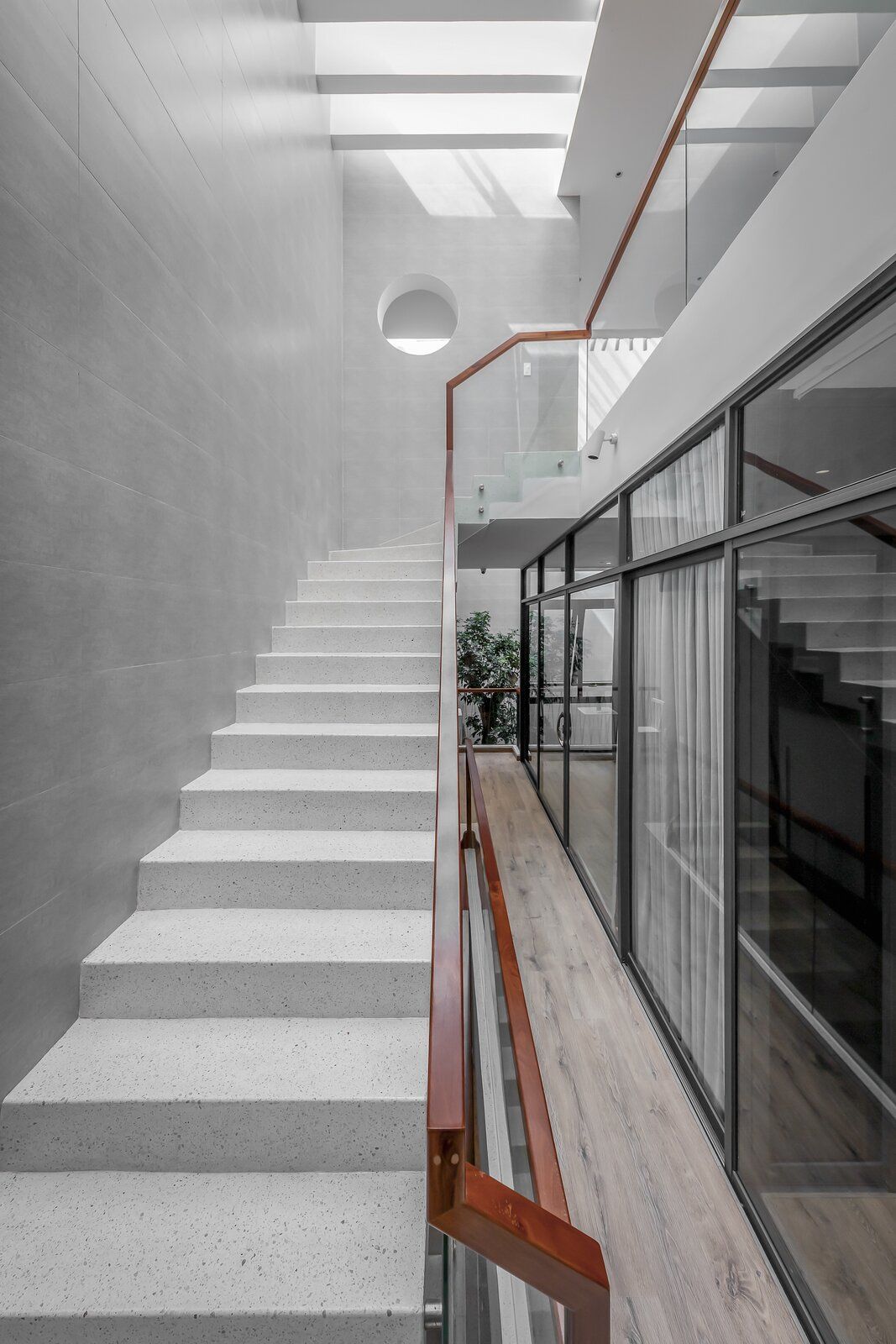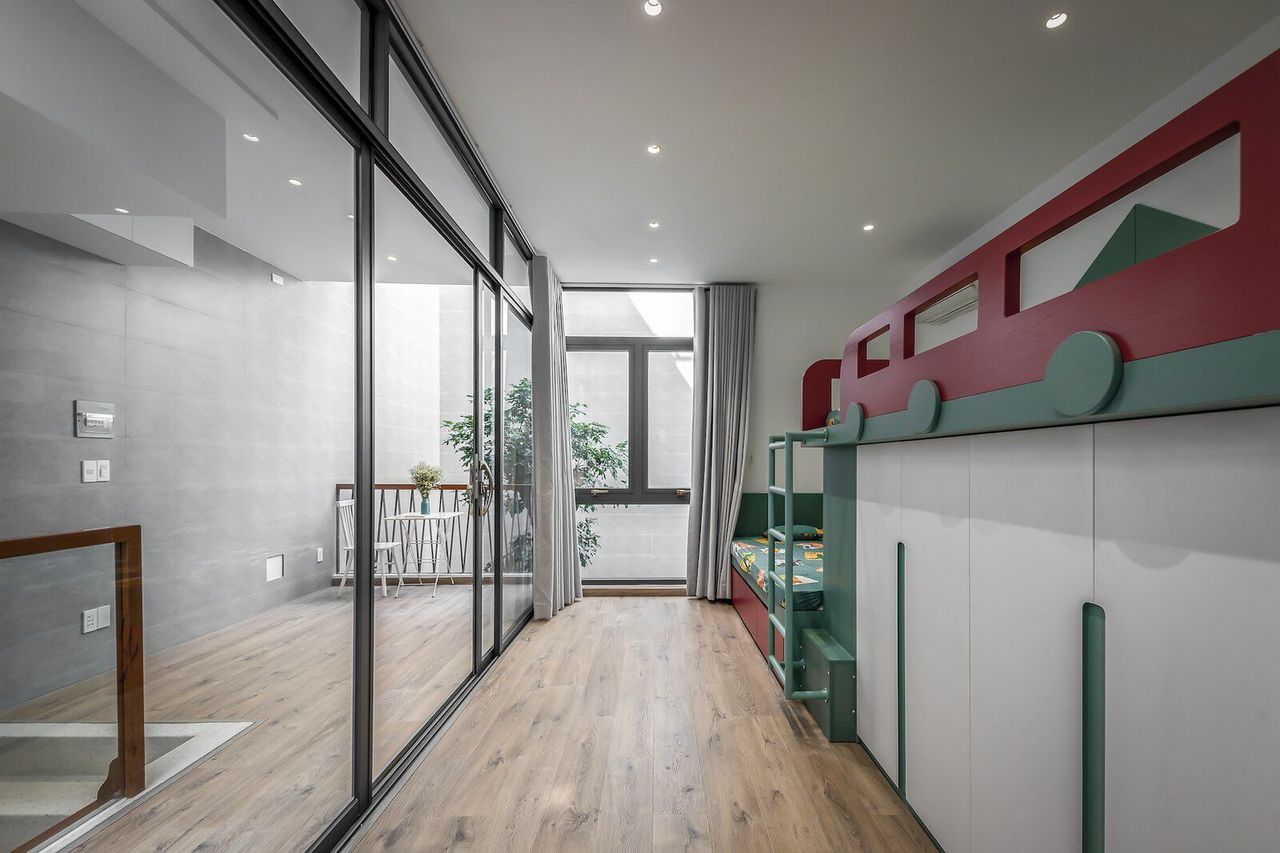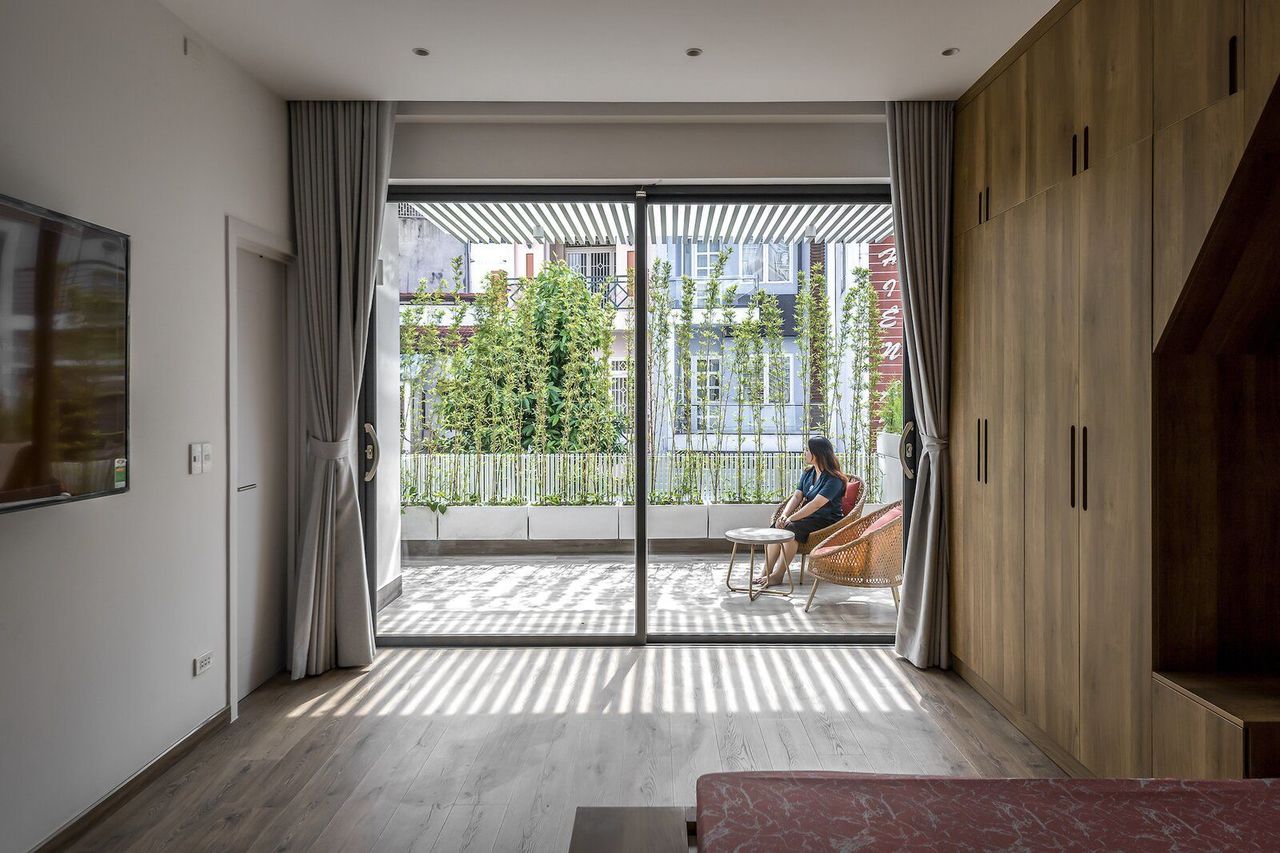 A glass door connects the kitchen and dining area to a light-filled atrium, where a tree with a built-in climbing structure provides a unique indoor playground for the children. An adjacent lounge area with a lotus tea table was designed as a special place for the father to relax.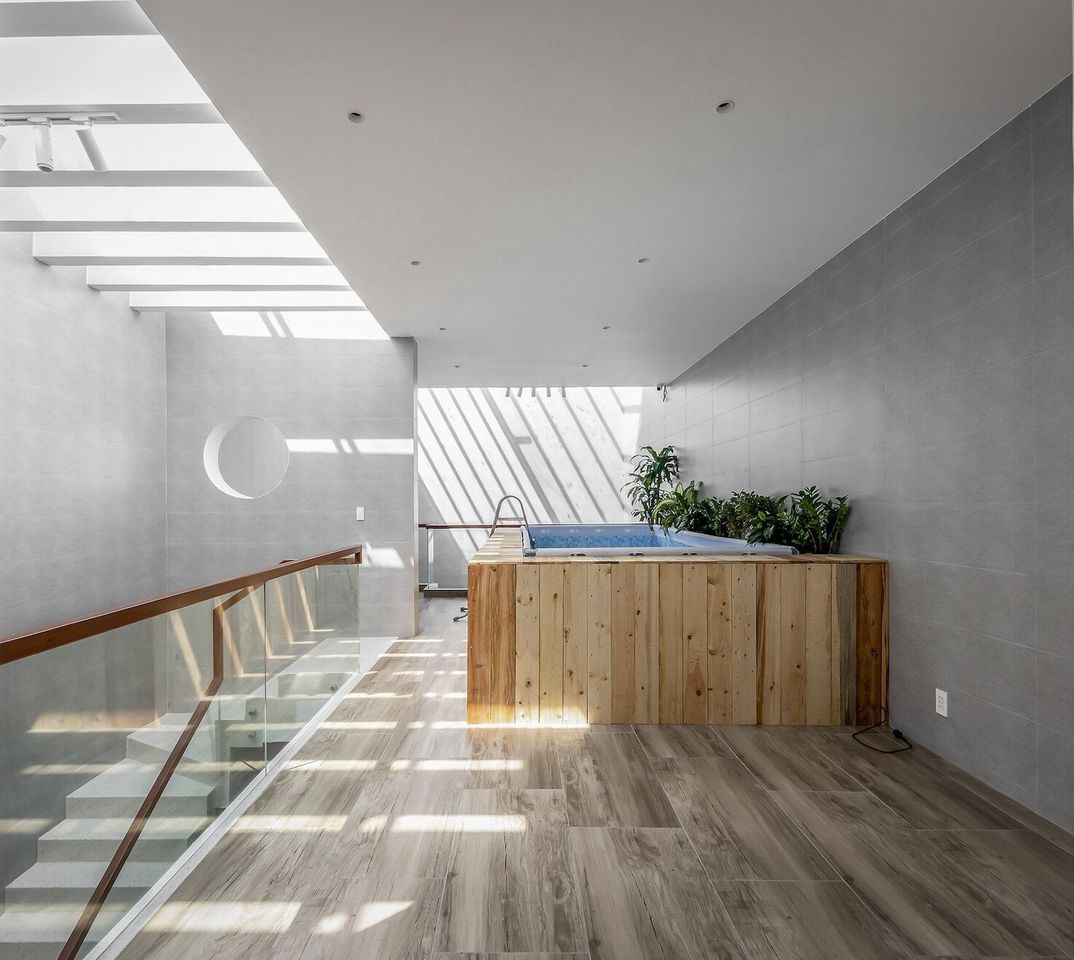 Upstairs, the principal suite features connecting doors that link to the children's shared bedroom, which features bunk-style beds and floor-to-ceiling glass windows and sliding doors. The principal suite opens to a semi-enclosed, verdant balcony space.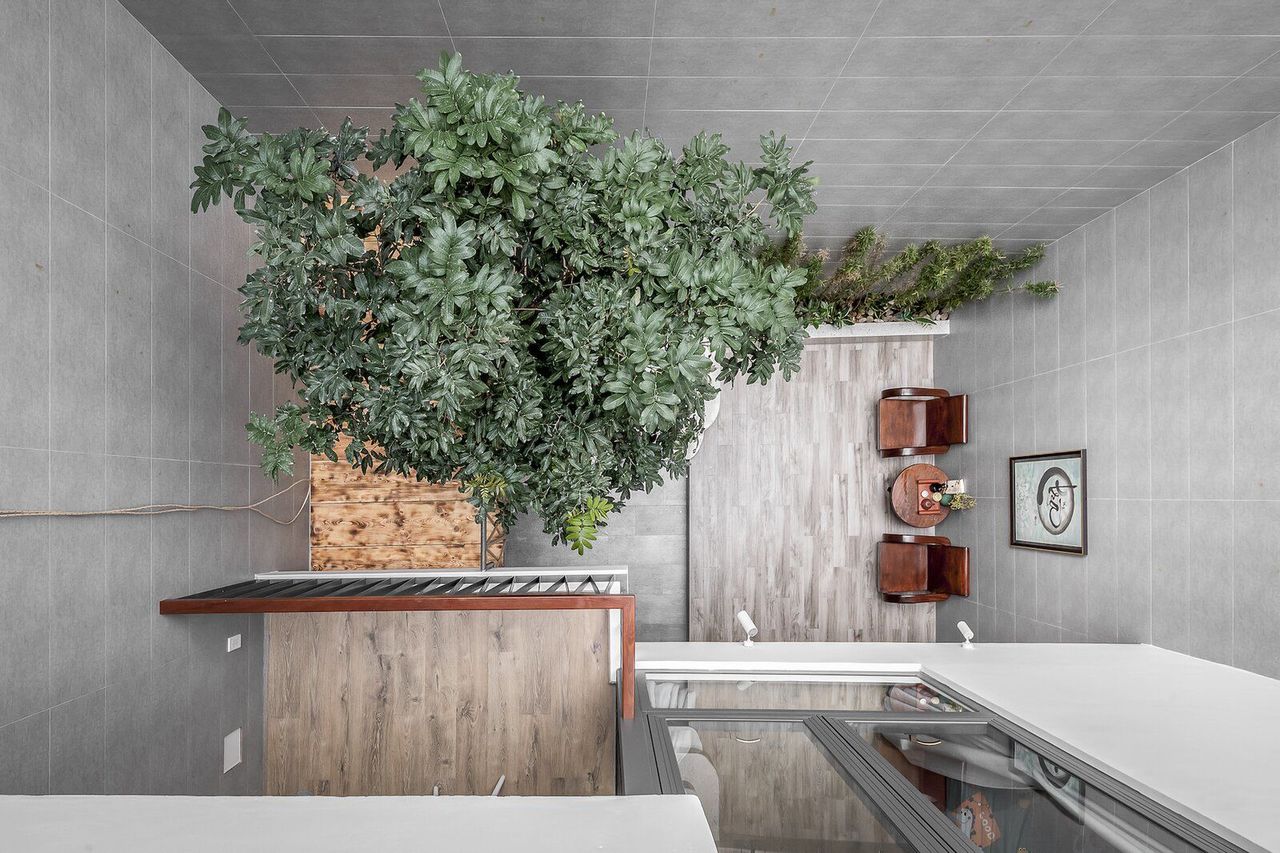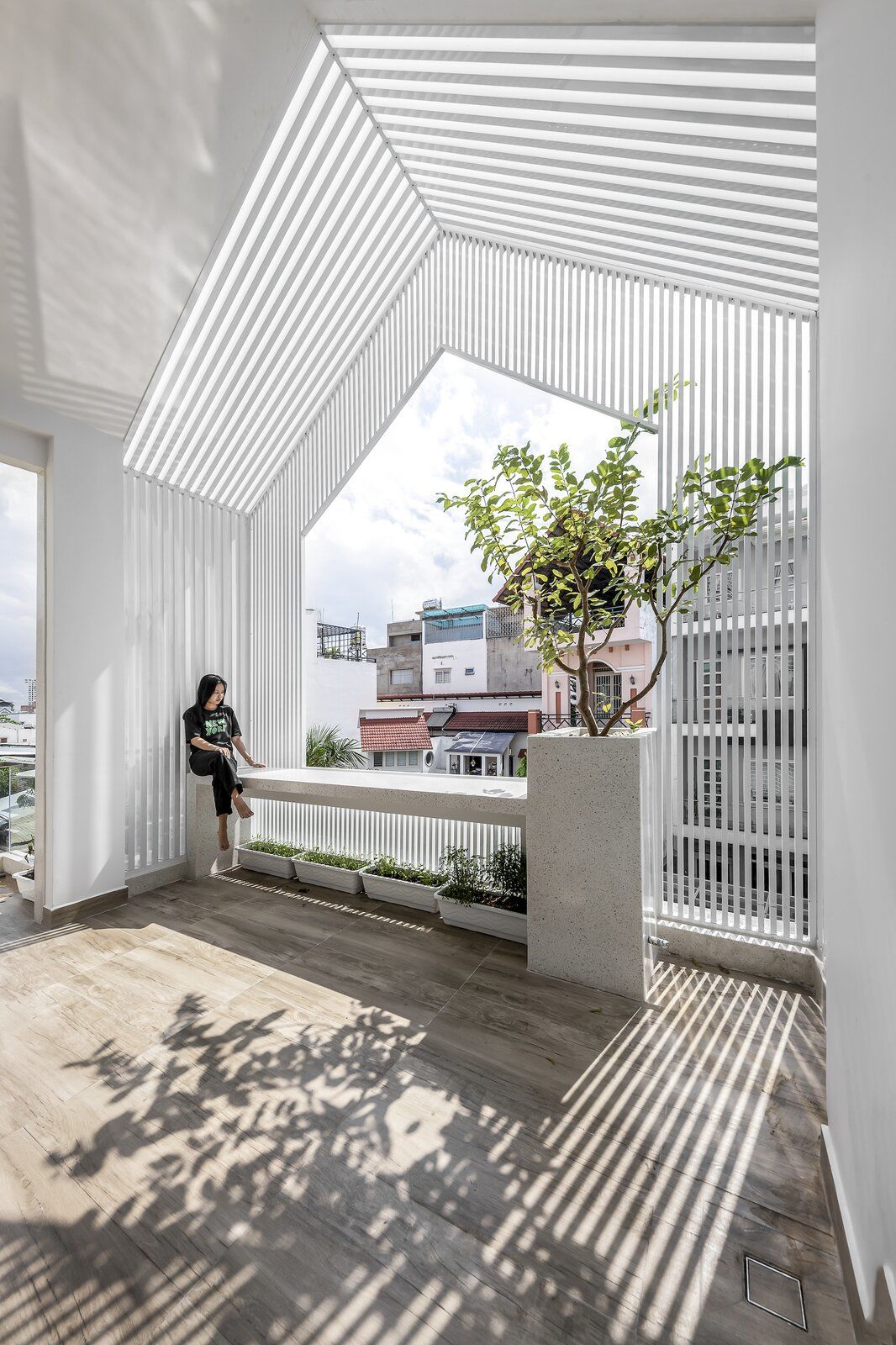 On the top level, the architects eliminated one of the home's existing bedrooms to create a small indoor swimming pool, which provides further options for entertainment within the home.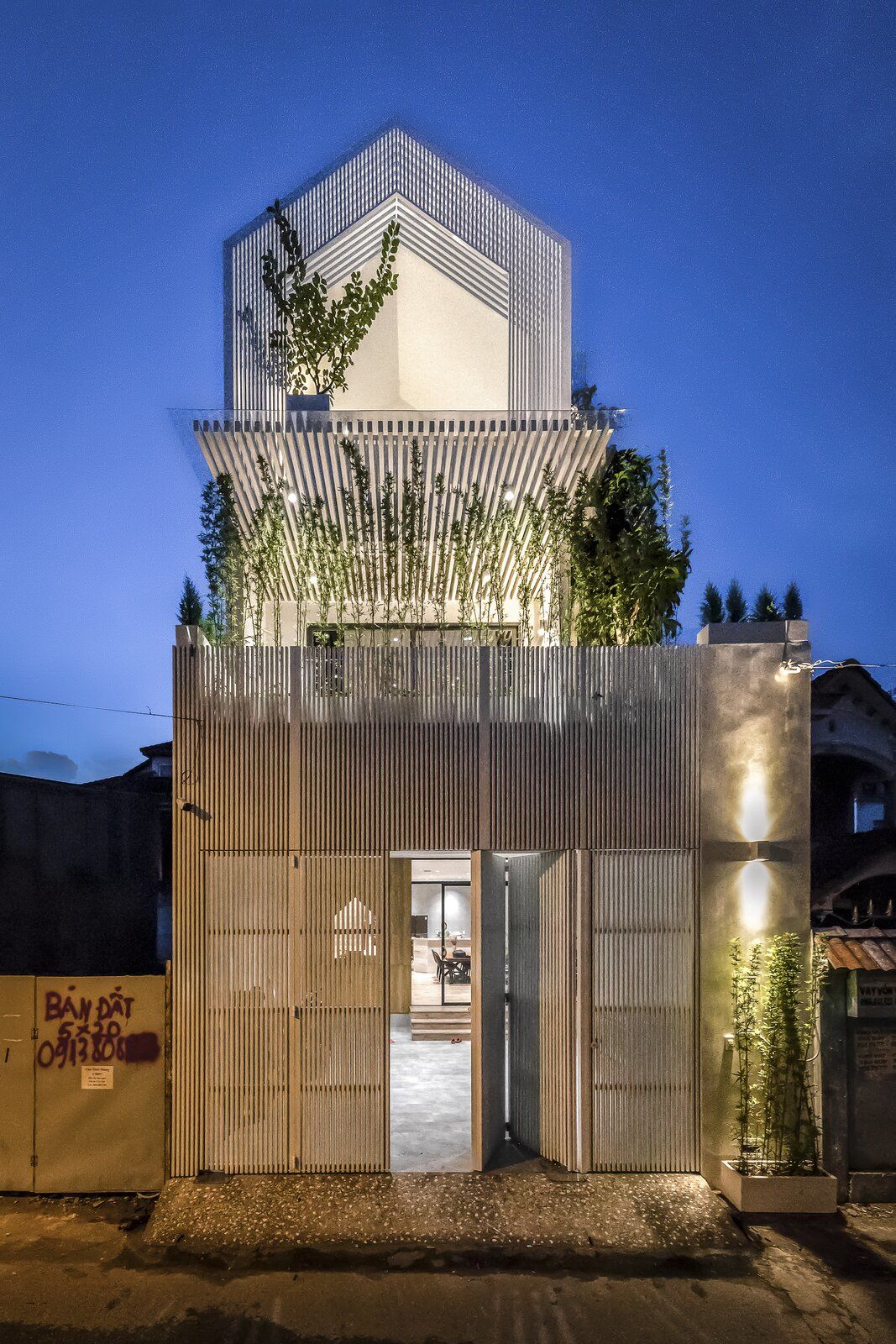 Greenery was strategically placed throughout the exterior and interior spaces to help cool the living areas from Vietnam's tropical heat-as well as to allow the family to feel closer to nature during the isolation of pandemic lockdowns.