The owners of this beachfront oasis enlisted OBMI, a global firm known for its work in high-end hospitality, to help infuse the home with their love for Japan and Japanese art. Villa Katsura-named after Katsura Imperial Villa, a cultural heritage site in Kyoto, Japan-sits on the peninsula of Little Dix Bay on the British Virgin Islands.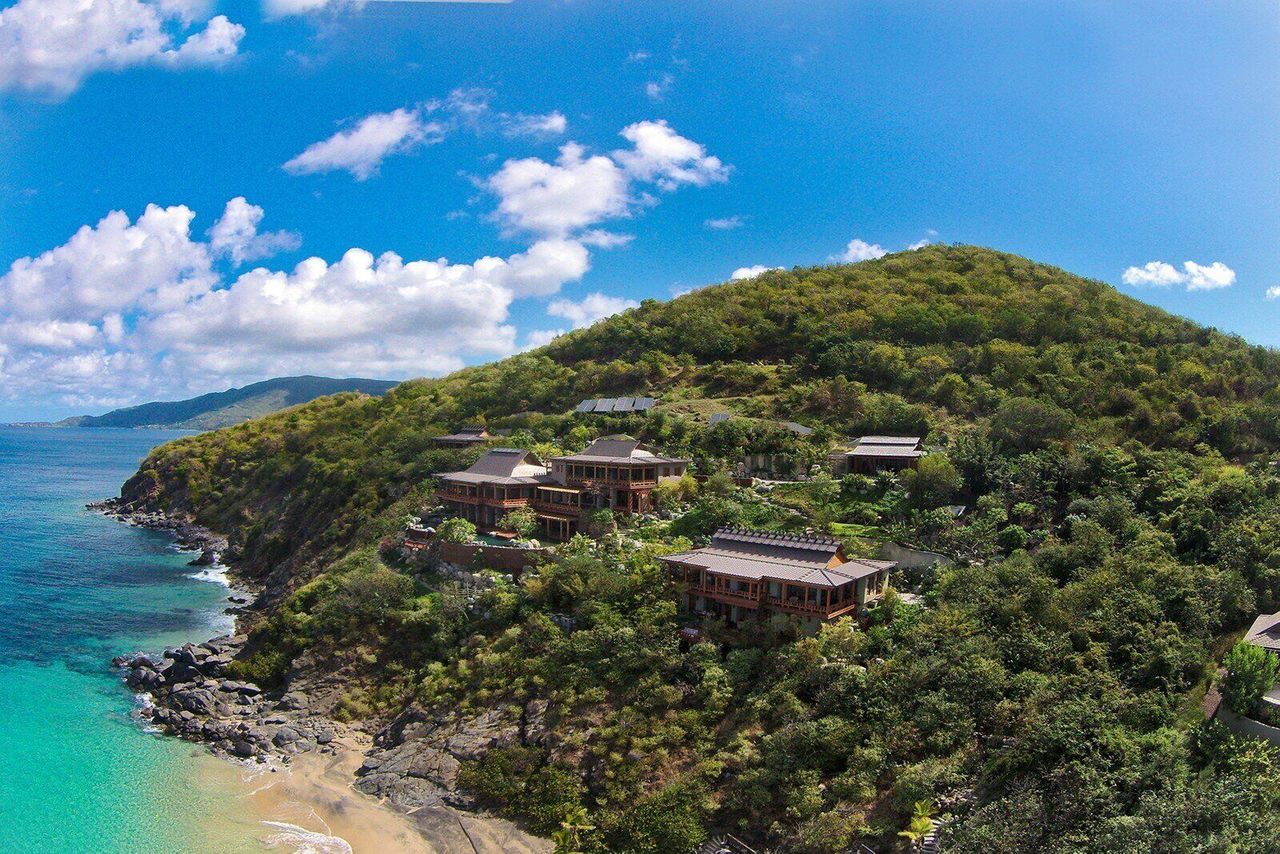 Villa Katsura, a one-of-a-kind residence on the British Virgin Islands, enjoys panoramic views of the Sir Francis Drake Channel.

OBMI wanted to tell the story of the natural setting. They describe the residence as having been woven into the hillside "with the precise elegance of origami." The sloping site gave rise to the villa's three distinct pavilions.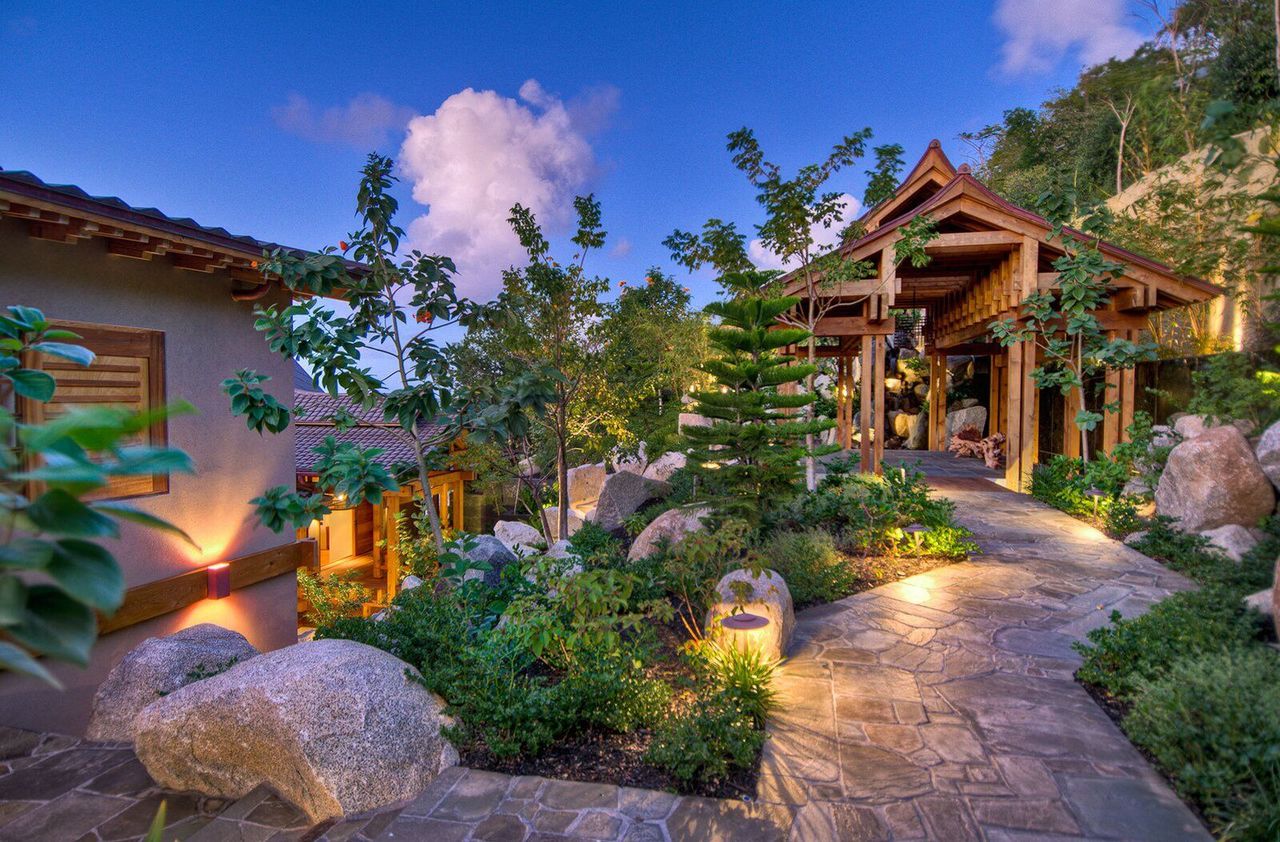 Manicured stone pathways guide visitors through the property, ultimately leading to the private beach.

Built in 2014, the nearly three-acre property offers a whopping 23,500 square feet of living space with six bedrooms, 11 bathrooms, and a partial bathroom. The main house is oriented to maximize views of the Caribbean, with a living room, kitchen, library, media room, dining room, bedroom, and private main suite. The beach house includes three bedrooms, each with a view of the shore.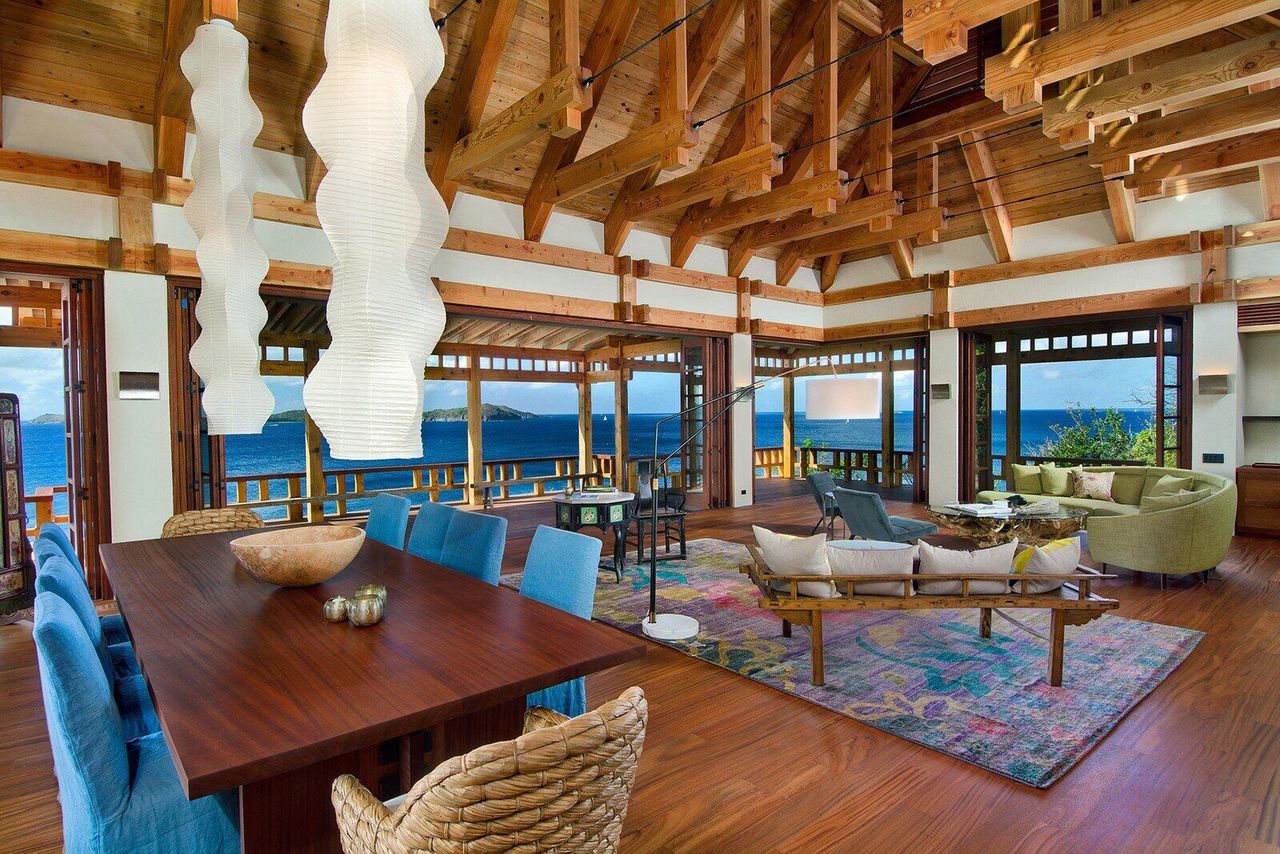 The main living space flows between the living and dining areas with exposed wooden beams that present an elevated look as well as hurricane proofing.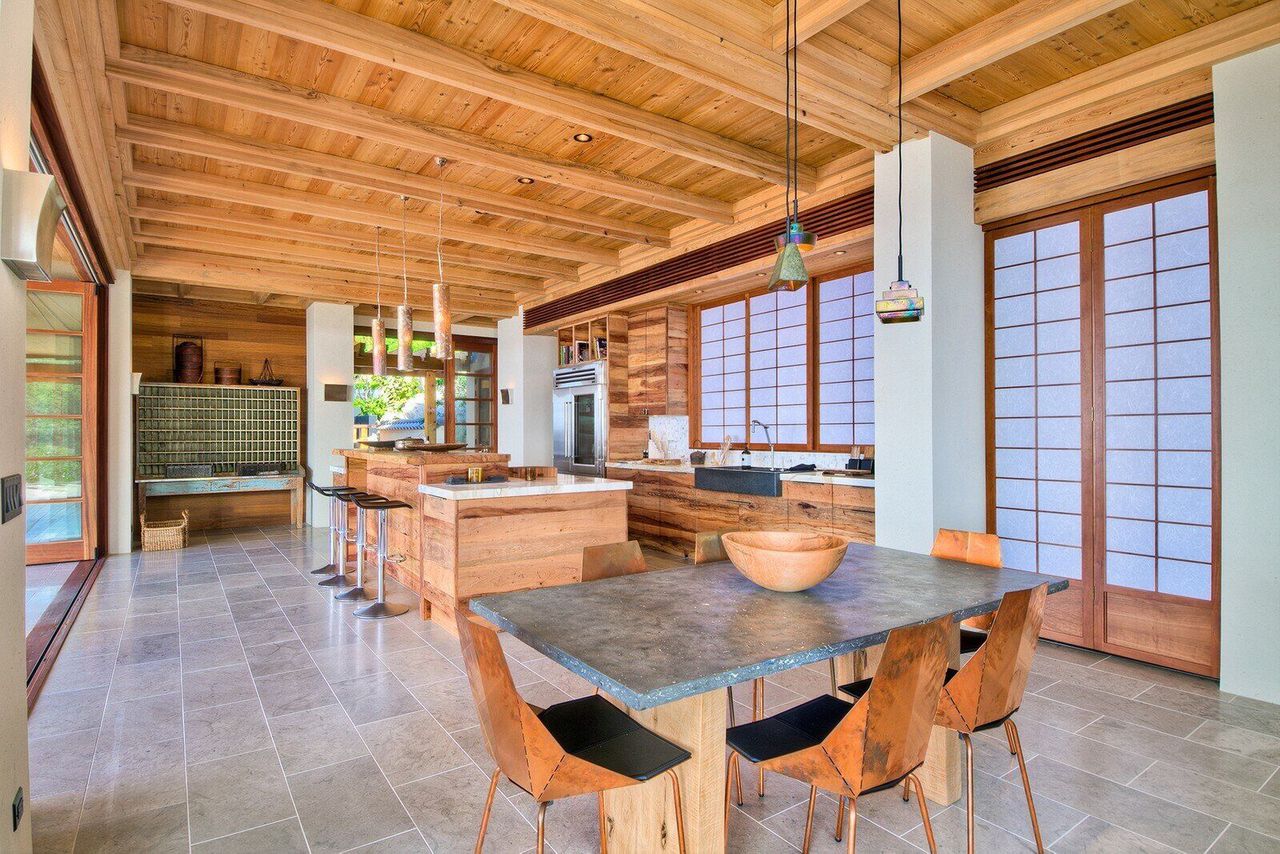 The kitchen blends wood, stone, and marine-grade steel. Natural light and breezes filter in through the sliding doors, while shoji-inspired partitions nod to Japanese design.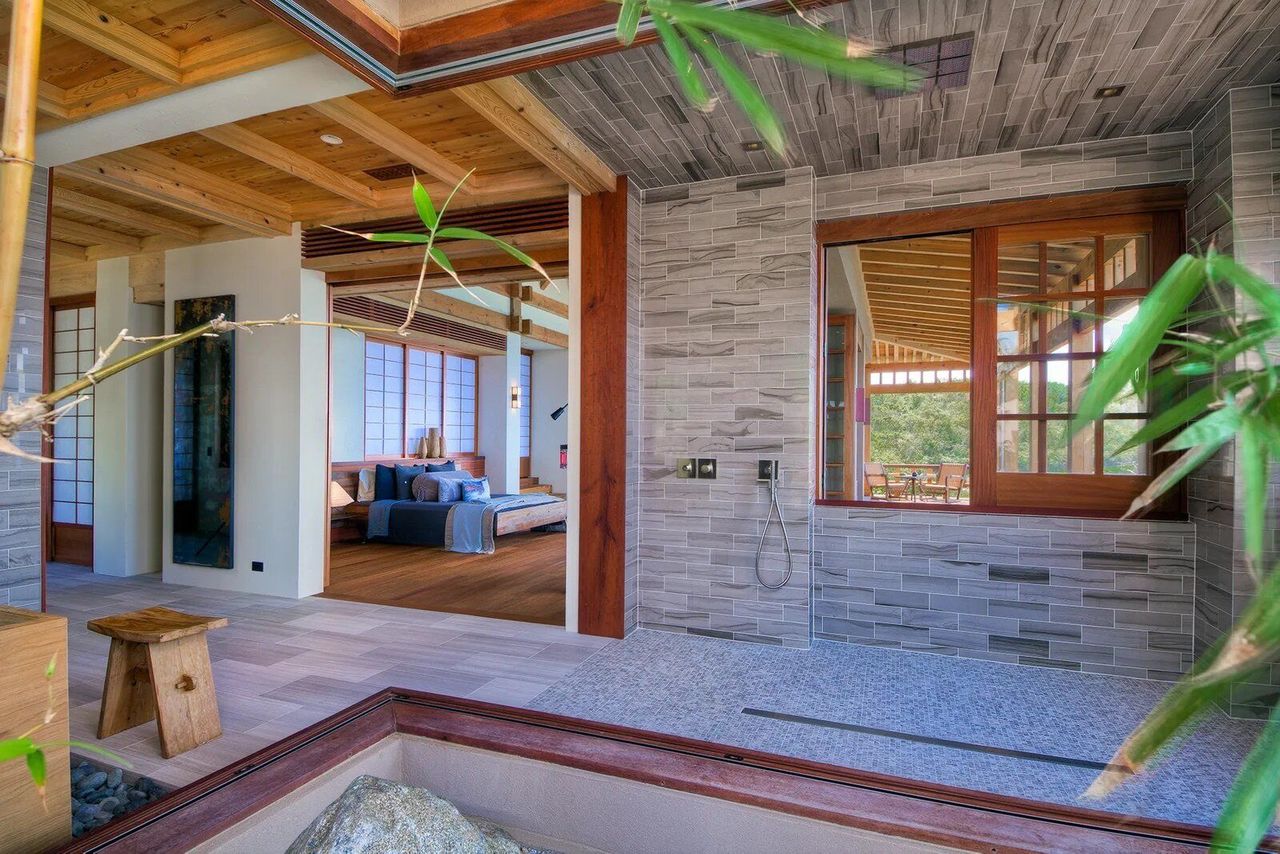 The master suite, including an onsen-inspired bathing area, is a personal retreat that seamlessly flows between indoors and outdoors.

The pool, surrounded by gardens and bamboo, boasts a terrace with heated spa rocks, a steam shower room, fire pits, and waterfalls. In total, there are 11 waterfalls across the property as well as a koi pond, an entrance pagoda, and a weeping wall.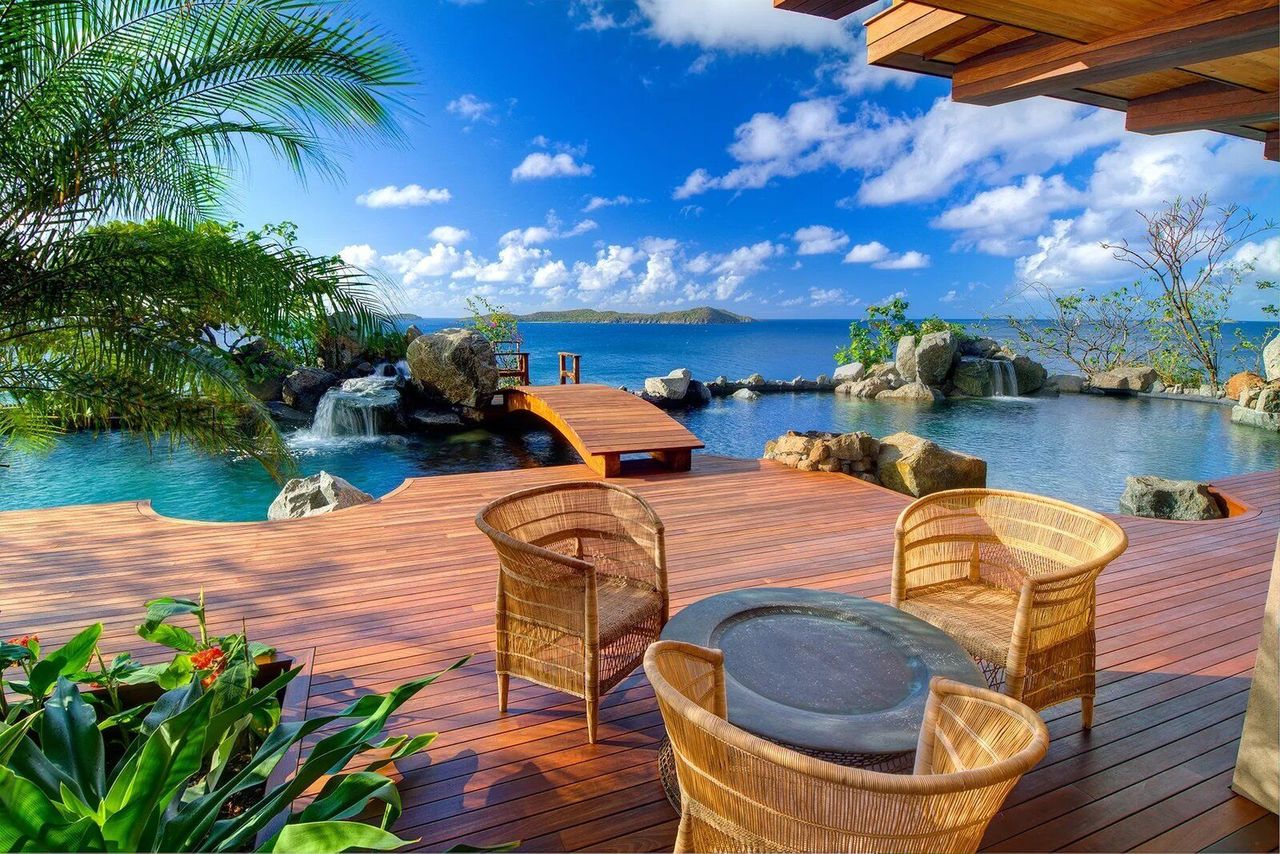 The pool terrace overlooks the stunning sea. In addition to the pool area, the property includes a 20-person spa with a steam room and three fire pits.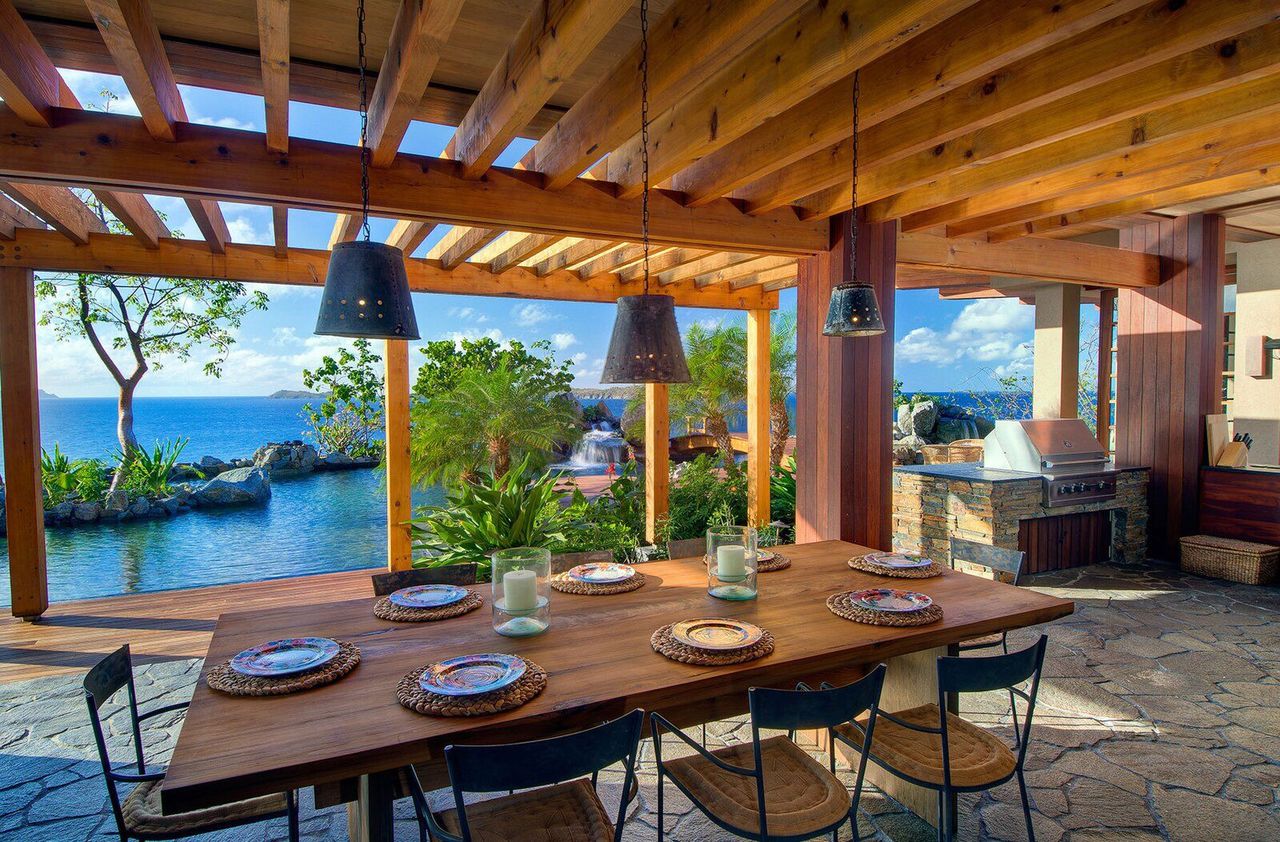 Tiger wood, European larch, Western cedar, and beams of Douglas fir bring warmth and texture to the terrace.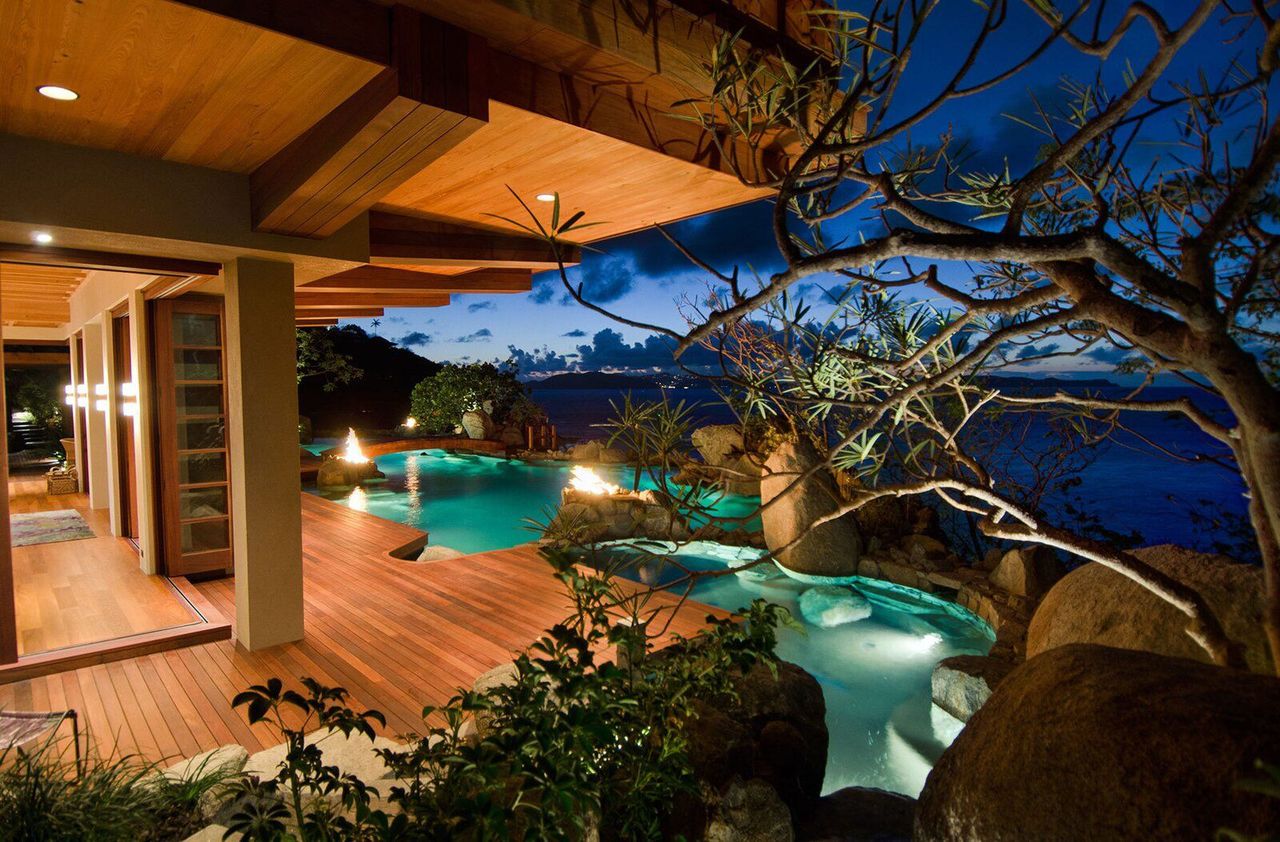 Villa Katsura's pool terrace glows at dusk.

The property's pathways meander through distinctive gardens landscaped by Kurisu International, renowned for creating restorative, Japanese-style gardens. With the natural environment in mind, a water catchment able to hold approximately 300,000 gallons and solar panels were put in place to increase self-sufficiency.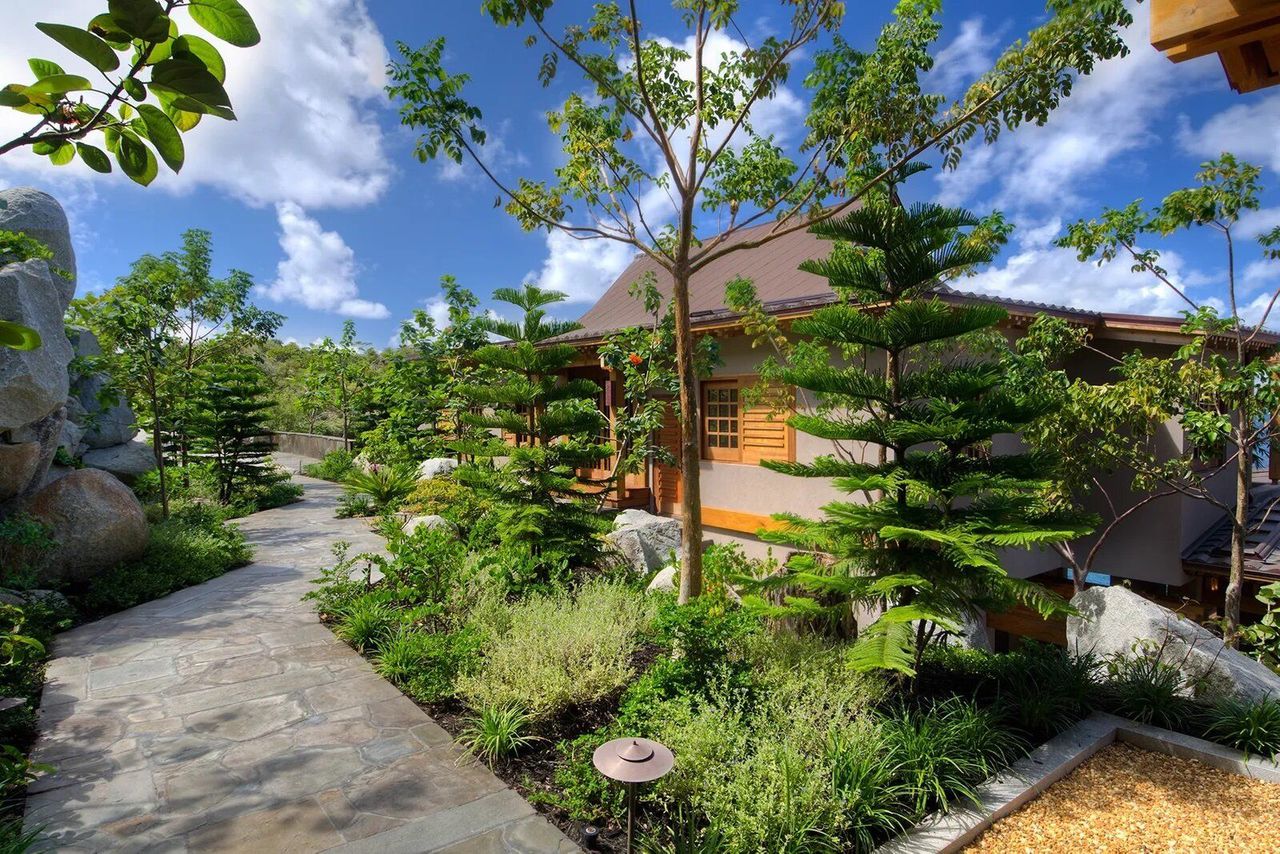 Bamboo groves and water features lend to the serenity of the natural landscape.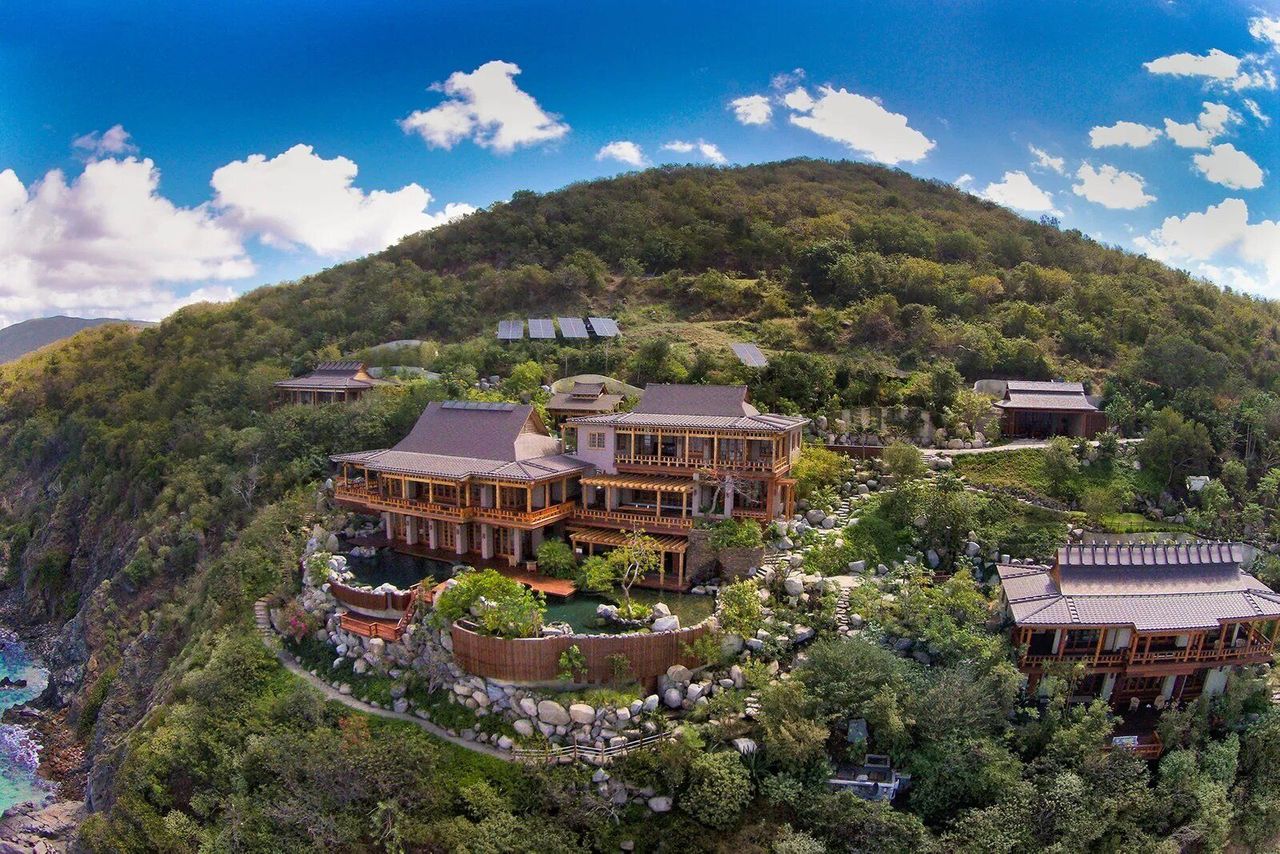 Villa Katsura from overhead, with solar panels on the hill.