On the edge of a green ravine in Spain's northern Basque country, the Chapel House was a crumbling, 16th-century church when the current owner, Tas Careaga, bought it and enlisted his friend, architect Carlos Garmendia, to turn it into a contemporary home. The structure had been abandoned since the late 1970s, and the renovation would take three years, ultimately landing in the pages of Dwell.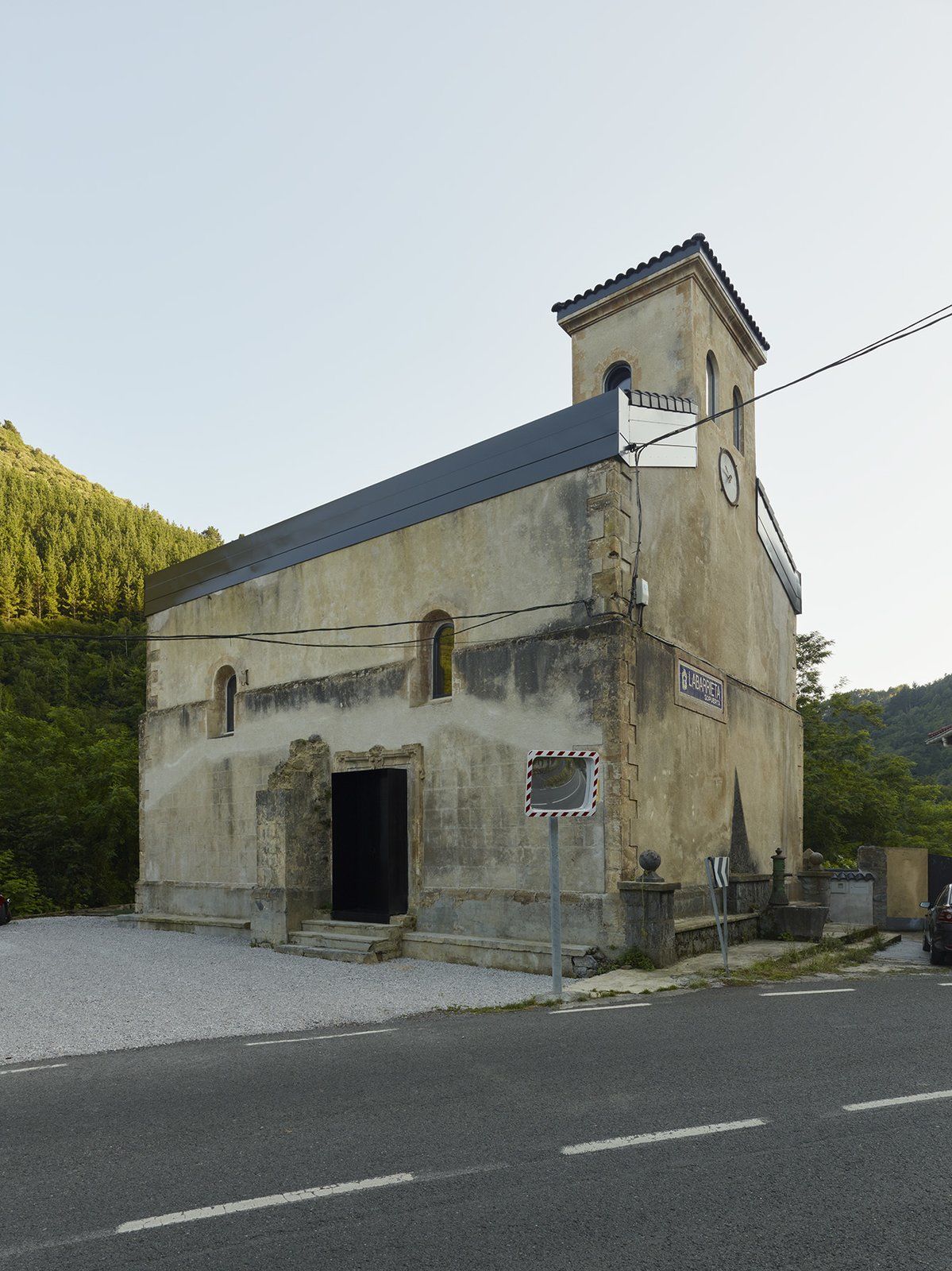 The 16th-century Basque church that Tas Careaga and architect Carlos Garmendia converted sits in the small town of Sopuerta, Spain, about a half hour west of Bilbao. The lush lot is flanked by a wooded hillside.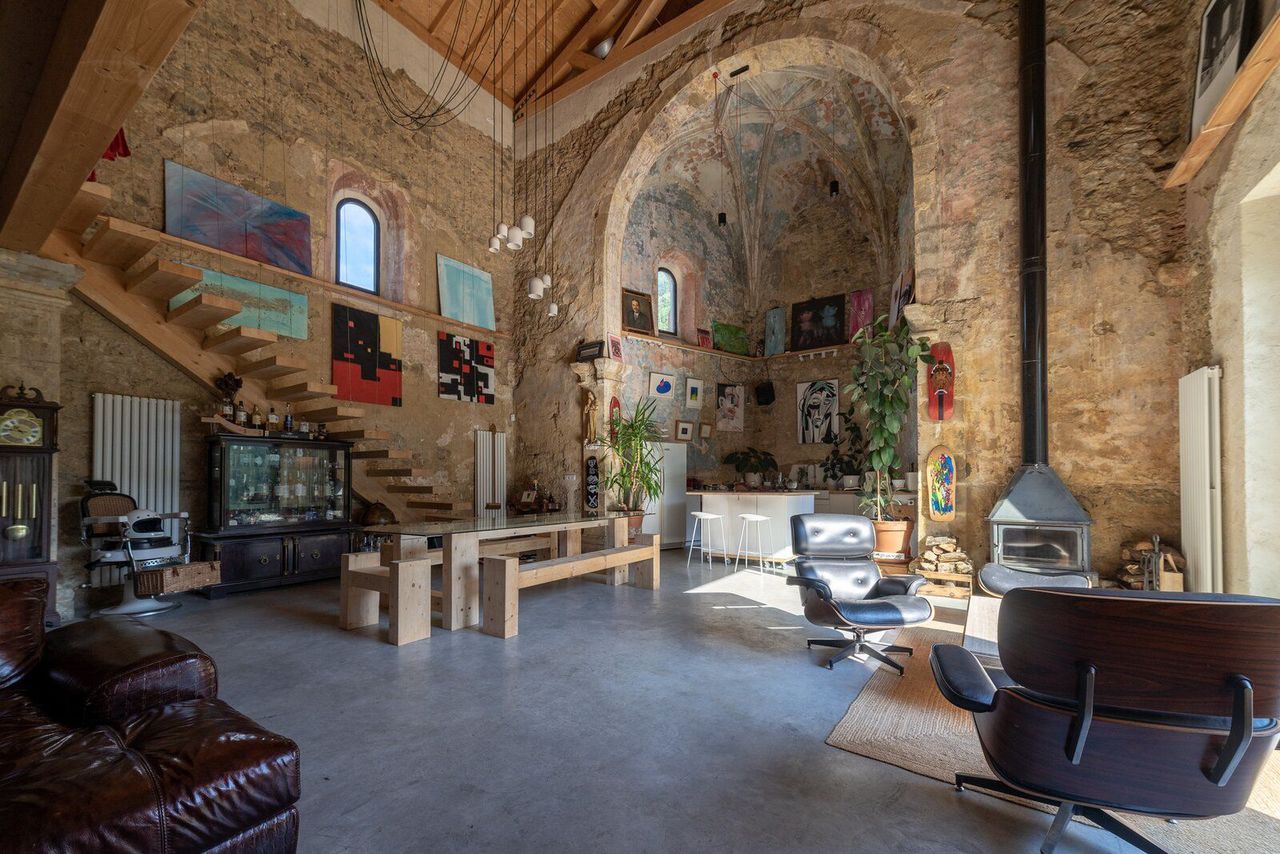 Inside, polished cement floors cover the ground level, contrasting with the structure's centuries-old stone and plaster. An open-tread staircase leads to the two-story loft.

"[Tas] has done a breathtaking job of blending Renaissance and modern aesthetics, creating a thoroughly contemporary living space with an exalted and meditative atmosphere," says listing agent Ana Vela. "This is a truly unique home that will captivate artists and art-lovers alike."




The kitchen, which boasts custom cabinetry, occupies the apse.

For Garmendia, the project was not just a restoration, but also an opportunity to "show that ruins can have value." His strategic design accommodates a modern lifestyle while preserving the old building and showcasing the effects of time. Measuring 2,150 square feet, the home features spacious living areas underneath the original, 40-foot ceiling vault.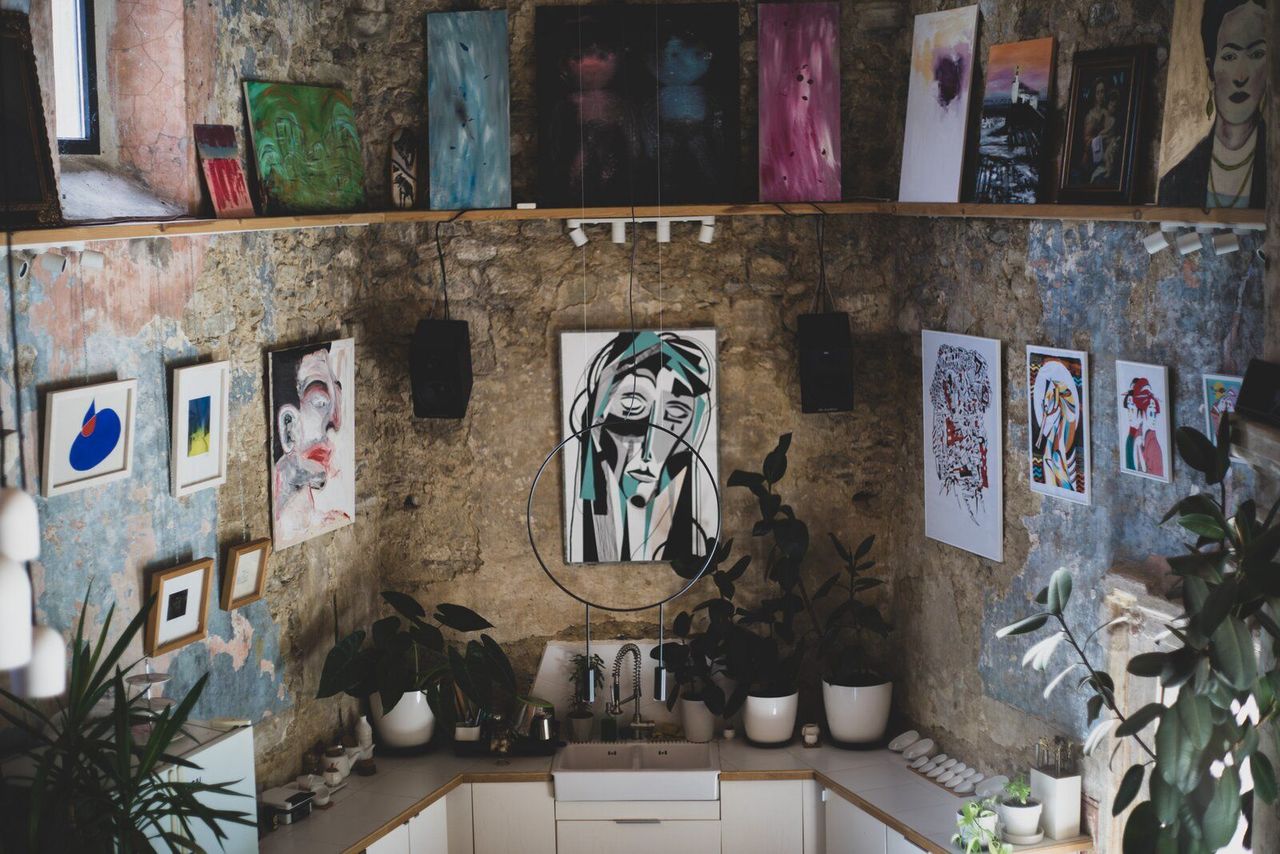 A high shelf displays art in the lofty kitchen.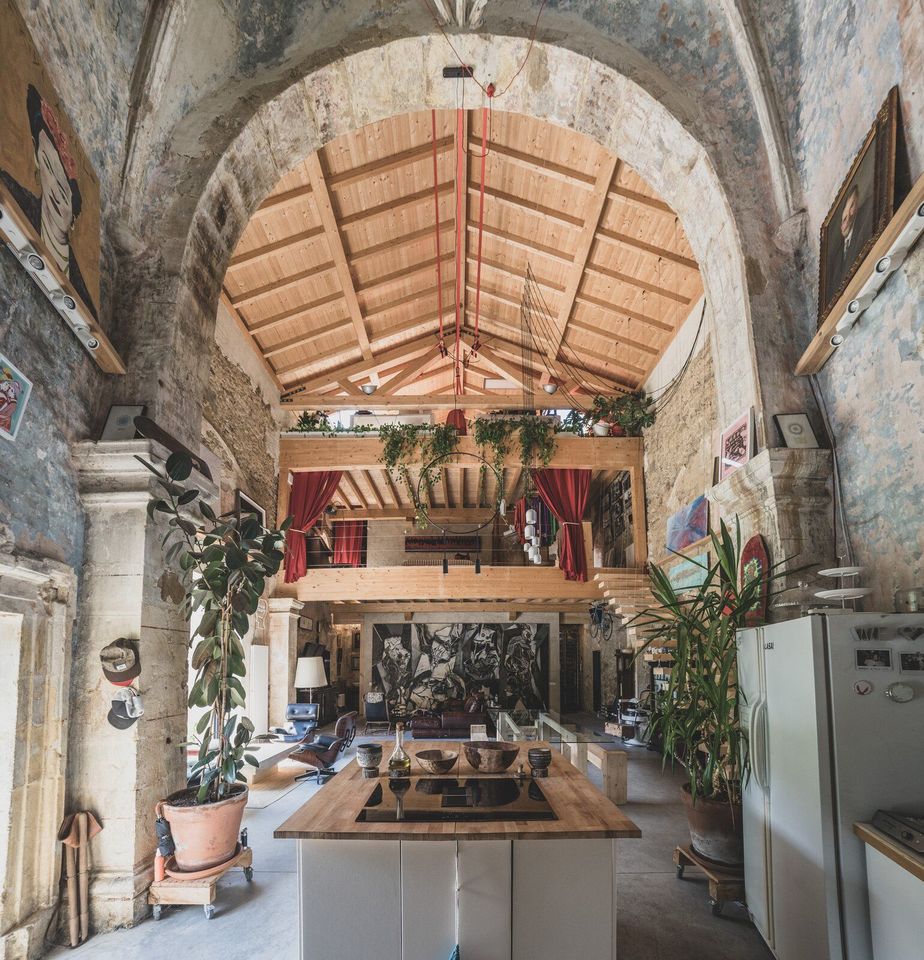 "The ingenious design [of the loft towers], enshrined in an elegant wooden ceiling reminiscent of a cathedral, makes the most of the building's height," says listing agent Ana Vela.

The more private areas of the home-including the bedroom, office, and two full bathrooms-are integrated into the two-story loft, which Garmendia describes as "new architecture implanted into old." Outside, a thriving garden awaits, as well as several designated spaces to gather and enjoy the natural surroundings.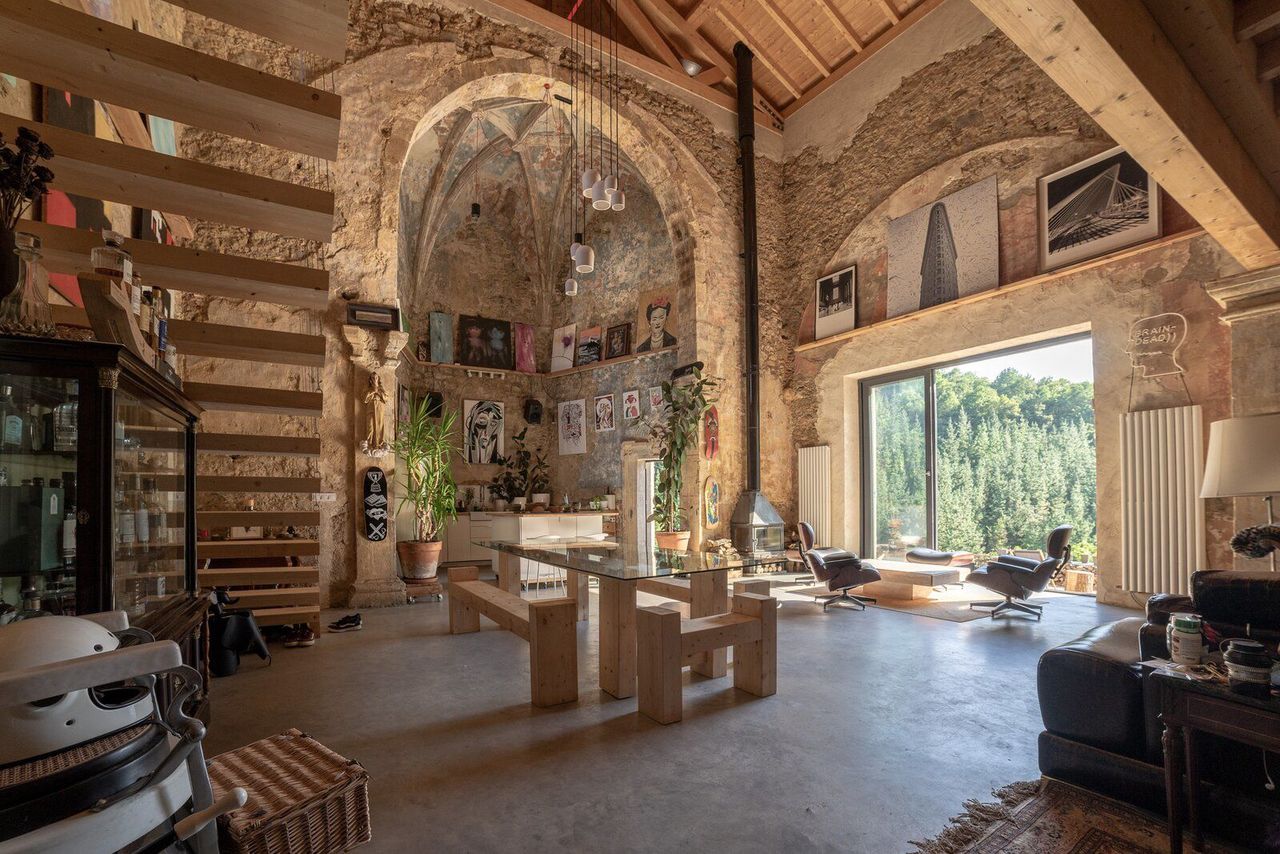 Large glass doors help illuminate the space and its textured walls.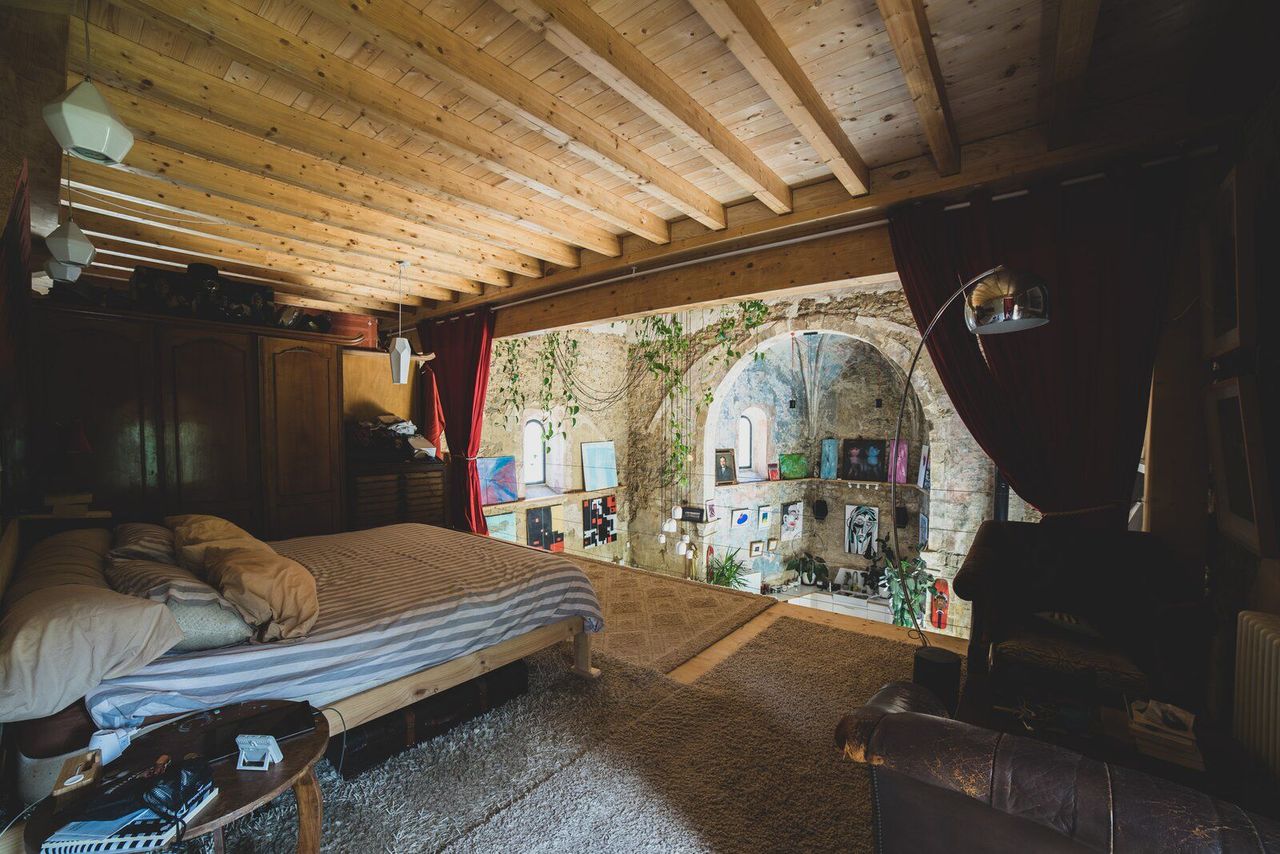 The cozy, lofted bedroom overlooks the main living areas on the ground level.

With another creative project now in the works, the current owner is seeking to hand over the keys to Chapel House. The sale price also includes a small collection of art and furniture amassed throughout the last 10 years.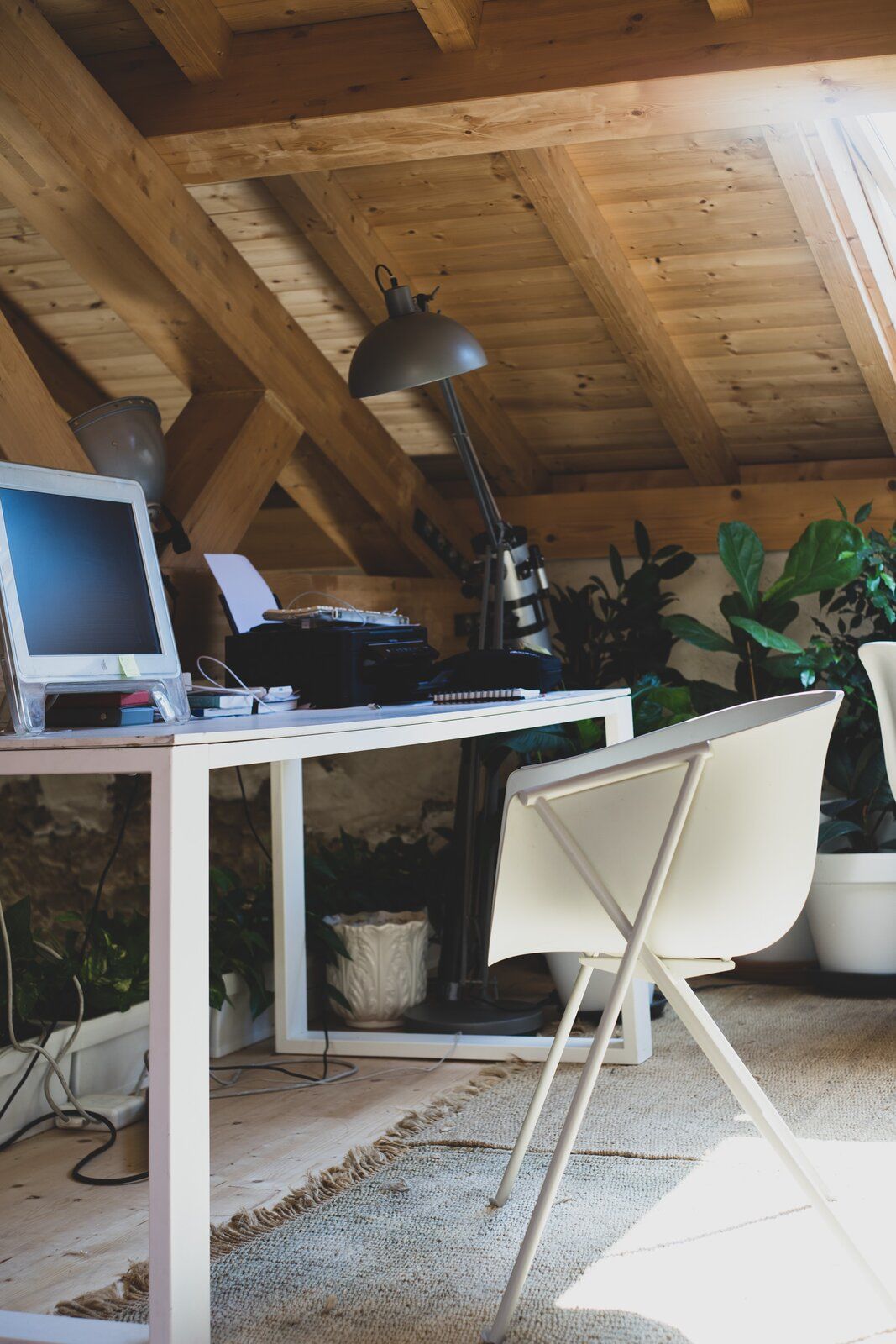 Illuminated by a wide skylight, the second level of the lofted space is currently used as an office.