Designed in 1941 and built in 1951, the Stuart Richardson House in Glen Ridge, New Jersey, is one of only three remaining homes by Frank Lloyd Wright in the Garden State.

According to the listing, there are even letters that document the original owners' correspondence with Wright regarding the Usonian home while the architect was in New York City to work on the Guggenheim.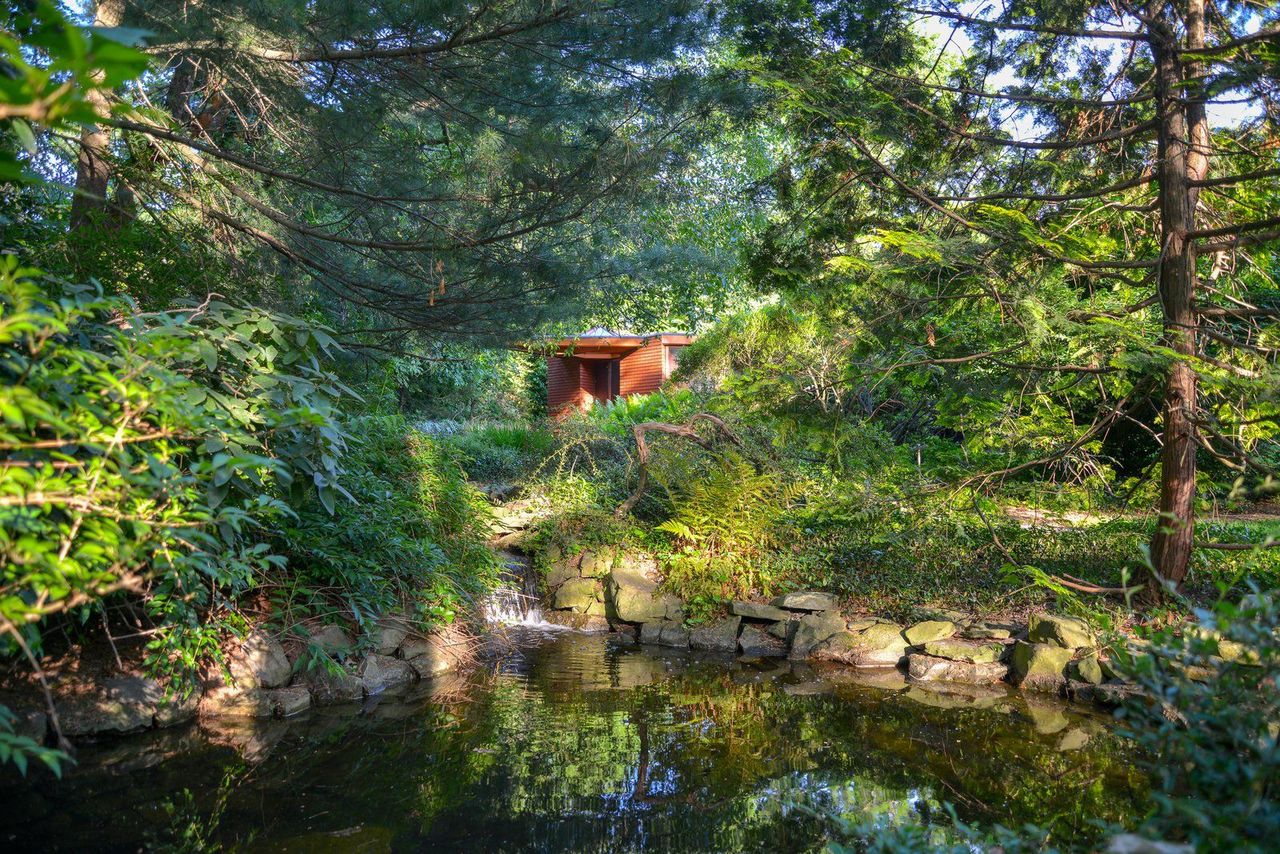 The Stuart Richardson House sits on a verdant, half-acre plot in Glen Ridge, New Jersey, with a stream and an in-ground swimming pool in the backyard.

Like Wright's other Usonian homes, the Stuart Richardson House is a single-floor dwelling with a simple roofline, and makes sue of modest materials: brick, wood, and concrete. The 1,800-square-foot, three-bed, two-bath residence also features in-floor radiant heating spanning its unique, hexagonal floor plan. Eschewing right angles, the rooms are formed at 60- and 120-degree angles.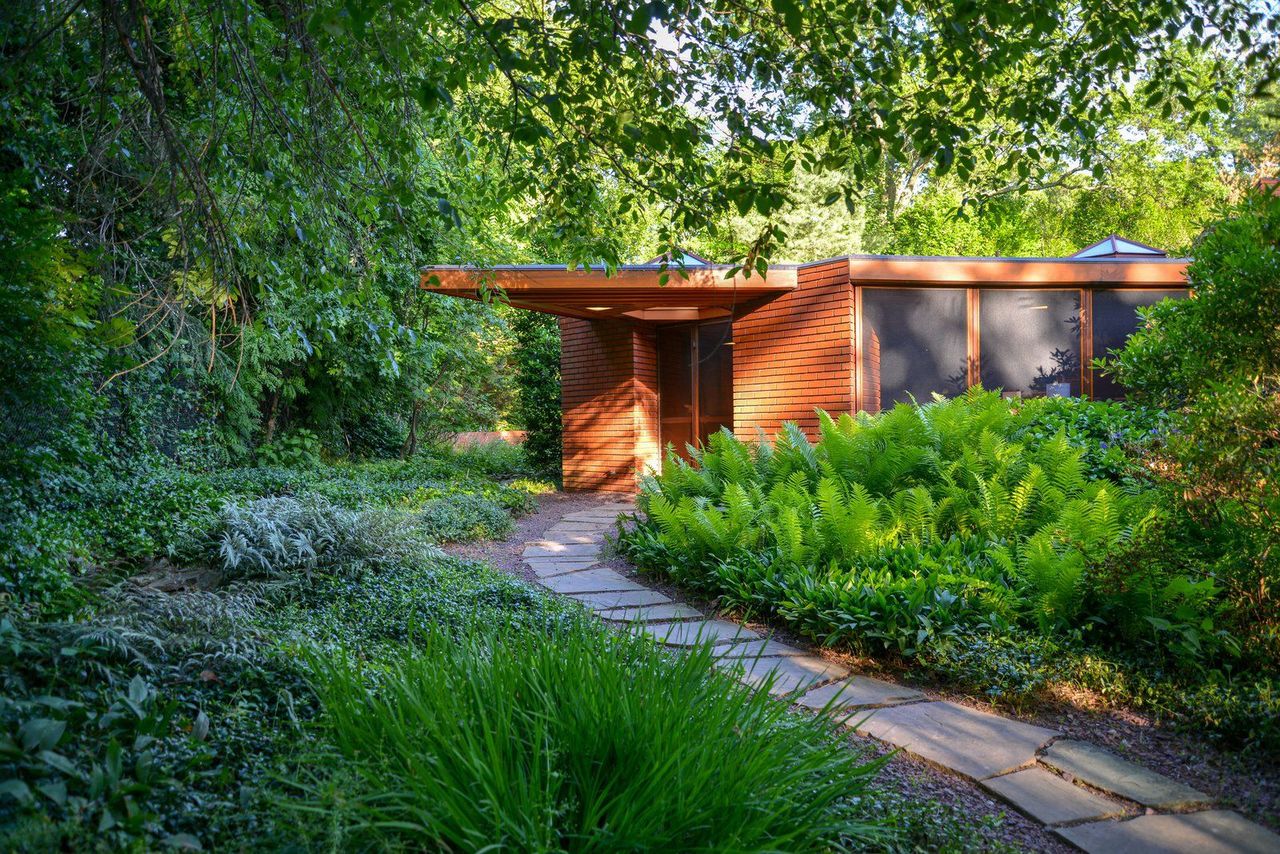 The home was previously occupied by the president of the Frank Lloyd Wright Building Conservancy (FLWBC), and has been lovingly restored over the years. A dramatic, cantilevered entryway sets the tone for visitors.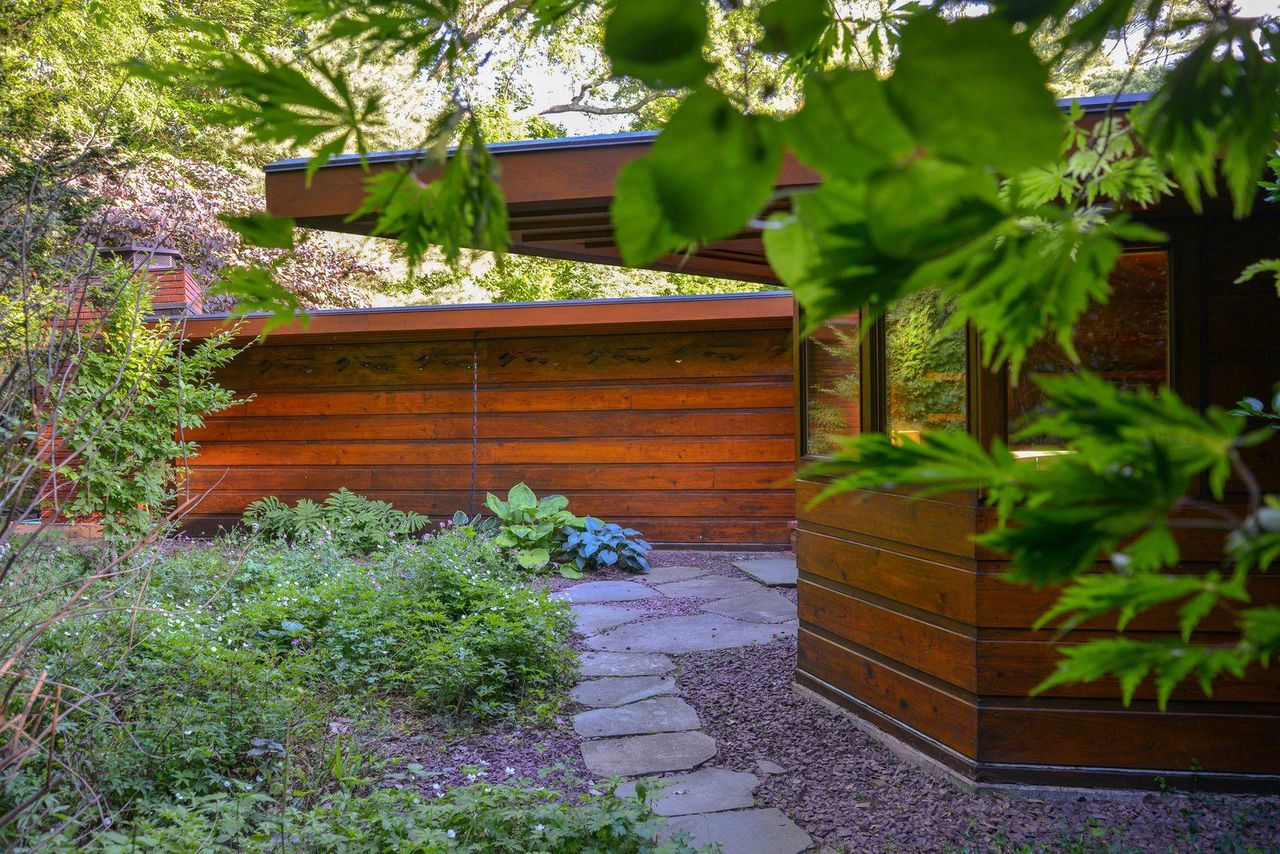 In 2010, it won a Wright Spirit Award from the FLWBC for outstanding stewardship of a private building.

Hexagonal and triangular skylights puncture the ceiling, and a wall of windows opens to a side garden. Prospective buyers will be glad to find original, built-in desks, dressers, tables, and cabinets throughout. The highlight of this abode, however, is its triangular living room with an "inverted pyramid" ceiling, and 14 French doors that lead to a backyard patio.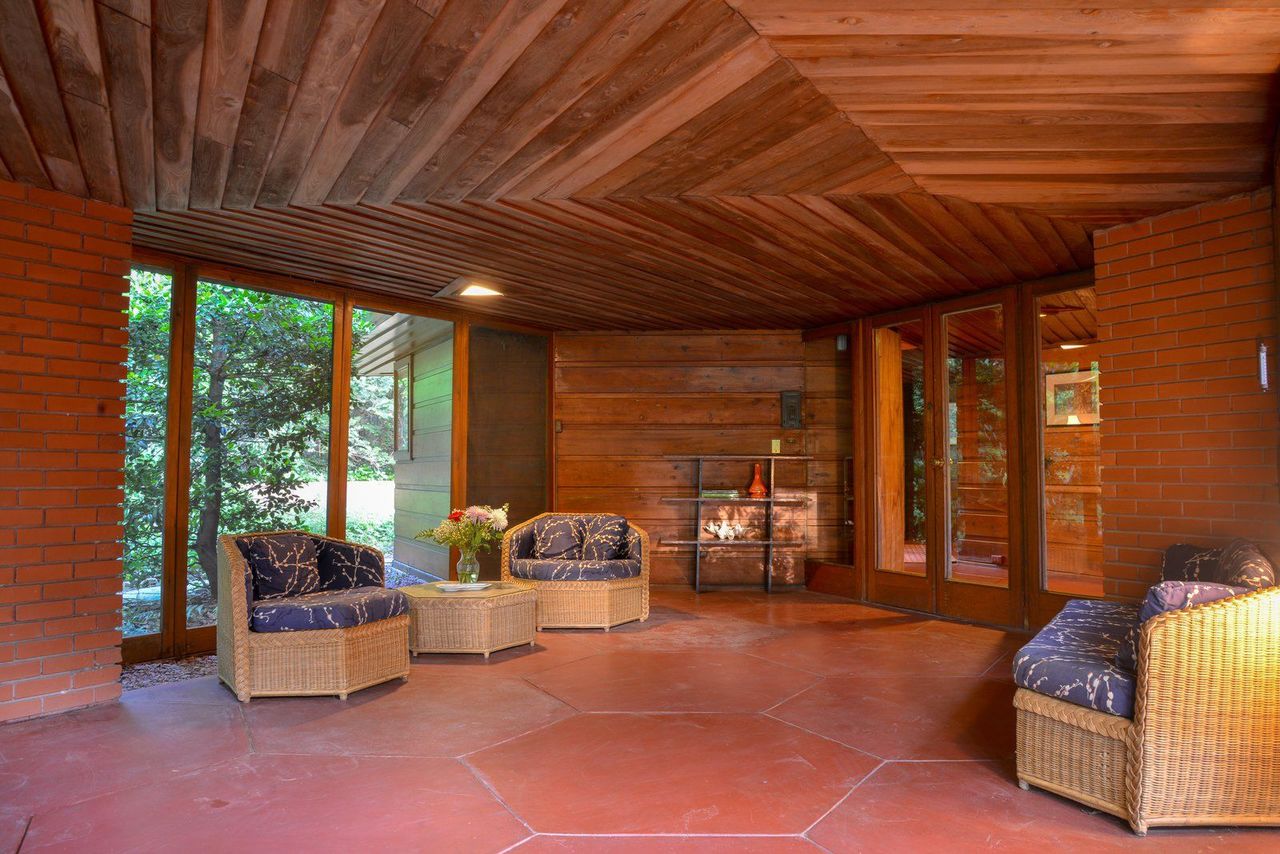 The exterior and indoor/outdoor spaces are a mix of brick and wood paneling. Hexagonal concrete floor tiles create continuity between interior and exterior.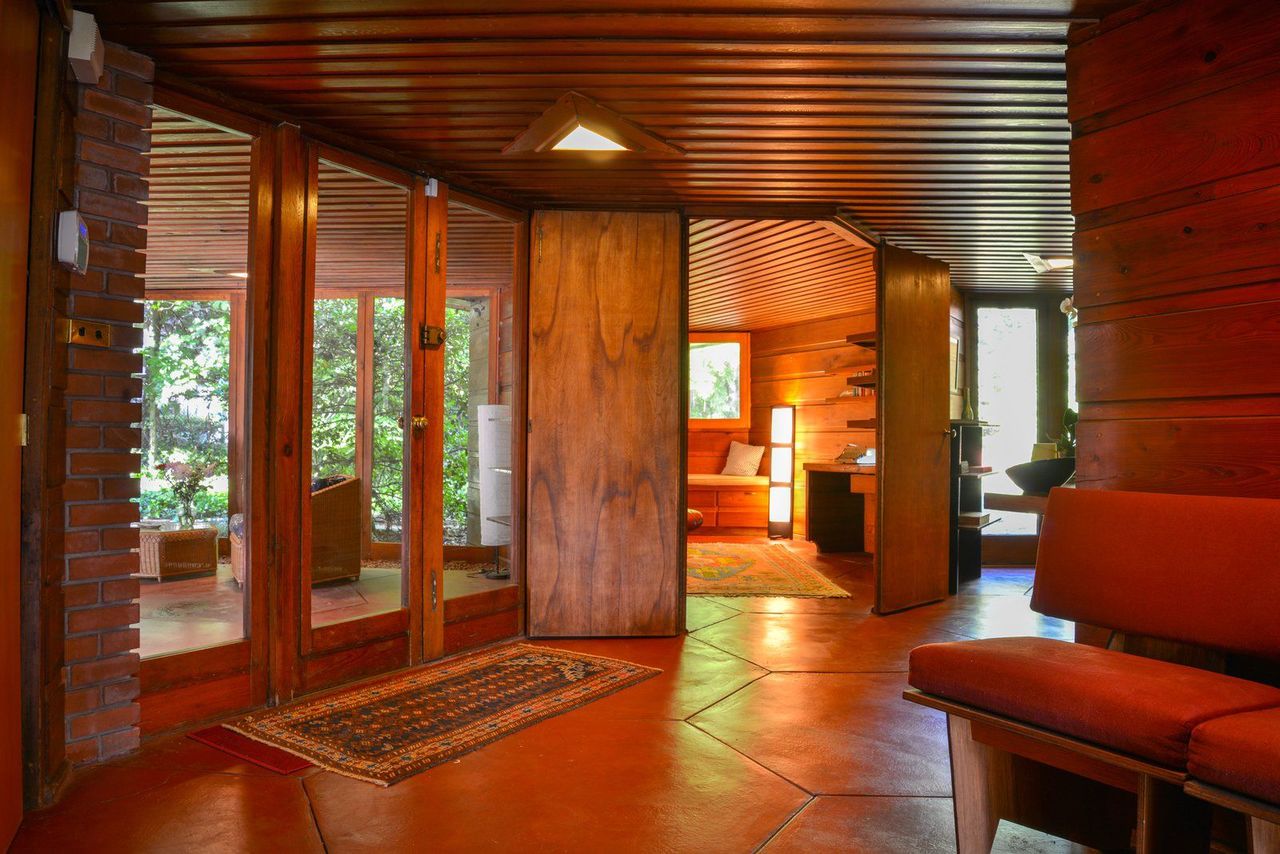 The hexagonal rooms feature the same recessed, triangular lights that Wright used in the Guggenheim Museum.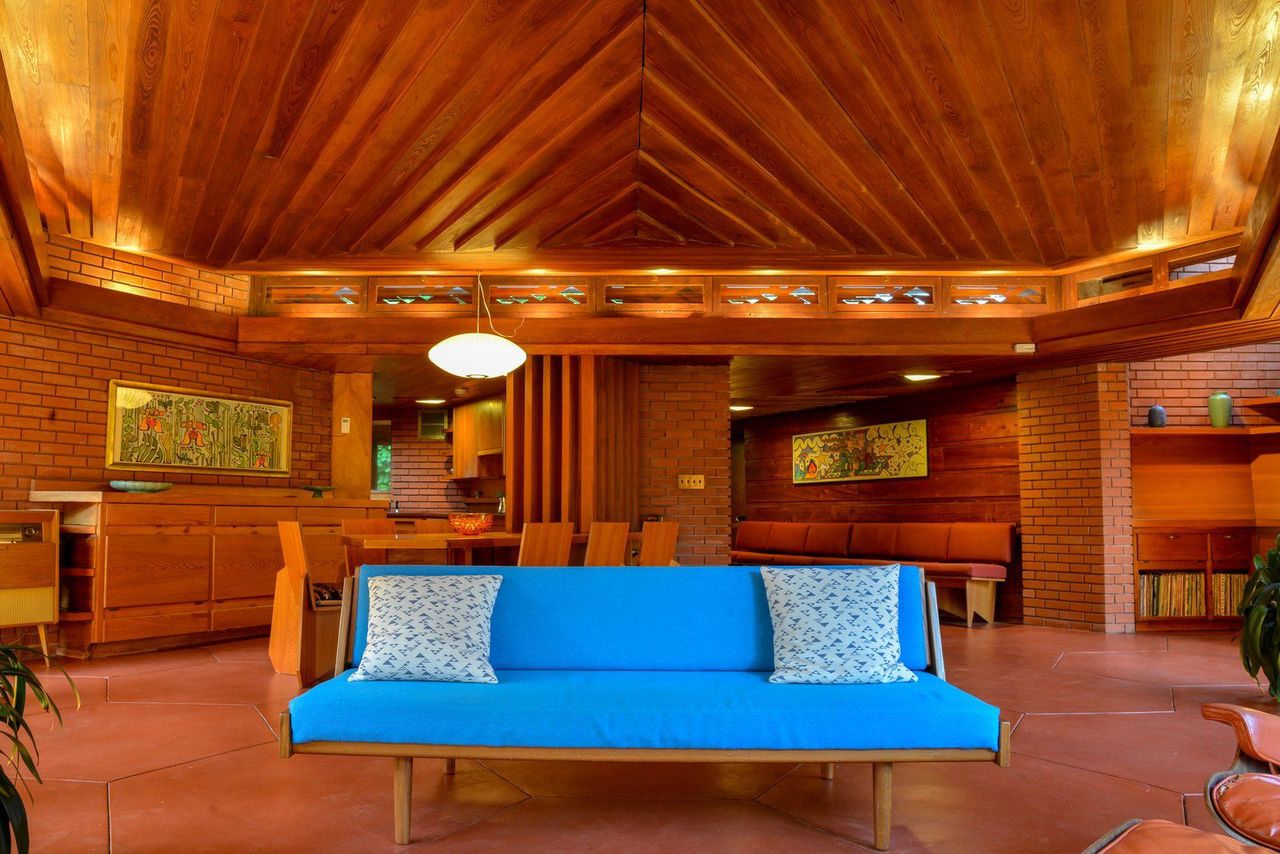 The brick house has cypress paneling and woodwork throughout. The ceilings feature a unique chevron-like wood paneling. Clerestory windows provide additional light.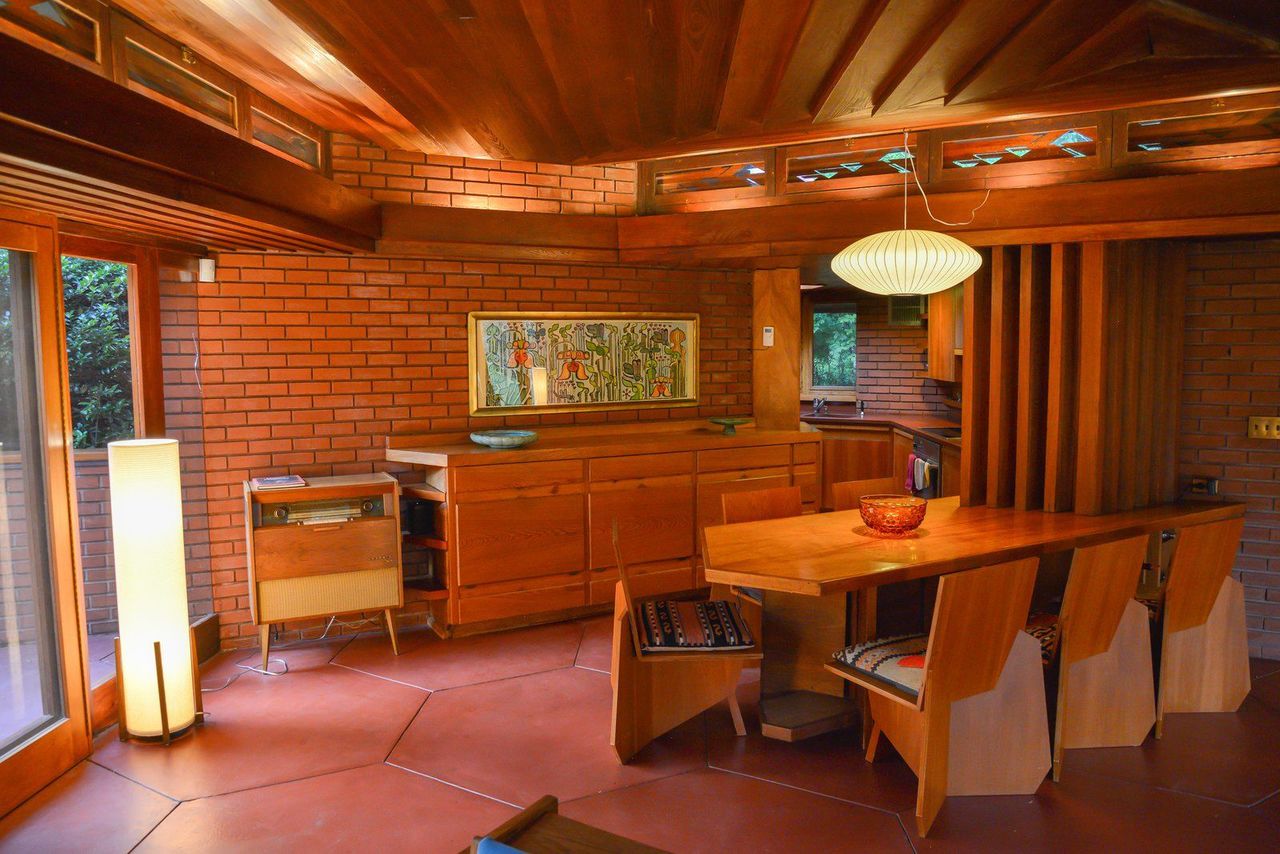 An original built-in dining table and chairs that Wright designed specifically for the house divide the living space from the angular galley kitchen.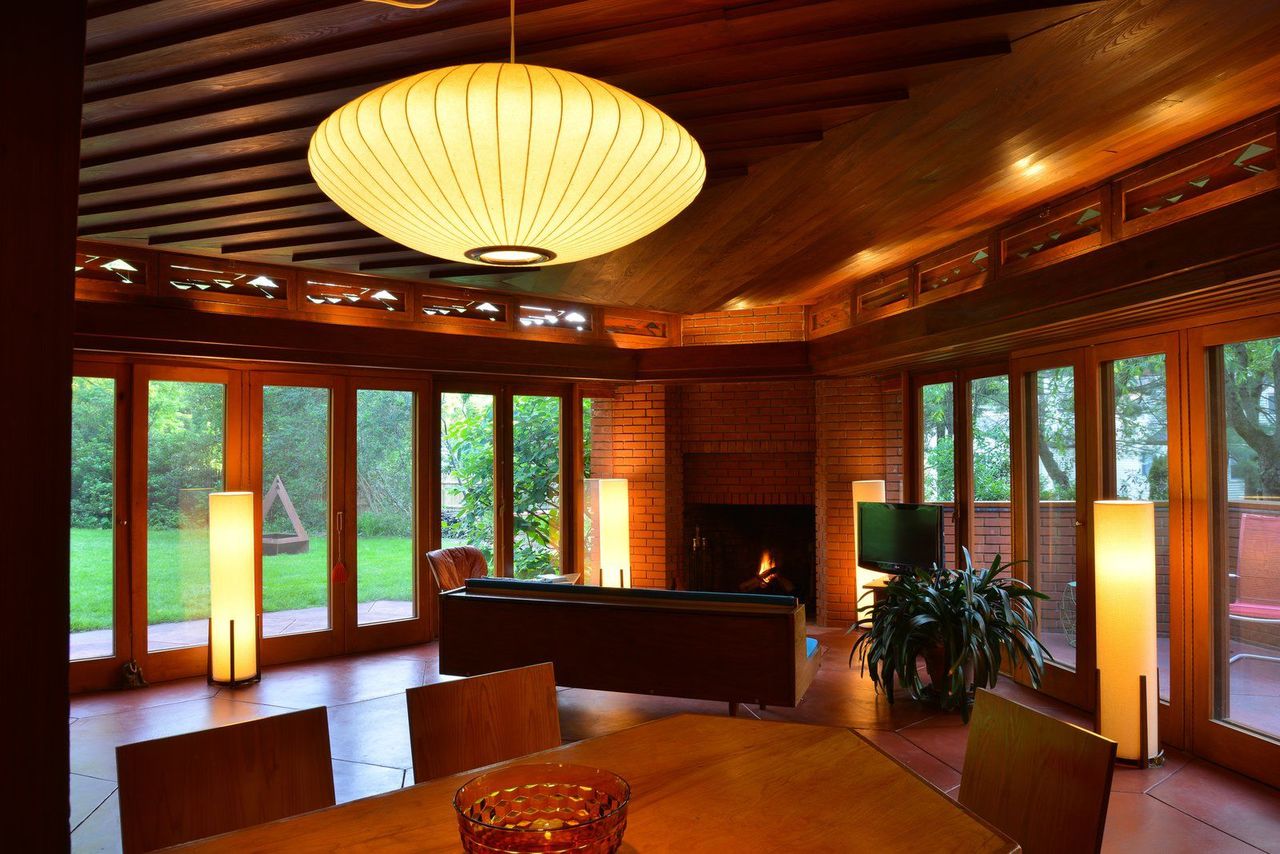 Like in most of Wright's Usonian designs, there are floor-to-ceiling windows to allow for natural light. The living room features 14 French doors which open to a patio for indoor/outdoor living. Even the fireplace is triangular.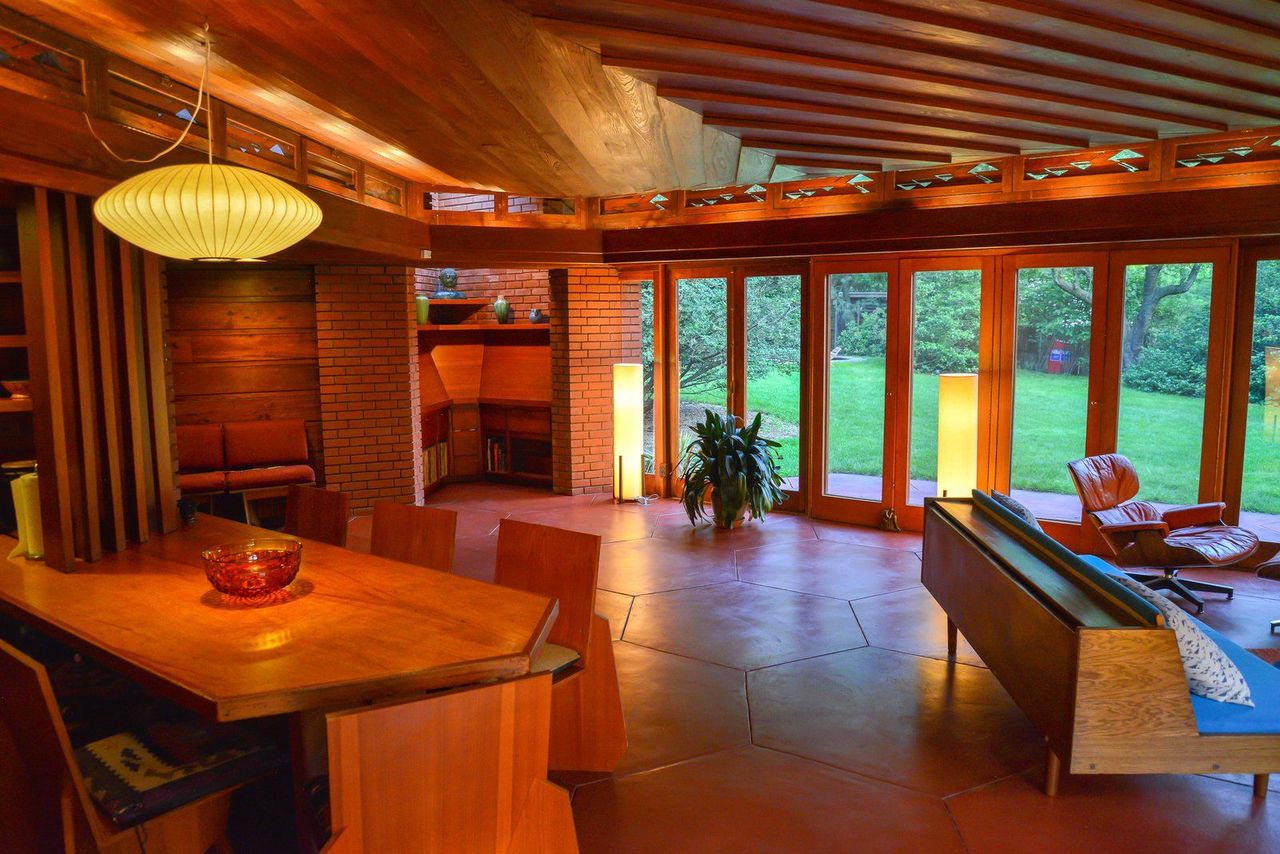 The home's heated floors are deep red, hexagonal tiles. It is said to be the earliest example of the architect's experiments with this type of floor pattern.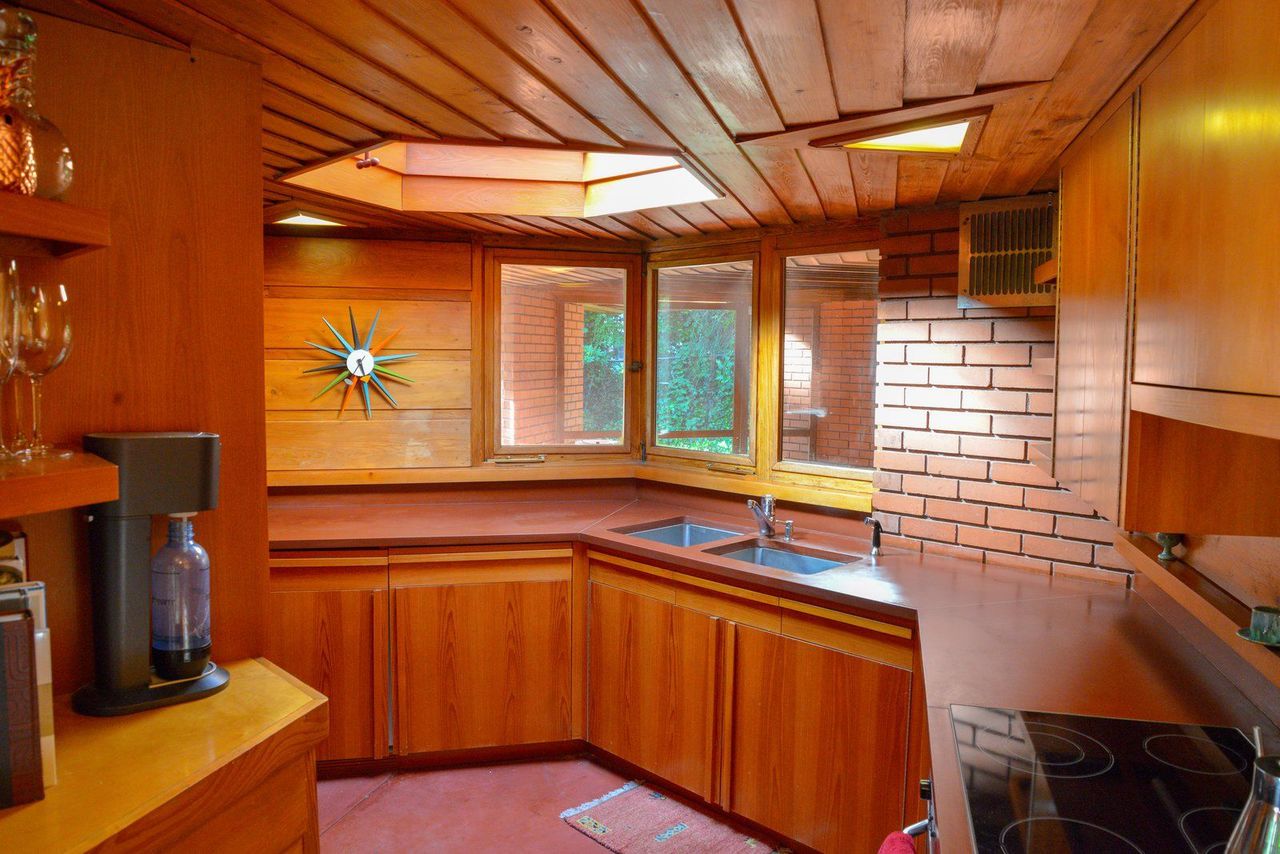 The angular galley kitchen is illuminated by a hexagonal skylight.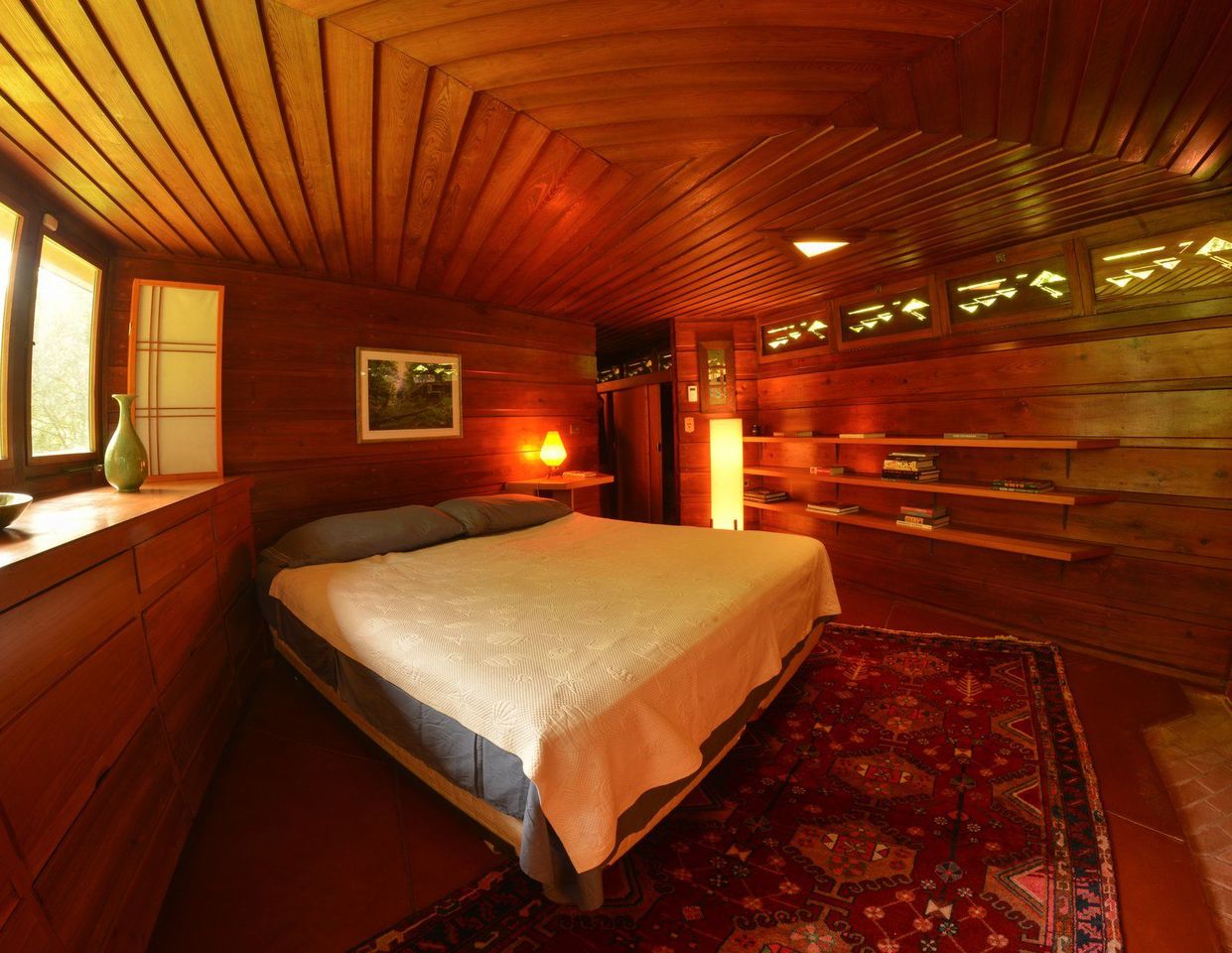 The home has been praised for its beautiful millwork, as seen in the cypress-plank walls and built-in bookshelf here.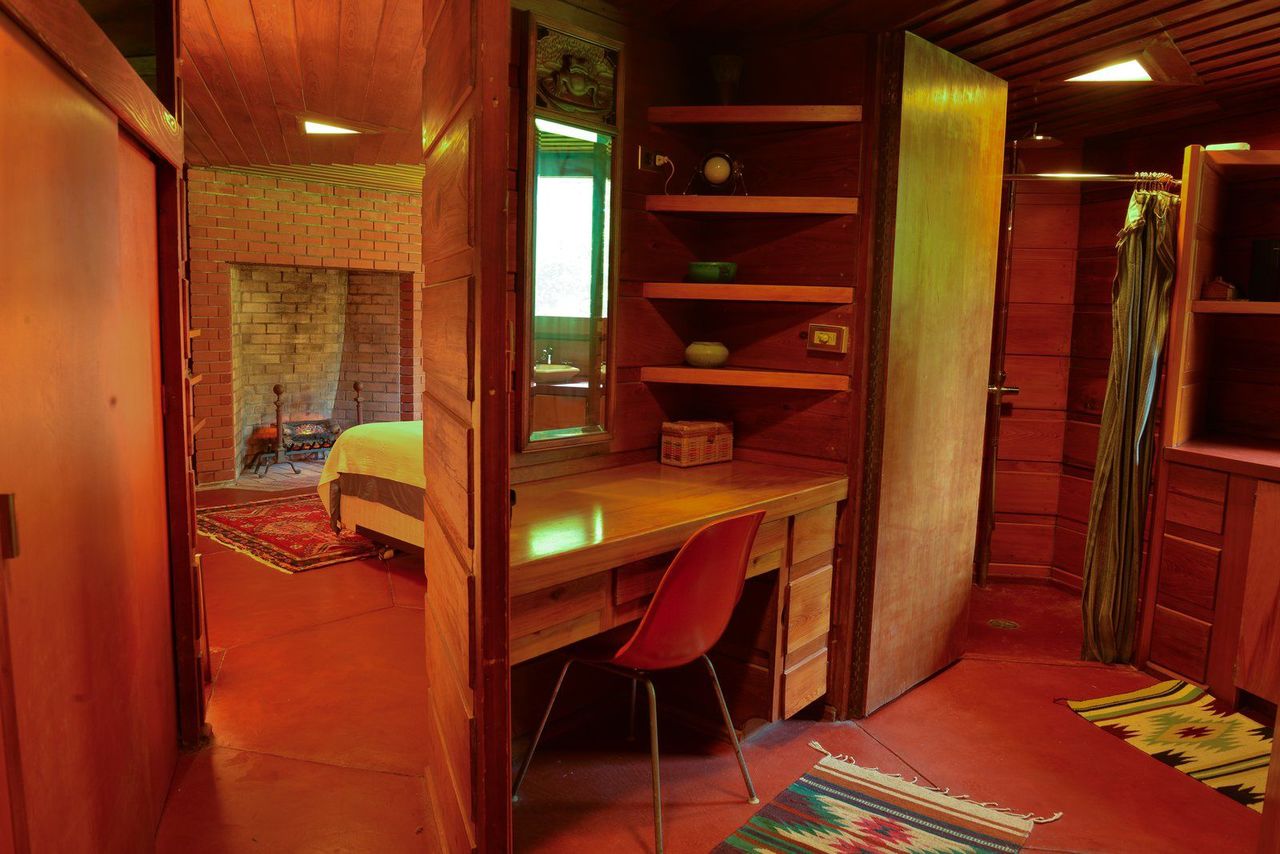 The bedroom also features a built-in desk nook and a fireplace.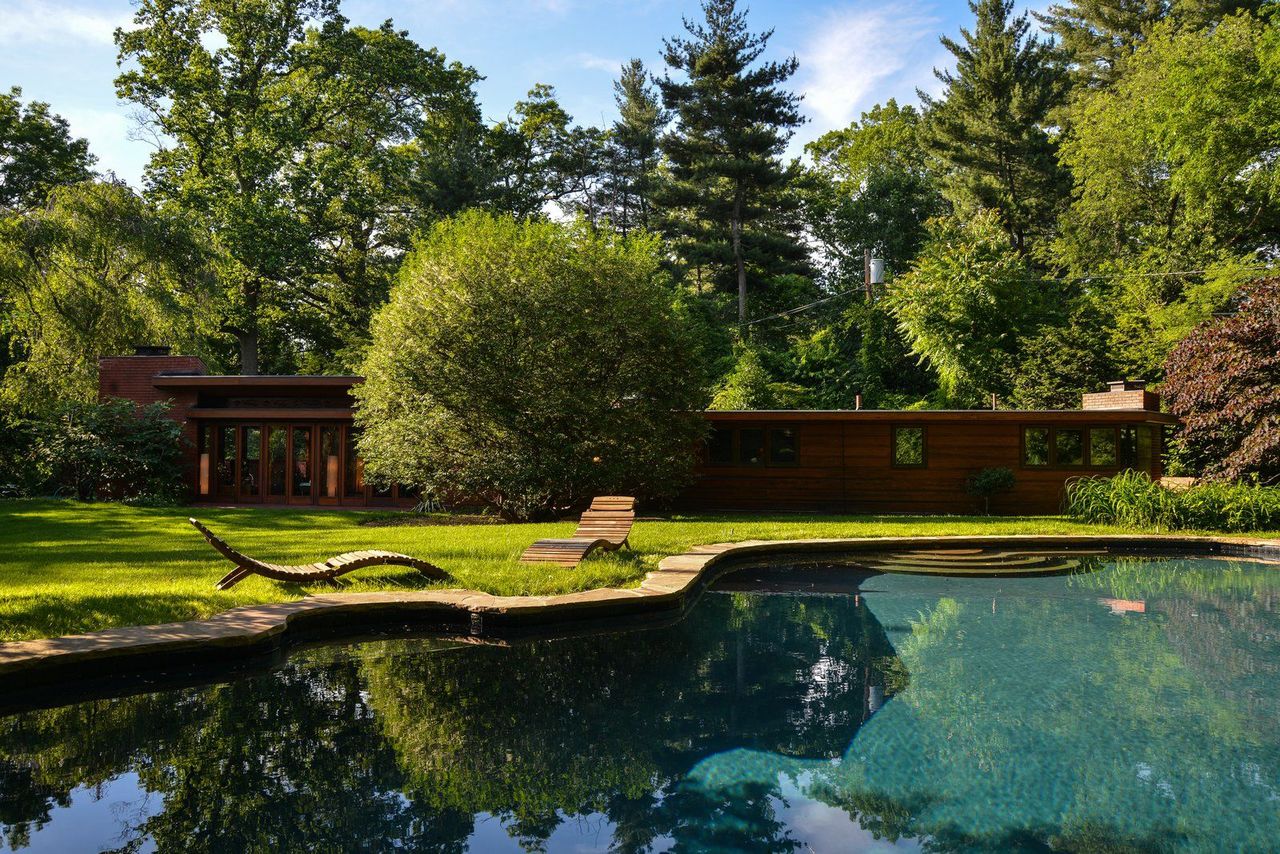 The serene backyard even boasts an in-ground swimming pool.