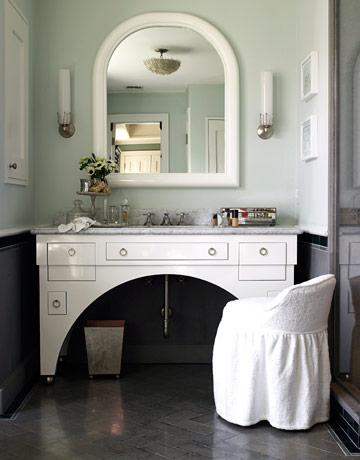 Vanity
Designer Laura Kirar repeated the arch in the white lacquer vanity and mirror. "The vanity is loosely based on a shapely black lacquer desk from the 1920s by Eileen Gray," she says. "It has a Deco feeling, but not slavishly so." She gave handblown glass sconces a machine-age shape. The ceiling light is 1940s Murano glass, from Carlos de la Puente. The swivel stool is from Ballard Designs. Mirrored wastebasket by Notre Monde.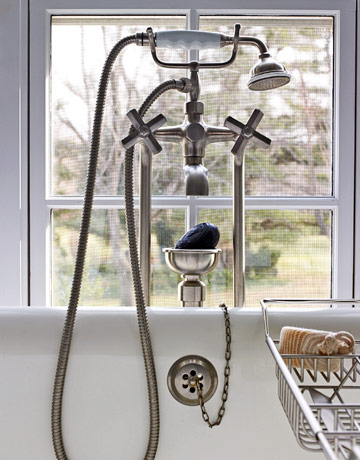 Tub Faucet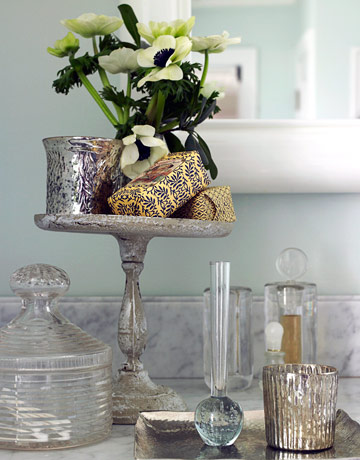 Bathroom Accessories
Mercury glass and silver-gilt accessories add elegant shimmer to the vanity, and a footed dish varies the scale.