Beau Cloud Mansion is a contemporary retreat hidden away in the layered hills of the Mid-Levels in Hong Kong. Inspired by the surrounding topography, design firm Bean Buro honed in on a cascading effect where horizontal forms seamlessly blend one space into another, instilling a serene flow through the space.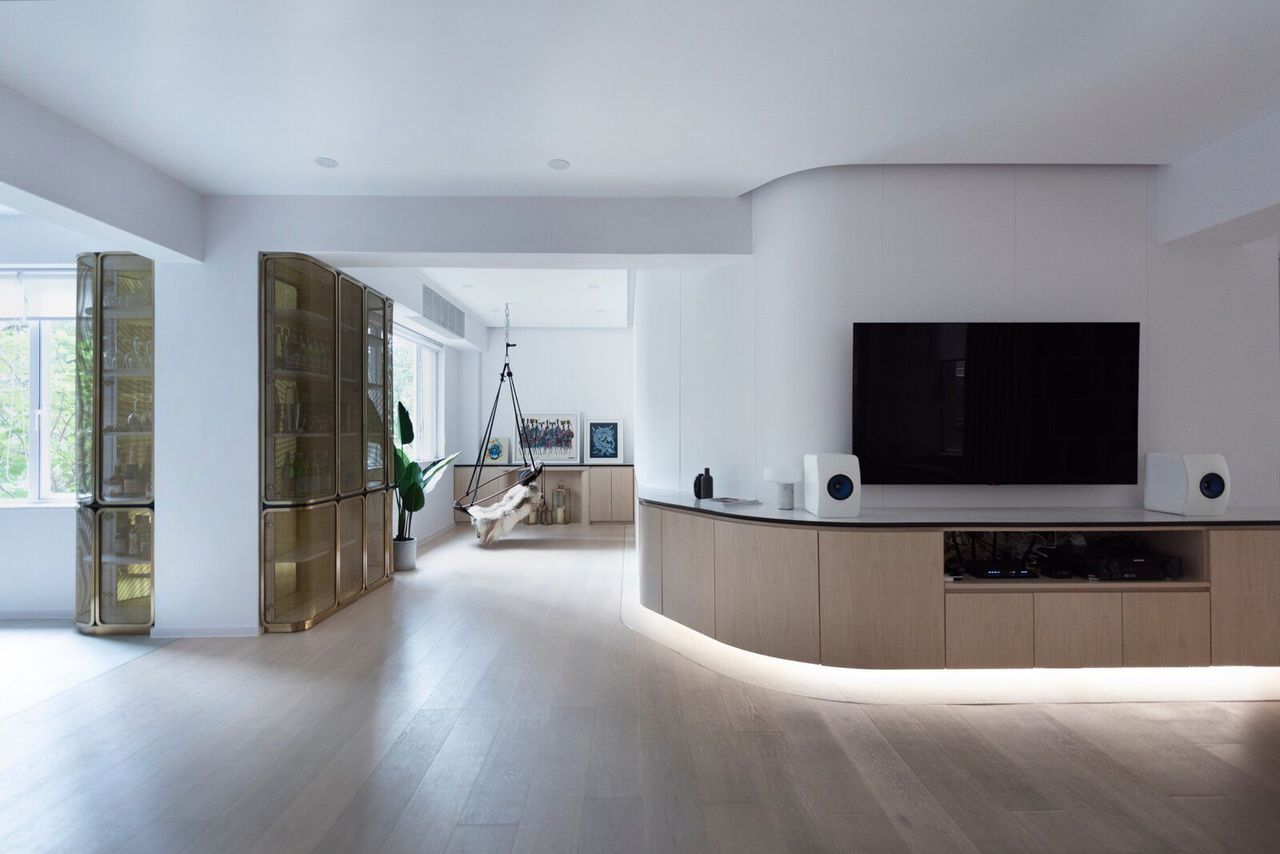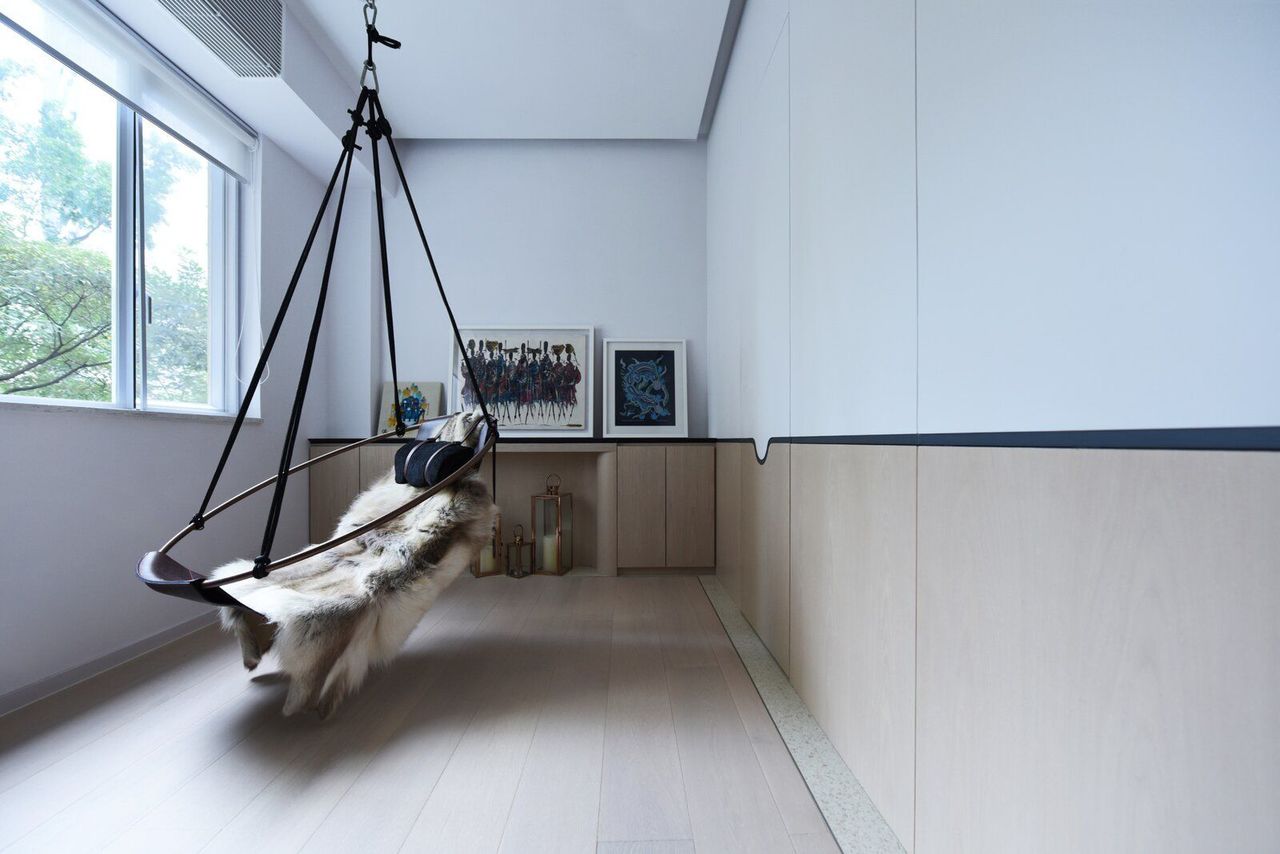 Bean Buro sought to maximize natural light and views-a lush panorama is visible from every window-while exploring different spatial approaches for room sizes and storage. The rooms are thoughtfully designed with the scenery in mind-like the bright reading corner with a hanging, window-facing chair.

The palette also draws from the natural surroundings, as seen in the long-plank and herringbone oak flooring, brass finishes, and bespoke timber-and-stone dining table.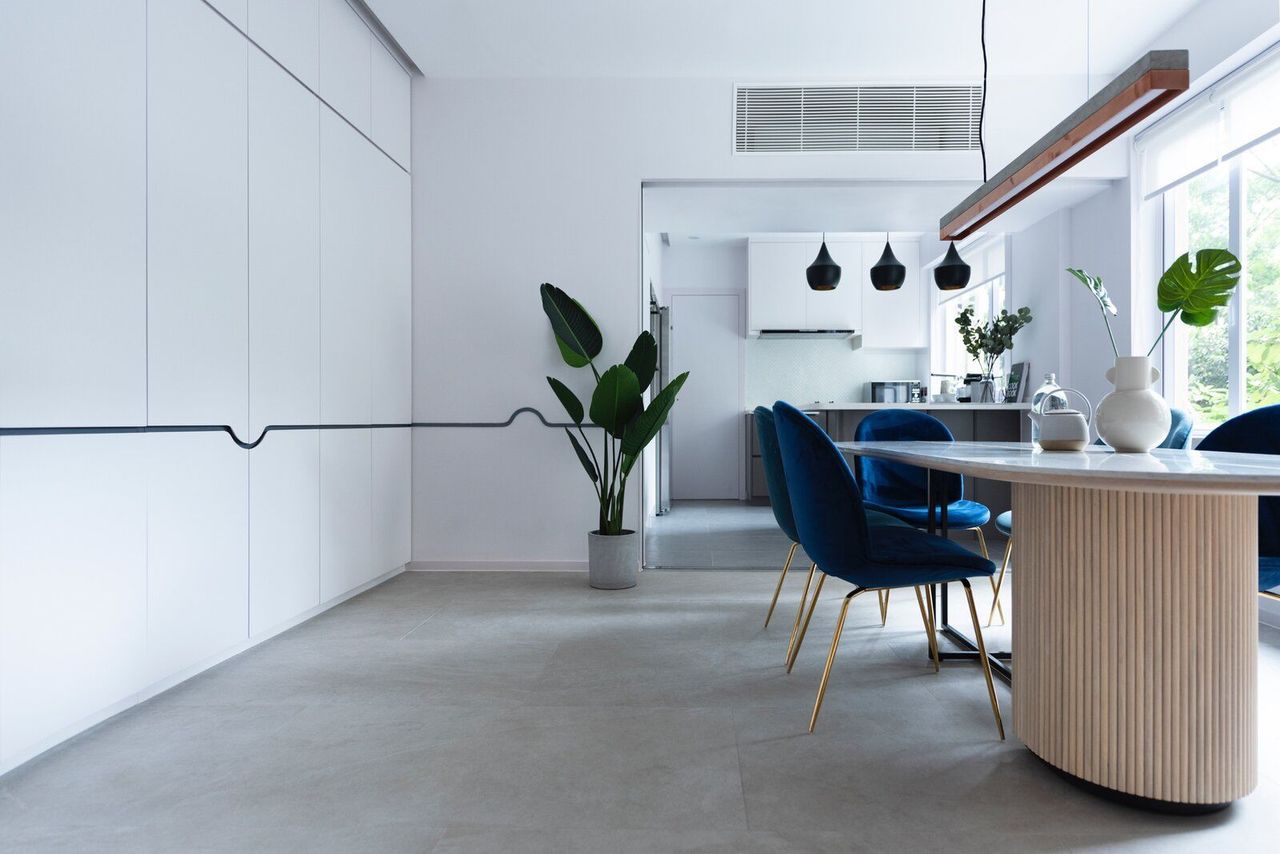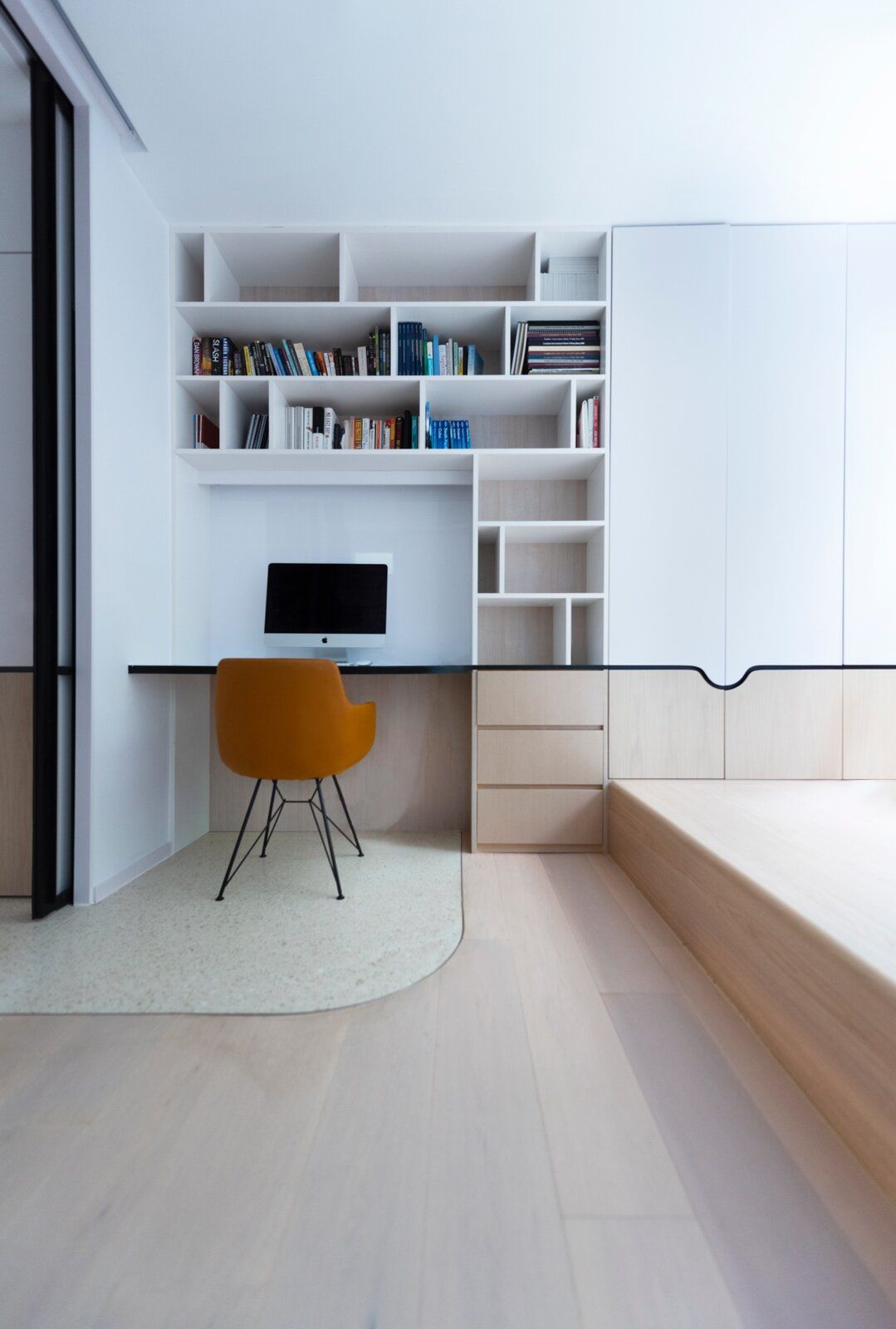 "We kept the material palette bright and neutral to maximize the poetic qualities of daylight as much as possible," says Lorène Faure, cofounder of Bean Buro.

The open-plan apartment holds an en suite primary bedroom, a guest bedroom and study, a guest bathroom, a lounge, a reading area, a kitchen with a breakfast bar, a dining room, and a spacious helper's room with a washroom. While renovating the home, Bean Buro took care to ensure a dog-friendly layout, plenty of storage, and flexible spaces that could welcome new family members.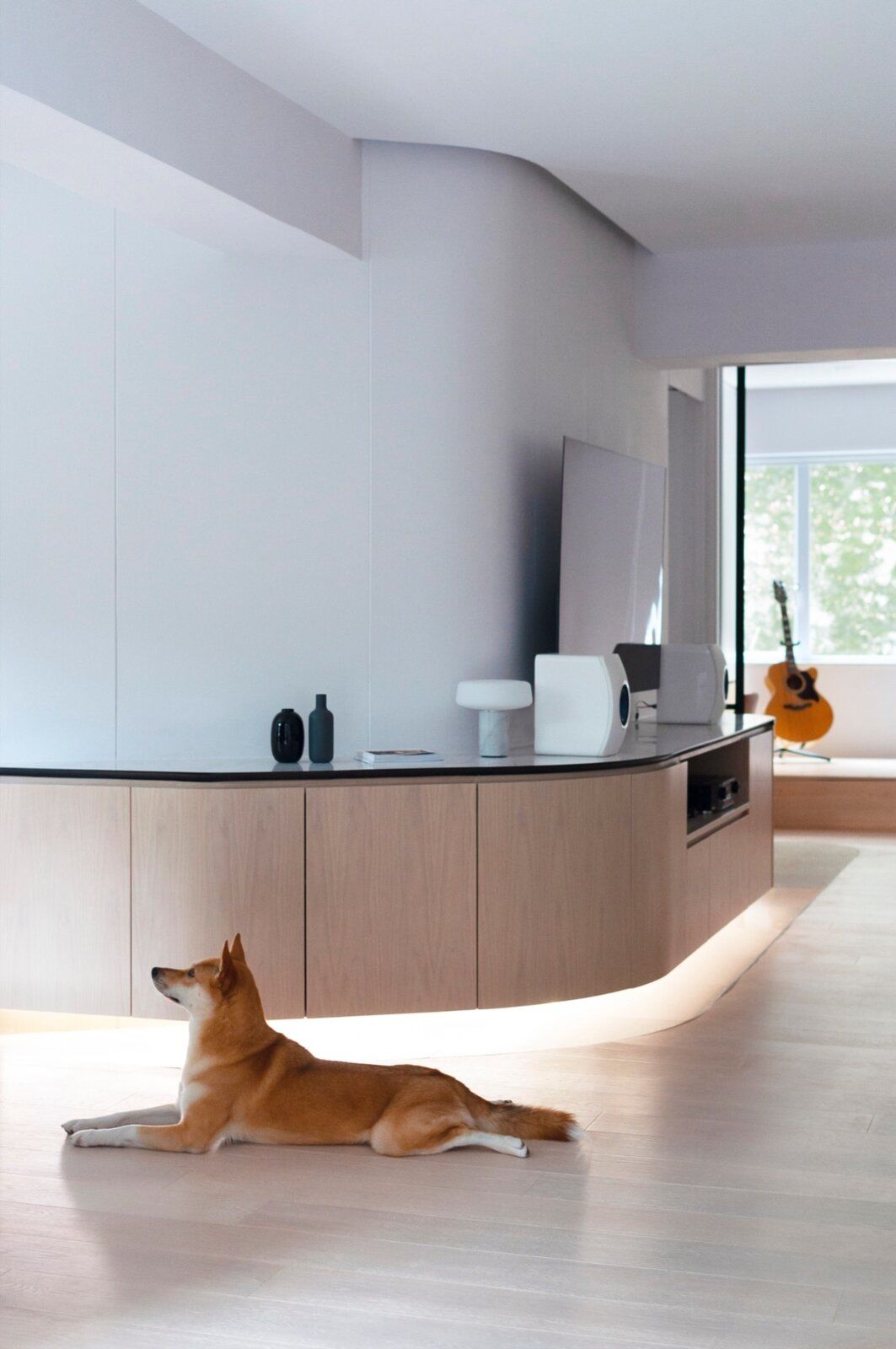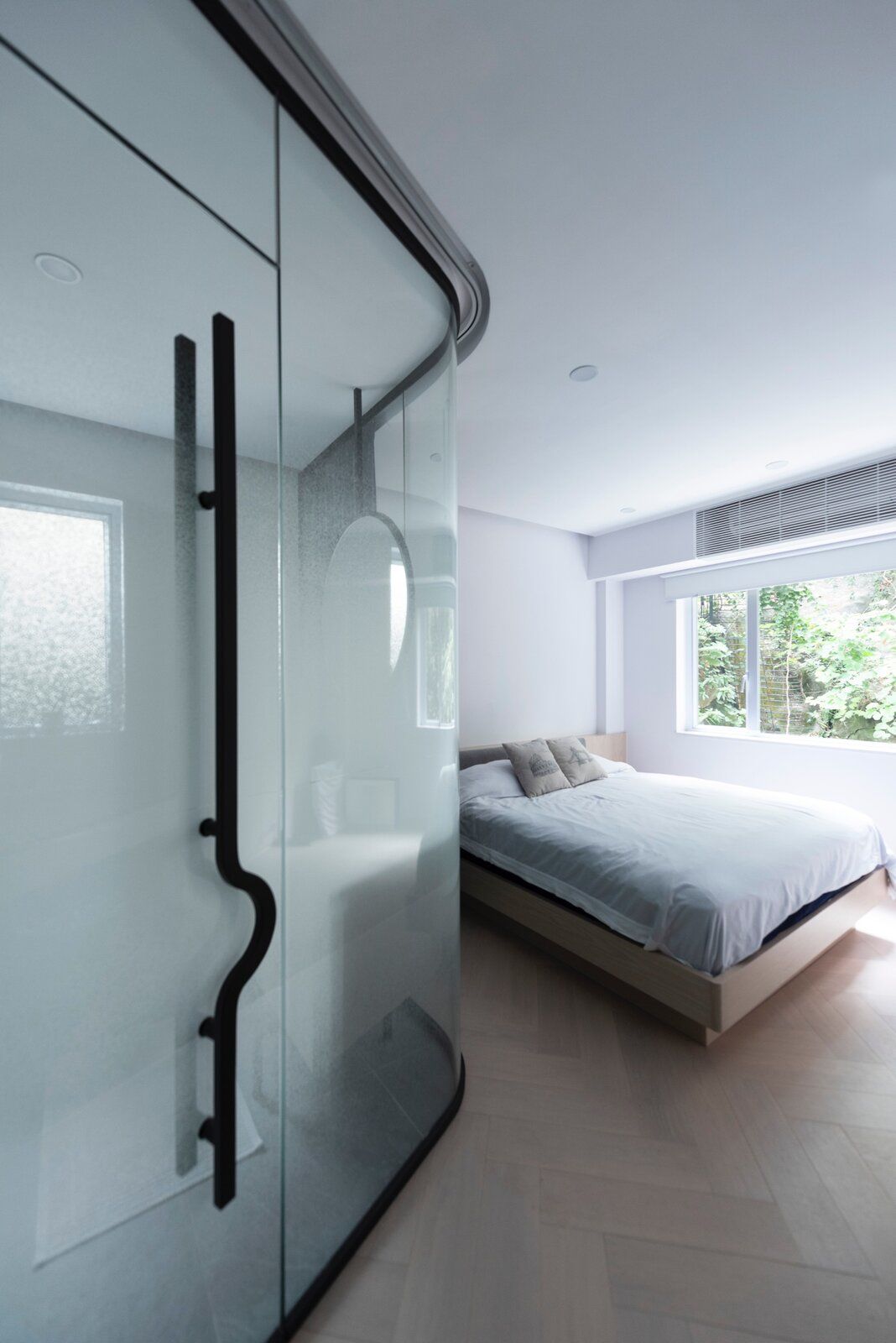 To address each of these elements, Bean Buro developed a curvaceous volume at the core of the home that encases the private areas (including the en suite primary bedroom, study, guest room, and guest restroom). On the reverse side, a built-in TV unit sits facing the lounge.

The bottom of the flowing form is accentuated with a continuous lighting effect to relieve heaviness. Further emphasizing the strata effect, a black datum line in the bespoke joinery runs through most of the apartment, with an occasional rise or drop adding a touch of playfulness.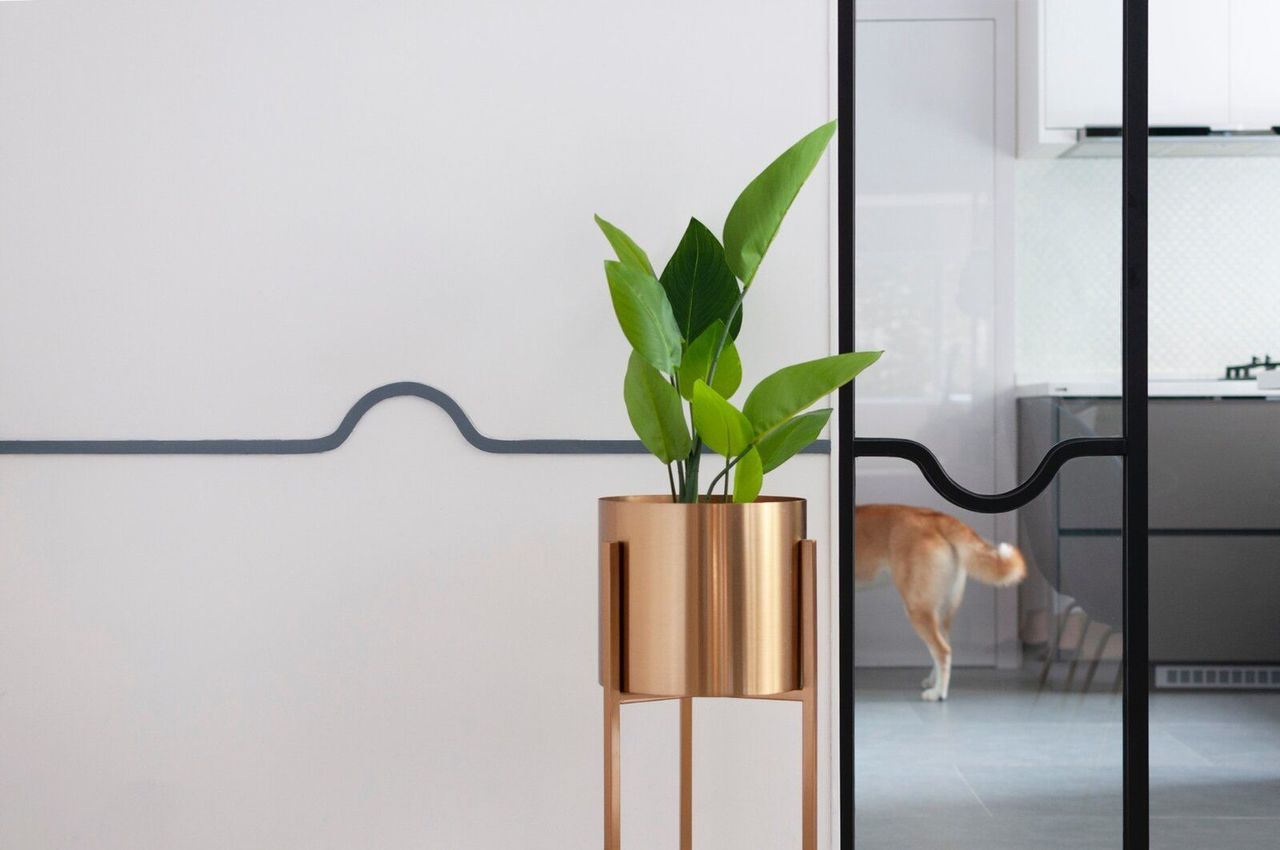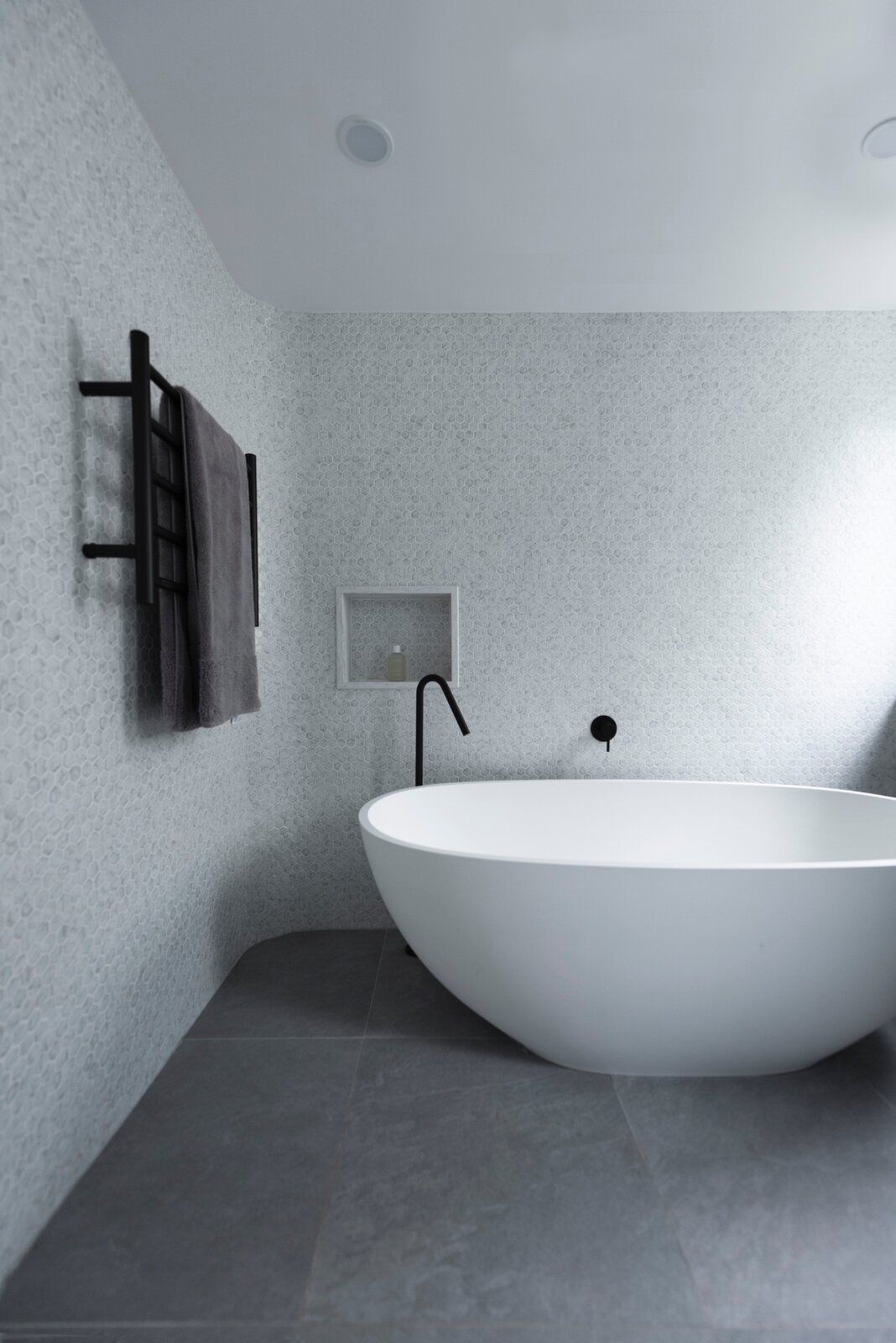 "It is a winding horizontal effect that came about by translating the external vertical, cascading landscape into a horizontal ribbon within the layout of the apartment," explains Bean Buro cofounder Kenny Kinugasa-Tsui. "The effect is that the 'cascade' creates a flow within the space, establishing an open, comfortable, and airy environment."

Dense storage, large enough to hold snowboarding gear, is hidden in bespoke joinery that connects the living and dining areas.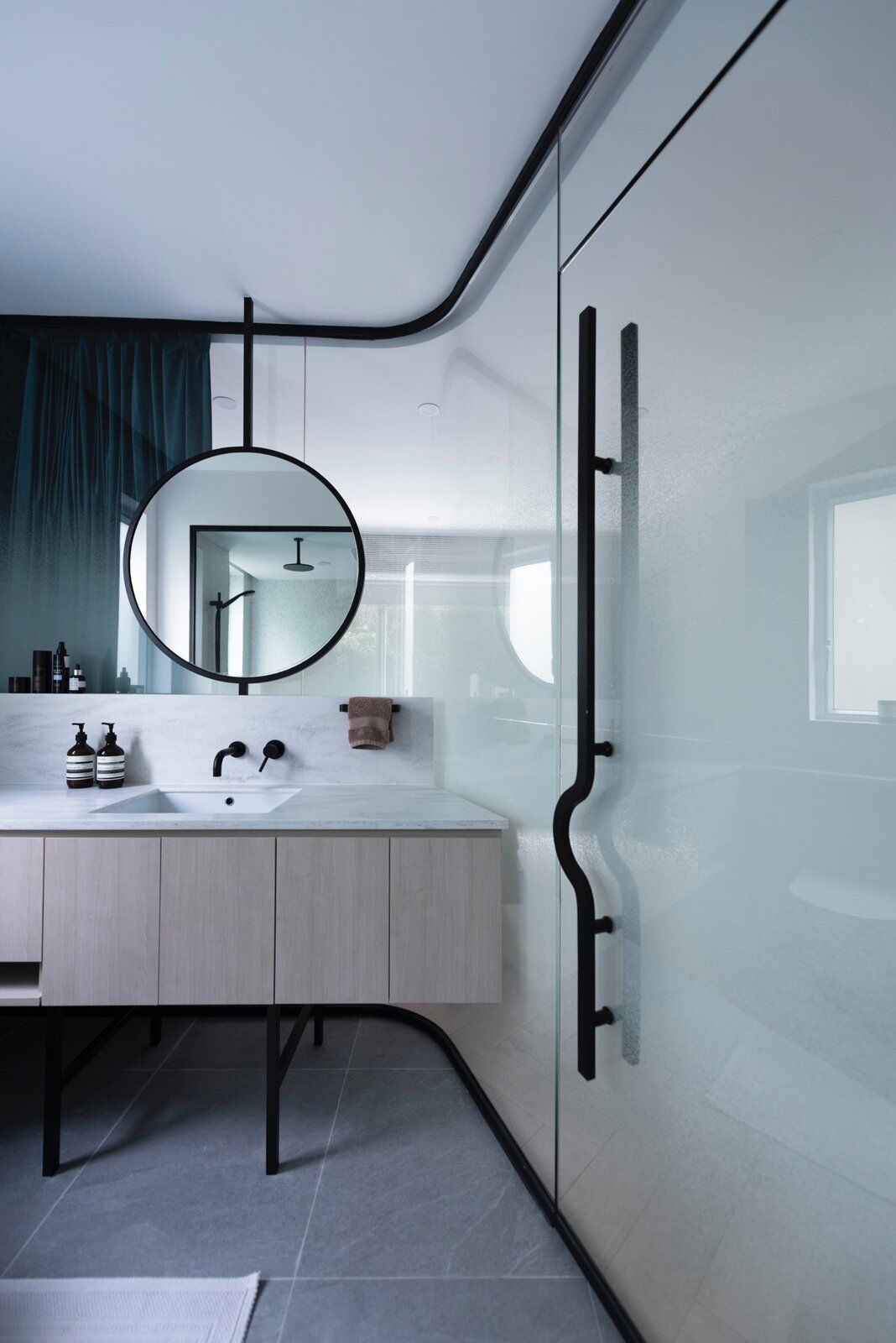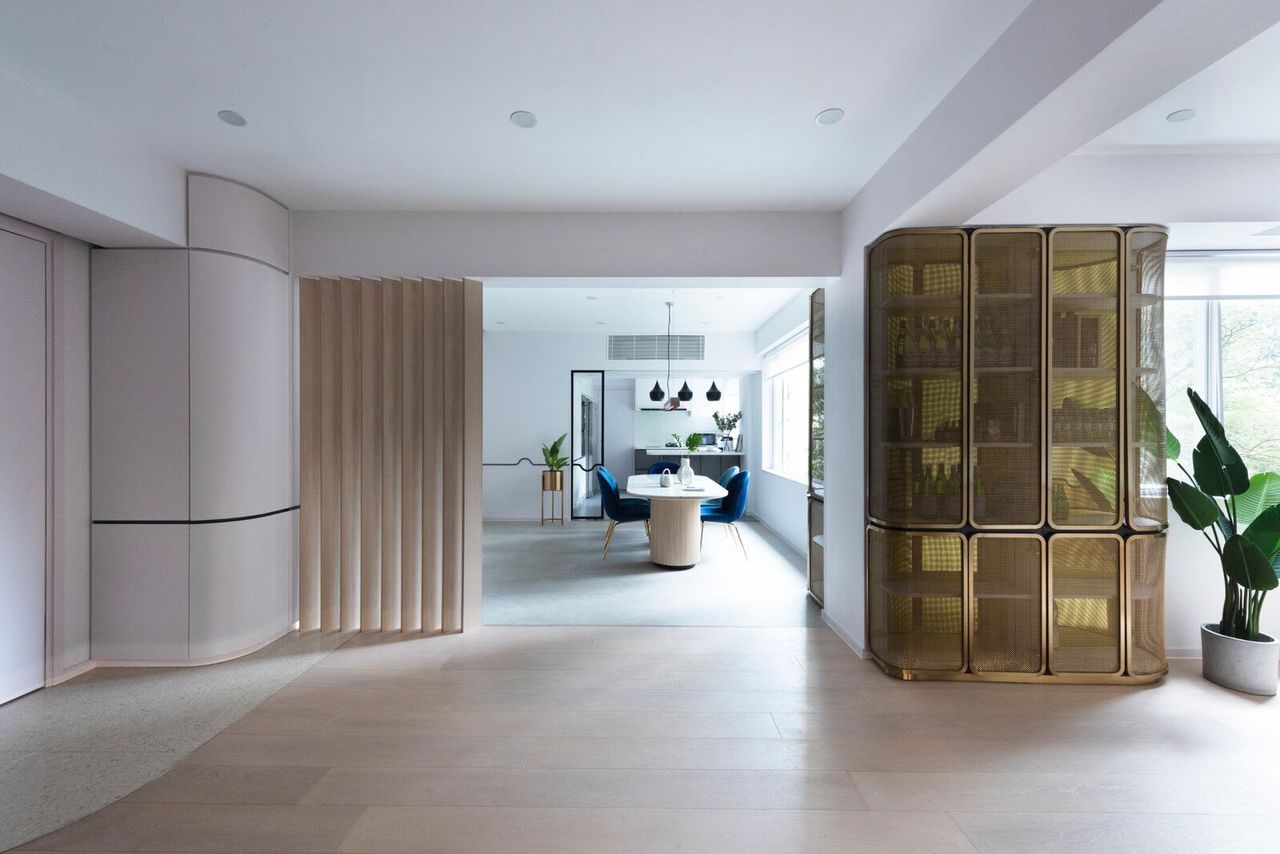 The apartment also features multiple nooks for the family dog, including a bed (located in a niche under the bookshelf in the lounge) and various platforms for relaxing and playing. The open kitchen can be closed off with sliding partitions while cooking, but it's designed to be left open most of the time, allowing the dog to roam freely throughout the apartment.