A Paul Rudolph–designed beach house recently hit the market on Fire Island, just off the coast of Long Island, New York. Reportedly built in the 1960s, the boxy structure faces the Atlantic Ocean and is surrounded by sand dunes and lush, native vegetation. The two-acre property, which spans both sides of the narrow island, comes with a charming two-bedroom cottage and a private boat dock.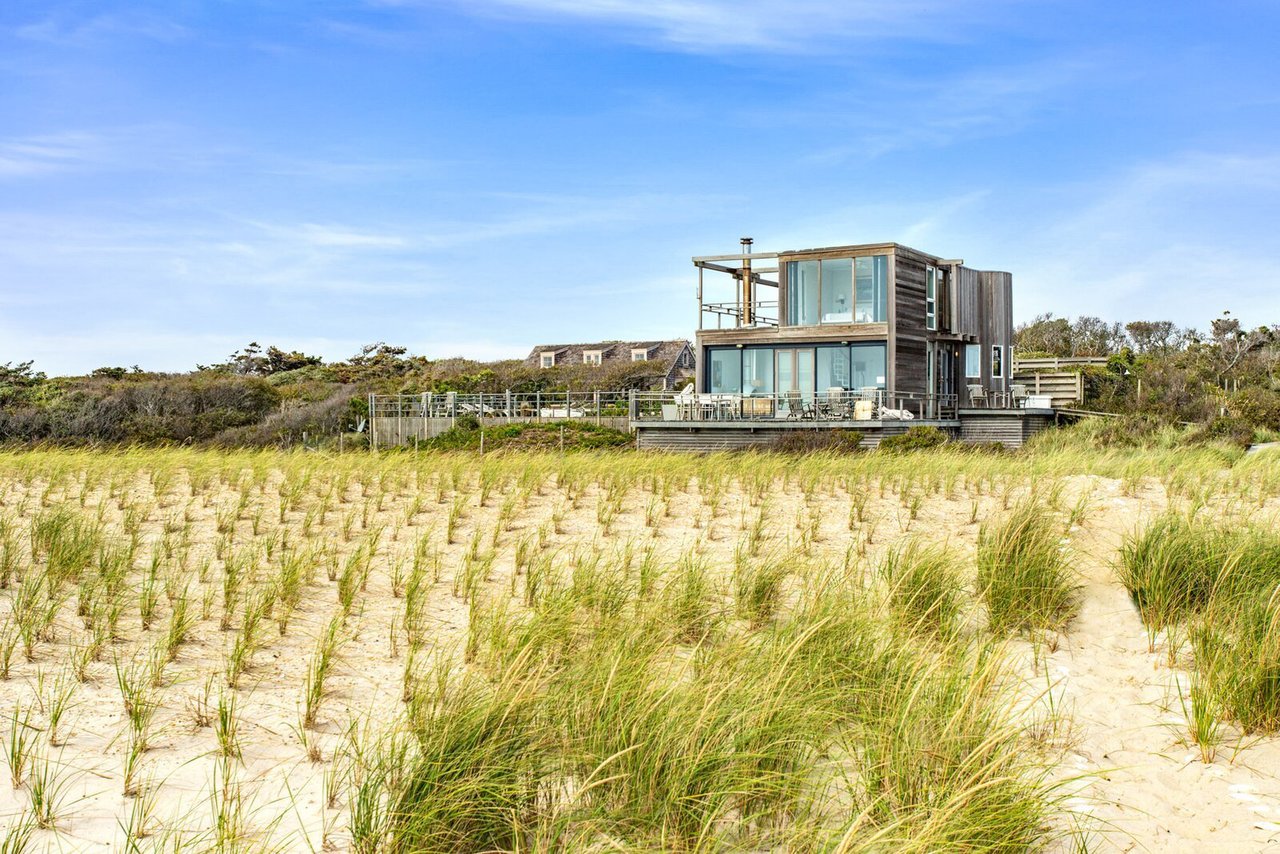 Located in a secluded area of Fire Island, this beachfront home was reportedly designed by legendary architect Paul Rudolph in the 1960s.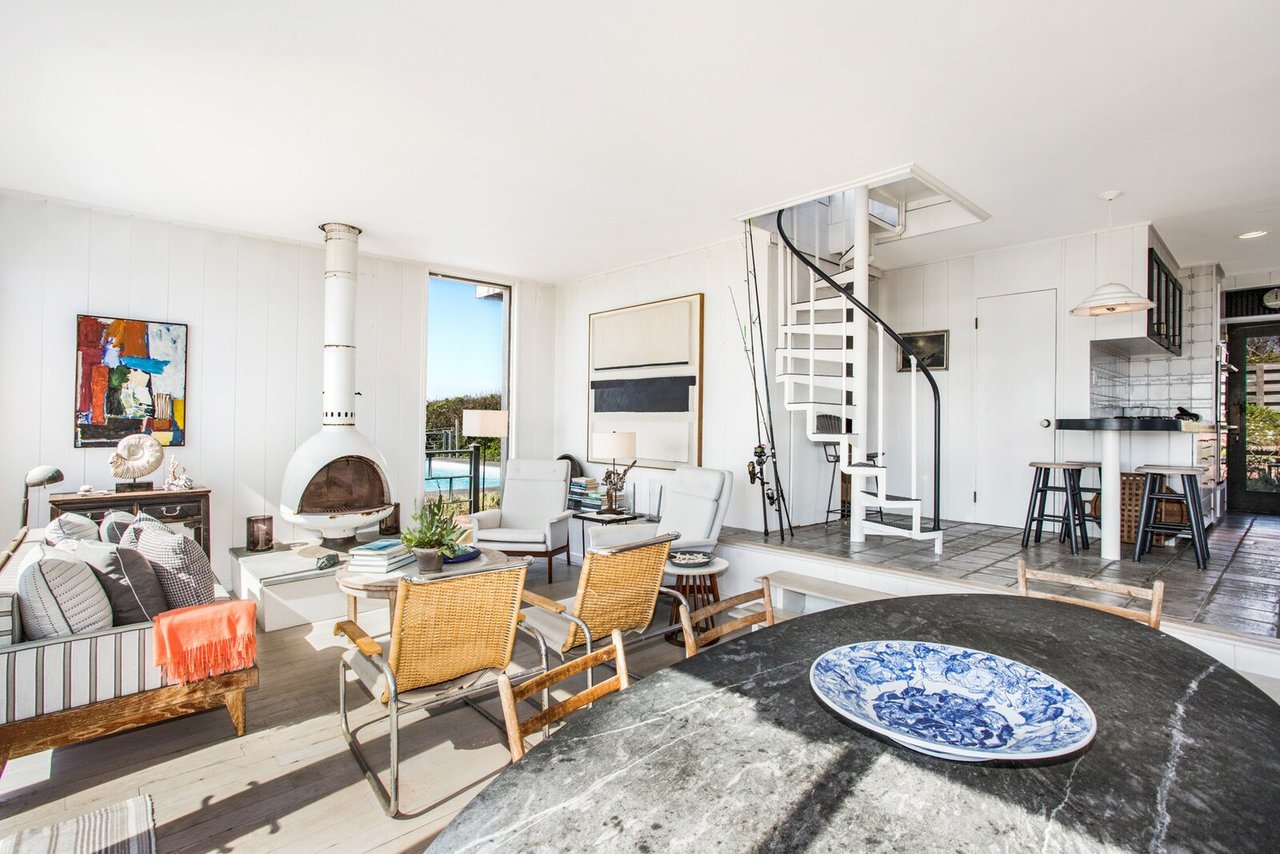 Inside, the split-level ground floor features an open living/dining area and kitchen—complete with a freestanding fireplace and a spiral staircase that leads up to the bedroom.

The property is located in the hamlet of Water Island, a small community of just a few dozen homes at the eastern end of Fire Island. Inaccessible by car, the area provides a respite from both the bustle of nearby New York City and more crowded areas further down the beach. While a ferry service provides access to Long Island across the Bay, most residents rely on their own boats for transportation.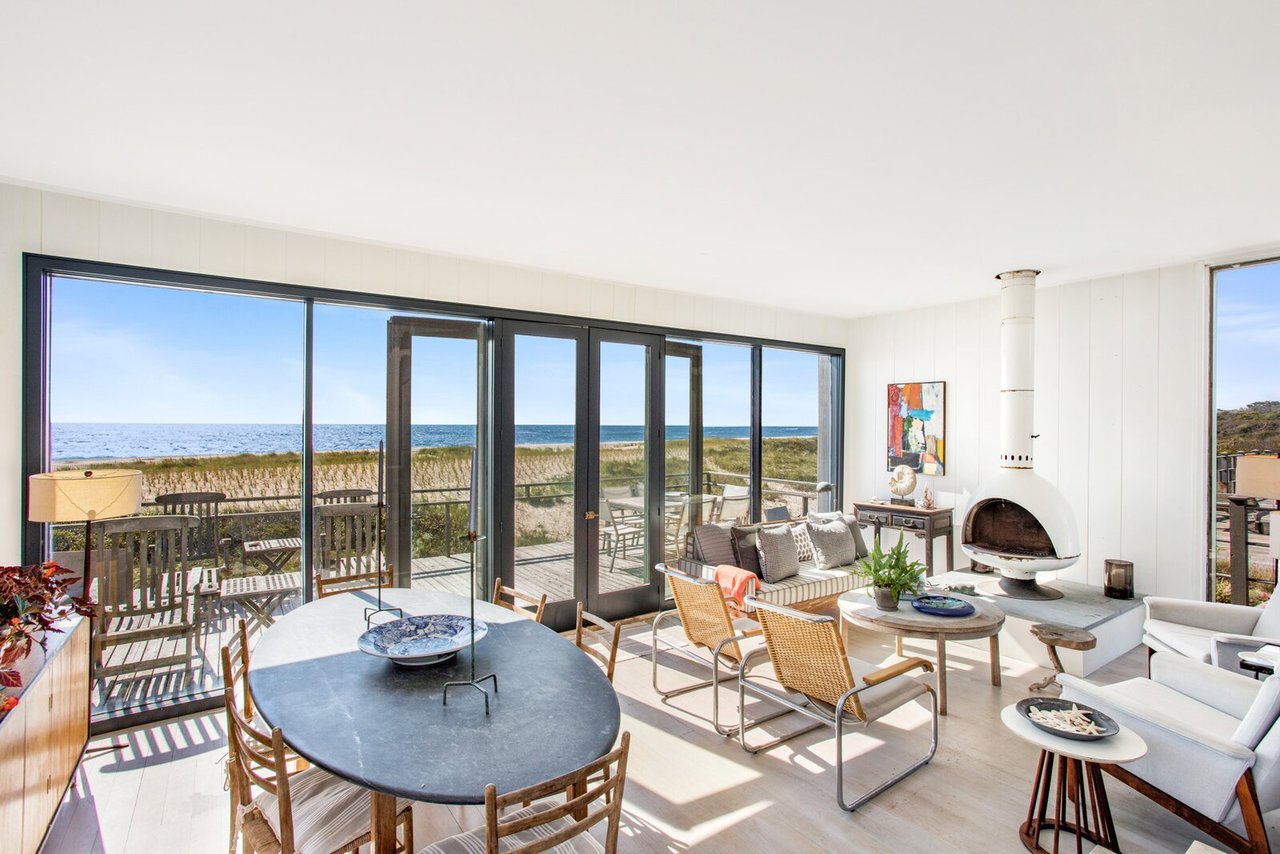 A nearly full-width wall of glass provides expansive views of the Atlantic Ocean, while French doors offer access to a wraparound deck.




In the kitchen, a large bay window overlooks dunes alongside the structure.

Although the property isn't as famous as Rudolph's Walker Guest House on Sanibel Island in Florida-which was auctioned off in 2019-it does have its own allure, with a private swimming pool, 200 feet of beach frontage, a terraced garden, and multiple outdoor spaces. Keep scrolling to see more of the main home and cottage, listed together for $4,000,000.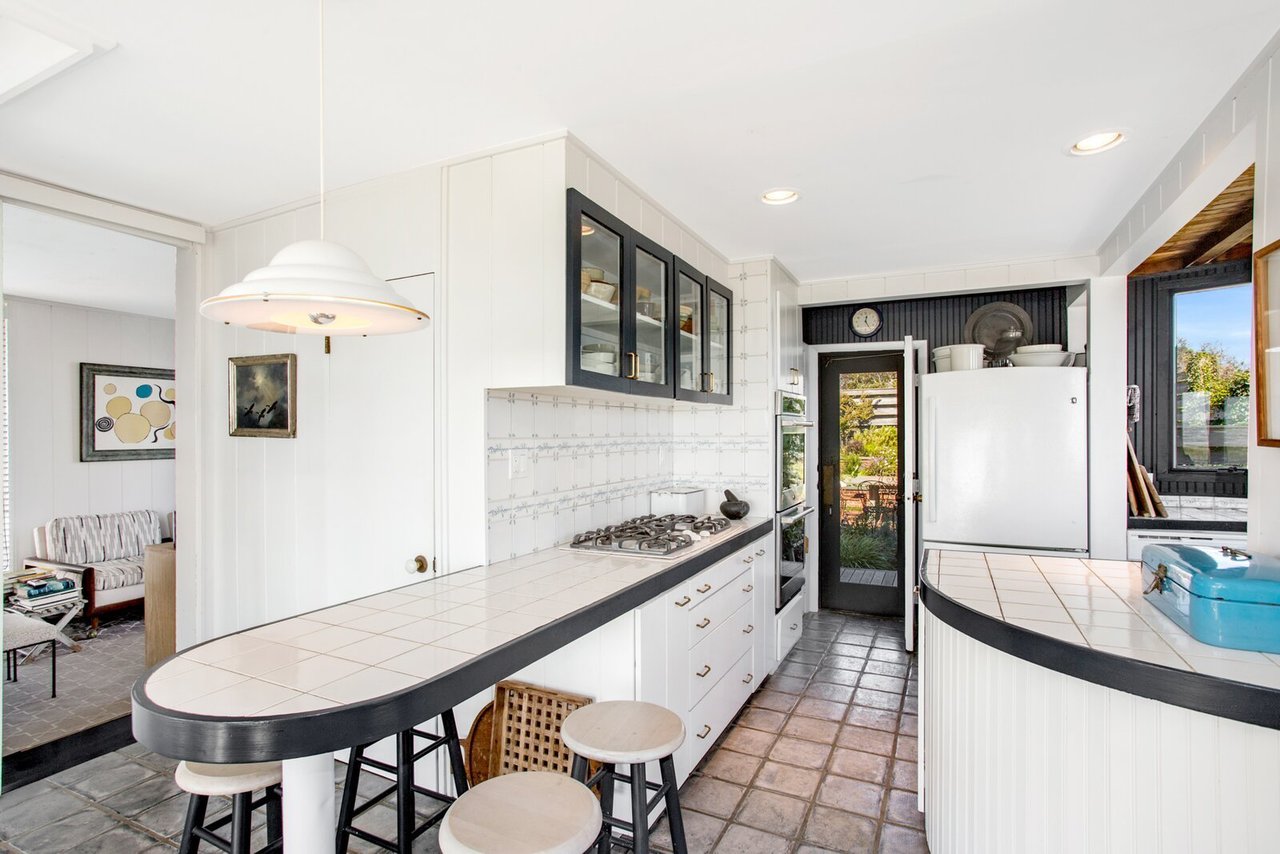 Another view of the kitchen reveals additional cabinetry along the opposite side, as well as a door providing direct access to the rear garden.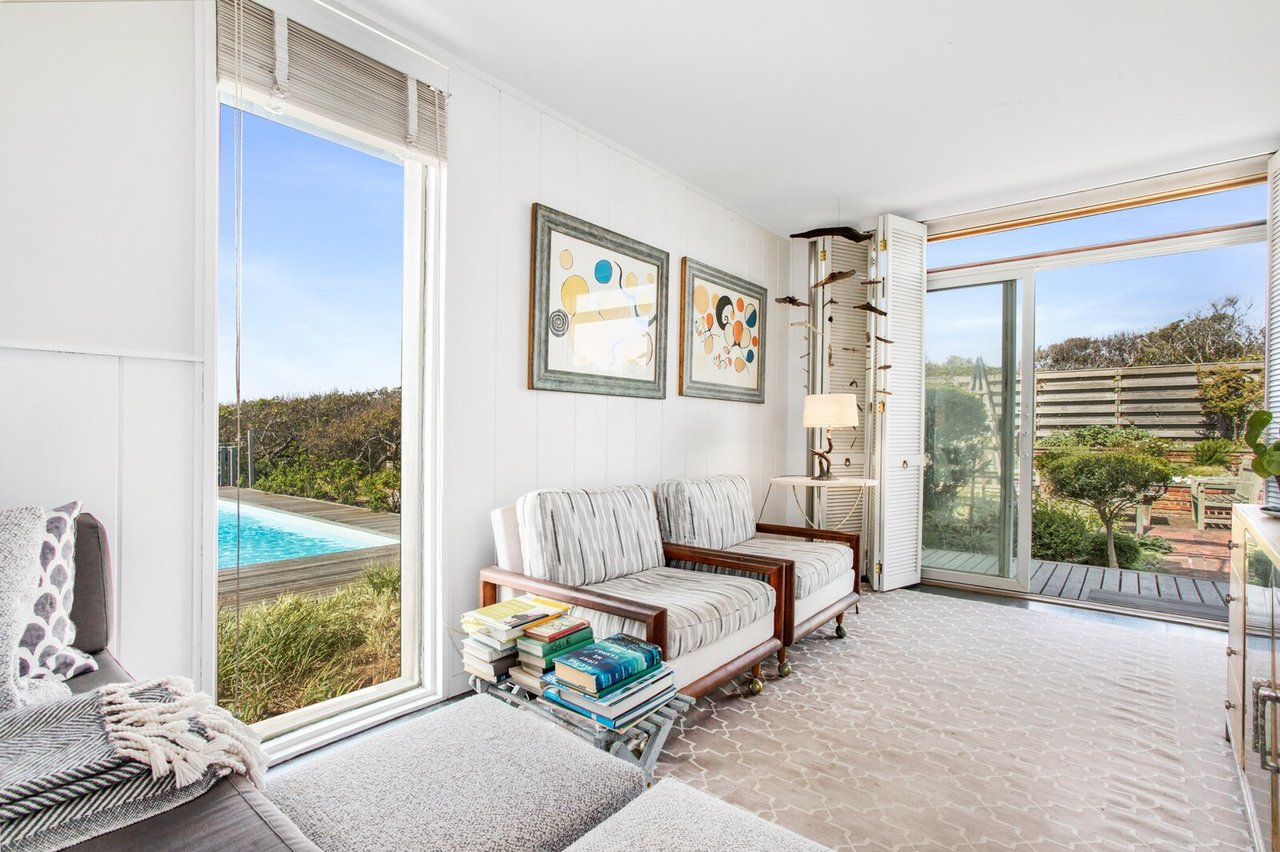 Next to the kitchen, a smaller sitting area completes the lower level and also faces the garden.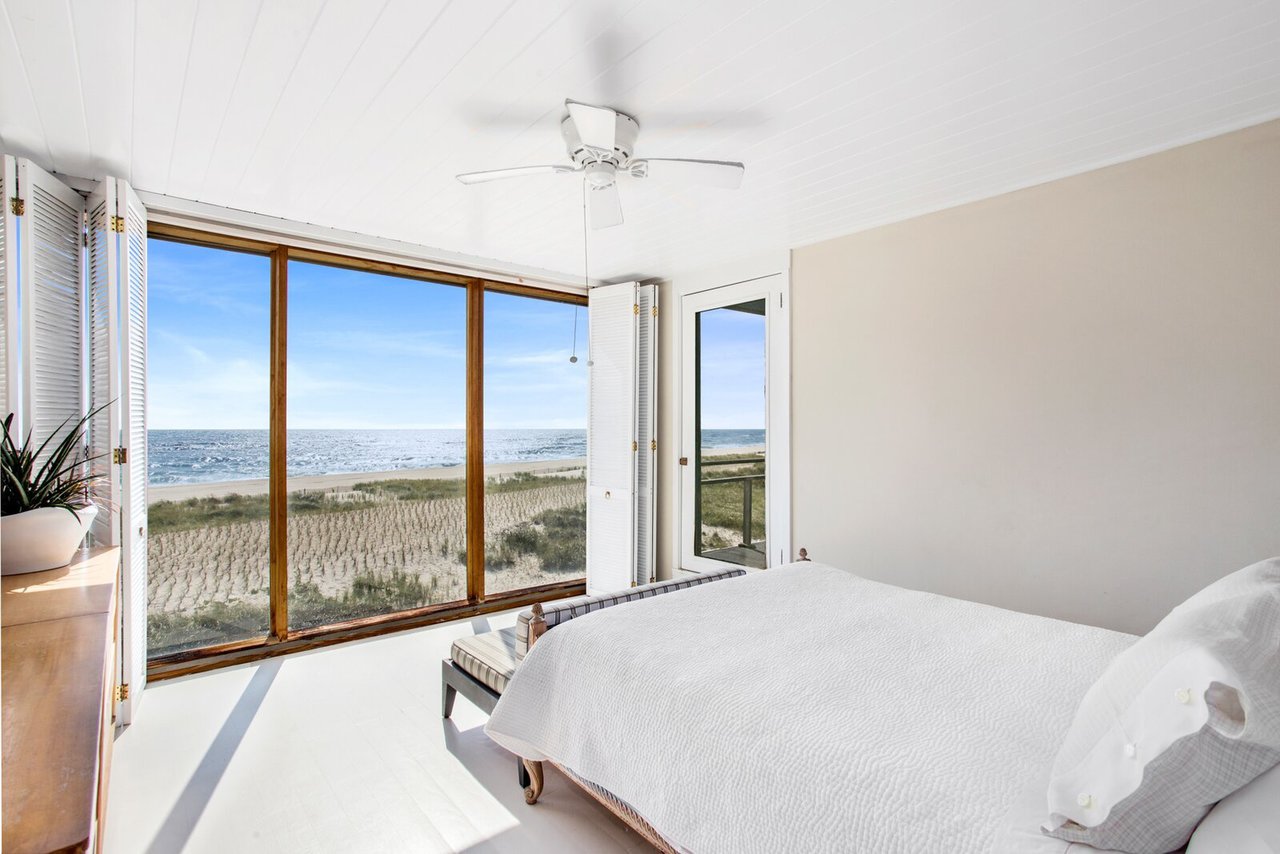 Upstairs, the single bedroom features full-height windows overlooking the beachfront and Atlantic Ocean. A side door leads to the rooftop deck.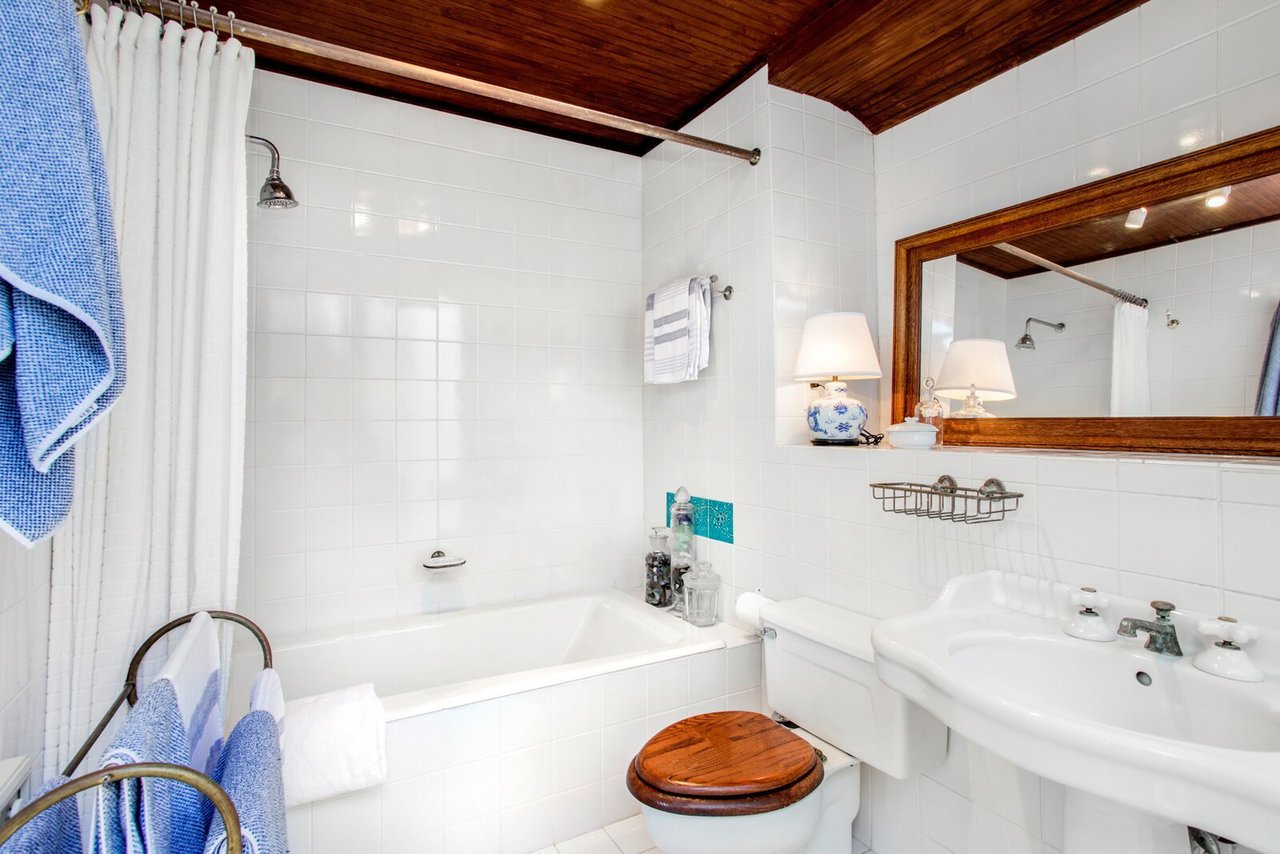 A look at one of the home's bathrooms.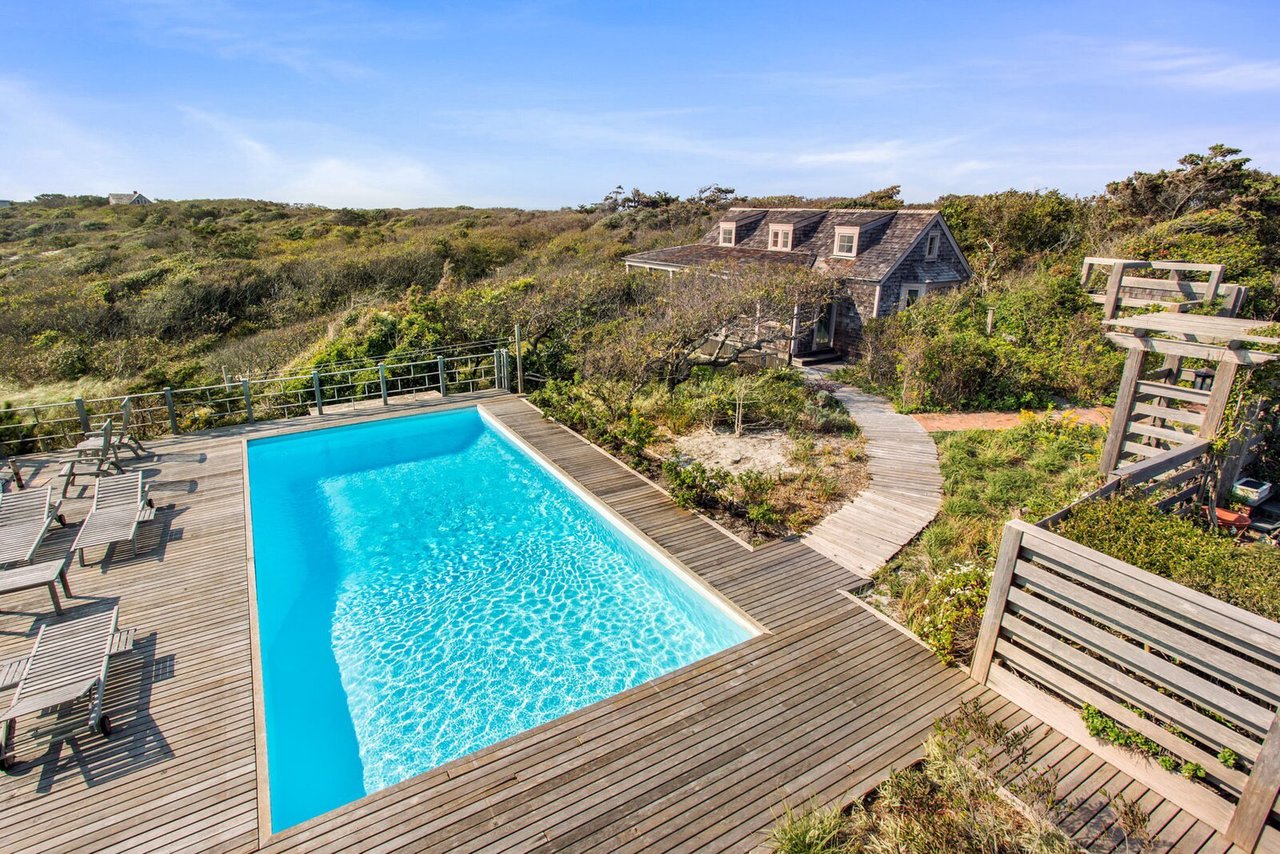 Boardwalks lead from the garden to the poolside deck, as well as the adjacent cottage.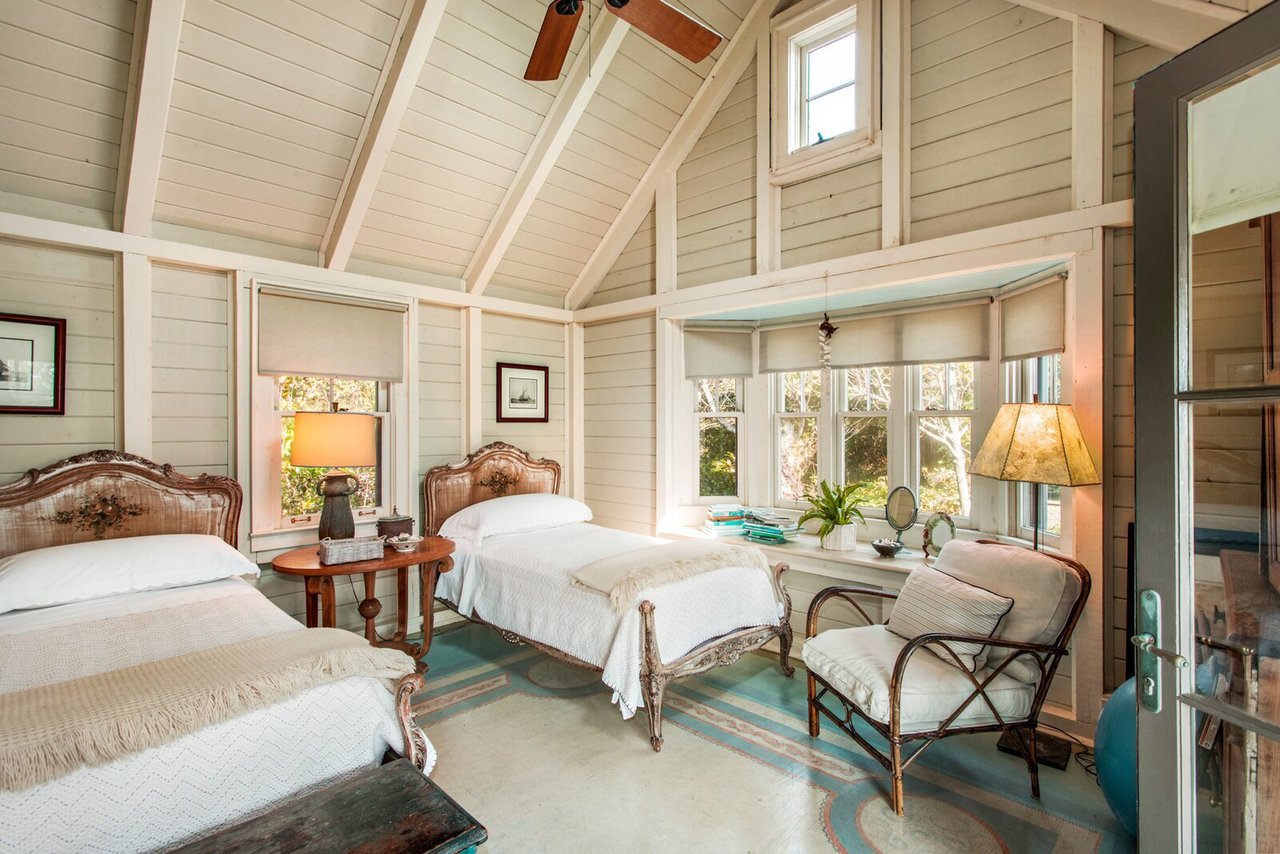 The cottage's two bedrooms are accessible from an enclosed porch along the front.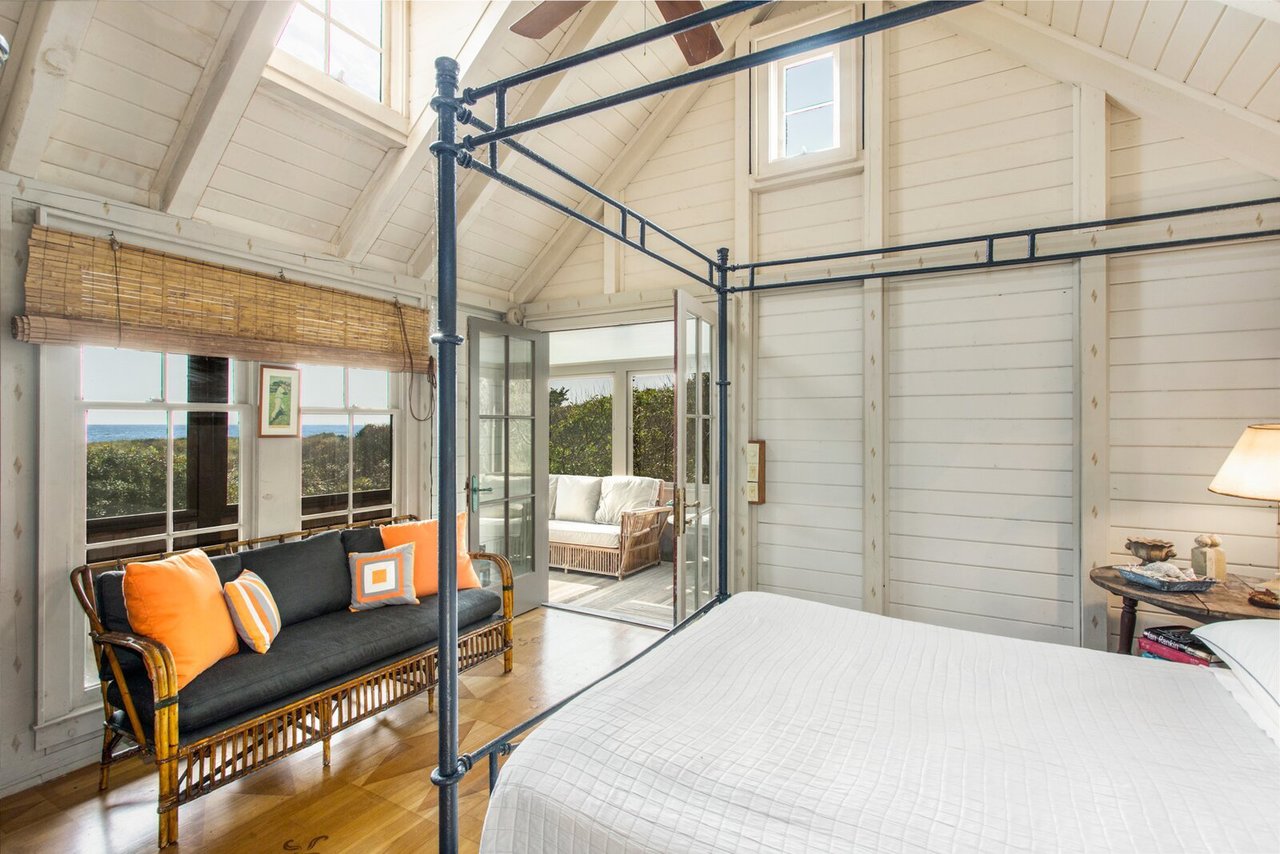 Both bedrooms take advantage of the tall gable ceiling and dormer windows for natural light.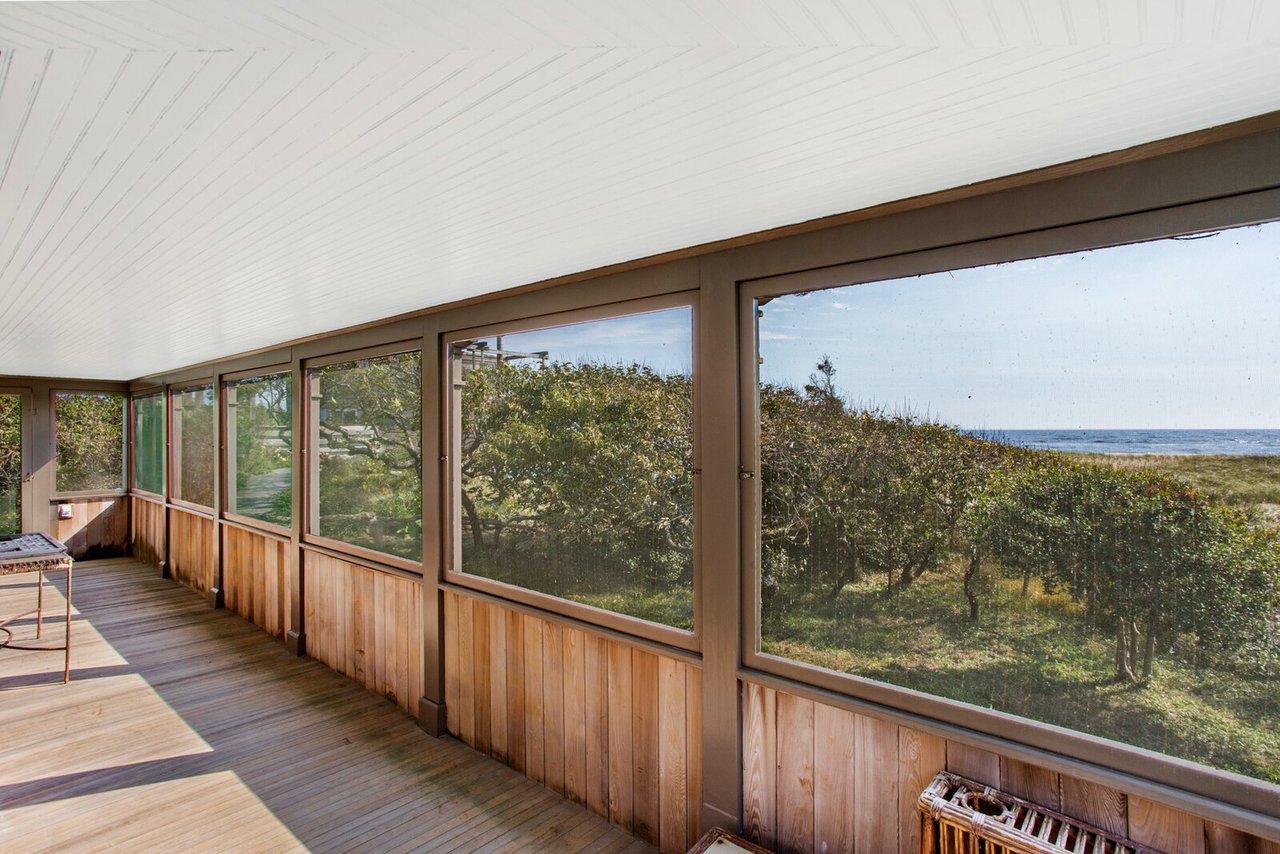 A look at the screened porch that spans the front facade and provides access to the bedrooms.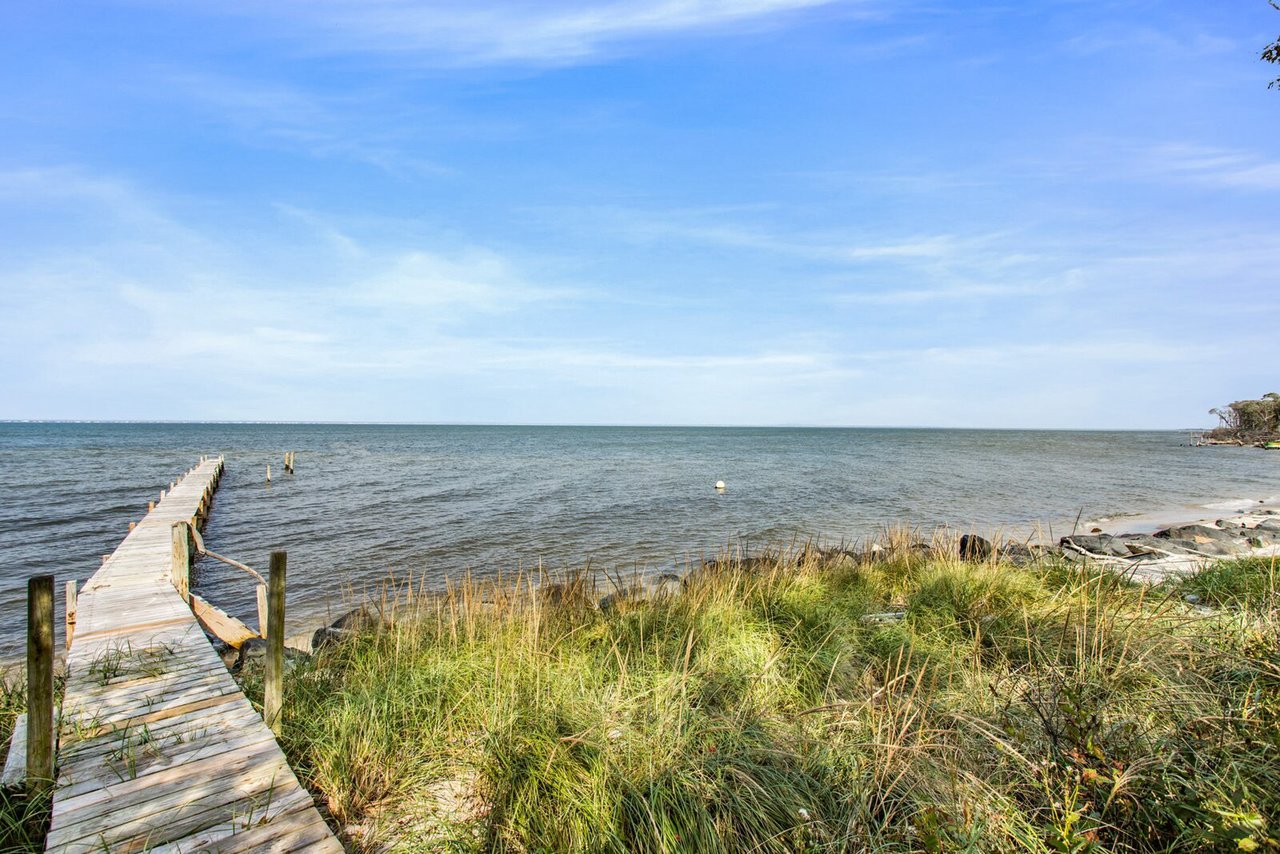 Beyond the cottage, a path leads to the other side of the two-acre property, where a private boat dock sits along the bay between Fire Island and Long Island.