One of the latest ones is this amazing Gooseneck trailer home designed and built by studio Liberation Tiny Homes. Its overall dimensions are 40′ x 10′ x 13'6" and inside there's a total of 400 square feet of living space.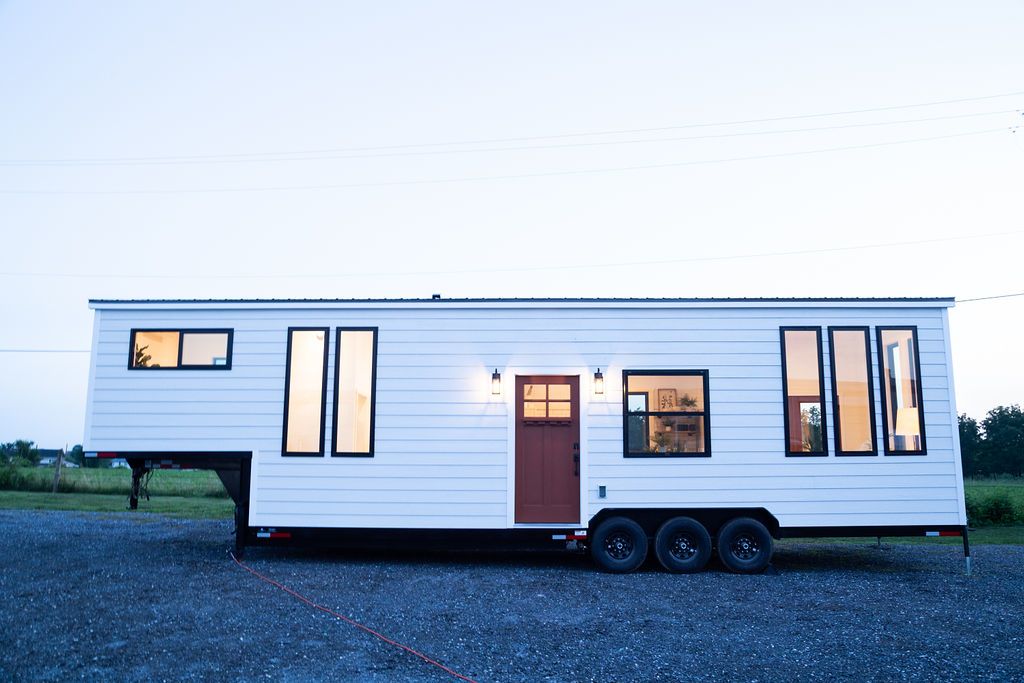 The Gooseneck tiny home on wheels has a very simple and clean design on the outside, with an almost flat roof and white facades
Like with most of these sort of houses, it's not about how much space is available but rather how it's being utilized. First of all, we love how fresh and welcoming the interior is in this case. It really feels like a home. There are double entryway French doors with a beautiful mahogany finish that lead straight into the living room. In here there's a cozy seating area and the kitchen is a part of it as well.