When Zuzana Kovar and Nicholas Skepper set to work updating an aging worker's cottage for a young Australian family, the first challenge was the home's orientation. "We wanted to connect the interior of the house with its garden-a vital space for the family and their children, and one that the cottage previously turned its back on," explains Kovar.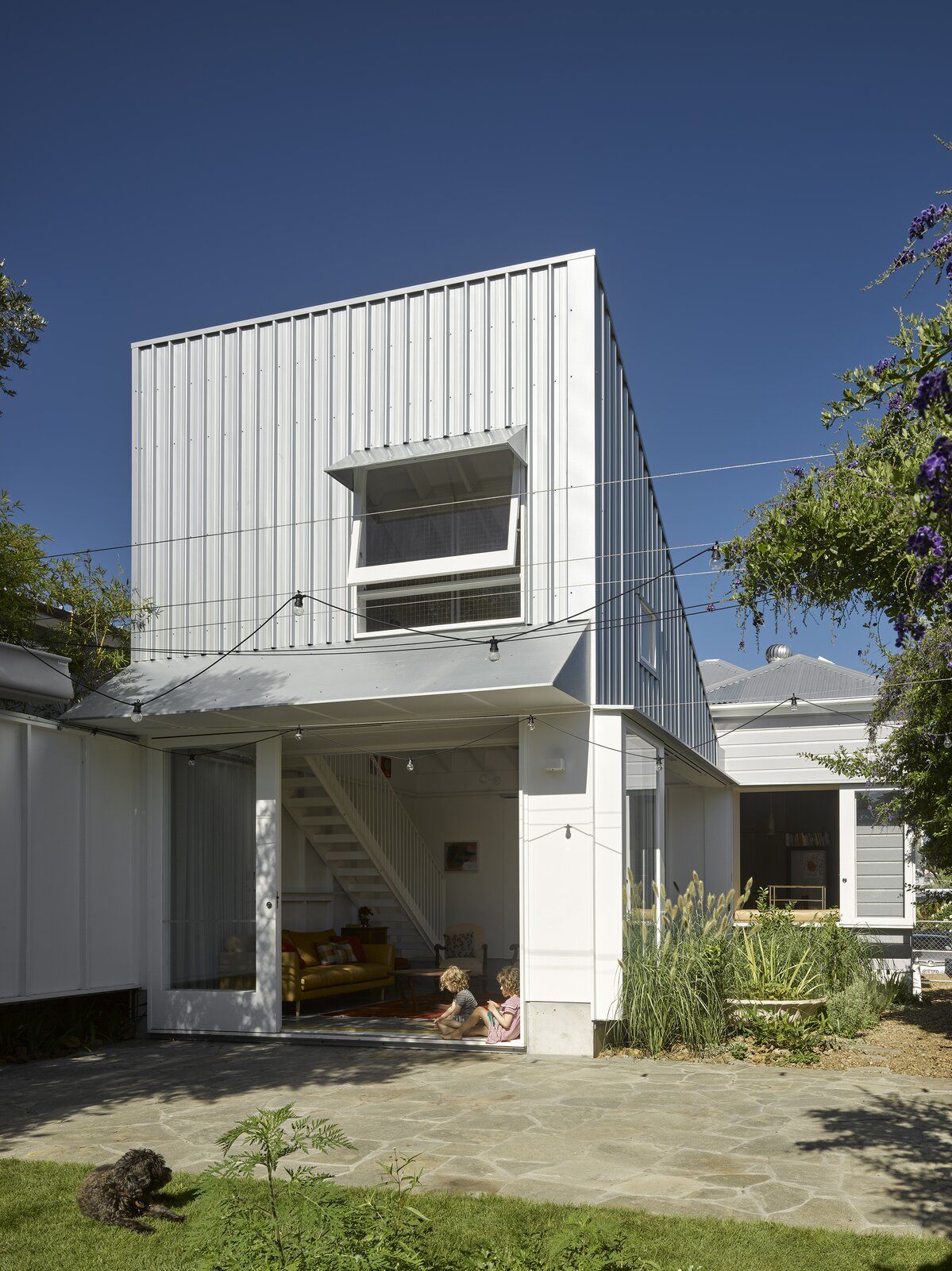 Located in the Annerley neighborhood of Brisbane, the small cottage was built in the traditional Queenslander style of the area, with a timber structure and corrugated metal exterior. Starting with the home's existing compact footprint, zuzana&nicholas sought to make the space feel larger by creating visual and physical connections to the outdoors.

"These relationships not only provide an interconnectedness and improved access to light and ventilation, but also allow for a generosity of space within an otherwise small house," says Skepper.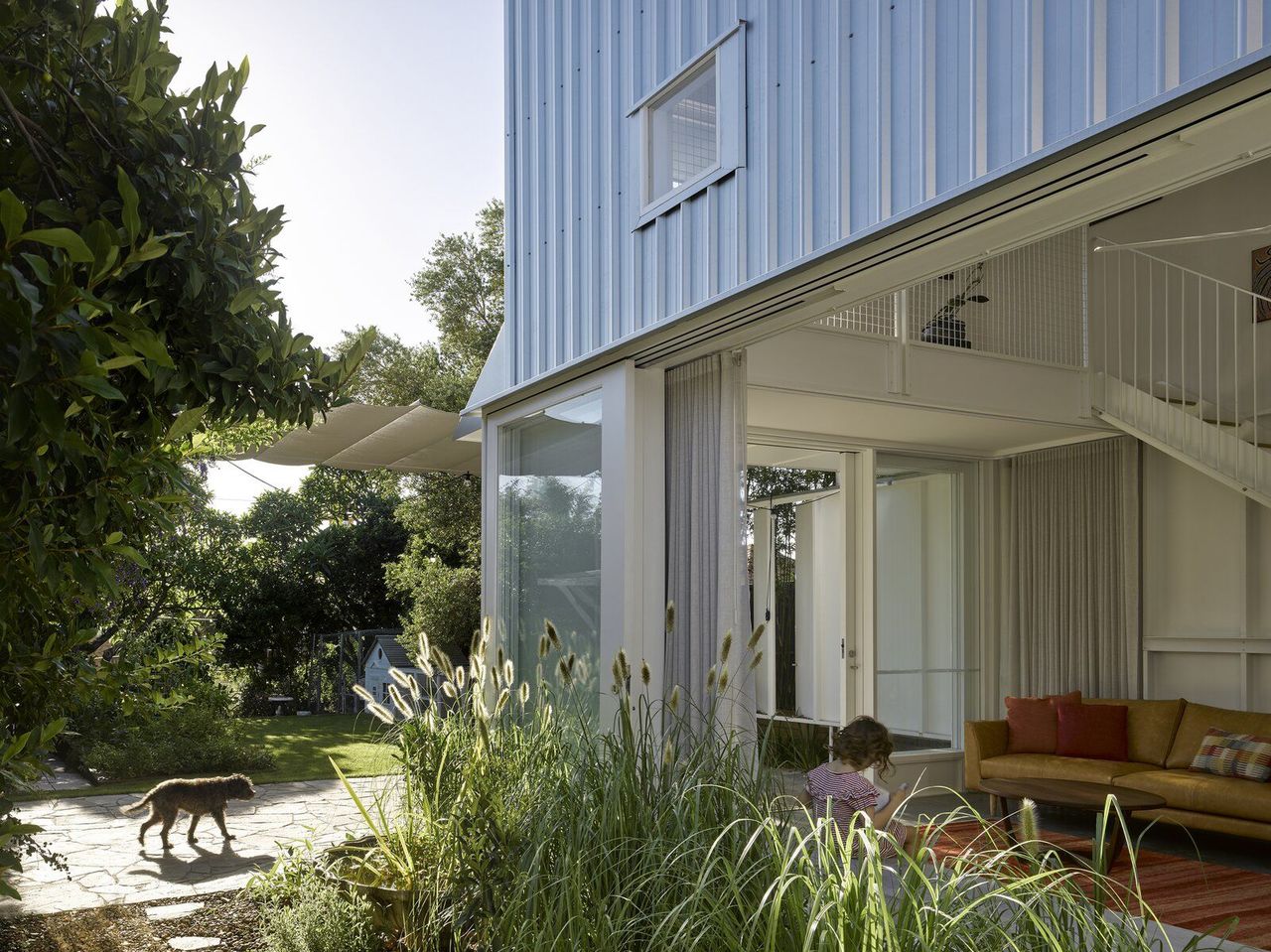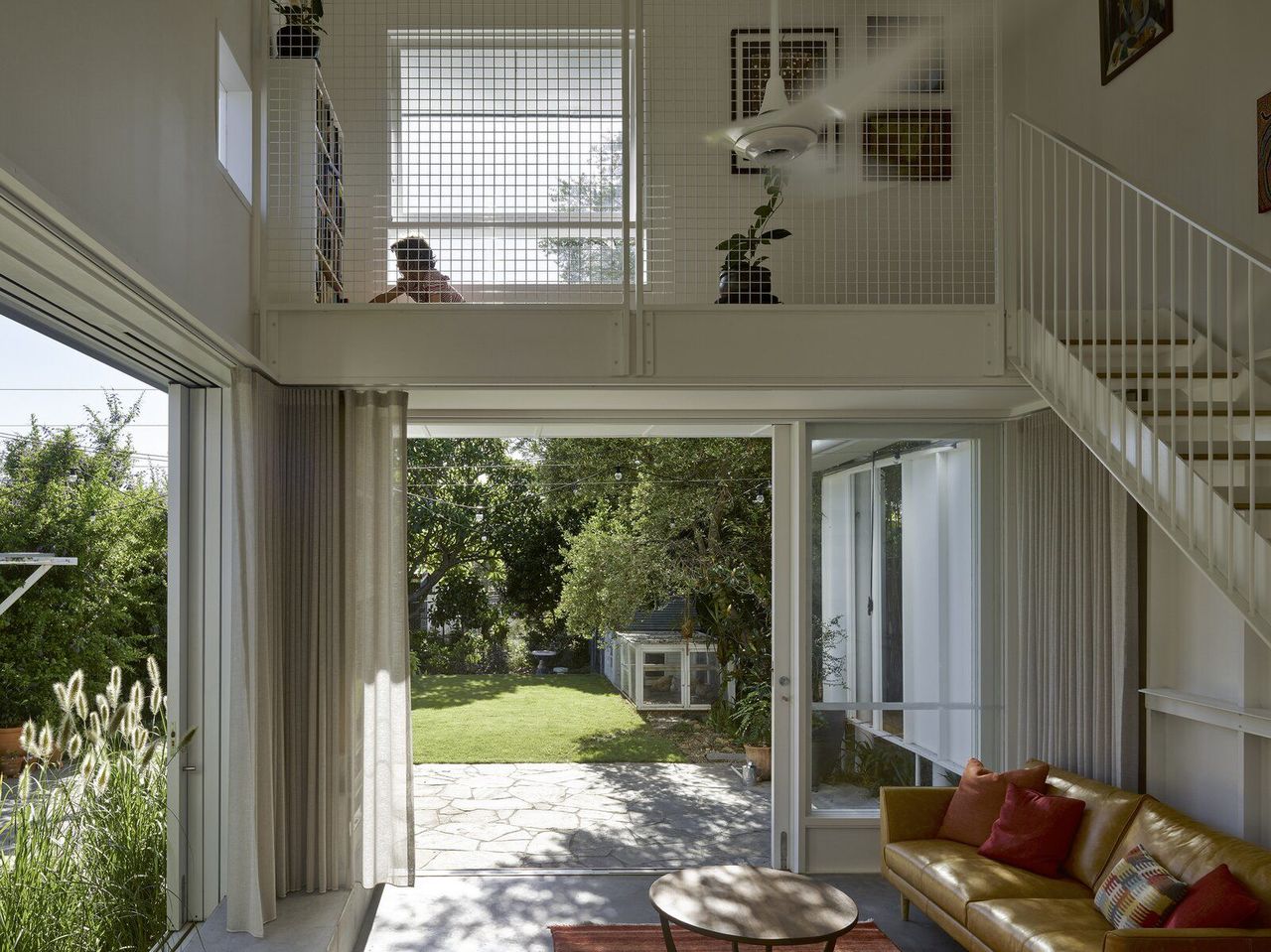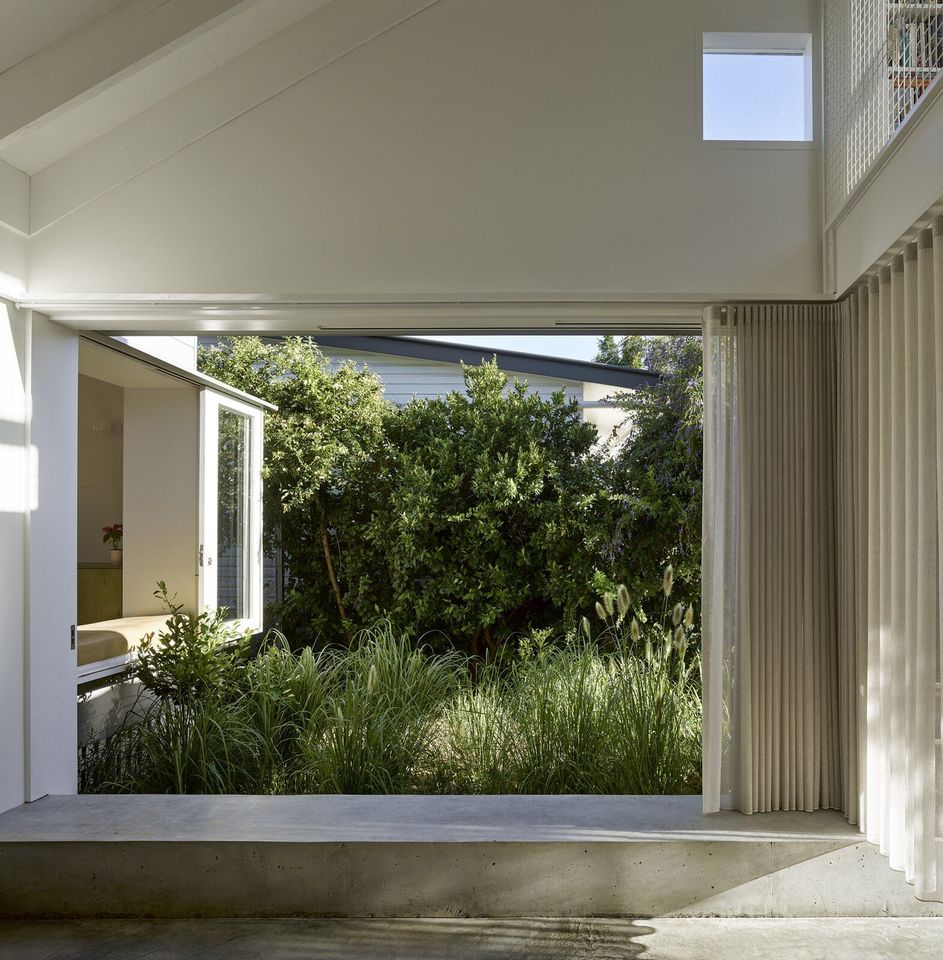 Using the garden as a touchpoint, the duo reconfigured the home's previously introverted layout and designed a small addition inspired in form and materiality by a garden shed. The designers kept to a tight budget by working with what they already had. "The goal was to maximize the preservation of the existing cottage and garden space," says Kovar.

The new extension juts out from the back of the cottage, replacing an old lean-to laundry structure. A pitched roof in corrugated Zincalume echoes the roof of the original home, and gives the new addition the look and feel of an outdoor shed. A concrete base and stone-paved terrace anchor the extension in the verdant garden.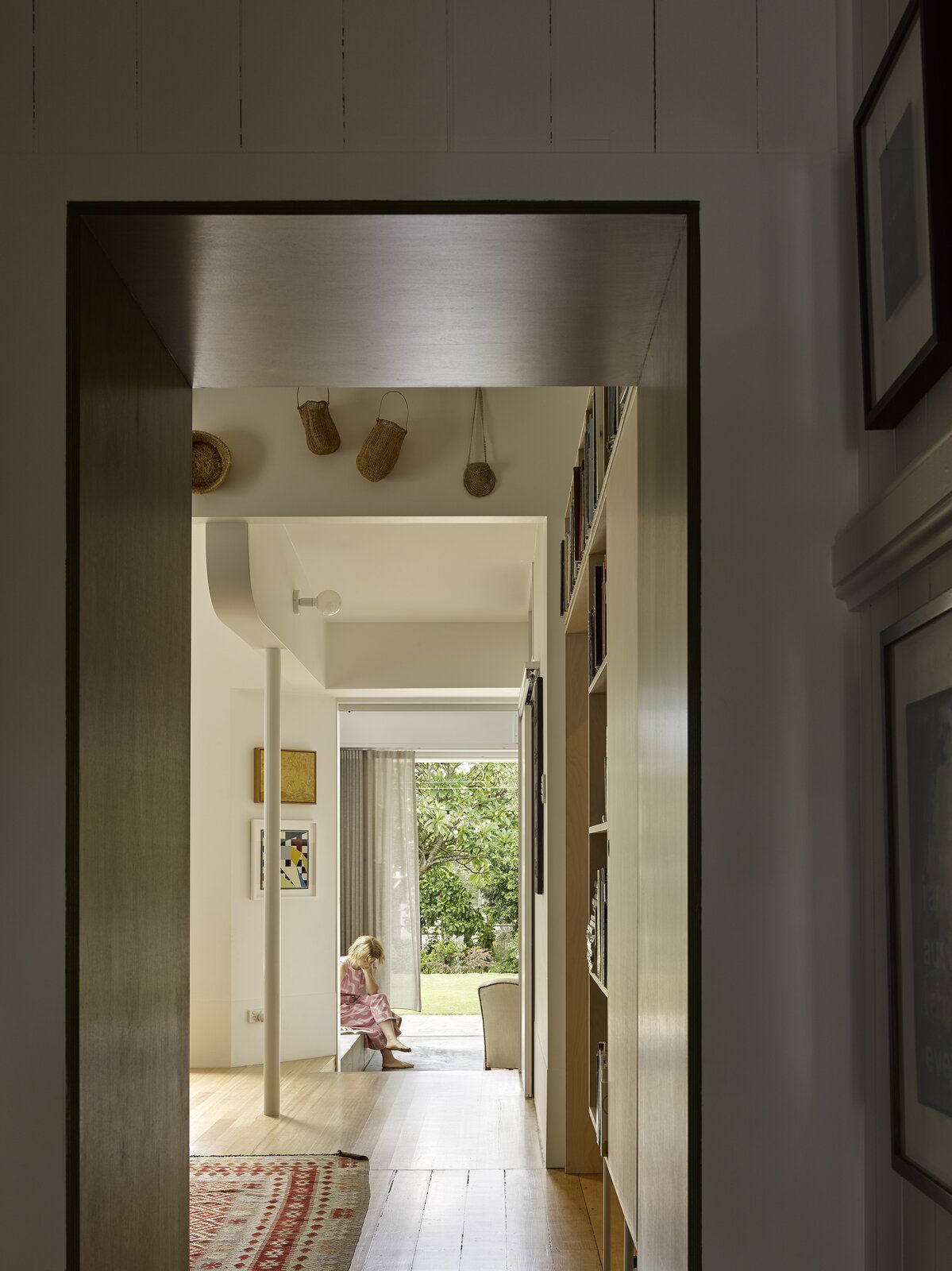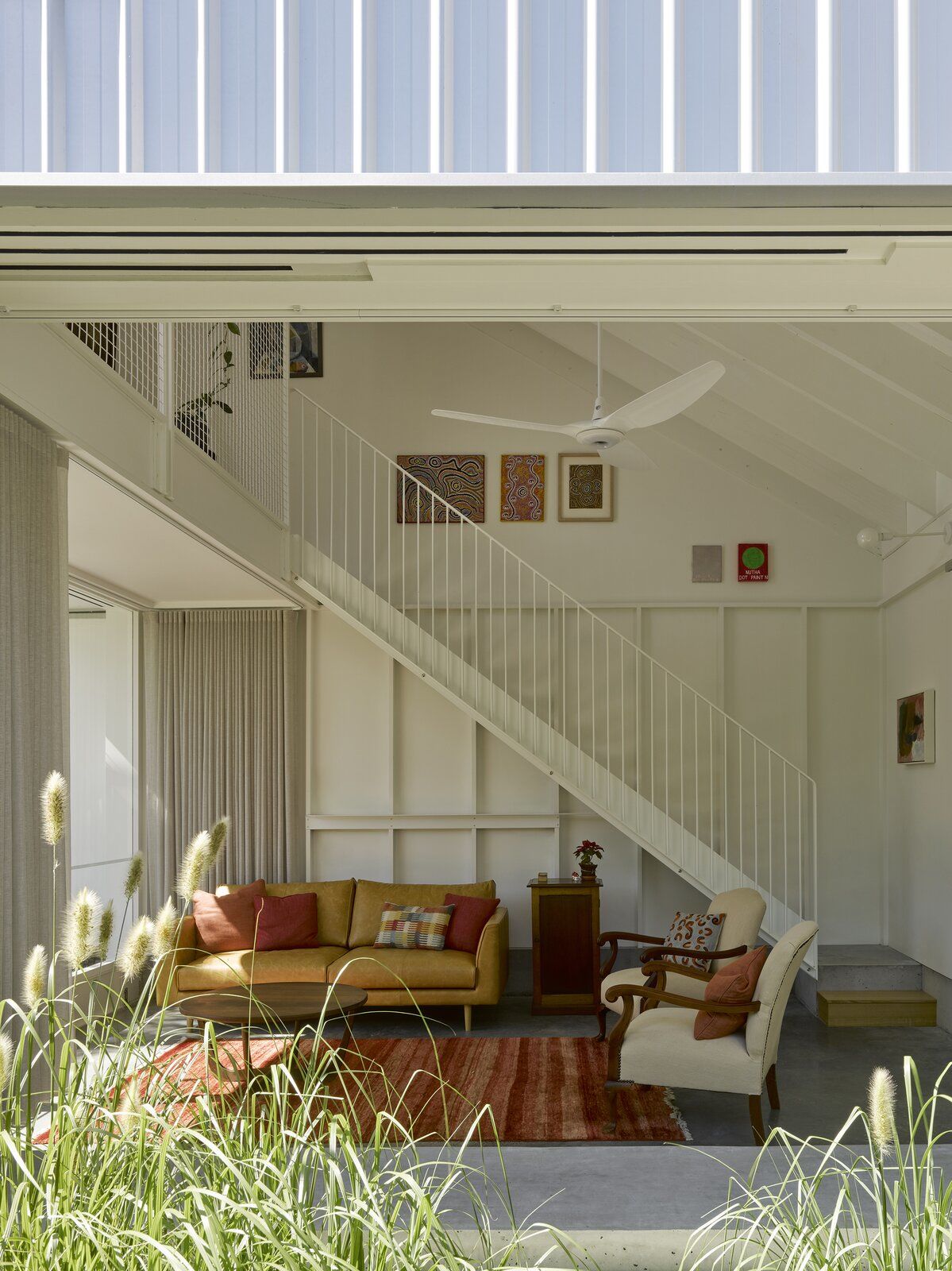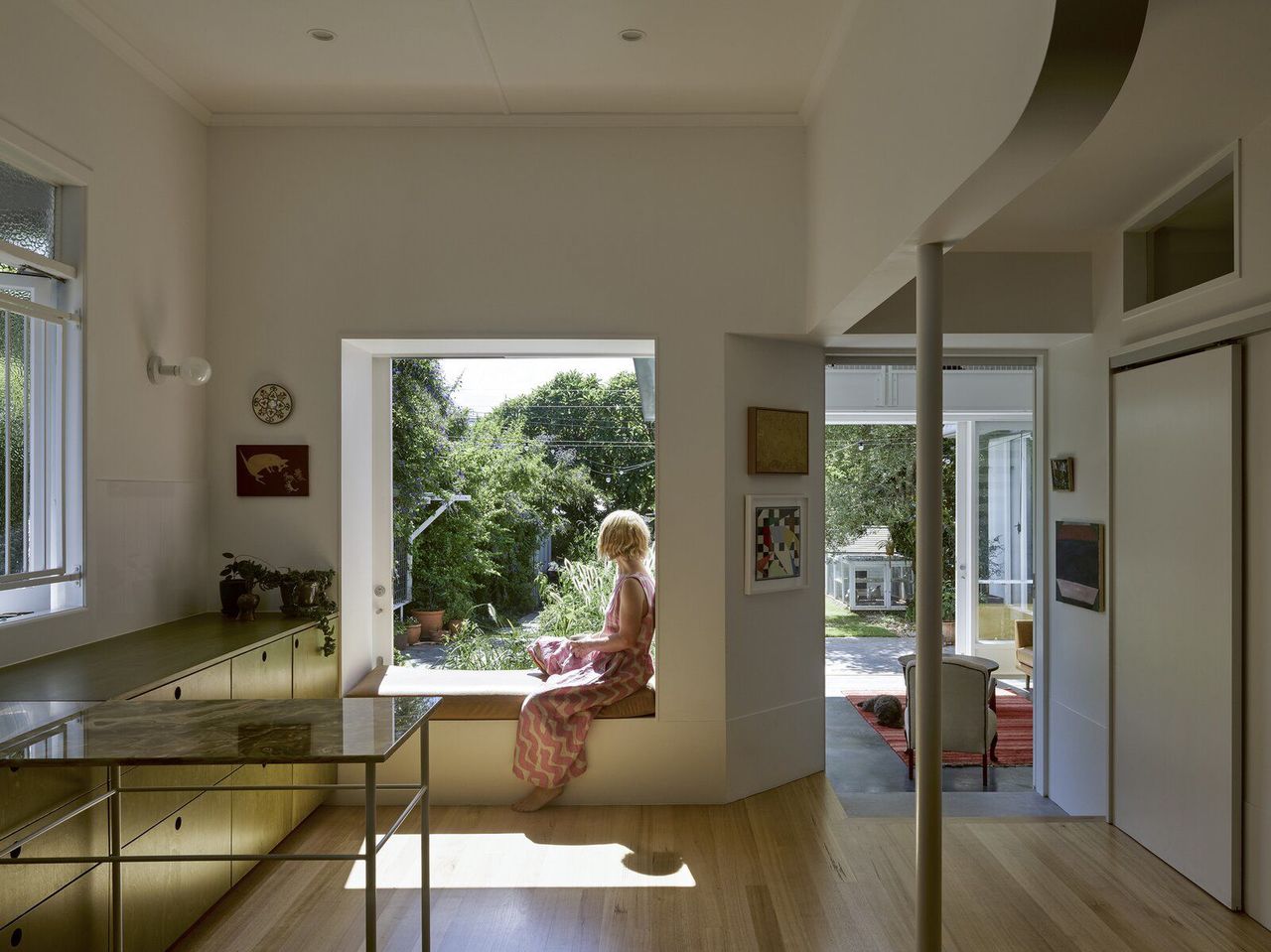 Now, sightlines through the house connect interior spaces to the backyard, and an updated layout sets the kitchen, dining, and living room adjacent to the garden. "The cook in the kitchen can converse with someone in the garden, while a child reading in the bay window can interact with her sister playing in the living room, and a visitor at the front door can make eye contact with the host in the garden," explains Skepper.

The result is a comfortable home that spills outdoors, allowing the family to utilize their beloved garden as a multifunctional outdoor space.