For an on-the-move Ecuadorian family, the pandemic was a catalyst for their decision to spend more time at their cabin in the outskirts of Quito. But if they were going to be there on a more regular basis, they'd need to expand on the home's small floor plan to make it more compatible for day-to-day family life.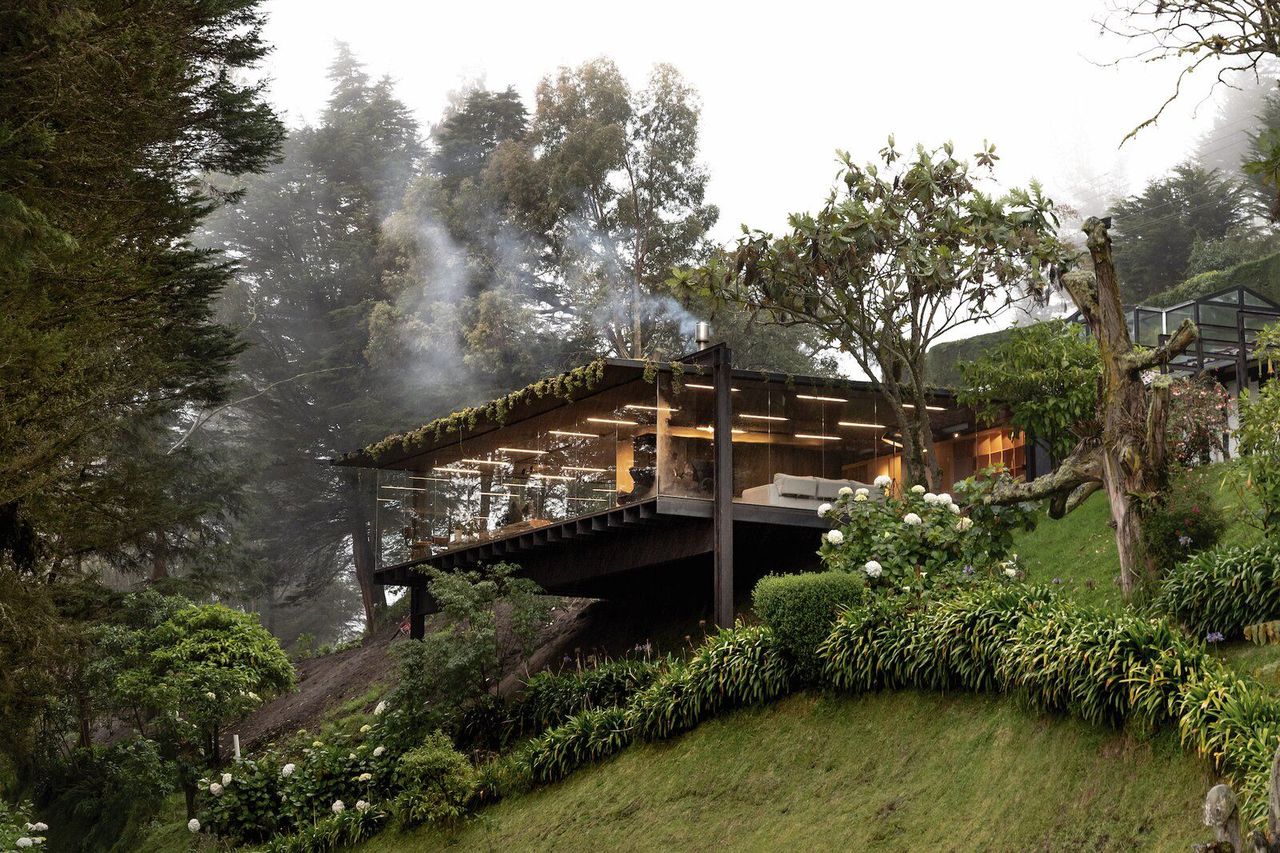 "They'd been staying in Ecuador for short, sporadic periods," says Carla Chávez, cofounder of architecture firm RAMA estudio. "Their house had a room with a full bathroom and a multifunctional space that included a 'bedroom' for their two daughters. After lockdown, they decided that their stays should be longer and that the space should better allow them to perform their daily activities."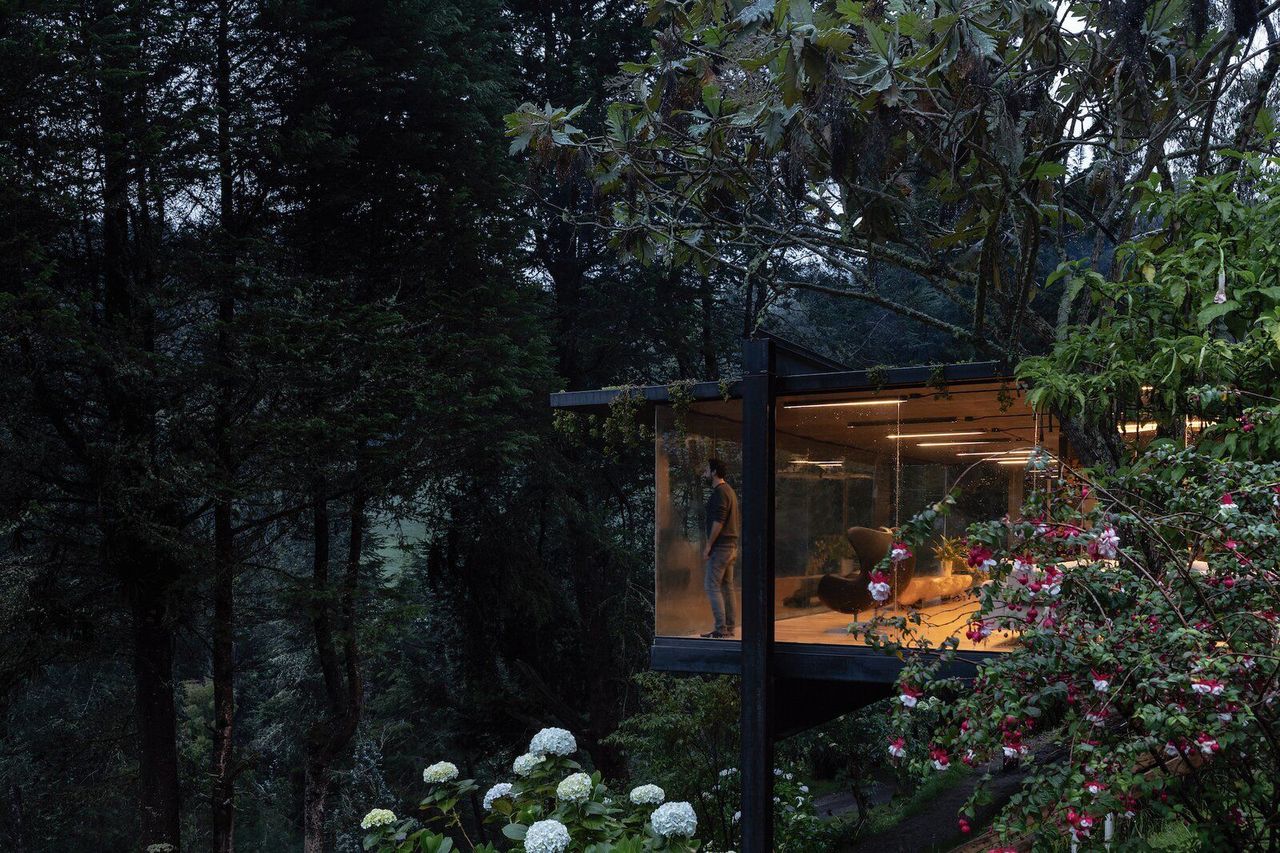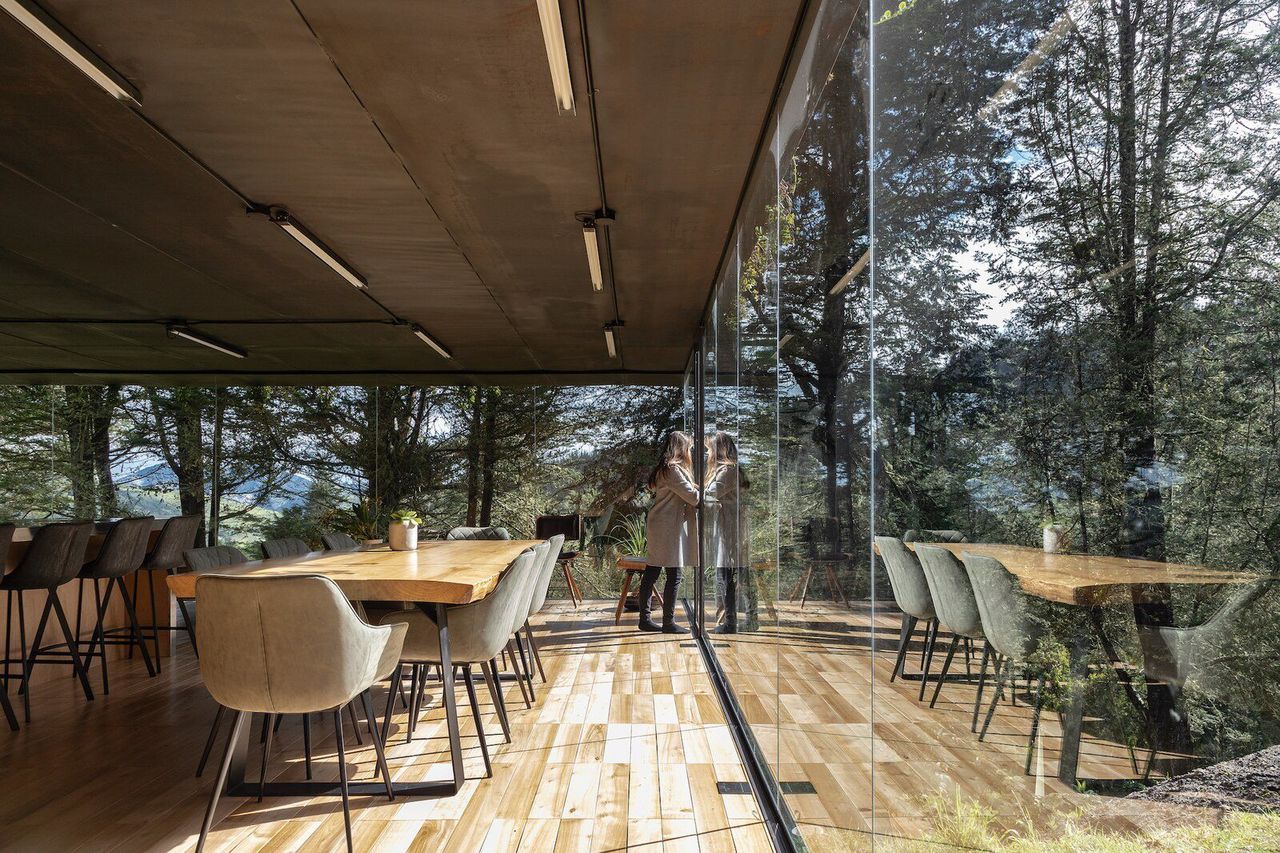 The brief to expand called for a larger social area, as well as comfortable, individual bedrooms for the couple's daughters-and it was essential that the home take advantage of surrounding views.

"The site is a quiet place near a small agricultural town in the highlands of the city of Quito," says Chávez. "The house is located on a hillside with a pine forest to the back and views out to a green, silent valley. In the afternoons, the mist covers the valley, and at night the sky reveals the stars."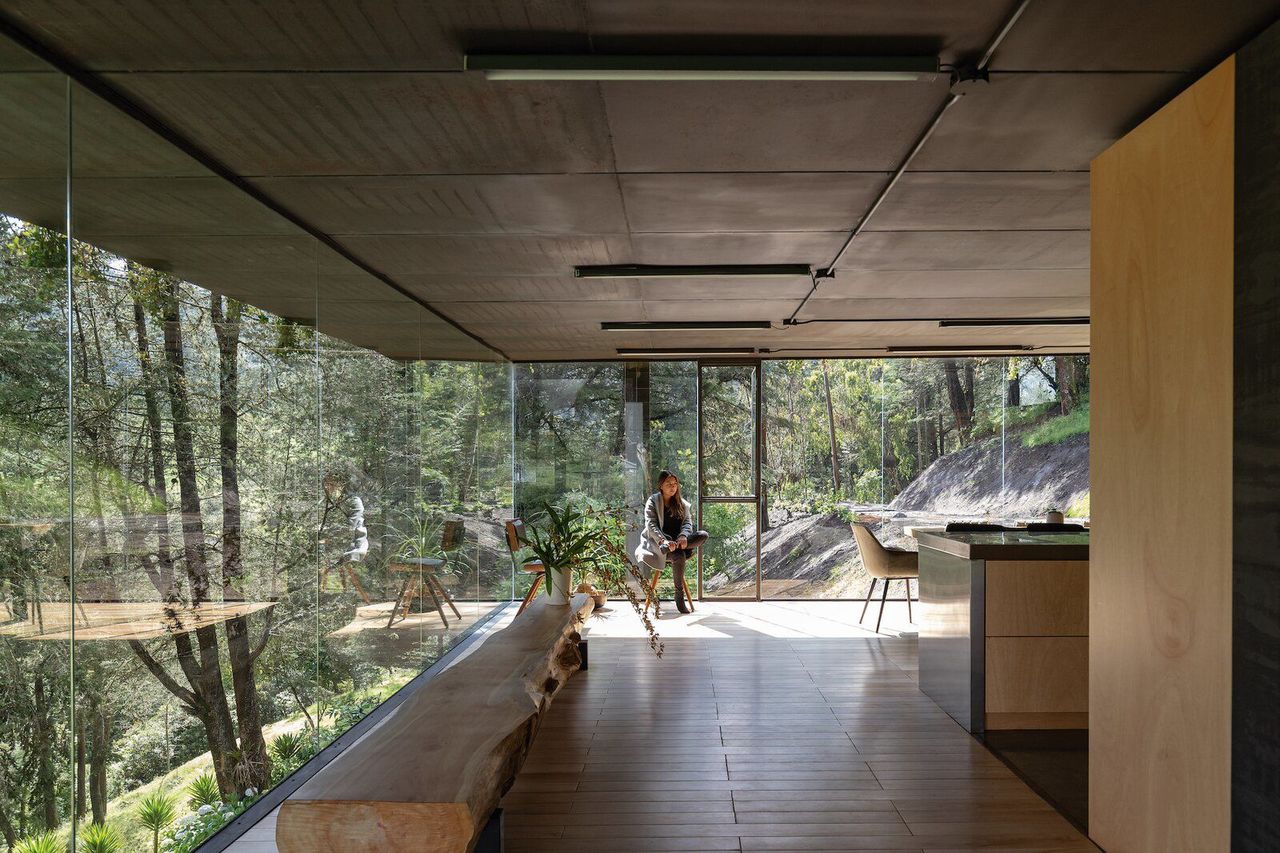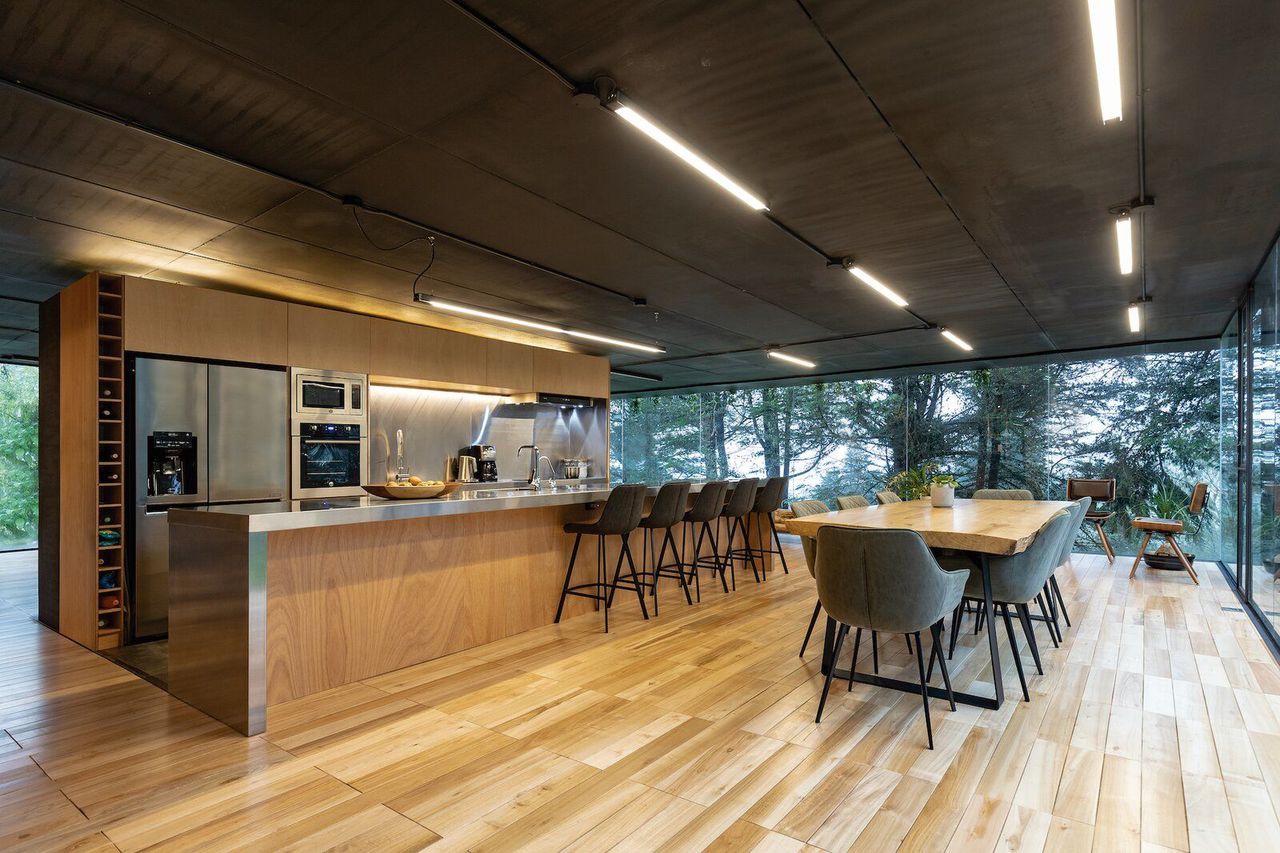 What made the project challenging was a request by the family to start work immediately and complete the addition in no more than three months. To respond, RAMA utilized prefab technology. "We imagined an industrially prefabricated piece that blends well with the environment and subtly sits on the ground, attaching itself to the existing construction," says Chávez.

The resulting addition starts with a metal frame structure that was prefabricated off-site. As it juts out over a slope in the woods, floor-to-ceiling tempered glass on three sides provides the family with incredible views. Inside, an open space with a kitchen, lounge, and dining area are given definition with a single piece of bespoke timber joinery. On one side is the kitchen, and on the other is the living room with a storage unit and an integrated fireplace.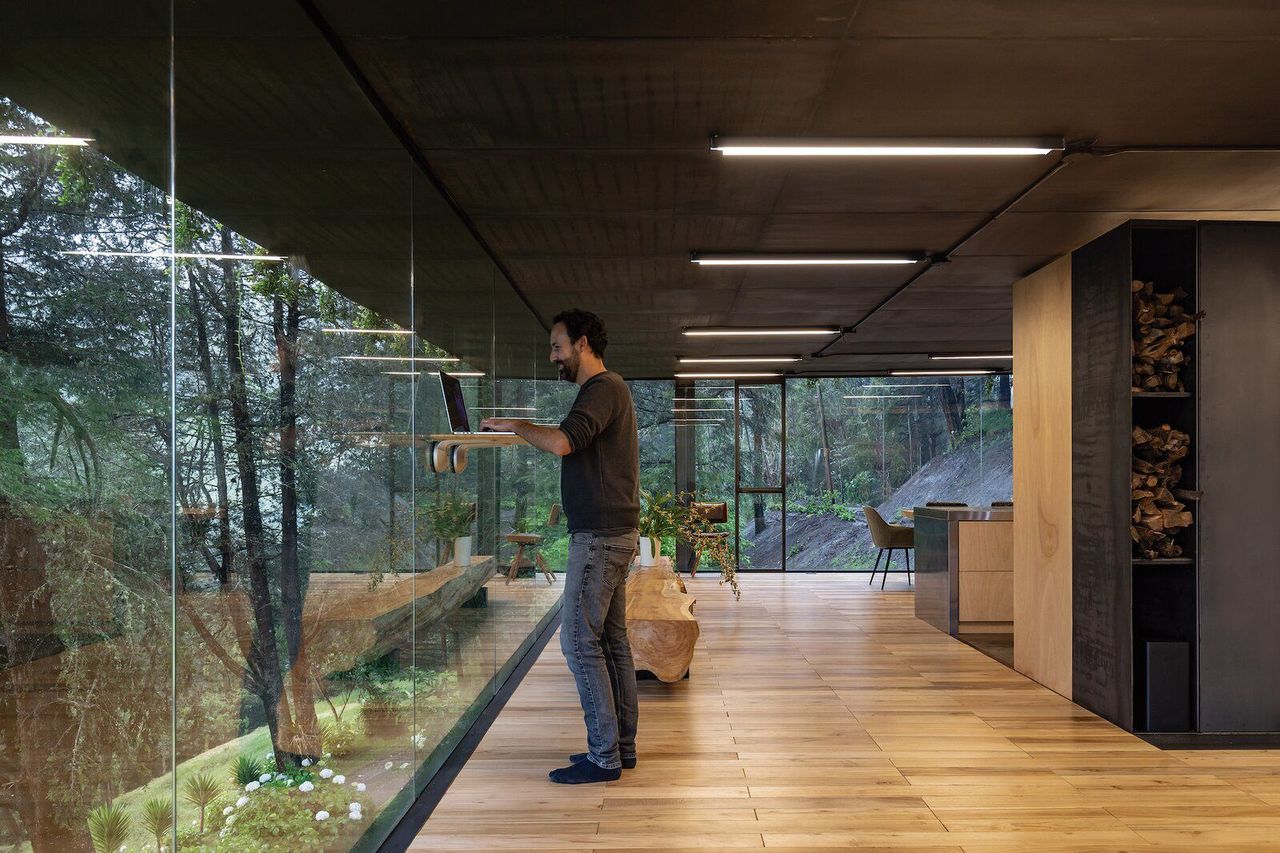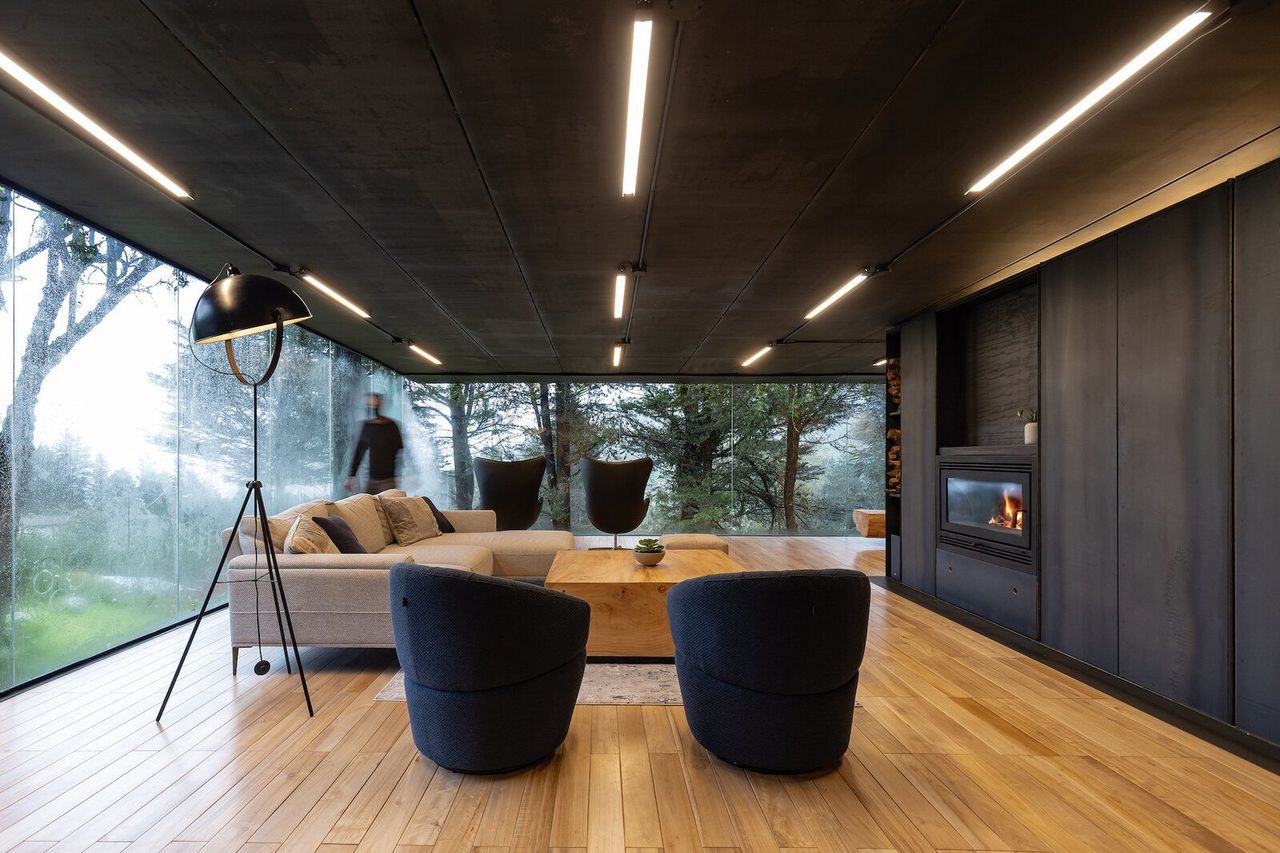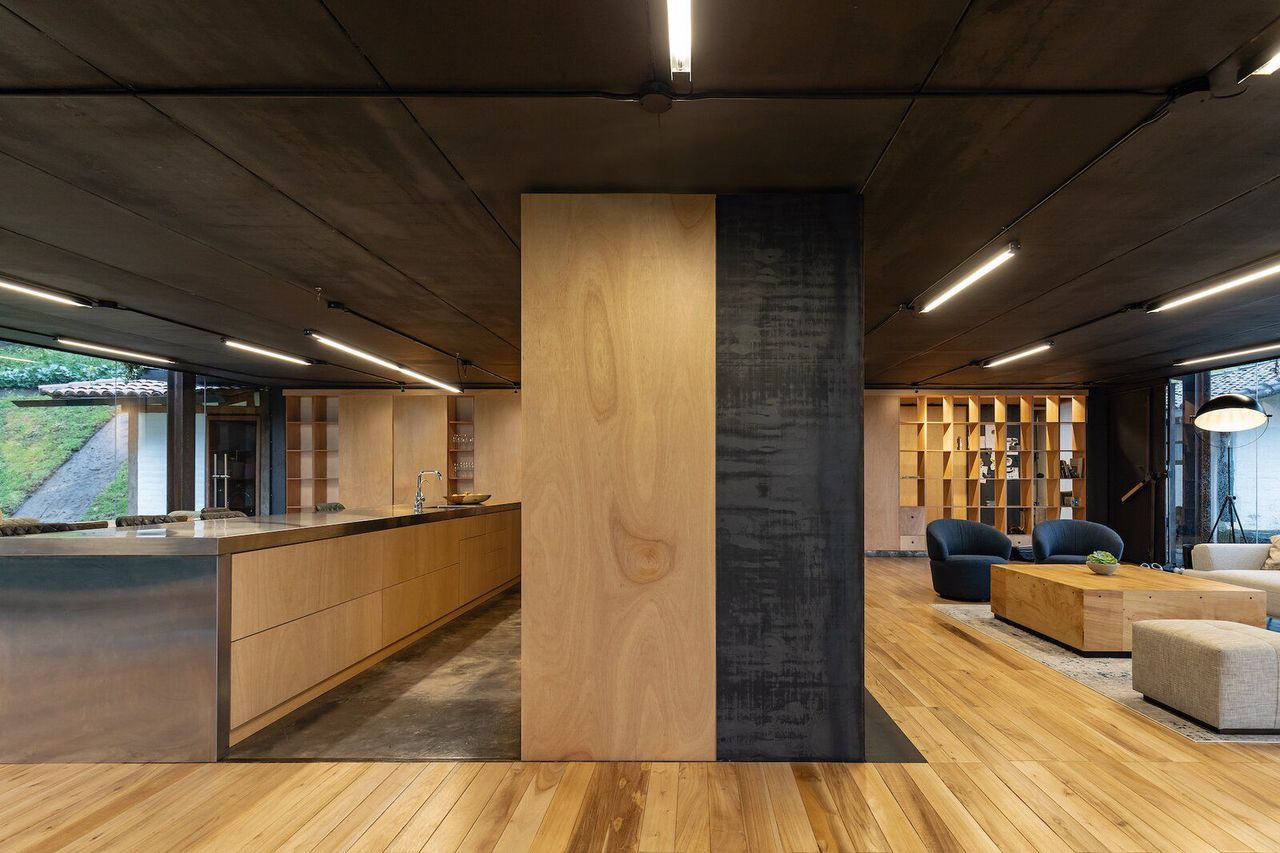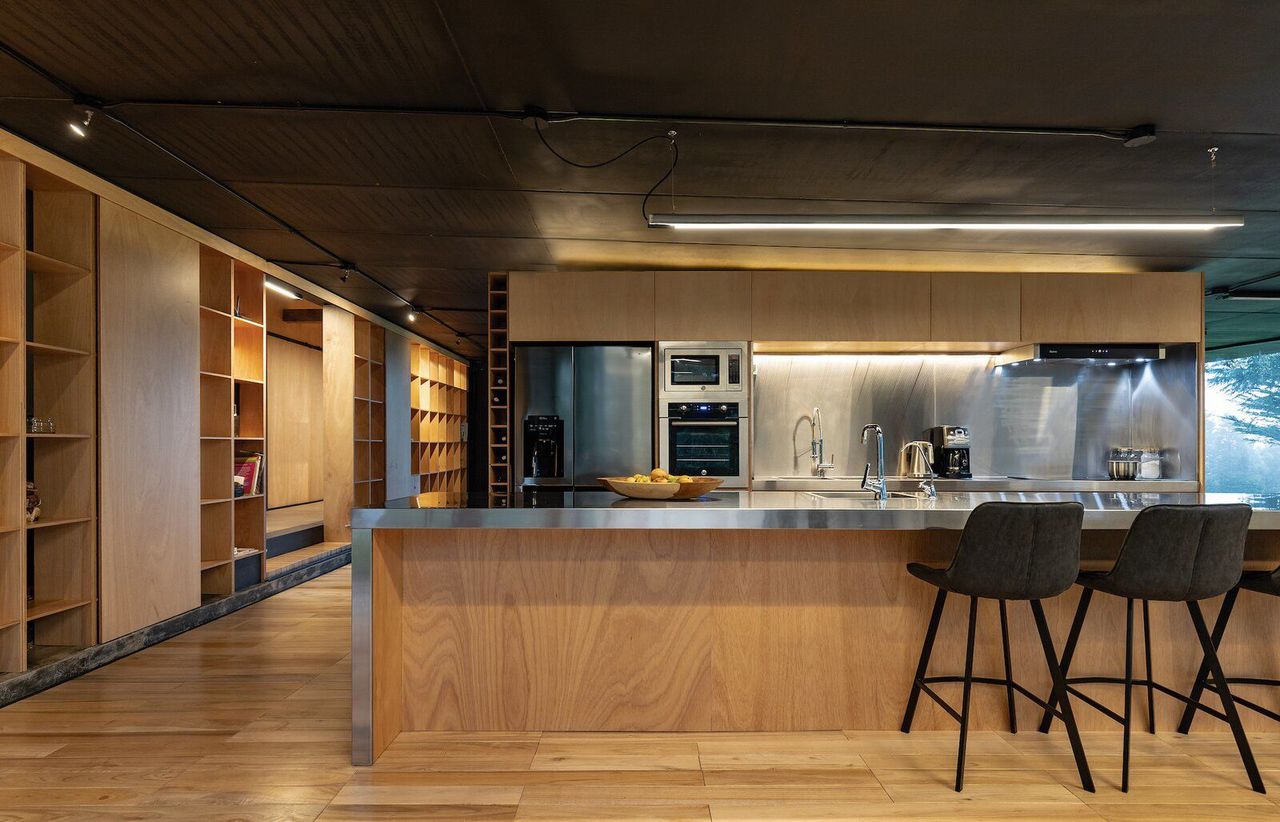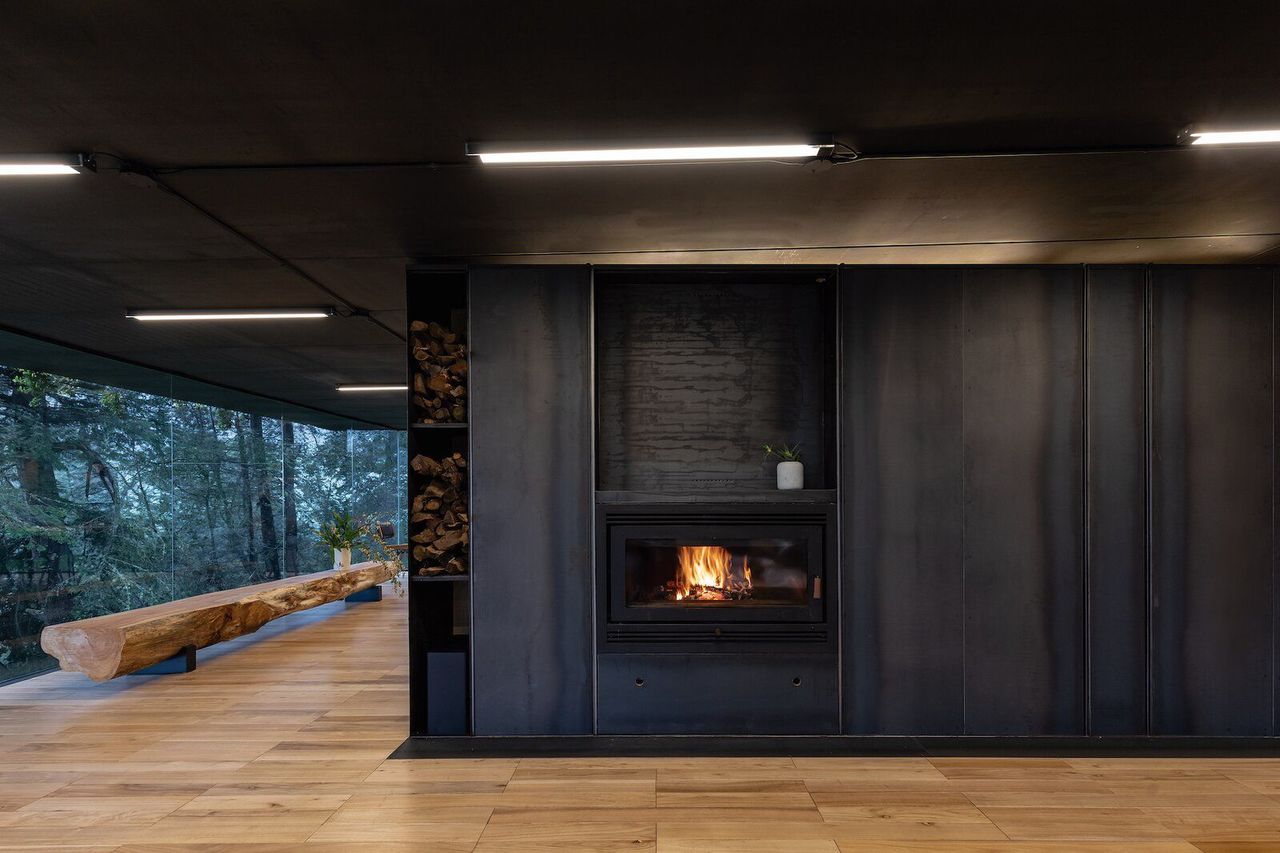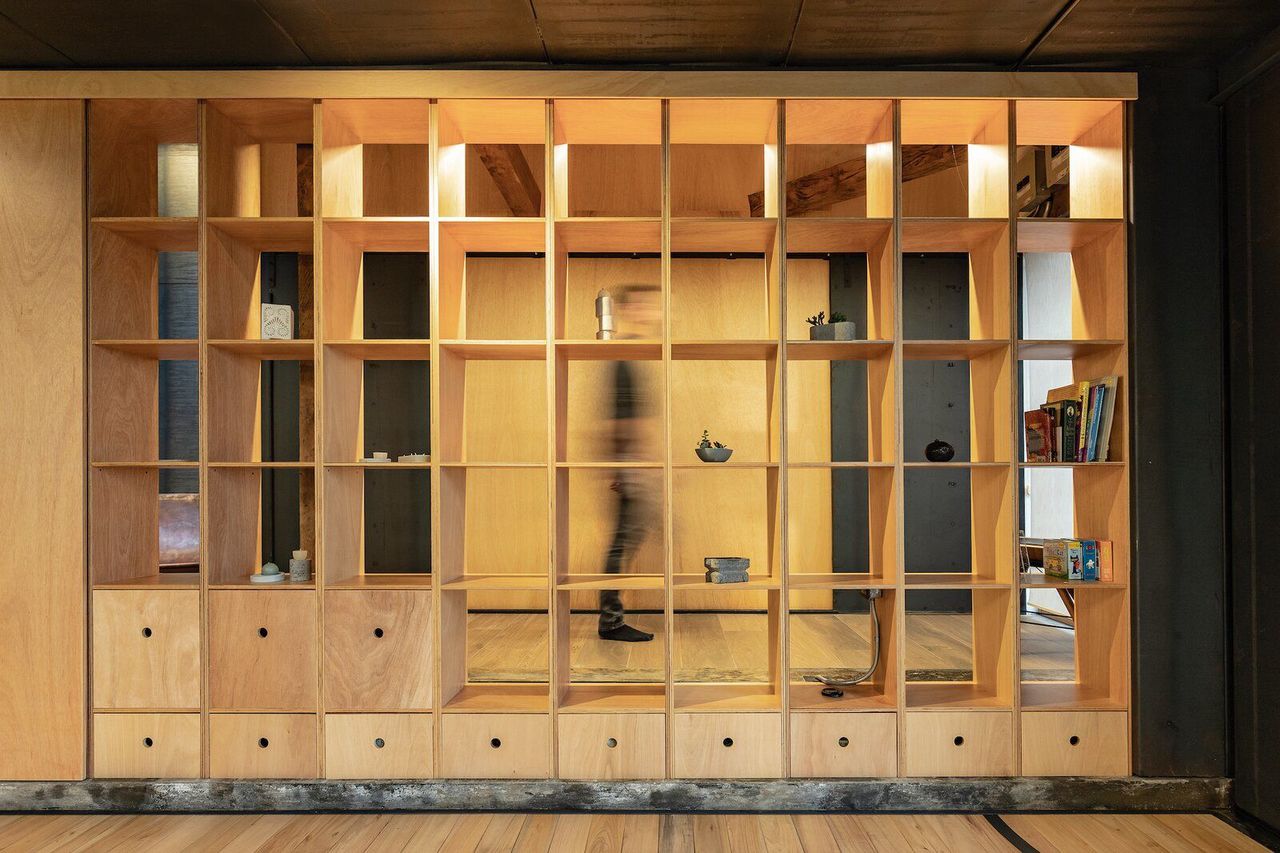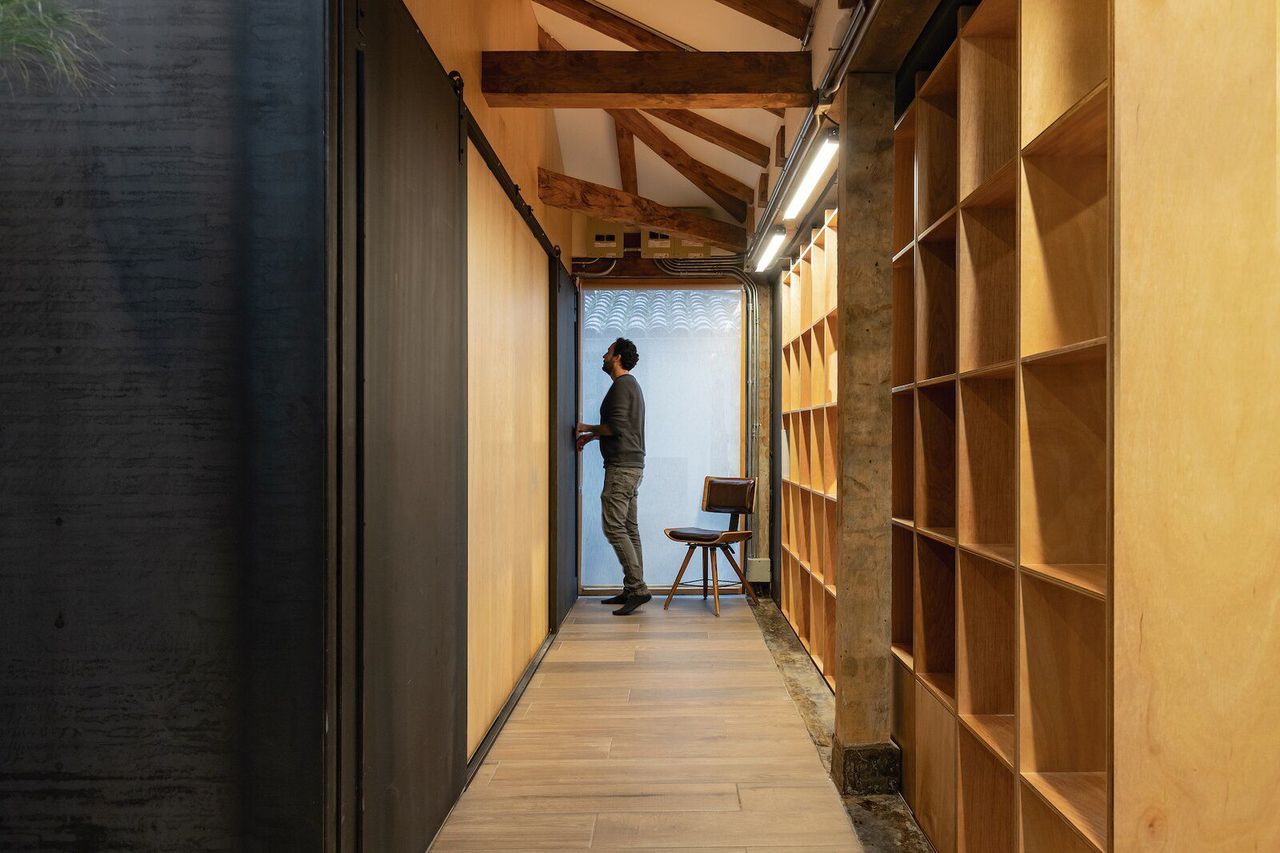 This new space is linked to the existing home via a semi-transparent timber screen that doubles as storage and offers privacy to the bedrooms. Five sliding timber panels run down the front of the unit and can be moved as needed to control visual access to various spaces.

The extension further blends into the site thanks to a lush green roof, and the glass invites the landscape into the interior. Inside, the timber furniture and flooring creates a cozy space, perfectly suited for family living.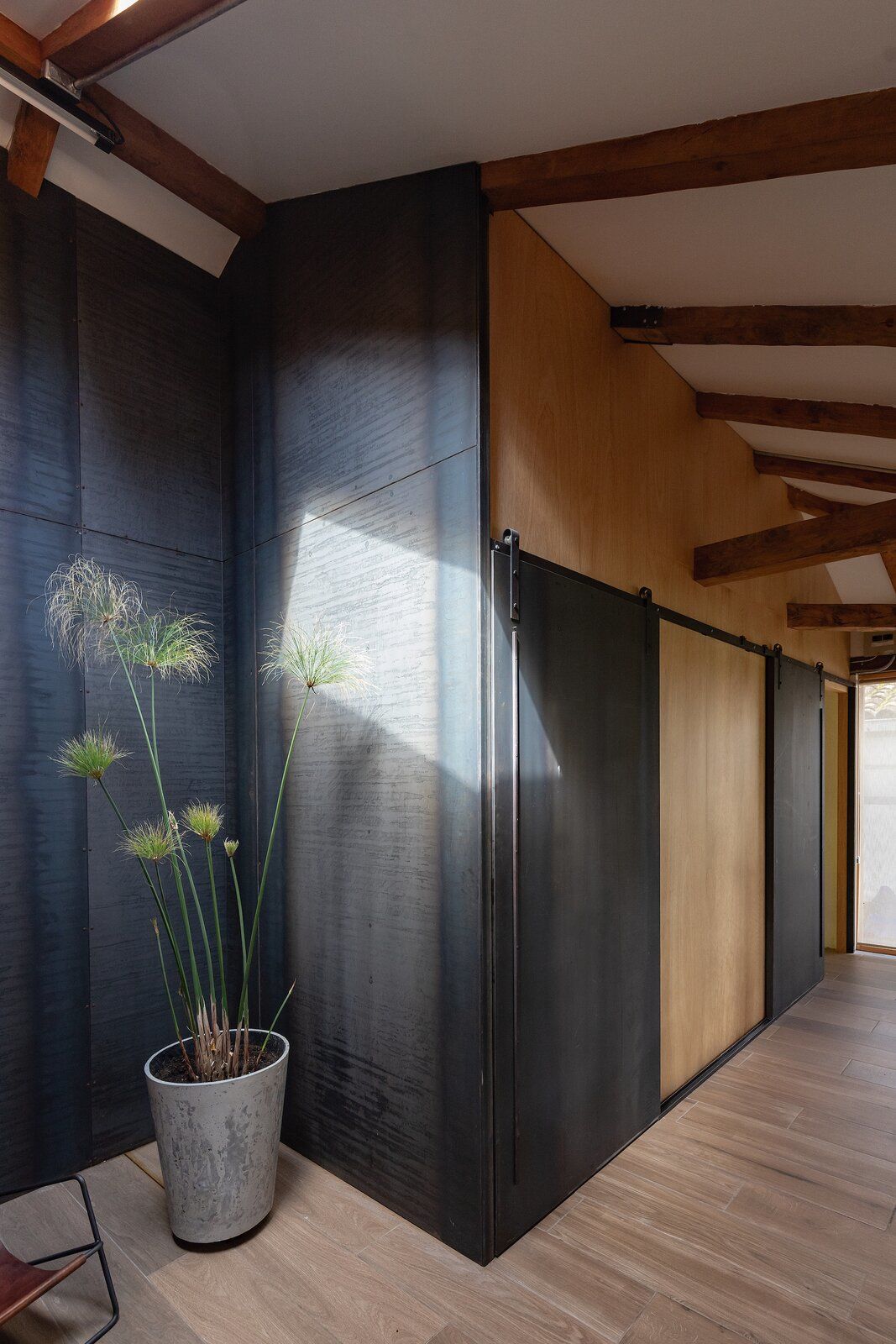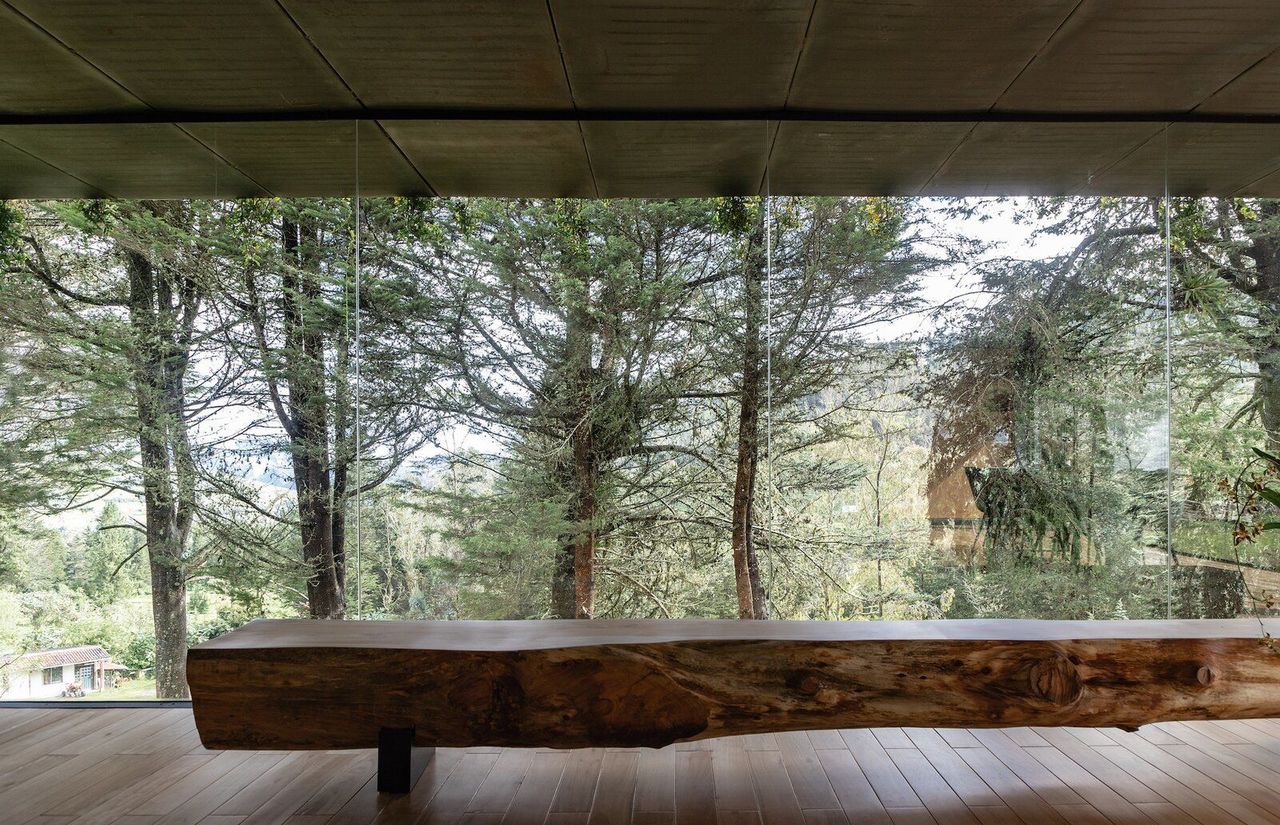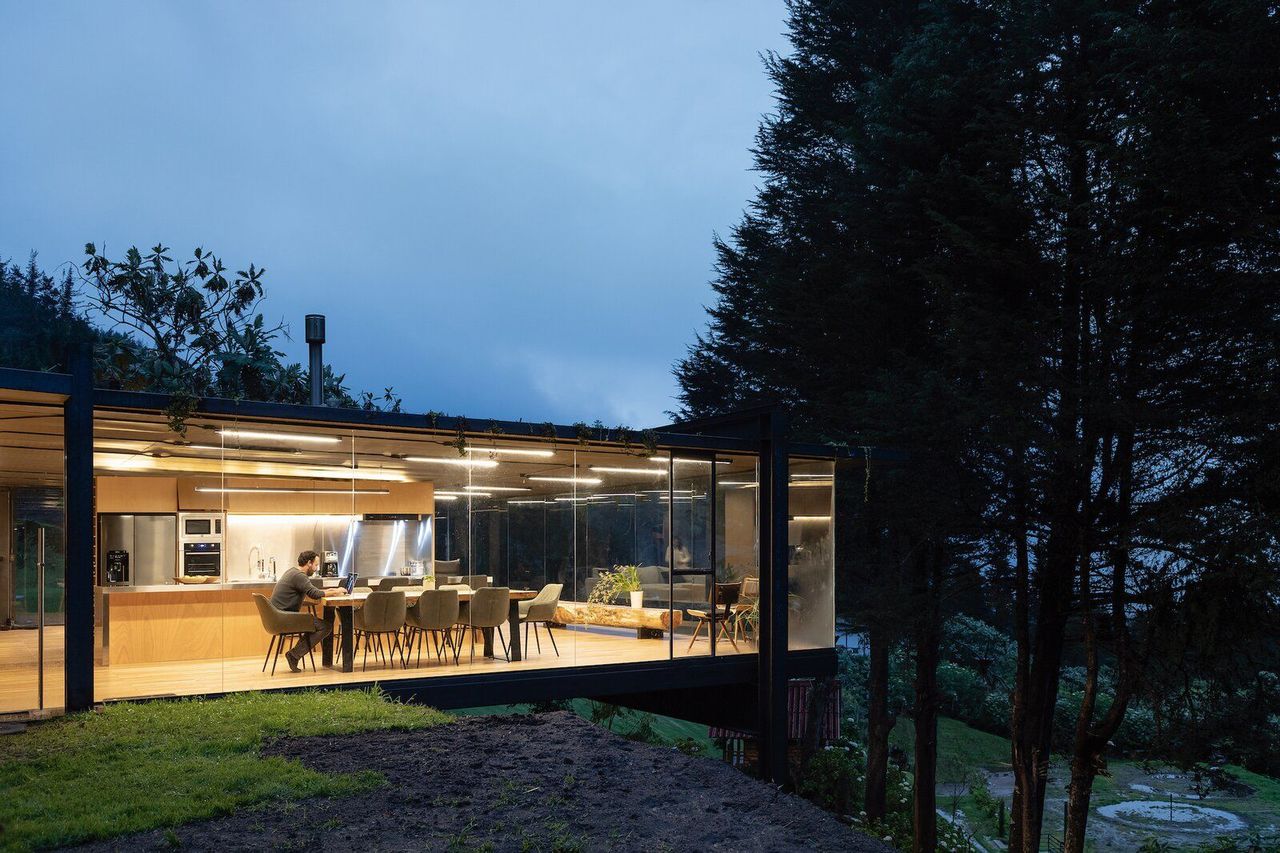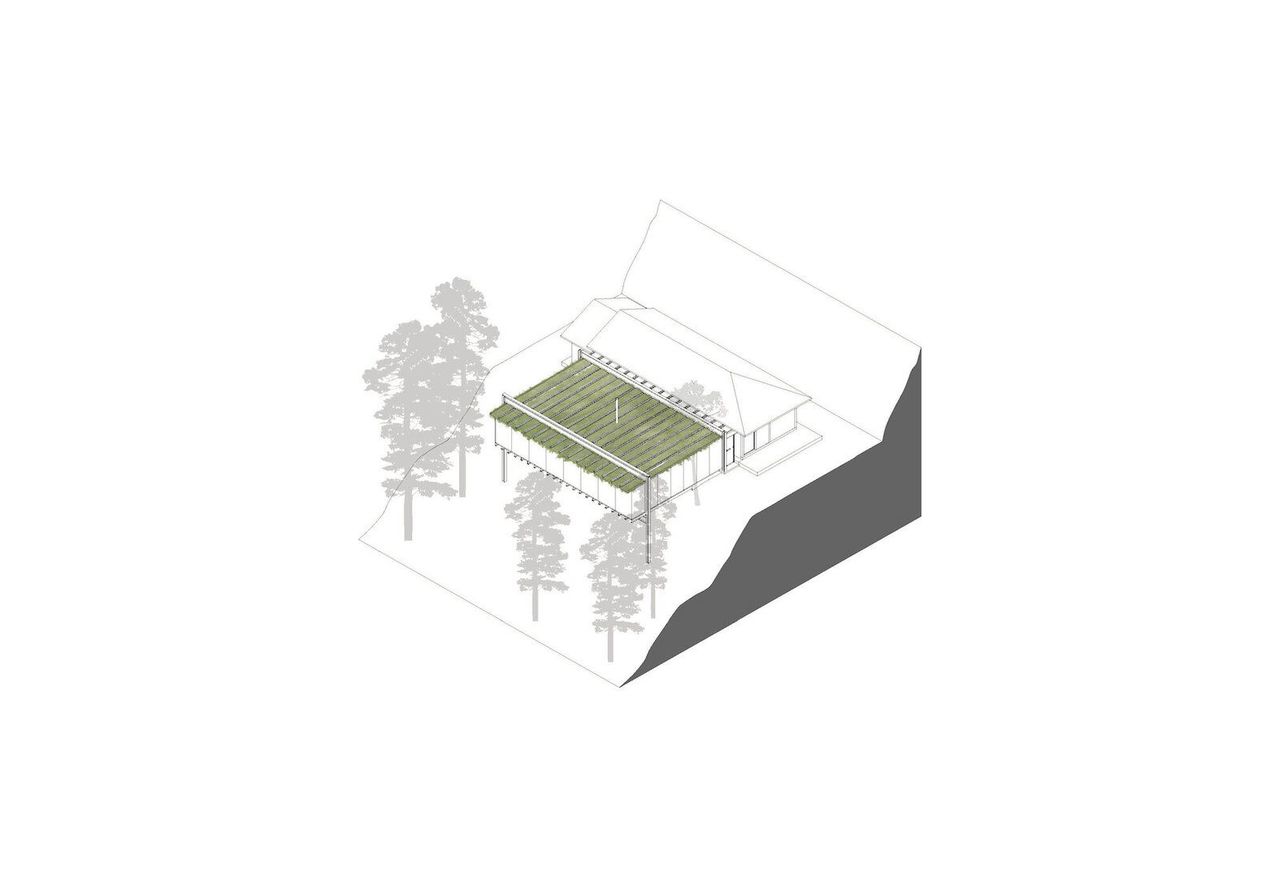 Casa Mirador by RAMA Estudio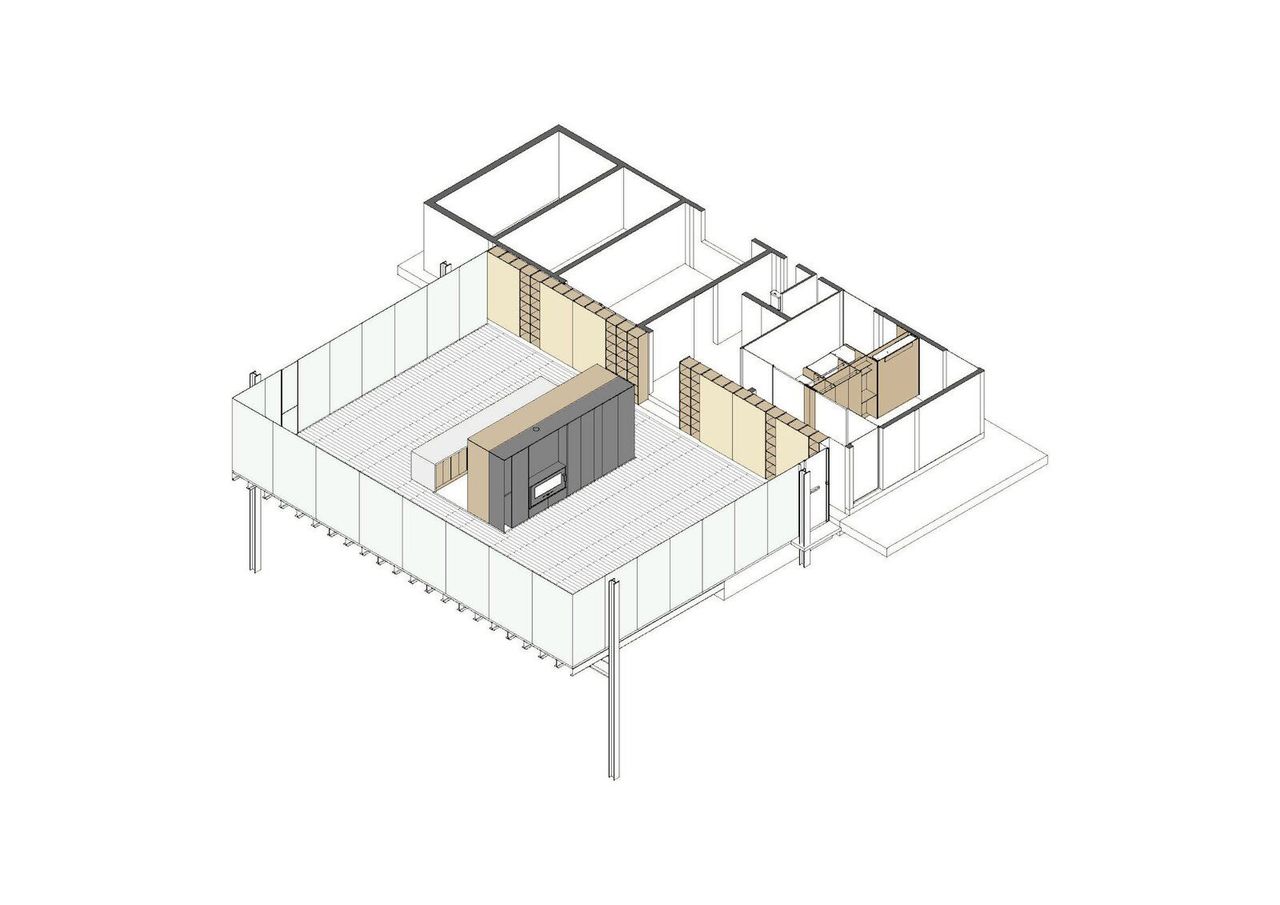 Casa Mirador by RAMA estudio




Floor Plan of Casa Mirador by RAMA estudio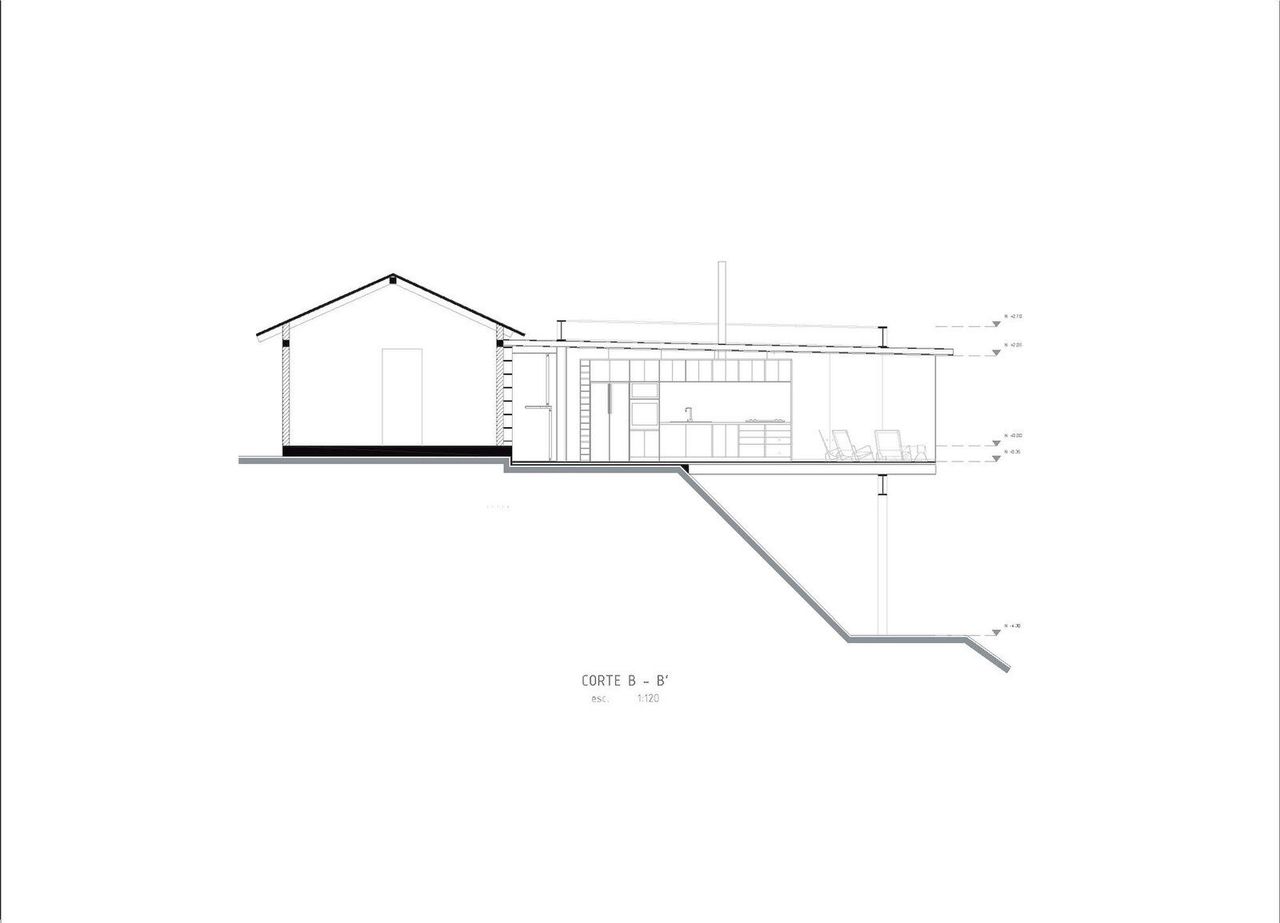 Elevation of Casa Mirador by RAMA estudio