On a lush residential street in Bratislava, Slovakia, a tall, white structure sits behind a fortress-like, concrete wall. The multistory home is one of the latest designs by local firm Sadovsky & Architects, who created the space for a young family seeking to reconnect with nature.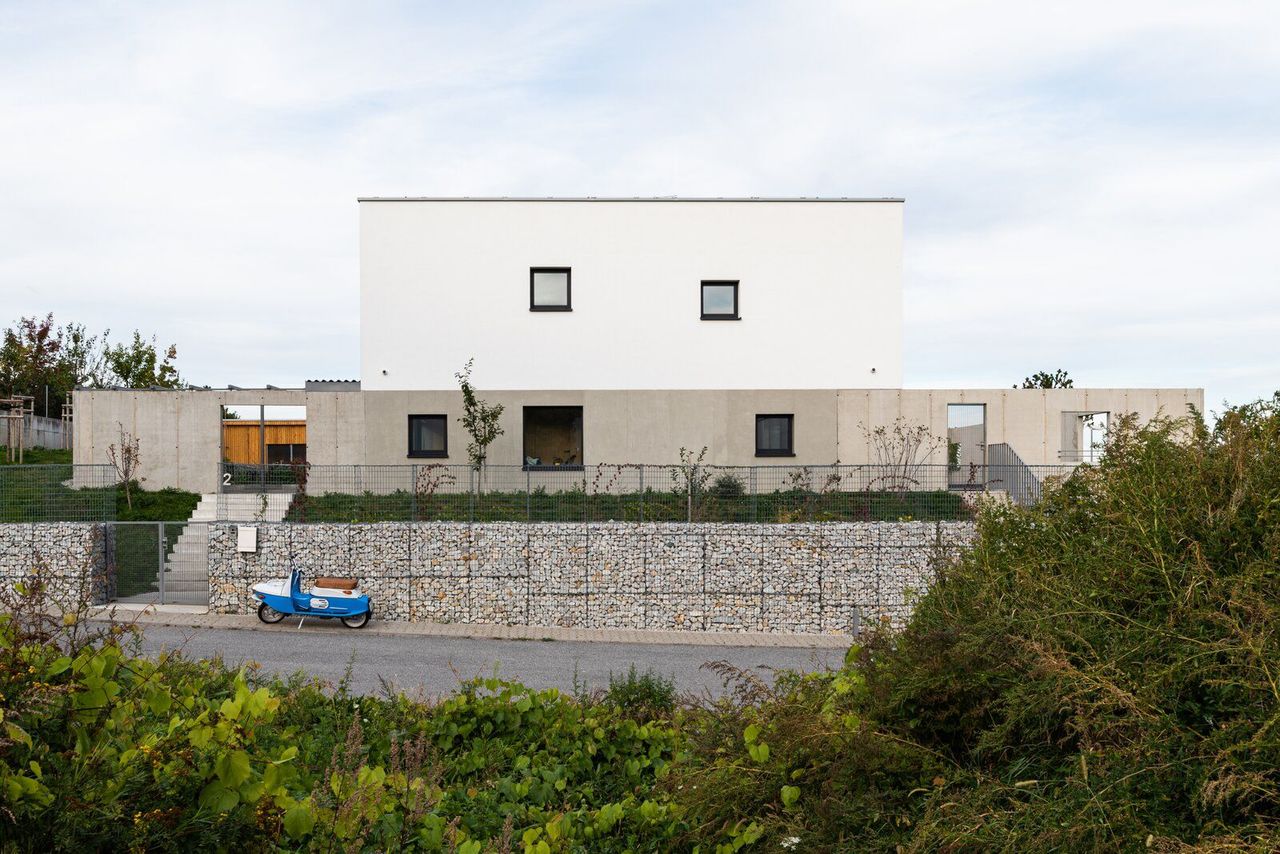 "The property is located in a relatively dense housing zone in Bratislava, the so-called 'Pod Slancom,'" explain the project's lead architects Oliver Sadovsky and Matus Vallo, who add that "these circumstances subsequently affected the allocation of the house and its principal spatial concept."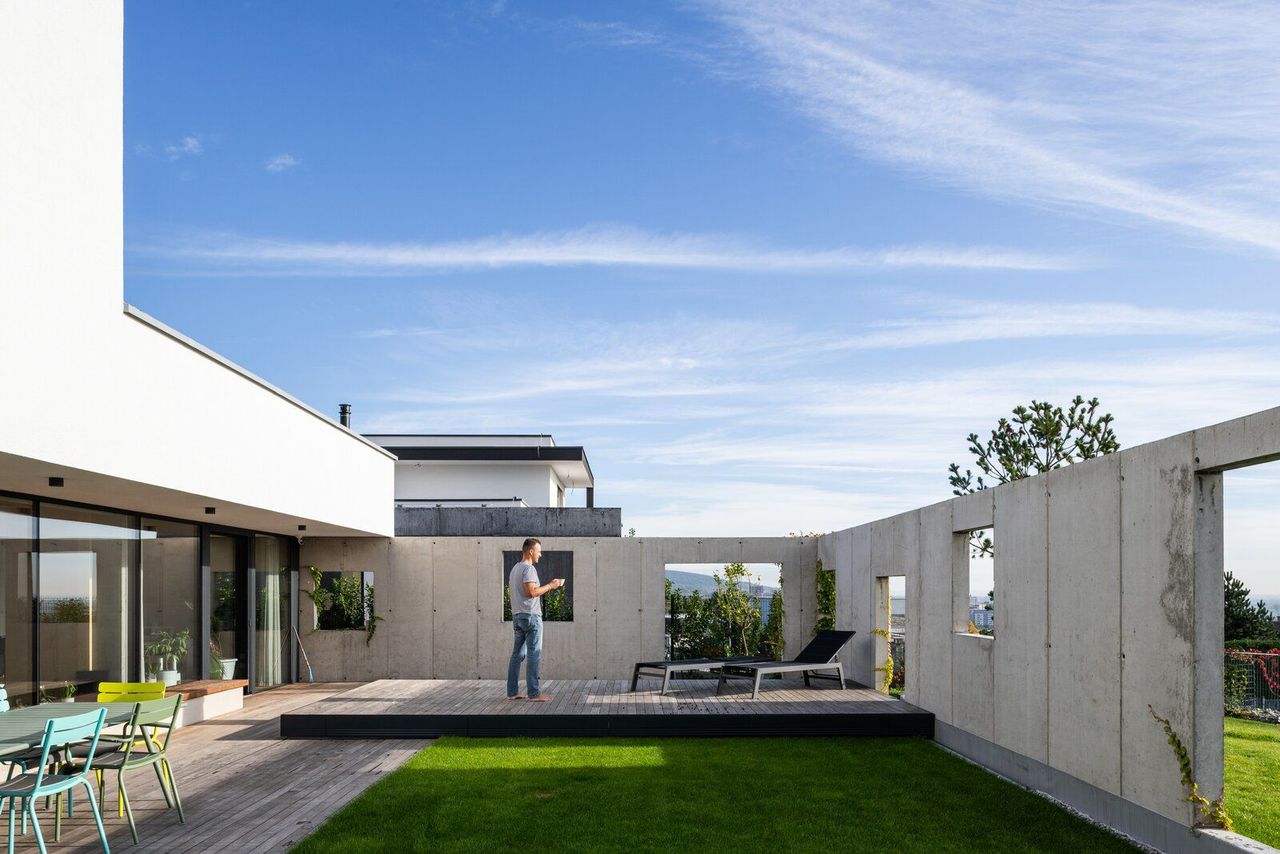 To maximize the constrained lot, the team designed the residenceขdubbed the House for a Family with Petsขto be largely enclosed by a wraparound perimeter wall. This strategy ensures additional privacy for the residents and also allows the surrounding landscape to merge with the living spaces.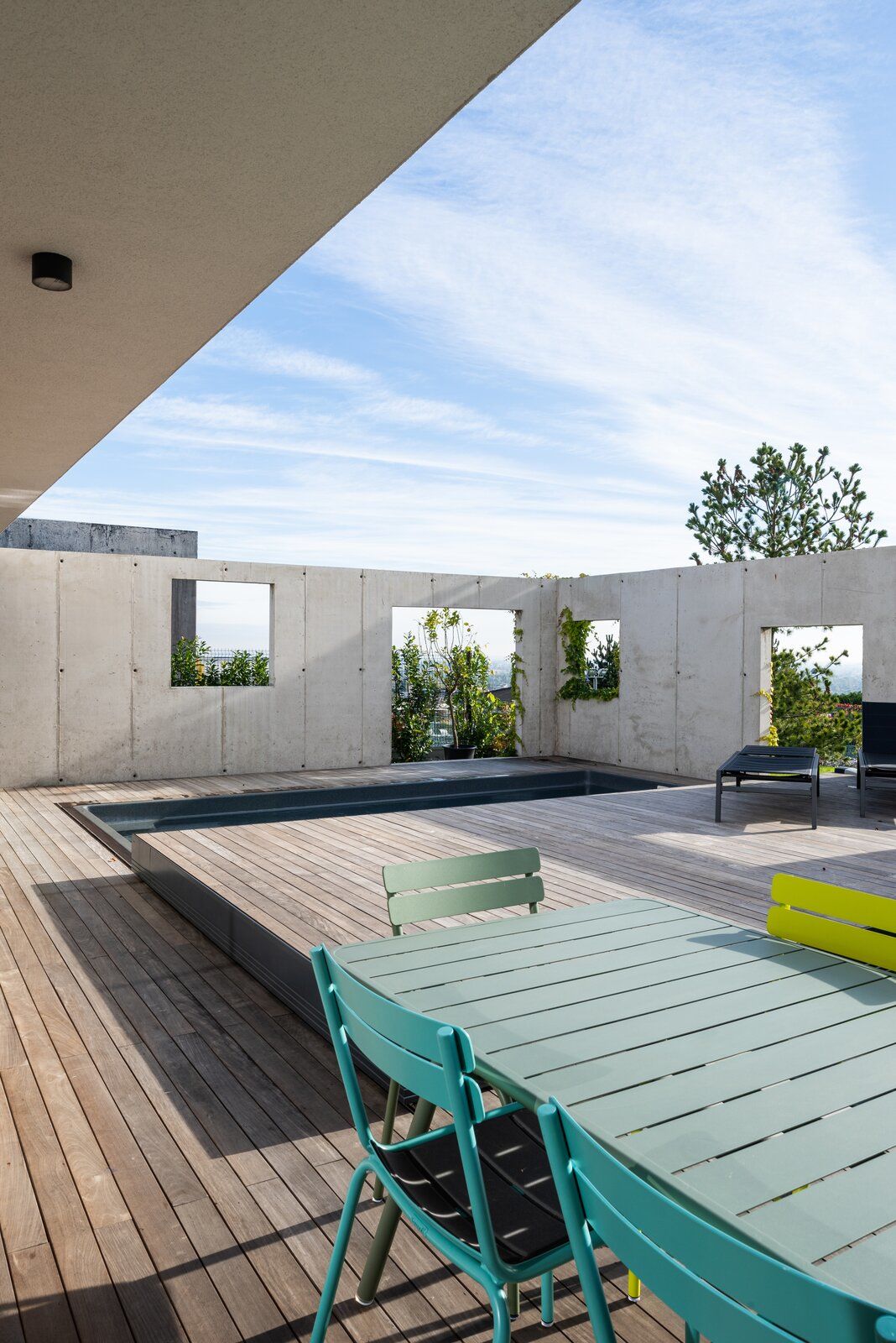 "The perforated concrete wall creates a semipermeable membrane that subdivides the home's garden into both an internal and external oasis," notes the firm. The garden space situated within the wall's perimeter blends with the interior spaces on the home's ground level, which provides the young family-and their pets-with a more intimate indoor/outdoor connection. Meanwhile, the garden beyond the tract presents a "more natural and lusher" sense of greenery, the architects say.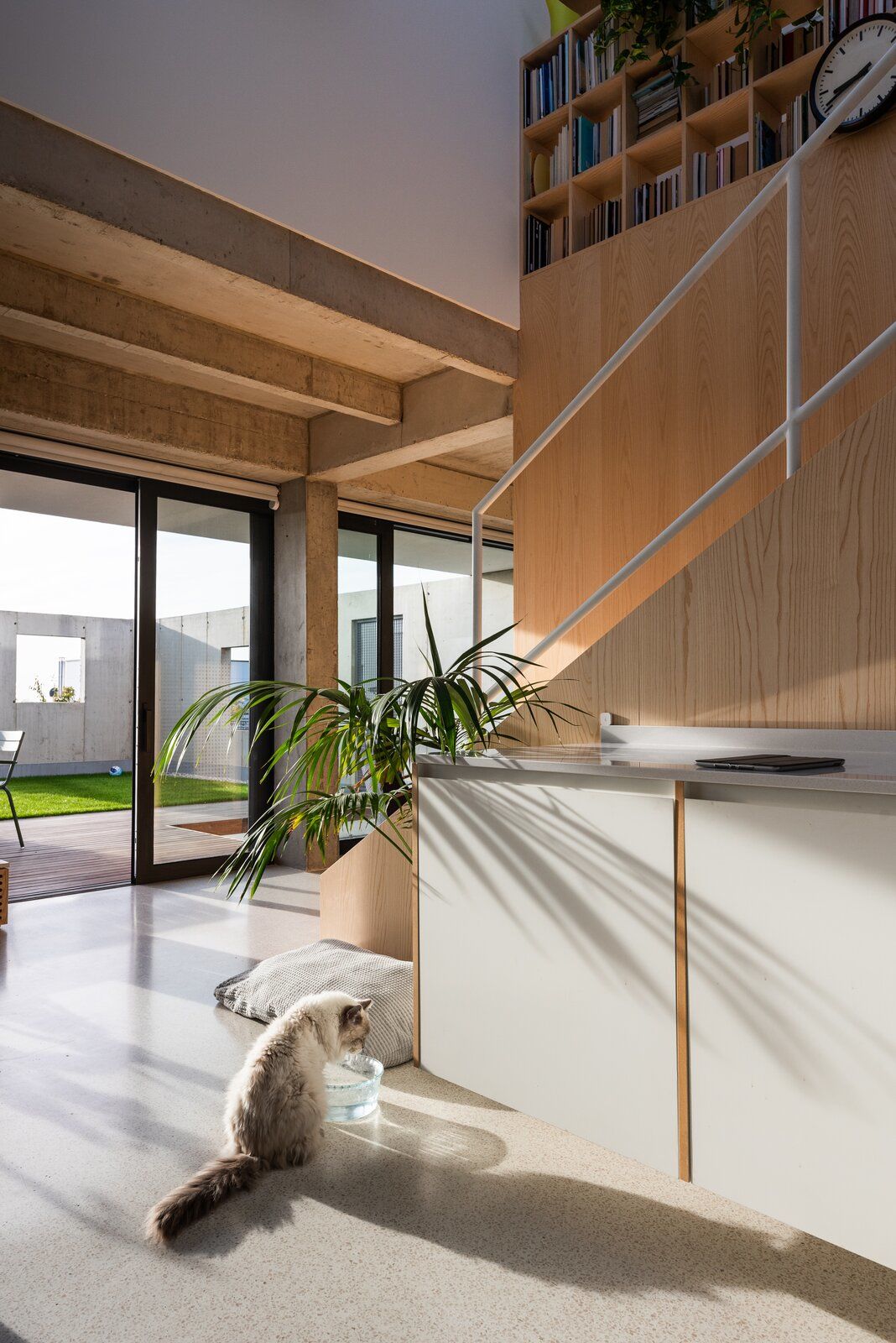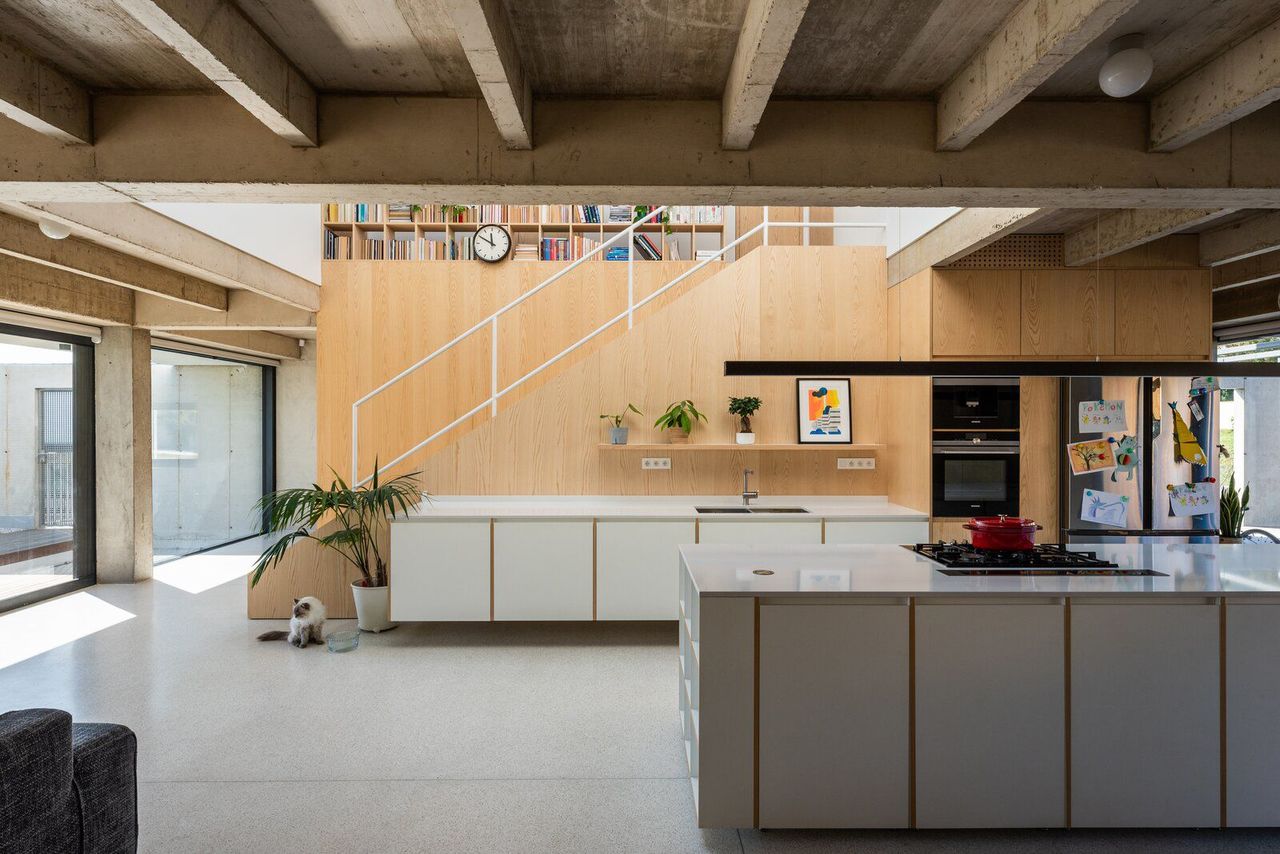 Inside, the home spans more than 3,000 square feet and offers a sprawling layout with light-filled living spaces. "The ground floor is a magnified open space enclosed on two sides by walls, and at the same time effectively open on the remaining two fronts to the surrounding private oasis," notes the firm.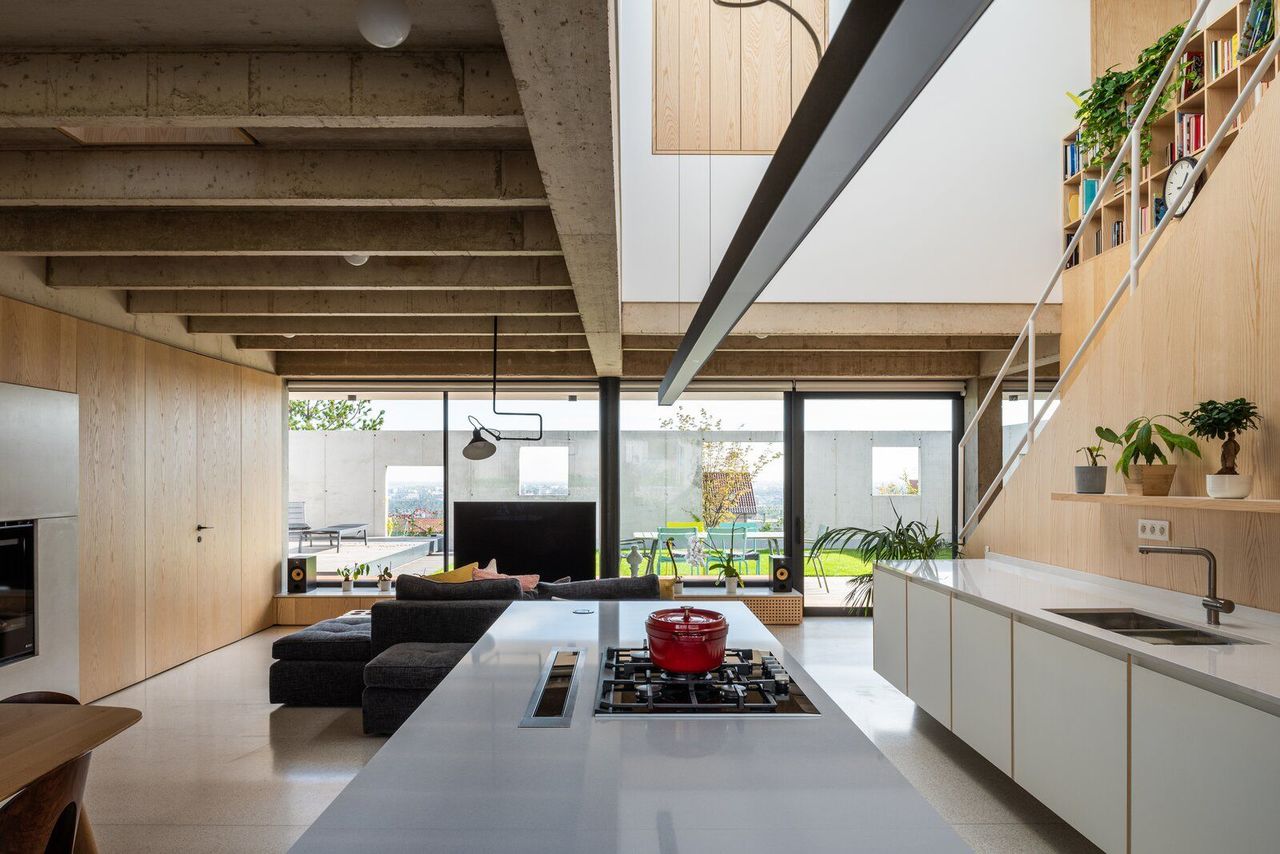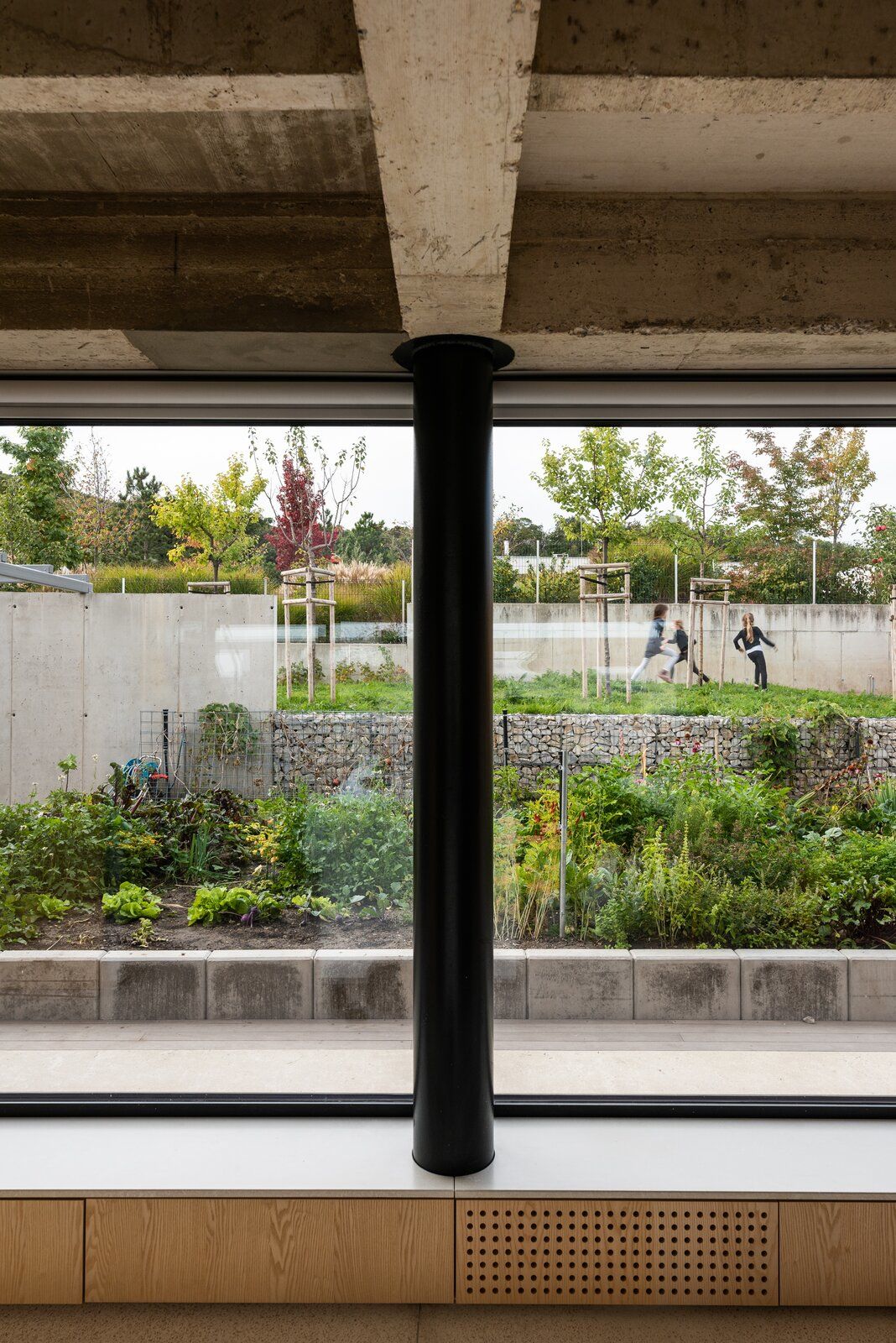 The architects designed the ground floor to be the "essential service box" of the residence, housing the main living spaces and storage, as well as the primary suite and a spacious study.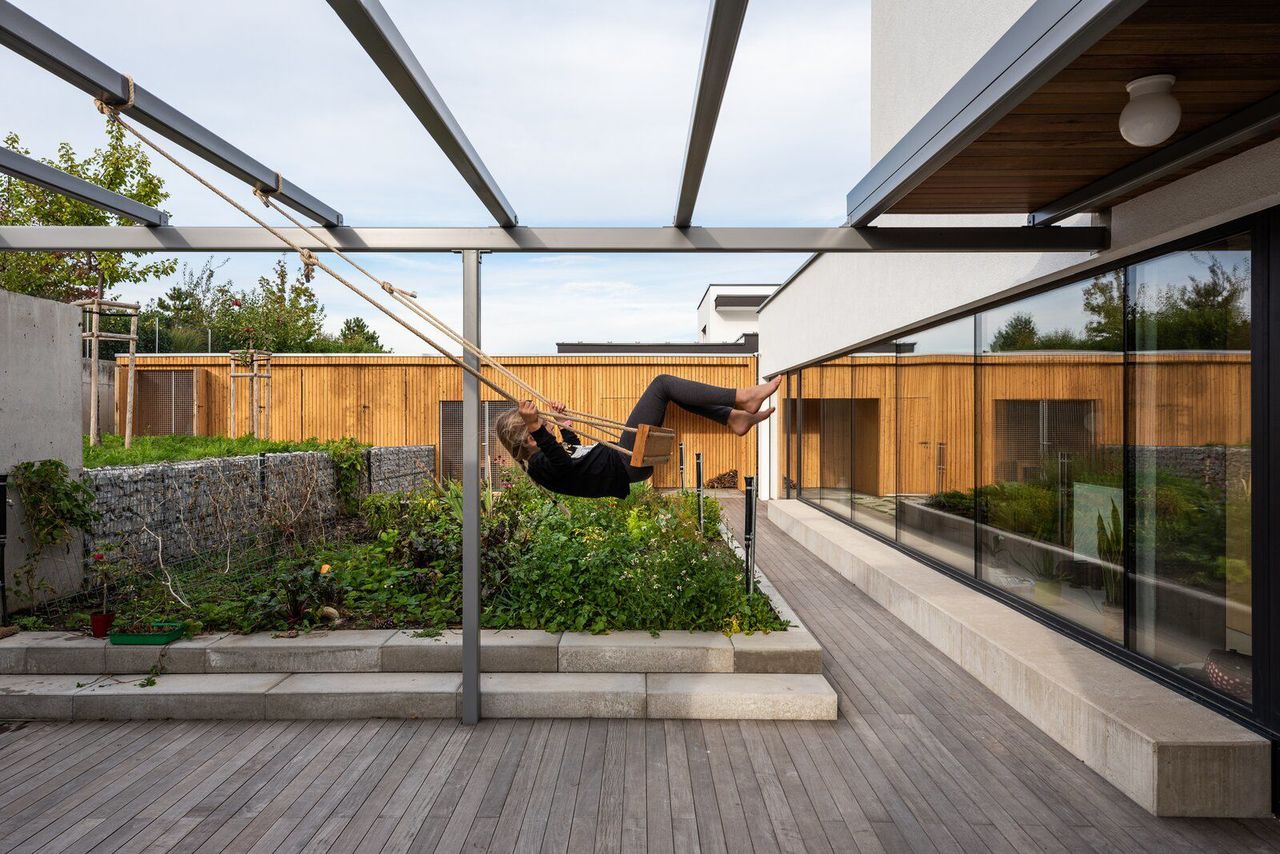 The spacious chef's kitchen overlooks a garden on one side of the home, while the living room-just a few steps away-is oriented toward a large terrace with a traditional lawn and pool area.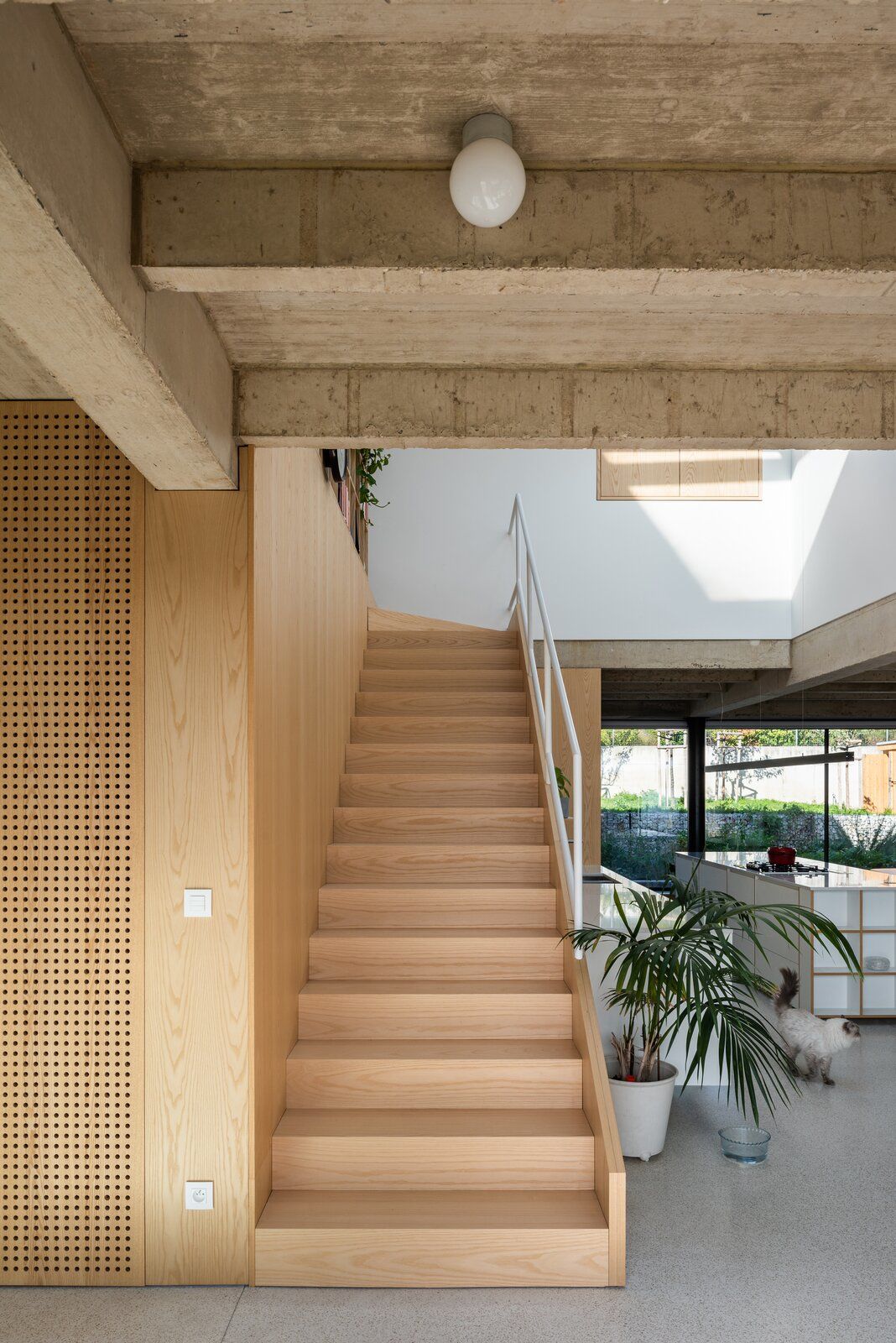 Exposed concrete and metal mingle with warm-hued wooden accents to infuse the interiors with a sleek, industrial flair, while sliding glass doors and large skylights flood the various levels with sunshine. Upstairs, the kids' bedrooms are located near an additional bath.