If you find yourself head over heels for the elaborate paintings in this newly listed pied-à-terre in Lisbon, Portugal, you might be surprised to find out that they were an accidental discovery.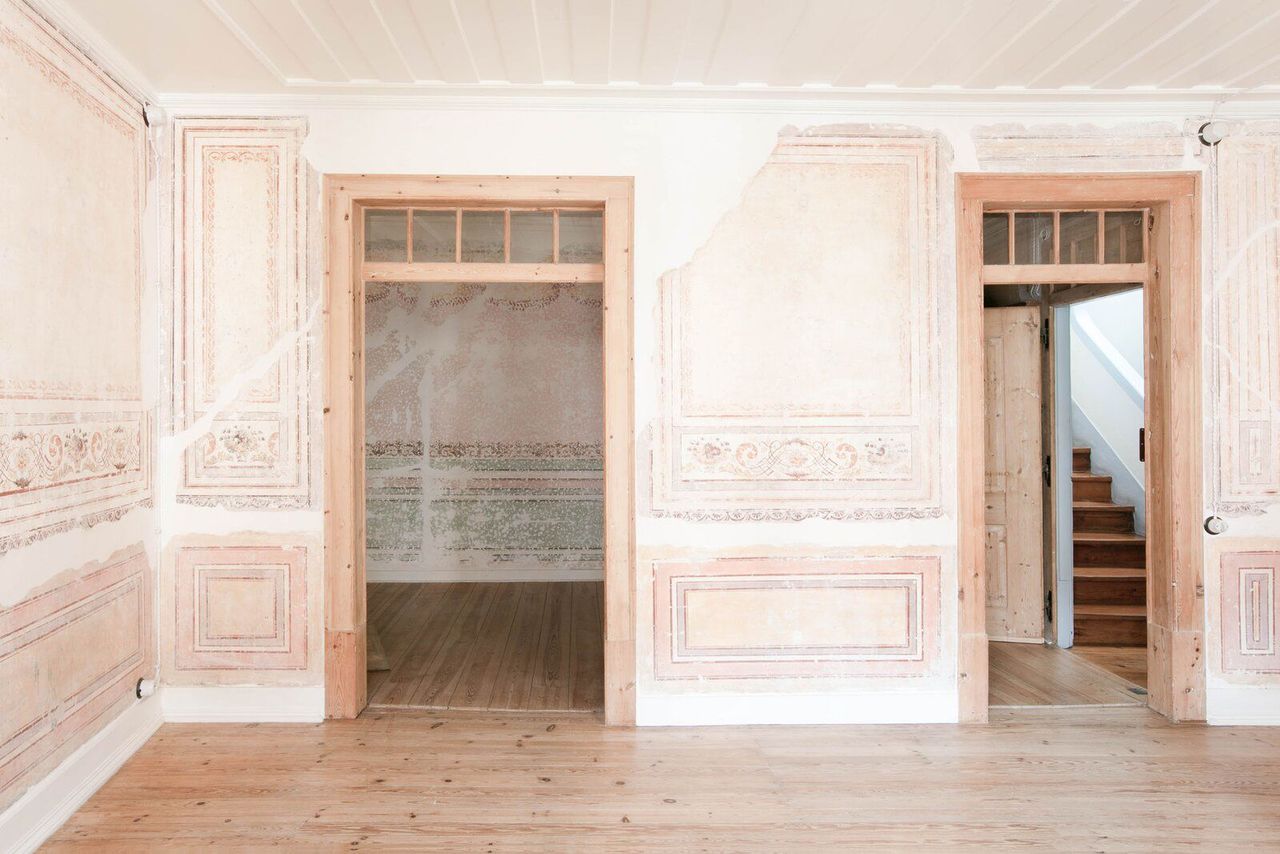 The third-floor apartment is located in the historic district of Mouraria, offering close proximity to some of Lisbon's top destinations, including Baixa Pombalina and São Jorge castle.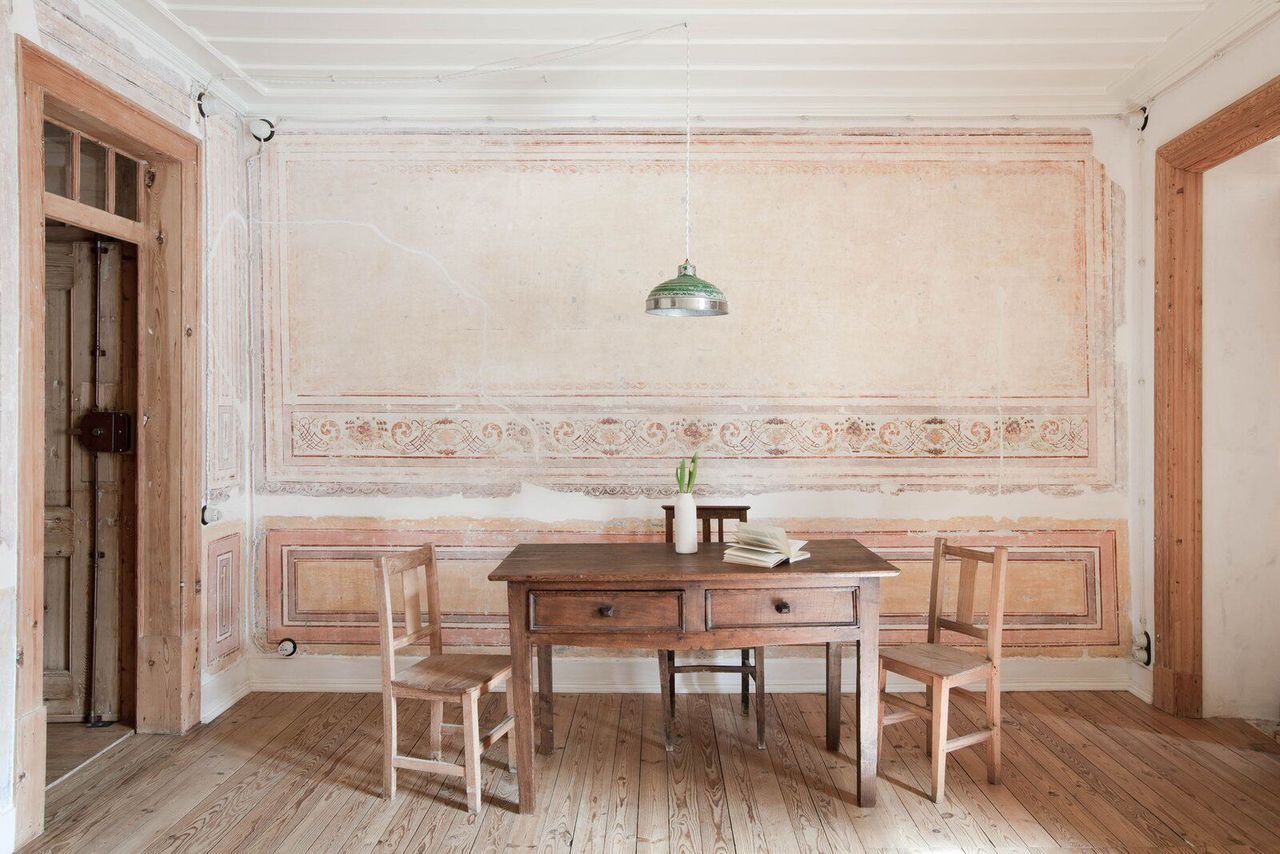 The dining/living area is sandwiched between the main entrance and the kitchen.

When the current owner first acquired the historic flat-known as São Cristóvão-its walls were a blank canvas, covered in a simple white hue. Yet upon closer examination, the traces of floor-to-ceiling frescoes dating back to the 18th century could be seen underneath.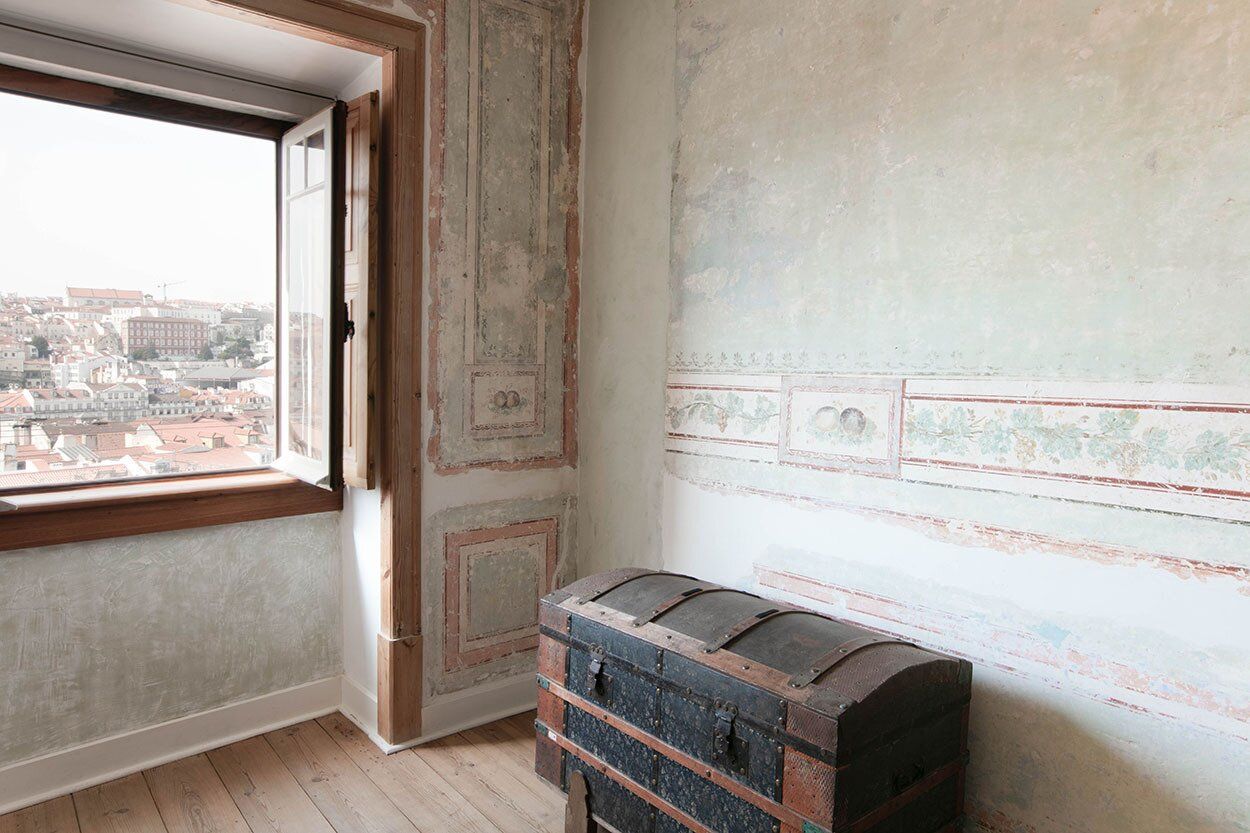 As part of the restoration, the current owner installed new windows throughout.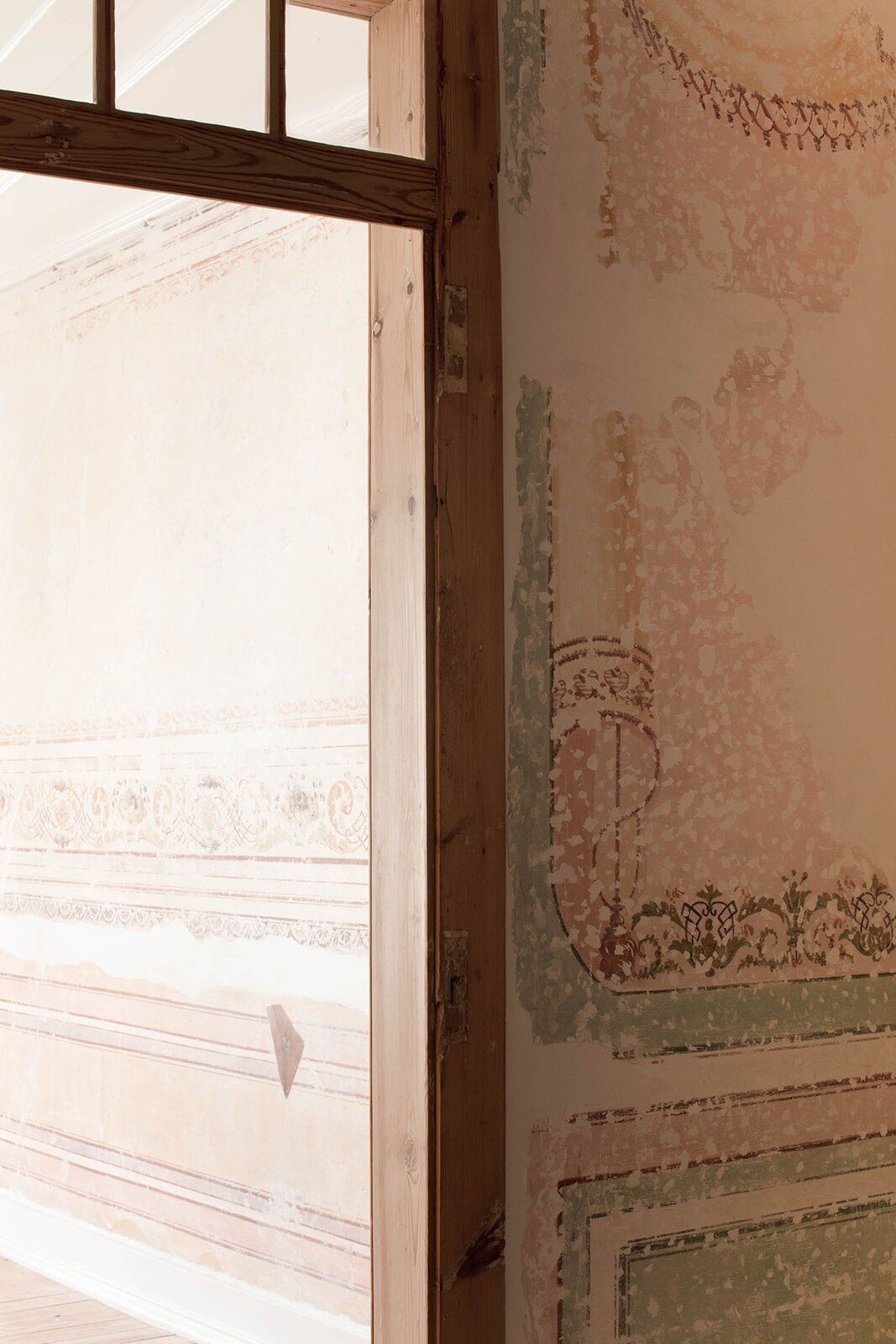 Layers of white paint in the home were meticulously chipped away to unveil the historic frescoes.

The owner set out to restore the 800-square-foot apartment, carefully reviving the delicate artworks to their former glory. "They were even protected from electrical works by using an Italian-style exposed cable system with ceramic switches," notes listing agent Mariana Gama.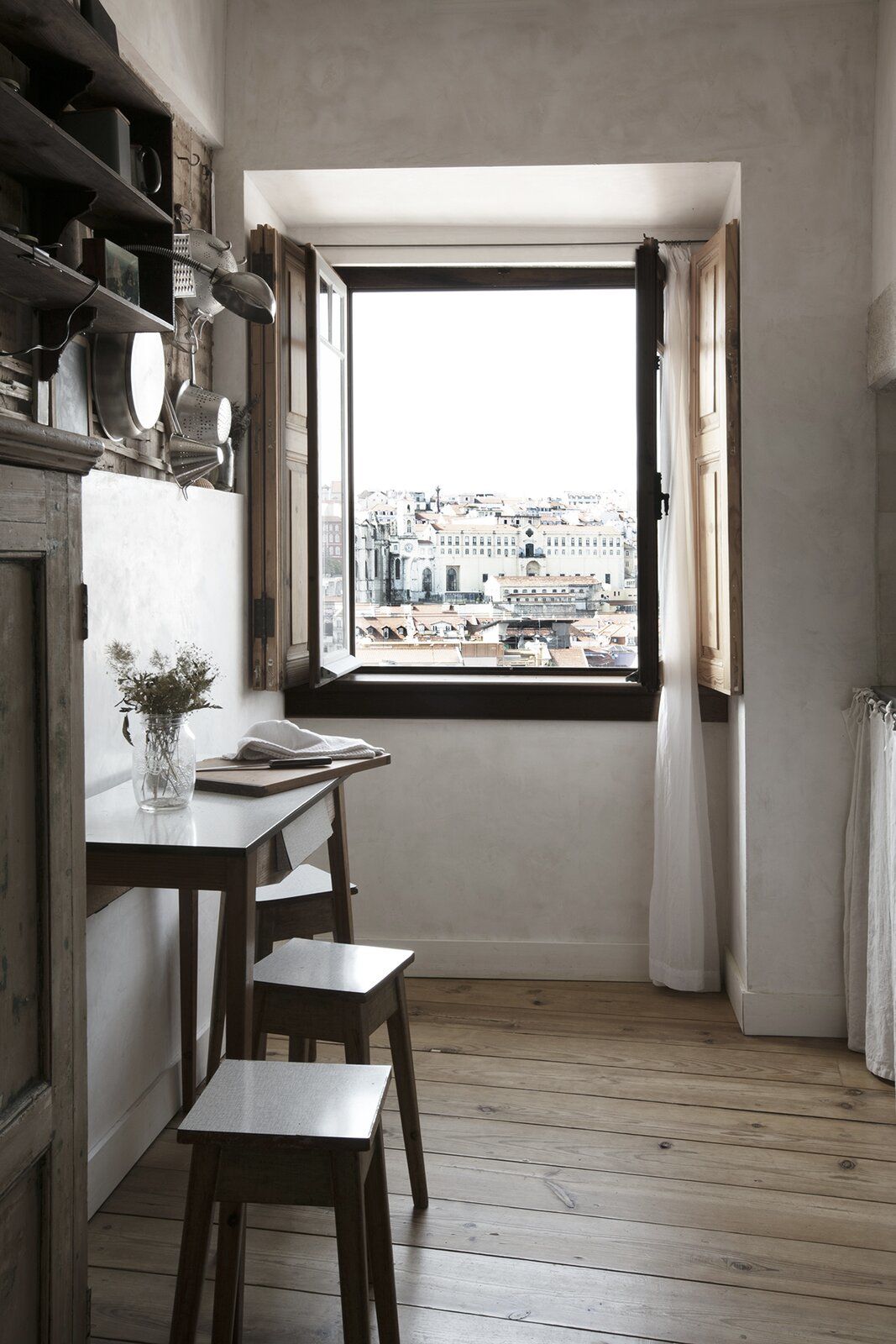 The traditional kitchen features custom built-in storage and postcard-worthy views.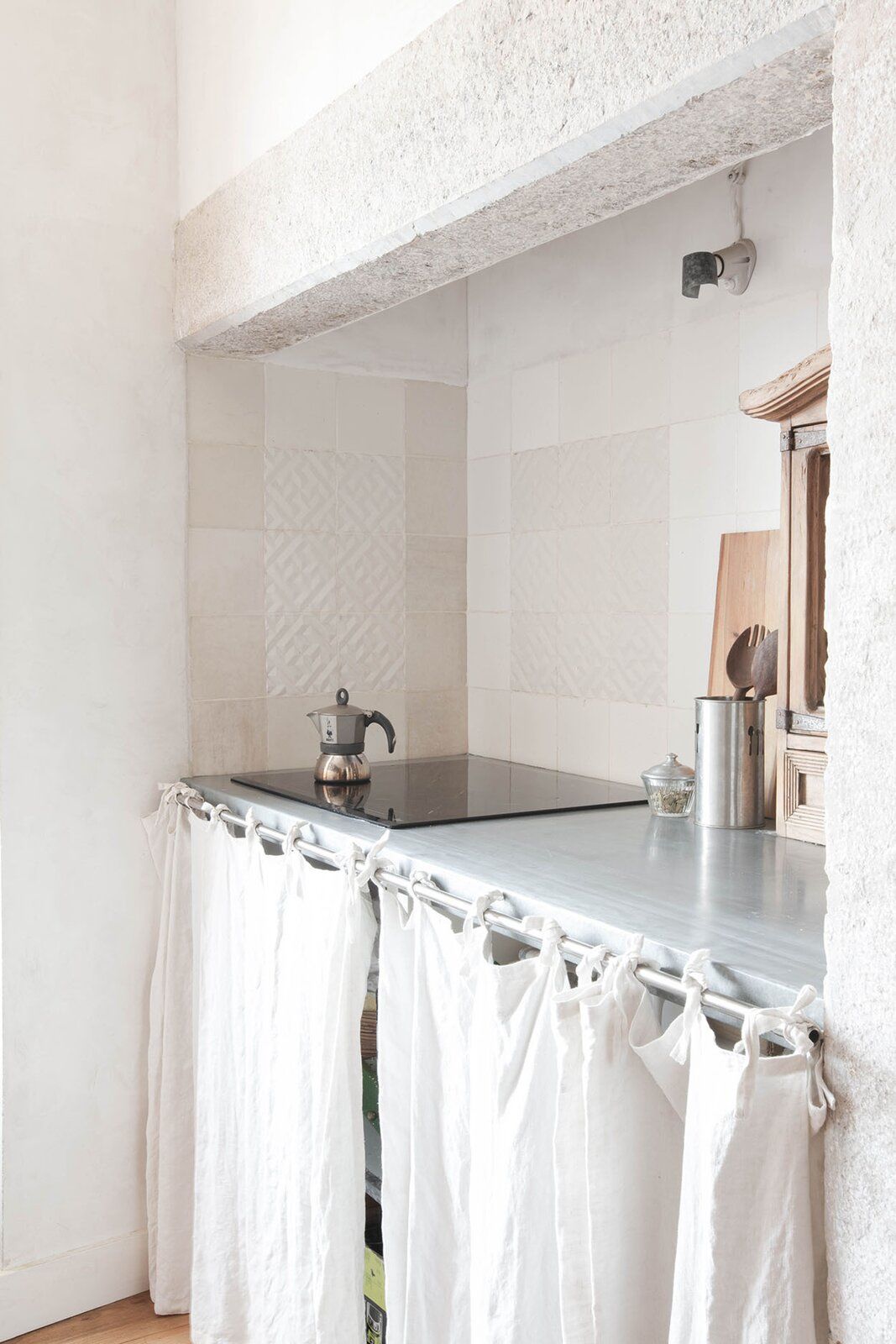 A carved-out countertop, complete with tile backsplash, offers additional space for meal prep.

The exquisite friezes-and other historic details-can be found in every room. The wooden floors are refinished, and large picture windows illuminate the interiors with natural light while framing views of the surrounding cityscape.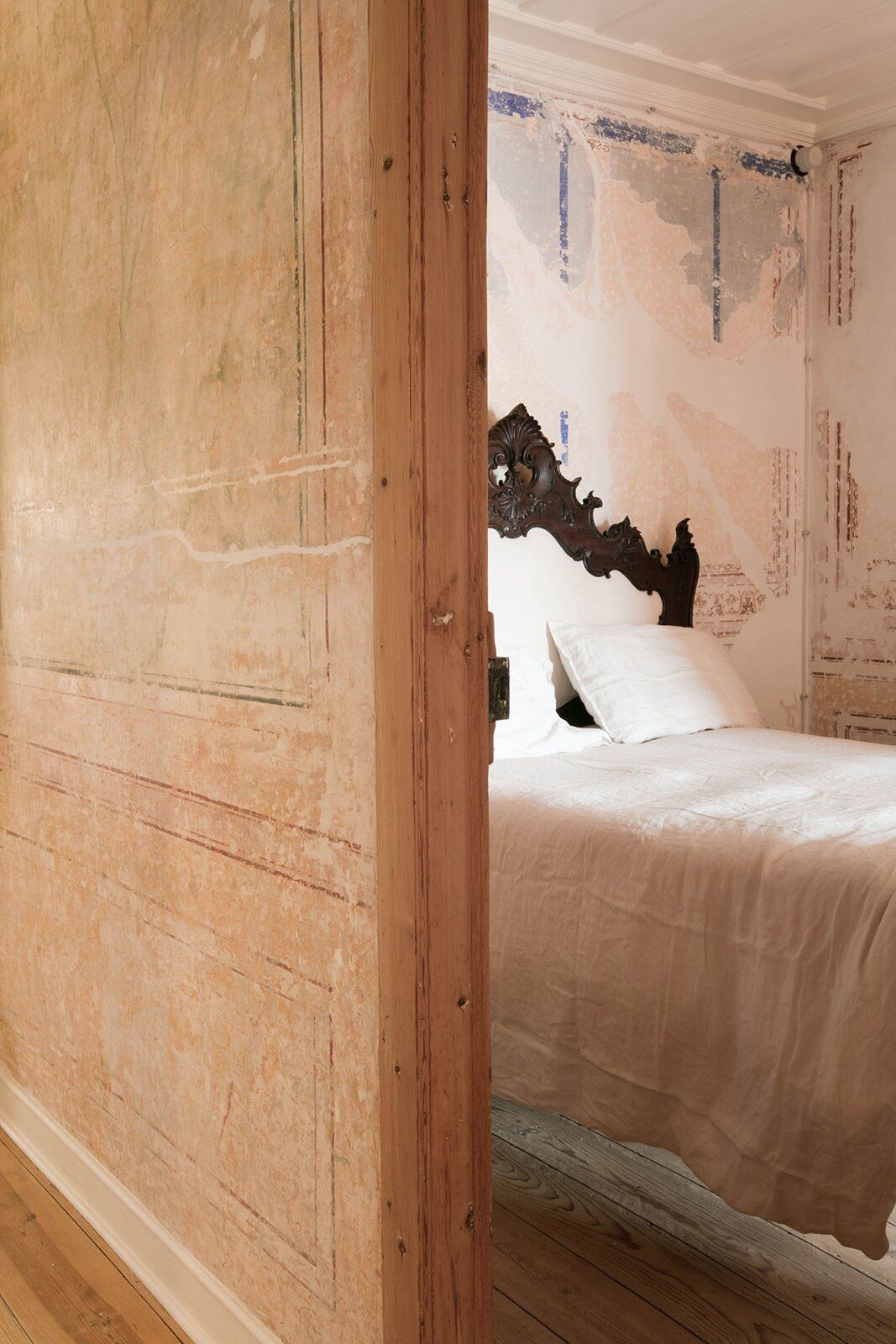 The apartment's overall sense of space is further enhanced by the tall ceilings and windows.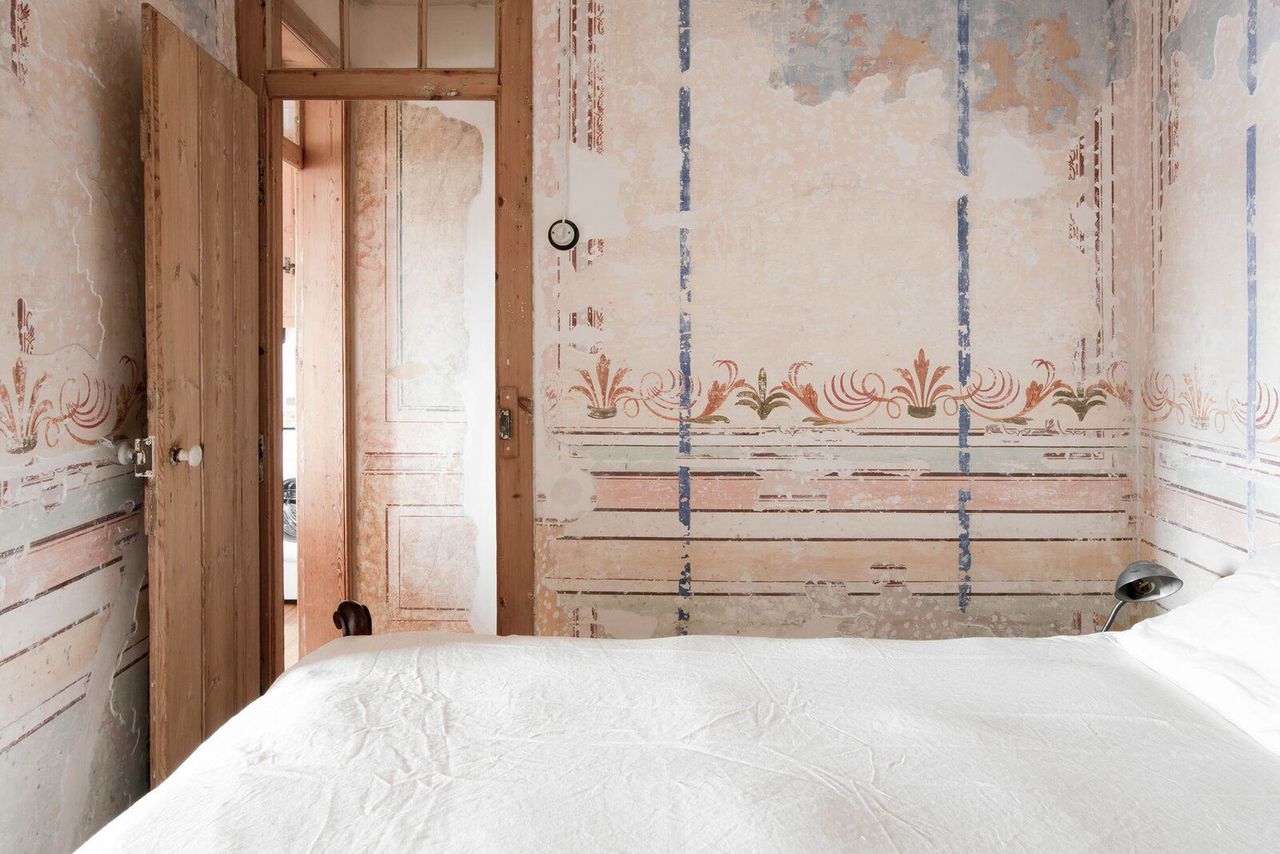 Though frescoes embellish the entire dwelling, each room reveals a different design.

A small yet fully equipped kitchenette sits off the main living/dining area, while the bedroom and bath lie down the hall. According to Gama, the dwelling "could not better translate the history of Mouraria and its beautiful architecture. Home to narrow cobbled streets telling hundreds of years in stories along every corner, the neighborhood is the perfect symbiosis of old and new, blending in the most eye-catching way." Scroll ahead to see more of the residence, currently listed for €440,000.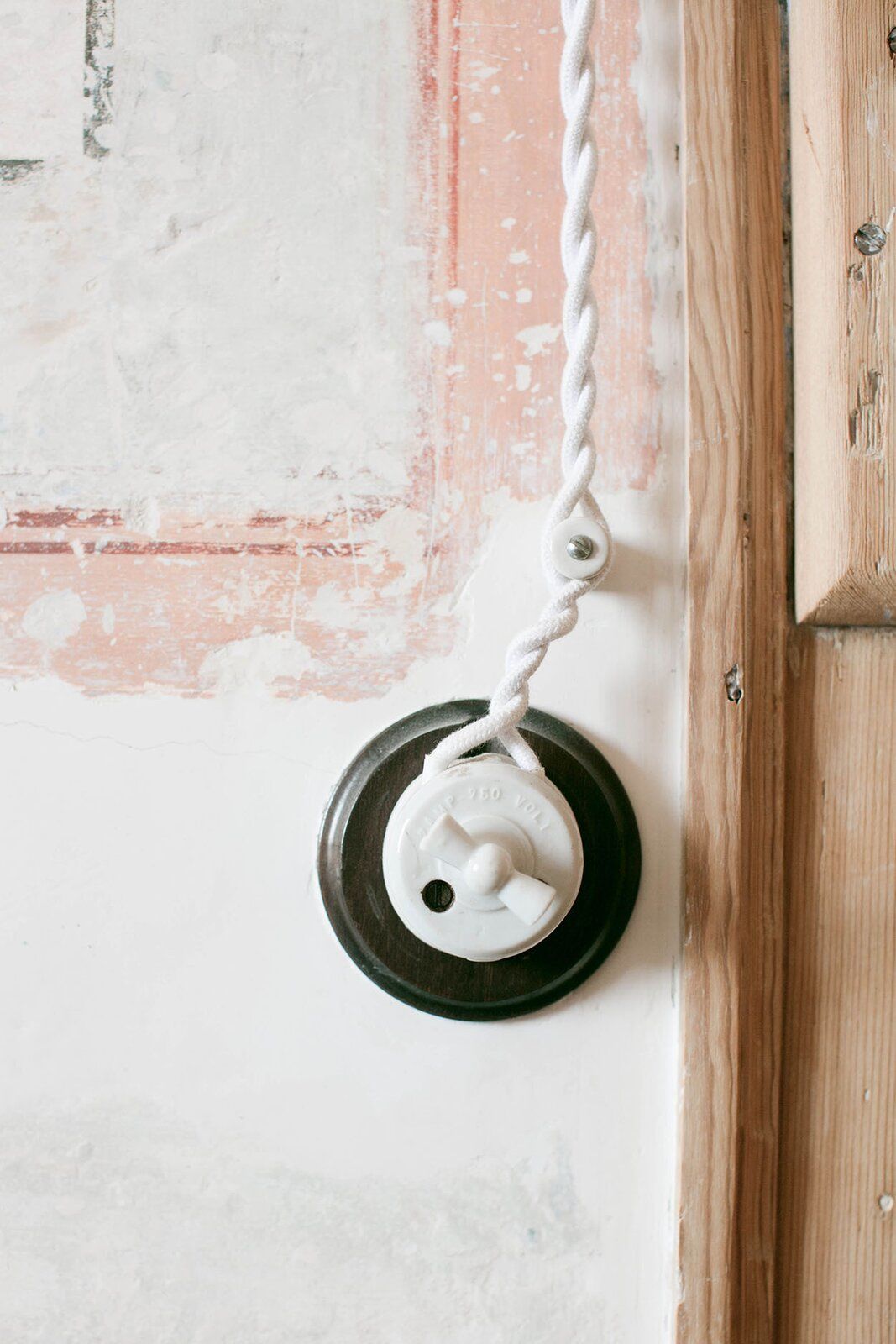 An up-close look at the Italian wire-pulley electric system the owner installed to protect the artwork.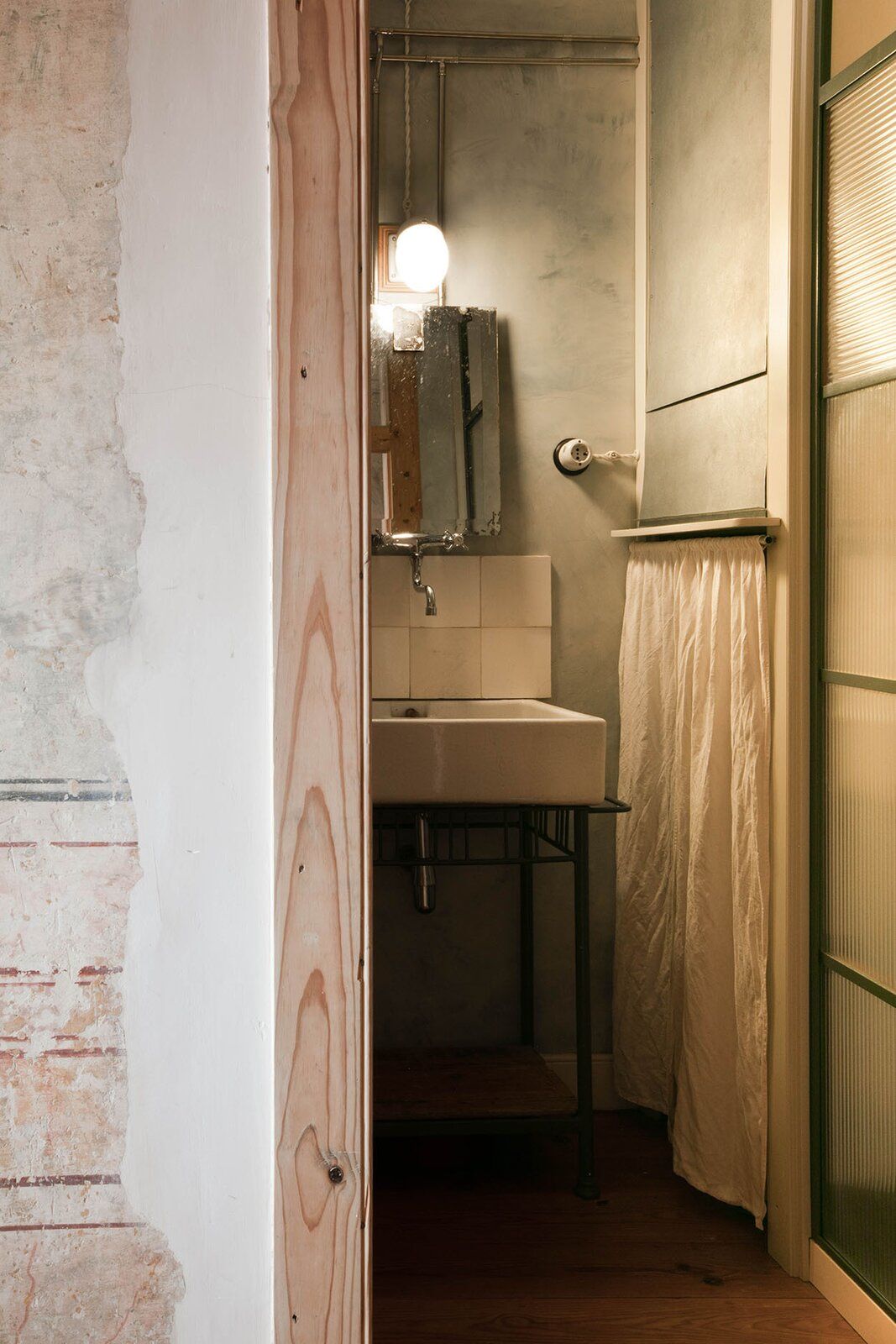 A peek into the bathroom, which features a mini backsplash similar to the one in the kitchen.