New to the market in Madrid, this sprawling penthouse apartment overlooks the central barrio of Justicia. Topping a historic building, the dwelling was recently treated to a thorough renovation and now boasts a striking mix of old and new.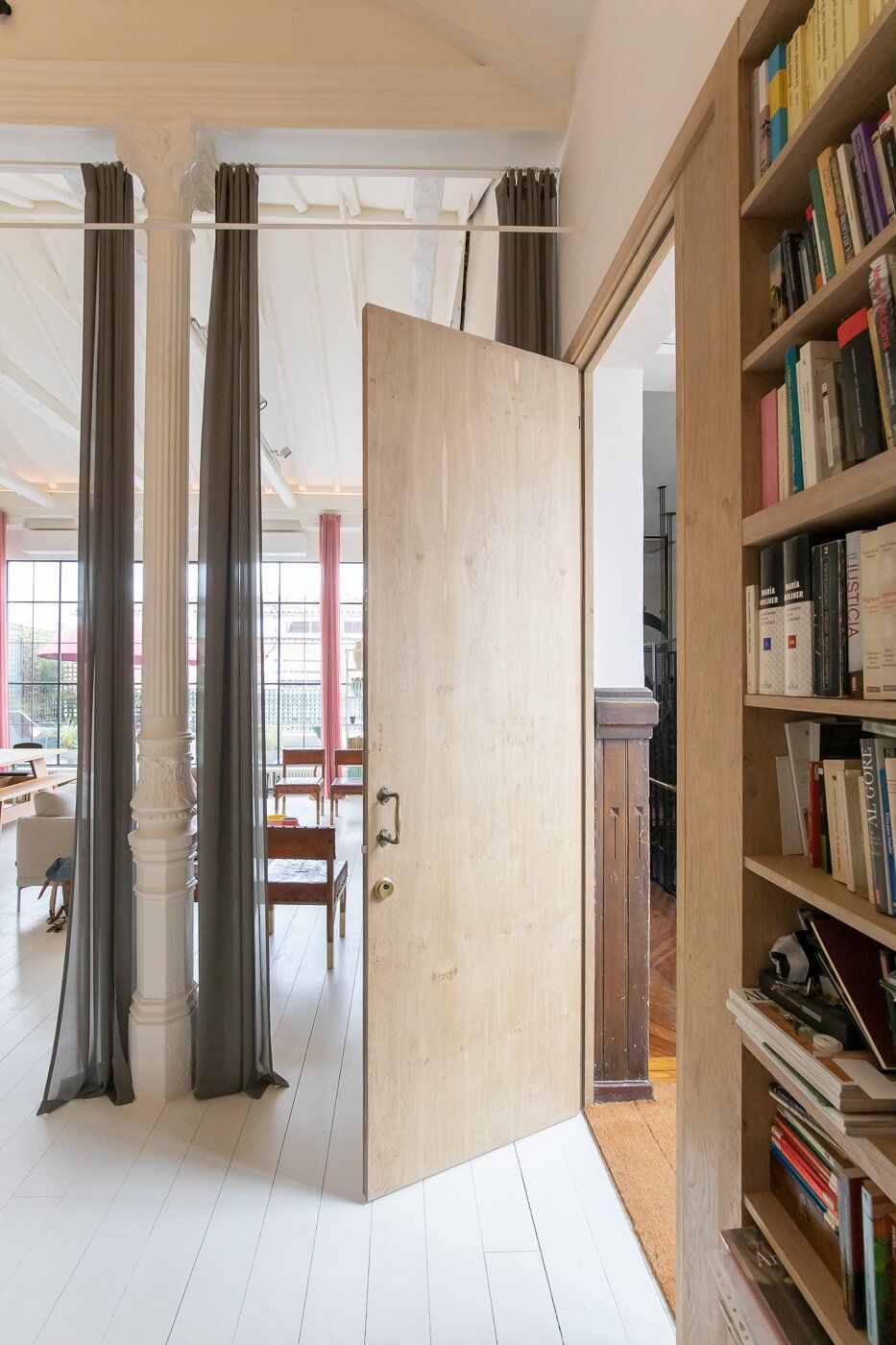 Upon entry, white floorboards present a stark contrast to the wood-clad hallway leading up to the top-floor apartment.

Measuring 2,045 square feet, the home presents a striking open layout, complete with vaulted ceilings, exposed beams, and painted brick walls. White floorboards run across the primary gathering areas, enhancing the surrounding neutral palette.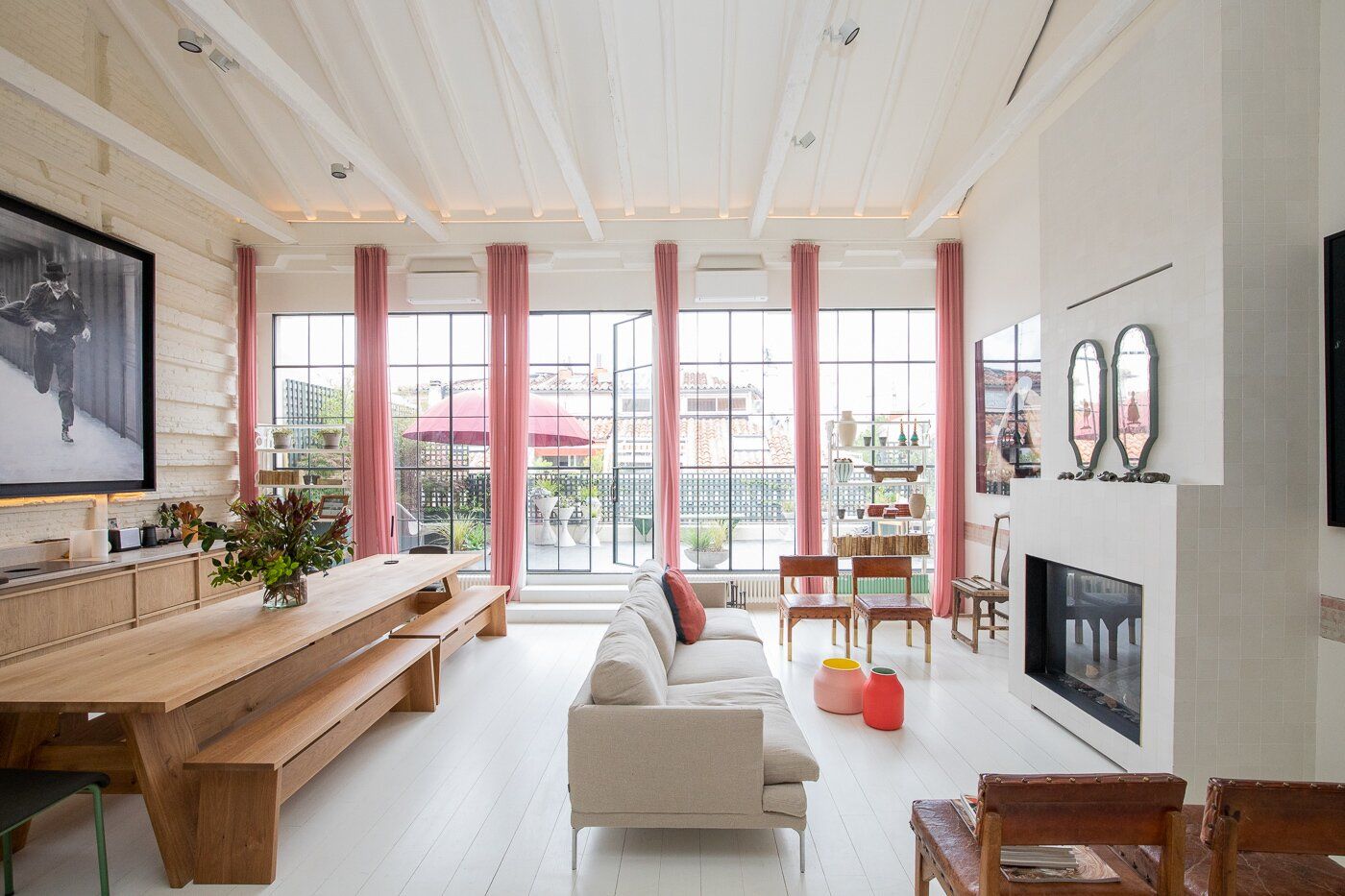 The home's grand sense of scale becomes immediately apparent once past the foyer, with the primary living spaces offering extraordinary height. "This completely open space is not usual in Madrid," notes the listing agency.

The bright living room is anchored by a large fireplace and sits opposite of the dining area and kitchen. Steps away, expansive steel-framed glass doors encourage a convivial indoor/outdoor flow, accessing a large, private terrace-an idyllic setting for entertaining.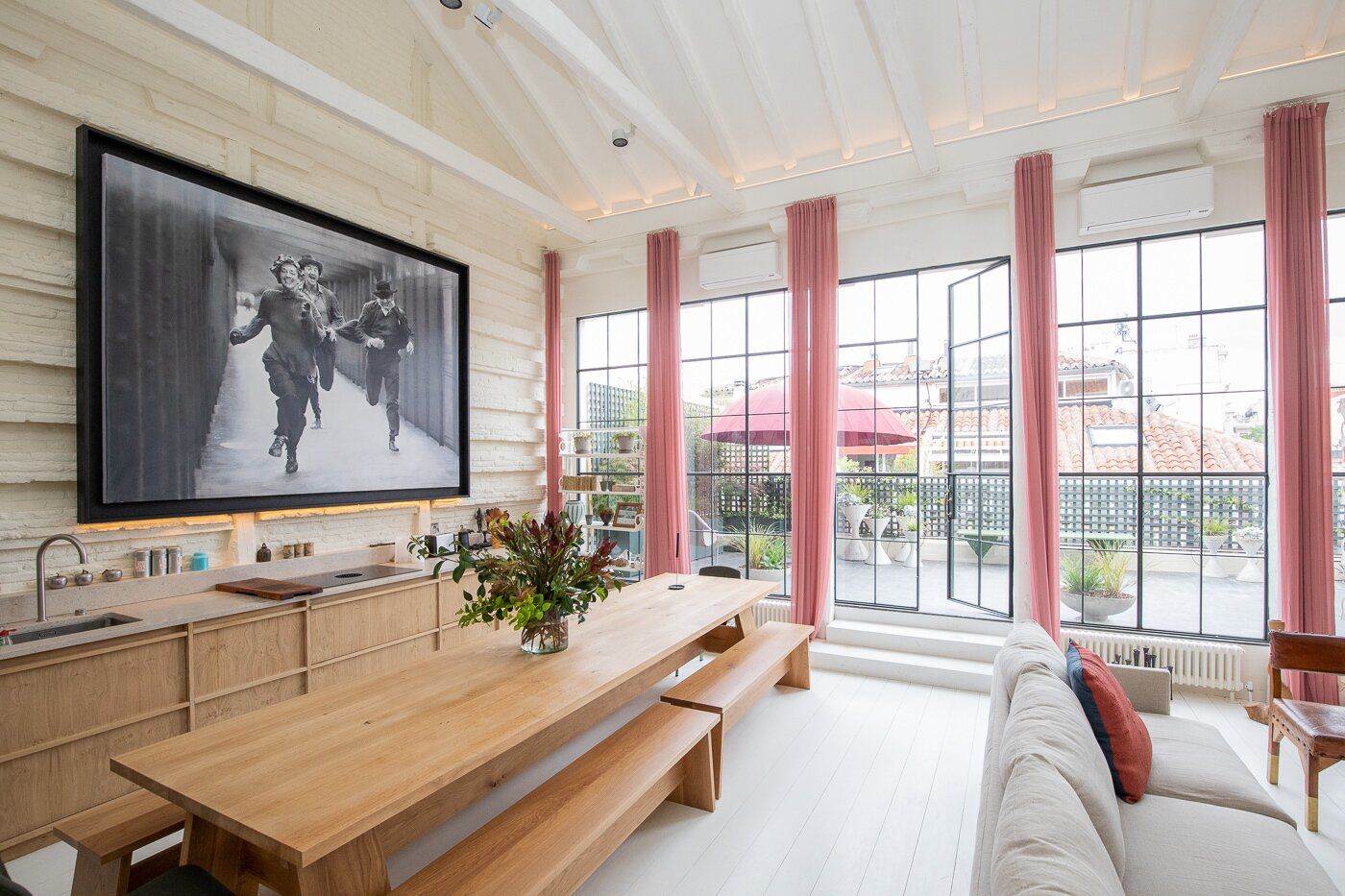 A long kitchen counter runs the length of a textured brick wall, leaving plenty of floor space for dining setups.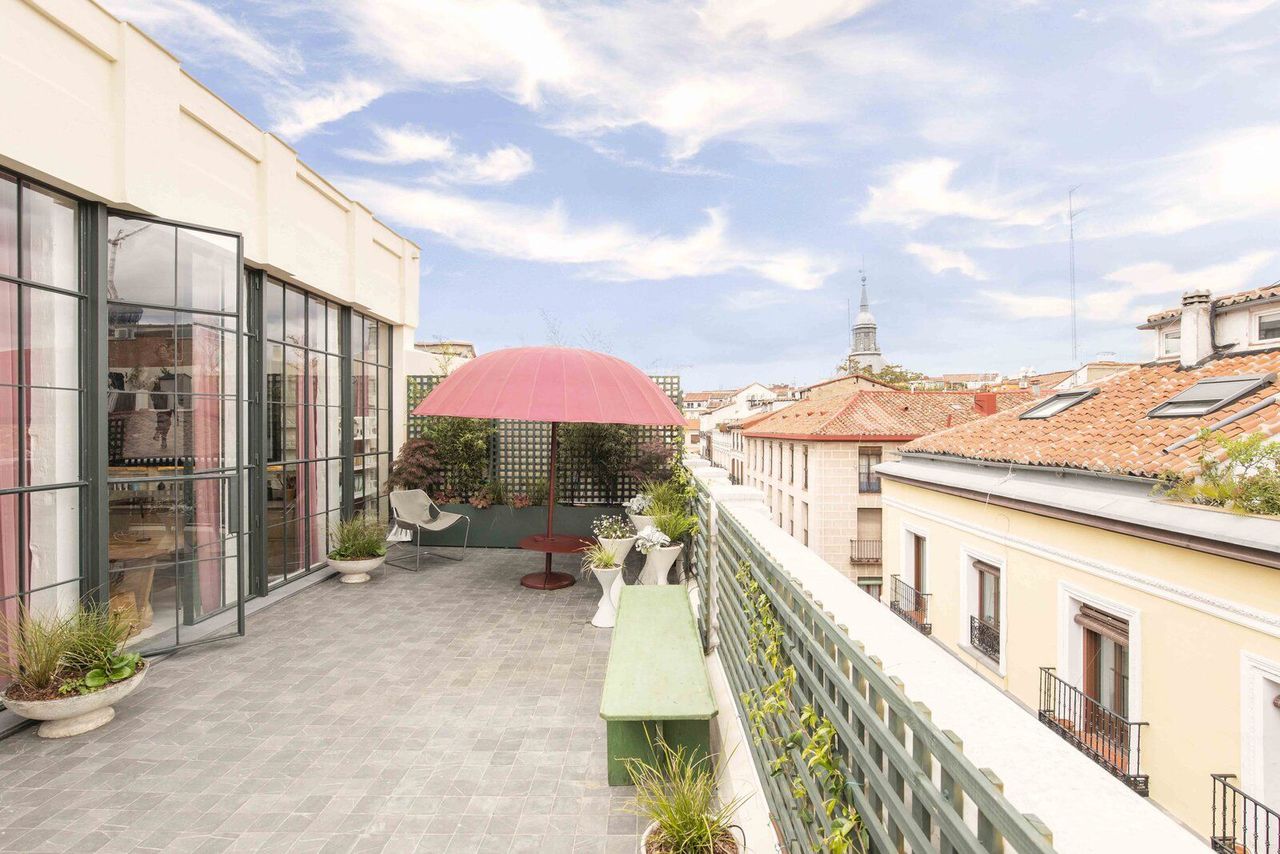 In addition to offering a private city escape, the large terrace captures mesmerizing views of the historic center of Justicia.

Throughout the interiors, modern, minimalist vibes are complemented by wooden accents and period details. A custom shelving unit spans the hallway leading to the private wing, infusing the space with warmth.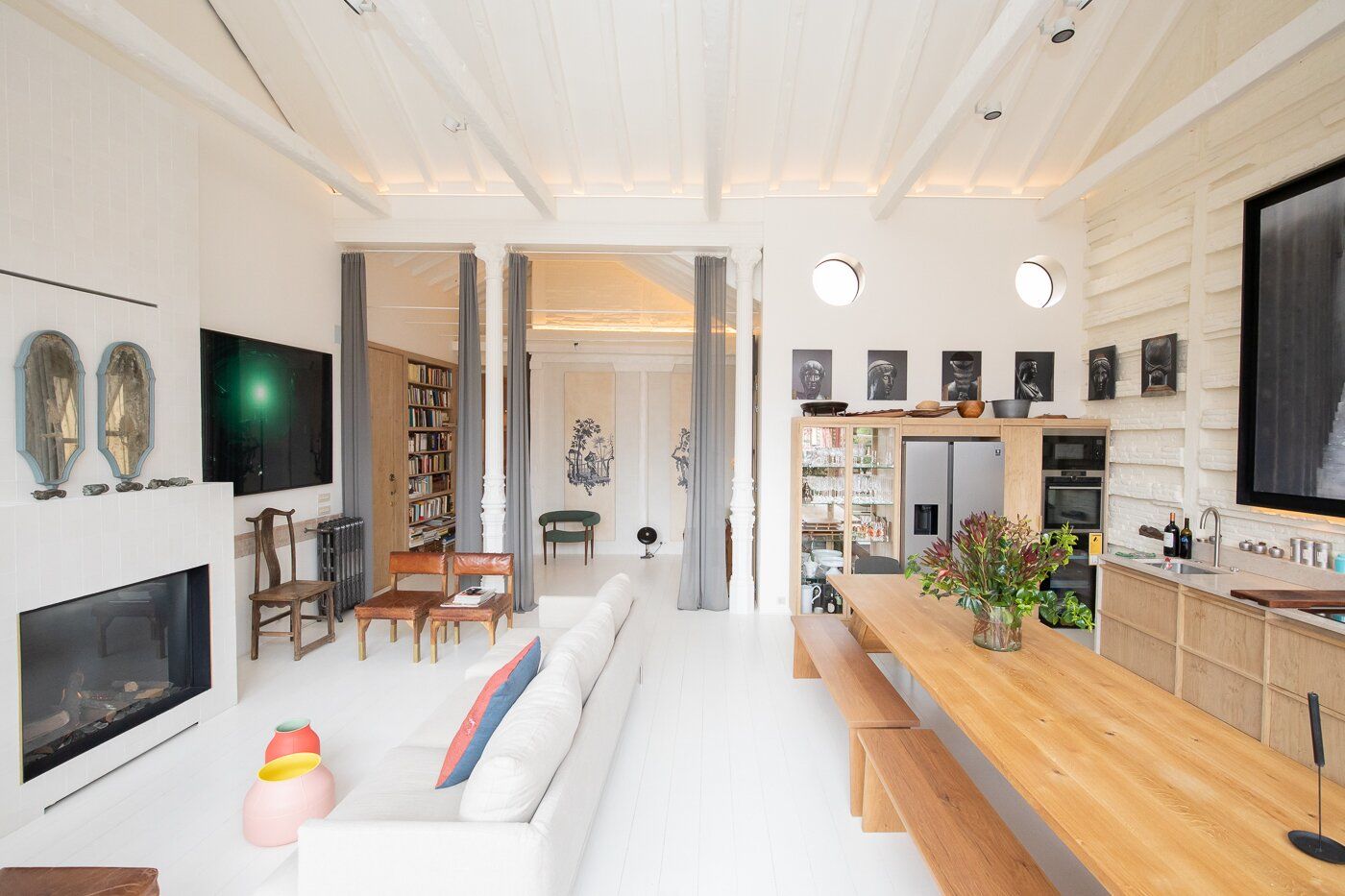 Another view of the main living areas showcases the soaring, vaulted ceilings, along with the two circular windows above the kitchen, which draw in additional light. Slender white columns subtly divide the spaces from the small entry lounge and private wing beyond.

In total, the apartment offers two bedrooms and two baths, as well as easy access to many of the area's most popular cafes, shops, and art galleries. Scroll ahead to see more of the property, currently listed for €2,300,000.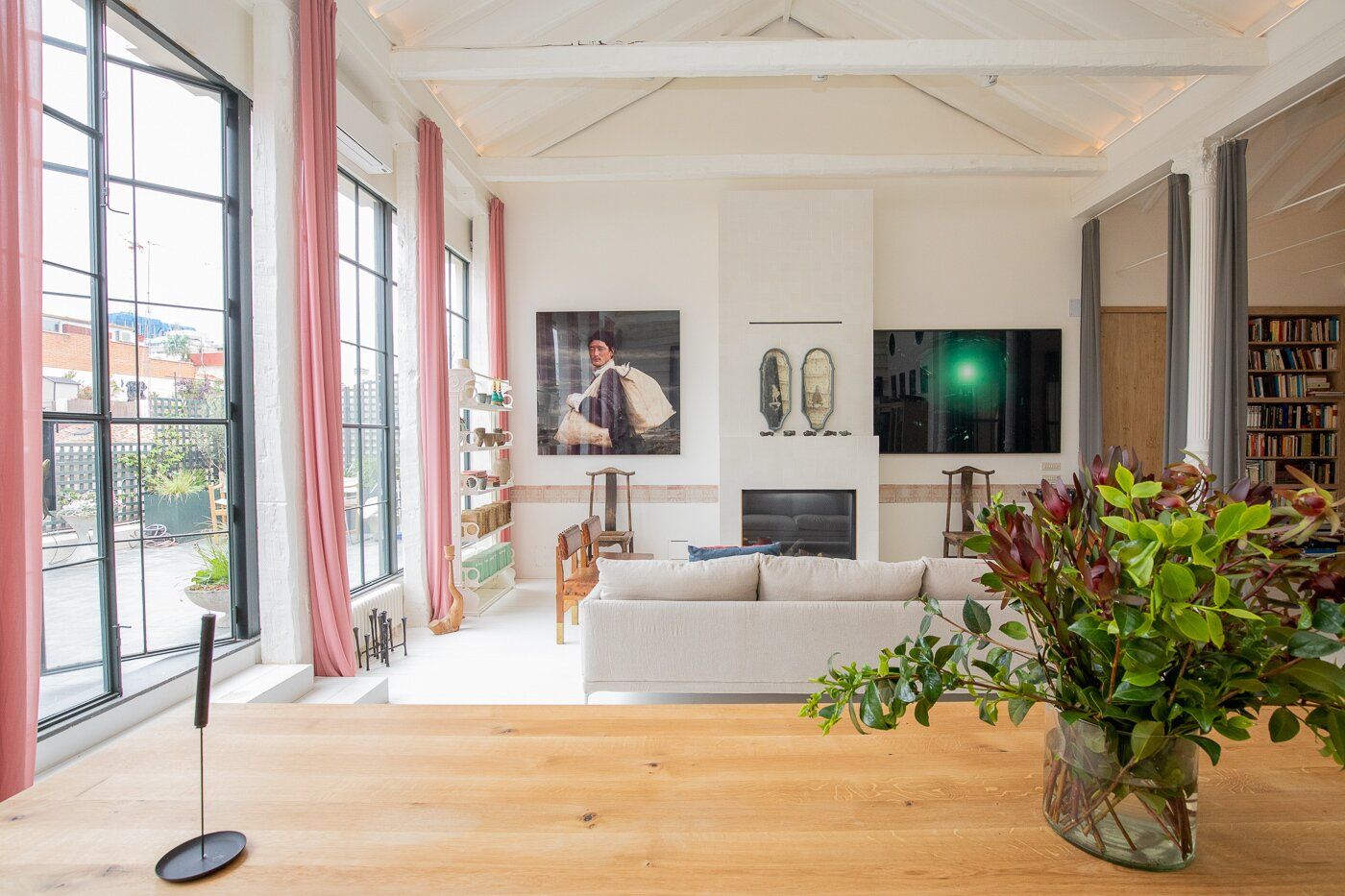 Sheer curtains framing the glass doors add soft pops of color to the overall neutral palette.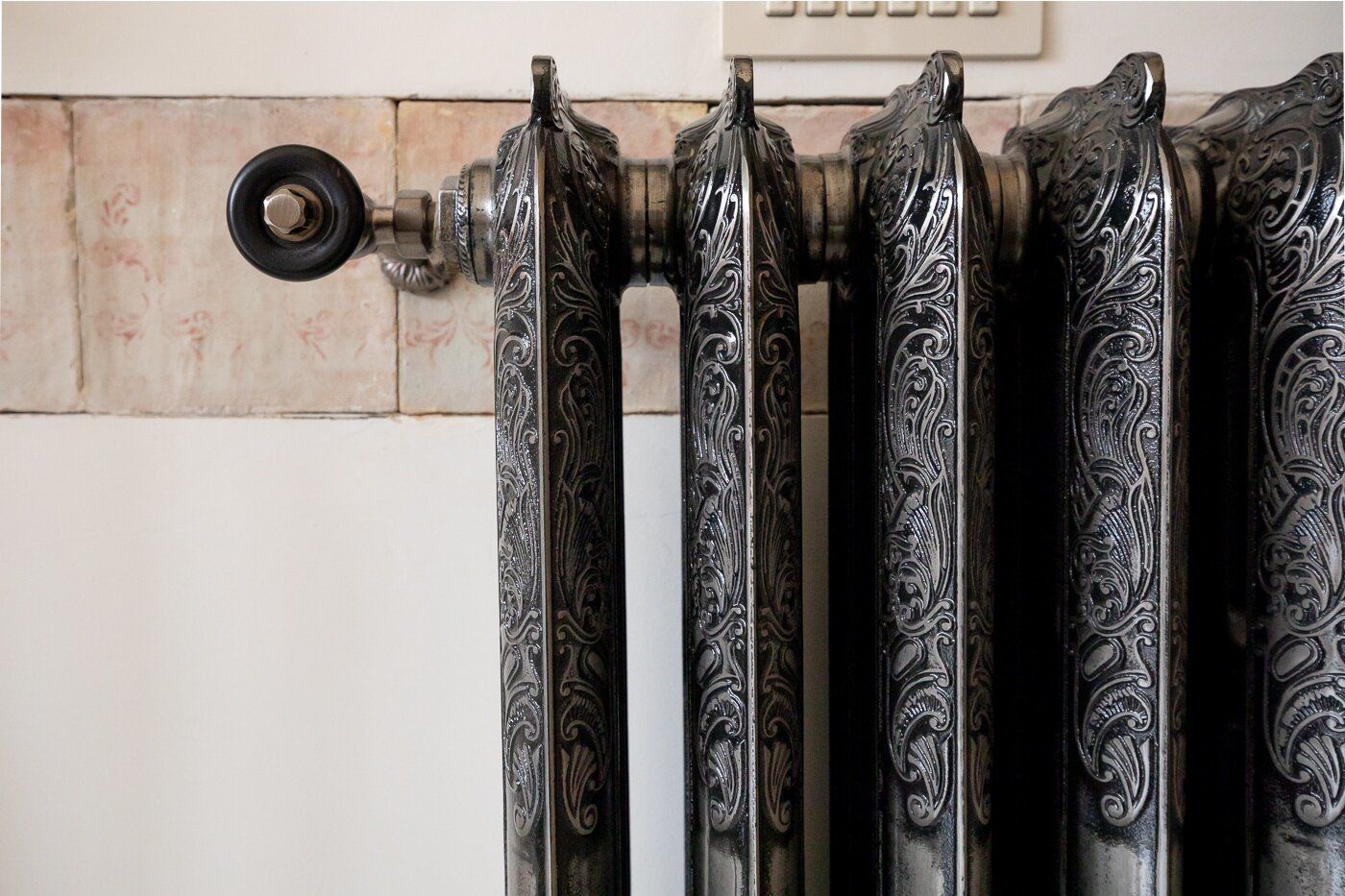 Ornate details can be found all throughout the interiors, including on the exposed radiators.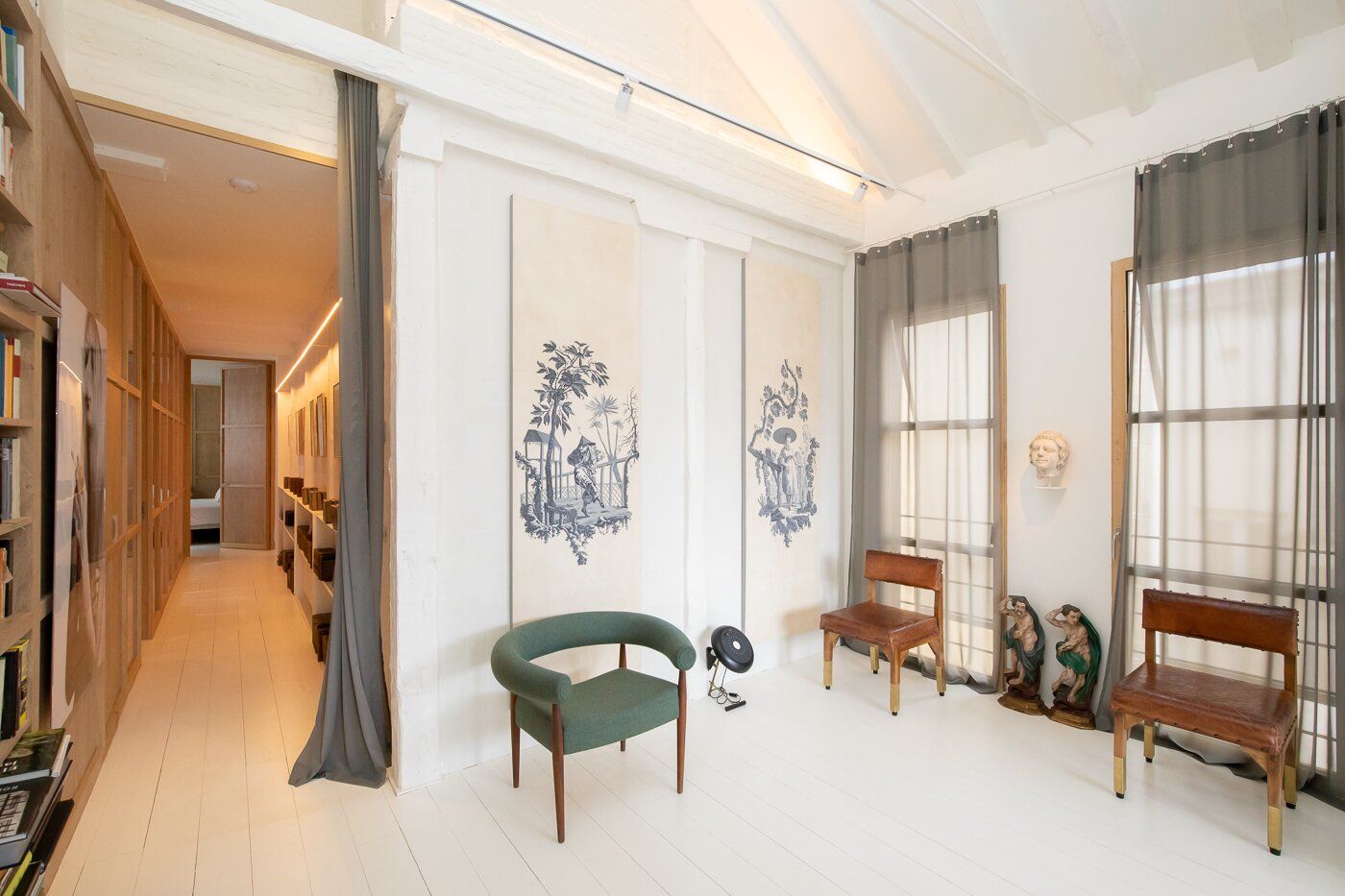 The entry lounge separating the public and private wings offers another light-filled area to relax.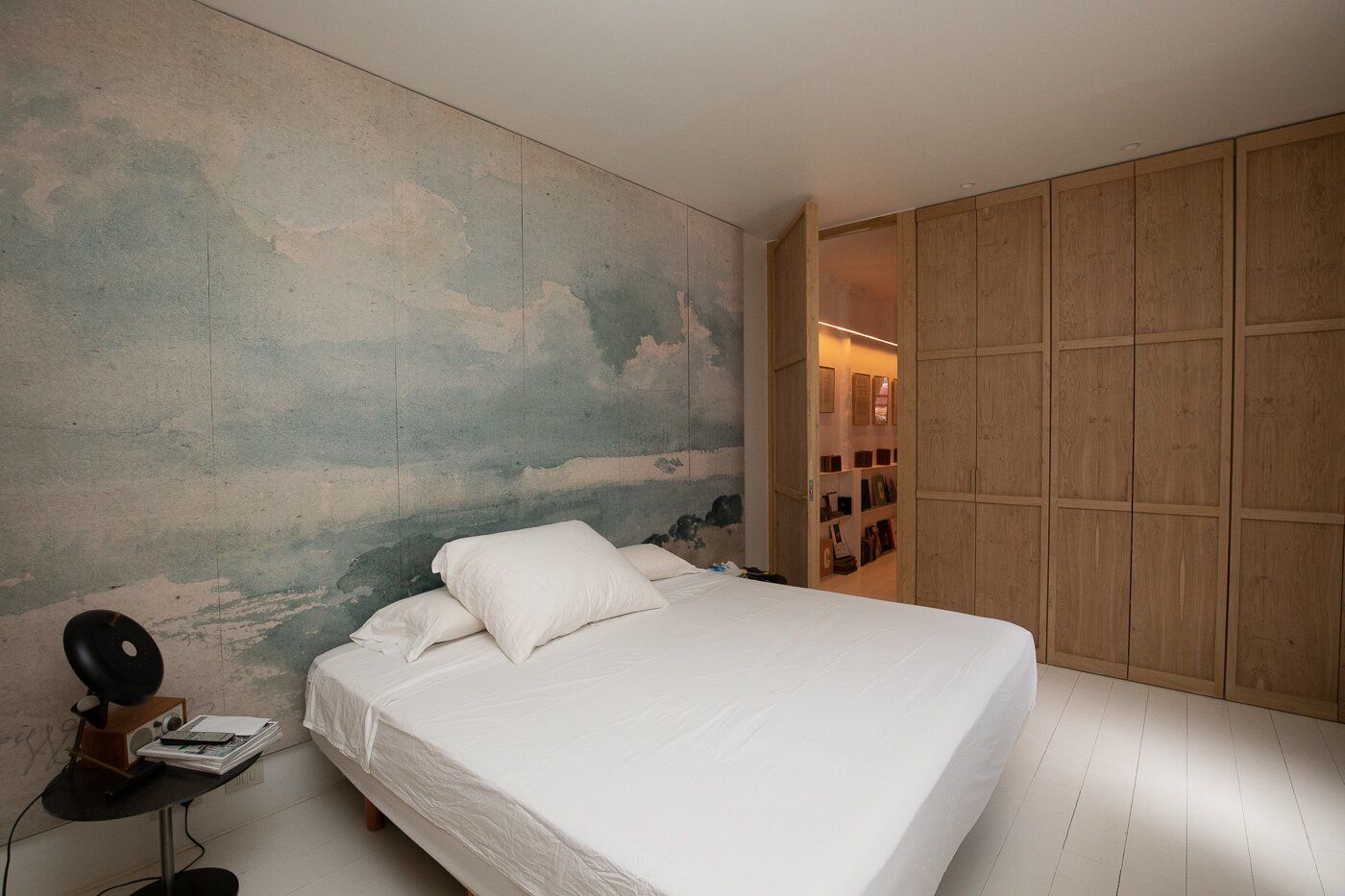 A peek at one of the home's two bedroom suites, which features a custom mural and wardrobe.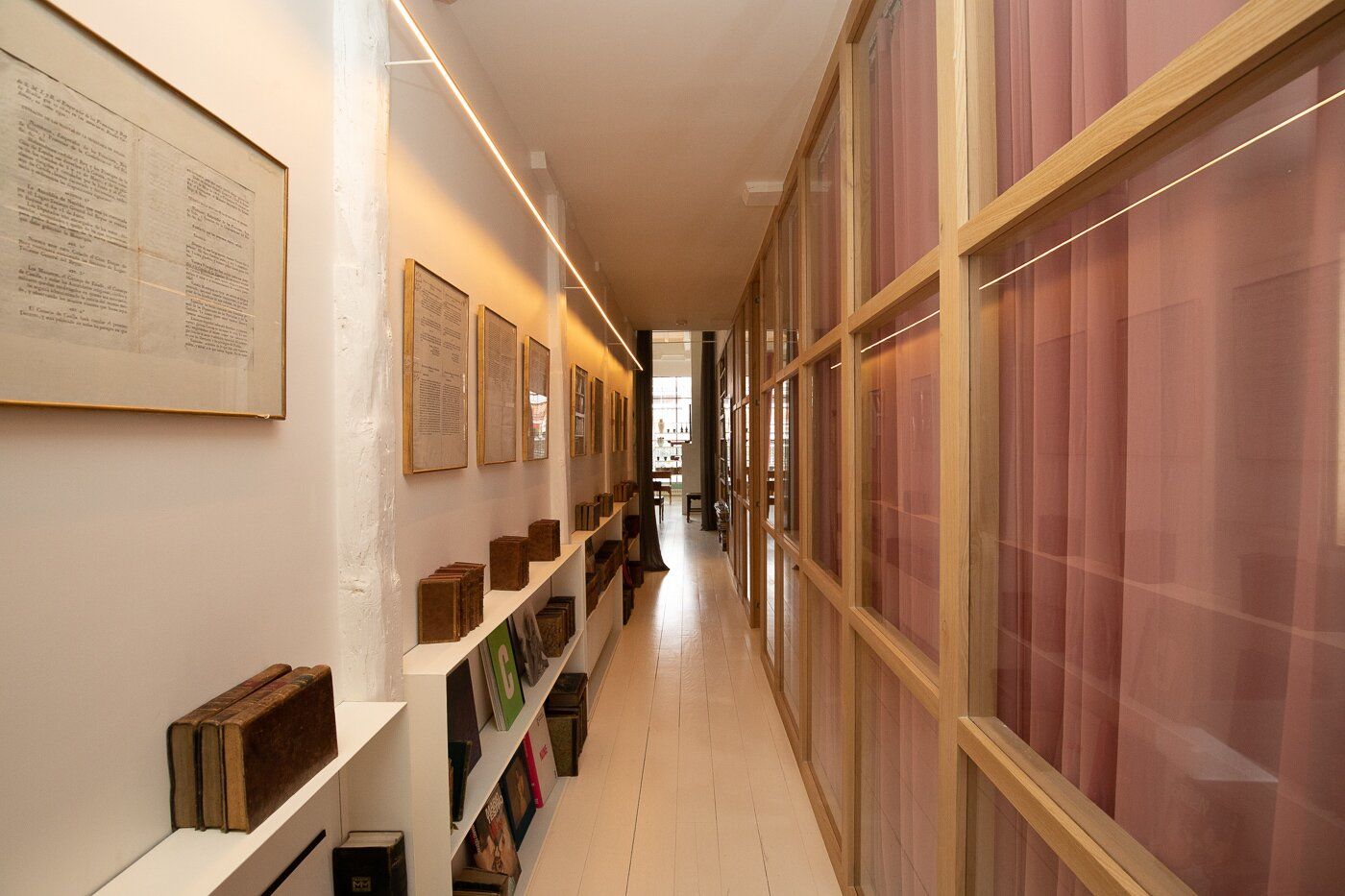 The hallway ensures ample privacy between the public and private wings, while offering plenty of storage to display collected books and memorabilia.