One look at Apartment nº205 in downtown São Paulo and it's clear that the homeowner has a passion for plants. When the brief came through for architect Ana Carolina de Siqueira and interior designer Carla de Souza Campos of Mana arquitetura, the creative duo knew that incorporating greenery throughout the 1,485-square-foot apartment would be paramount to the project.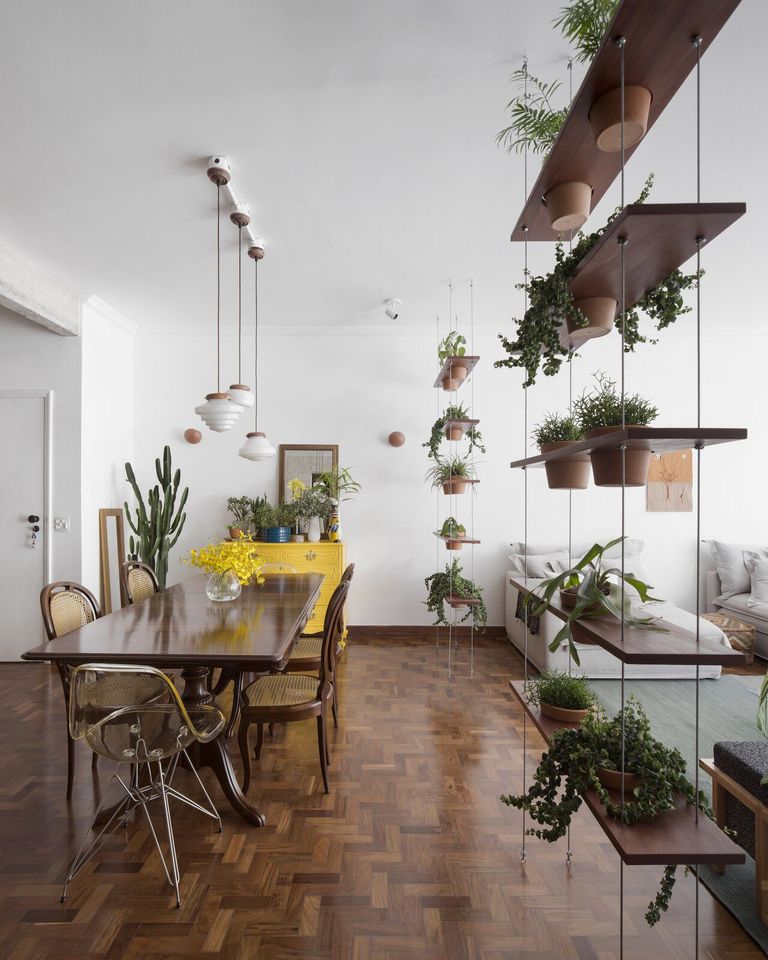 "The client is a true nature lover," says Campos. "São Paulo is as urban as a city can get, so we started by thinking about how we could turn this apartment into an oasis." The primary goal for the renovation was to create a peaceful retreat where the owner could relax and feel connected to nature. But first, the existing apartment-with its small and compartmentalized gathering spaces-had to be reconfigured to create an interconnected living area, kitchen, laundry room, and work space that better fit the client's needs.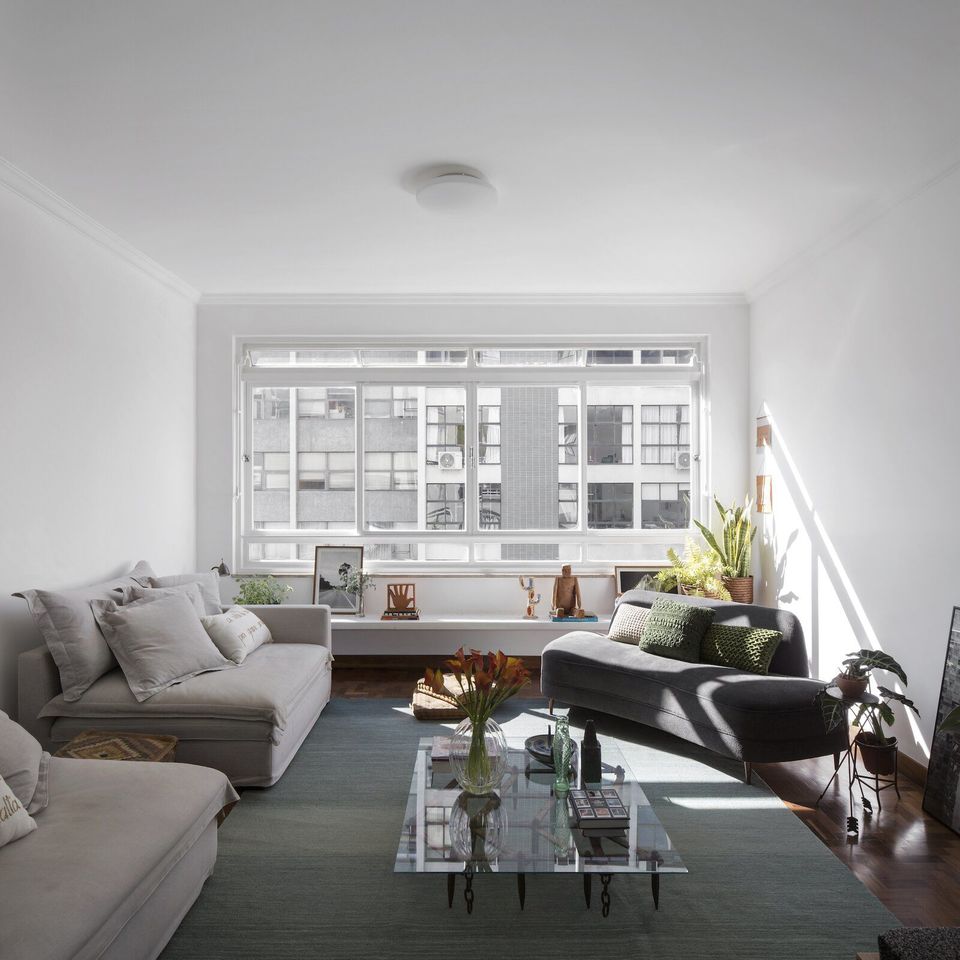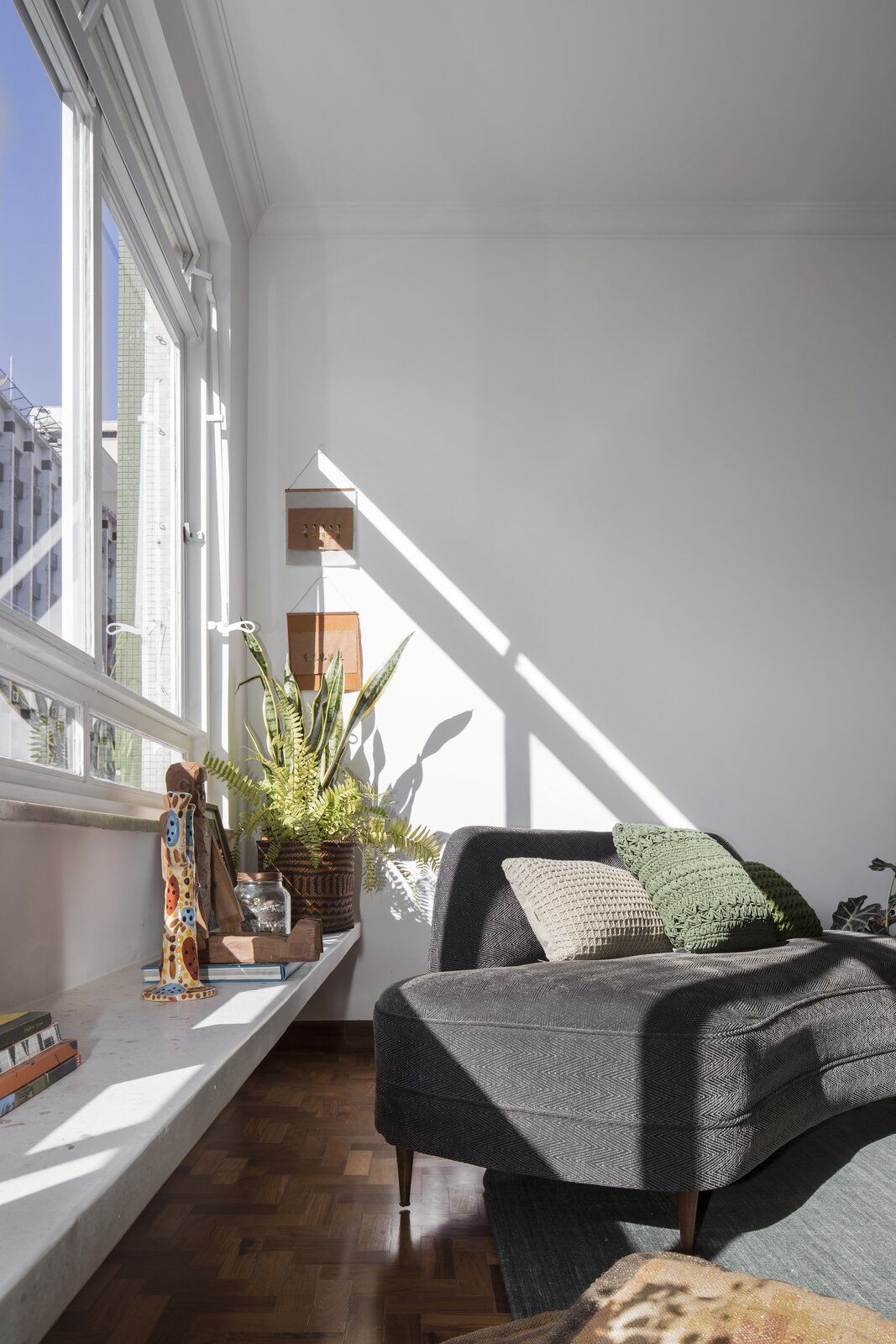 During the first few days of demolition, the original tile and solid wood flooring came into view in the '50s-era kitchen. "We figured we had a gem on our hands and decided to keep it, even though it showed some traces of time," Campos explains. The kitchen floors then became the inspiration for most of Campos and Siquiera's renovation decisions, as the team sought to refresh the space while honoring the building's history.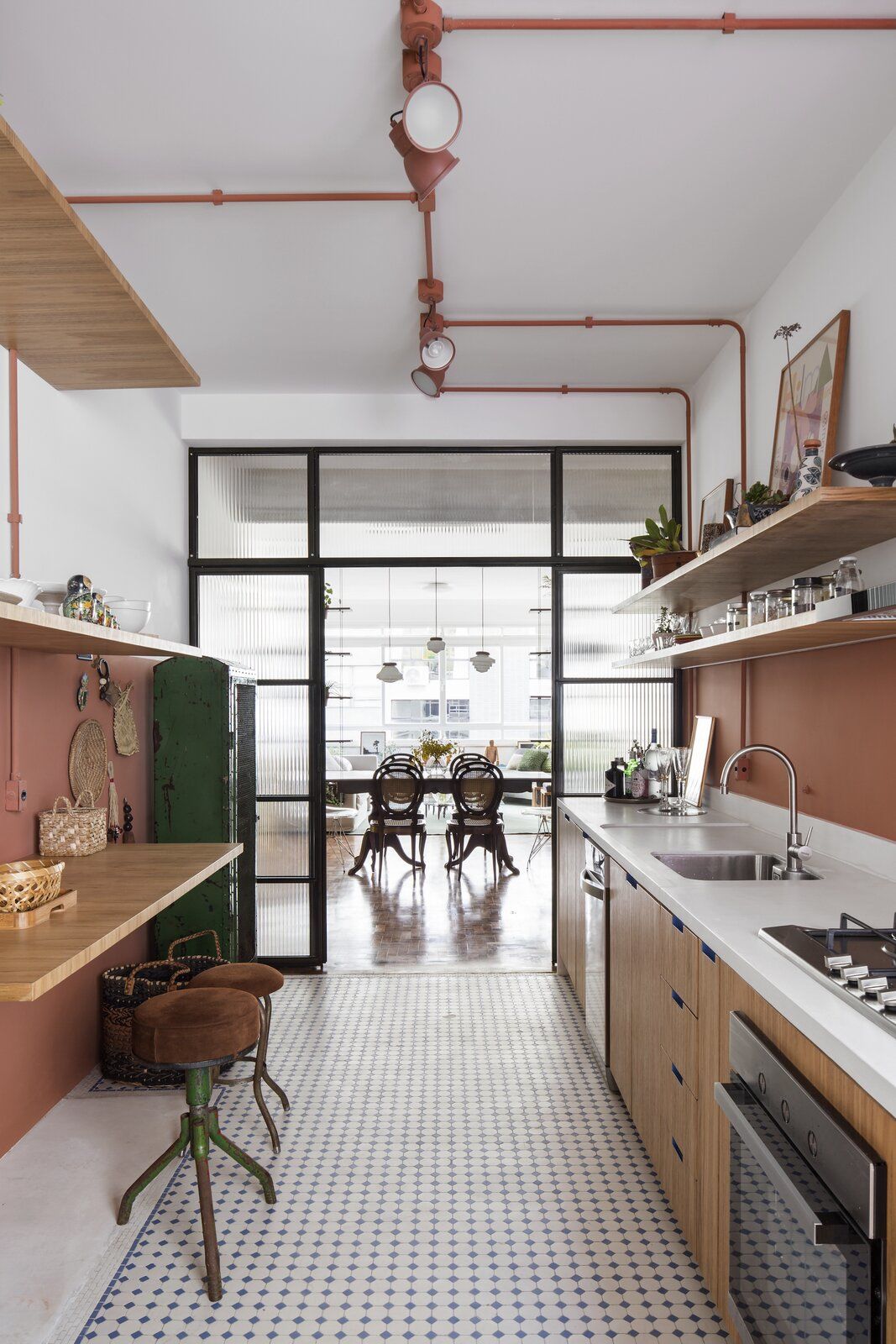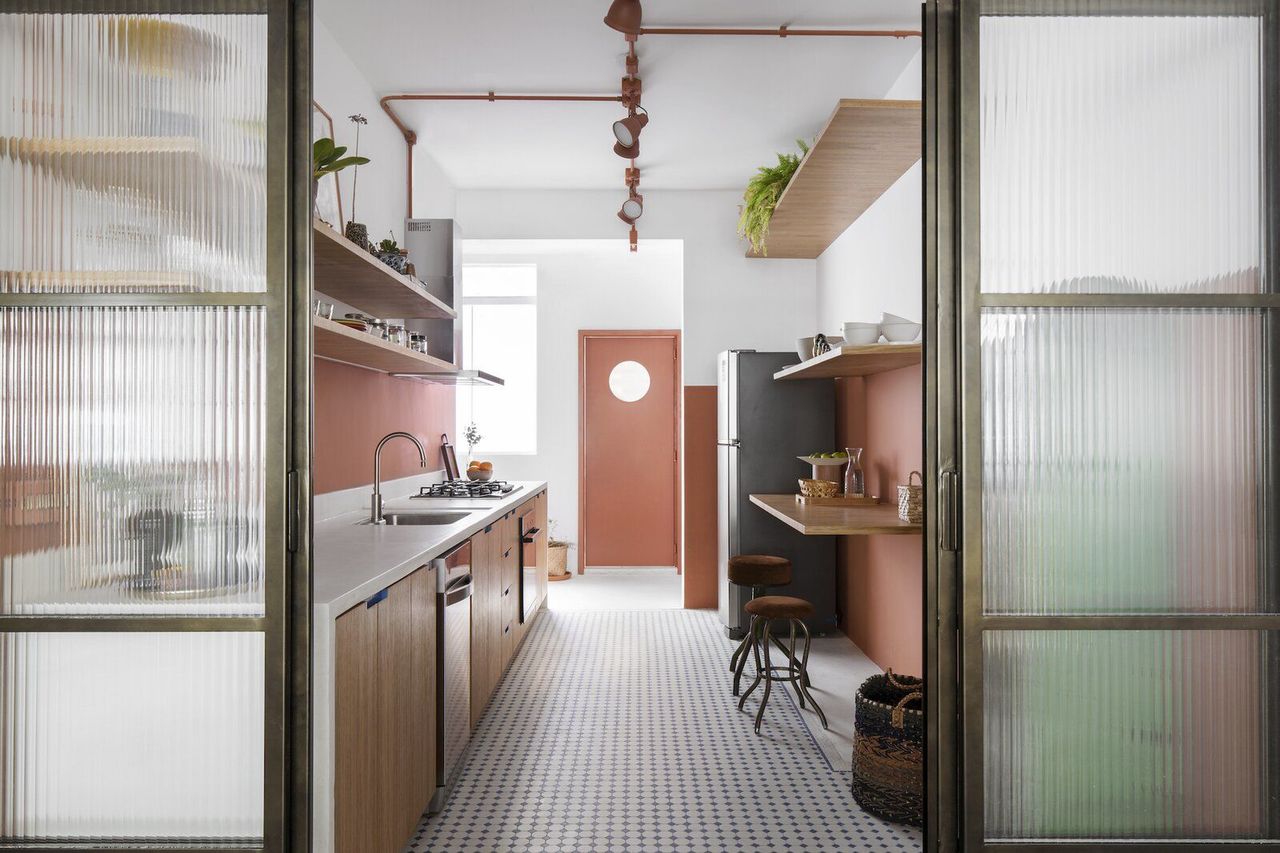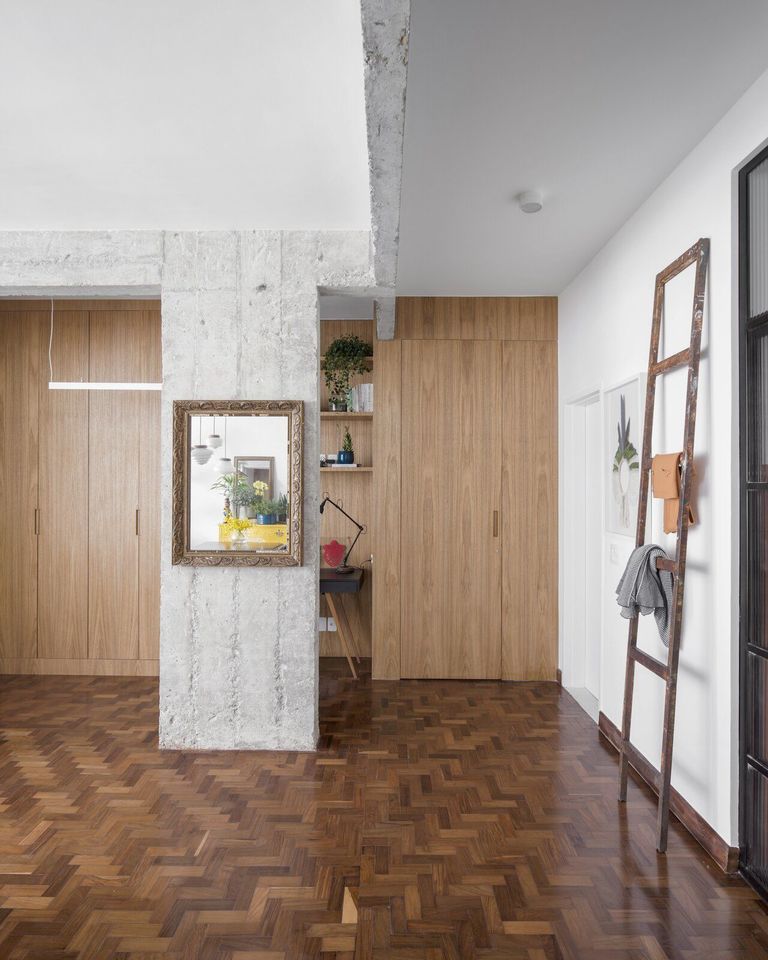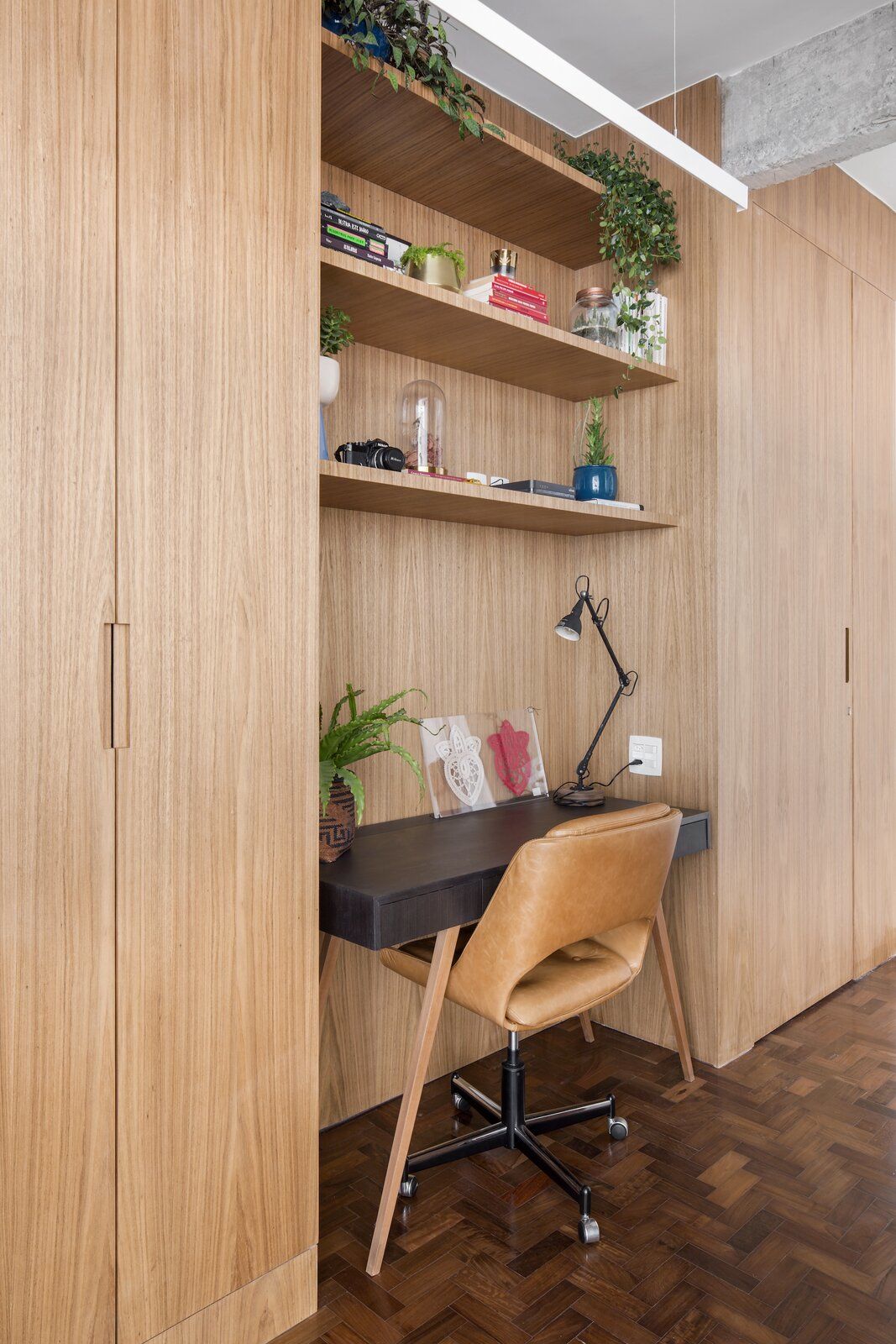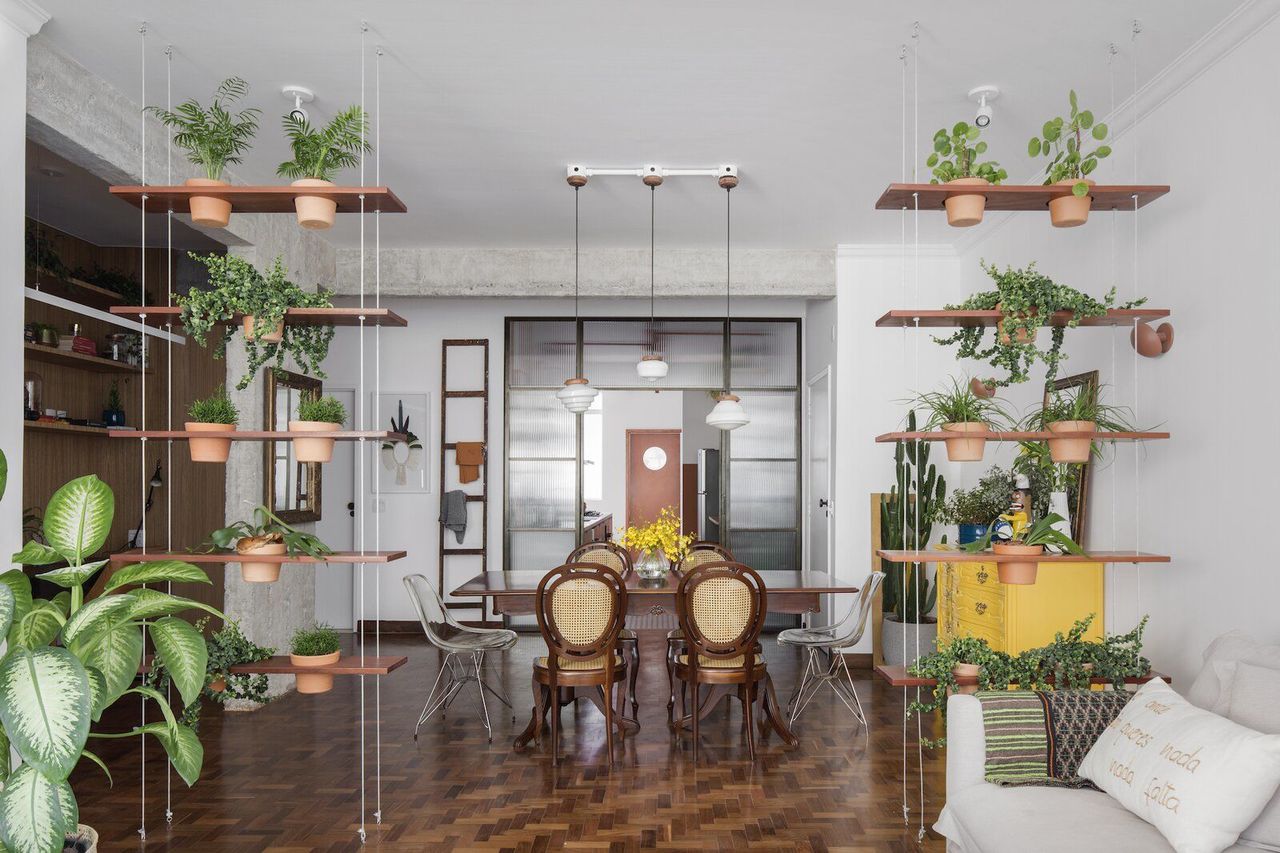 To complement the former elements of the apartment while providing updated interest, custom terrazzo floors inspired by the building's common area were added to the bathroom, as well as to a small lounge area that Campos and Siquiera designed as a "retreat space" for their client. Glass-and-steel partitions at the entrances to both the primary bedroom and the kitchen add to the home's sense of spaciousness and connectivity.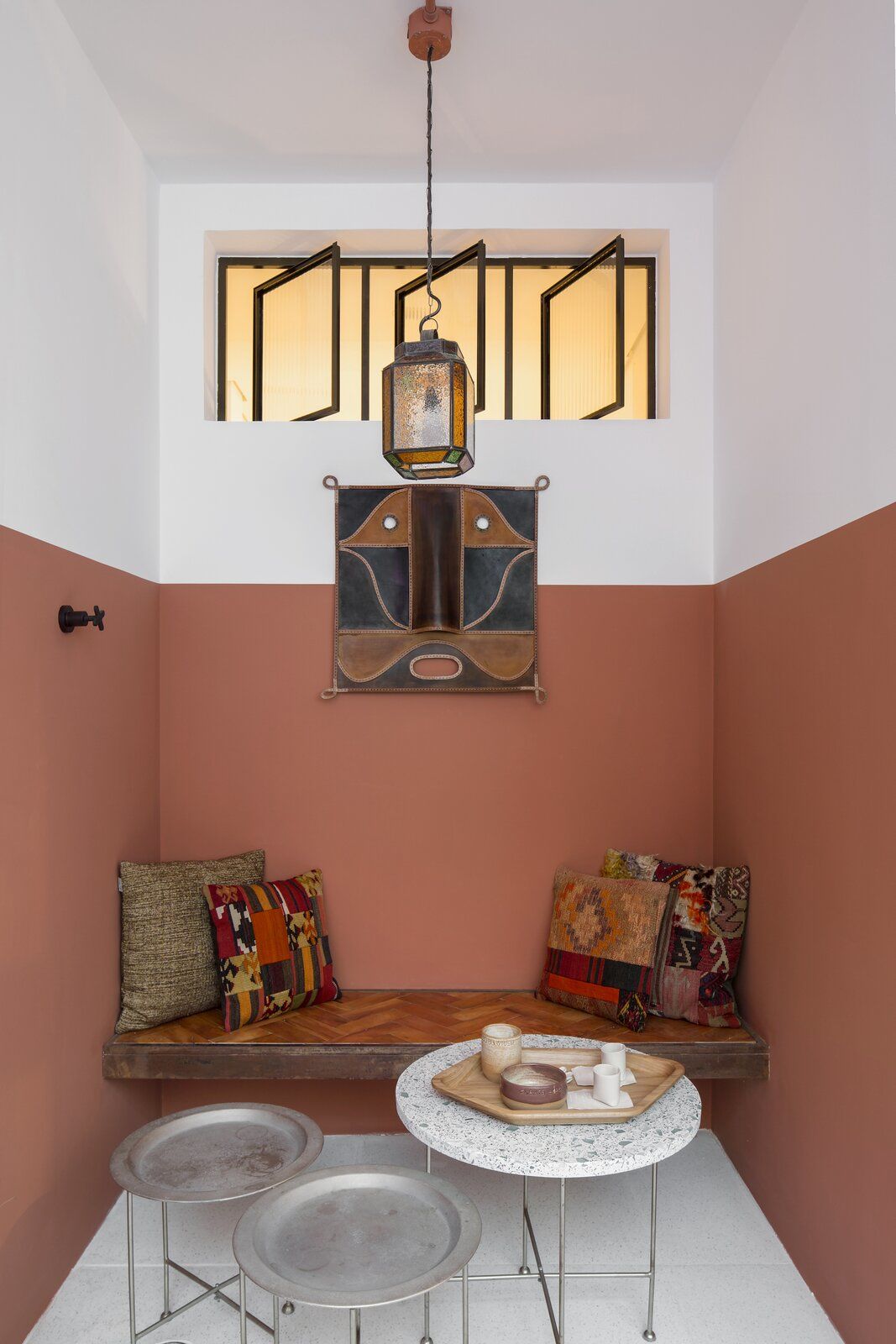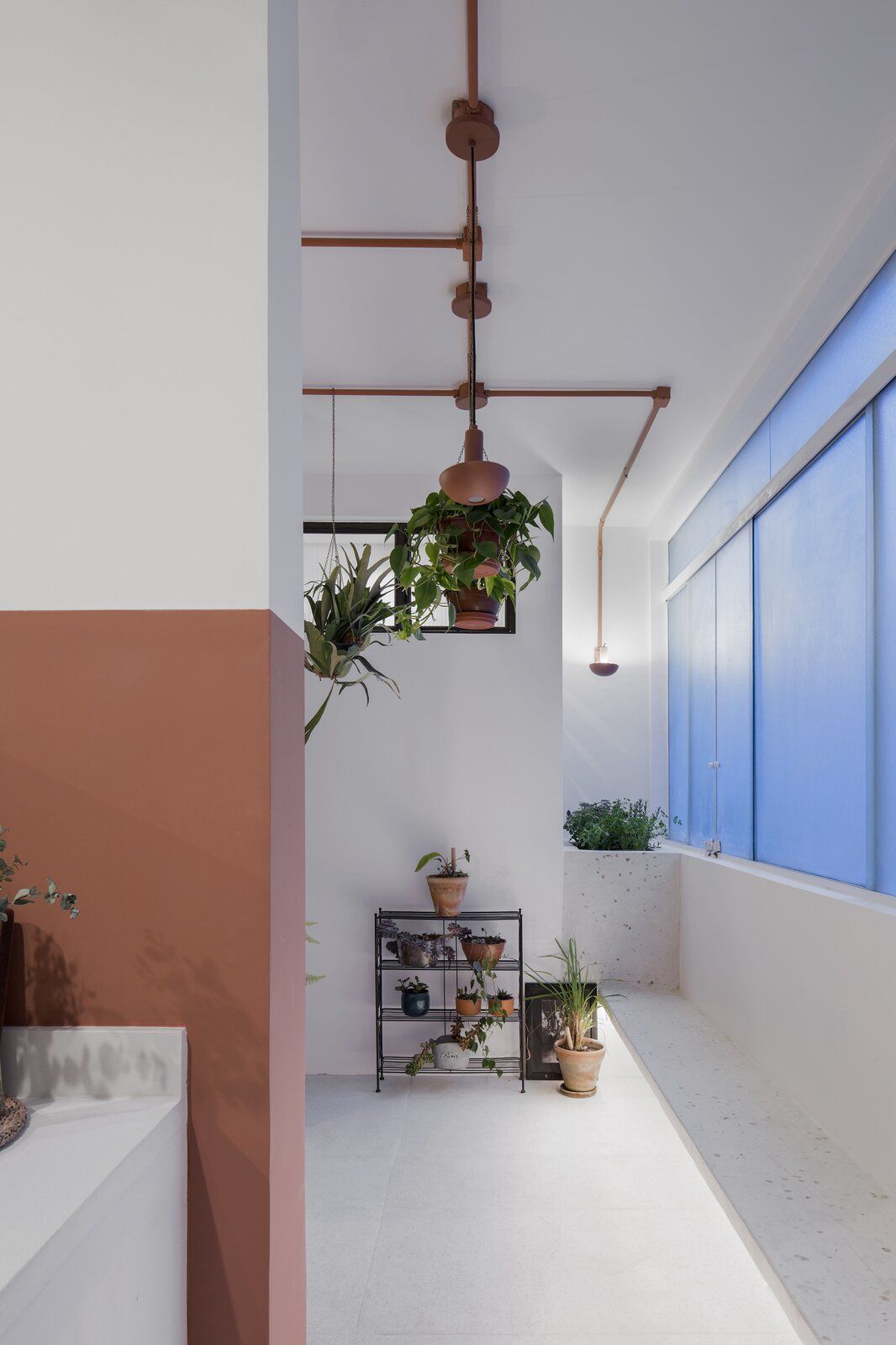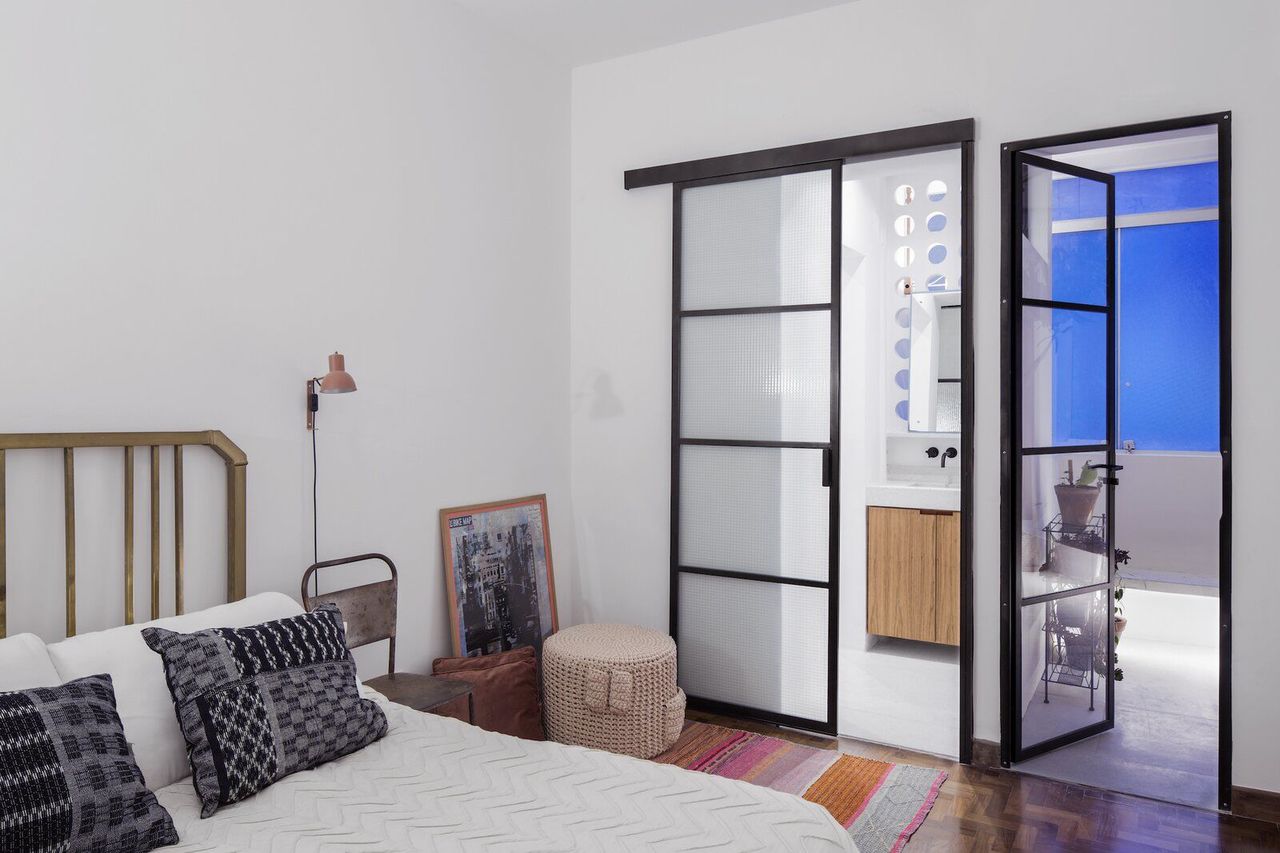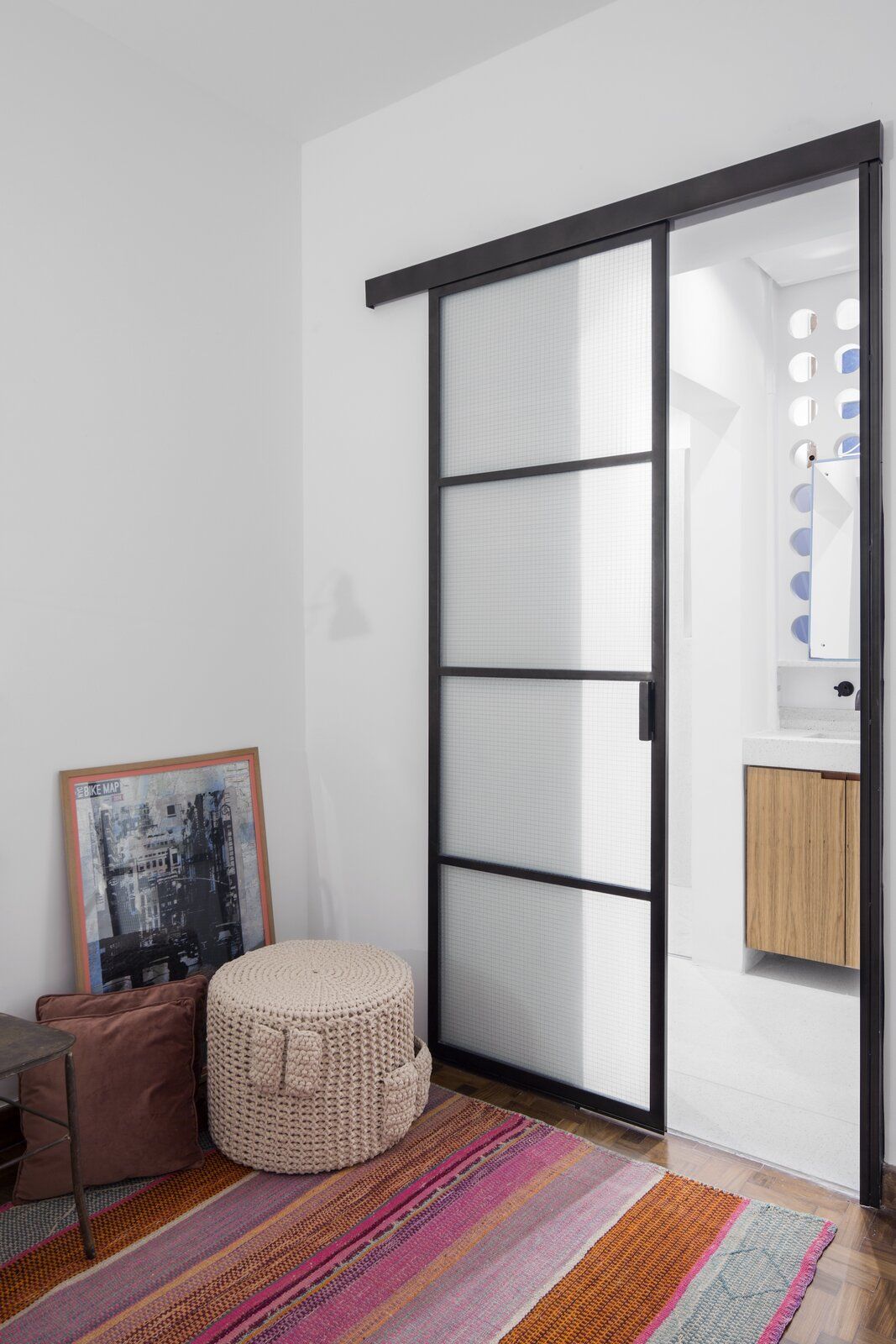 When it came to incorporating plants into the space from the homeowner's substantial collection-as well as adding new greenery to the mix-Siqueira and Campos were inspired by the idea of reuse. The duo utilized upcycled wood from inside the apartment's original closets to create custom hanging plant shelves. The suspended greenery provides a natural partition between the dining space and living room, letting natural light play off the verdant views.