A historic Spanish-style dwelling is now up for sale in Los Angeles, California. Perched along the iconic Hollywood Boulevard, the multilevel home dates back to 1926 and comes with a buffet of details that showcase its original era.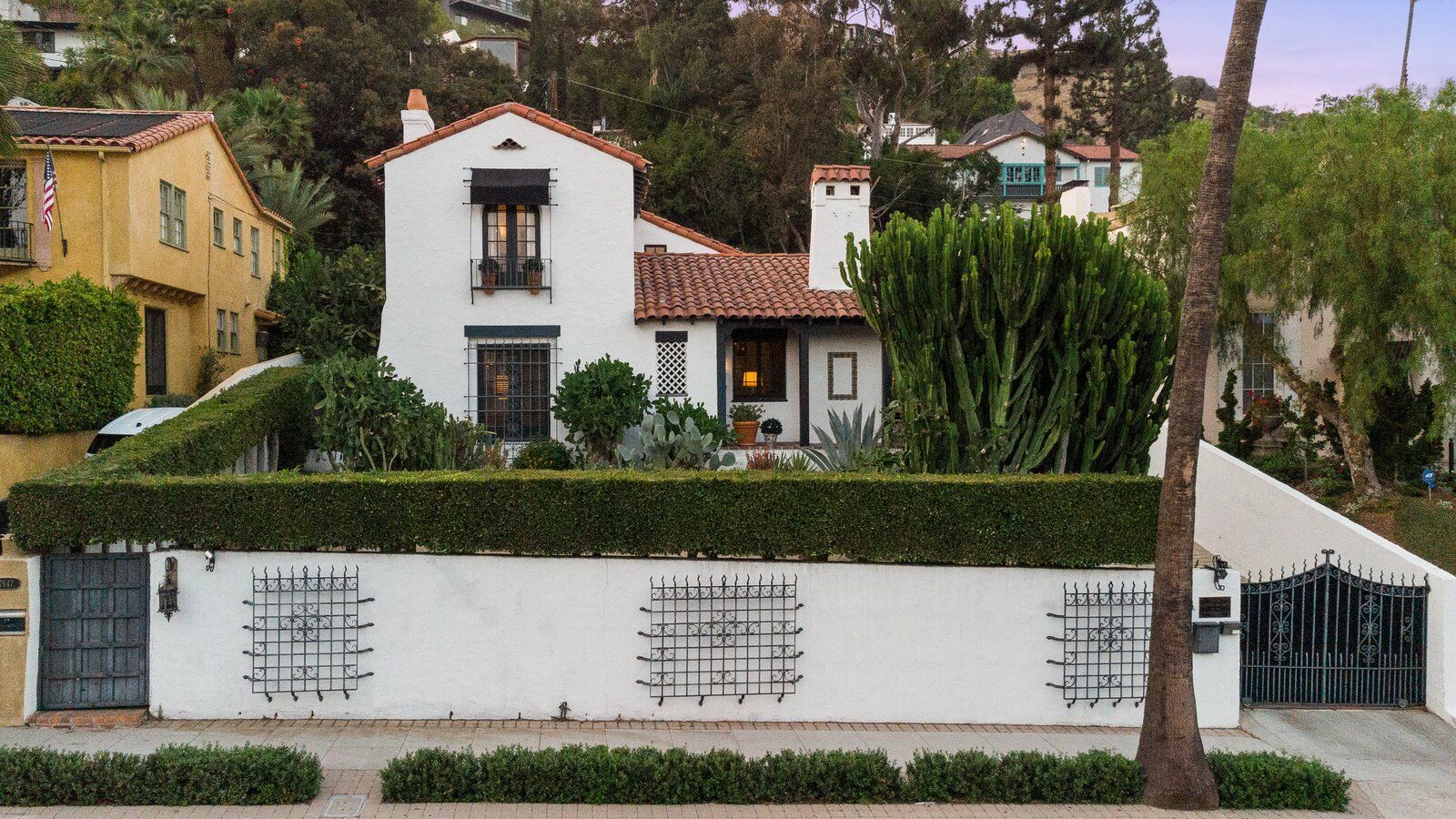 Set along Hollywood Boulevard, the 1920s home is walled and gated to ensure ample privacy.

Inside, an open floor plan spans across nearly 2,600 square feet, connecting the home's various living areas. In the double-height great room, exposed wooden beams stretch across the vaulted ceilings, contrasting the white walls and adding to an overall calming aesthetic.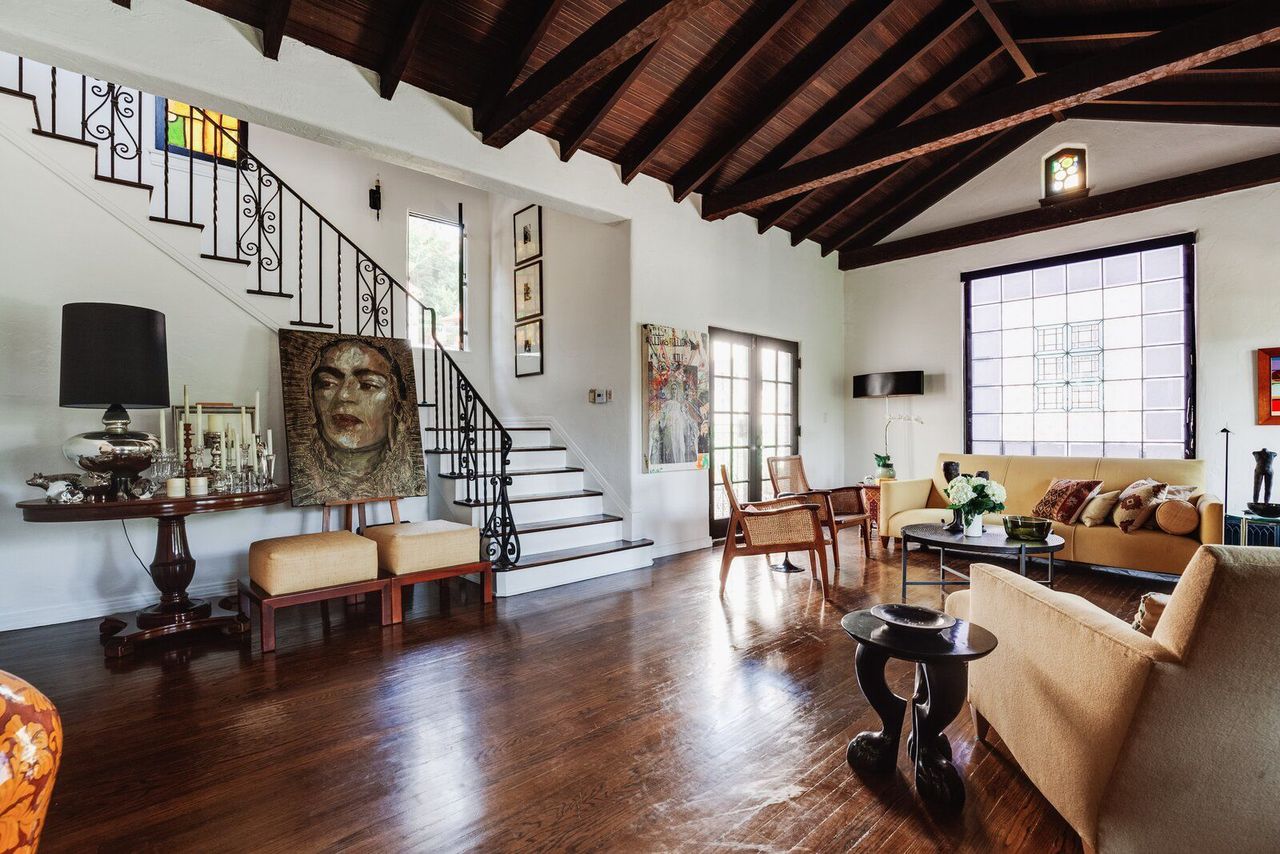 Refinished hardwoods line the floor of the great room, complementing the wood-clad ceiling.

"Architecturally, this house is modern in its authenticity and honest use of simple, natural materials, including redwood, stucco, and clay tile," says current homeowner Mark Bryant. "This palette works together to naturally cool the interior in the summer while keeping it warm in the winter."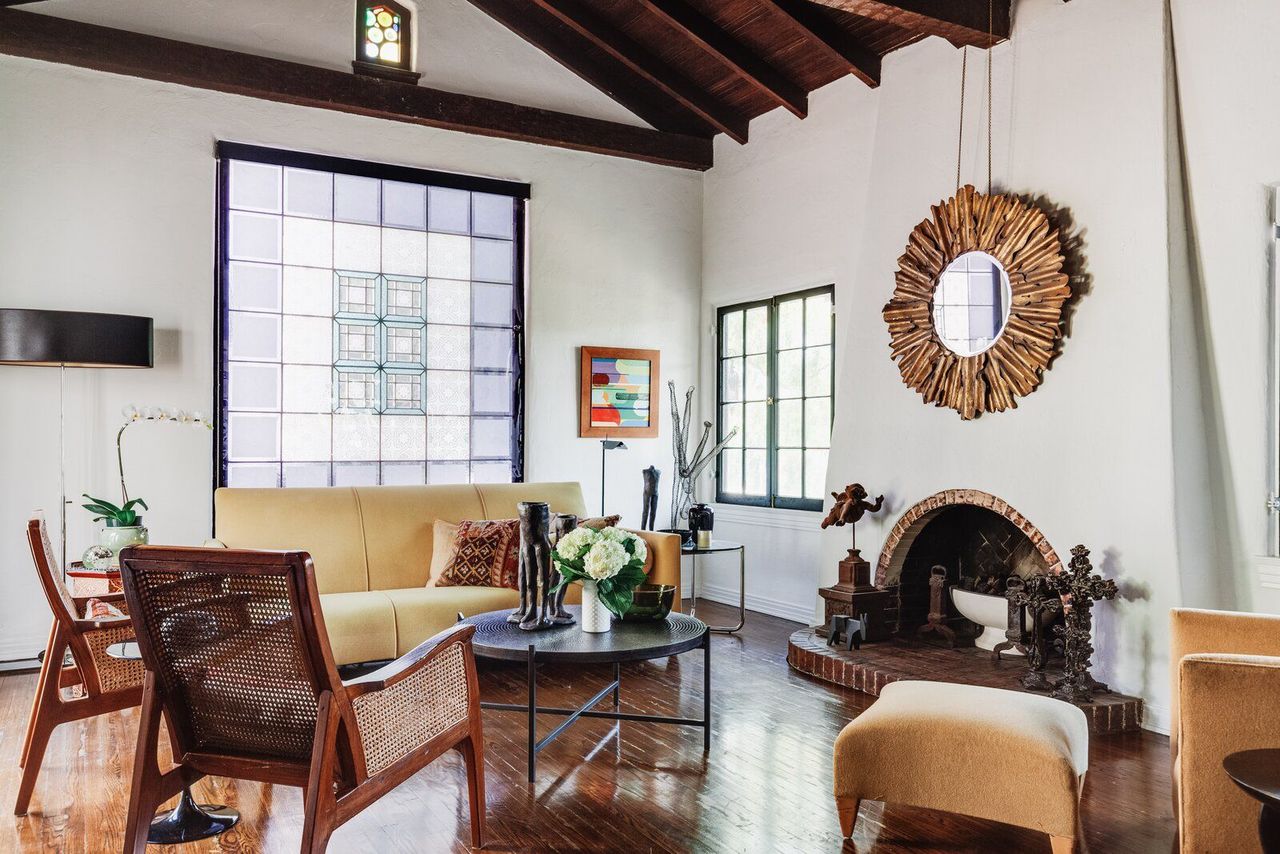 A pristine time capsule, the property is steeped with original charm, including colorful stained glass and three red-brick fireplaces.

Since acquiring it in 2005, Mark has thoughtfully cared for the dwelling, gently renovating spaces both inside and out. "I wanted the house to feel simultaneously monumental and relaxed-to exude the California lifestyle."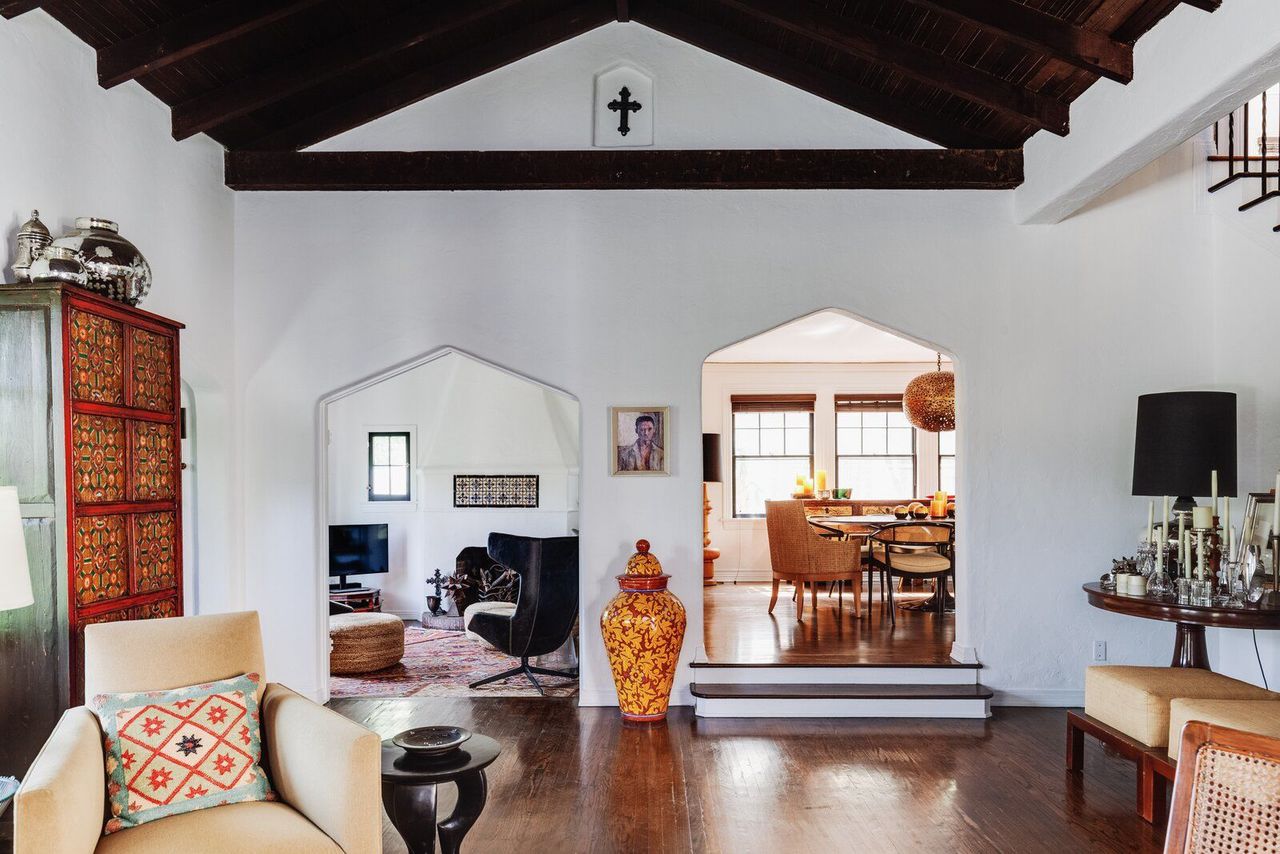 The great room splits off to both a smaller seating lounge and the main dining area.

Now featuring a state-of-the-art kitchen with an adjacent breakfast den, the property also boasts three bedrooms, two and a half baths, as well as a two-car garage with a bonus space above. A landscaped courtyard, enclosed by tall hedges, allows for easy indoor/outdoor living, while a nearby patio presents an additional area to entertain.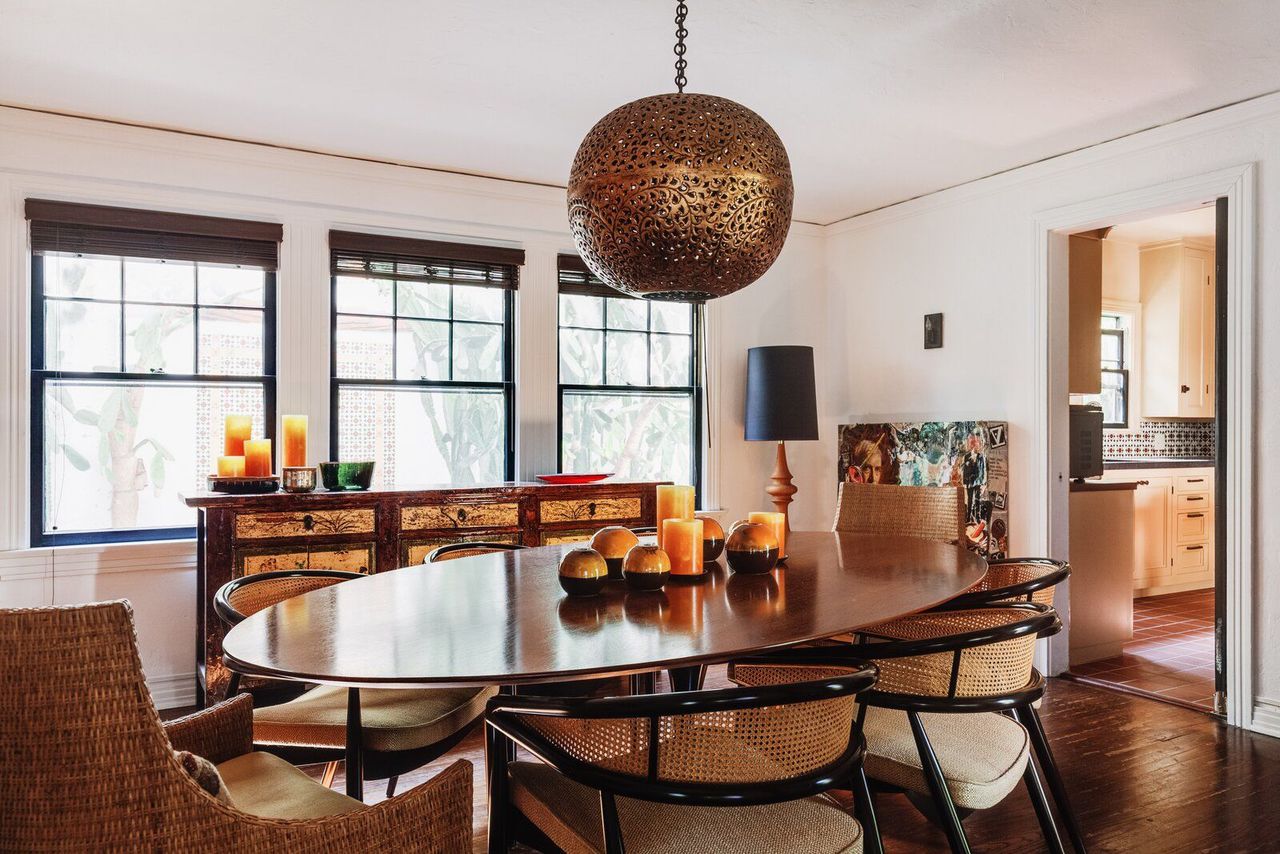 Large windows create a light-filled setting in the dining room, located steps from the kitchen.

Though located just minutes away from many of the city's most popular destinations, the residence offers an "urban oasis," says Mark. "From the serene interior to the sprawling backyard, I feel like I'm on vacation when home." Scroll ahead to see more of the residence, currently available for $2,799,000.




Lined with Saltillo-esque tile, the kitchen comes with custom cabinetry and a vibrant backsplash.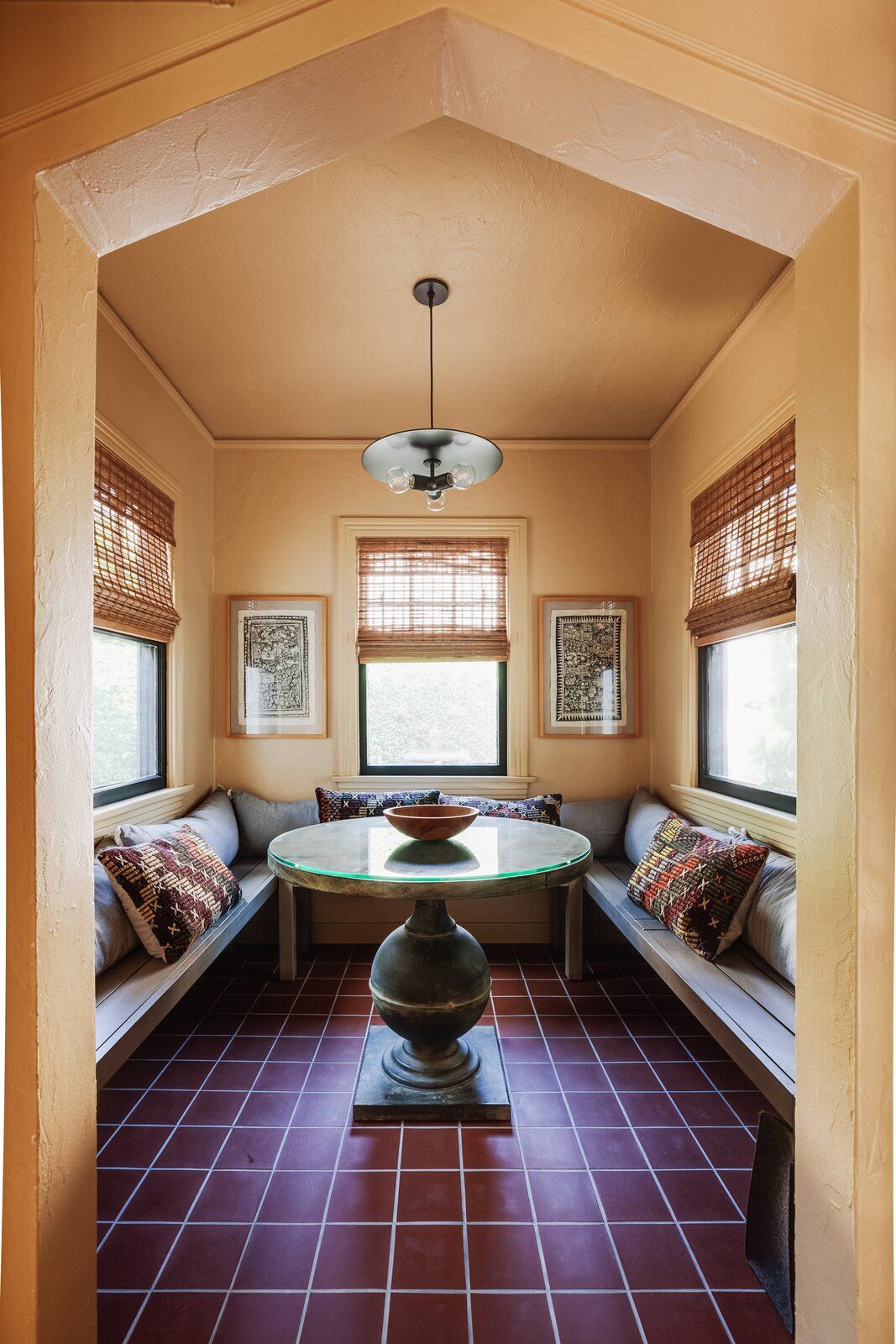 A cozy, sun-filled breakfast nook offers an idyllic corner to read and sip coffee in the mornings.




The library is fitted with bohemian flair and features built-in shelving and tiny picture windows.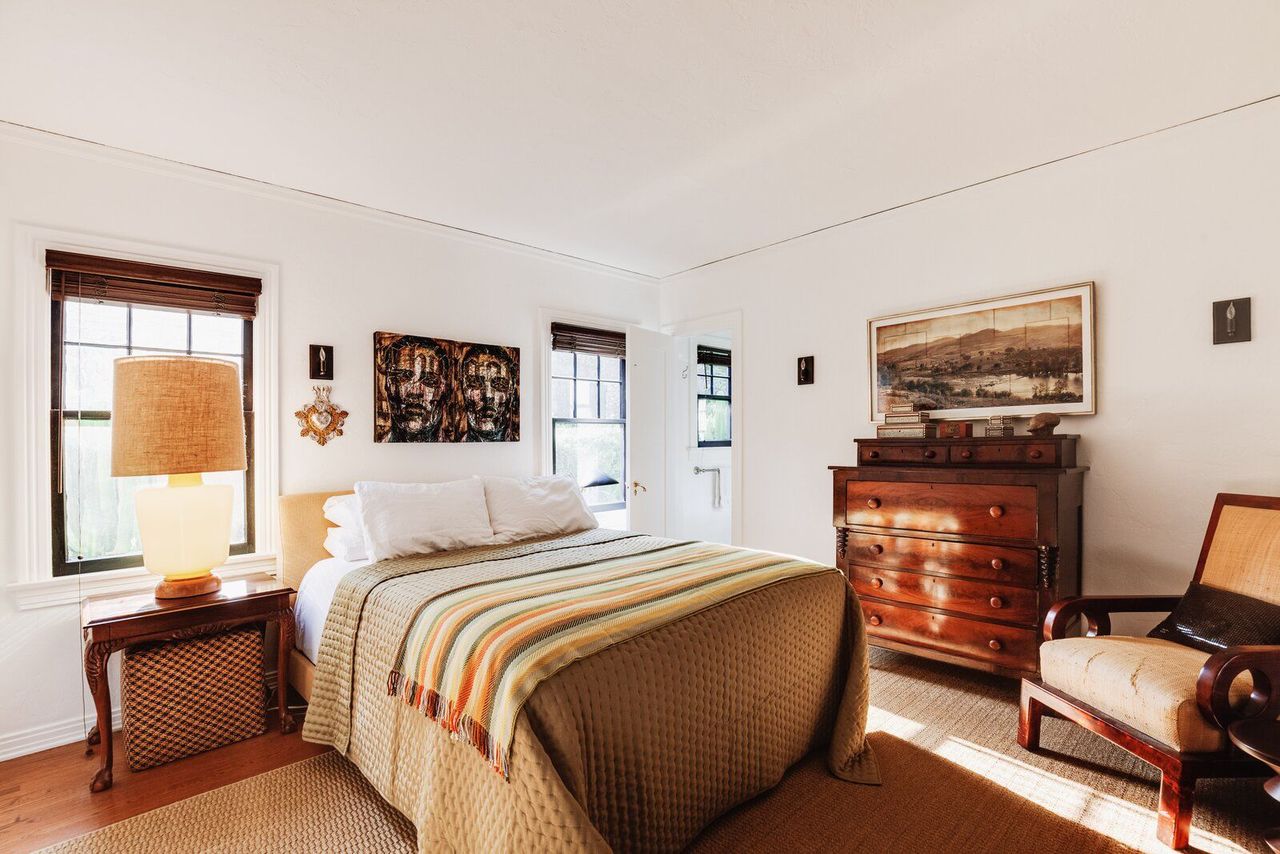 A peek at one of the home's three bedrooms located on the upper level.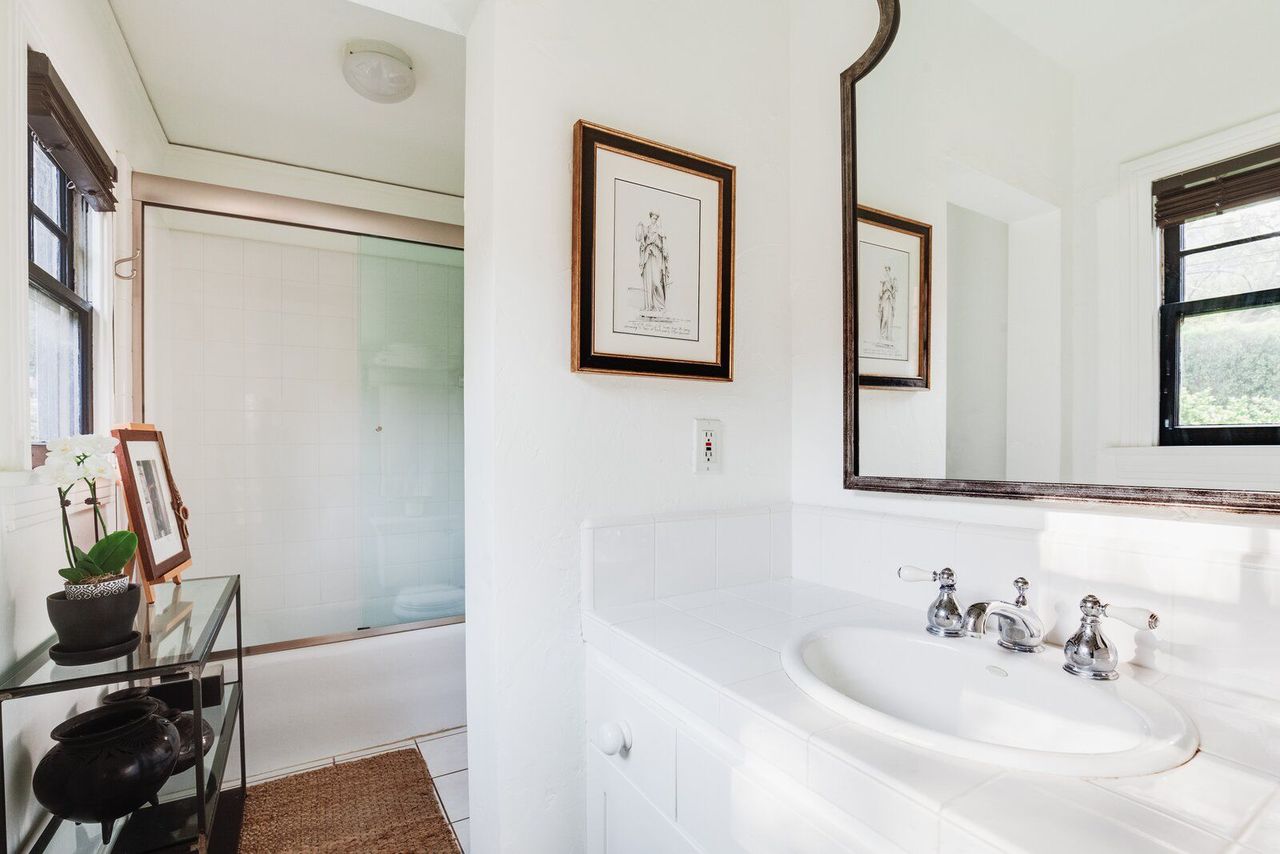 An oversized shower/soaking tub is included in the primary bathroom.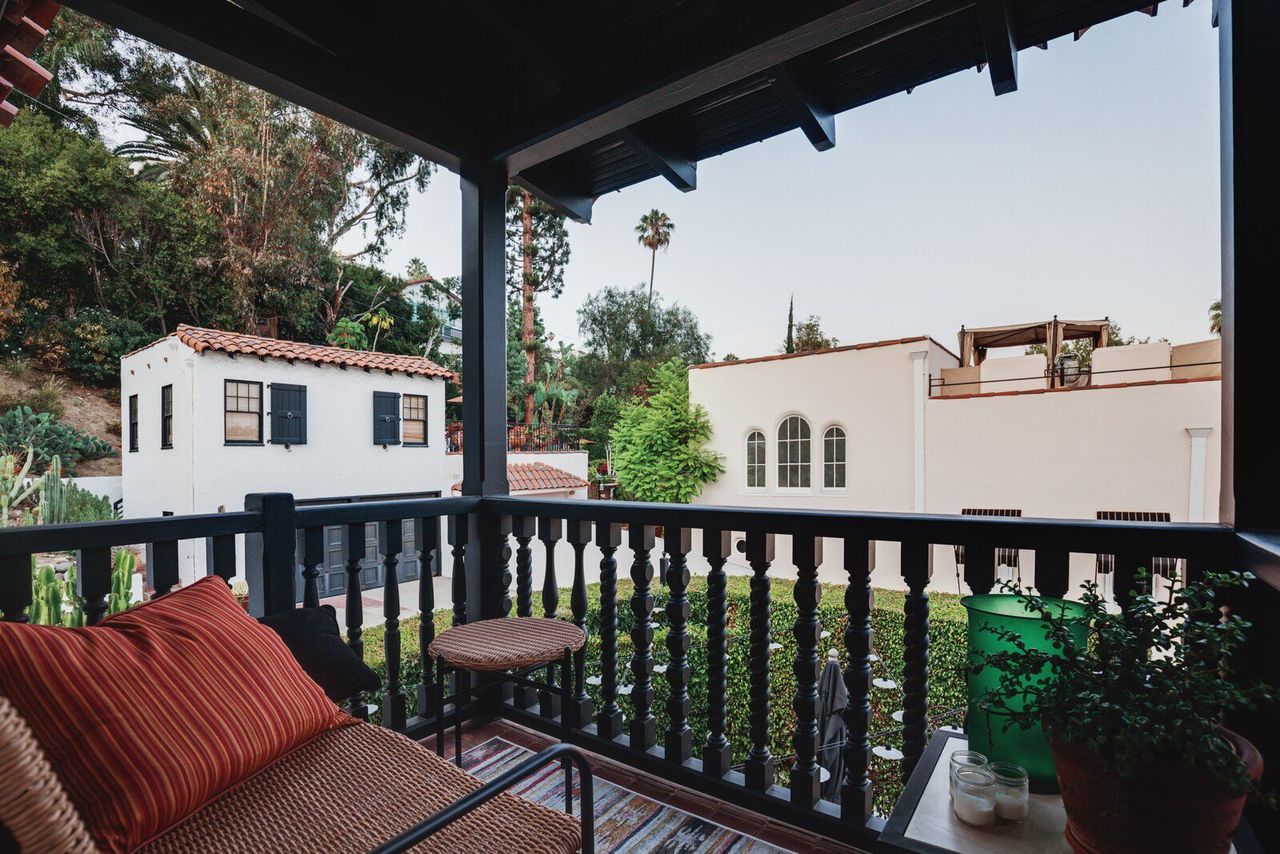 A covered terrace overlooks the fruit trees dotted along the backyard.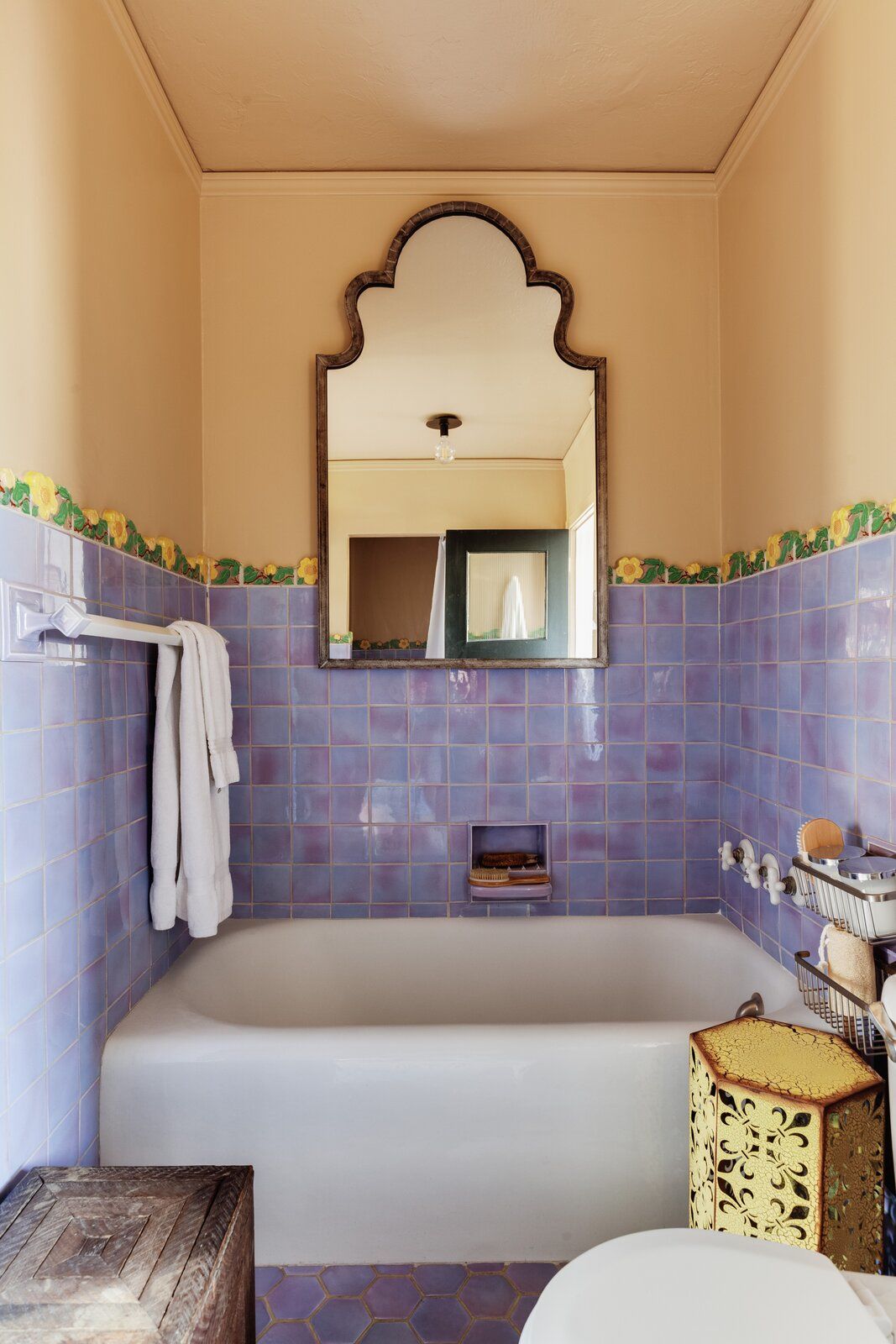 Another one of the bathrooms is dressed in cheerful purple tile-original to the space.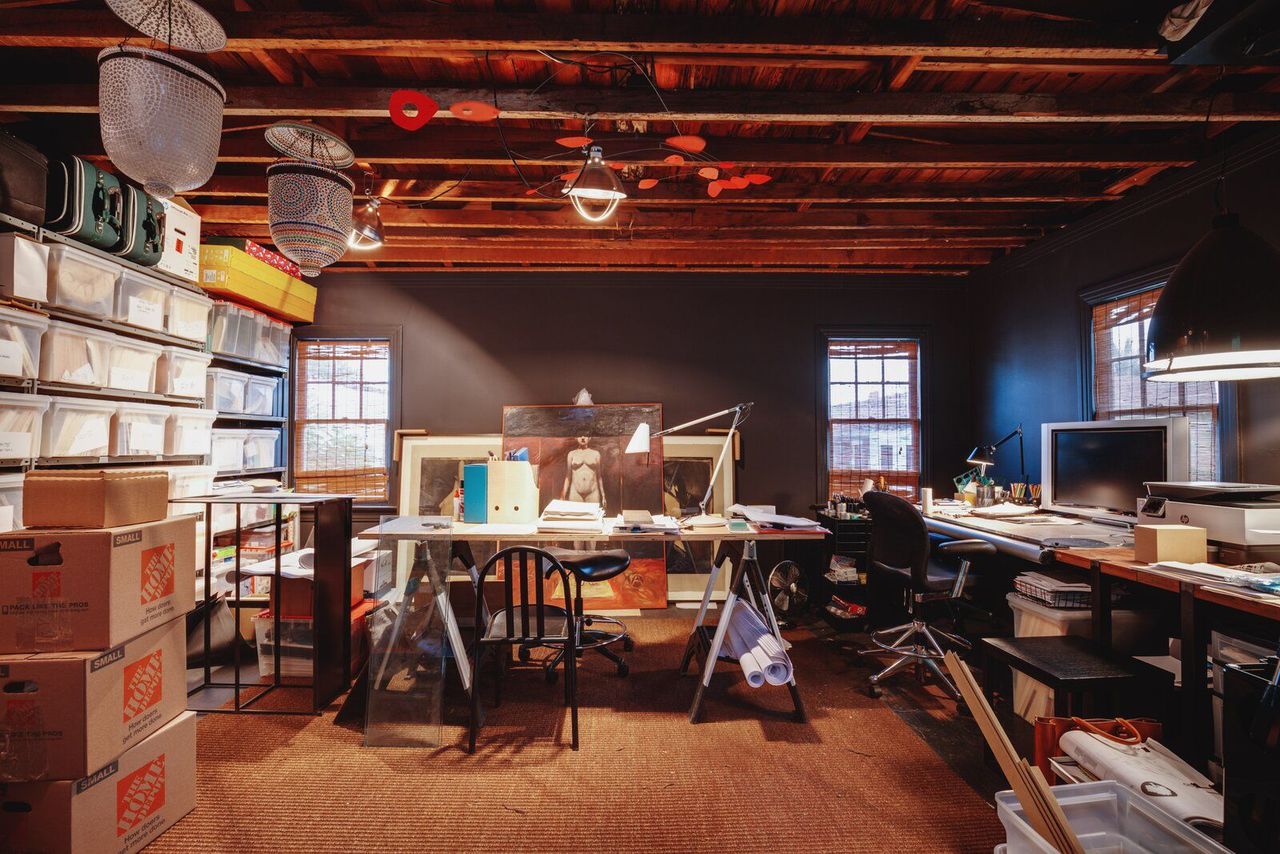 The bonus room above the two-garage currently serves as a large home office.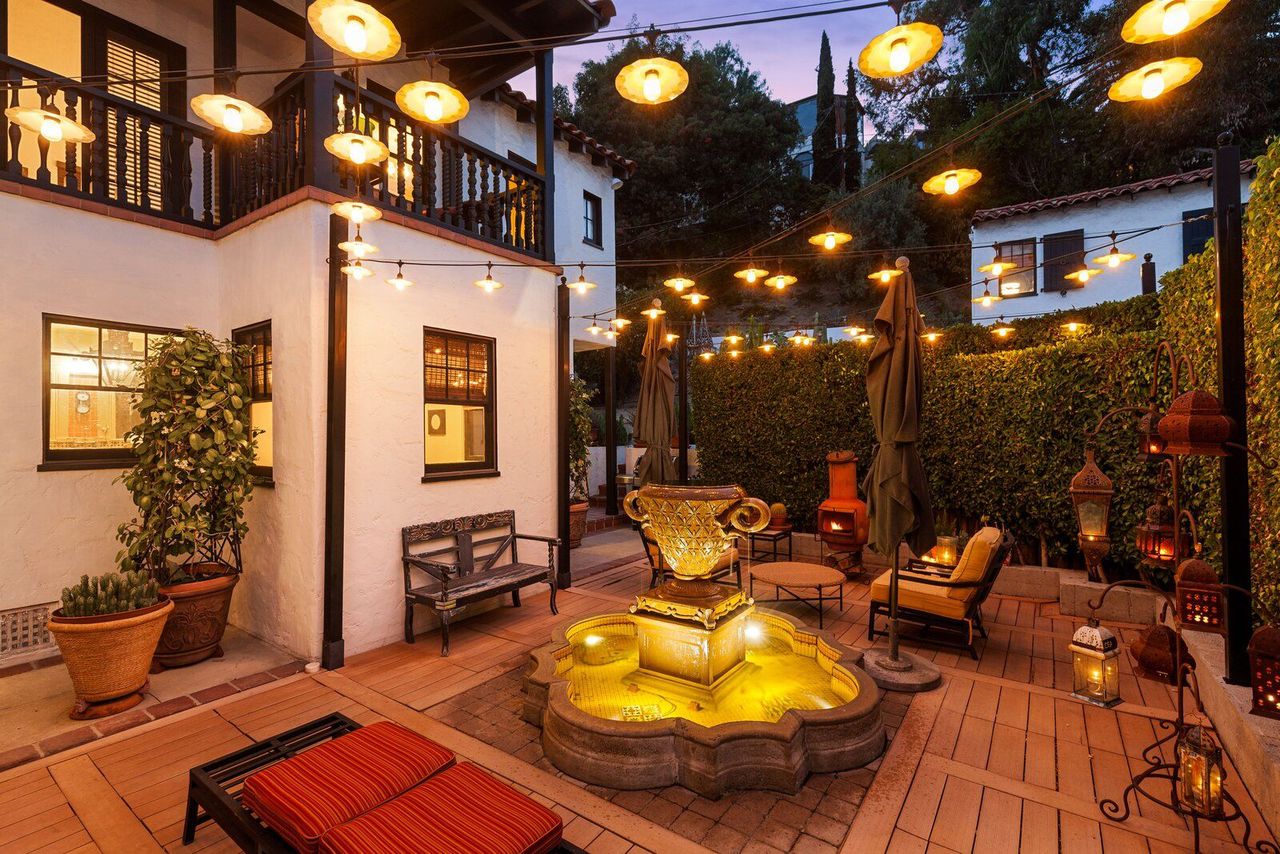 Anchored by a soothing fountain, the courtyard offers a memorable, private setting to gather.