When architect Kim Bridgland was approached by a couple looking to relocate to the Australian gold rush town of Kyneton from an expansive rural property, she was surprised by their ask. "Our clients described themselves as being in the autumn years of their lives," says Bridgland, a co-director of Melbourne-based firm Edition Office. "Conscious of reflecting this, they hoped their new home might capture the qualities of autumnal light, color, and texture."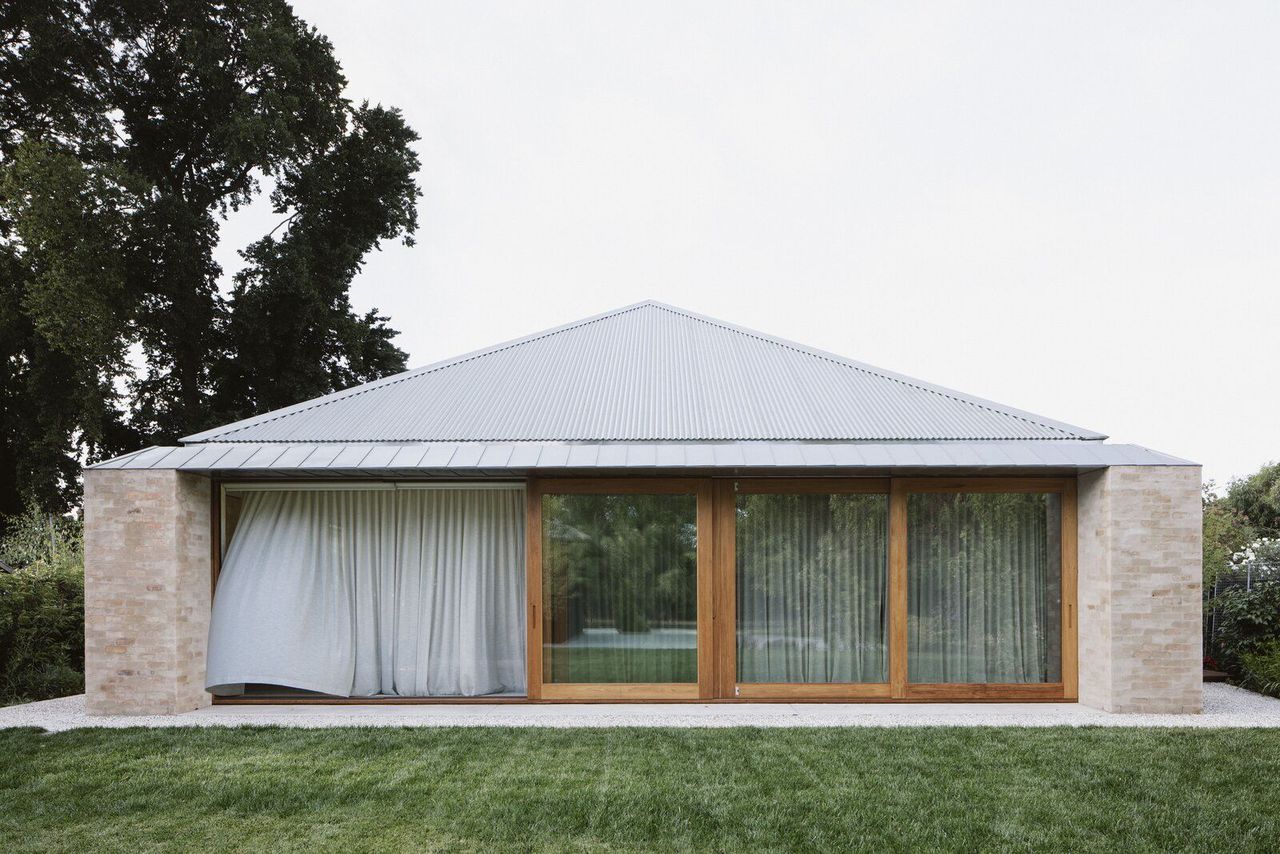 Bridgland's answer was to position the new home in the center of its site and take up a small footprint, allowing the structure to be encircled by a lush garden, including several trees the clients relocated from their previous property.

Setting the home back from the street allows the landscape to buffer the home, and evokes memories of the clients' rural past. "The deepened site position allows the house not to dominate the garden, but instead be wrapped and enveloped by it," explains Bridgland.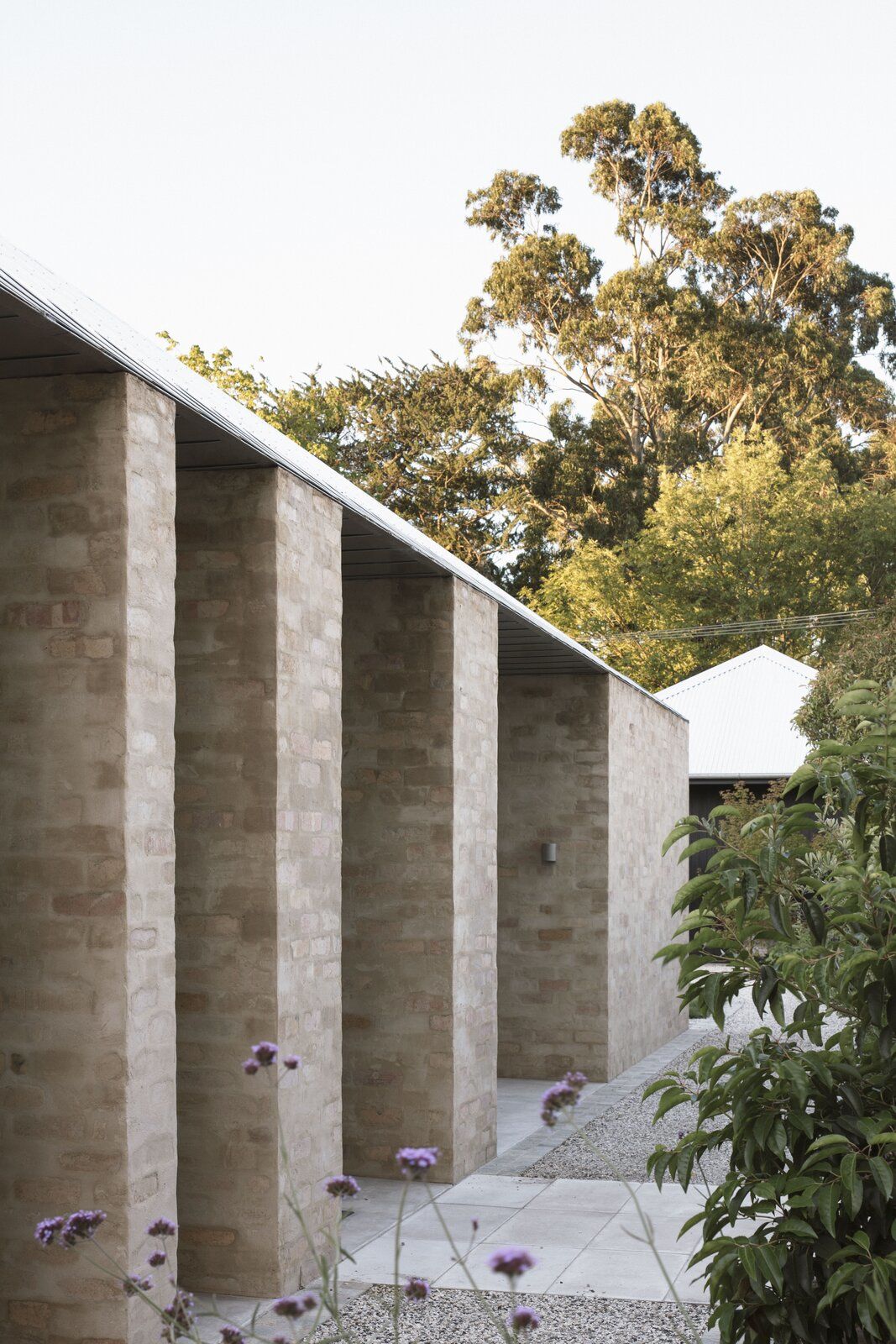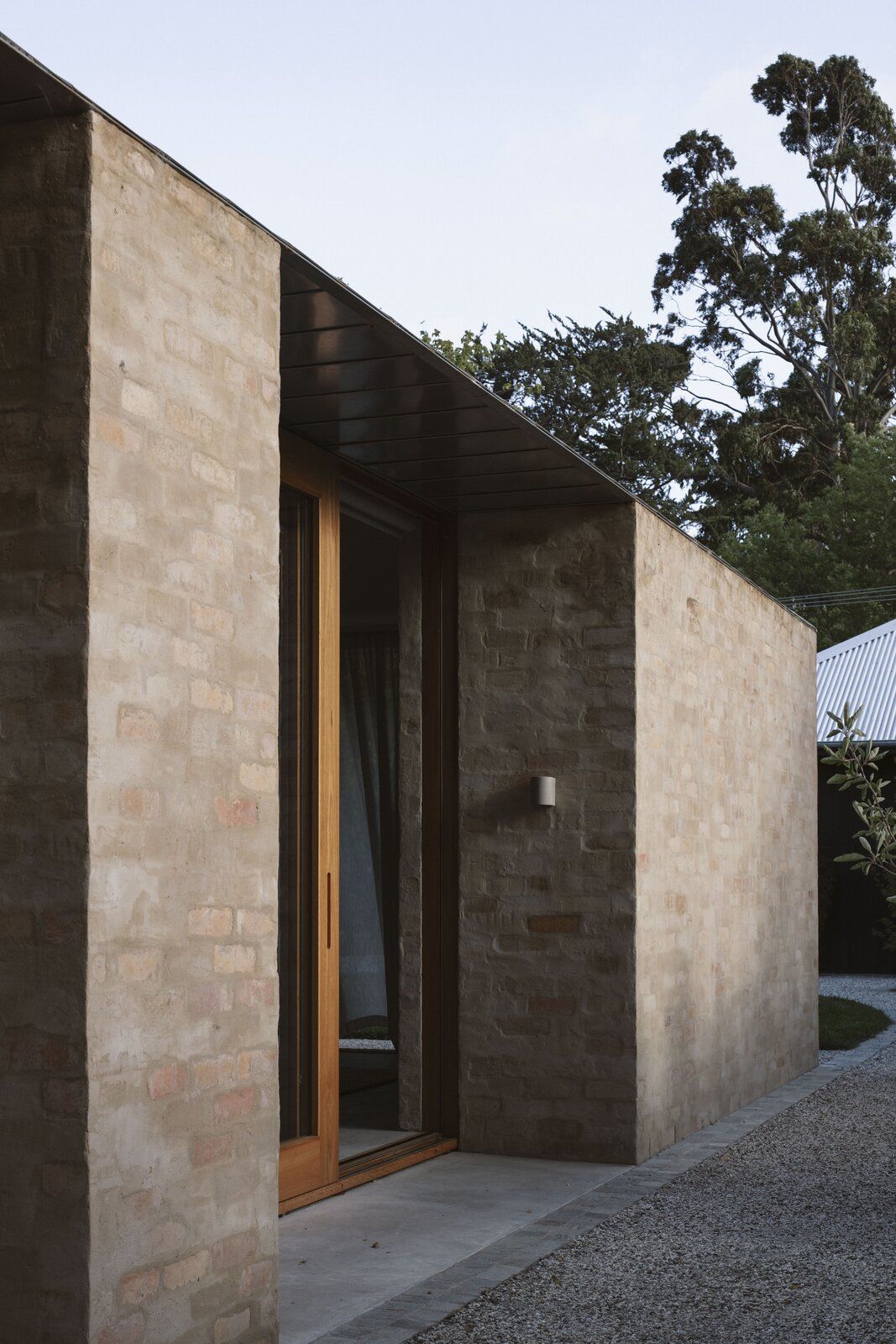 A rational, straightforward geometry for the home's layout means the garden-accessible through sliding, wood-framed glass window walls in the common areas-takes center stage. "Our ambition for the house was for it to act as a reference point to the passing of time," says Bridgland. "The rooms are vessels for the changes of light, becoming a canvas for the theater of change occurring outside."

The muted, softly textured material palette draws in light, integrating the home with its surrounds. Mortar-washed brick walls in a coarse finish are complemented by concrete floors, which are simply the burnished structural slab. "It took some time to achieve the right color and texture to the brick wall finish," admits Bridgland. "We wanted the mass and mineral of the house to reflect the textural and tonal qualities of the countryside, as well as the patination of local historic buildings."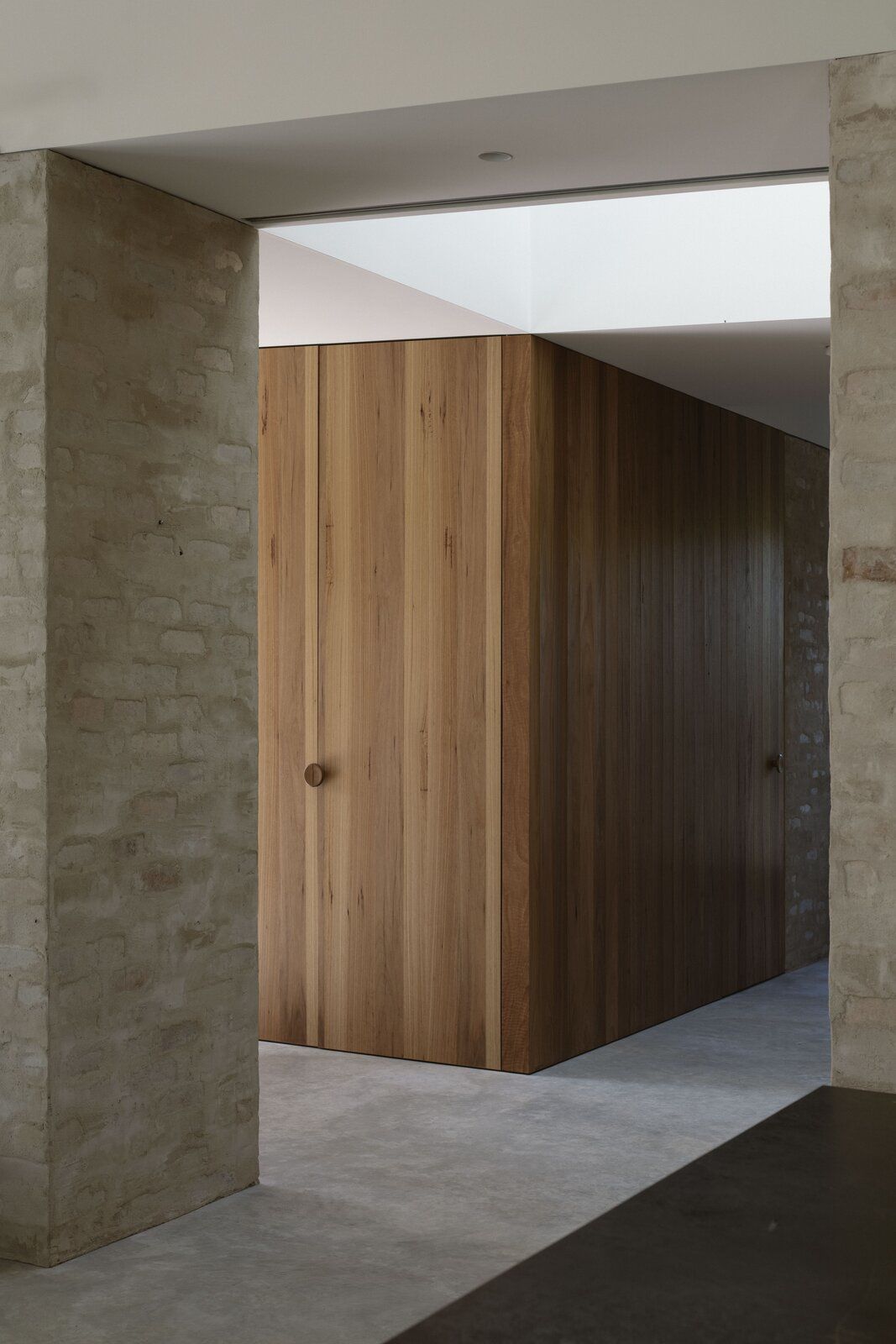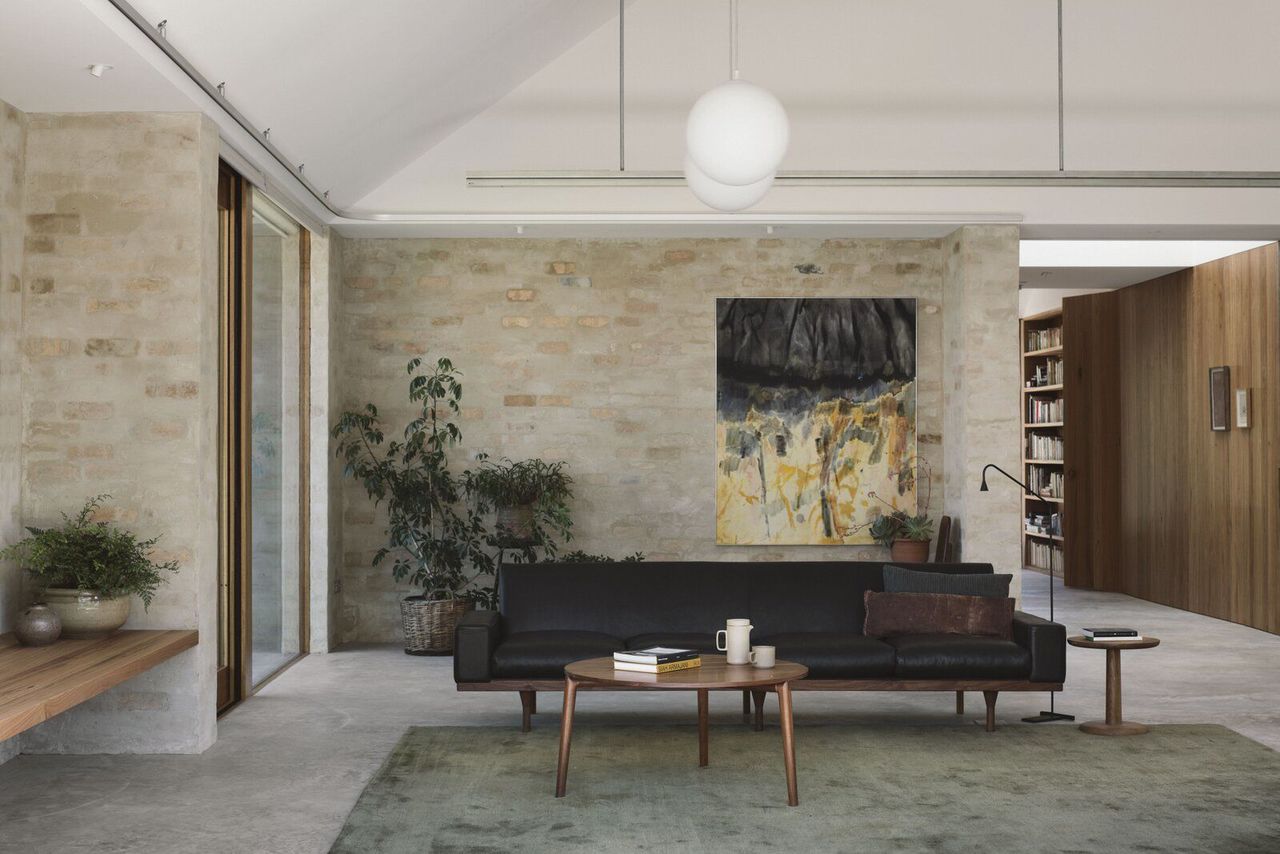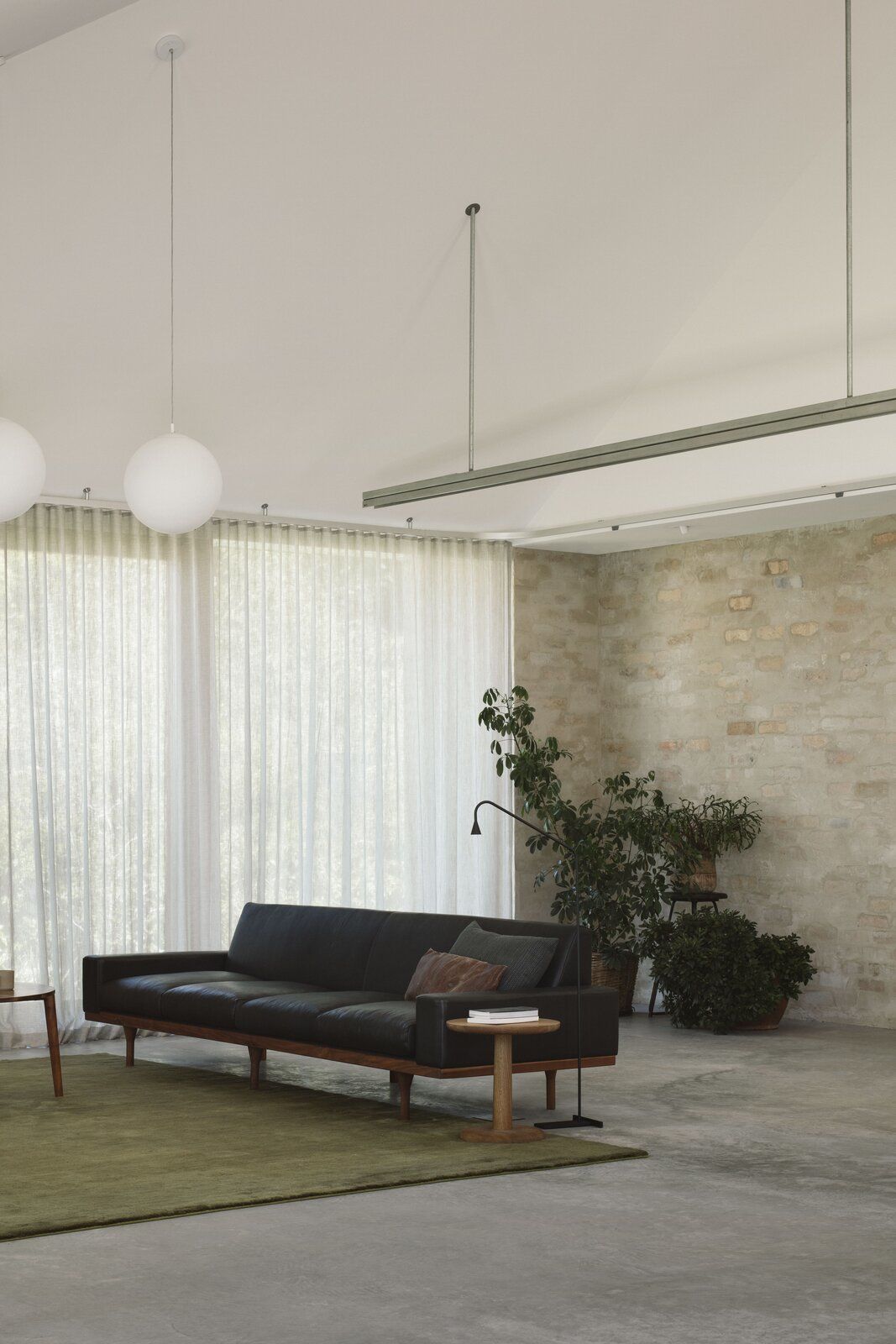 A sustainable design approach also helps the home integrate with and learn from the natural environment. The thermal mass of the recycled brick used for the walls, combined with cross ventilation, allows the home to be passively cooled. An air-exchange heat pump warms the floor slab in colder months. "The brick walls, low-carbon concrete floors, and galvanized steel roofing all reflect the changing effects of weather and time in their evolving surface patinas," says Bridgland.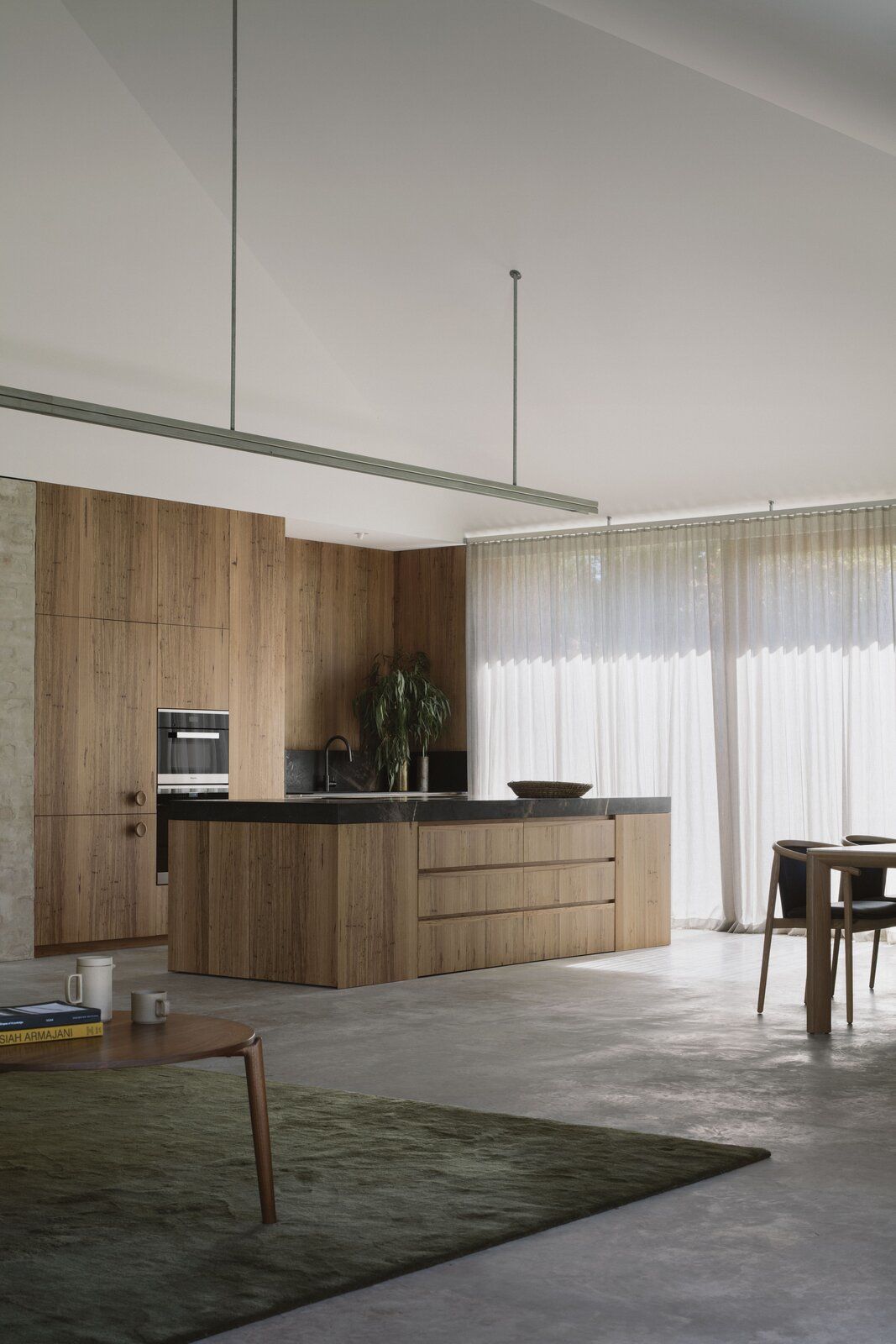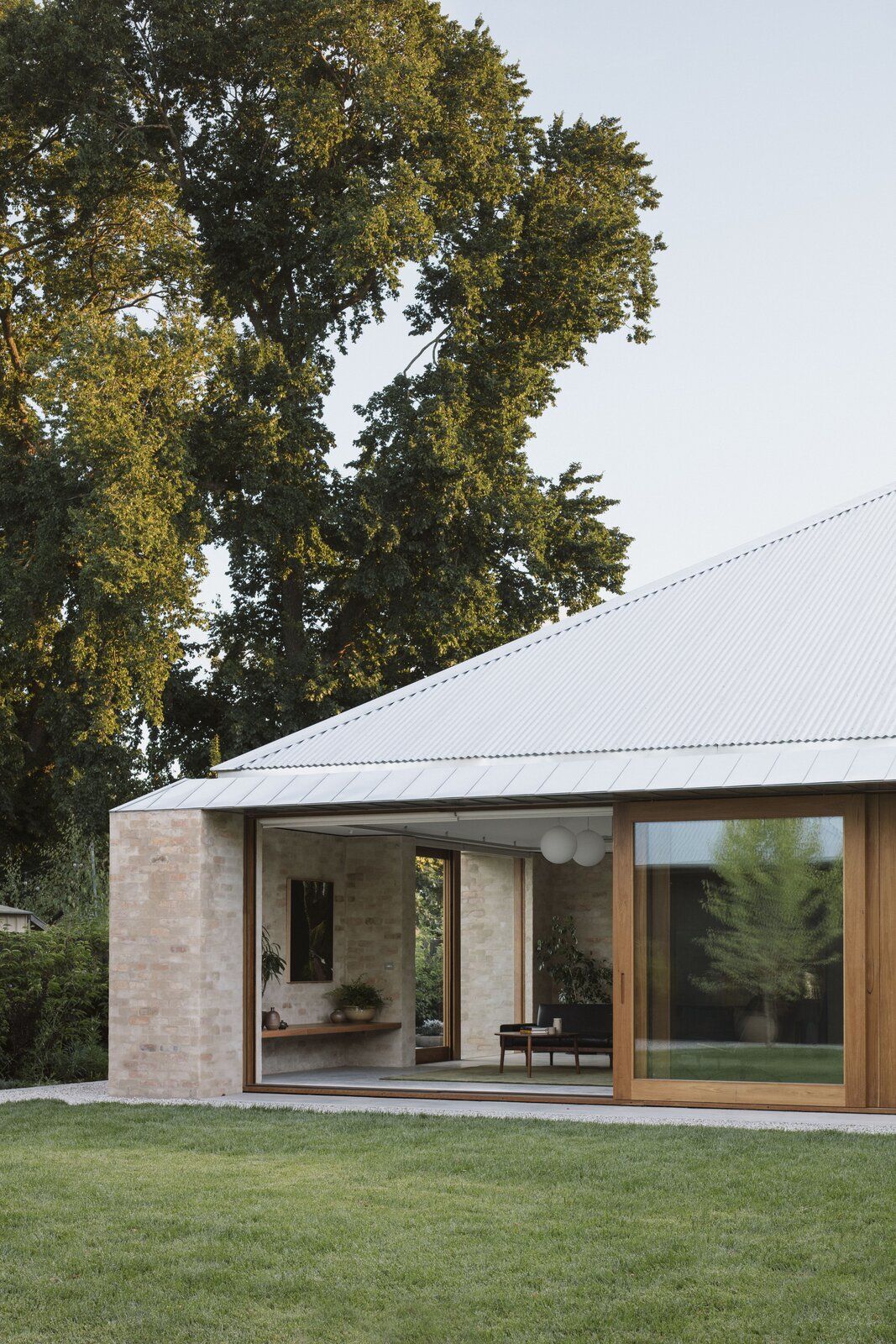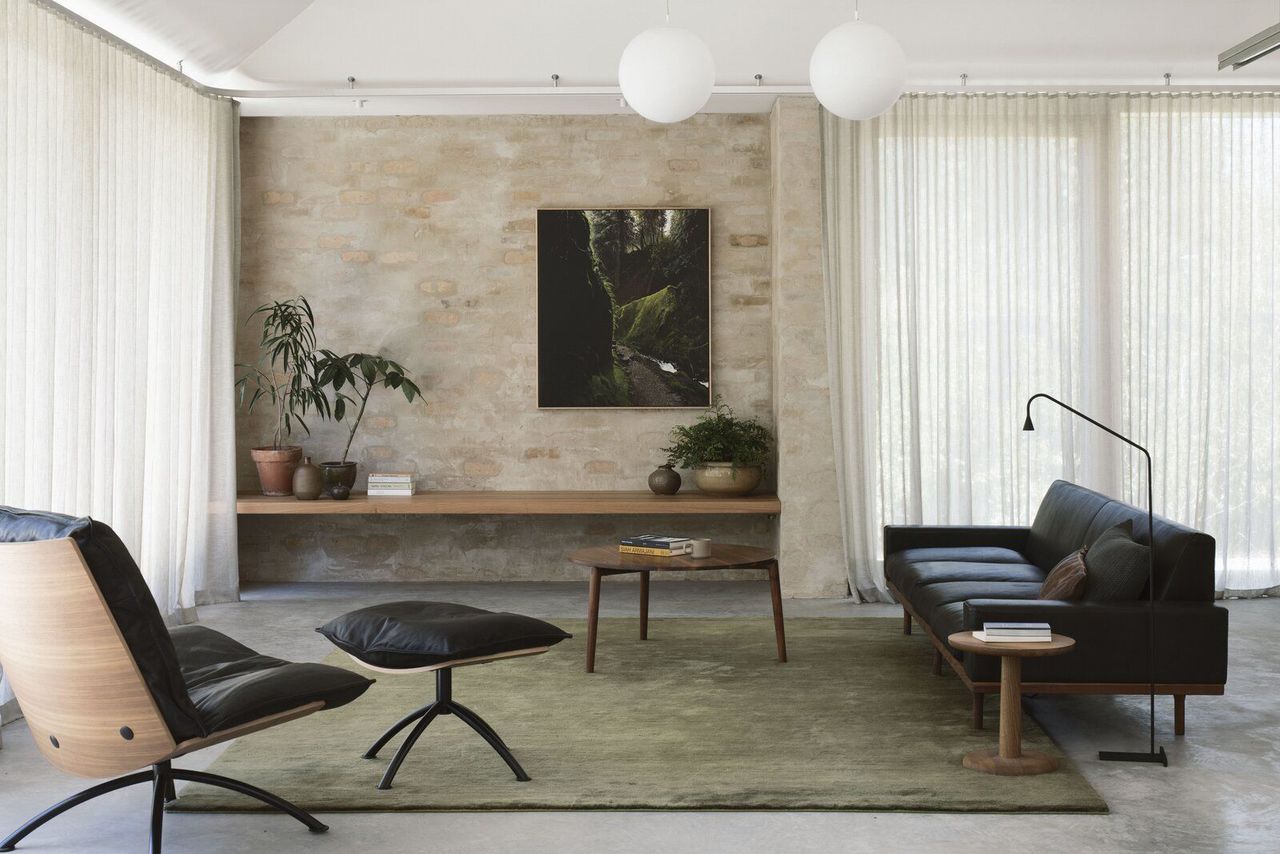 Inside, the home's simple arrangement contains a single bedroom, a study, two bathrooms, and an open-plan living area with a kitchen and dining space. From nearly anywhere inside the residence, the landscape is on display in an ever-changing showcase of nature. "We saw the house as an island," says Bridgland, "a sanctuary immersed amongst a landscape that changes over time, celebrating and expressing the seasonal temporality."