Julian Elliott, an architect much inspired by Le Corbusier, designed and built his family home in Cape Town, South Africa, in 1975. Since then, he and his wife, a potter, have passed away and the main house was sold by their son Paul Elliott, also an architect. However, he retained the adjoining plot on which he built a new house.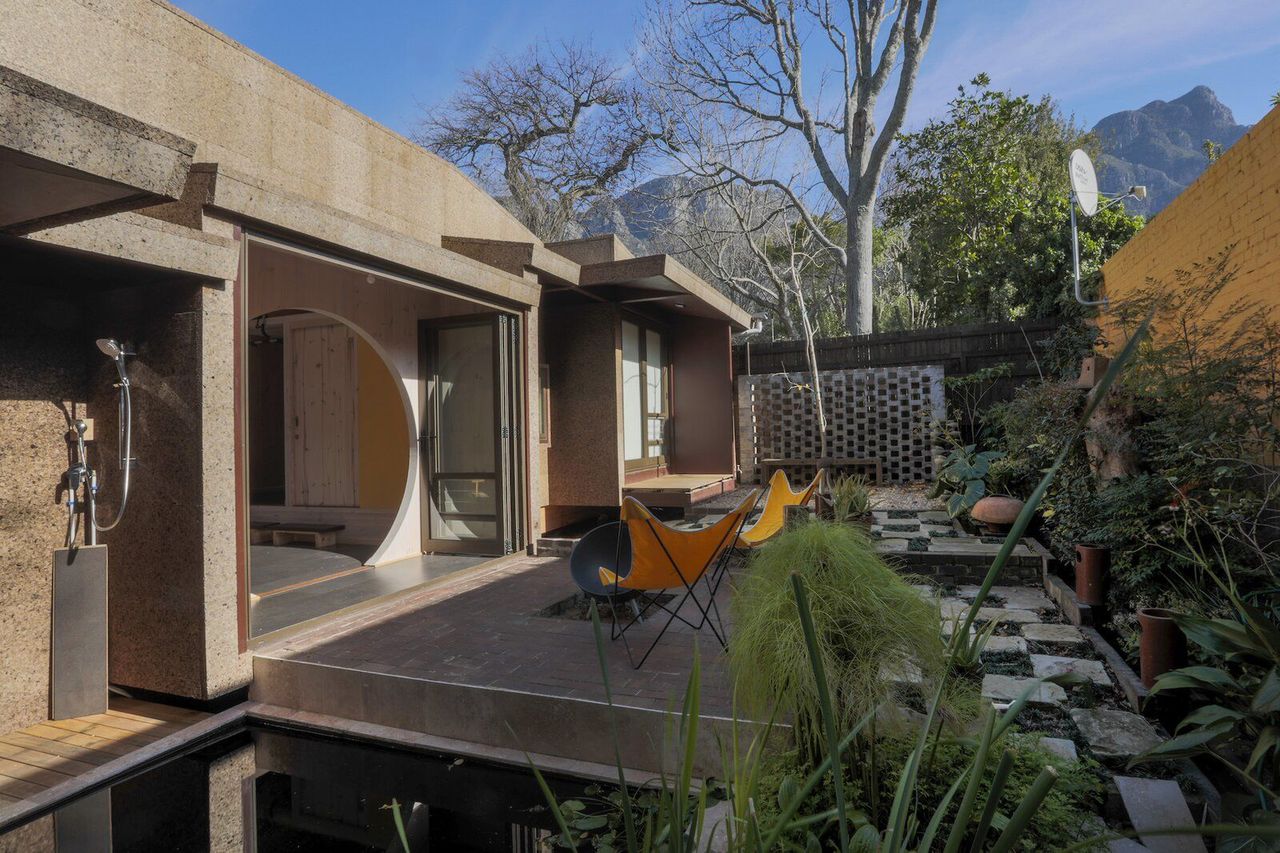 The new cork-clad, mass-timber house, which Paul envisages as a holiday let or a future home for his children, steps down in three platforms due to the sloping site. It contains three bedrooms, two bathrooms, a library, and a multipurpose room, which opens out onto an outdoor living area.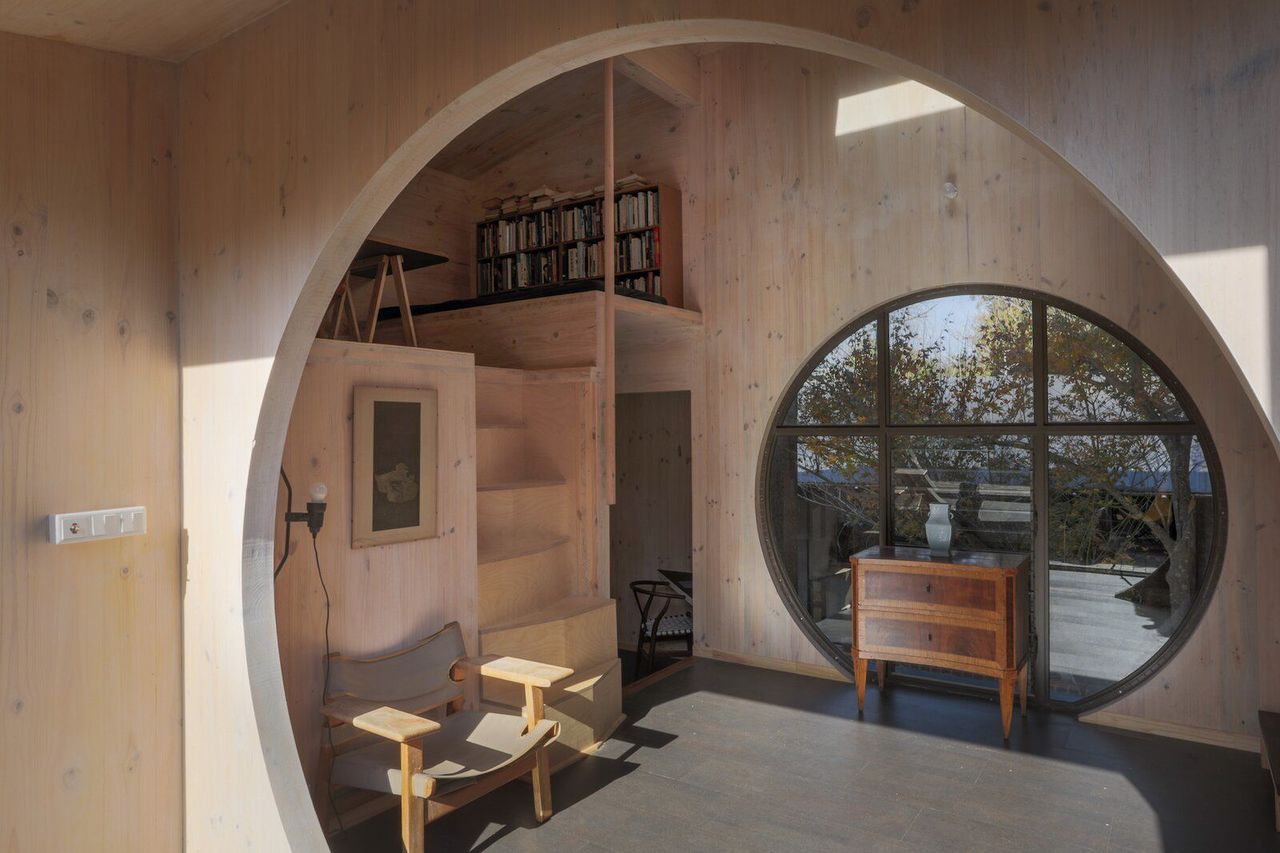 At the back is a peaceful garden with plants and water features. The new build shares a perimeter wall with the old home and features a graphic by Sengai, a Japanese Buddhist monk. There's also a covered deck that connects the new home to the old, although each has their own private entrance.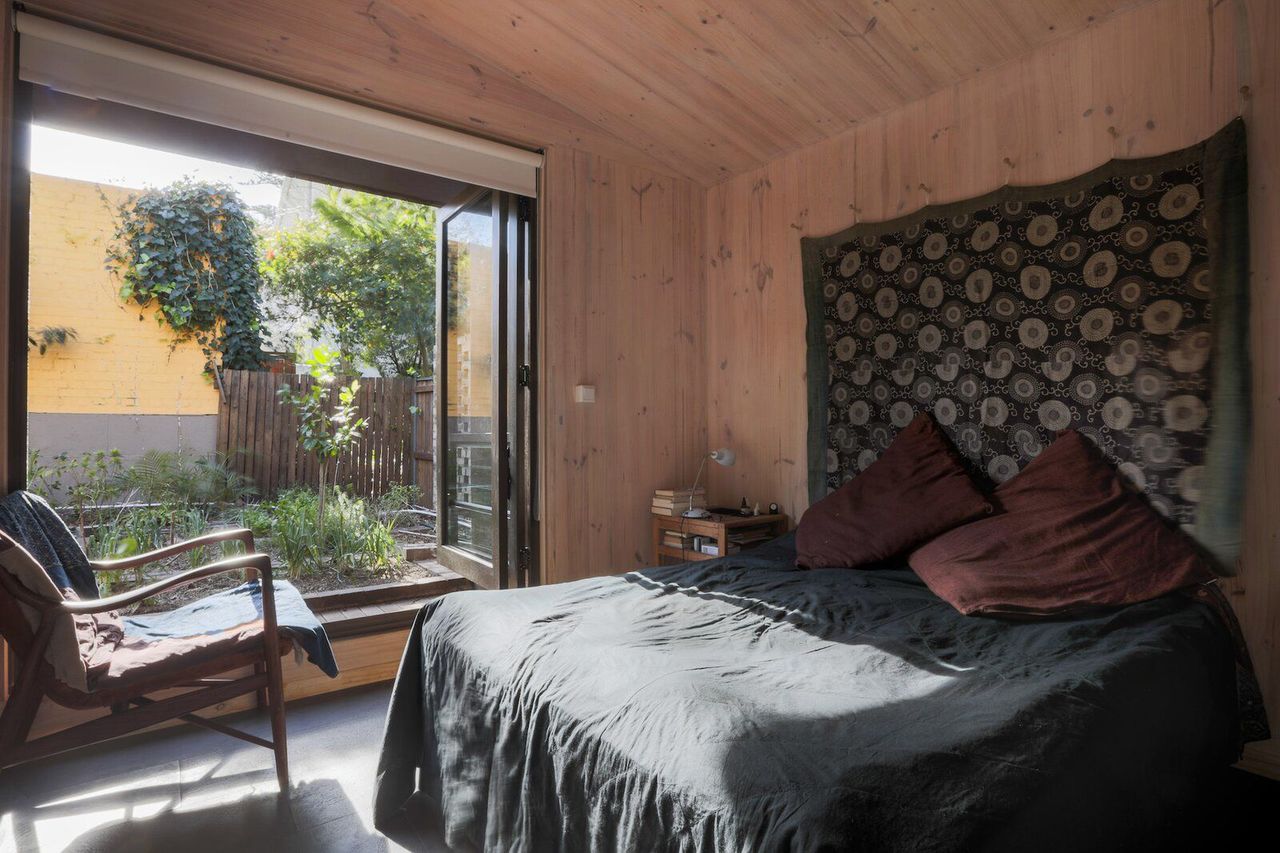 "I like to think that the new addition was influenced by Japanese vernacular architecture and the need to build in a carbon-neutral way," explains Paul. "The new house is of and responds to the Mediterranean ecosphere we live in here in the Cape Town region. It also acknowledges the Cape cottage style of building."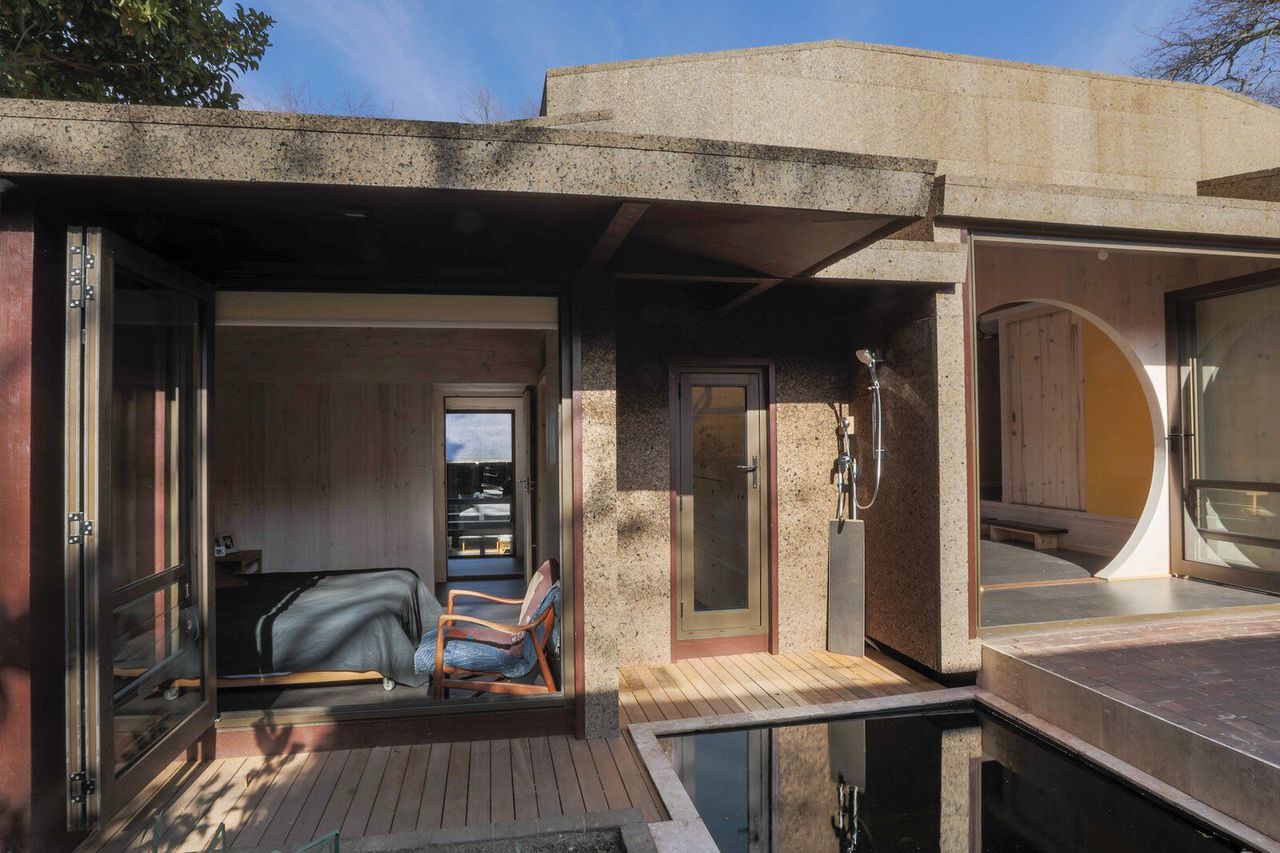 A river runs between the old structure and the new, and parts of the home, such as the floor, roof, and wall panels, had to be lifted over the existing house with a crane due to the site's tricky topography.

Choosing the right materials was of the essence-mass timber was favored for its carbon-neutral properties and its ease of erection and health benefits. For the cladding, Paul chose cork, a material that is water repellant, UV and mold resistant, and has excellent insulating and acoustic properties.