With its long form and steep thatched roof, which pay homage to local farmhouse vernacular, Åstrup Have sits comfortably within the Danish rural tradition. Situated on a bucolic landscape overlooking Denmark's Haderslev Fjord, the residence was built for private clients who wish to reconnect with nature in the countryside.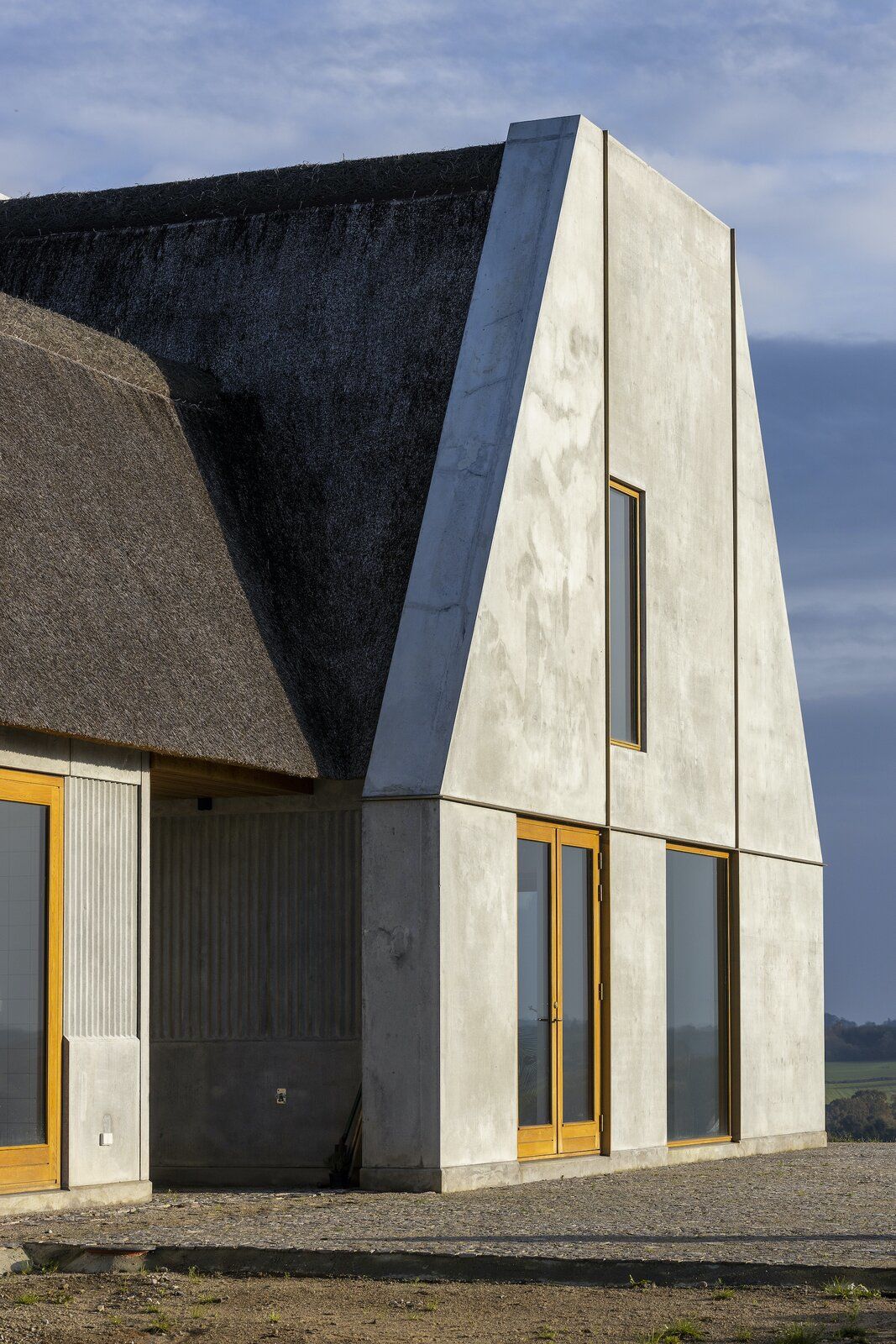 The farmhouse complex is composed of four volumes organized around a central patio. In addition to the main living quarters for the residents, the property includes a guest wing, a garage and workshop, and extensive culinary facilities where the owners can explore biodynamic food production.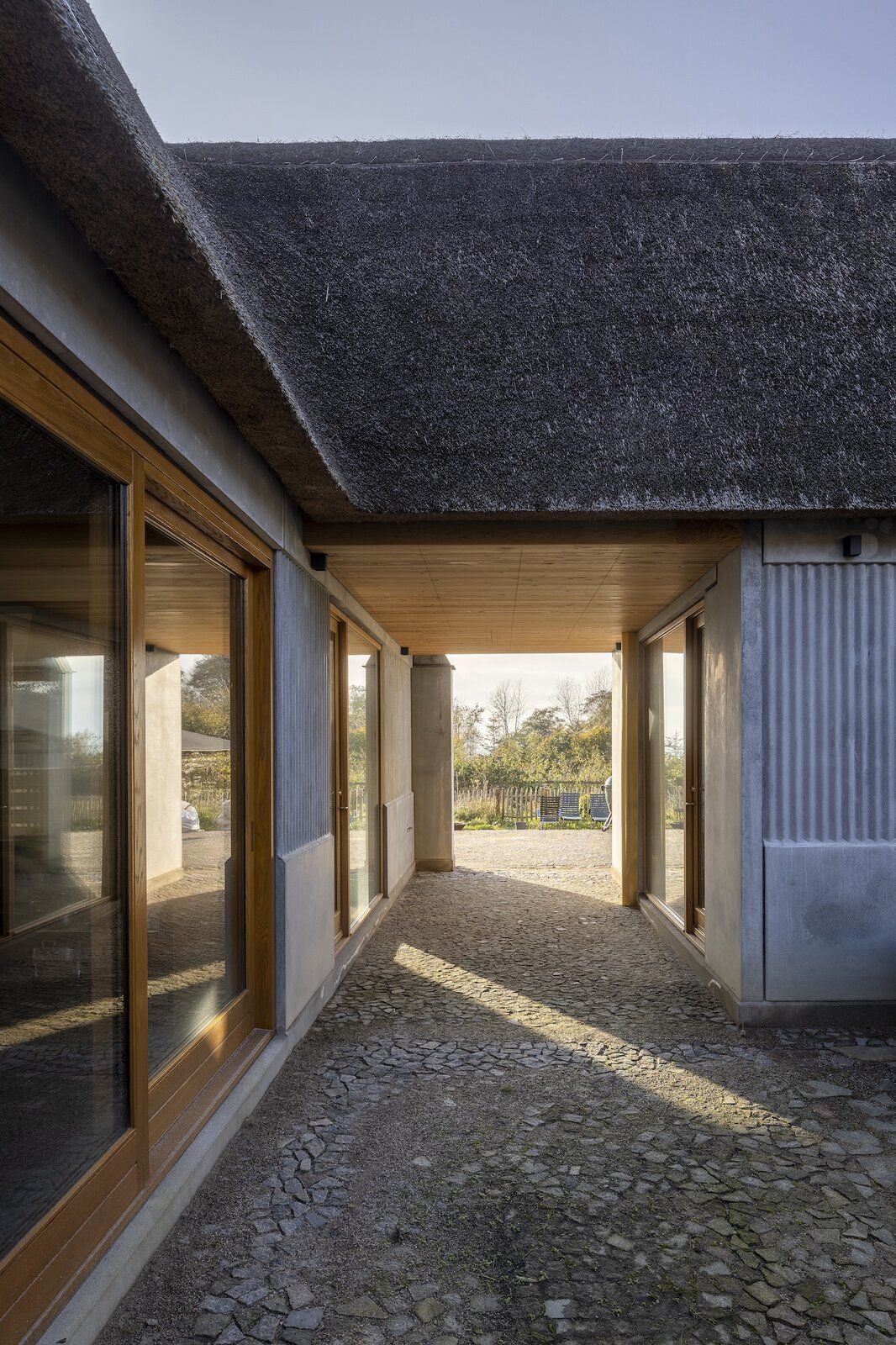 Each volume is constructed from raw concrete panels with thin, brass-filled joints laid out across the exterior, which catch the sun and soften the overall impression of the structure. "When hit by light, a fragile shadow play appears, resulting in a stark yet atmospheric contrast between the raw and the refined," says architect Poul Høilund. The brass fillings also showcase a contemporary take on traditional building techniques in the area, where metal objects once were embedded into old facades.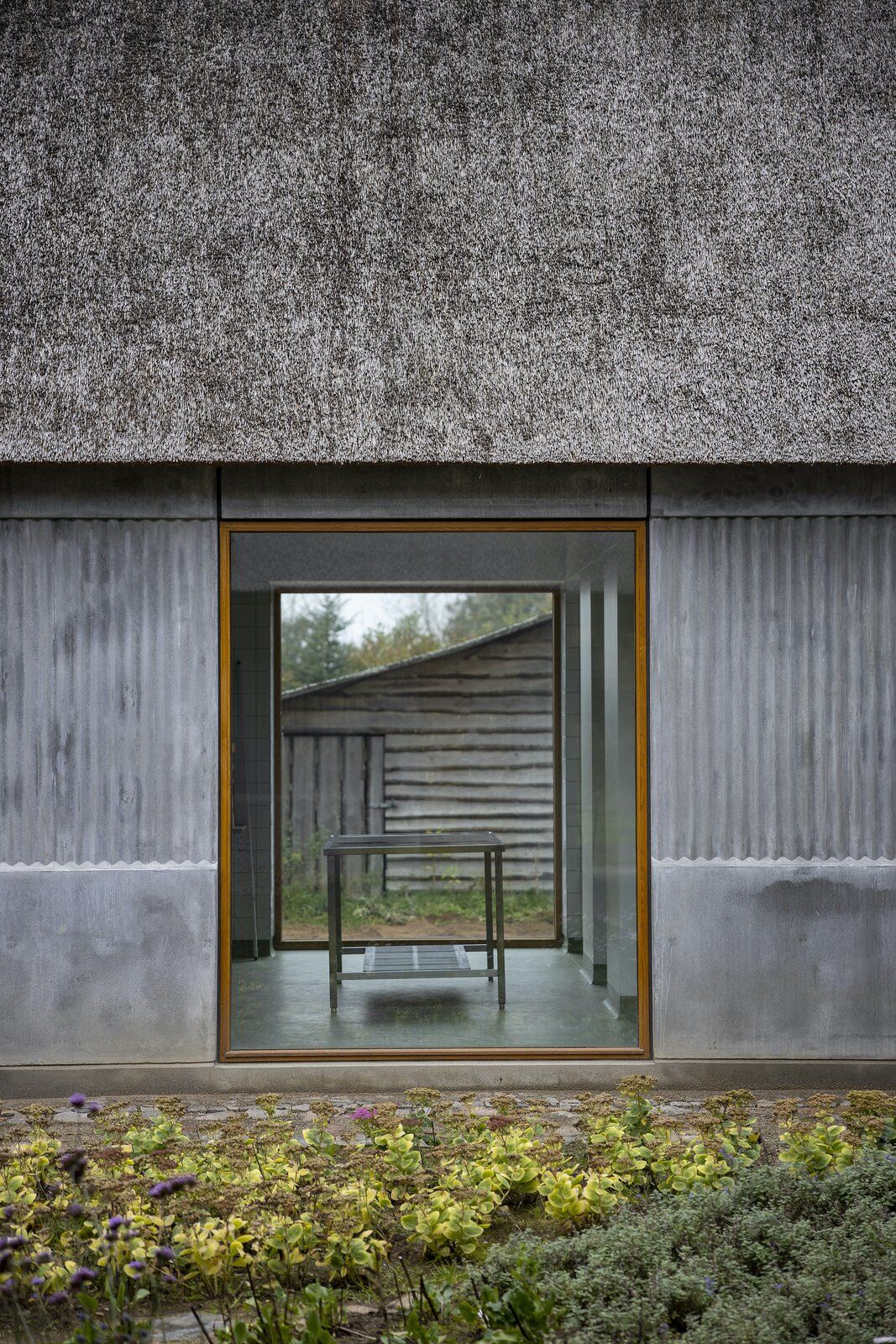 Similarly, the steep roof volume is a response to the region's traditional thatched structures, which offered ample space to store large quantities of hay. Now, the roof makes room for "solar panels, ventilation, chimneys, and modern technology to be immersed," Høilund says.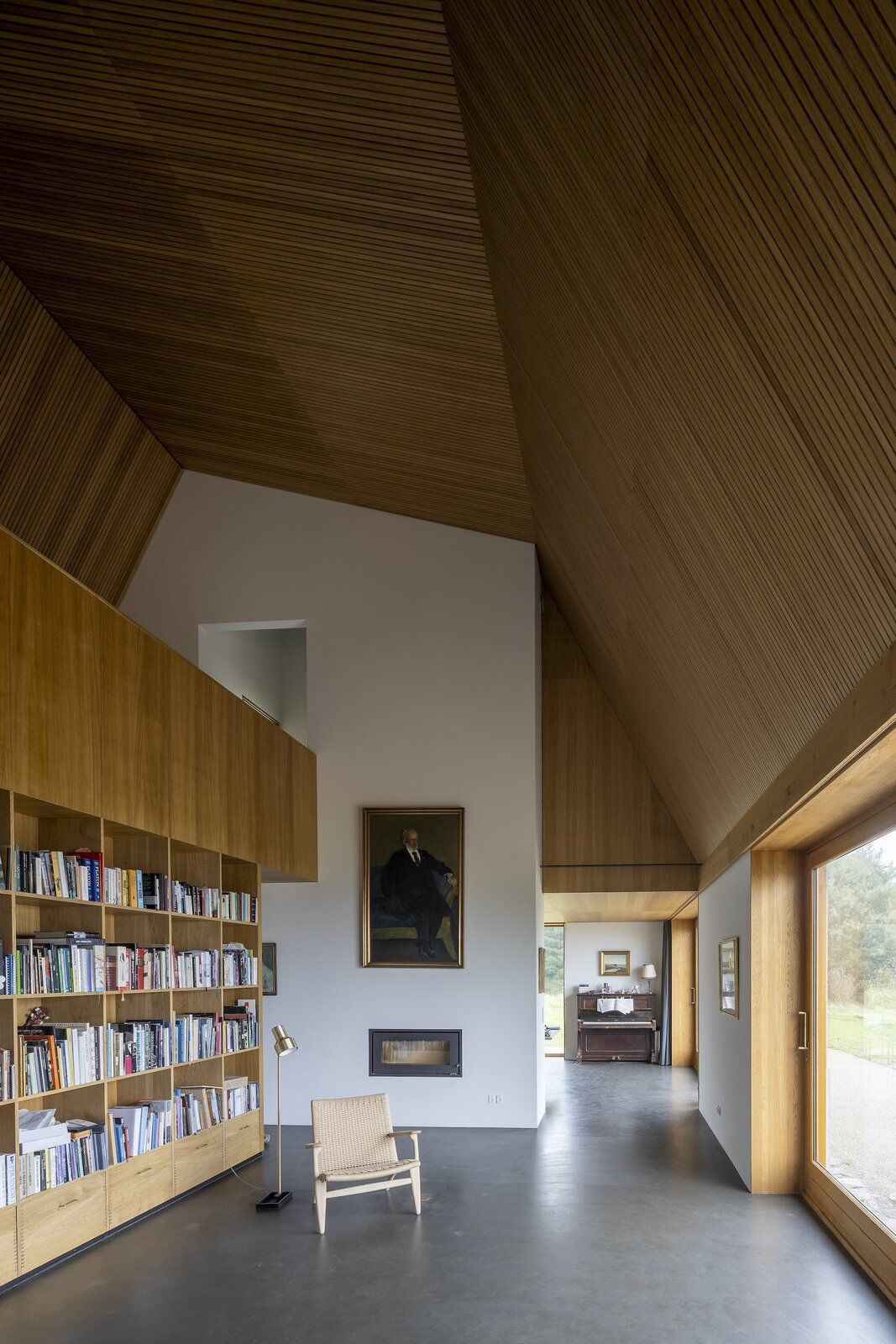 Inside, the architects created a cozy environment with oak cladding that wraps the interior from the ceiling and staircases to the window details, which brings a natural warmth to the home.