On a vibrant street in Valencia, Spain, sits a crisp, white dwelling known as La Casa del Cantó. The two-level home was recently completed by local firm Piano Piano Studio for a client eager to build their dream house in the area.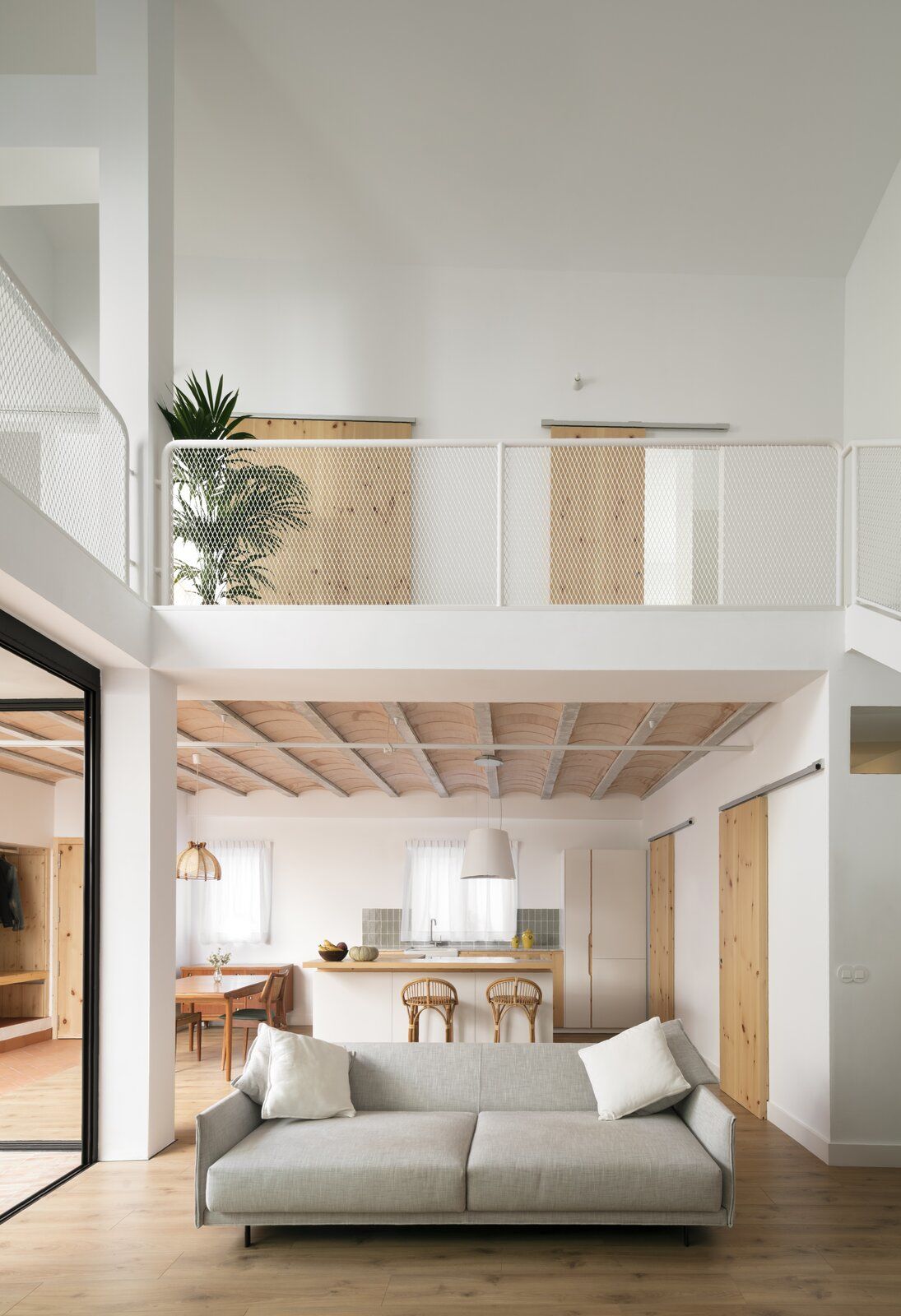 "The client yearned for a property with three main elements: a large terrace to enjoy the pleasant winters afforded by the city, a sheltered patio, and a large, open interior," note Maria Donnini and Maria Grifo, the two architects who led the project.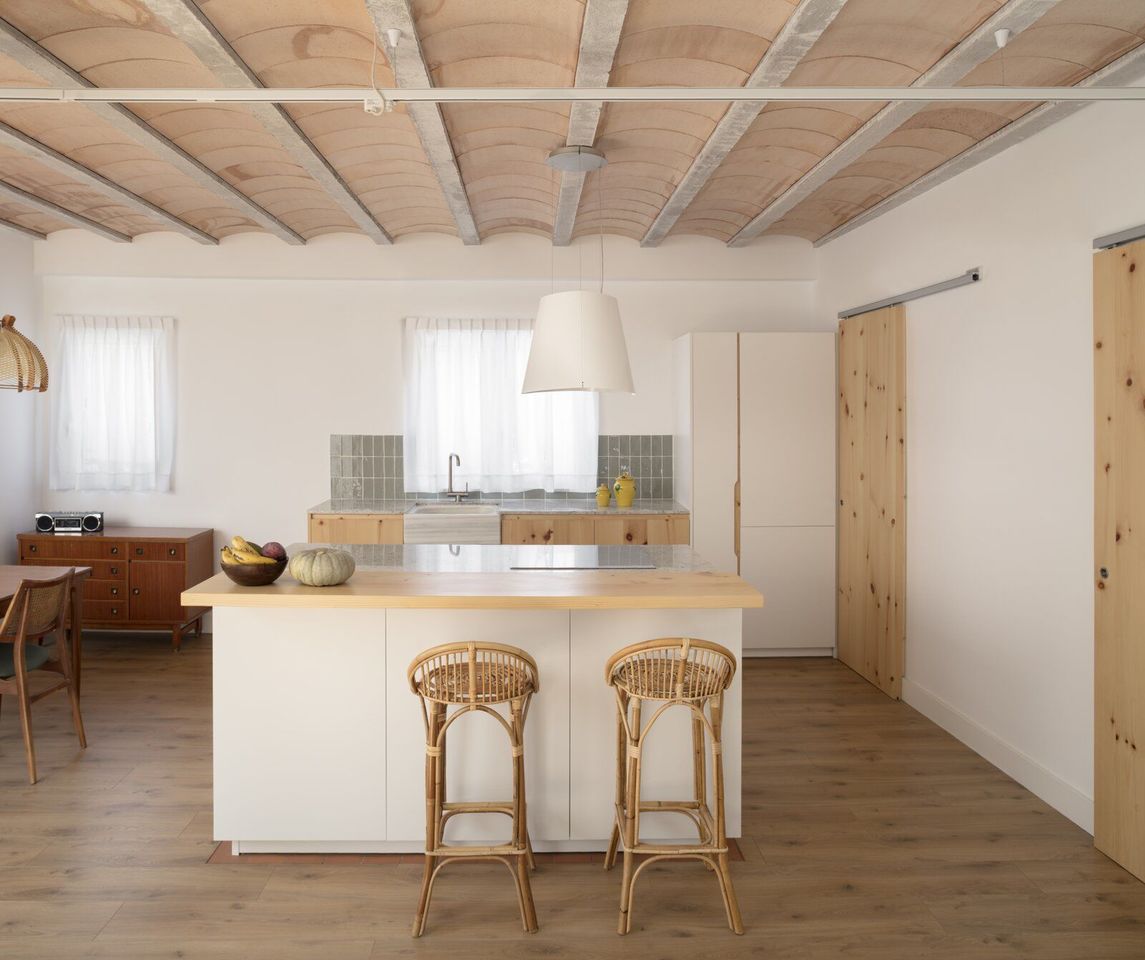 Due to the elongated shape of the home's corner lot, the team designed the residence as two units separated by a central courtyard. "The access to the house is made from a crack in the center of the long facade, so that when you cross it, it takes your view to a patio," explain the architects. "This patio serves as another room of the house—as an extension of the open living area where one can share the day with others."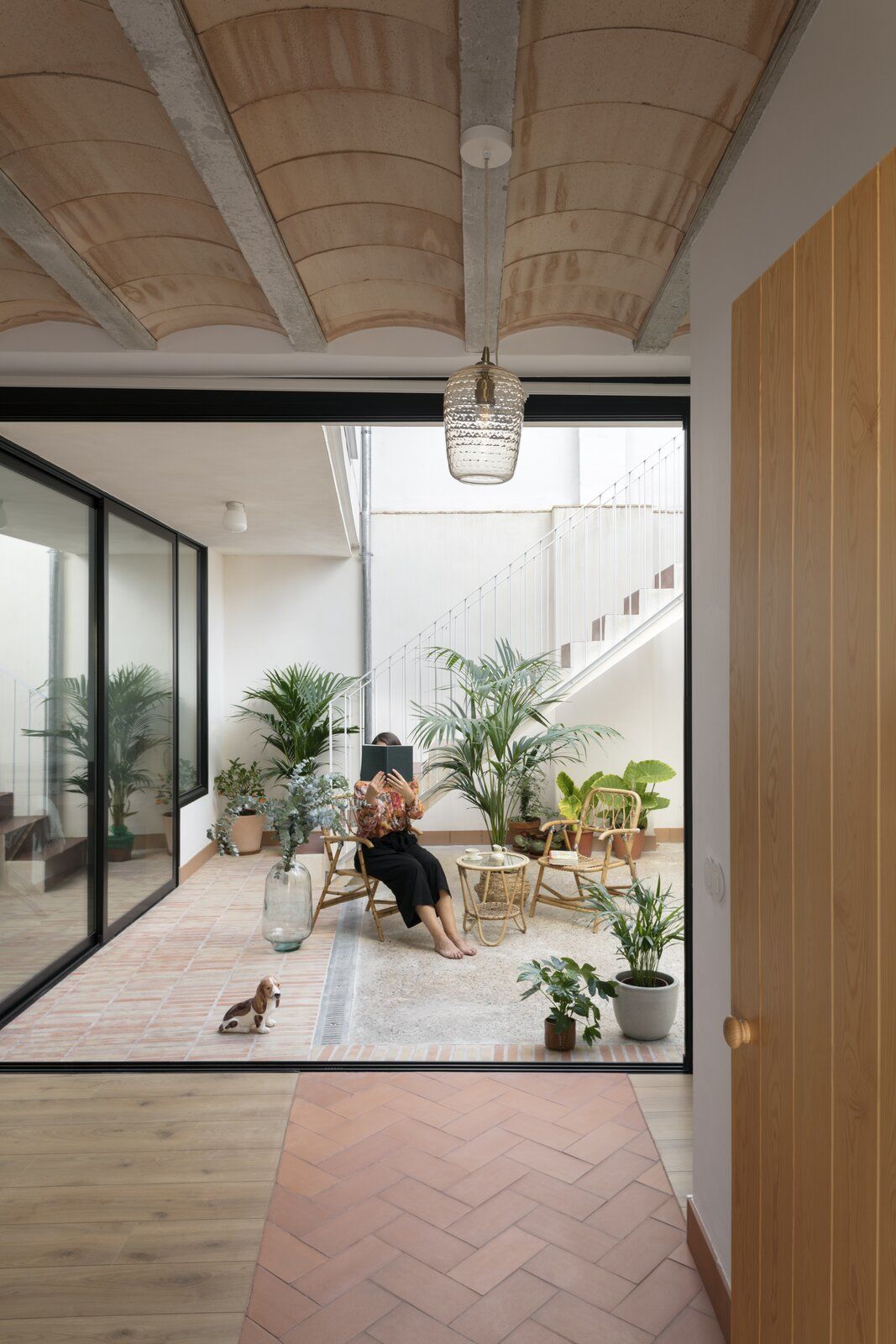 Inside, the interior spaces sport a minimalist aesthetic outfitted with neutral colors and a simple material palette of wood, brick, and glass.

While a private wing toward the back offers a quiet, serene retreat, the primary living areas are tied together with an open, free-flowing layout aimed at encouraging interaction. On the upper level is an open, flexible space that includes a large outdoor terrace hidden from street view by a subtle brick lattice.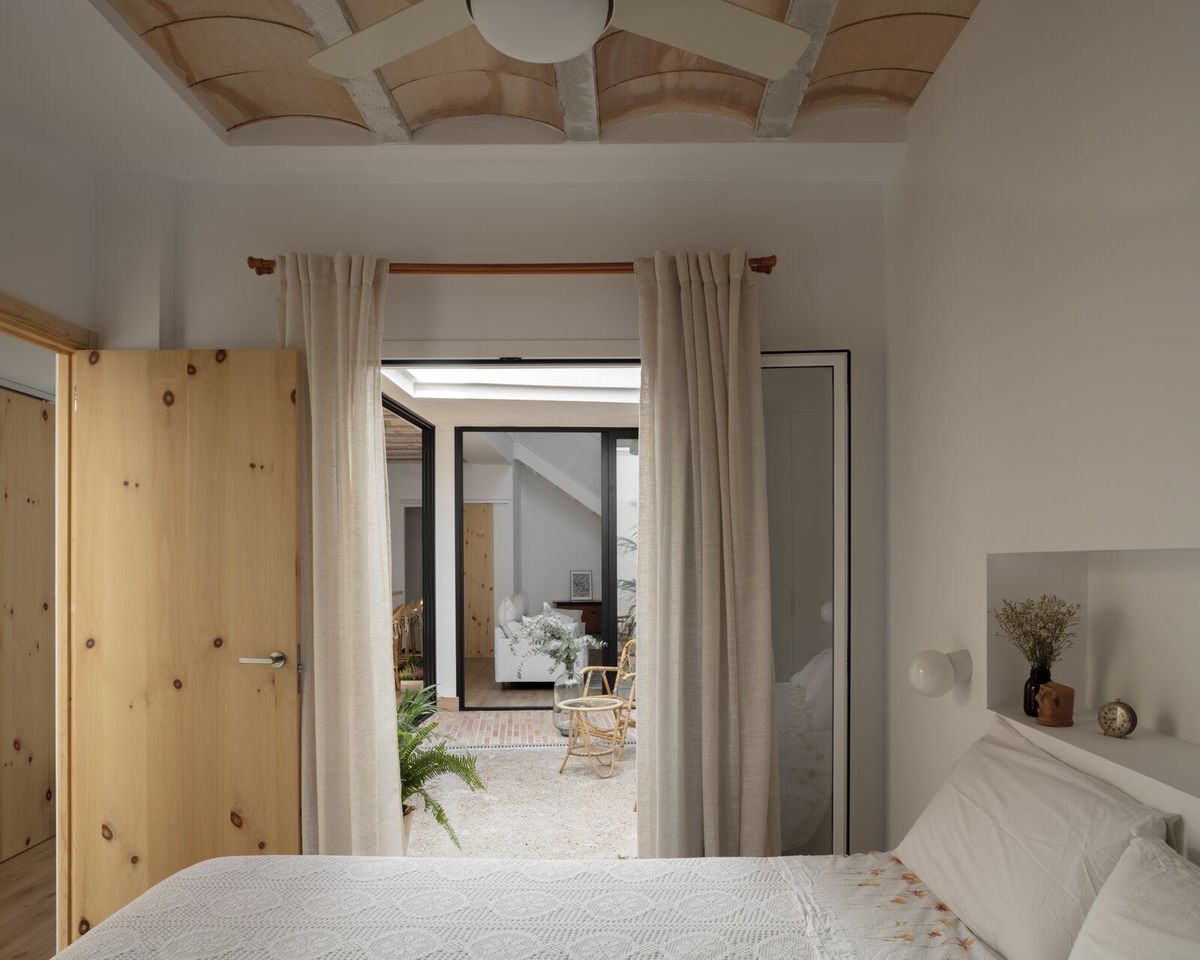 "In the end, this is a house which looks inward toward its courtyards, but at the same time it is connected to everything around it," note the architects. "The home uses local materials, and repeats volumetric forms and rhythms in its facade, which are similar to the adjacent houses."