This two-bed, two-bath bungalow in the architecturally diverse enclave of Mount Washington in Los Angeles has some serious curb appeal. Originally built in 1956, the 847-square-foot residence welcomes visitors through a tangerine-hued door that pops against the inky facade.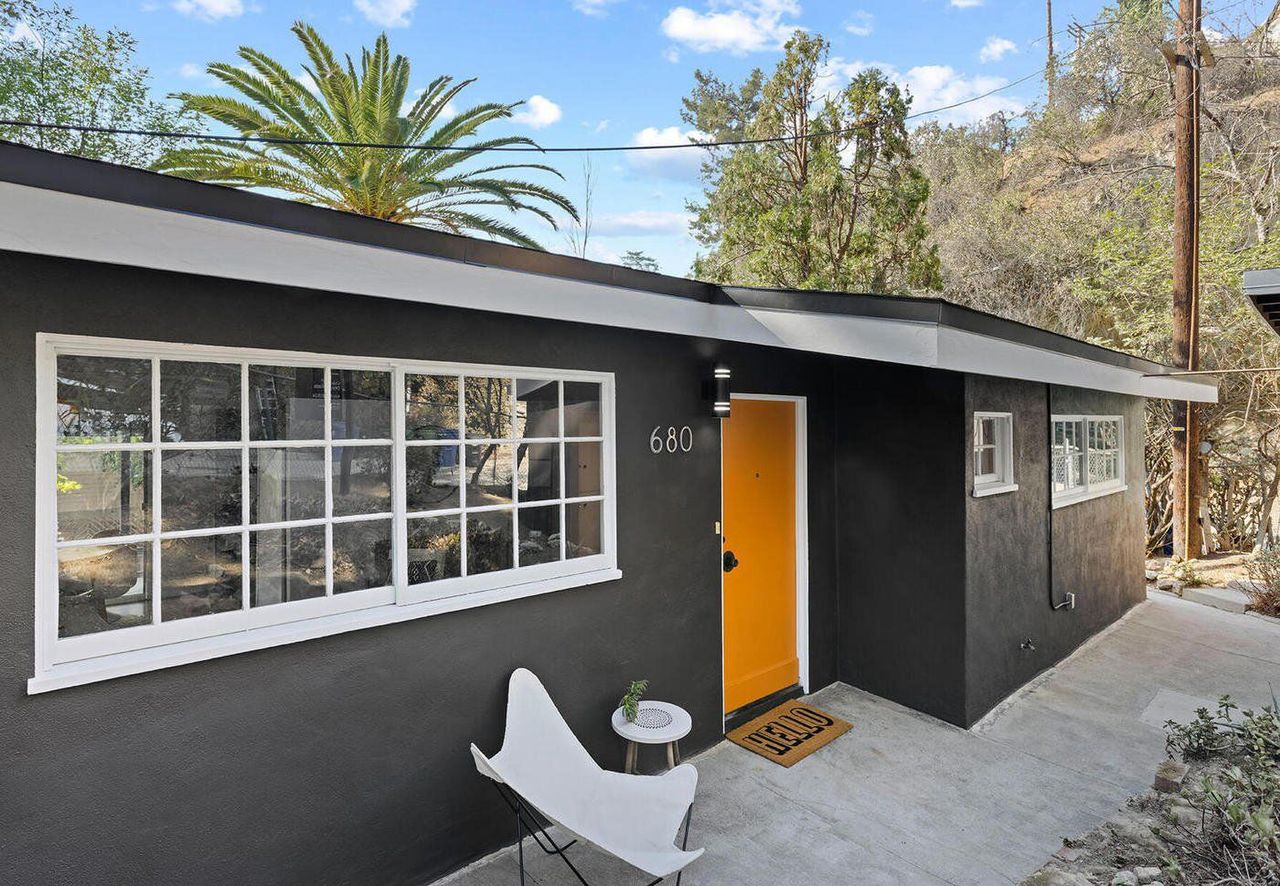 A fresh coat of black paint offsets the vivid orange door. The current owner sought out the Mount Washington neighborhood for its community feel.

The current owner, a retired teacher, purchased the residence from the sons of the original owners, the Millers, in 1991. She believes the home to have been built by Mr. Miller himself. "Ida Miller, who lived here before me, would heat the house with lumber her sons and grandsons would throw over the fence to use in the fireplace. That was the only source of heat for her," says the owner.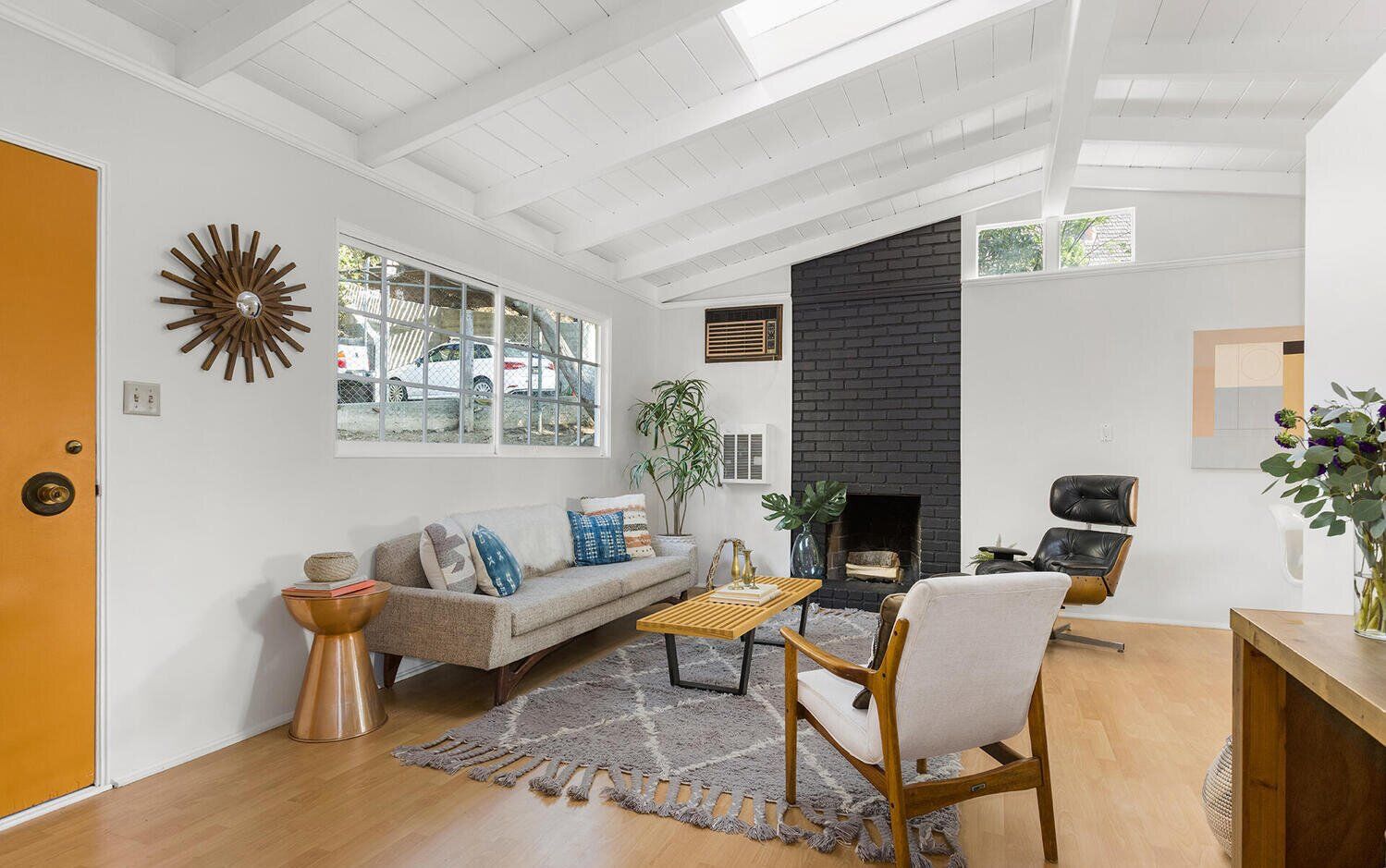 A skylight in the pitched roof helps illuminate the living room. "I loved how the sun would come in the windows in the morning in a gentle awakening," says the current owner.

Inside, a pitched roof with exposed ceiling beams and a skylight tops a bright, open living room with the aforementioned black-painted fireplace. Next to it is the dining area, which opens up to a covered patio and yard. A U-shaped kitchen features original yellow tile countertops and cabinets painted a deep, mossy green.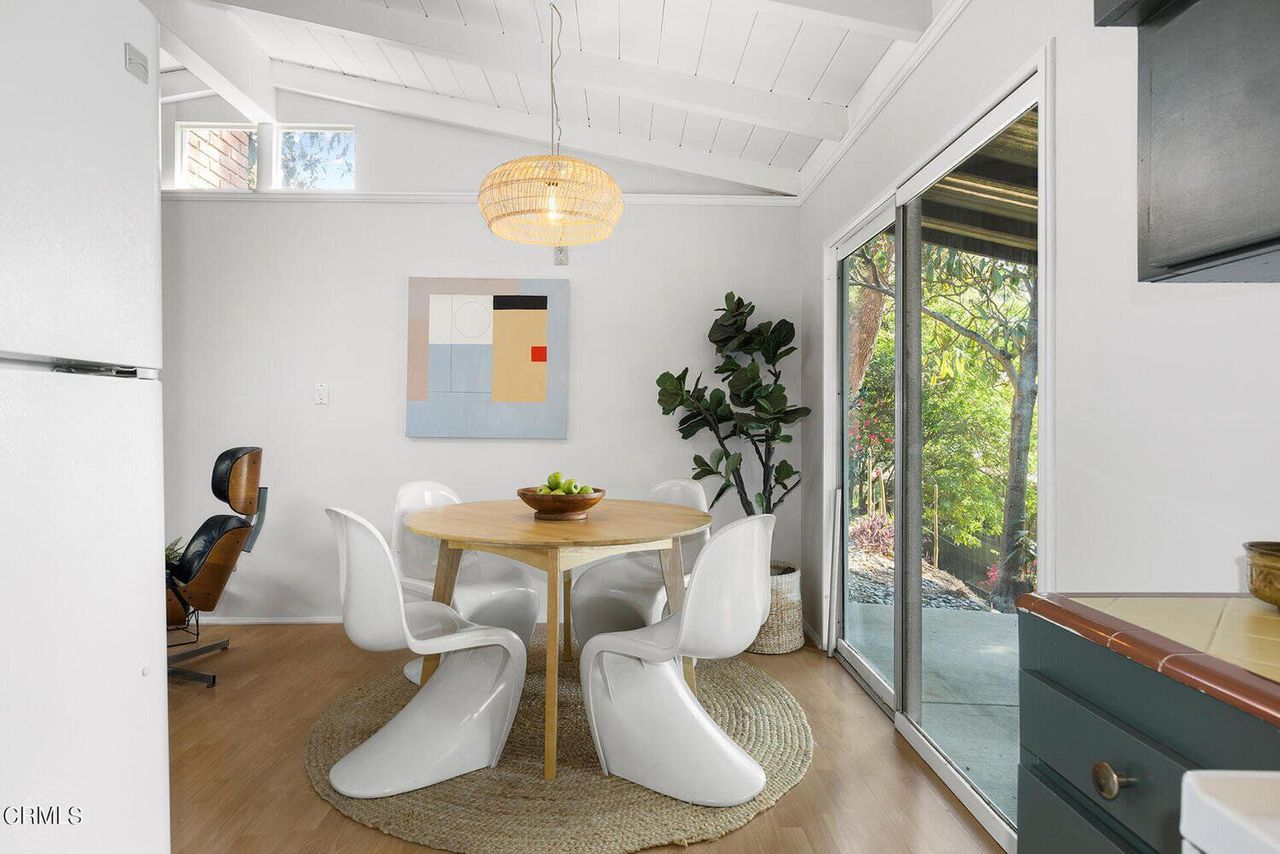 Open to the living room, the dining area opens up to the covered patio and yard beyond.

The home still remains very much in its original condition, albeit with a few updates. Says the owner, "I could not abide the shag carpet, so I replaced it with wood flooring, and when the roof was redone in 1998, I added the skylight and insulation. I also put in an electric wall heater as I was not up to keeping the house heated by the fireplace." Completing the fenced property is a detached, one-car garage.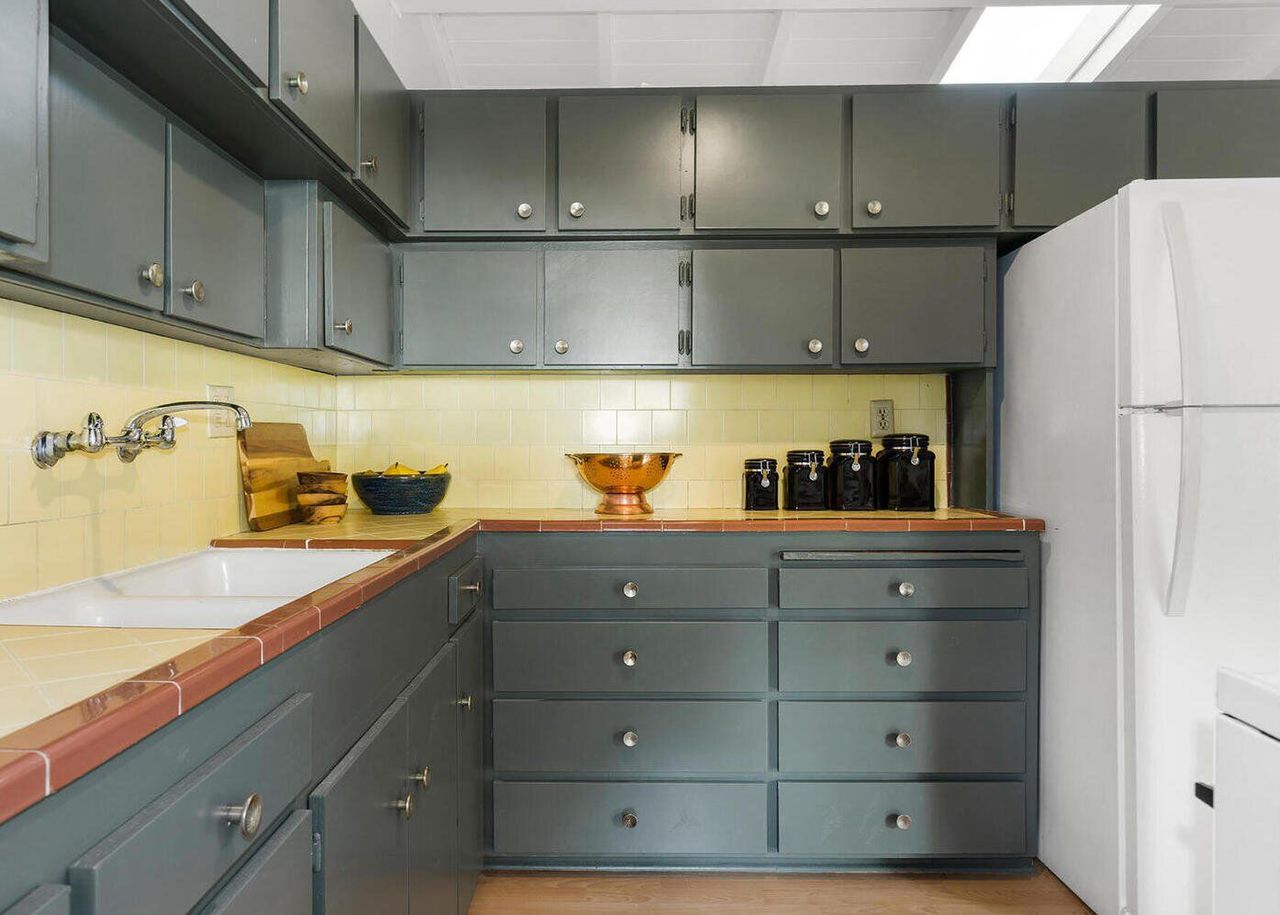 Original yellow tiles form the countertop and backsplash in the U-shaped kitchen.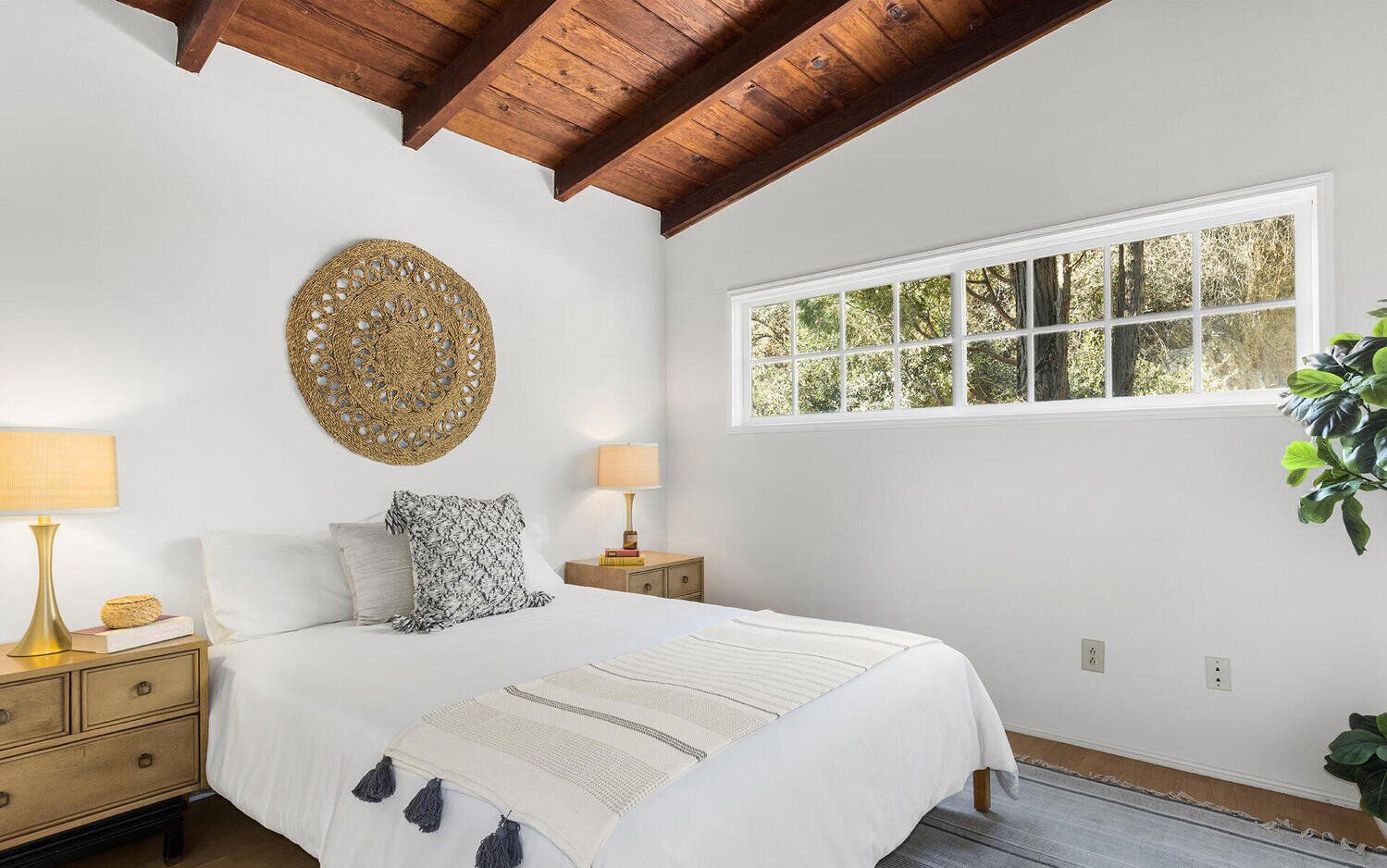 Each bedroom has its own bathroom.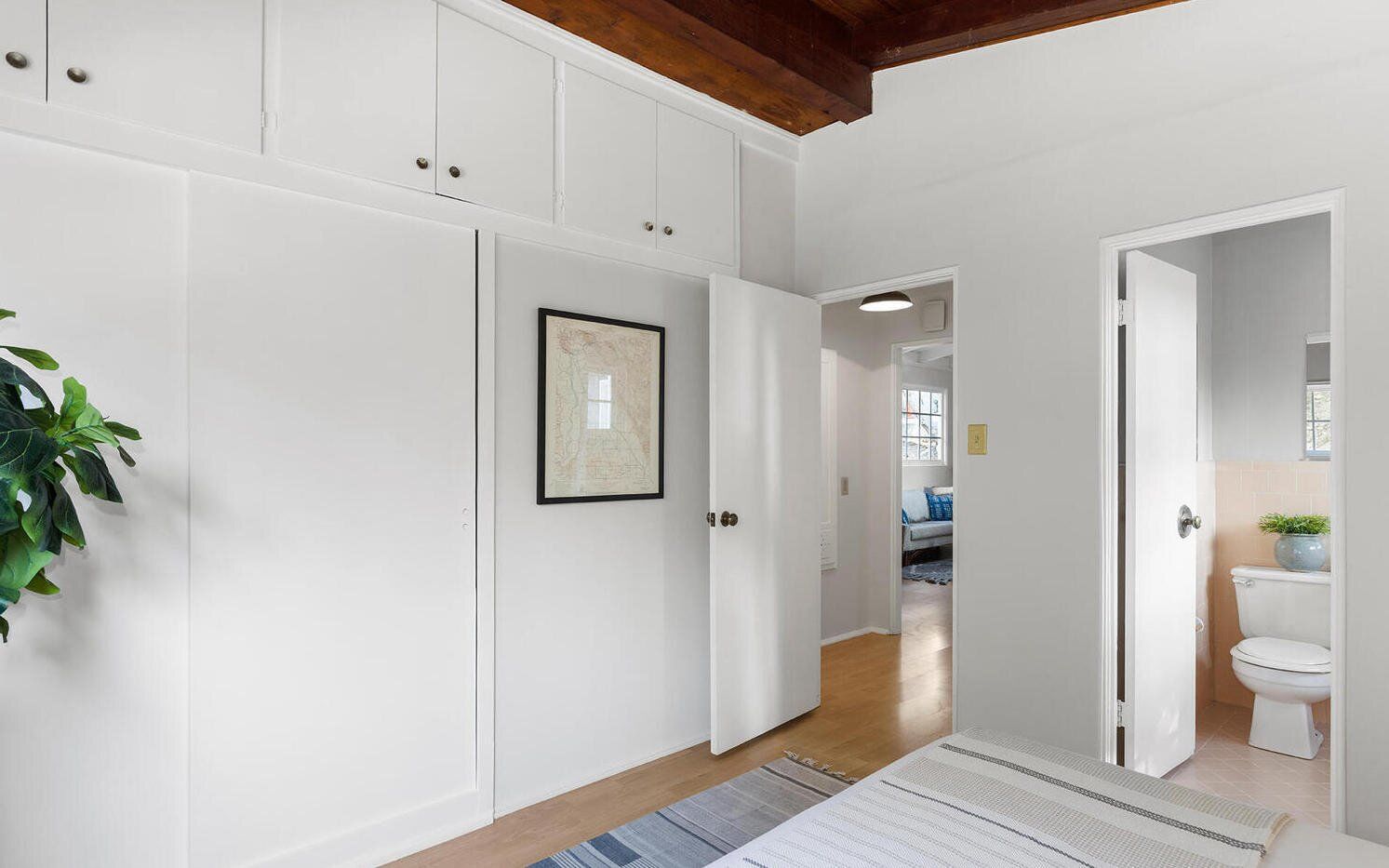 Built-in storage space helps maximize the home's 847 square feet.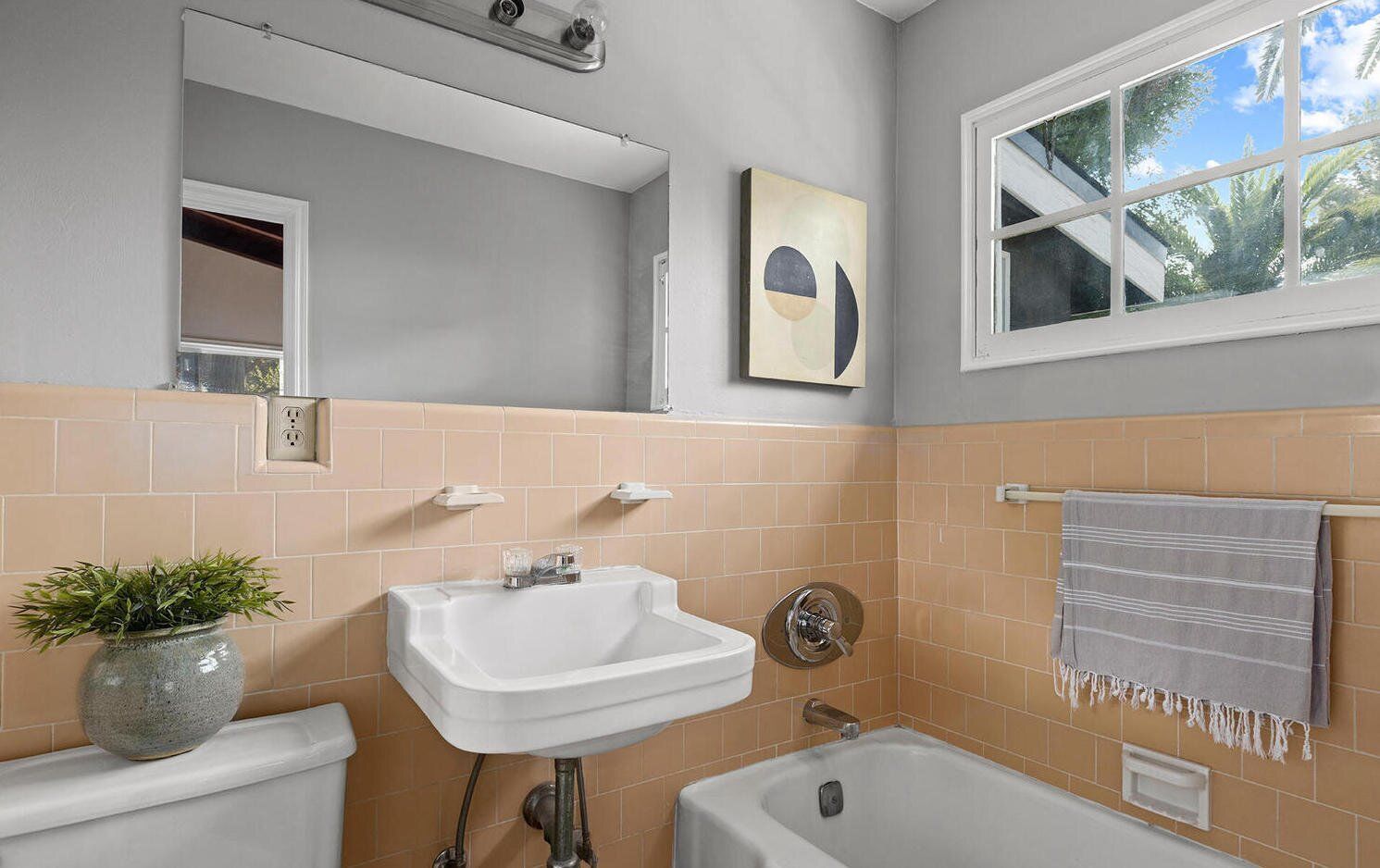 Pastel-hued tiles wrap one of the bathrooms.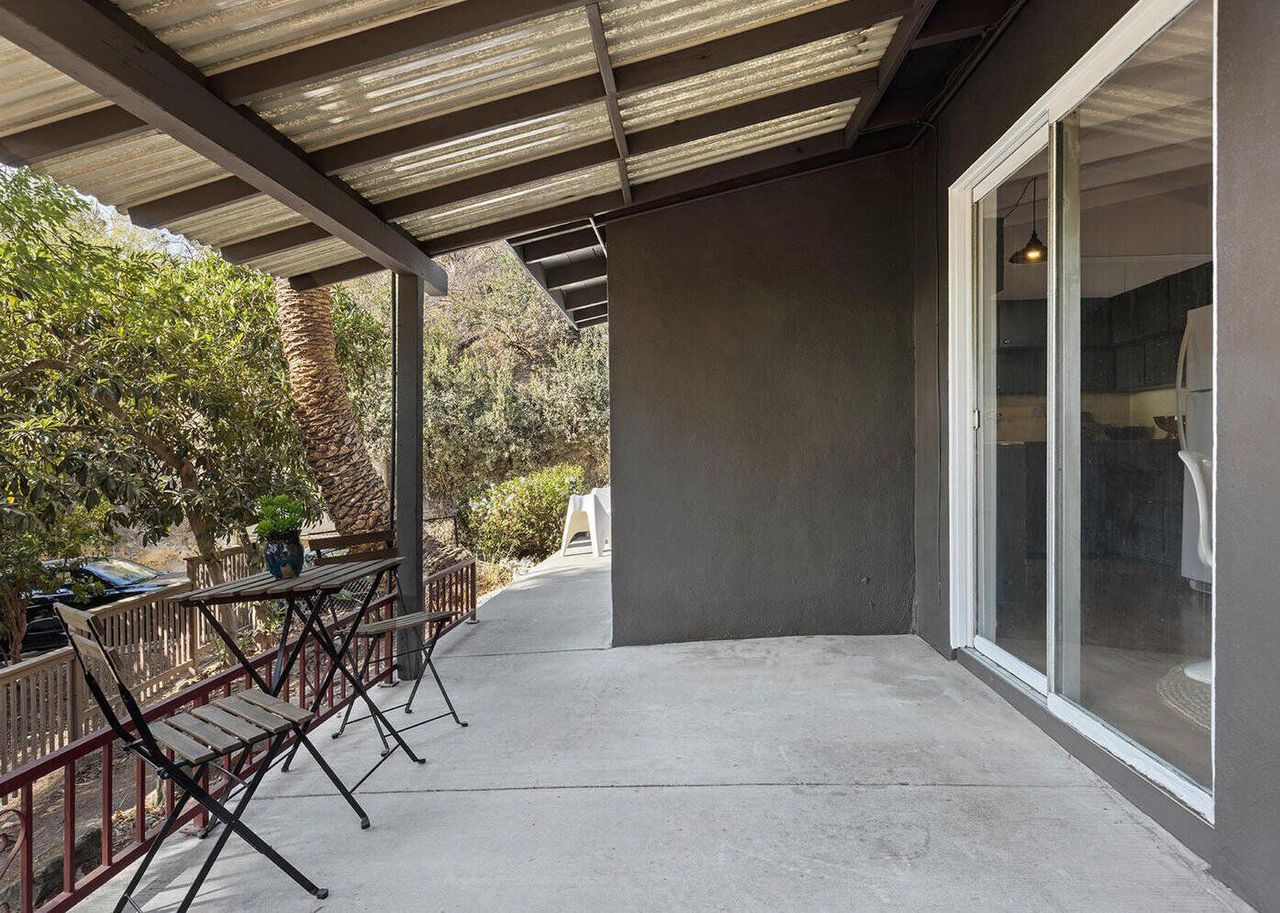 "I loved sitting out on the patio watching the sunrise with all the stillness and sometimes seeing raccoons, skunks, and coyotes go by," says the owner.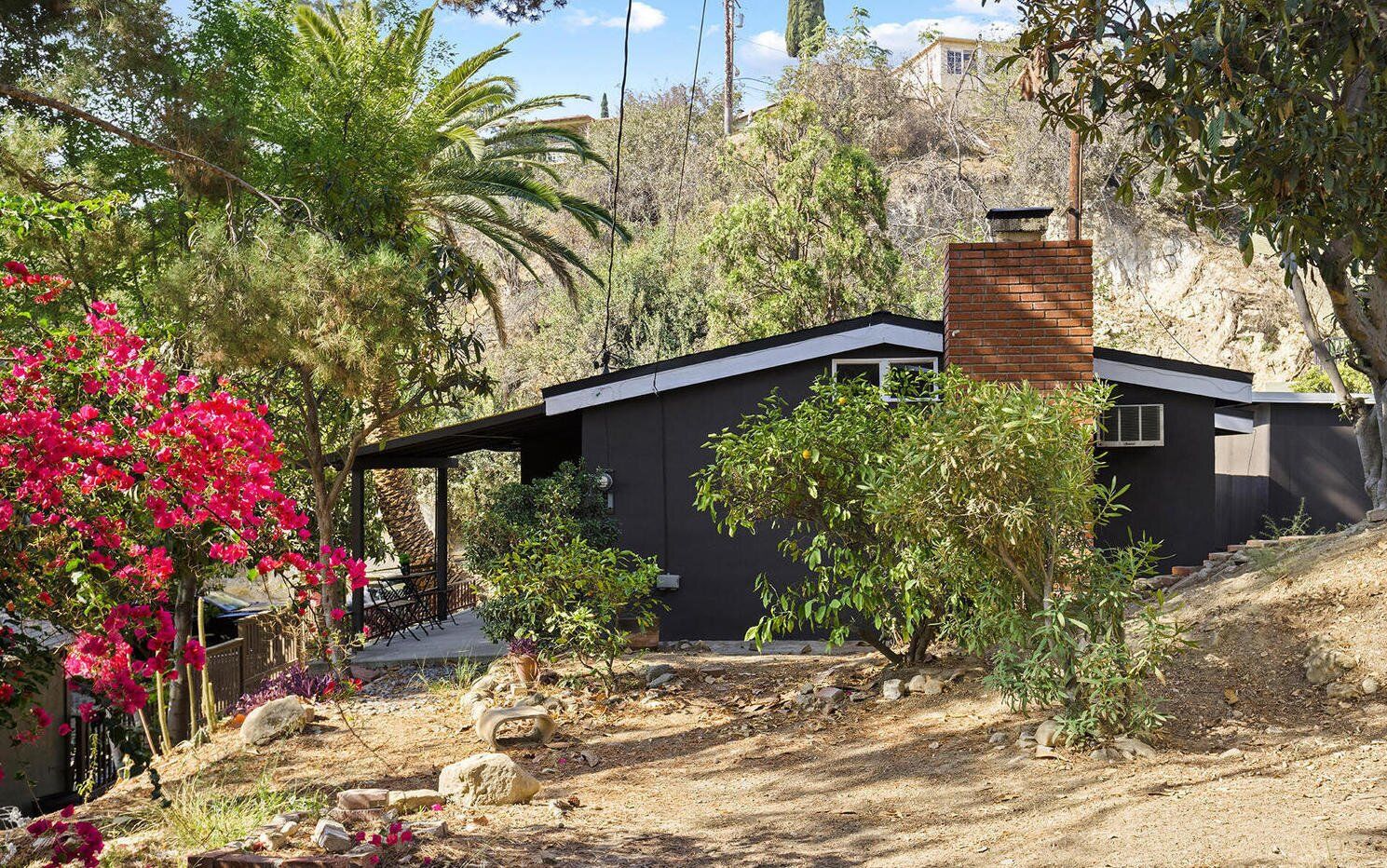 "I had a very dear friend helping me with landscaping when I moved in," says the owner. "She was very excited about working in the yard-me, not so much!"