On the shores of Lake Memphremagog in Southeastern Quebec, Canada, sits a sprawling, wood-clad residence nestled among thick vegetation. Designed by Montreal-based firm _naturehumaine, the home dazzles and glows, appearing as a beacon of light in its remote location. "The owners' wish was to create a home that reflects their lifestyle: dynamic, welcoming, and friendly," explain architects Stéphane Rasselet and Fanny Guigon.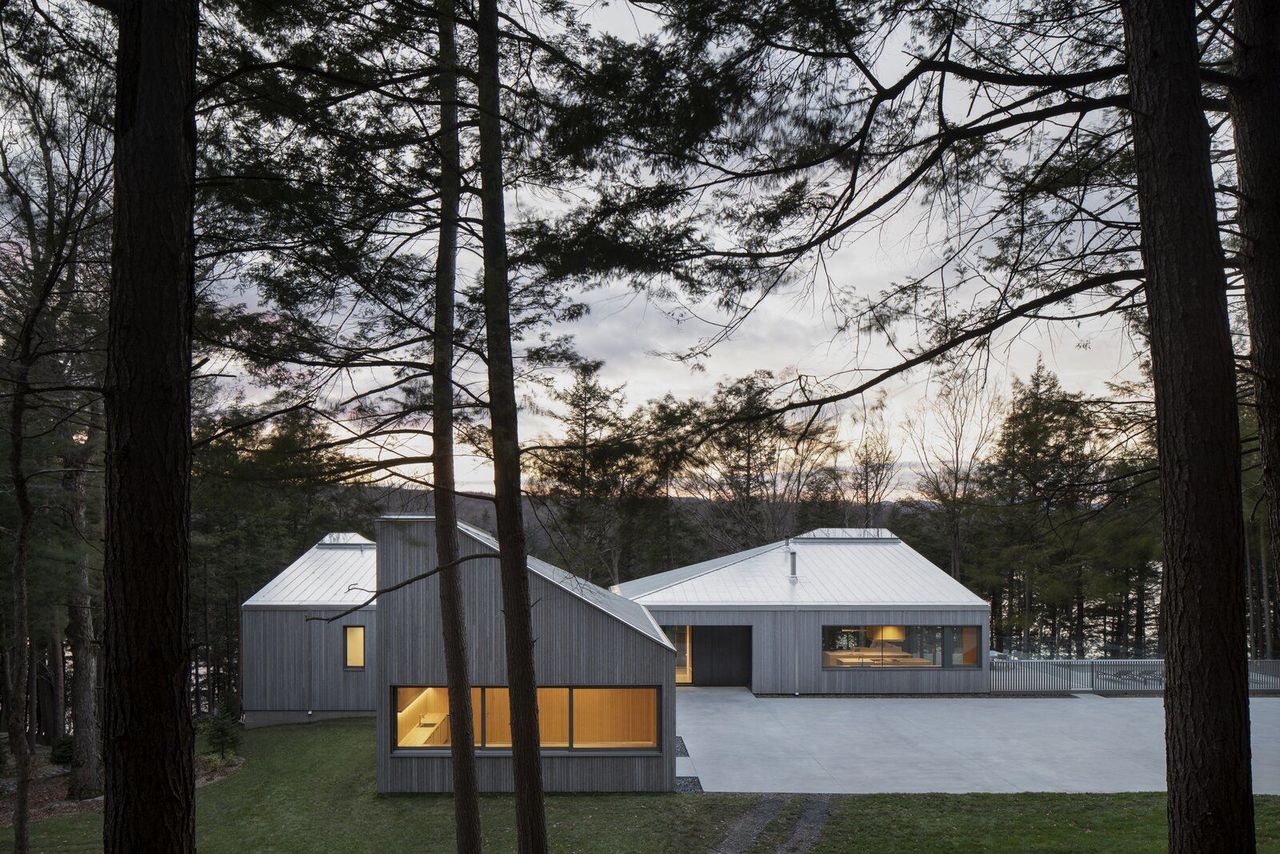 To respond to the client's request for a "warm place for gathering with friends," Rasselet and Guigon borrowed elements of church architecture, like large volumes and soaring, vertical proportions that bring in natural light. Specifically, they looked to nearby St-Benoît Abbey, designed by Dan Hanganu, as their main muse.

According to the architects, it was "a source of inspiration both for the attention to details and mostly in regard of the treatment of natural light in the double-height volumes."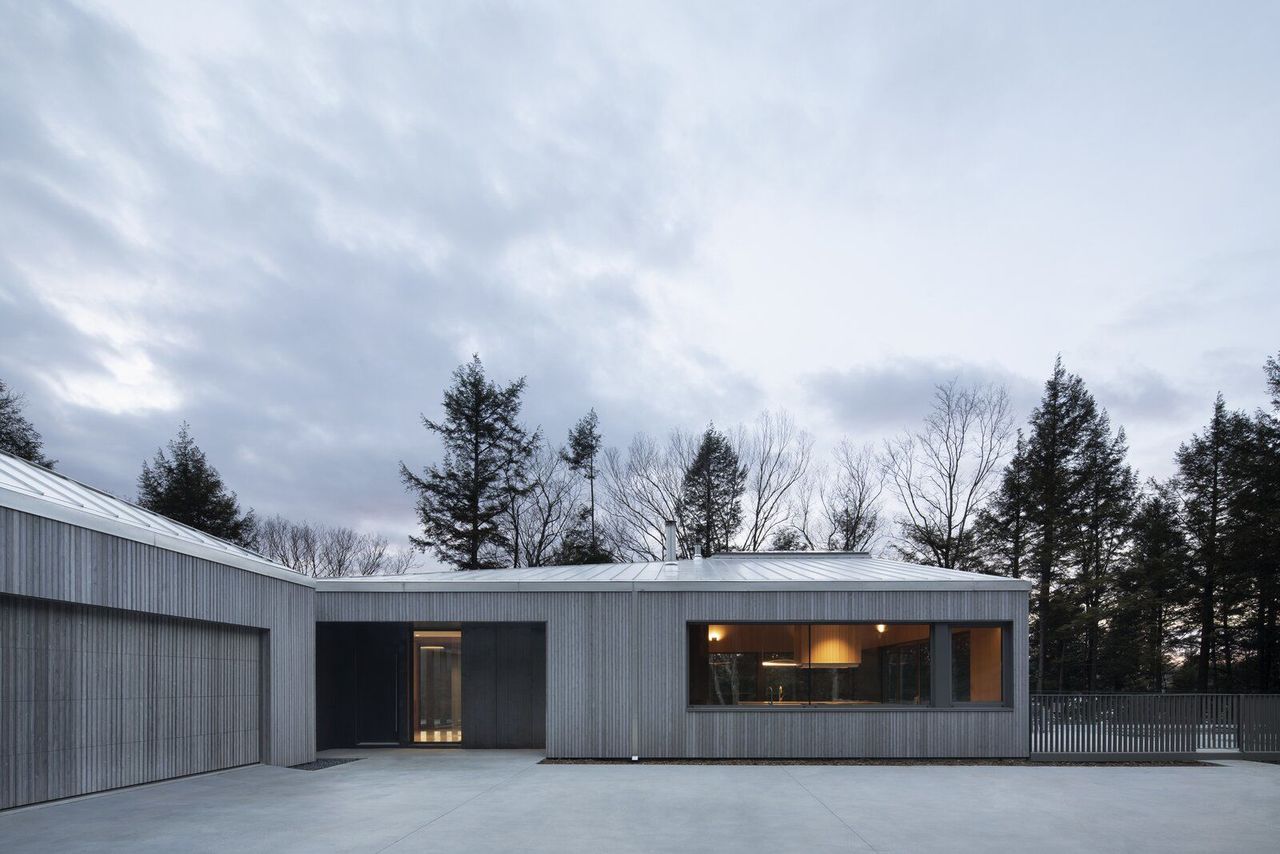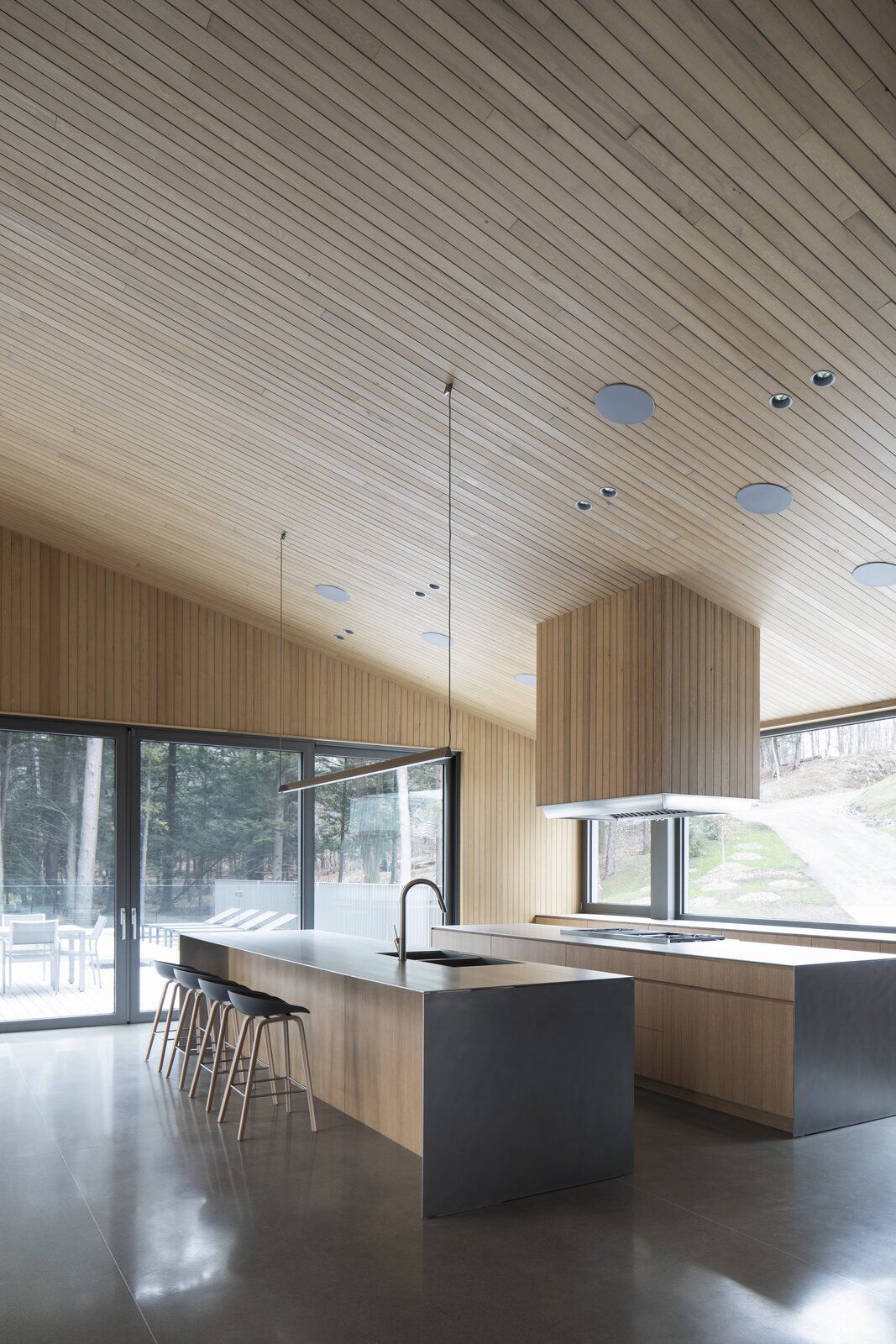 Dubbed the Memphremagog Lake House, the structure comprises three volumes, each topped by a sculptural roof with a diagonal ridge. The points of the ridges make way for extensive east-facing skylights, which allow ample natural light to permeate the open gathering spaces and the home's private wings that face the lake to the west.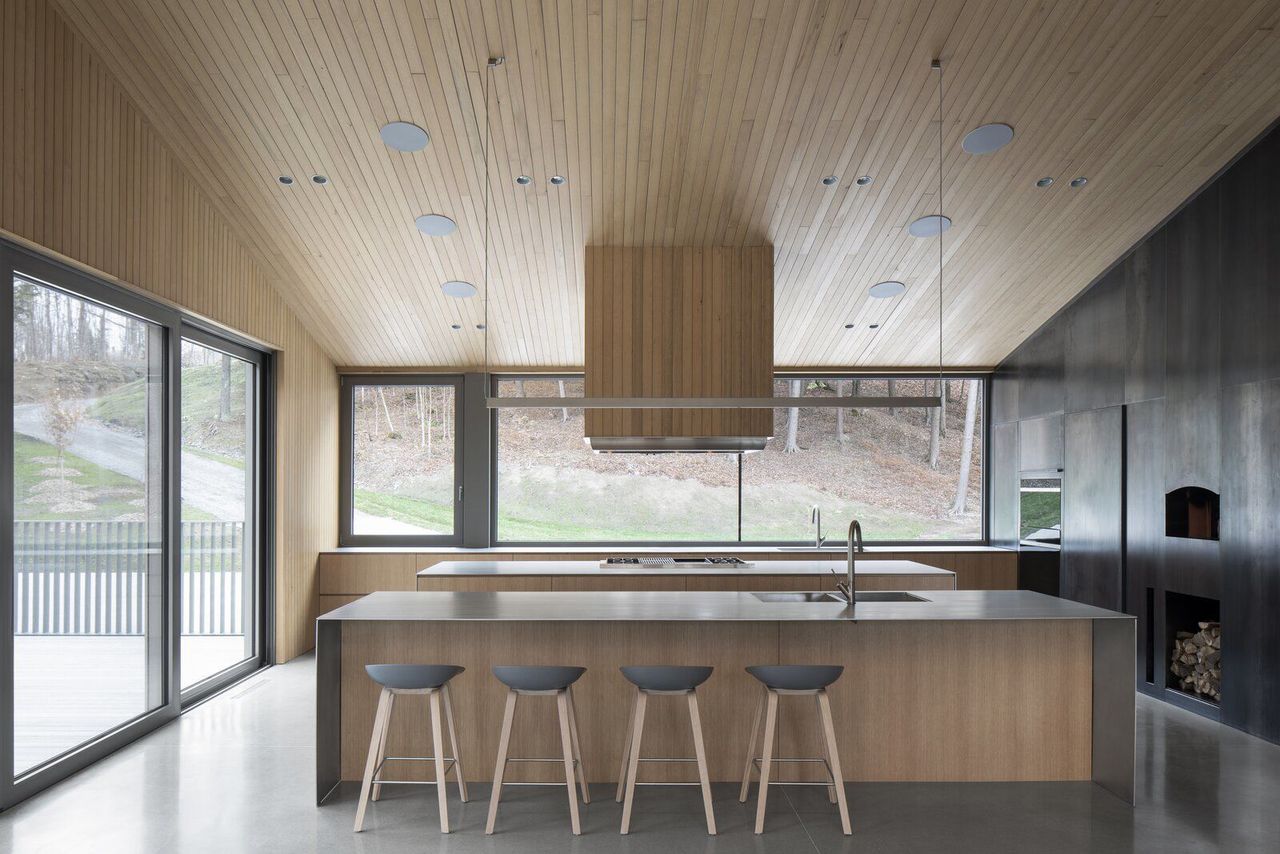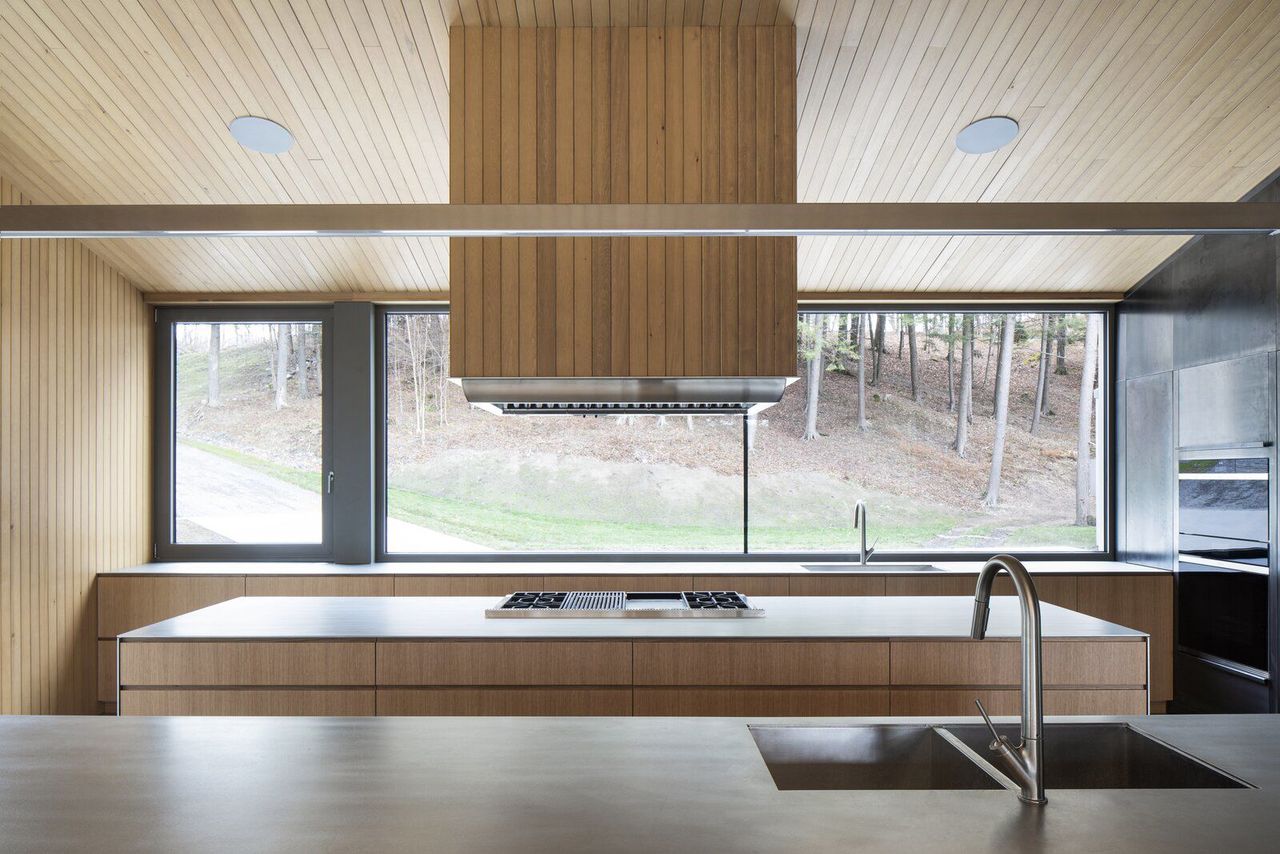 The main level is dressed in a monochromatic palette, with light-colored wood paneling and polished concrete floors. At the heart of the home is a three-sided, steel-clad fireplace, which can be enjoyed from both the living and dining areas, as well as the kitchen. "With raw and durable materials, the structure will patina over time to give a matte and uniform appearance to all the elements, thus harmonizing the whole," explain the architects.

To further mix the home into its surroundings, the team opted to frame the structure with a Cor-Ten steel base. "With tones of rust and brown, it blends into the roughness of the hemlock trees, giving the impression that the house is suspended in the forest."