Nestled in the heart of Brooklyn's Bed-Stuy neighborhood, this handsome, turnkey brownstone is currently up for sale. Built in 1899, the historic home spans three floors and offers over 3,000 square feet of living space.

"This property is one of the most stunning homes I have had the honor of representing," says listing agent Eddie Ugrinsky. "The current owner grew up in the residence, and has taken extremely good care of it."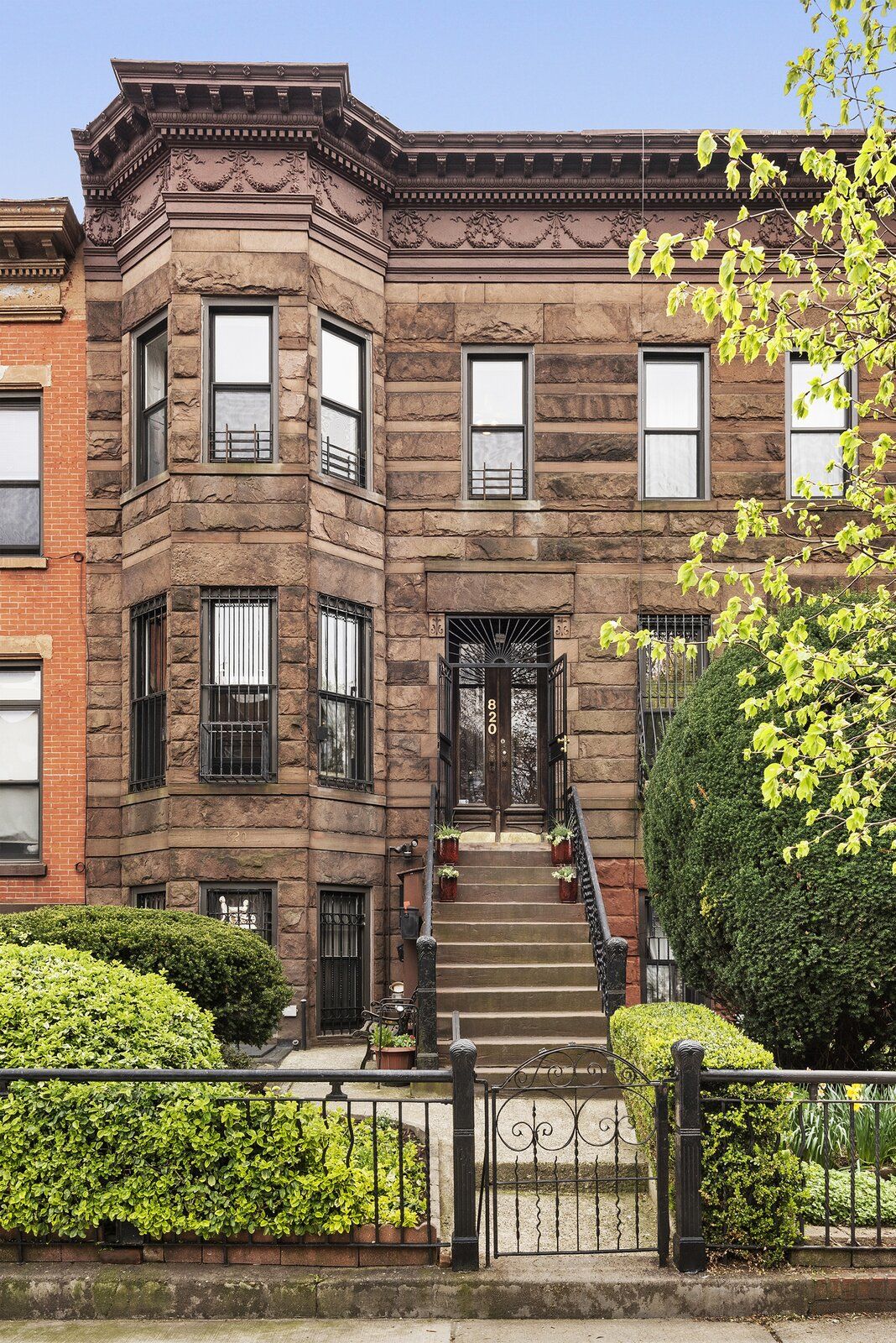 The multifamily townhouse is situated just a block away from Malcolm X Blvd, offering quick access to some of Bed-Stuy's top restaurants, including Chez Oskar and Nana Ramen.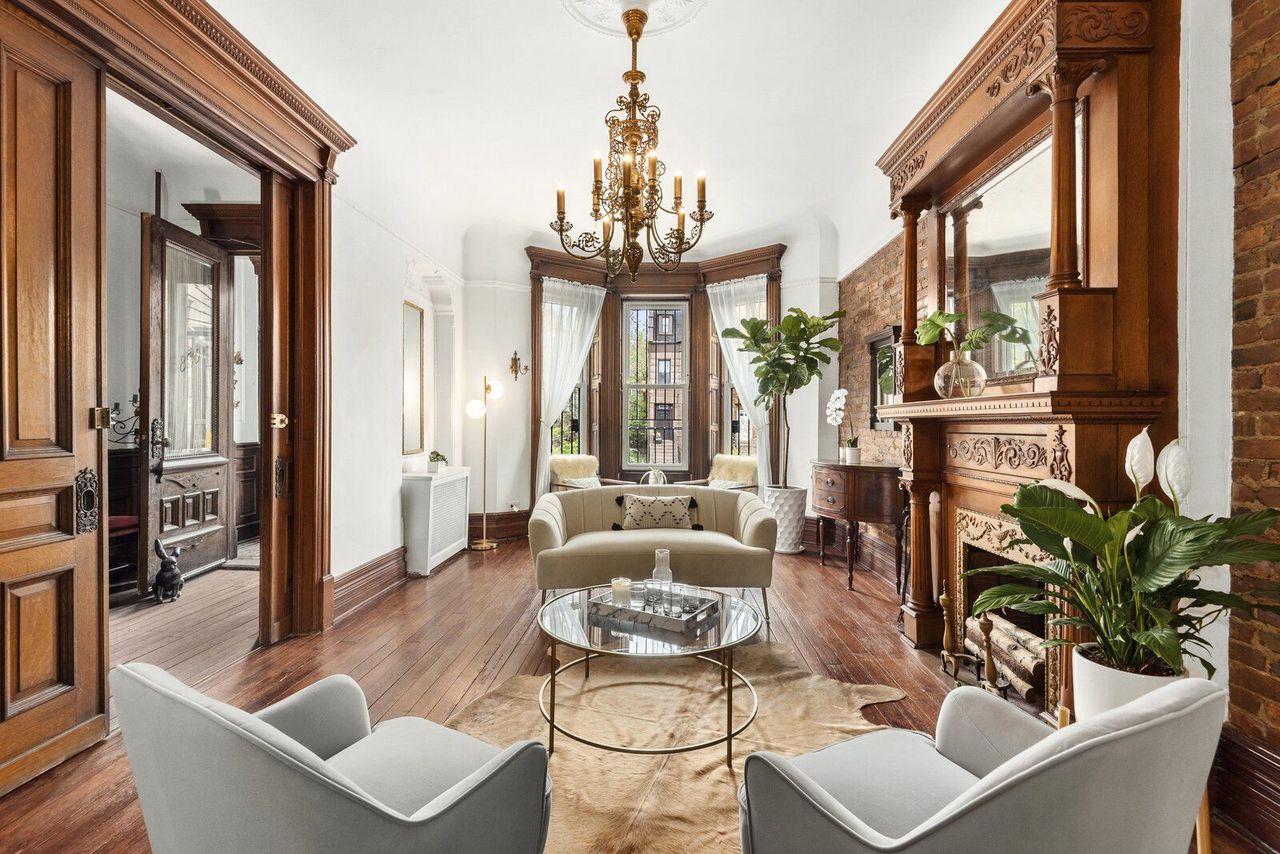 A generously sized foyer leads to the primary living room, which is dressed with layers of original detail.

A medley of period details lie just inside the front door-including immaculate woodwork, opulent chandeliers, and restored hardwoods. "The amount of original detail and the level of craftsmanship that the interiors boast is rarely found these days," adds Ugrinsky. "Best of all, the entire house is fully functional and move-in ready."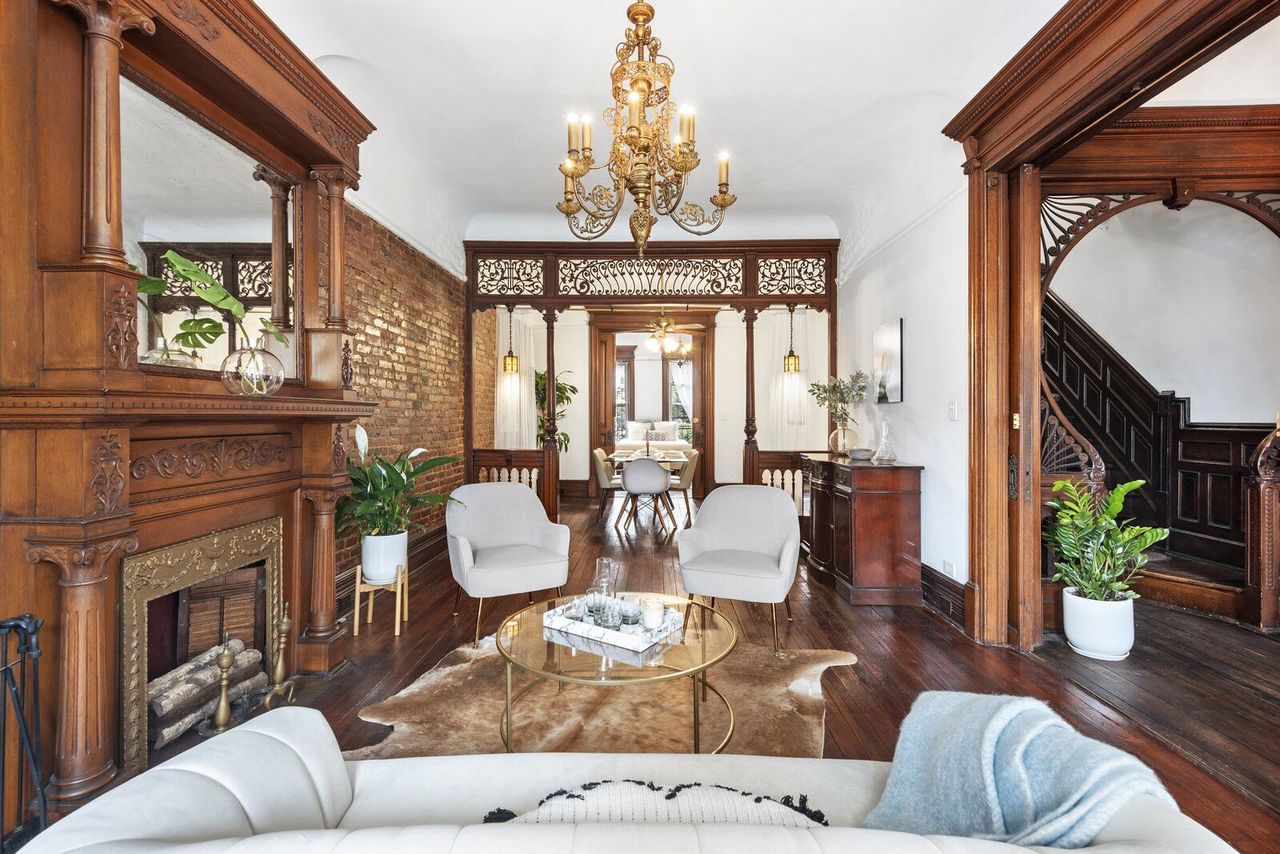 "One of my favorite features about this property is how many beautiful mantles it contains," says Ugrinsky. "The various secret storage compartments are also very cool."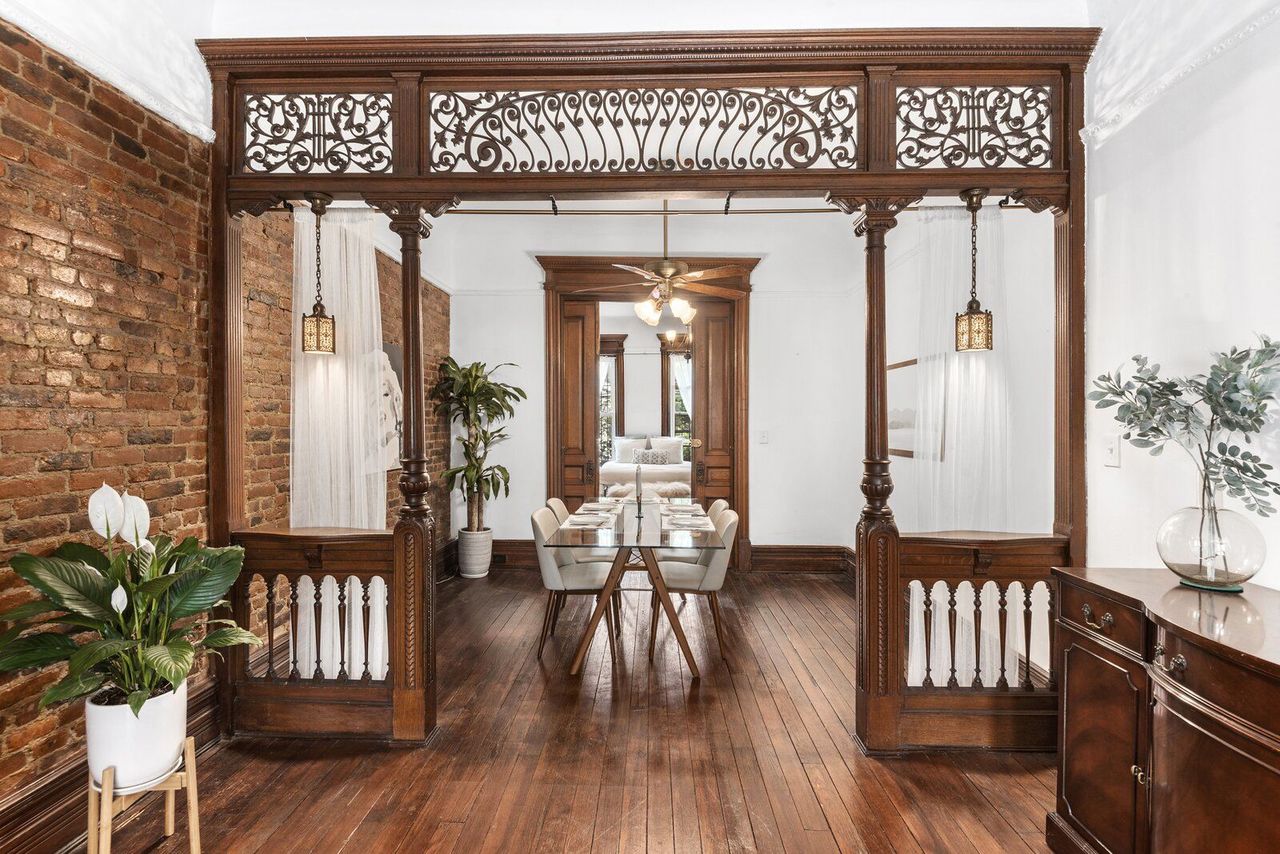 Handcrafted woodwork with decorative details elegantly separates the living and dining areas.

Over the years, the home-which is currently configured as two residences-has received a number of contemporary updates. In addition to being treated to a new roof and windows, it has modernized plumbing and electrical work.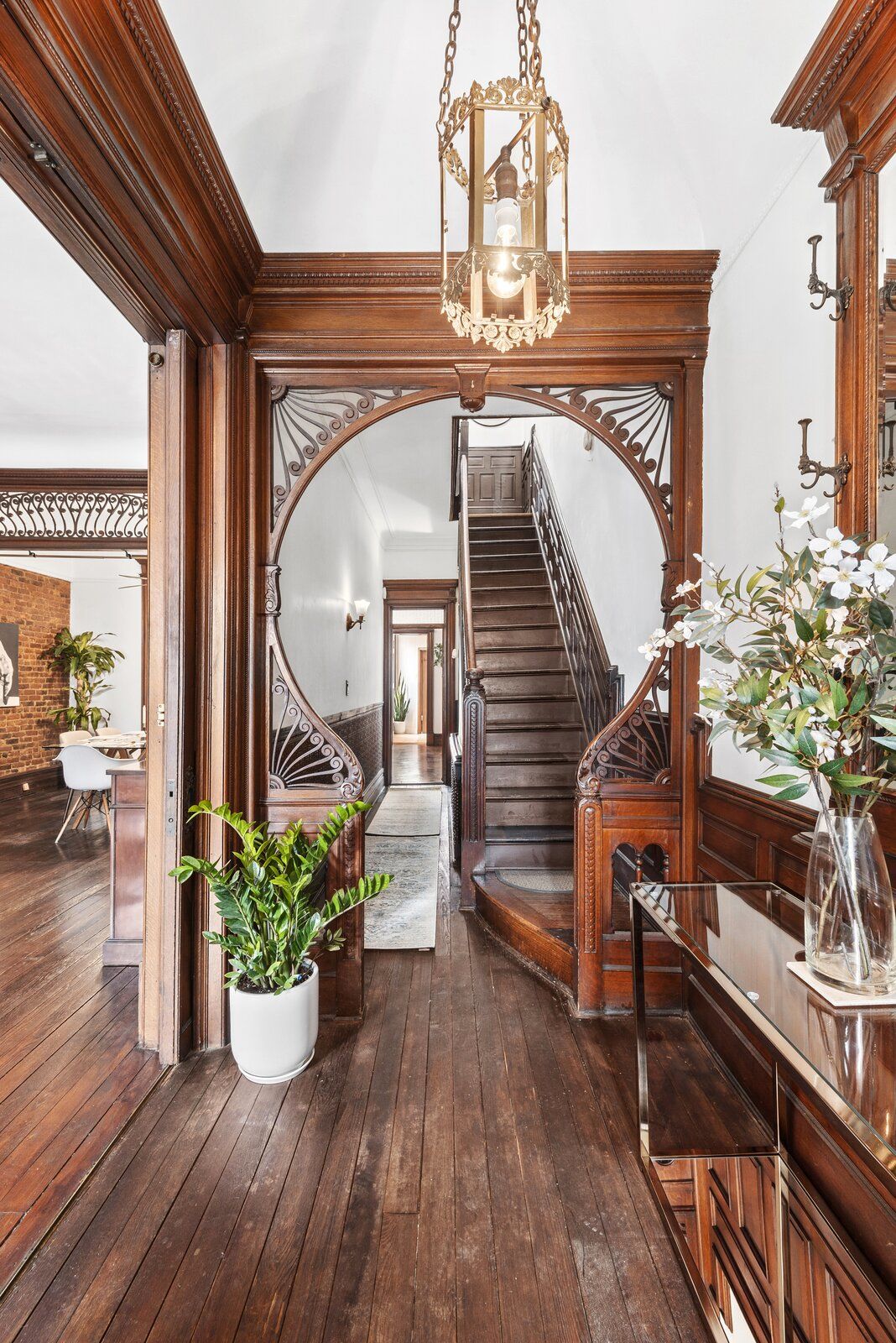 Crisp white walls serve as blank canvases that highlight the home's exquisite woodwork.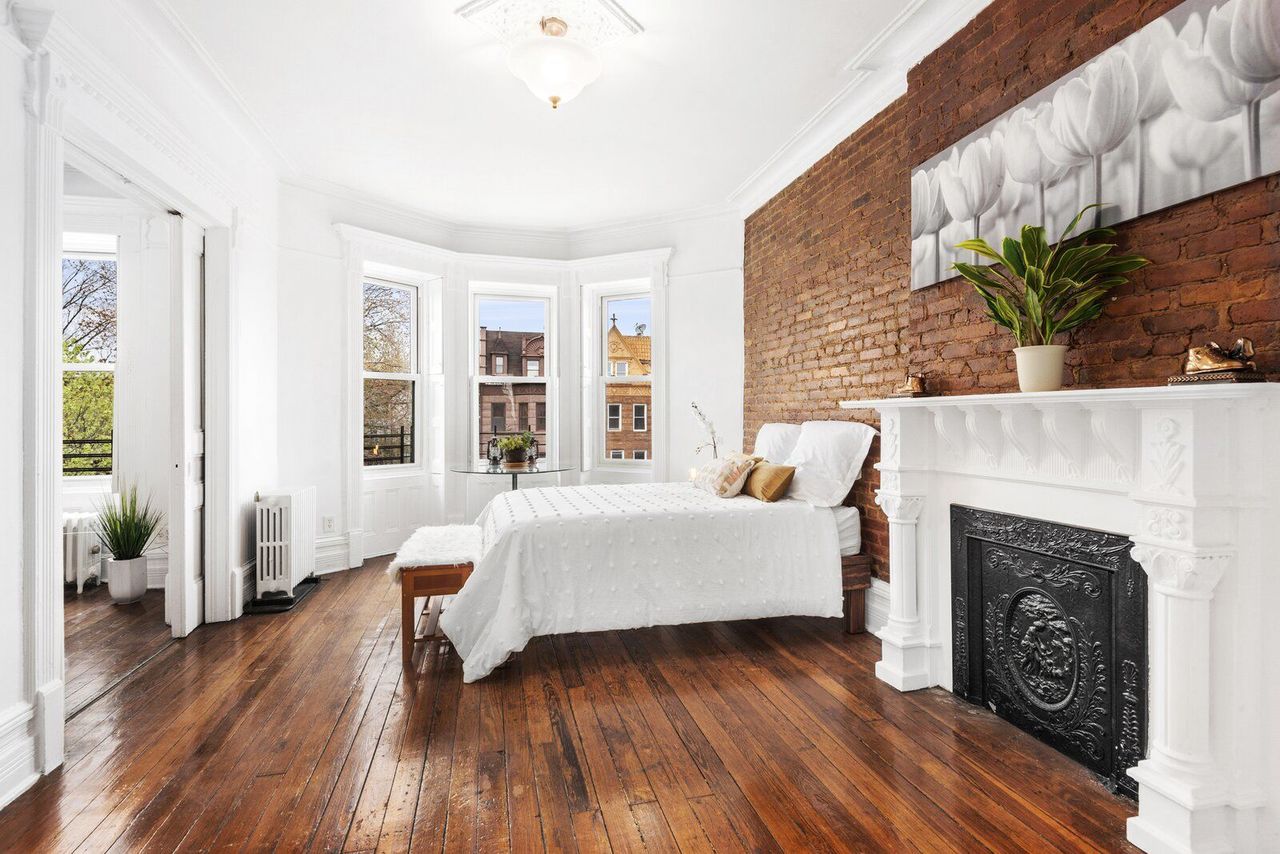 Each bedroom is a spacious, light-filled retreat-complete with tall ceilings, extensive glazing, and refinished hardwood floors.

"Prior to the pandemic, the owner used the upper duplex as a bed-and-breakfast, so everything remains in impeccable working condition," notes Ugrinsky. In total, the home offers five bedrooms and four and a half baths. Scroll ahead to see more of the property, now listed for $2,200,000.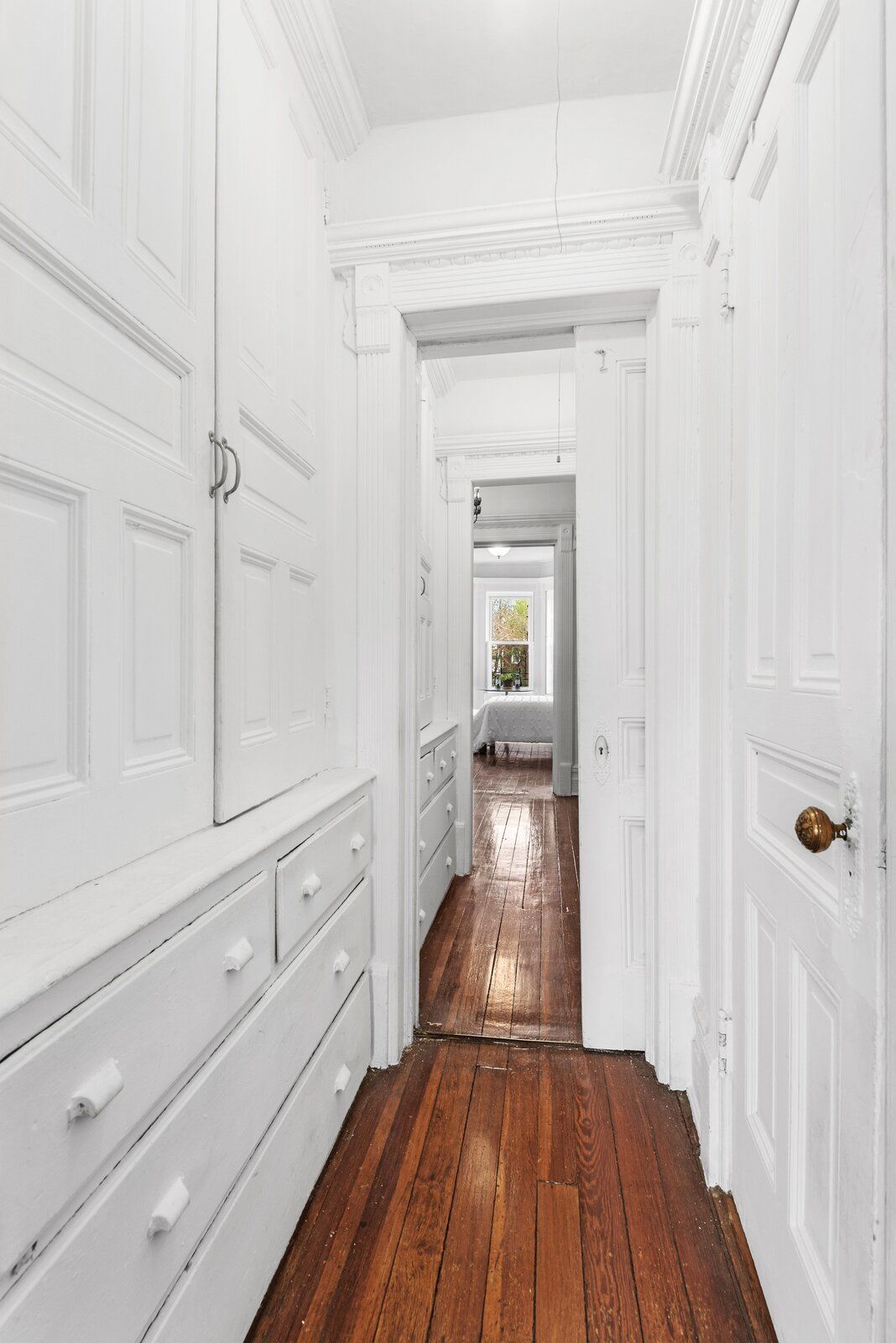 One of the hallways connecting the upper-level bedrooms features floor-to-ceiling cabinetry.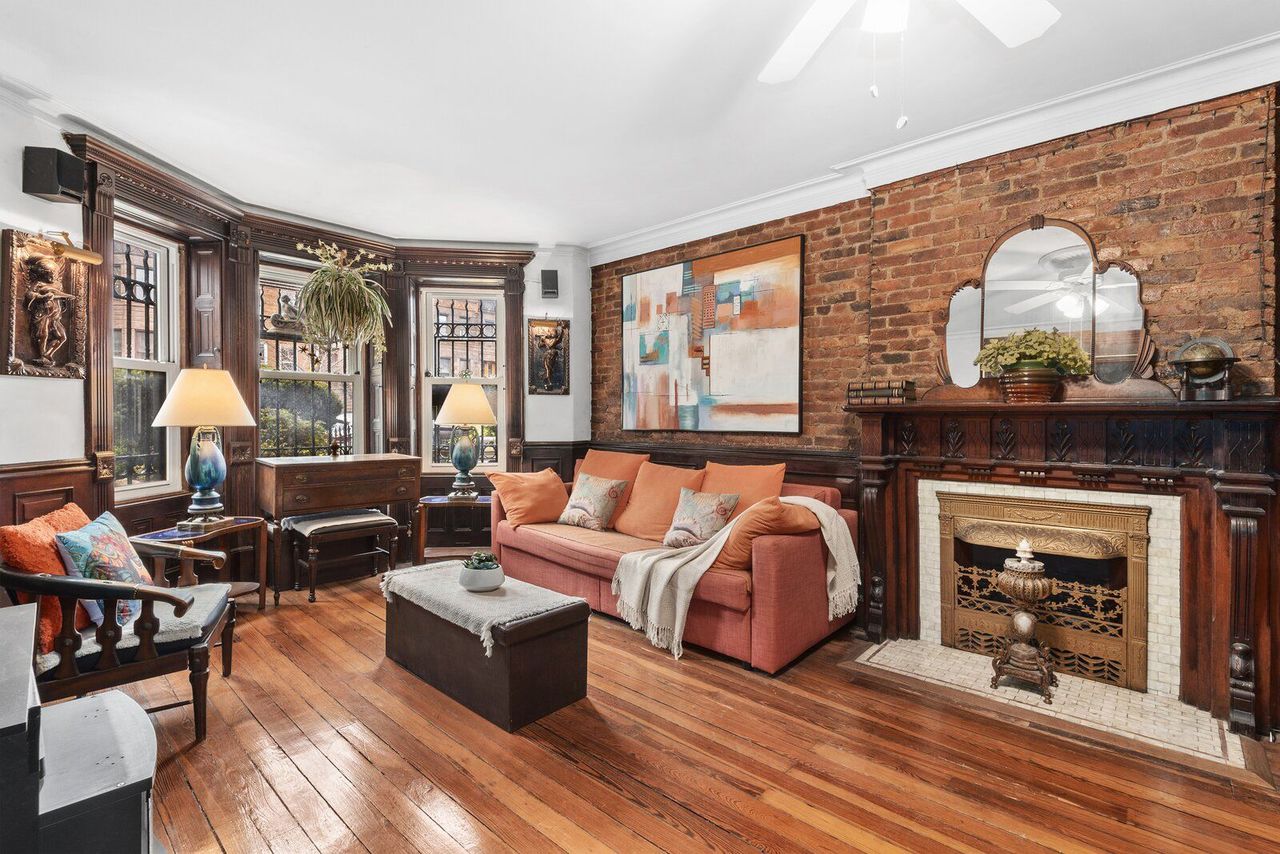 An abundance of 19th-century detail can also be found in the home's lower-level unit, which has a separate entrance.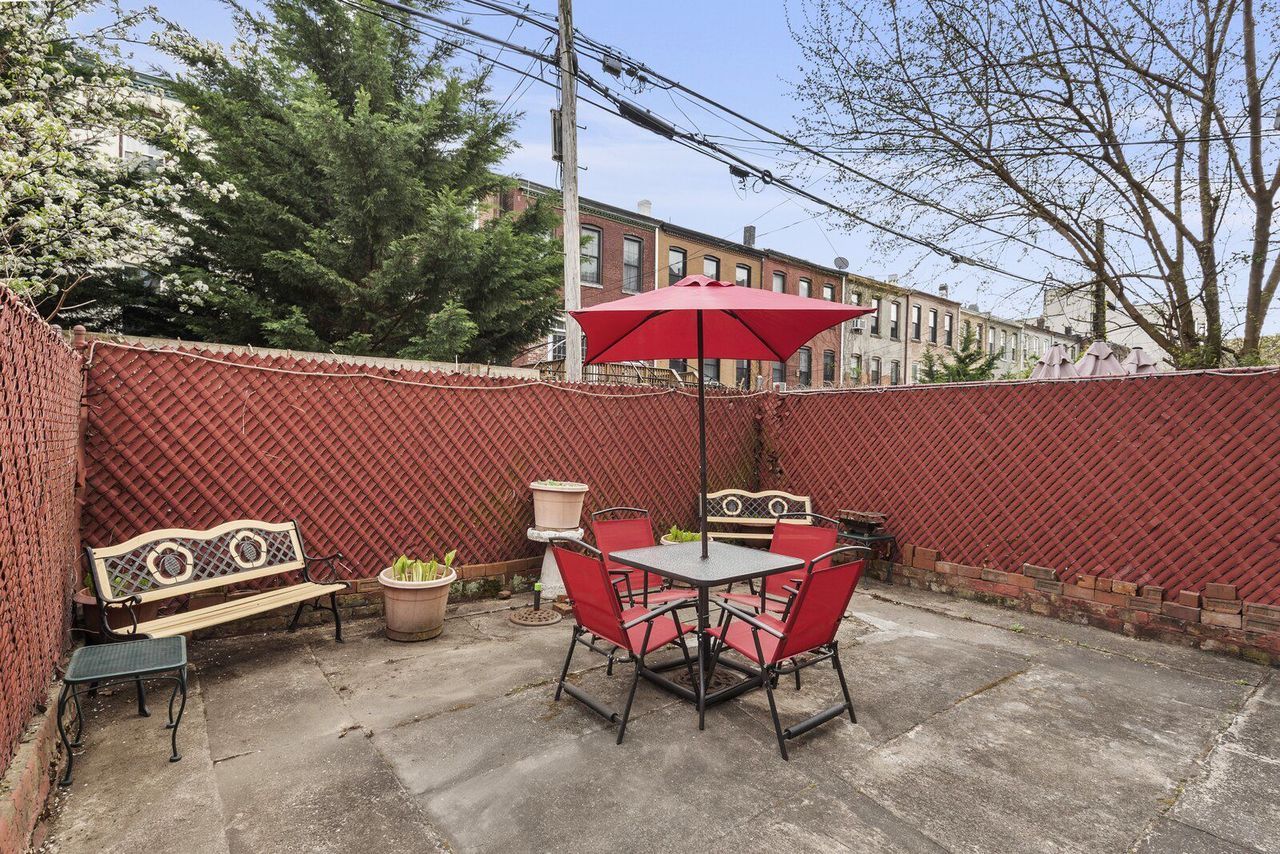 The lower-level duplex receives plenty of natural light thanks to its large bay windows and open floor plan.