At once minimalist yet textured and warm, the UC House goes further than blurring the lines between indoor/outdoor spaces-it obliterates the boundaries almost entirely. Located on the outskirts of Morelia, Mexico, the 5,920-square-foot residence is grounded by a foyer with a raised, circular ceiling, which houses a tree that grows out from a hole in the floor at the center. From the focal axis of the home, a large glass wall reveals the library, which is the heart of the project.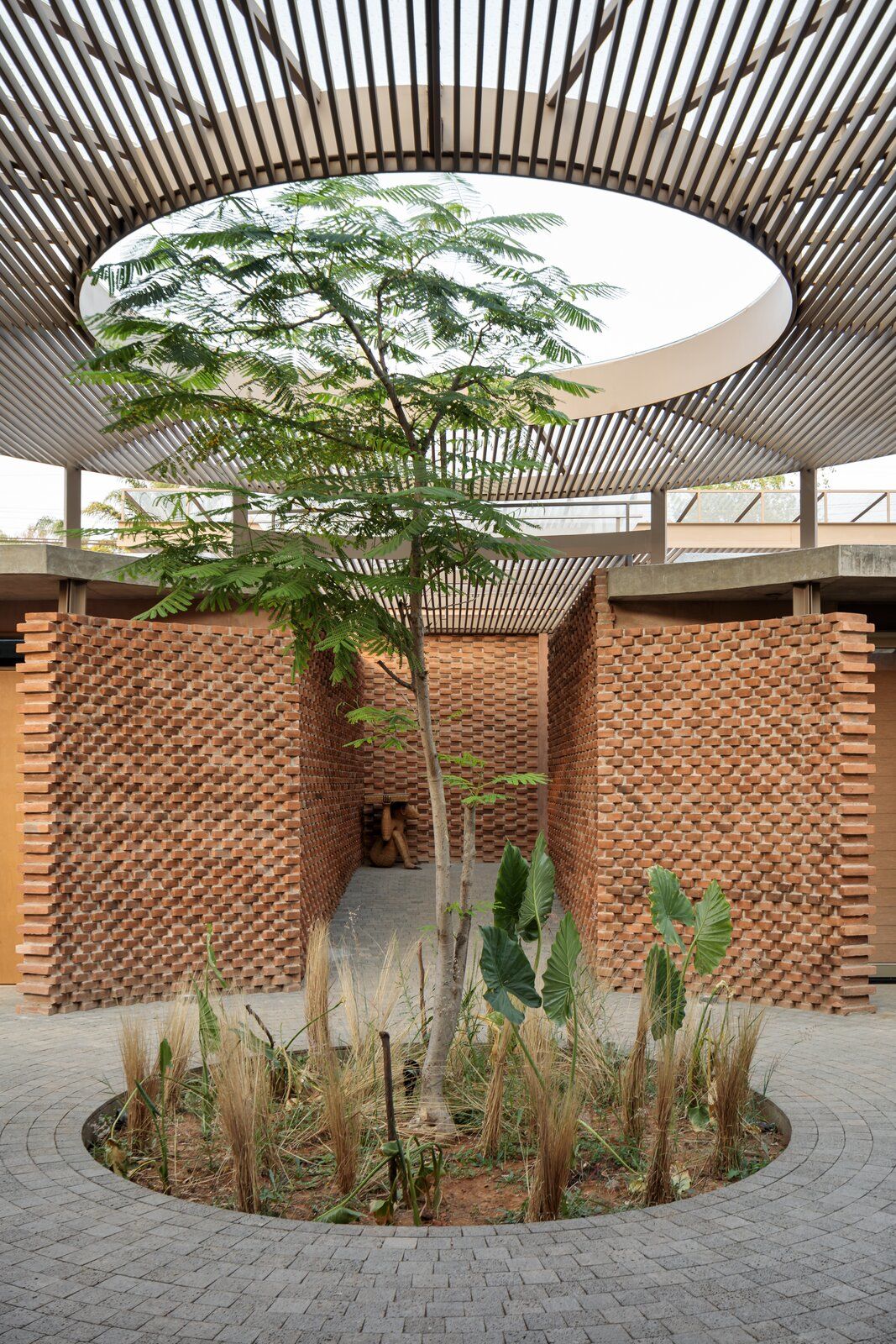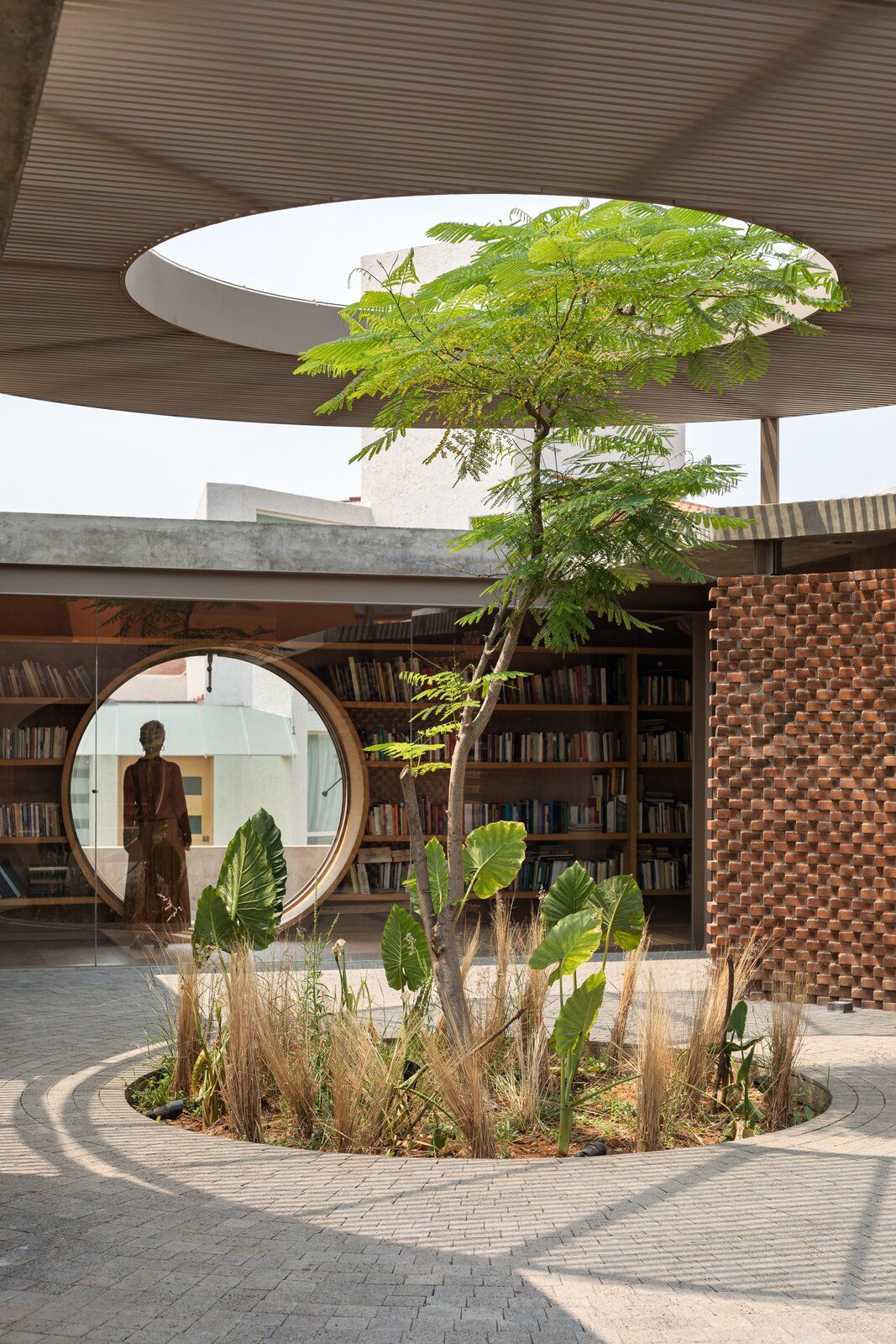 "The first thing we designed was the library," says Daniela Bucio Sistos, founder of the eponymous Mexico-based architecture and design firm. In the clients' previous home, every available space-from the bathrooms to the chimney-was filled with books. So when the homeowners hired Sistos to design their new residence, her mission was to create a place for the couple to house their collection of roughly 15,000 publications. "I like to make contemplative spaces that don't have the character of a home," Sistos says. "That's the main goal: to make houses that are not typical or traditional."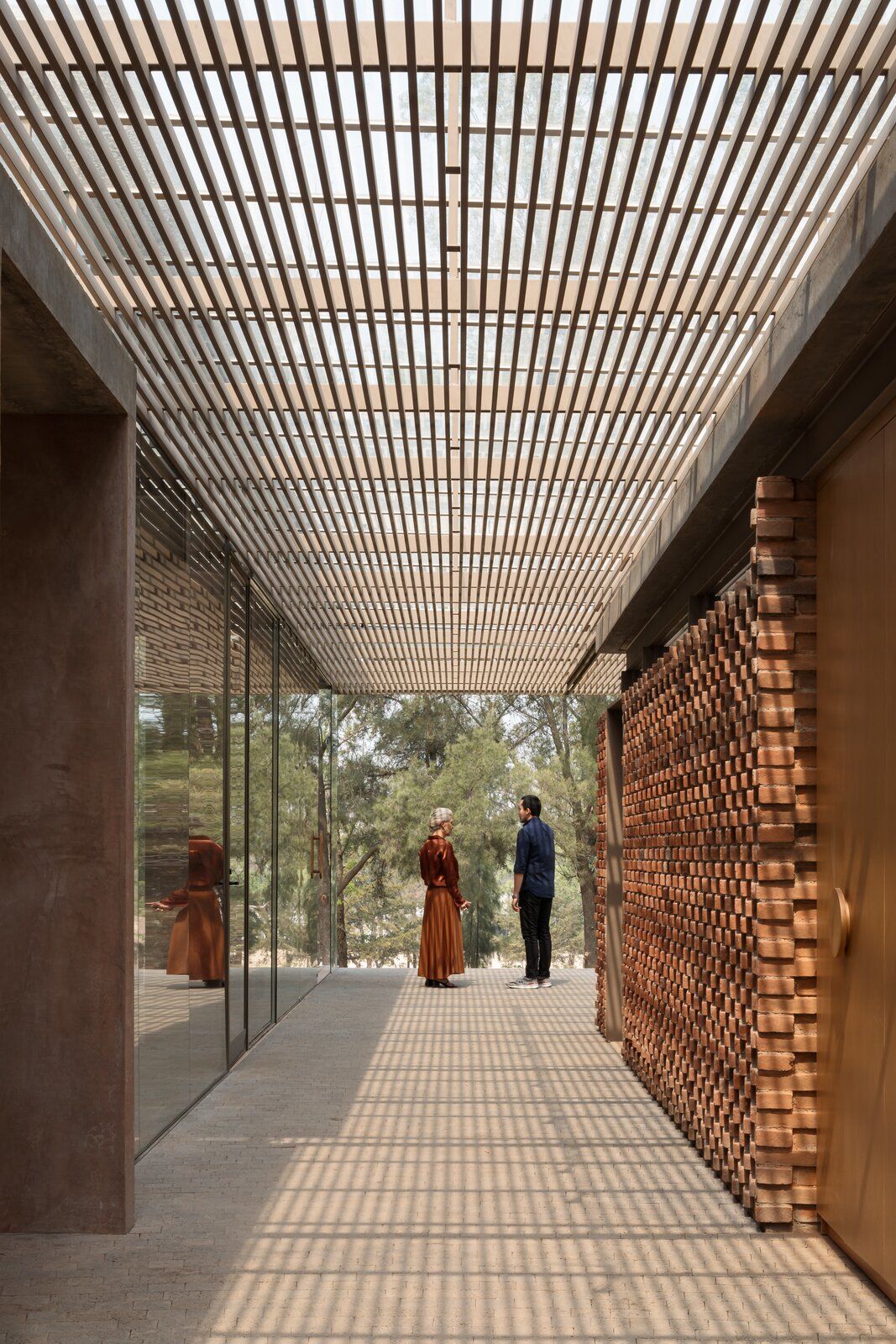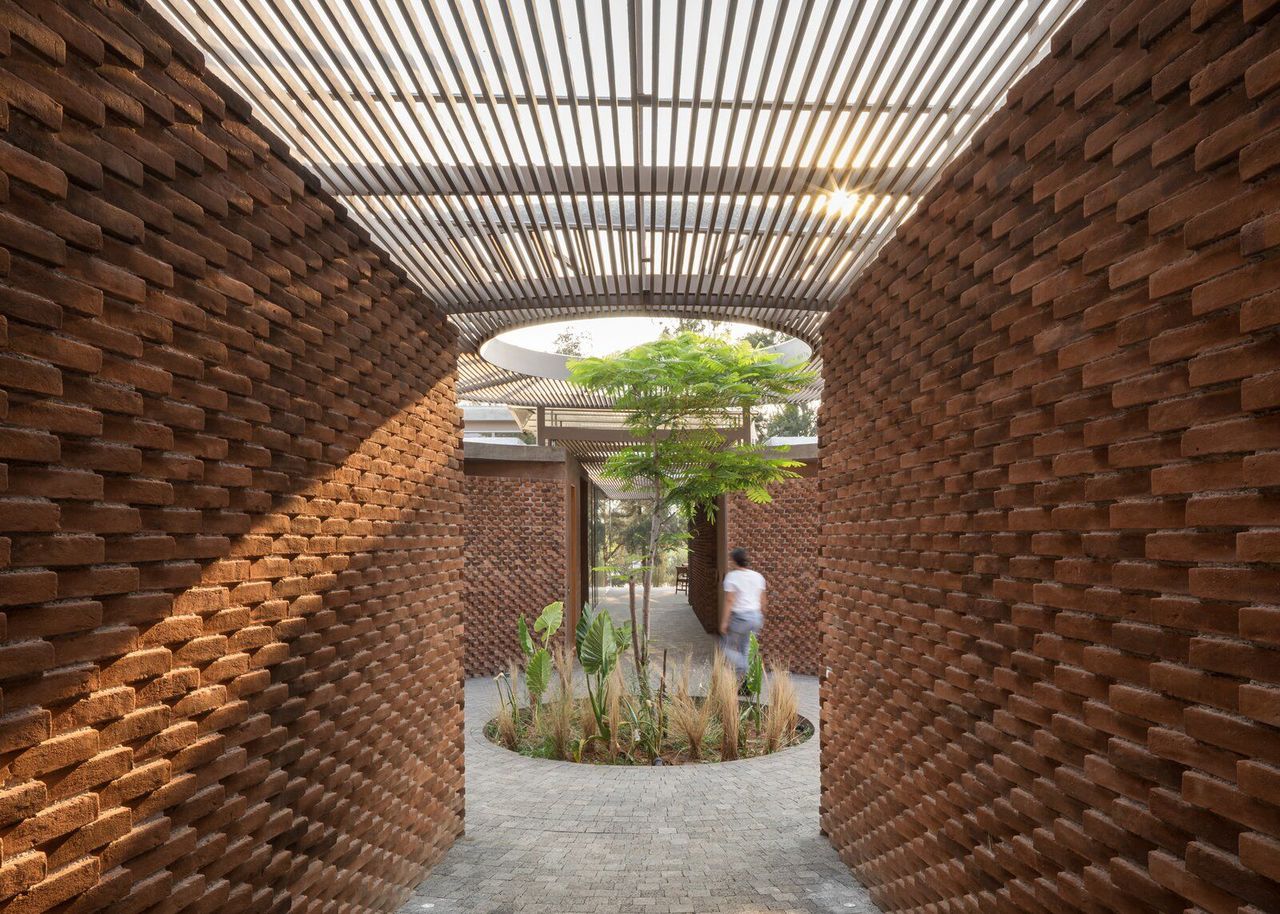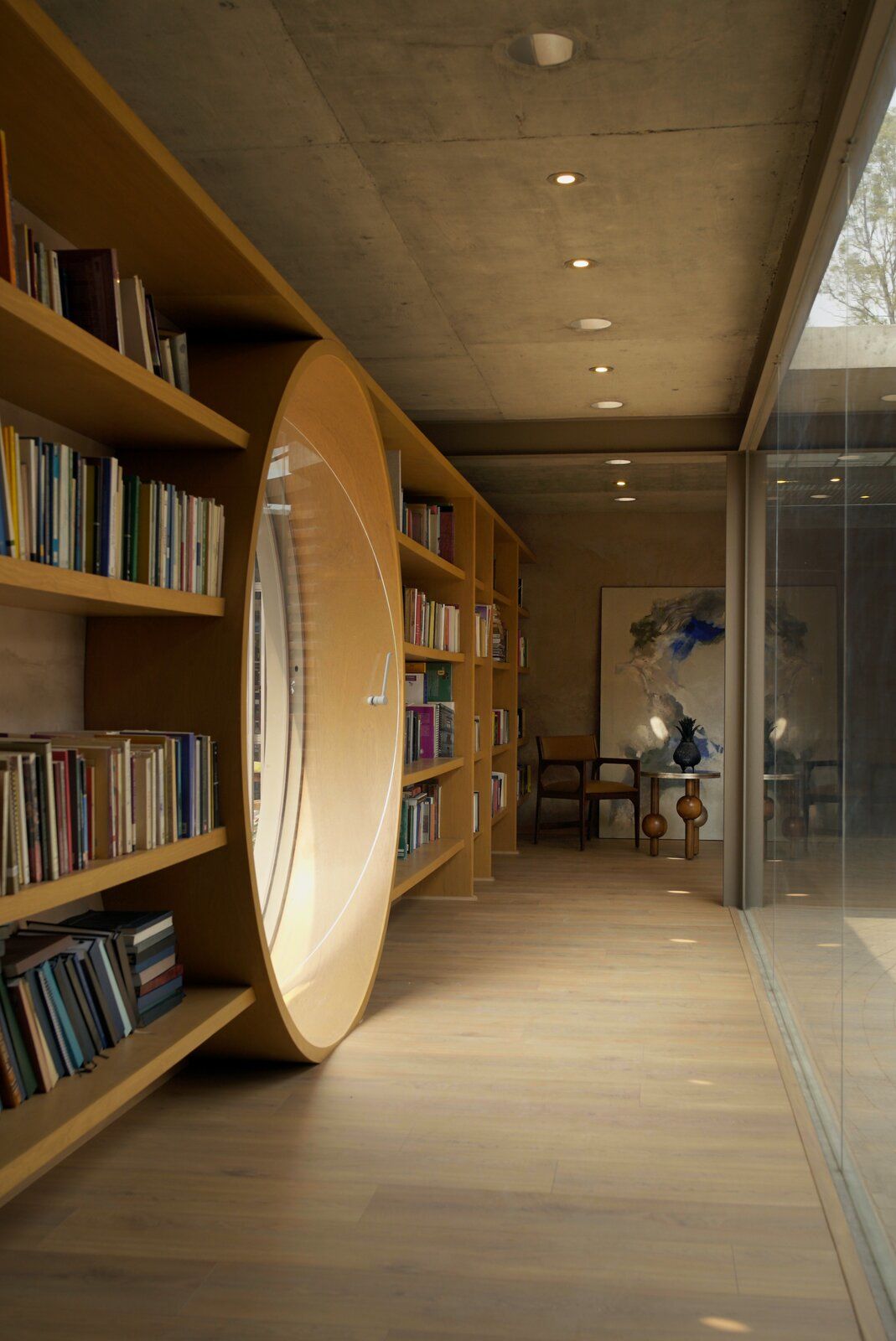 The UC House certainly suits the clients, who wanted a single-floor home without any stairs, making it easy to roam throughout the residence. The open-plan living area, which encompasses a lounge space, dining room, and kitchen, occupies the back of the house and opens to a patio with a ramp that leads down to the verdant garden. The primary bedroom is located at the rear of the house, with three additional bedrooms situated toward the front facade.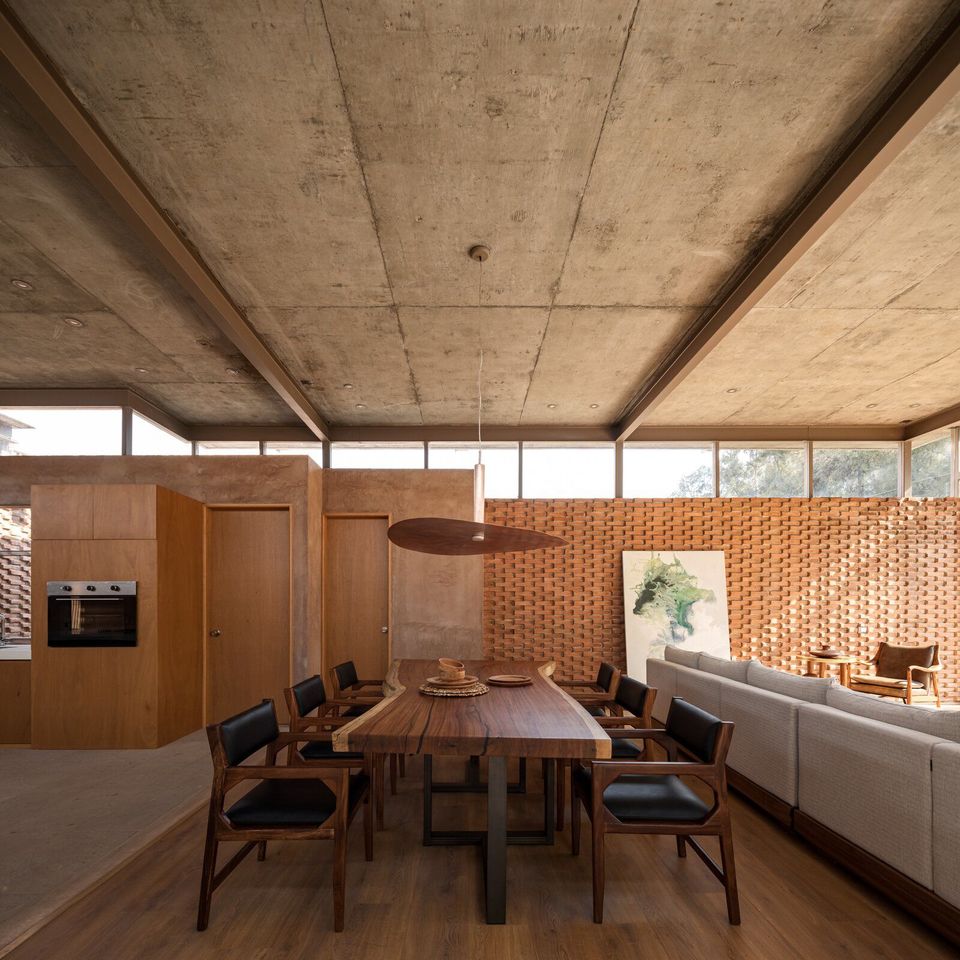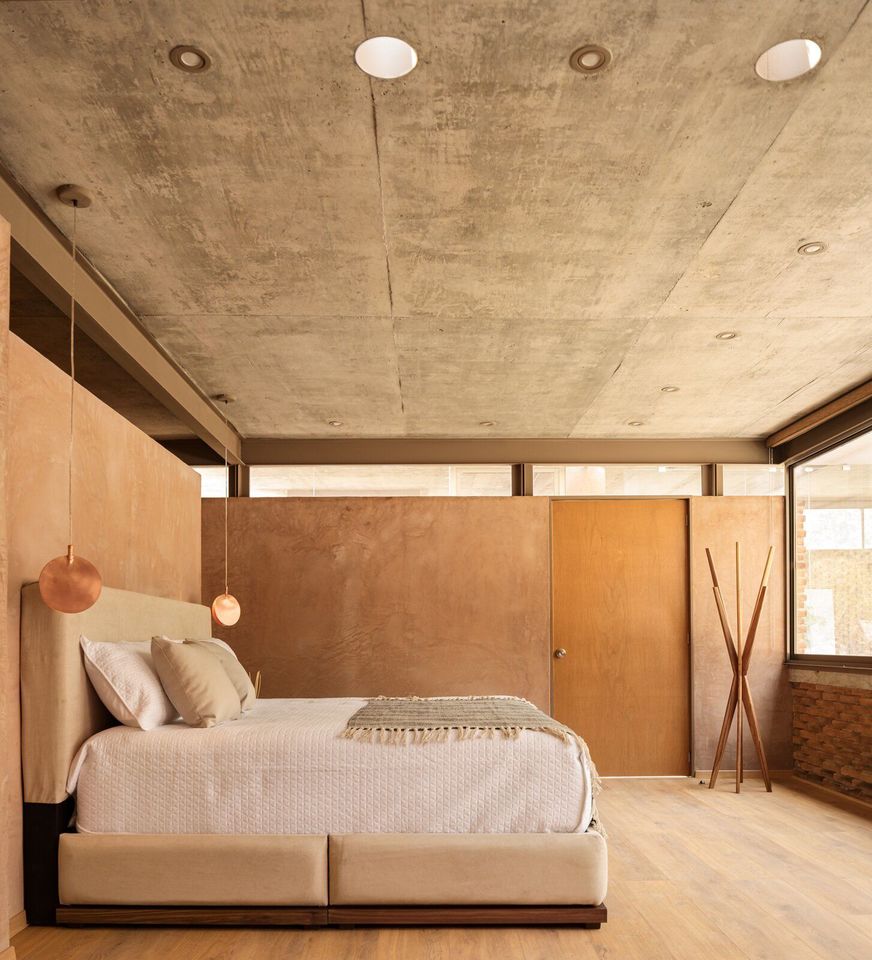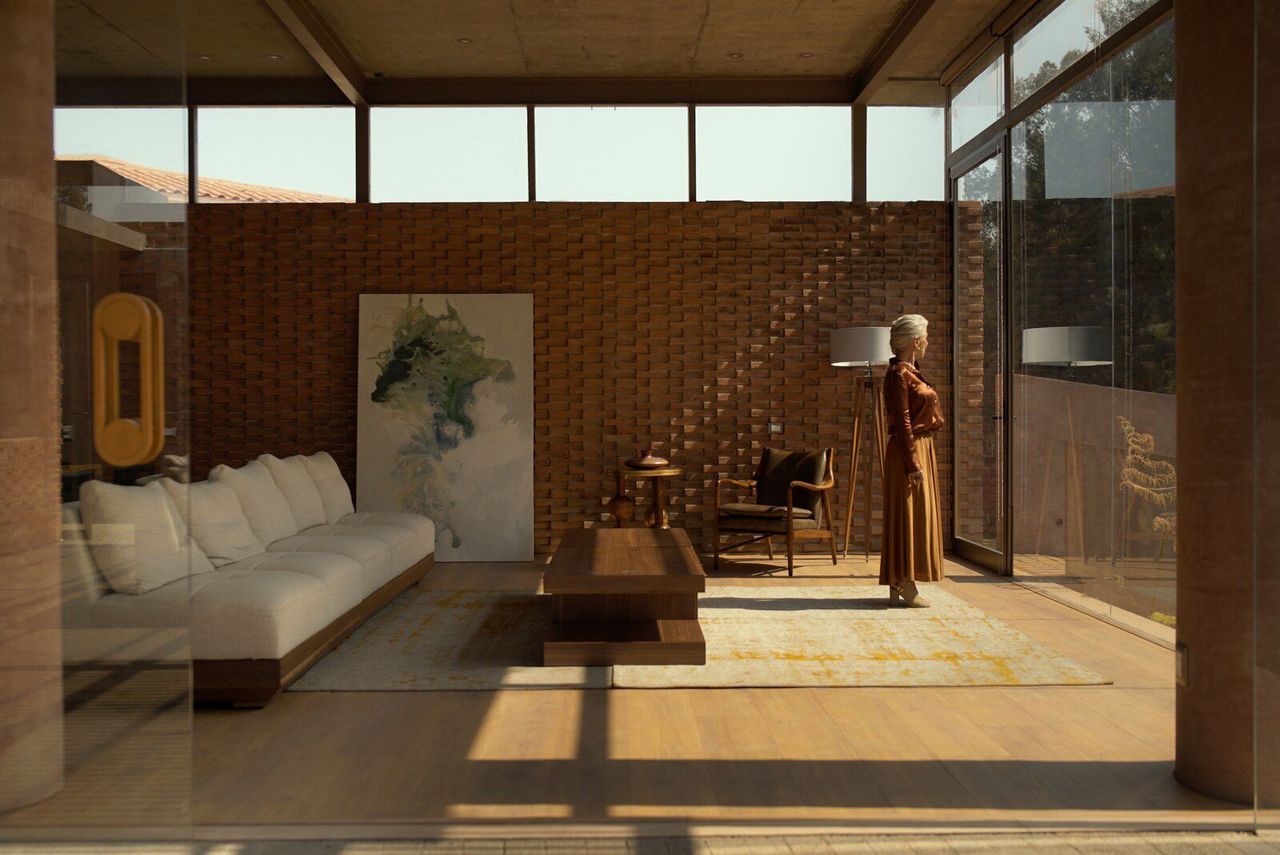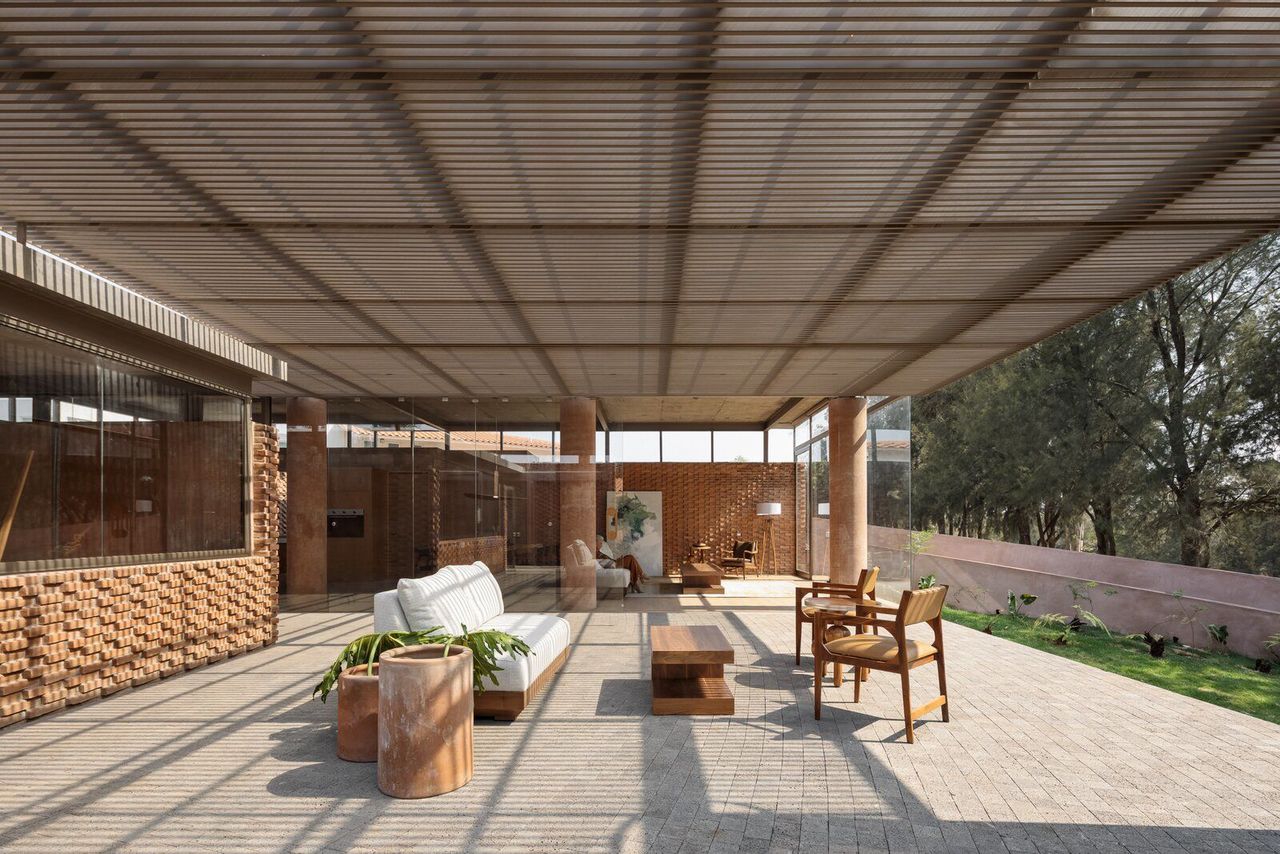 Sistos wanted the home to be almost monochromatic, with the color palette leaning heavily on earthy tones including red, brown, ochre, yellow, and beige. The architect sourced the bricks, stone, and other construction materials locally, and worked with copper artisans from the region to create decorative elements for some of the interior spaces.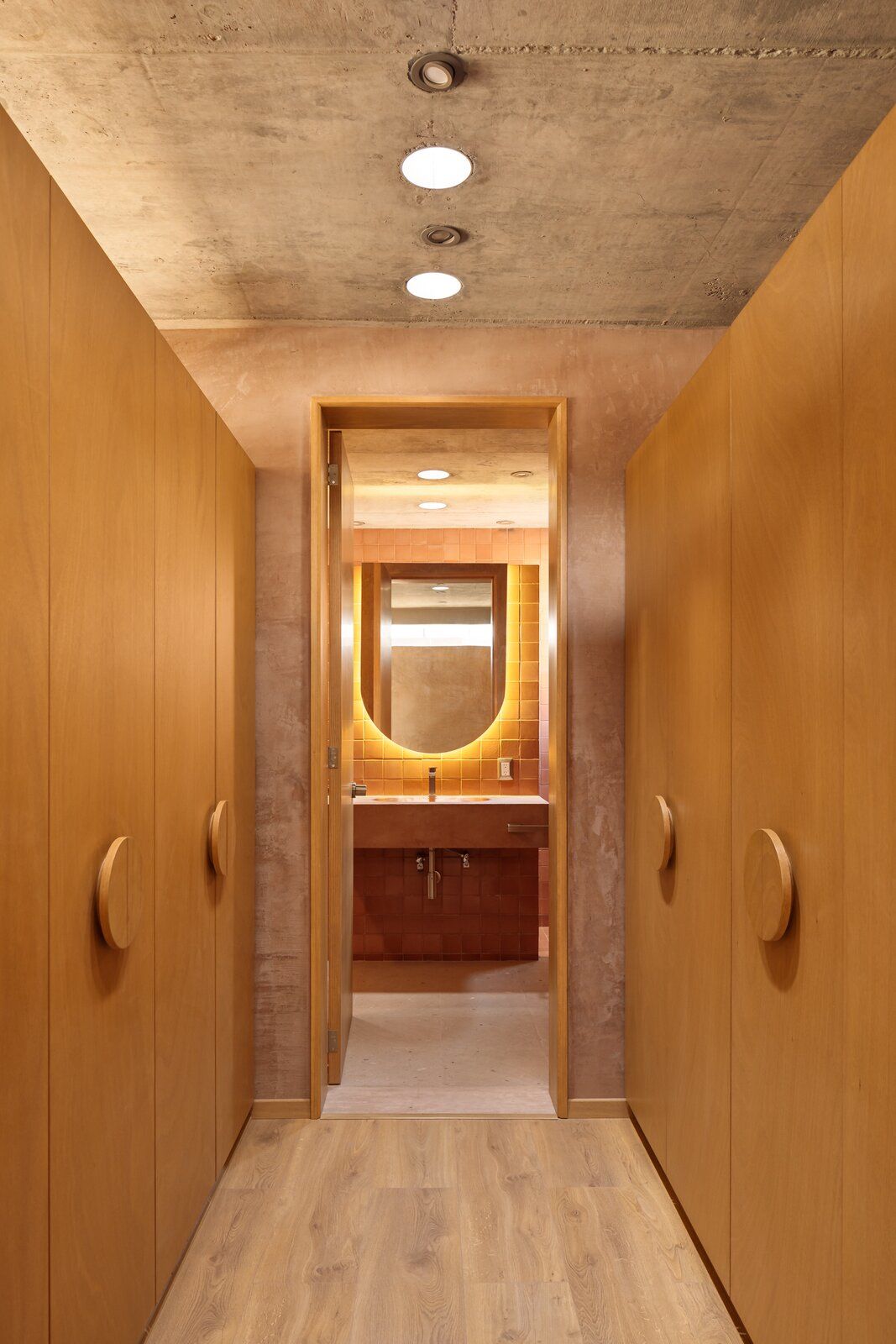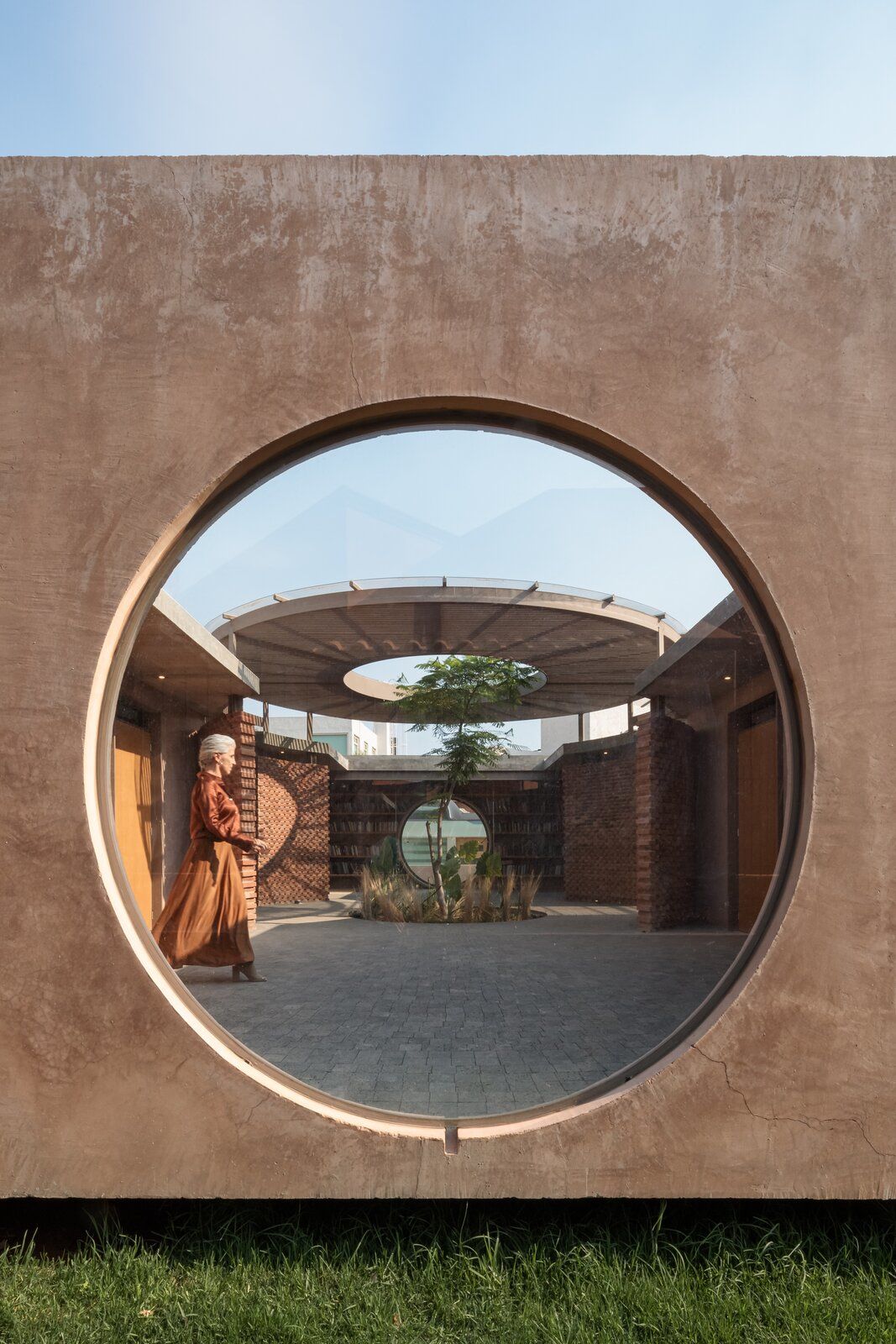 "I wanted to have more contrast in the textures than the colors," Sistos explains. The resulting home is a peaceful, contemporary oasis in the capital of Mexico's central Michoacán state.