Designed by Danish architect Sigurd Larsen, the Blå Hus-also called the Blue House-is perched atop a hill in Roskilde, Denmark. From its lofty vantage point, the home peers out over the city's namesake fjord and medieval center. The upper level of the structure was built on top of a preexisting brick house from the 1950s. A layer of corrugated steel covering the facades and roof works as a climate shield, while also creating the illusion of a towering blue monolith.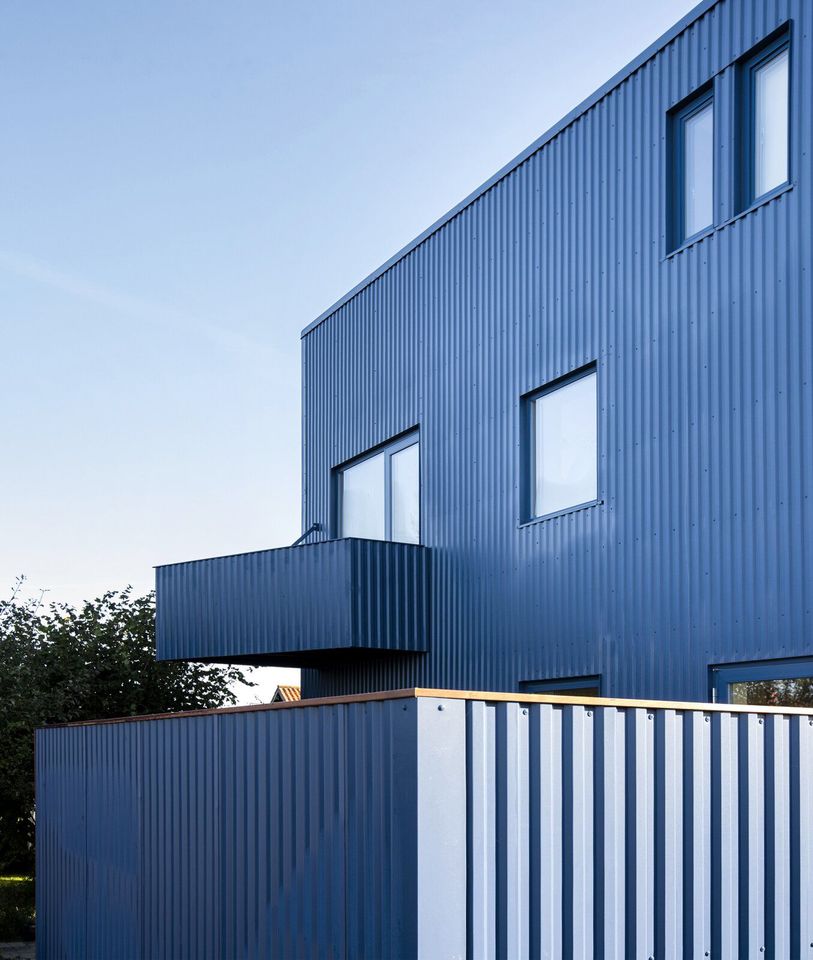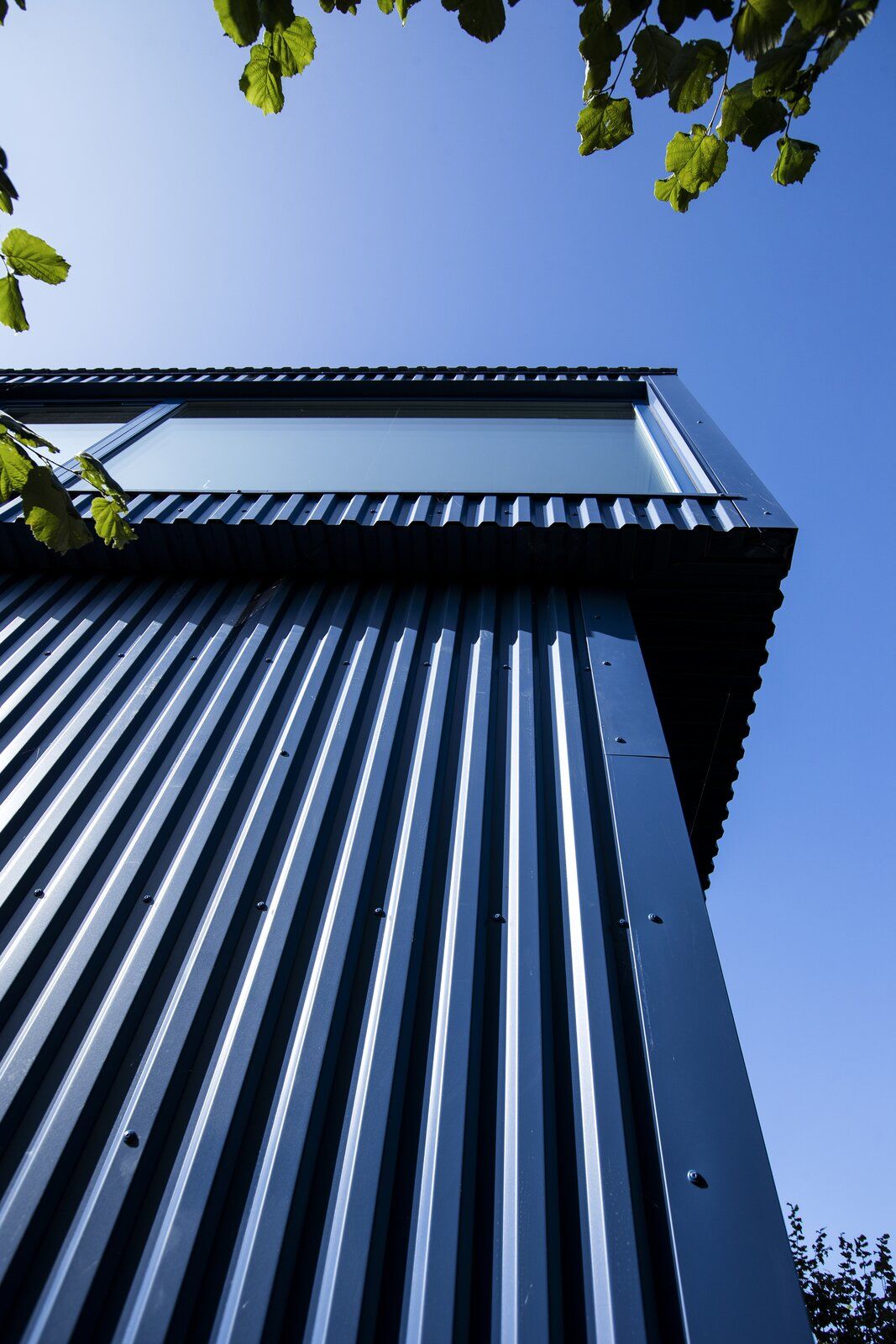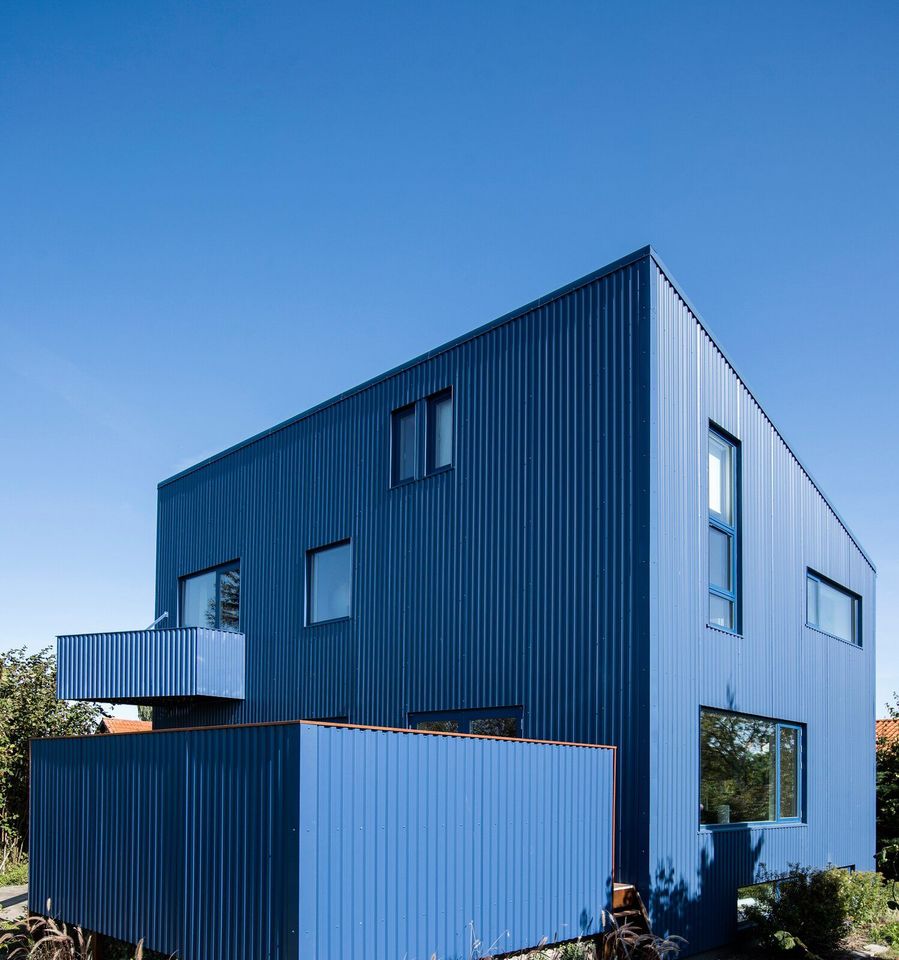 The 1,851-square-foot home's bold color was chosen to blend into the Scandinavian sky, drawing from the moody hues that linger in the region's thick fog and mist. Inside, the main living areas are spread across two levels.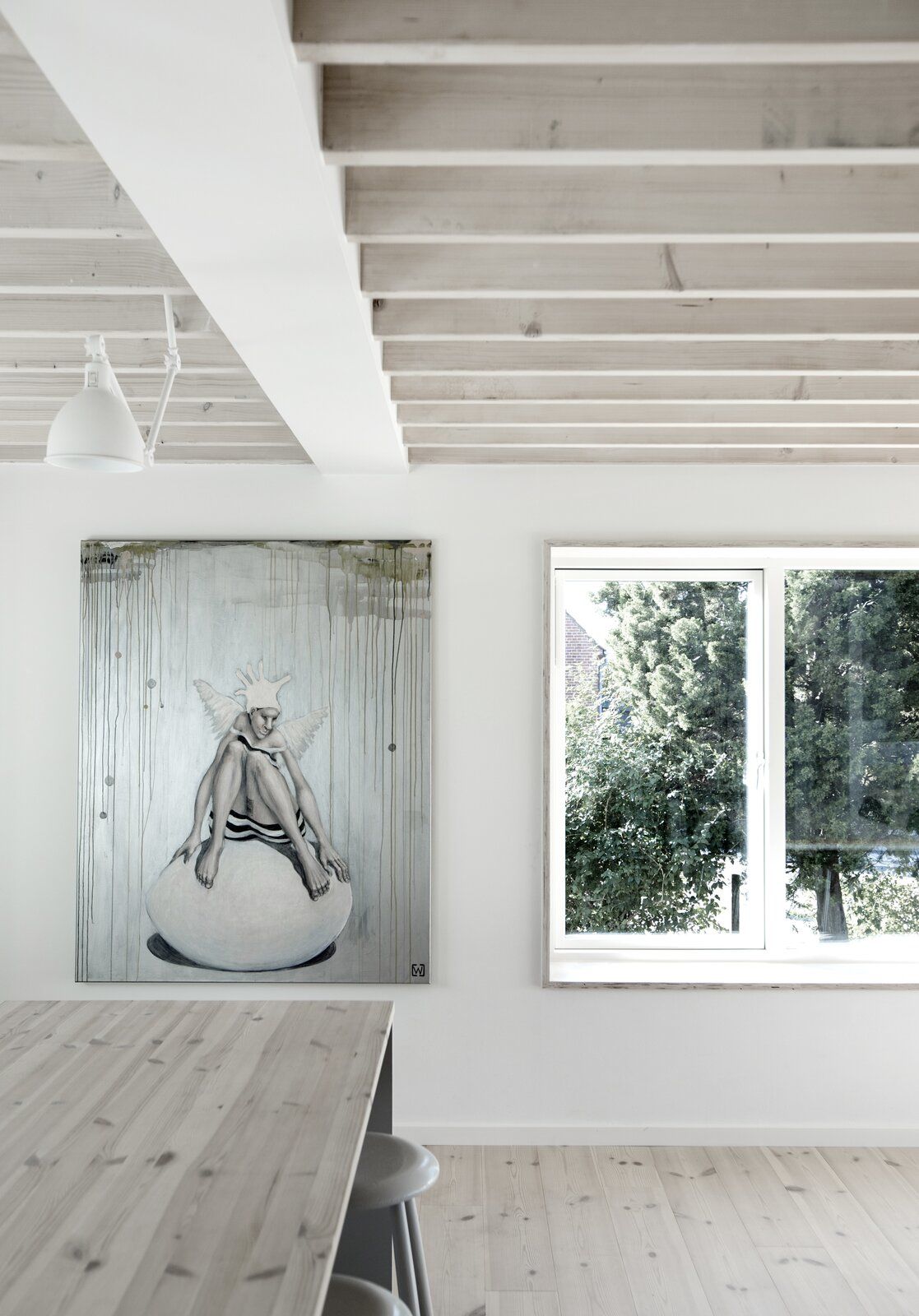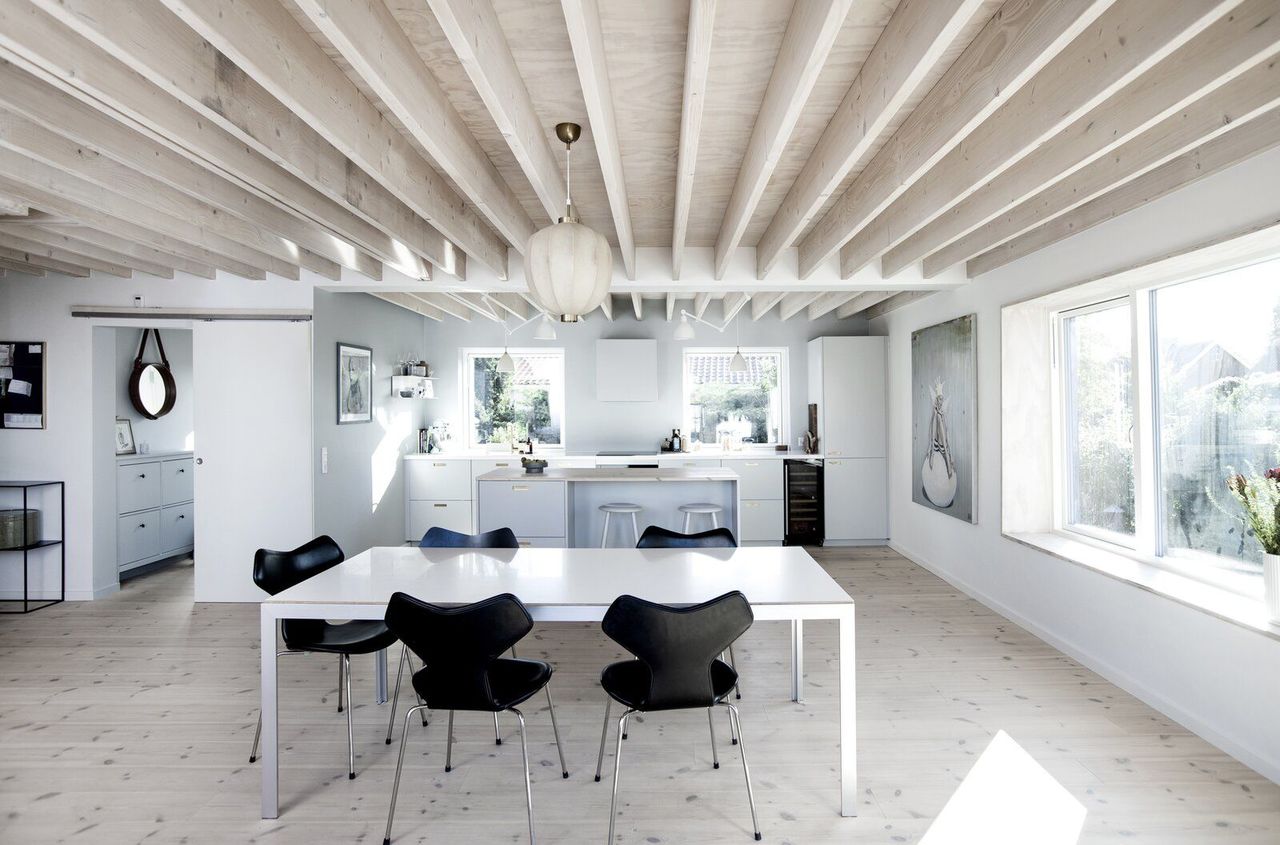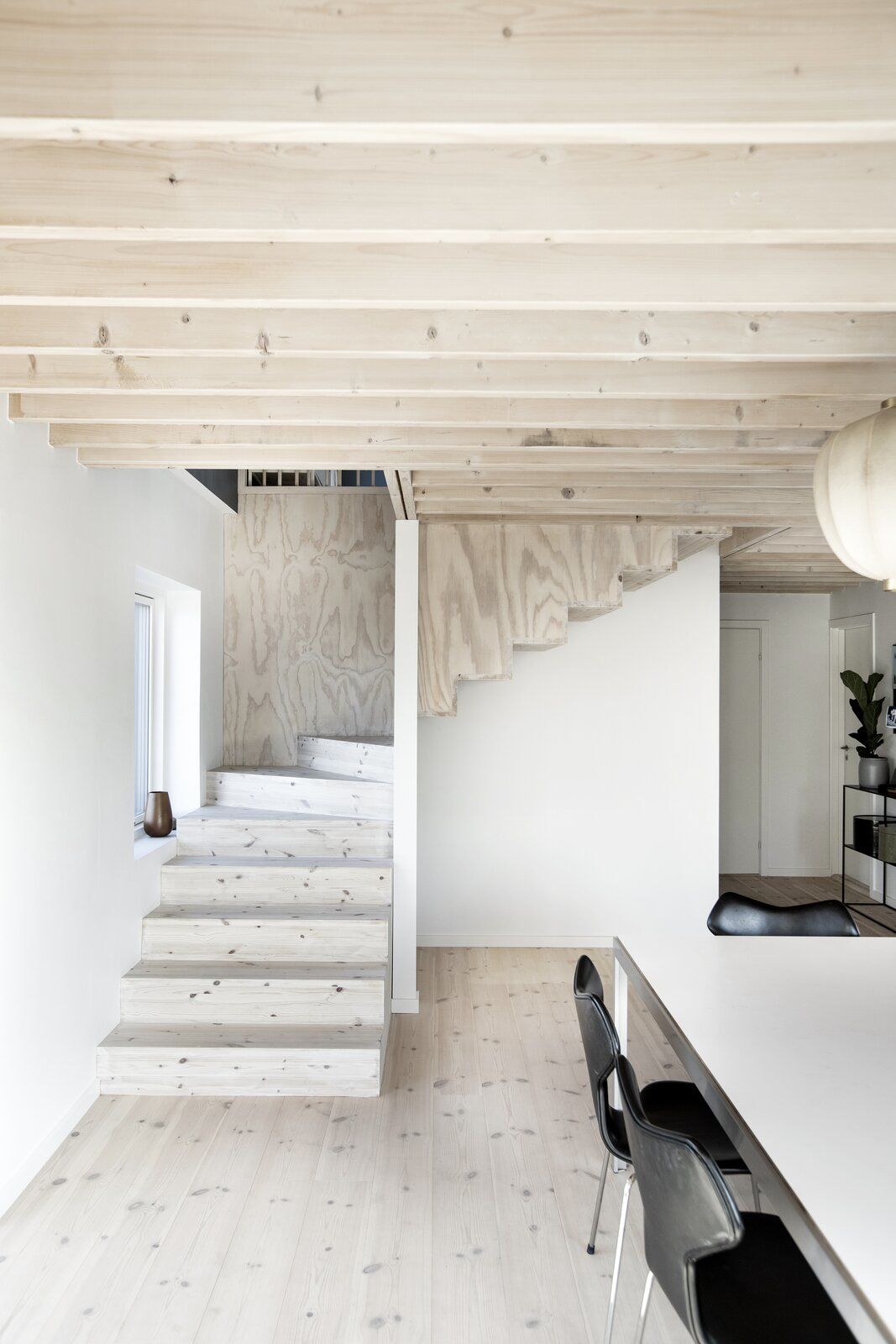 The "mid" floor features an open kitchen and dining room that leads to a garden and southwest-facing terrace. Another airy, lofted living room sits on the upper level, with a large corner window that overlooks the fjord and cathedral and fills the space with light.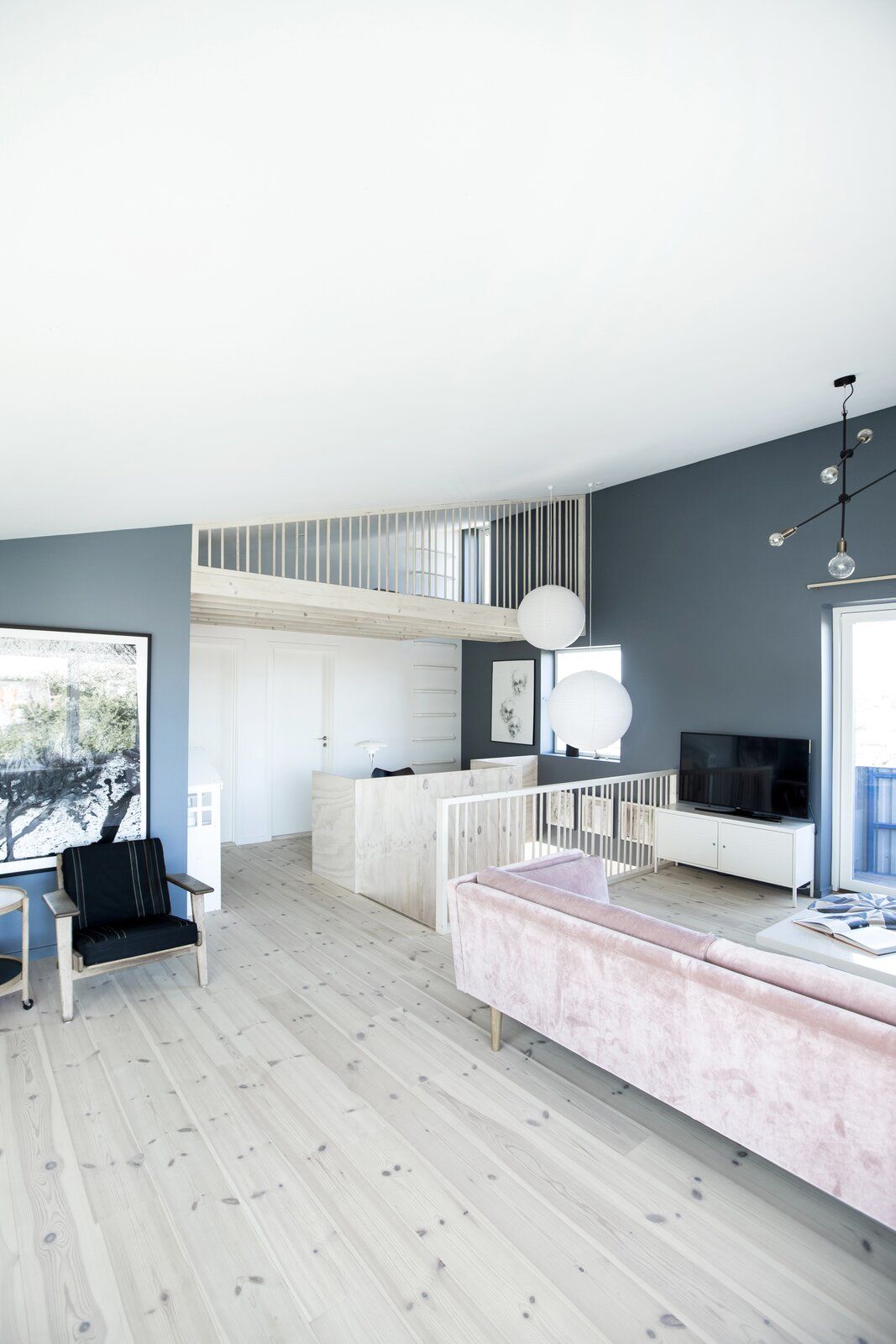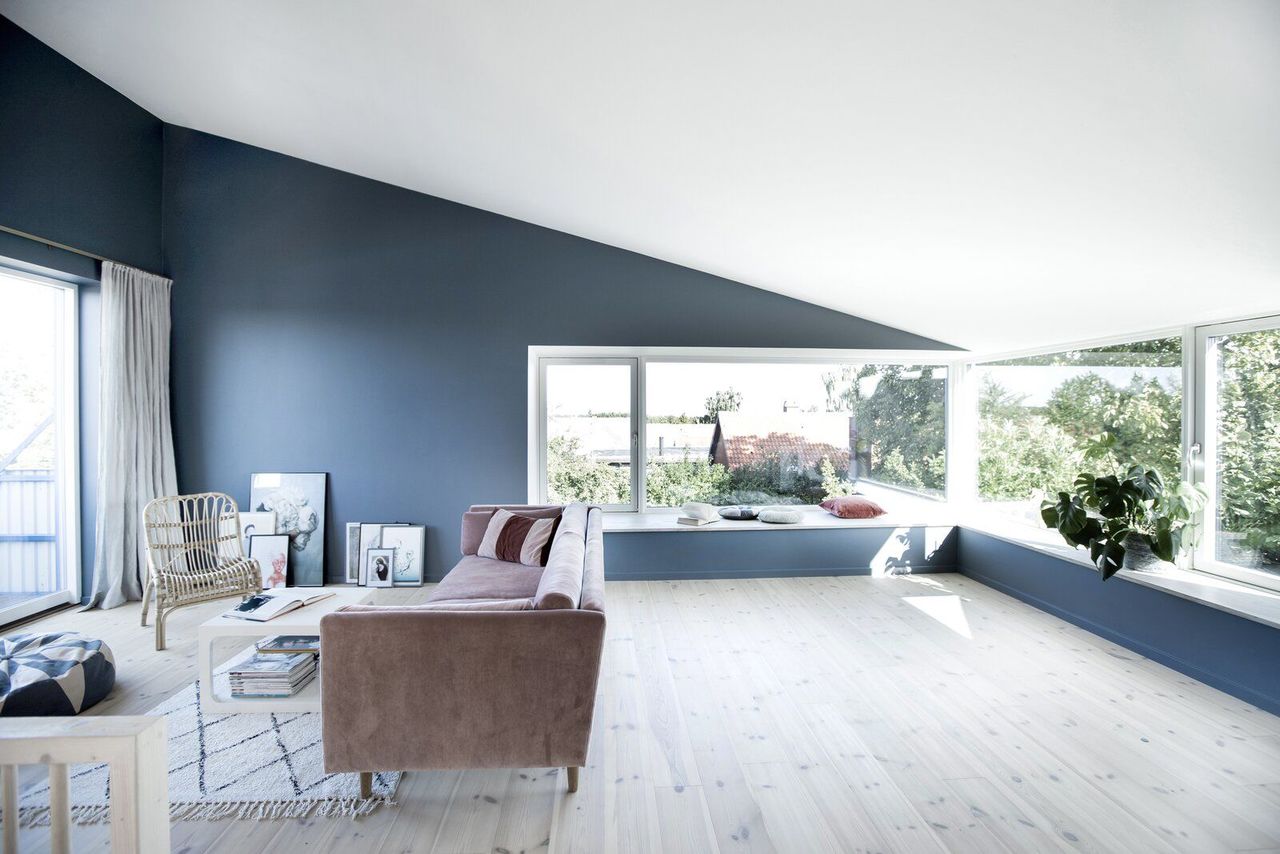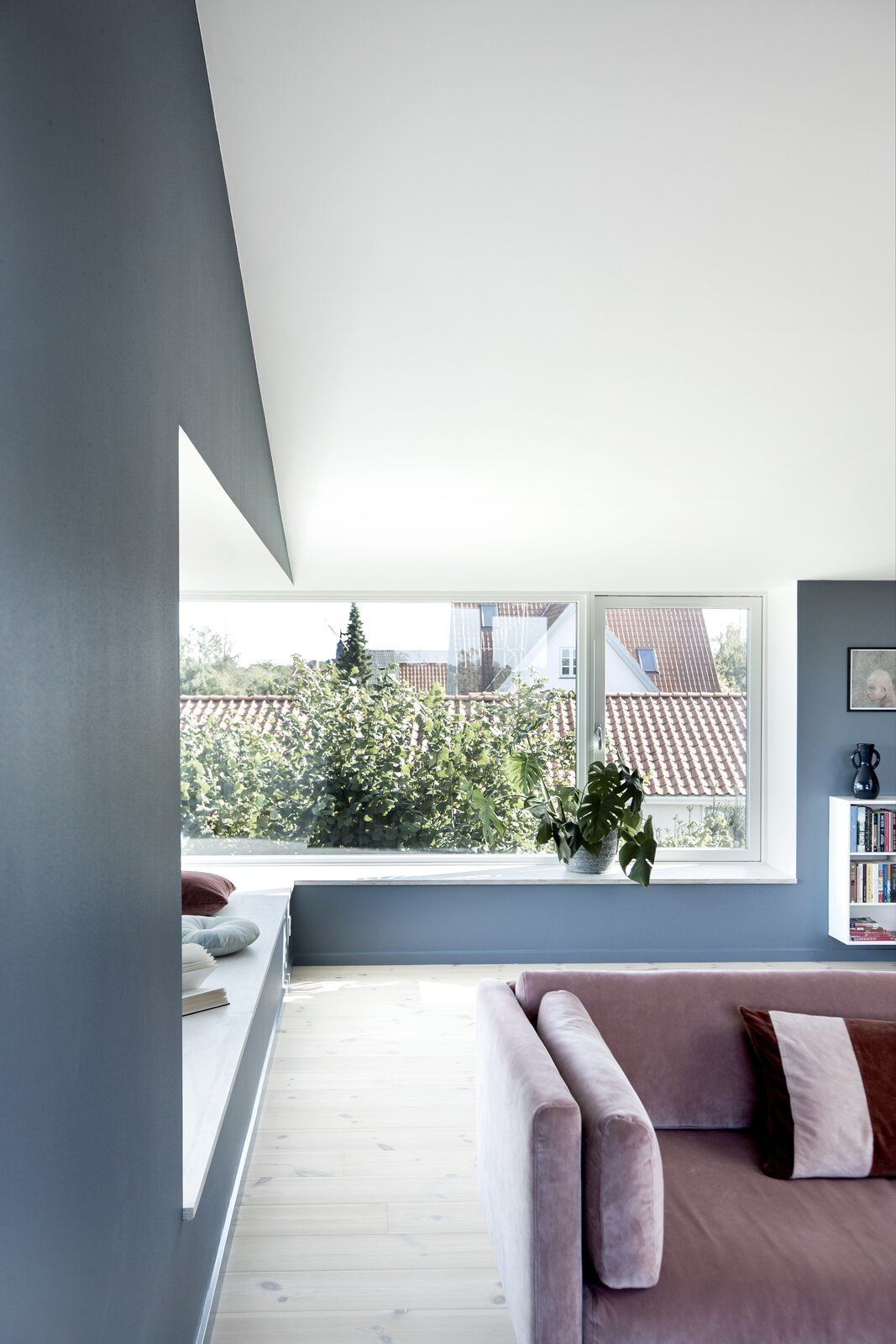 Both of the children's bedrooms have distinct spatial layouts: One is oriented horizontally with a panoramic window that boasts impressive views, while the other features a vertical, lofted bed and a small window situated at the highest point in the home.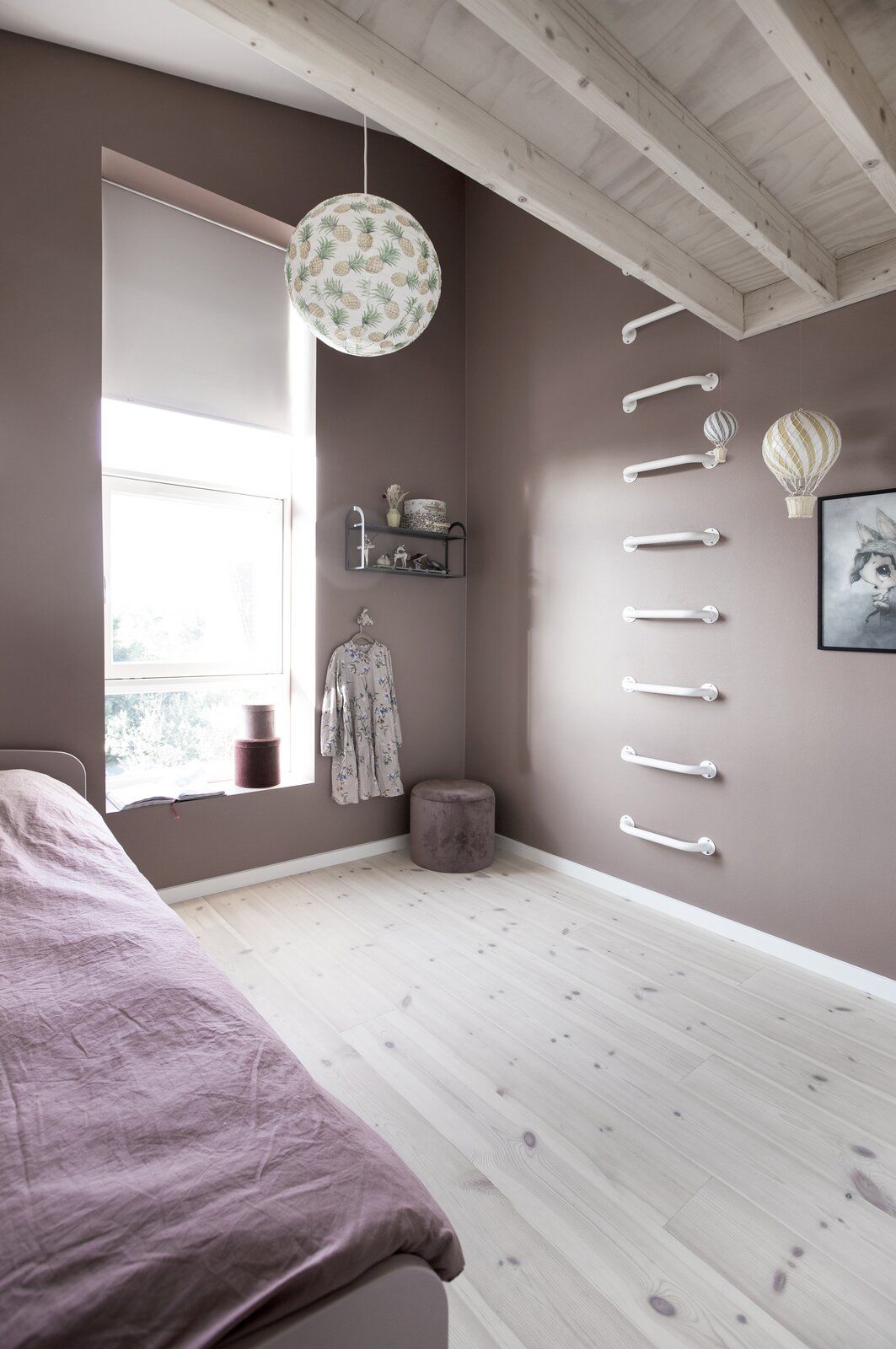 "I think the house became such a pleasant place to be," Larsen says. "The daylight moves through [the interior] and highlights different corners throughout the day. The family found a nice way to get the most out of the many corners and framed views to the outside."