Now on the market in Los Angeles is a stellar midcentury with a compelling past. Set in the trendy neighborhood of Silver Lake, the home was designed by Wayne Fuess in the late 1950s, and has stayed in the hands of his family since being built.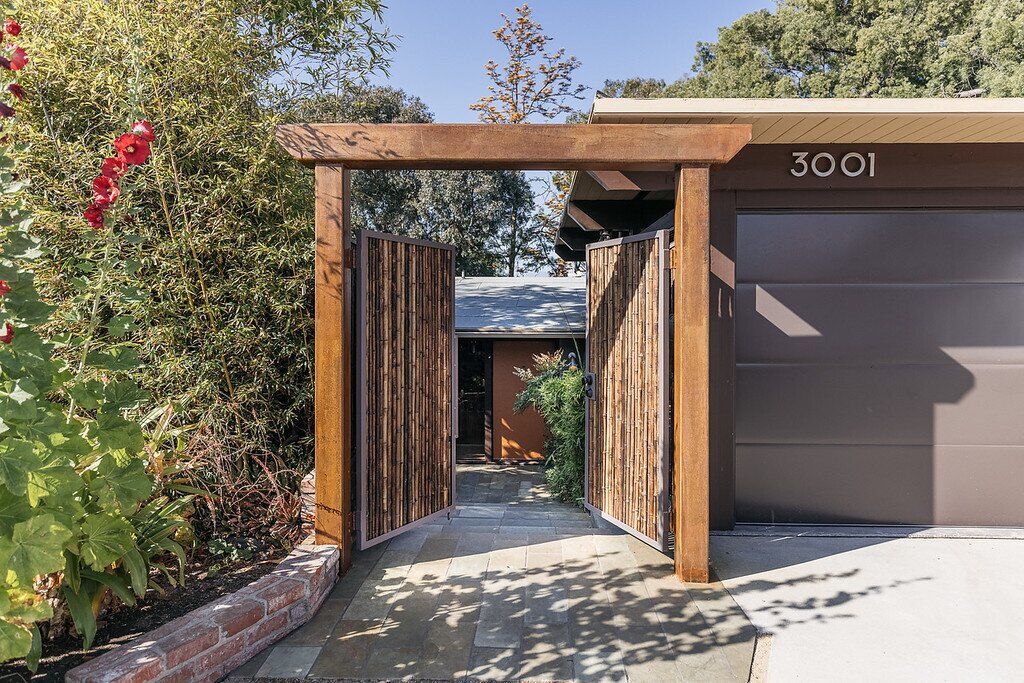 Hidden from the street, the home is perched on a large hillside lot in L.A.'s Silver Lake district.

A contractor by vocation, Fuess crafted the dwelling to serve as his personal residence where he then raised his only child, Elaine. When Fuess passed away years ago, Elaine, an artist, moved into the property to continue in her father's footsteps, raising her only child, Aurora. Now that her daughter is grown, Elaine is looking to pass on the keys.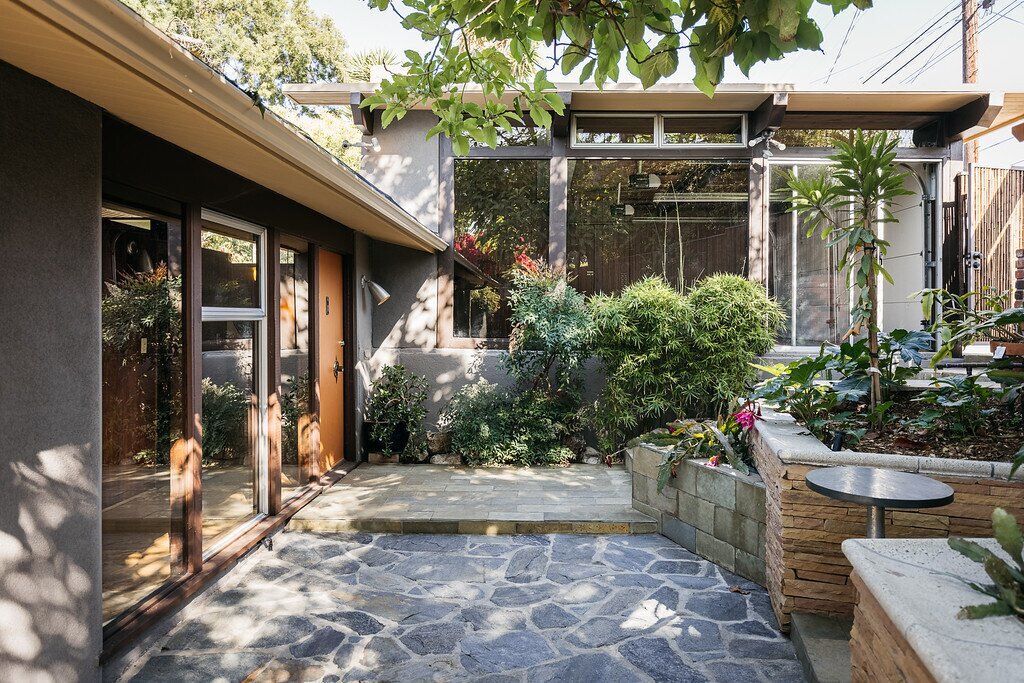 Upon arrival, an expansive outdoor space filled with lush vegetation extends a warm welcome.

During her time in the home, Elaine lovingly maintained and restored the space, preserving its original charm while also expanding the interiors with landscaped outdoor areas to create a seamless indoor/outdoor flow.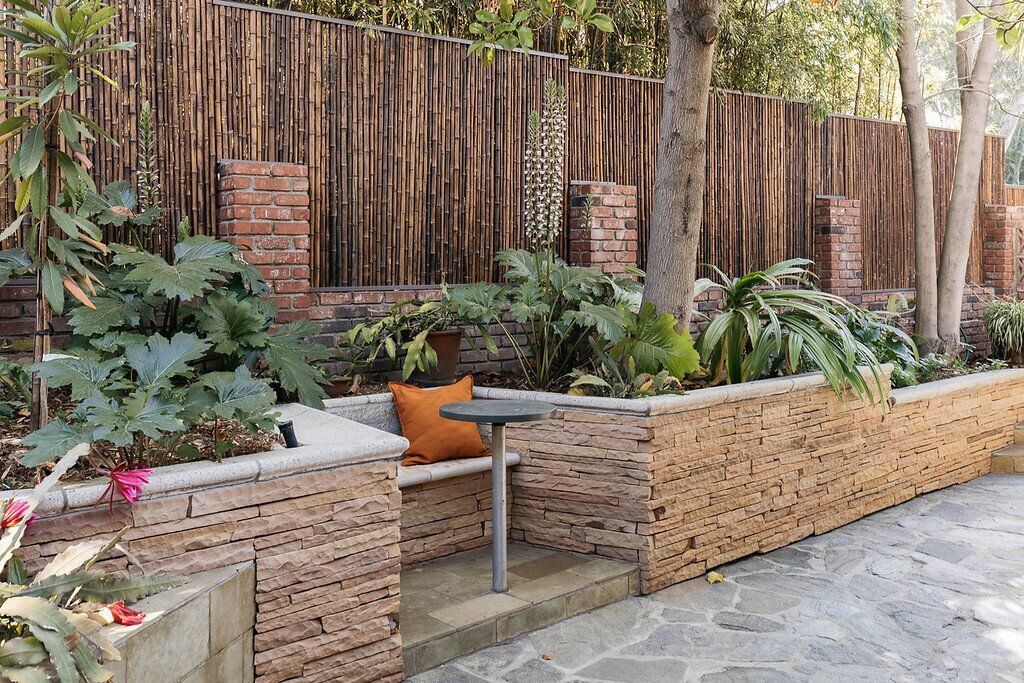 A bamboo fence lines the sanctuary-like setting, ensuring ample privacy. A carved-out seating area with built-in table offers a cozy corner to unwind and dine.

Inside, an open floor plan unites the primary gathering areas, all of which frame spellbinding views of the city and nearby San Gabriel mountains. Exposed beams and wood-clad walls enhance the overall sense of warmth, with period details, including cork paneling and frosted clerestory windows, weaving timeless charm throughout.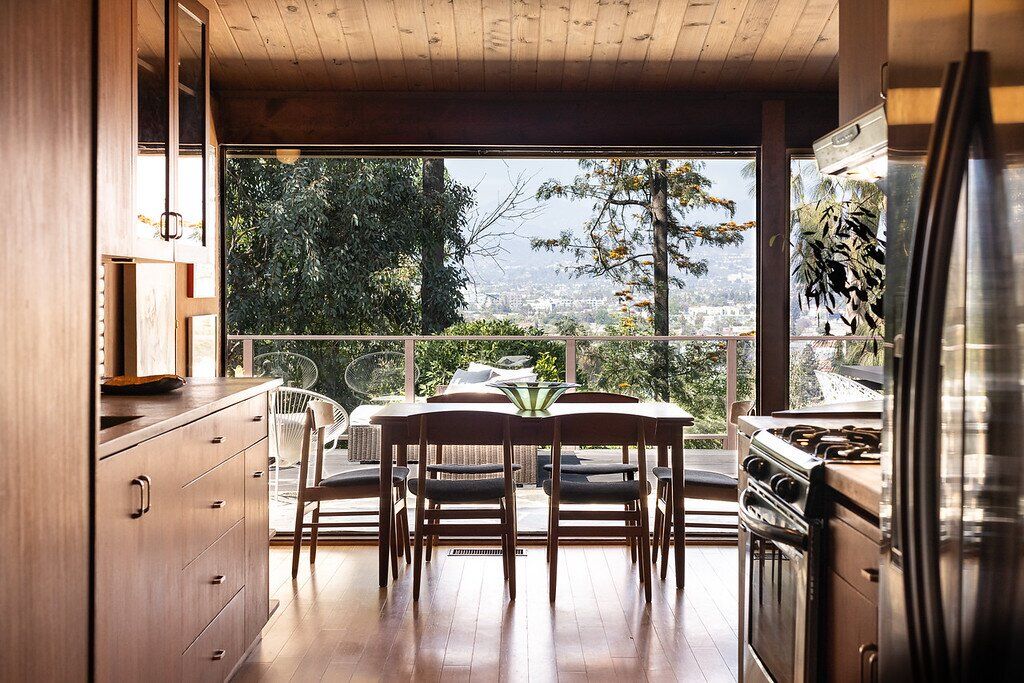 The main foyer leads into the kitchen-a space which has no shortage of captivating views.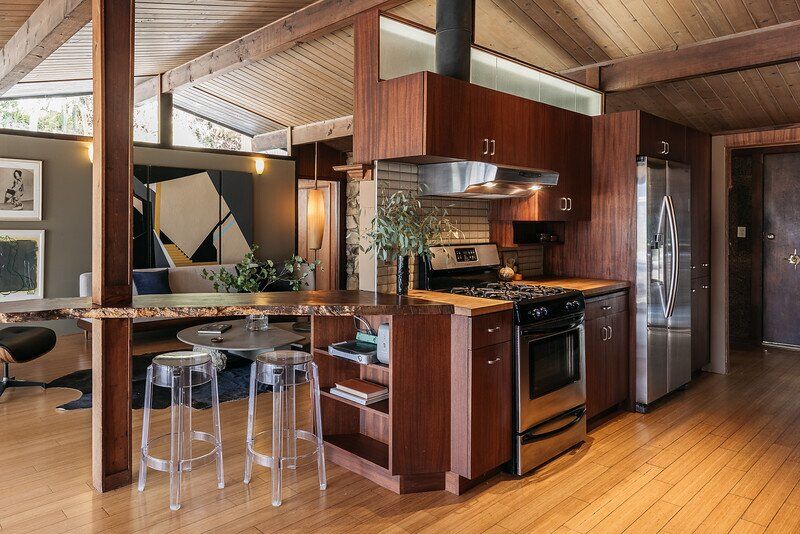 Artistic details dot nearly every room in the home, including the wooden countertop extension which gracefully hugs a structural beam to create casual bar seating.

Spanning 1,535 square feet, the home presents two bedrooms, two bathrooms, and an office space. A detached art studio awaits outside, along with a spacious three-car garage. The hillside lot also offers enough room to add an ADU with its own driveway, if desired. Scroll ahead to see more of the property, now listed for $1,535,000.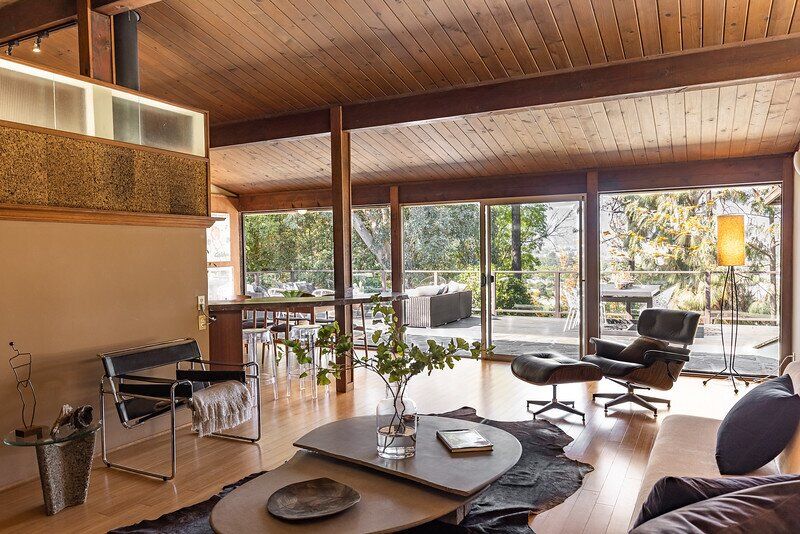 Around the corner of the kitchen is a sun-drenched living room.




In addition to the corner fireplace, the room also boasts built-in shelving and clerestory windows.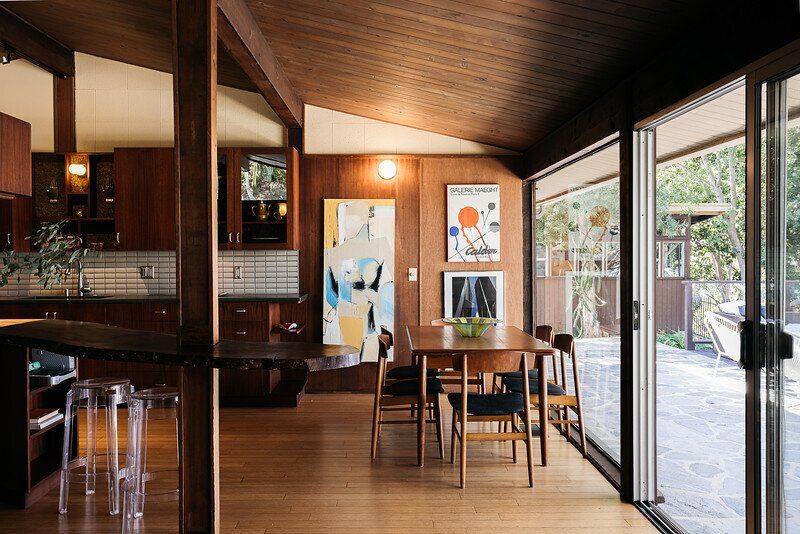 Floor-to-ceiling glass doors open the dining area up to the rear terrace.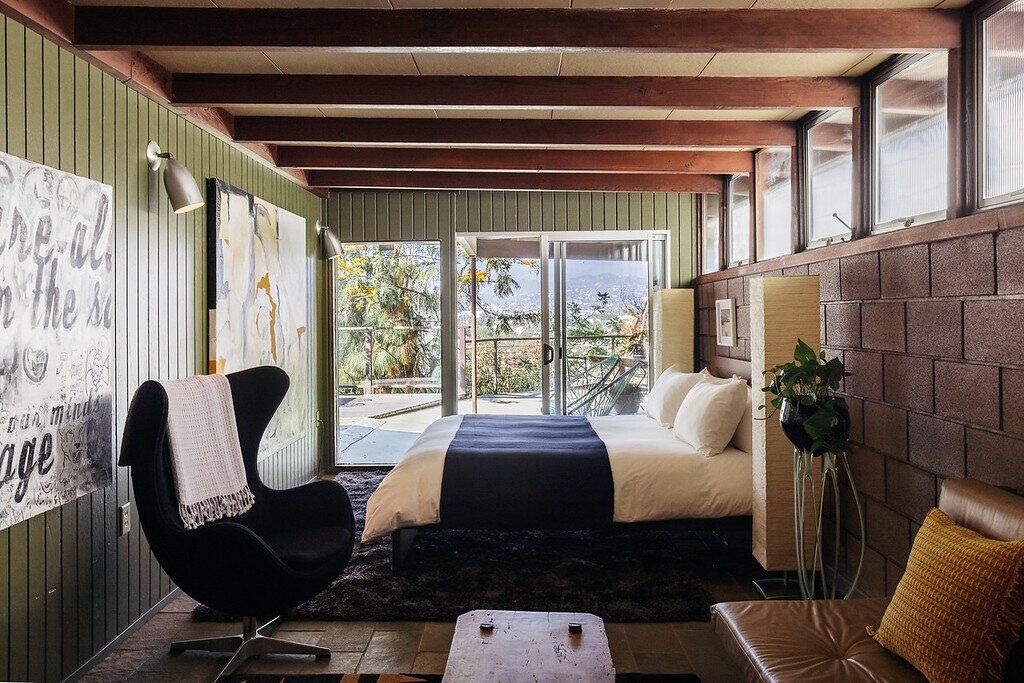 Each of the home's two bedrooms offers direct outdoor access and is fitted with midcentury flair.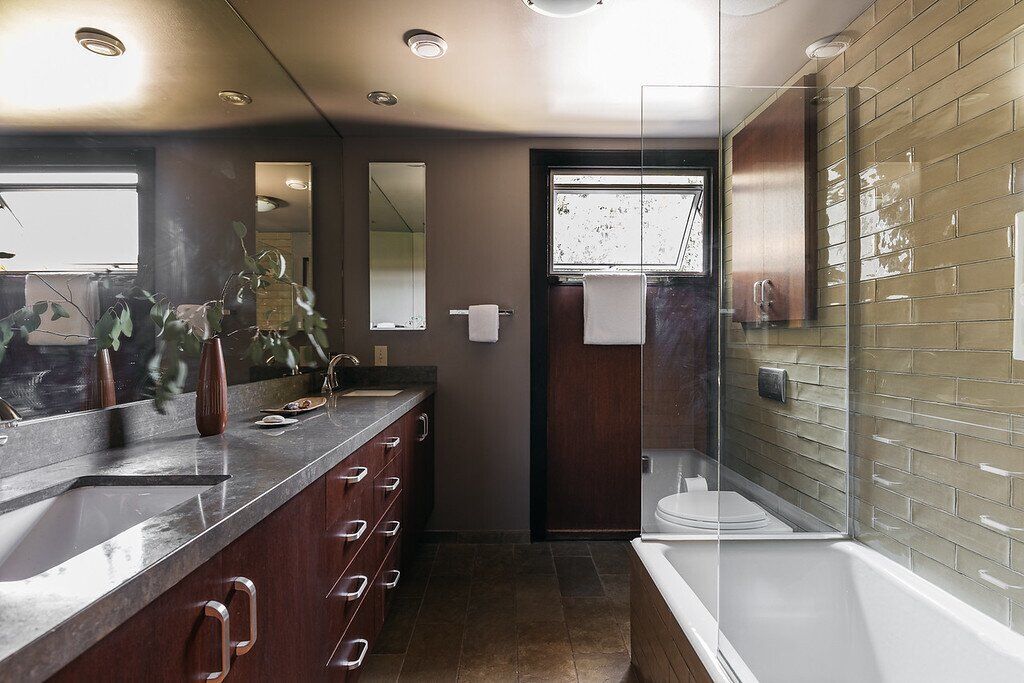 A peek at one of the two bathrooms, which features a double vanity and large soaking tub.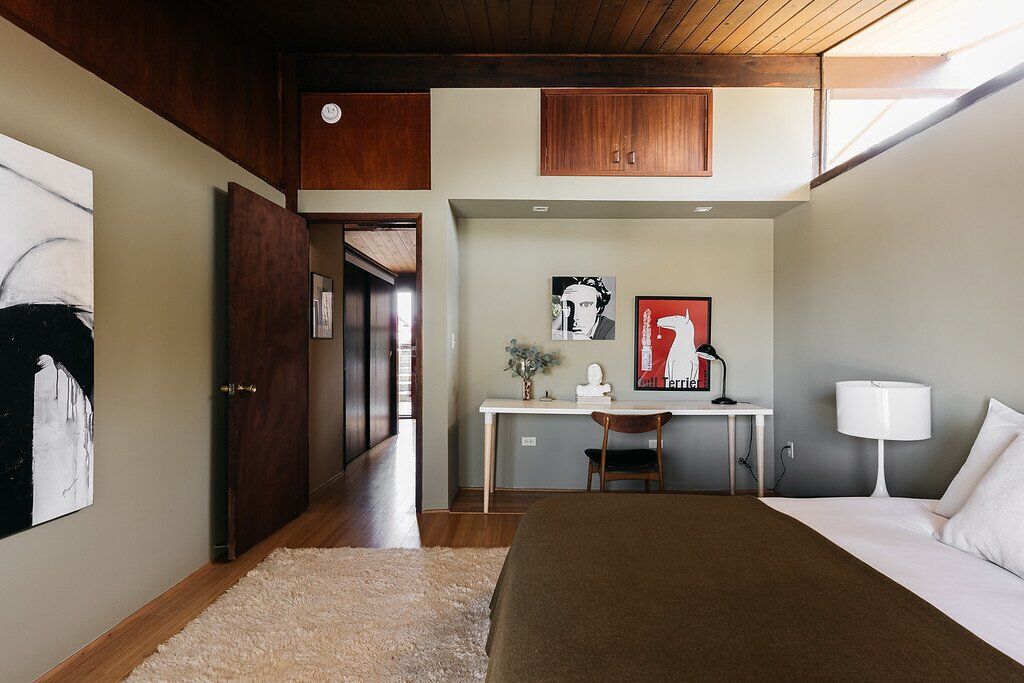 A small desk area awaits in the other bedroom, along with additional storage.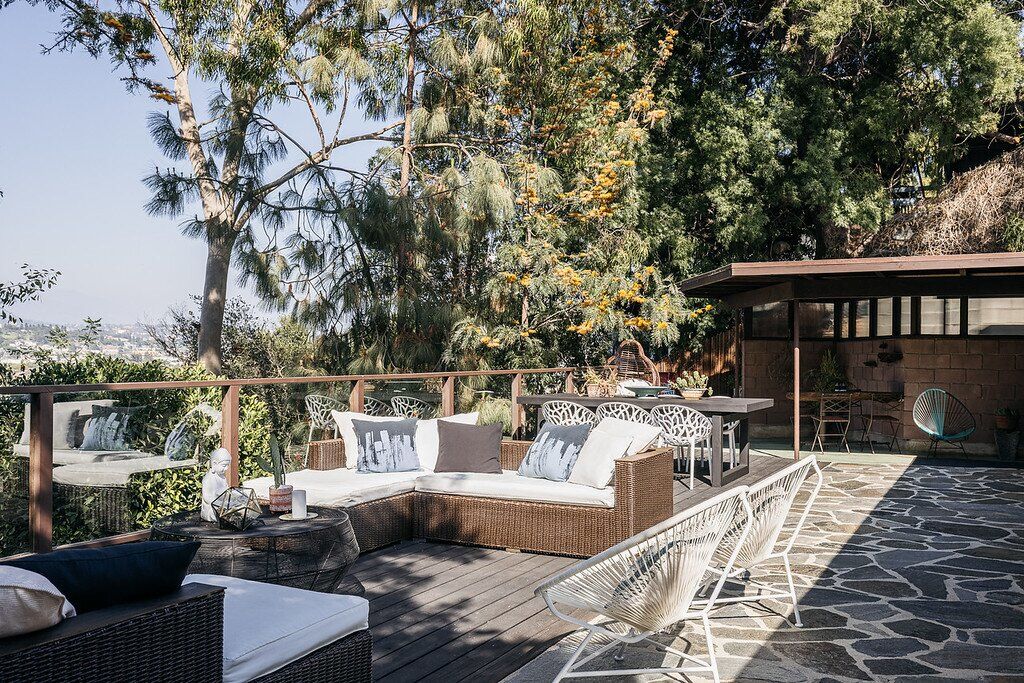 A closer look at the sprawling terrace, which boasts plenty of space to gather and entertain.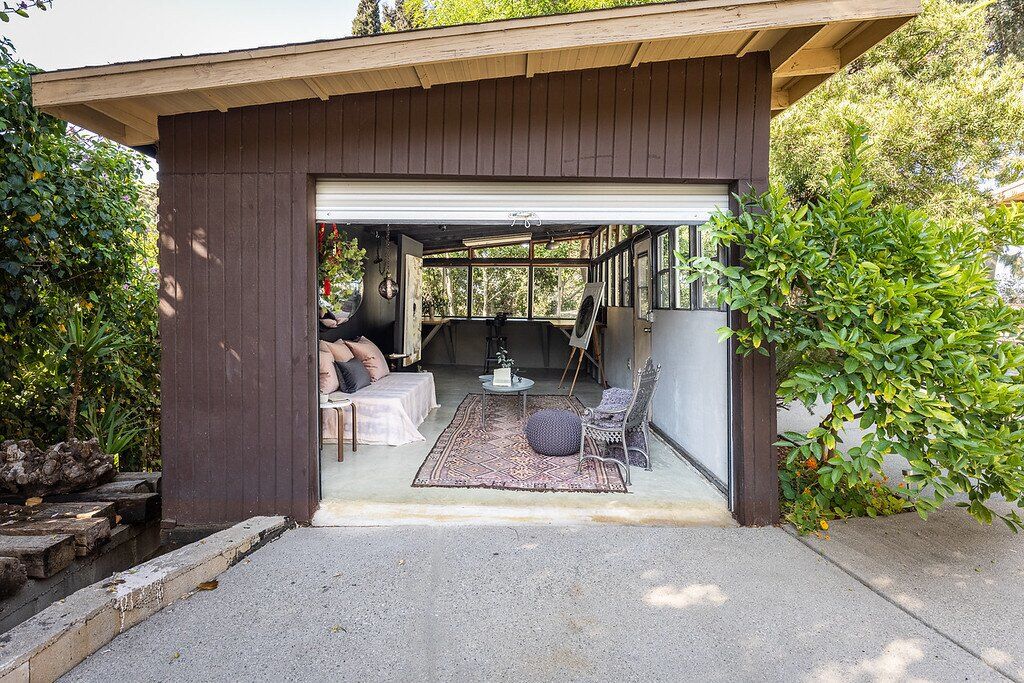 Sporting a similar aesthetic as the main house, the detached art studio is bathed in natural light and receives plenty of fresh breezes thanks to the garage-sized door.