On a rocky point facing outwards in both directions to the Pacific, sits Casa Naila, embracing an uninhibited view of the ocean. No fence comes between the property and the beach, and each of the four sloping-roofed structures is a different height, reflecting and merging with the surrounding rocky terrain. "Casa Naila seeks to honor Oaxaca in all its aspects," say the architects, "from the choice of materials and construction systems, to its customs and experience of the spaces."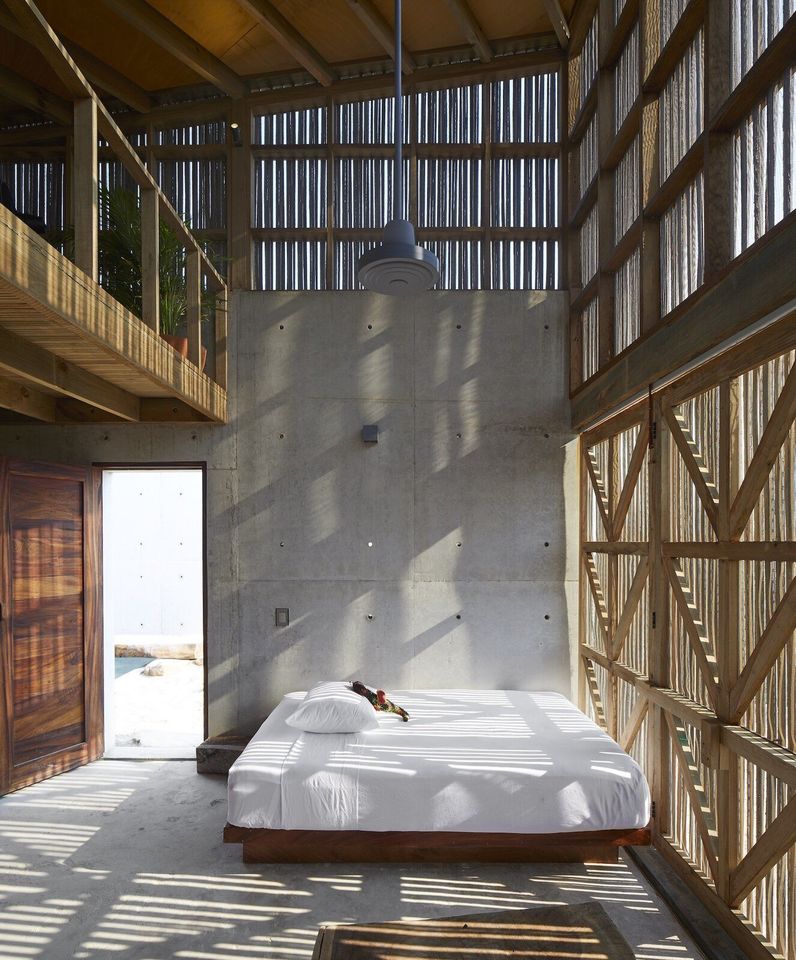 This respect for Oaxaca is seen throughout both the construction methods and the interiors. The upper wooden frames and exteriors were constructed from systems used by coastal communities in vernacular houses. Vertically striped, palm bone wood slats clad the exterior, allowing the view-along with copious dappled light to enter the property-while also maintaining privacy.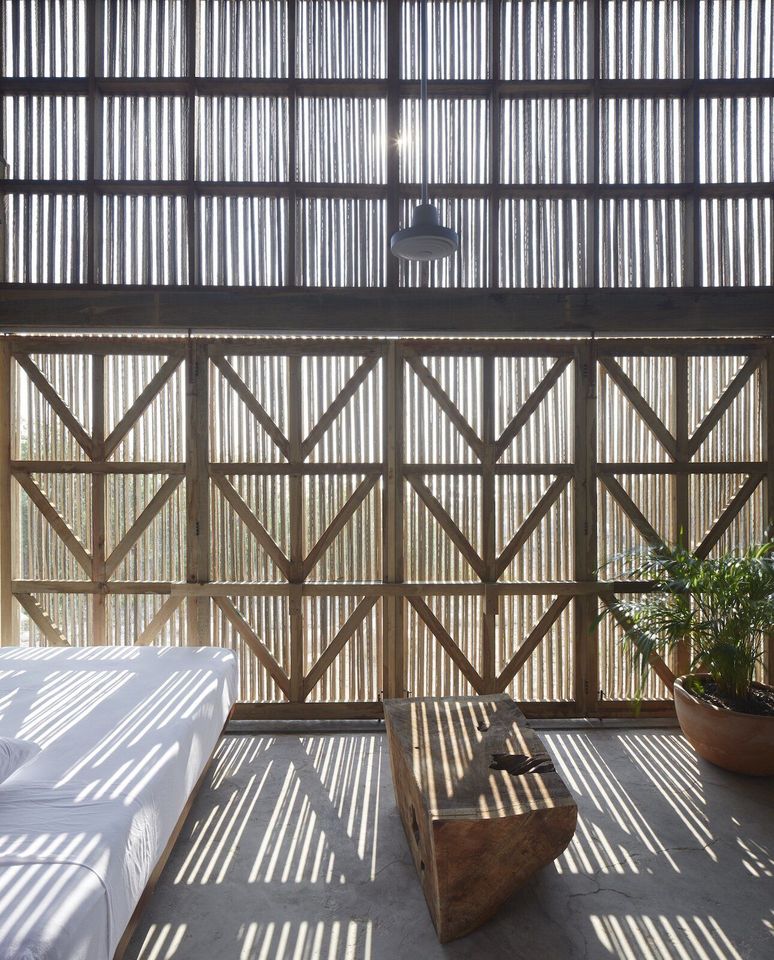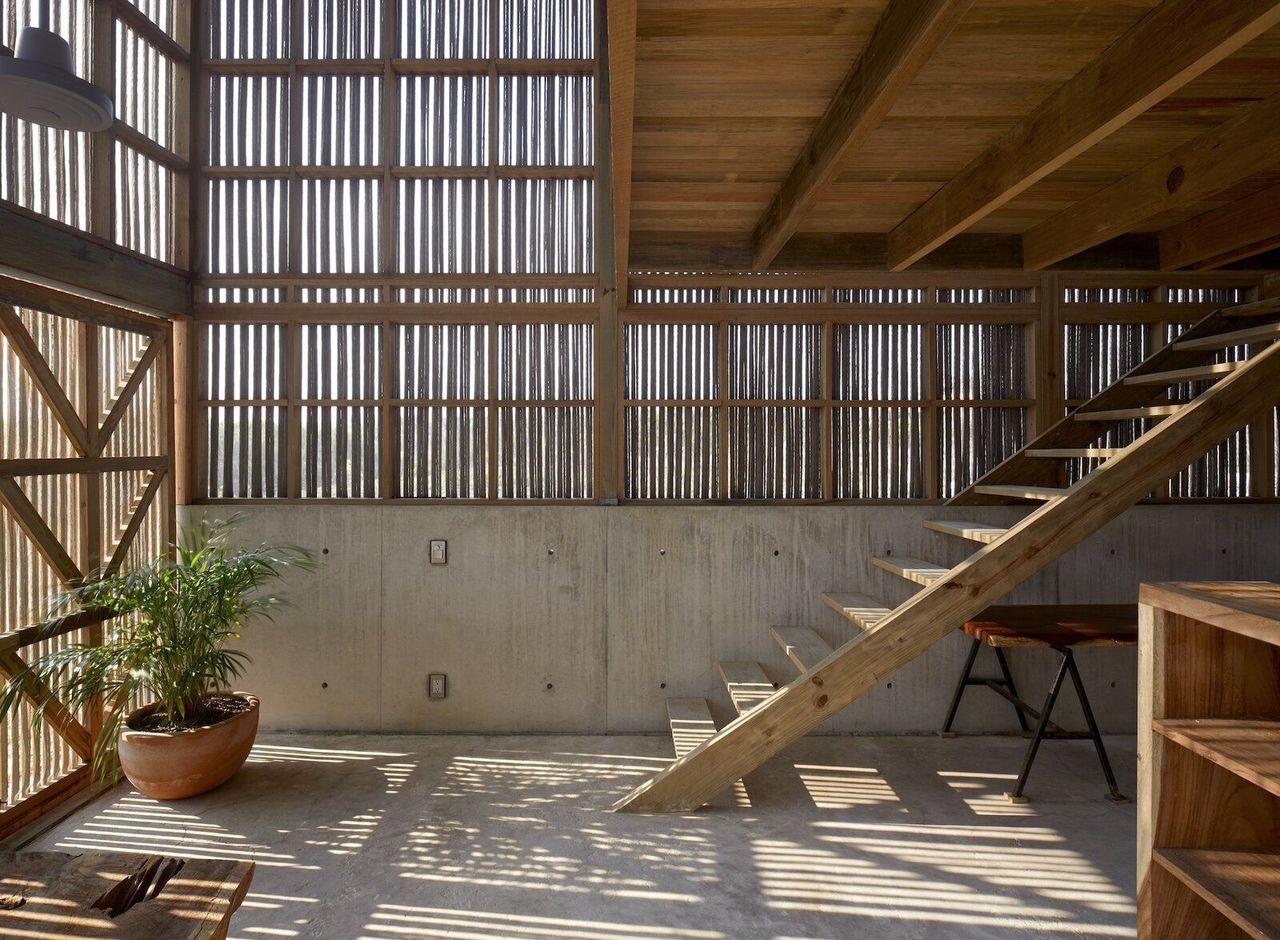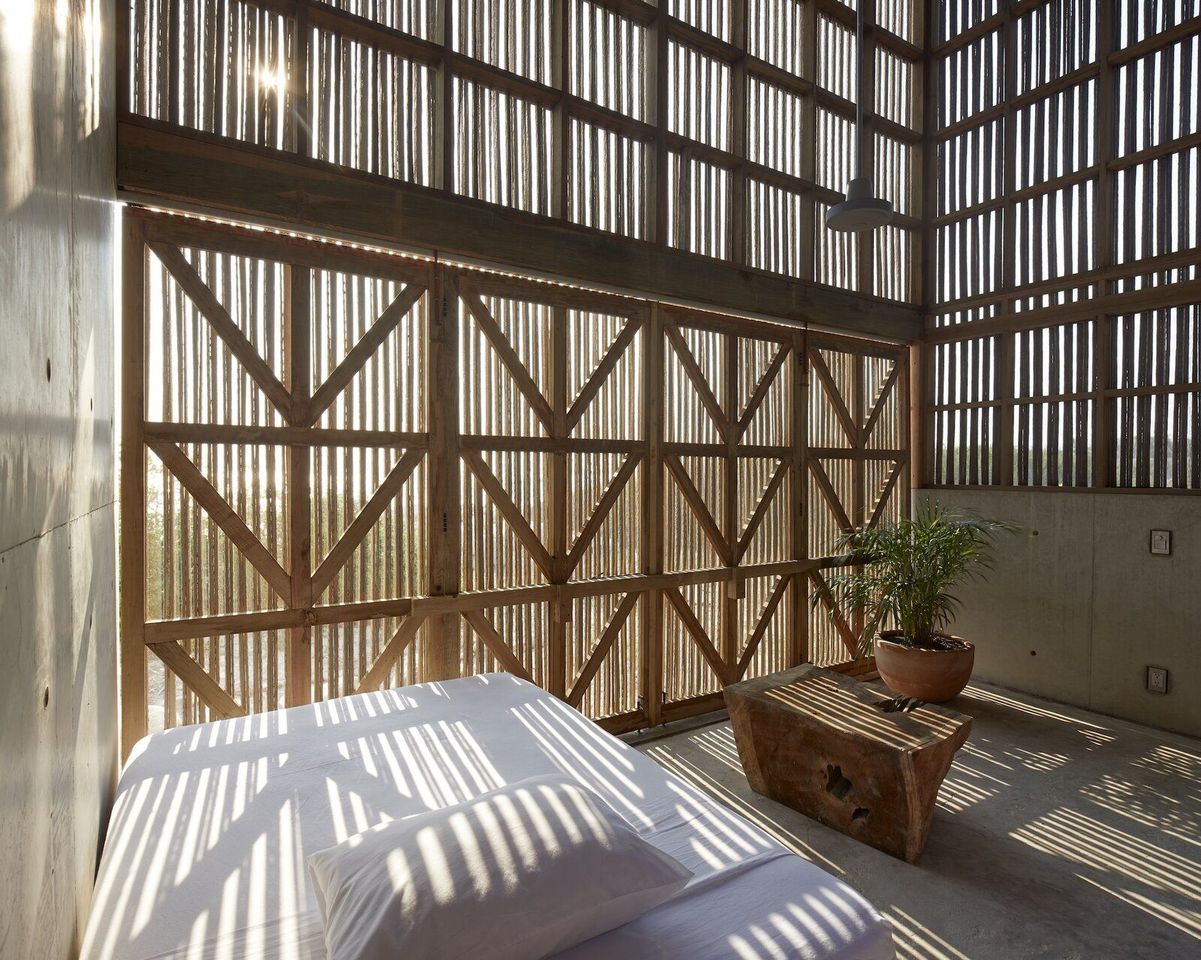 The warm and rustic kitchen features a mud stove, conventional to Oaxaca's country houses.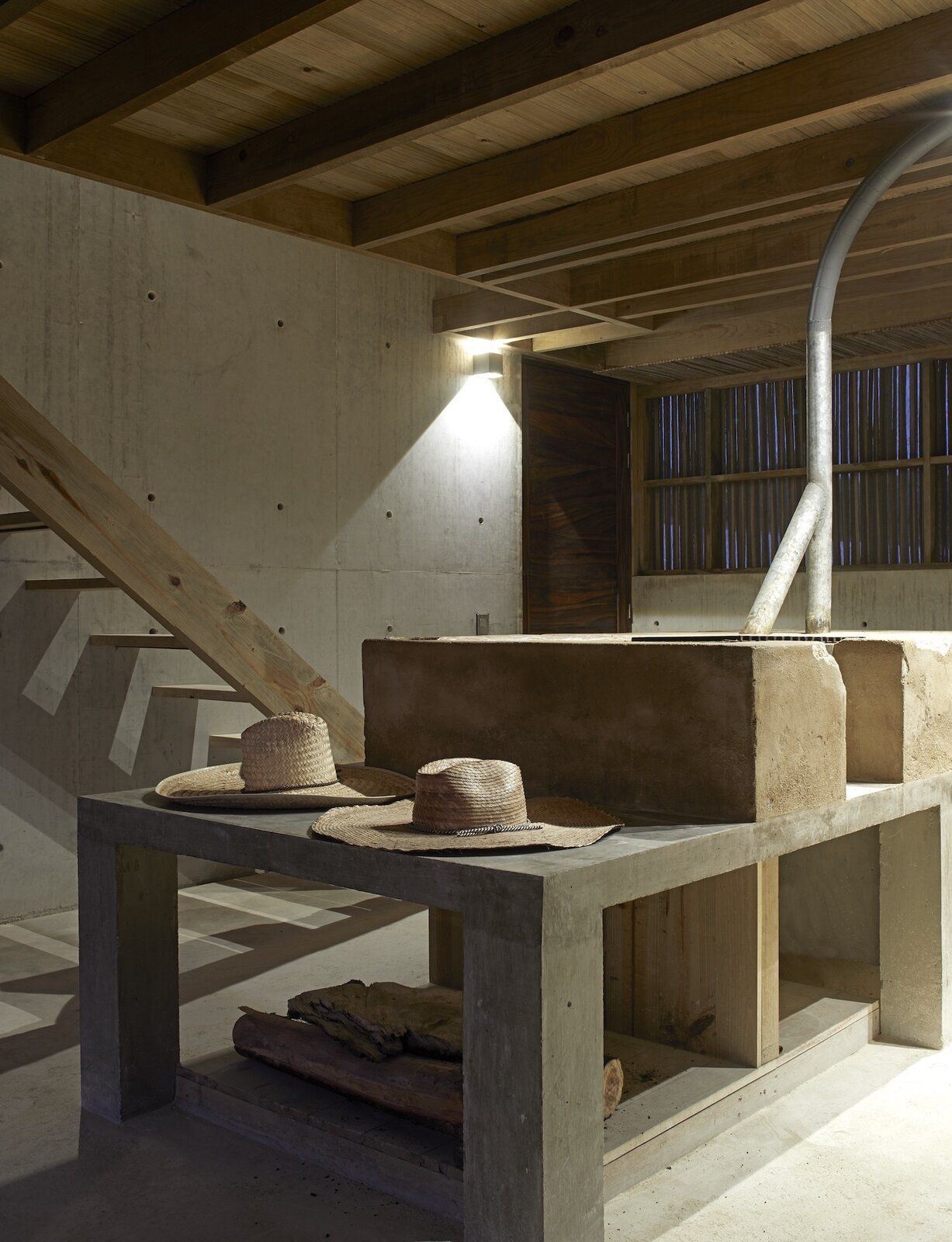 In the central living area, boathouse-style doors with thick timber frames swing wide open to the elements, while the low-maintenance concrete floor, coupled with the minimal aesthetic and large accommodation capacity, encourages the house to be used as a base for beach-going and socializing.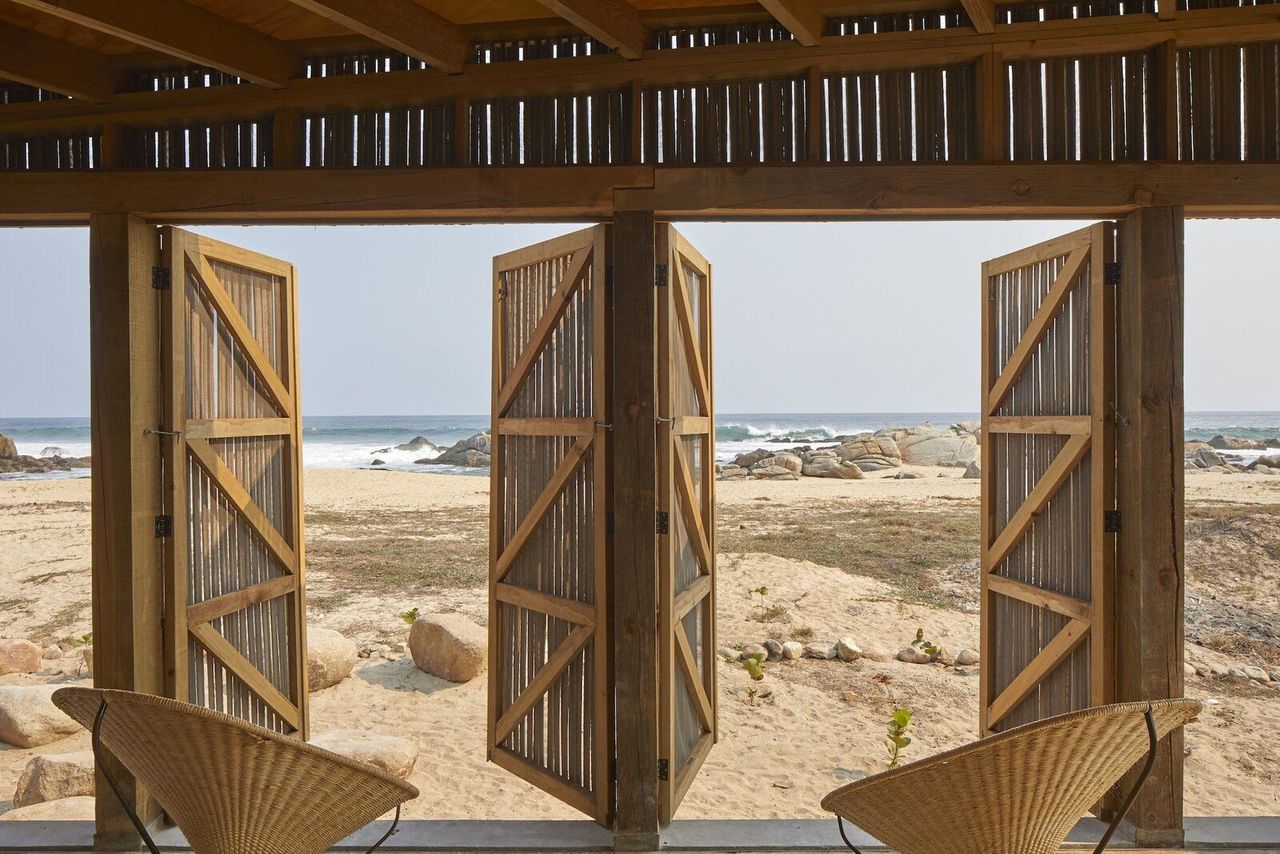 Outside, the immense cross section of a tree traverses the pool, providing a walkway or a place to perch.