Architecture buffs will perk up to know that a 1963 residence by Brutalist architect Juliaan Lampens is on the market in Marke, Belgium, near the city of Kortrijk in West Flanders.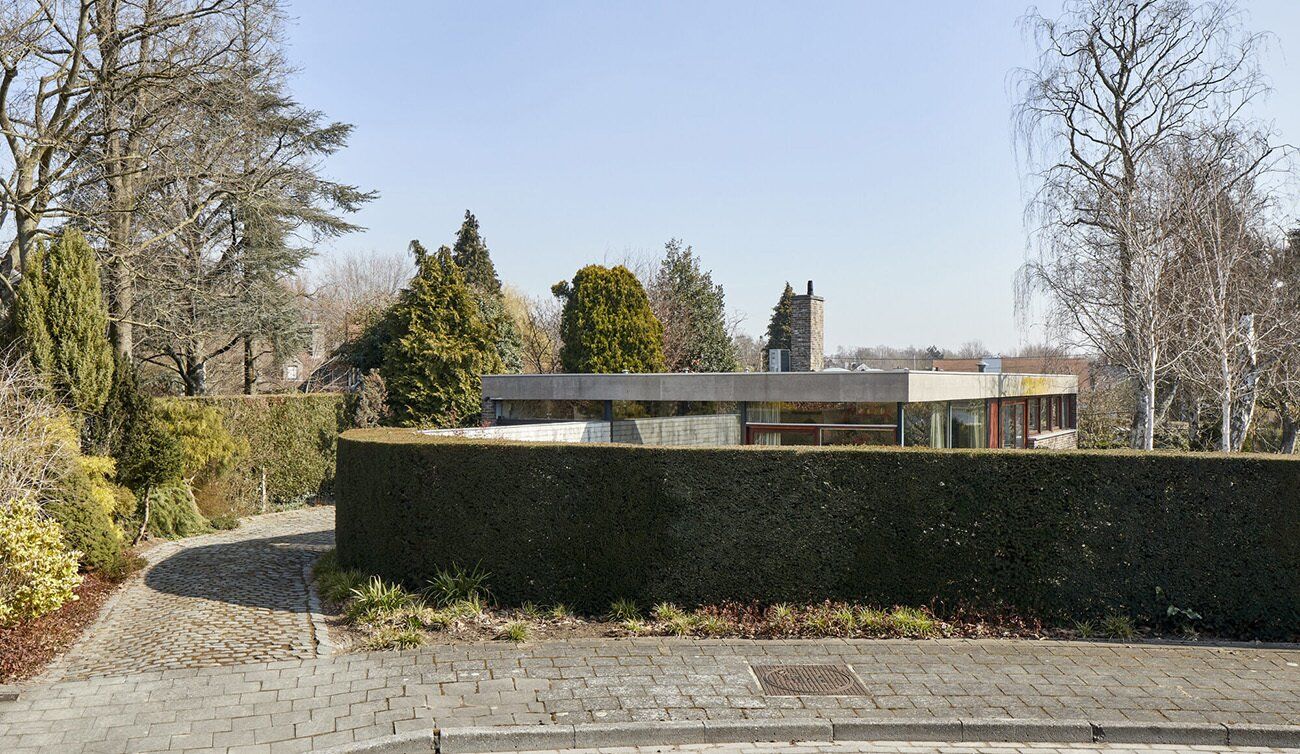 Located in the suburb of Marke, the preserved 1963 abode-built by Brutalist architect Juliaan Lampens-sits almost concealed from view, enclosed by a curved, hedge-lined garden.

In true Lampens style, the residence's flat, low roof allows it to hide from view. A thick row of manicured hedges lines the property, creating an oasis of calm, while a winding cobblestone drive adds a hint of charm.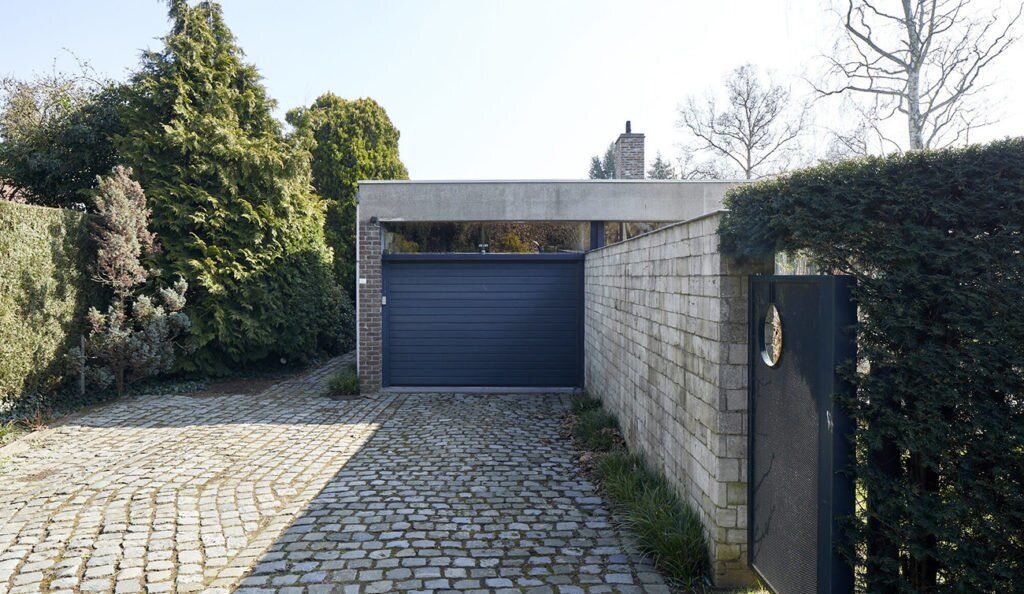 The cobblestone driveway leads to the attached garage and side garden entrance—practically the only features of the home visible from the street.

Upon entry, a wide corridor leads into the main living area, where Lampen's fascination with Scandinavian post-war design can be sensed. Extensive glazing opens the interior to the back lawn, capturing panoramic views of lush greenery. Refinished wood ceilings add a layer of warmth to the overall concrete form.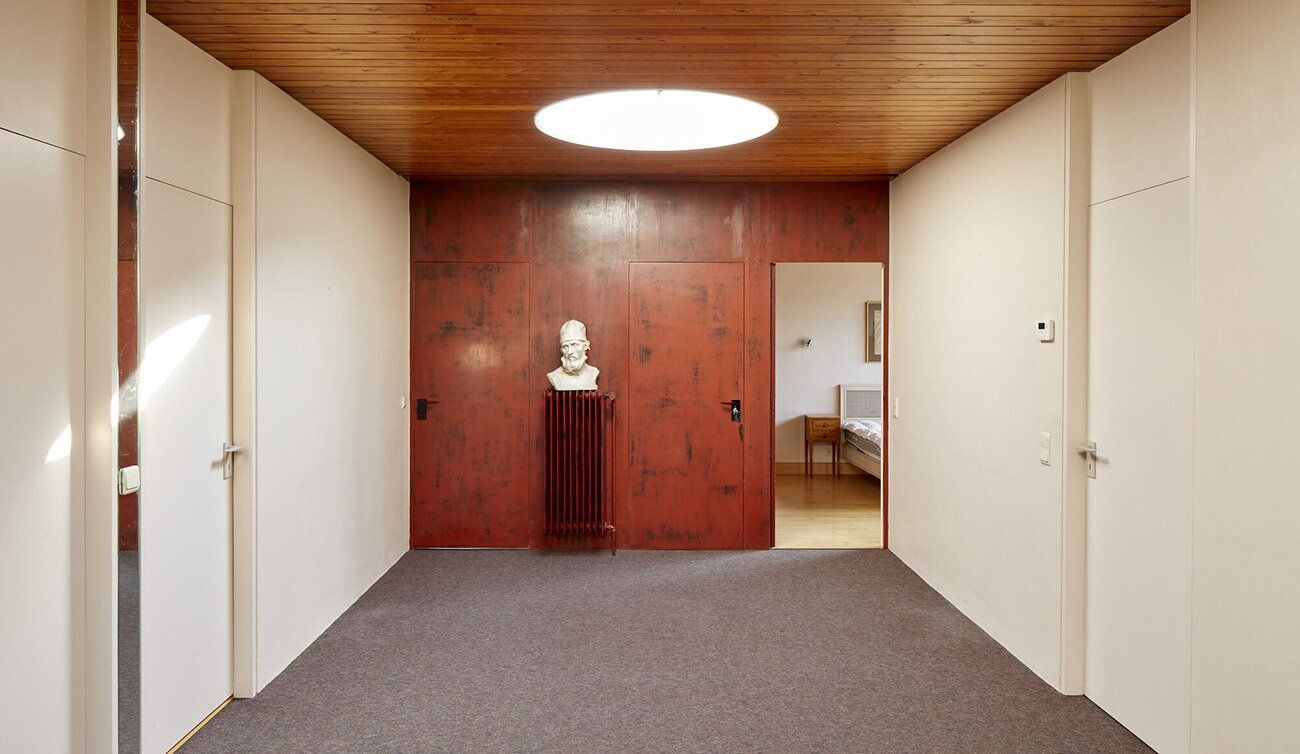 Wide, circular skylights are peppered throughout the home, including in the wide entry corridor.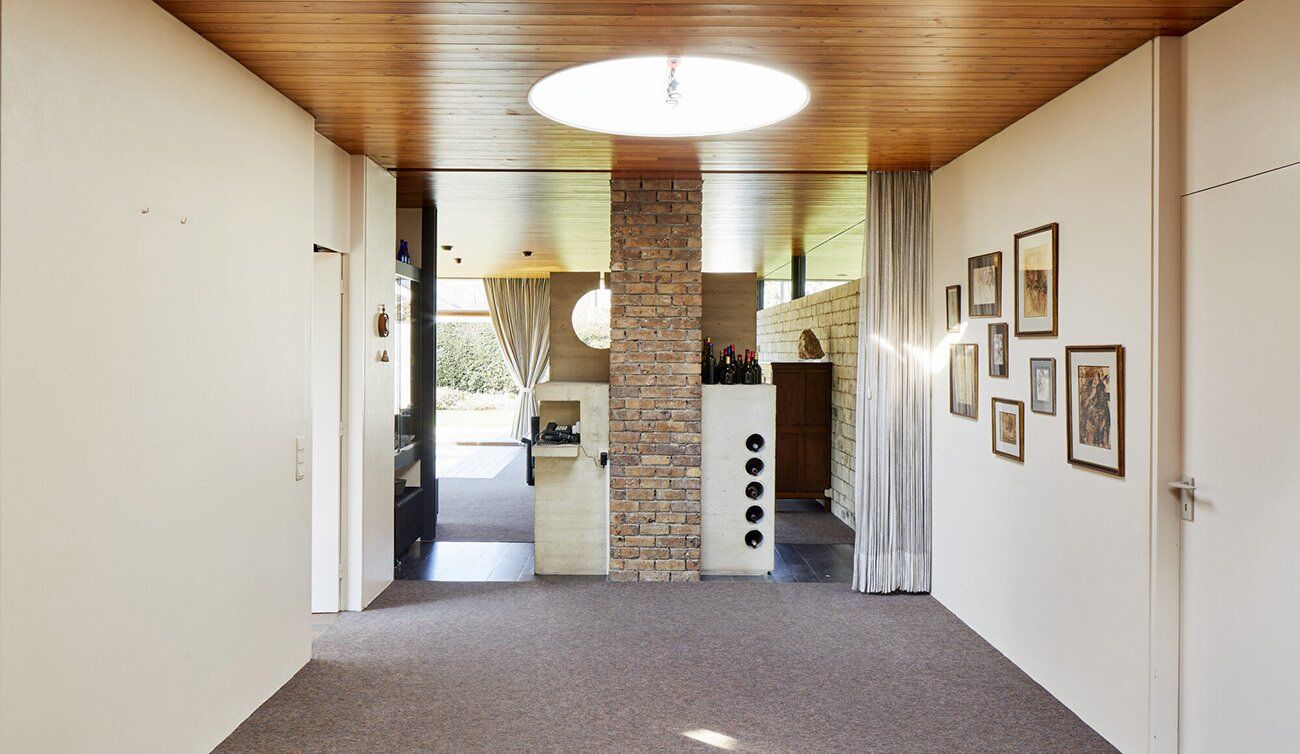 The view from the other end of the corridor, showcasing one of the dwelling's supporting brick walls, which runs from the edge of the main living room and continues to the outside garden.

Supporting brick walls run through the residence and continue outdoors. A freestanding, sculptural fireplace also serves as a central divider, separating the primary living spaces with the nearby sleeping areas.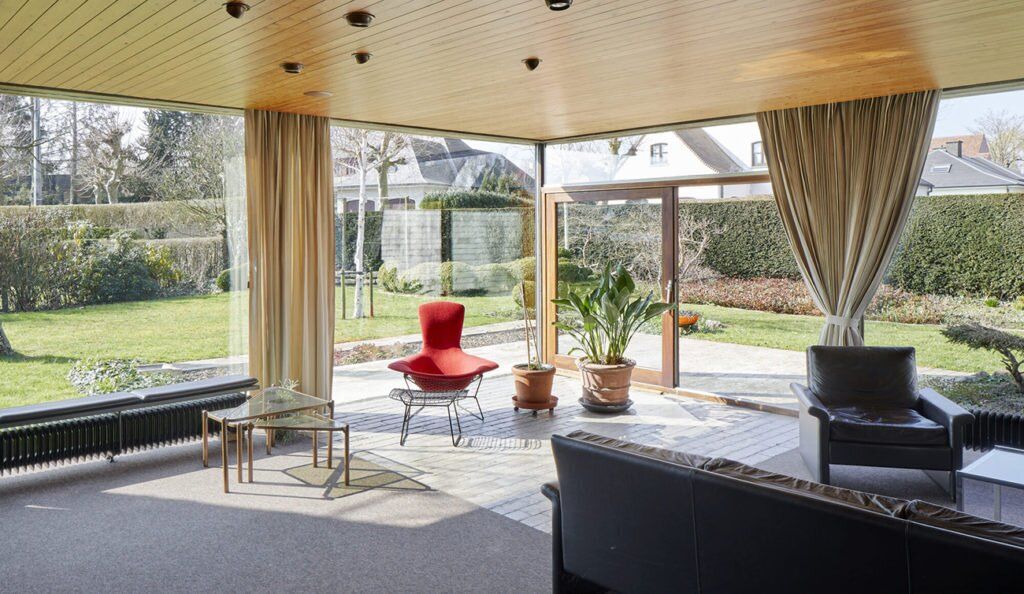 Floor-to-ceiling glazing frames much of the living room, presenting an intimate connection with the home's green surrounding. A wood-framed glass door offers direct outdoor access.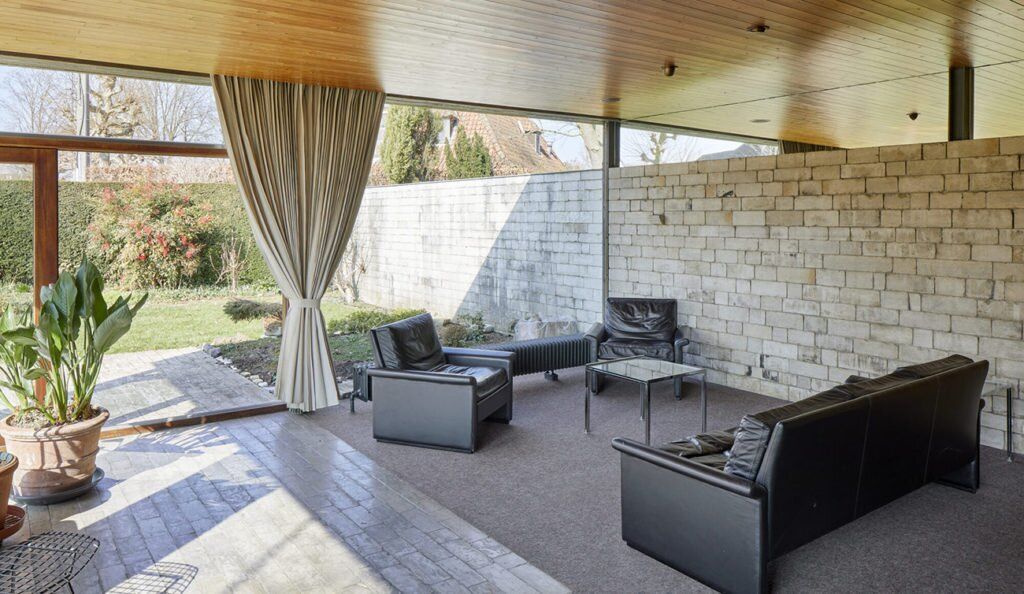 Both the brick floor and wall extend past the glazing, blurring the lines between inside and out.

In total, the home offers four bedrooms-three of which overlook the backyard garden-and one bath. Concrete terraces also line the property, encouraging indoor/outdoor living. The large backyard is fully bordered, offering a serene retreat from the neighboring city.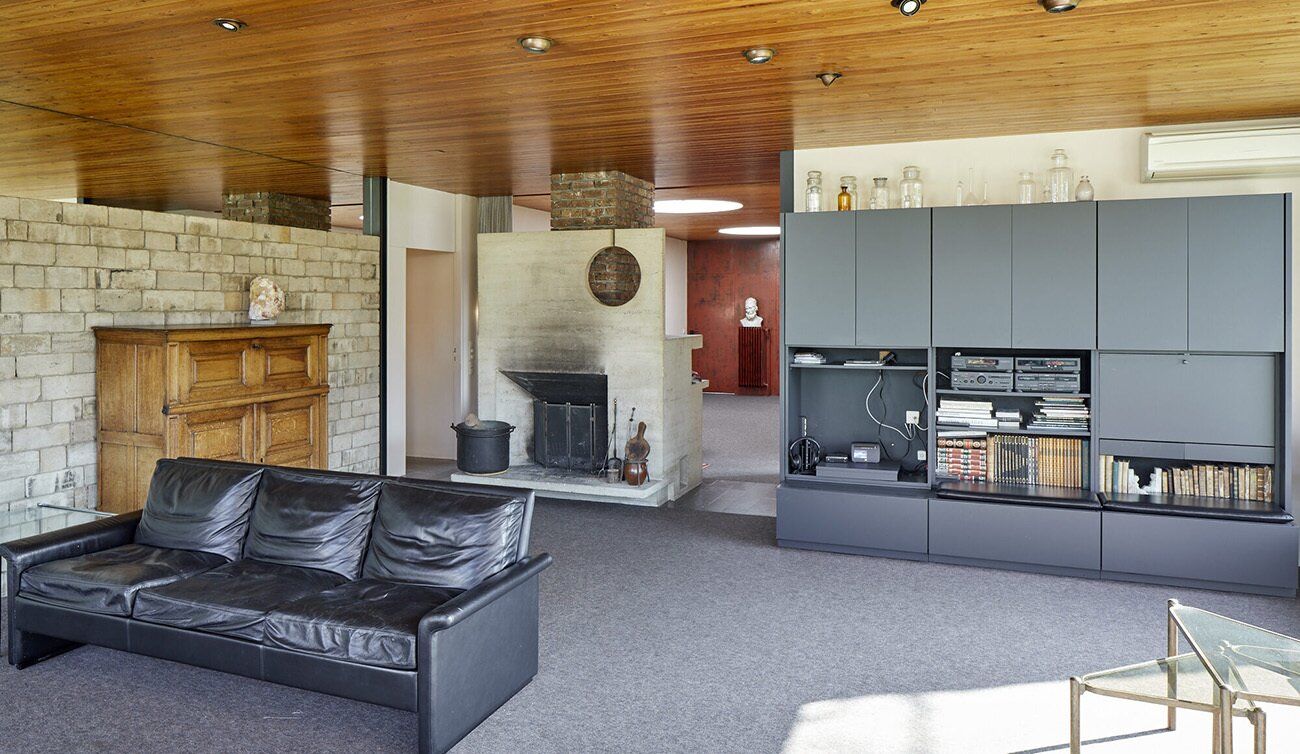 A look at the freestanding concrete fireplace at the edge of the living room, featuring a circular cutout motif. Throughout, the home boasts a thoughtful mix of concrete, glass, and wood.

Born in Belgium in 1926, Lampens received international praise for his Brutalist structures, including 35 residences. One of his most well-known projects is the 1972 Van Wassenhove House located outside Ghent, which allows visitors to arrange overnight stays as a way to more fully experience the intricate design.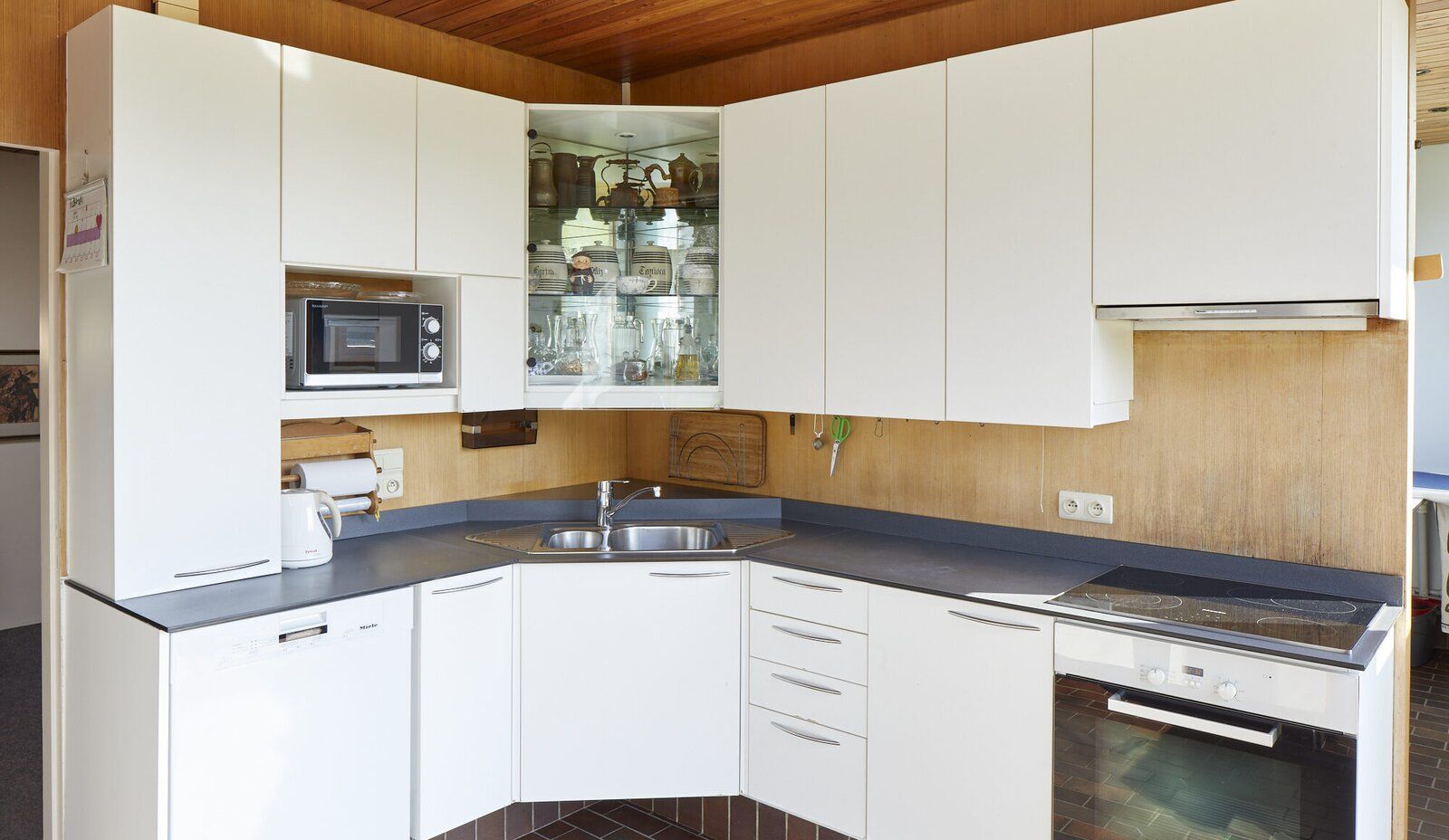 Steps from the living room is the kitchen, which offers plenty of cabinetry and counterspace.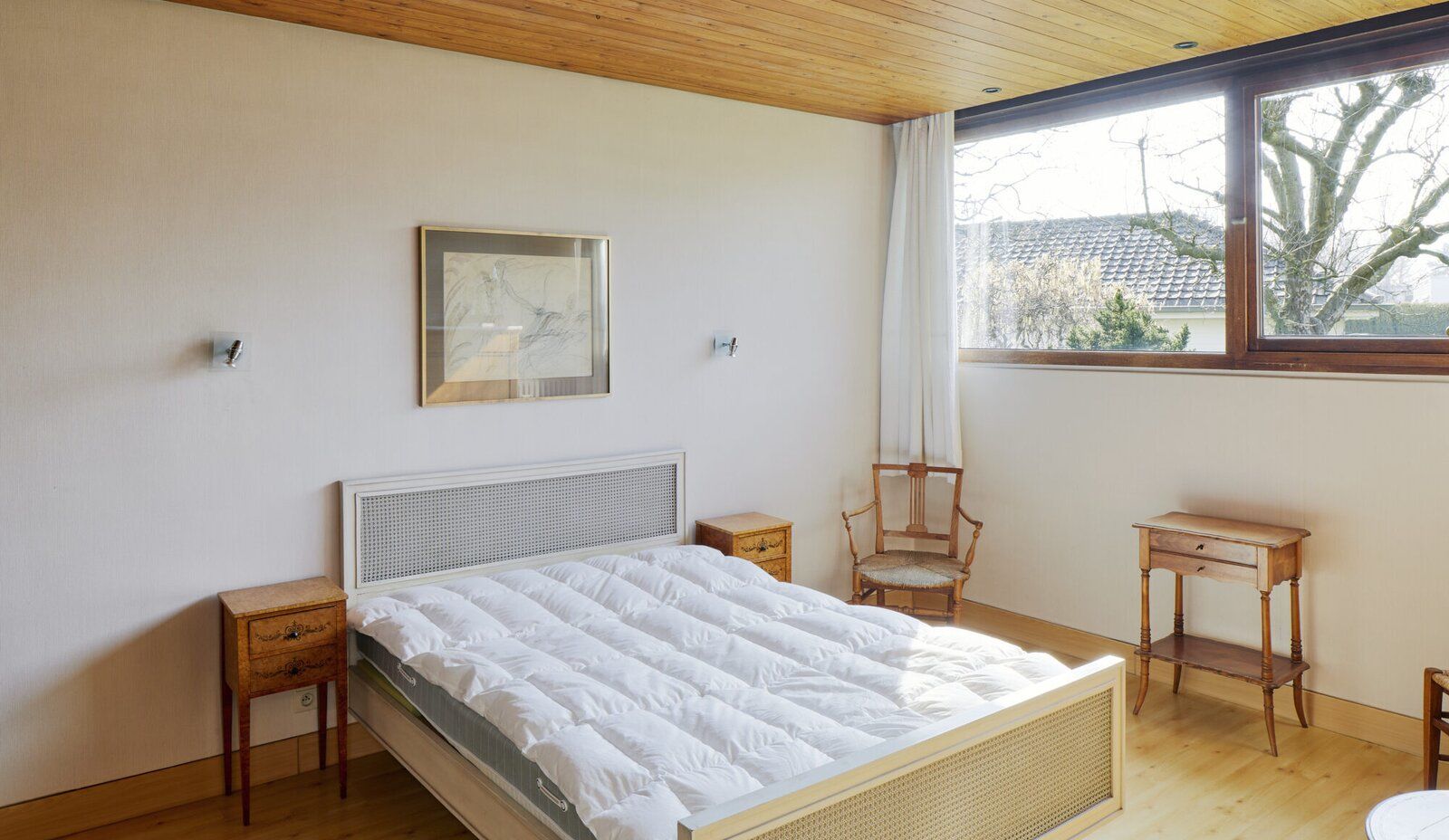 All of the bedrooms are spacious, airy, and capped with wood-clad ceilings.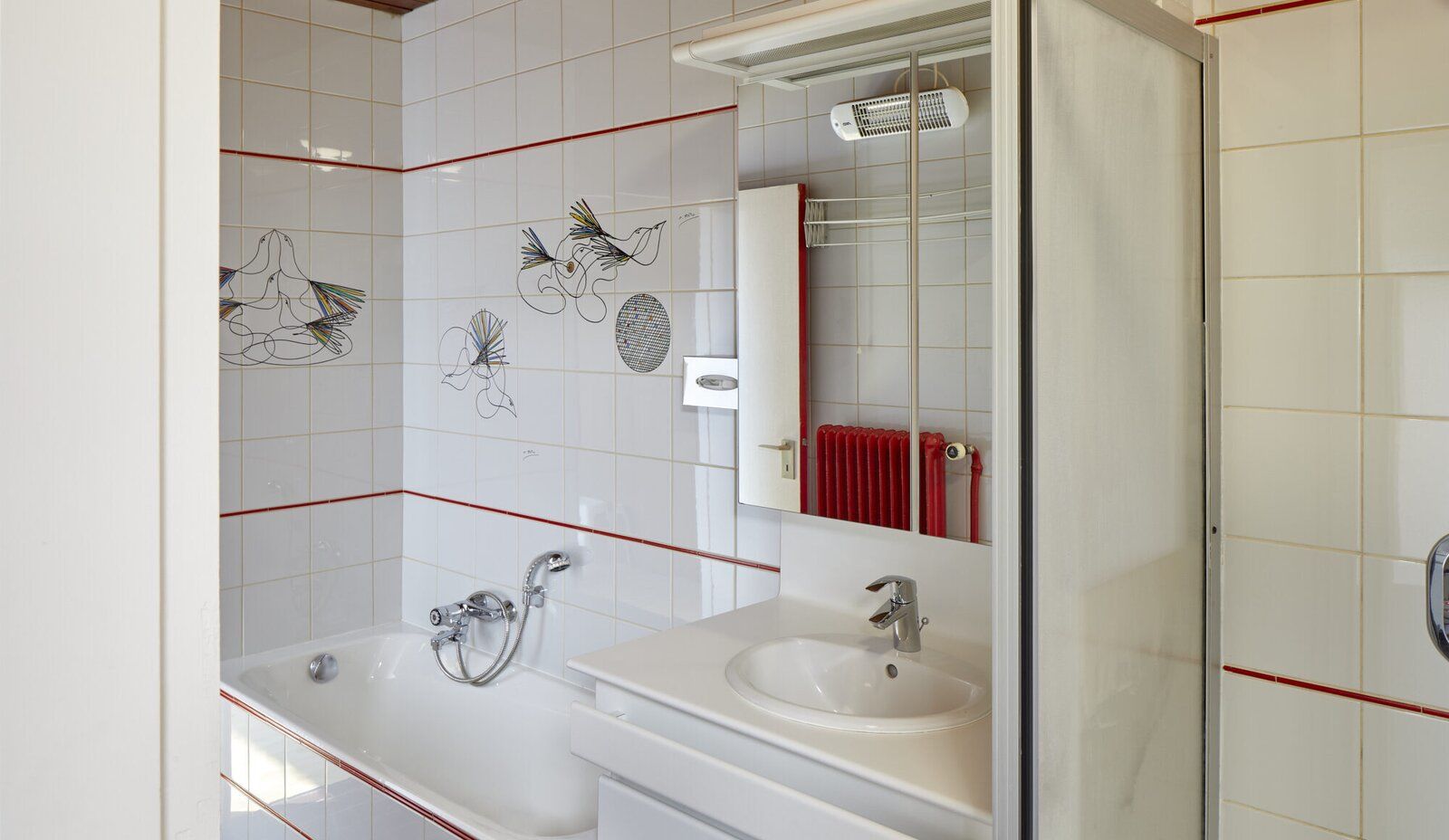 The bathroom is dressed in top-to-bottom tile and includes a large soaking tub.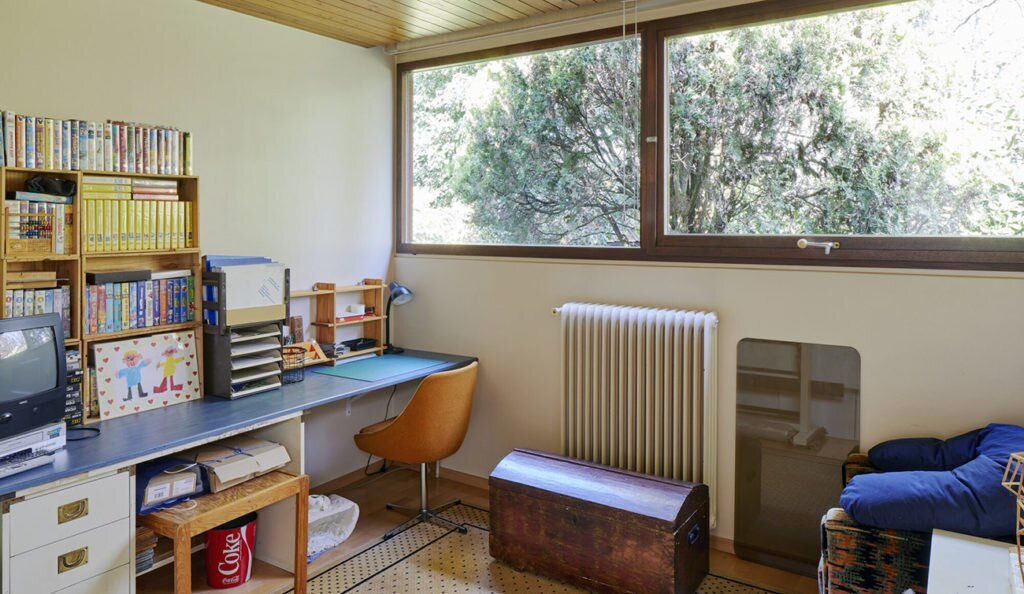 A peek at another one of the bedrooms, which is currently being used as an office.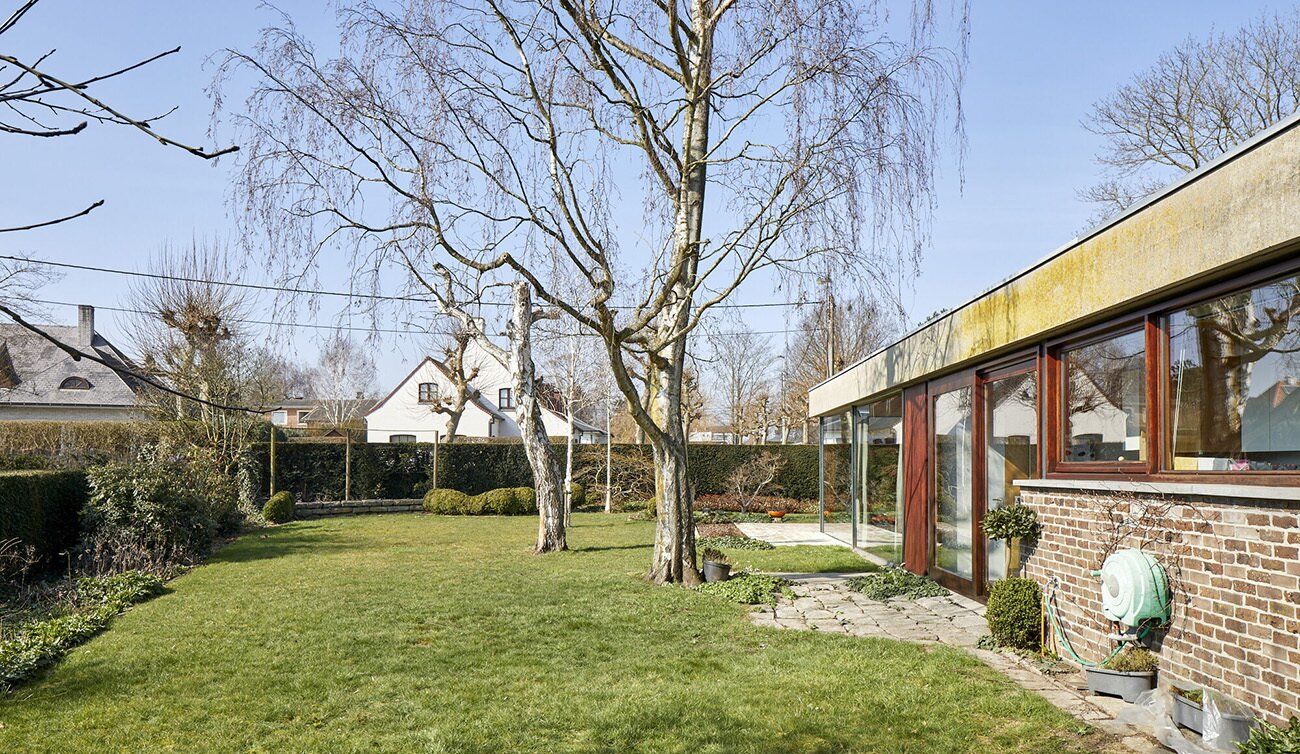 The home has a sizable grassy lawn, with bordering hedges offering ample privacy.