Perched below the Griffith Observatory and overlooking Hollywood is a lush lot crowned with four towering olive trees and a 1965 home designed by modernist architect Craig Ellwood. On a clear day, there are striking vistas out to the Pacific Ocean from the 1,700-square-foot Moore House, which the late Los Angeles–based architect built in the Los Feliz neighborhood.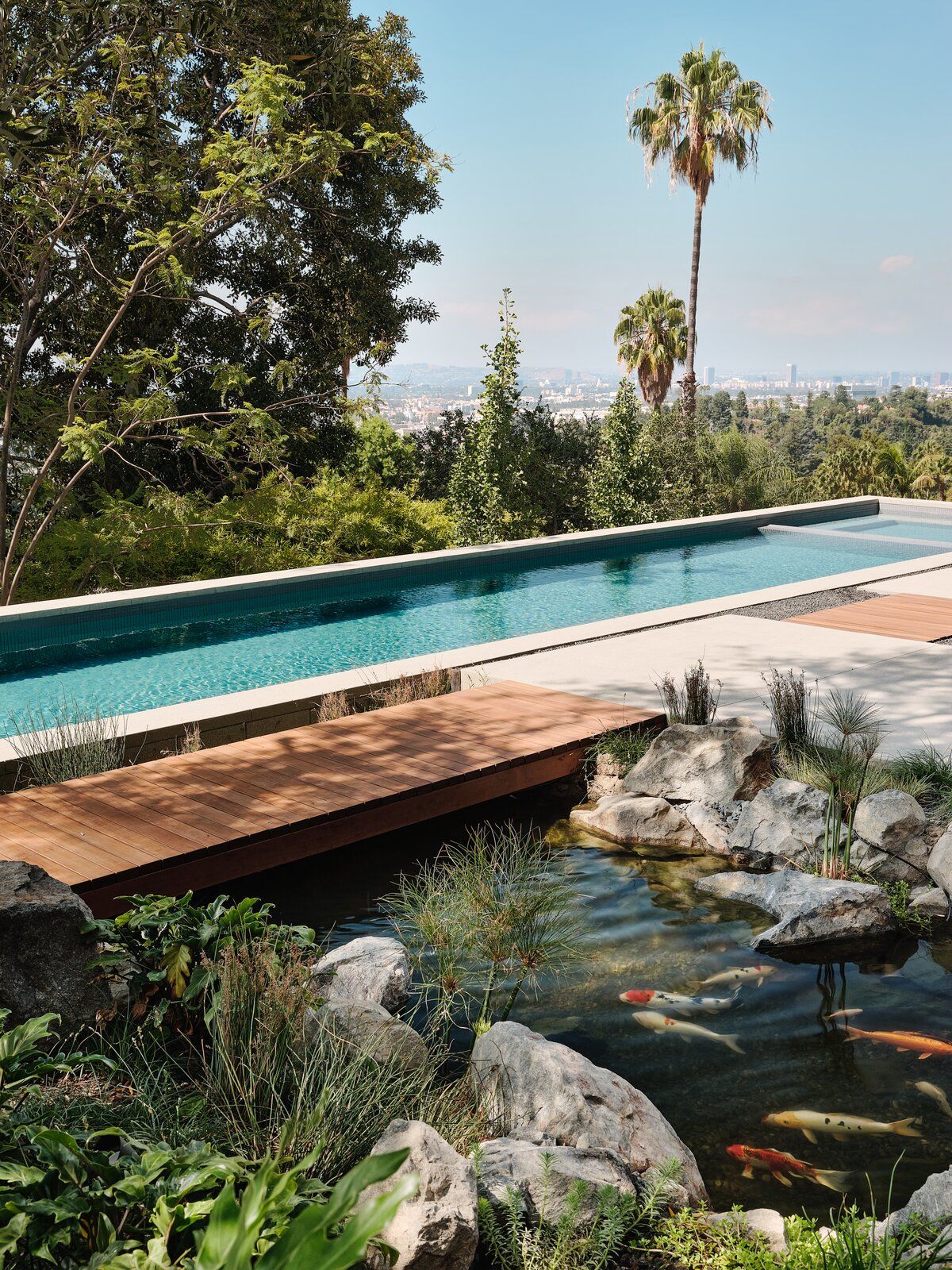 The single-level home was in need of substantial work when a young couple purchased it in 2018. Drawn to Los Angeles's midcentury architecture, the new owners-he an app designer and she a photographer-approached Woods + Dangaran, a local firm with an impressive portfolio that includes an array of modernist residences, for a likeminded collaboration.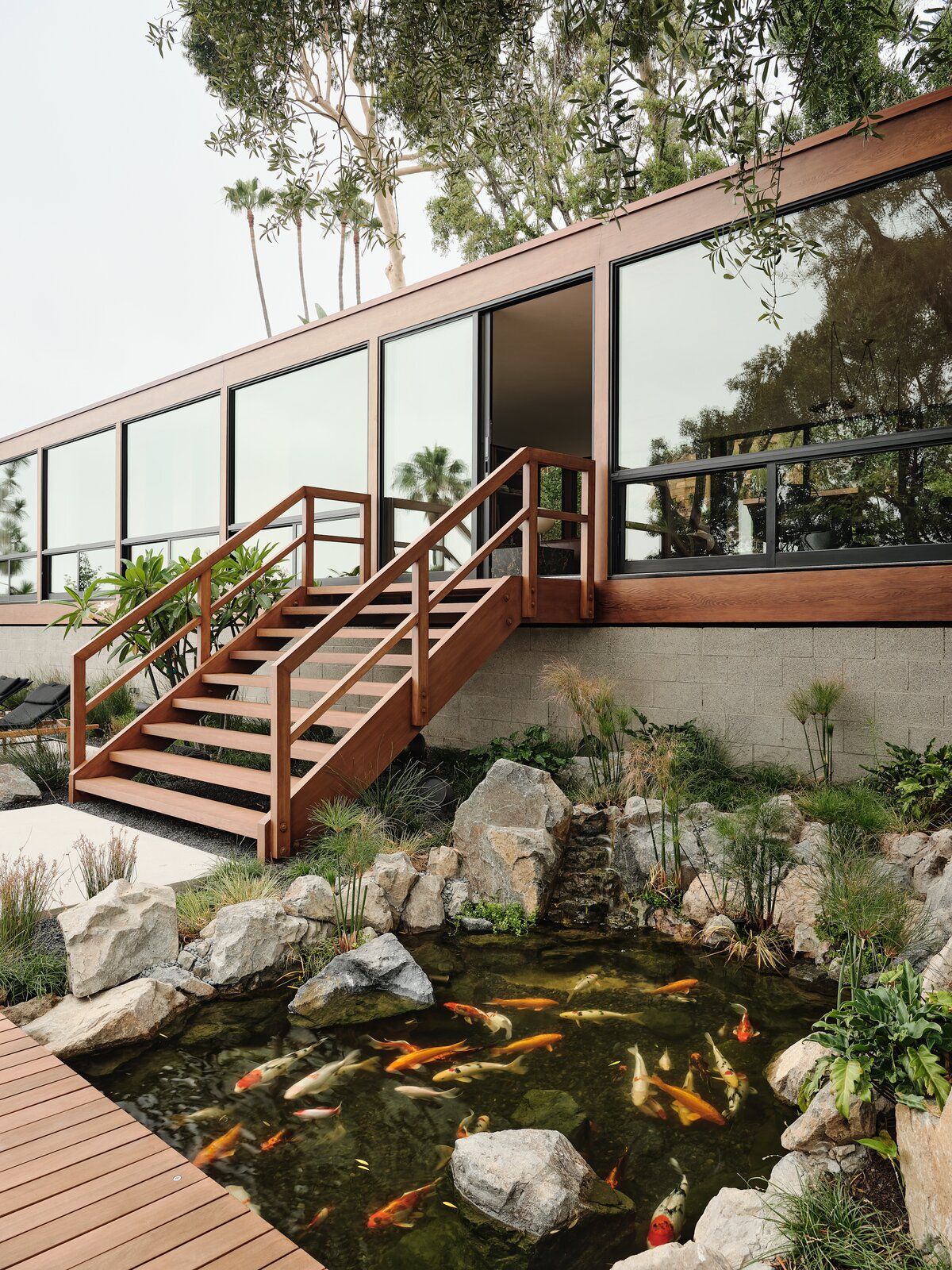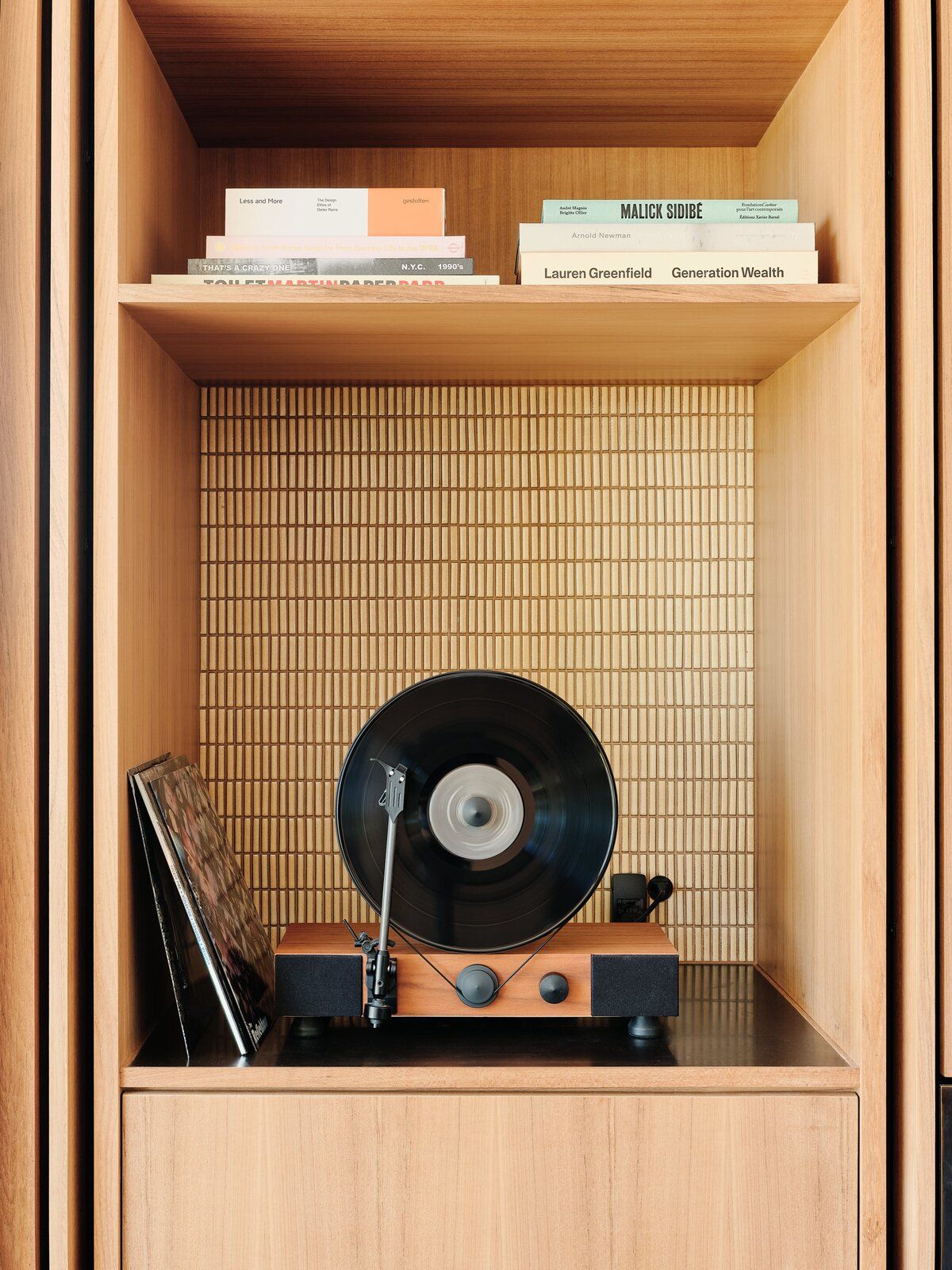 The team at Woods + Dangaran meticulously restored the home's structural framework, keeping original components like its rectilinear shape, open plan, and expansive windows. "It was important to us to keep the structure because it really was classic Ellwood," says Joe Dangaran, who cofounded the firm with Brett Woods.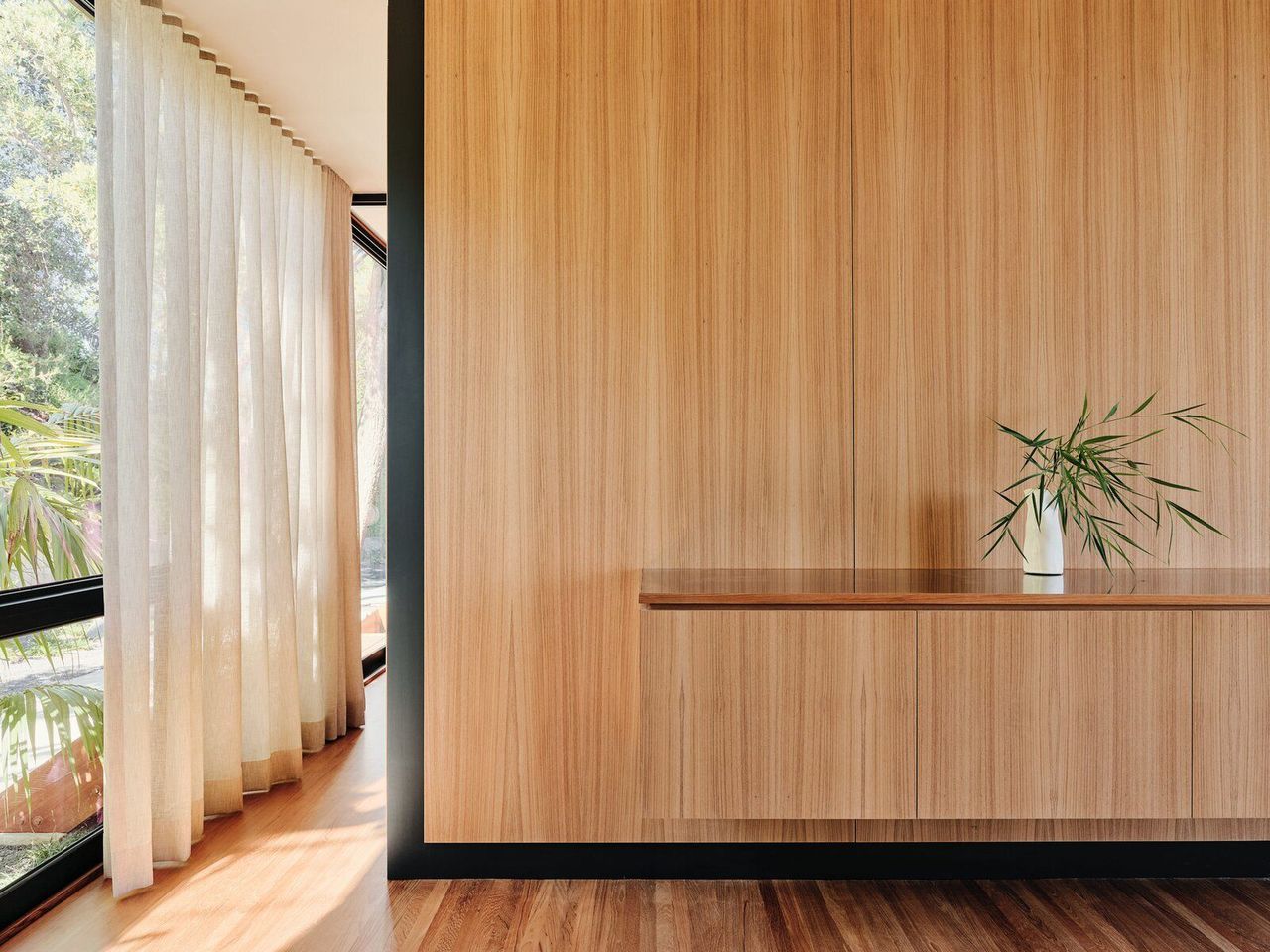 Perhaps the biggest structural intervention to the Moore House is the 60-foot-long lap pool at the front entrance. The pool takes its cue from the home's modernist grid system and nearly matches the length of the original structure.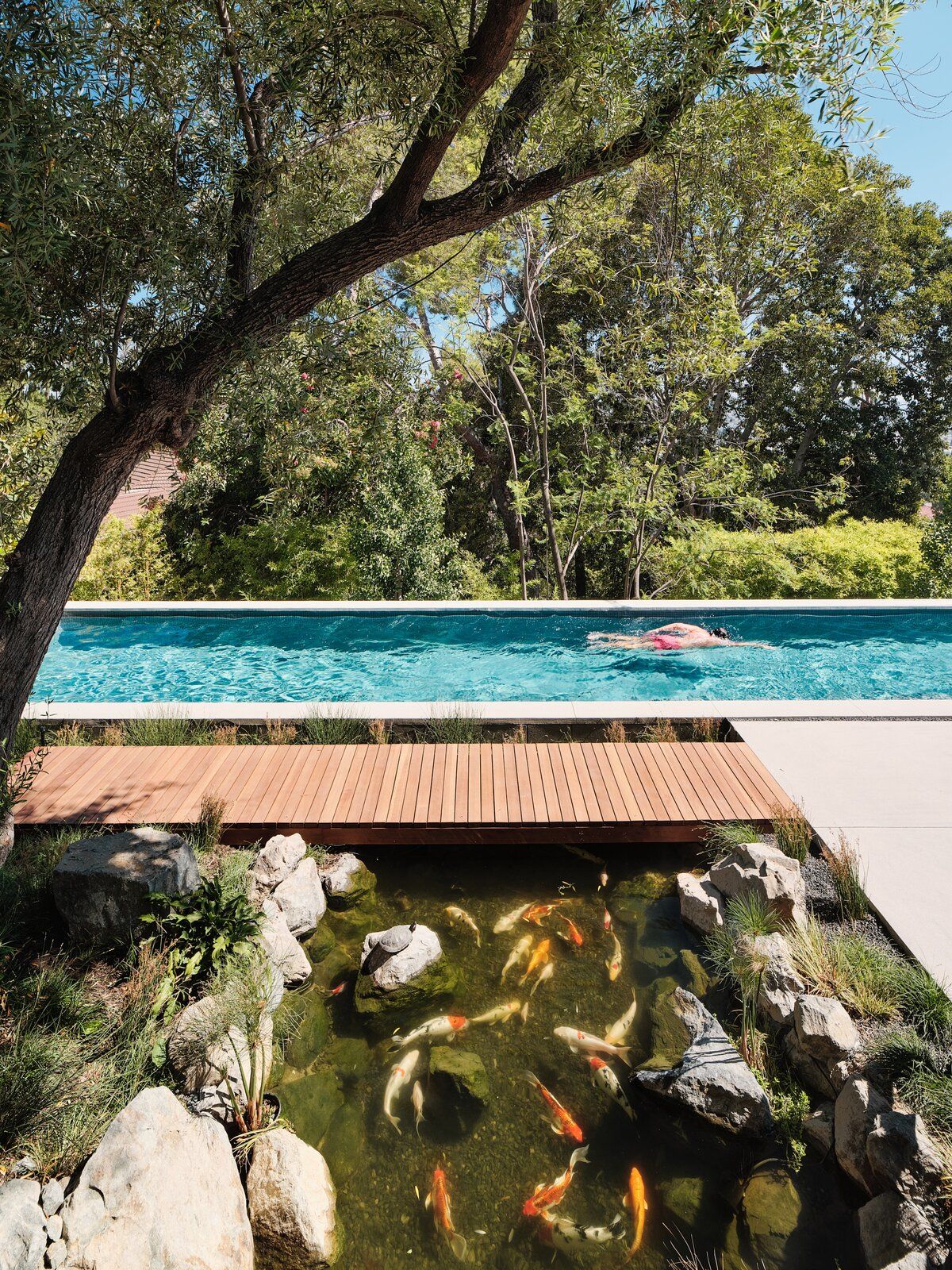 A new bridge positioned parallel to the pool crosses an existing koi pond-a feature deemed so essential to the site that its preservation was a condition of escrow-and leads to the entry stairs, which were re-clad in solid teak. "[We tried to] think: What would Craig Ellwood have done?" says Dangaran.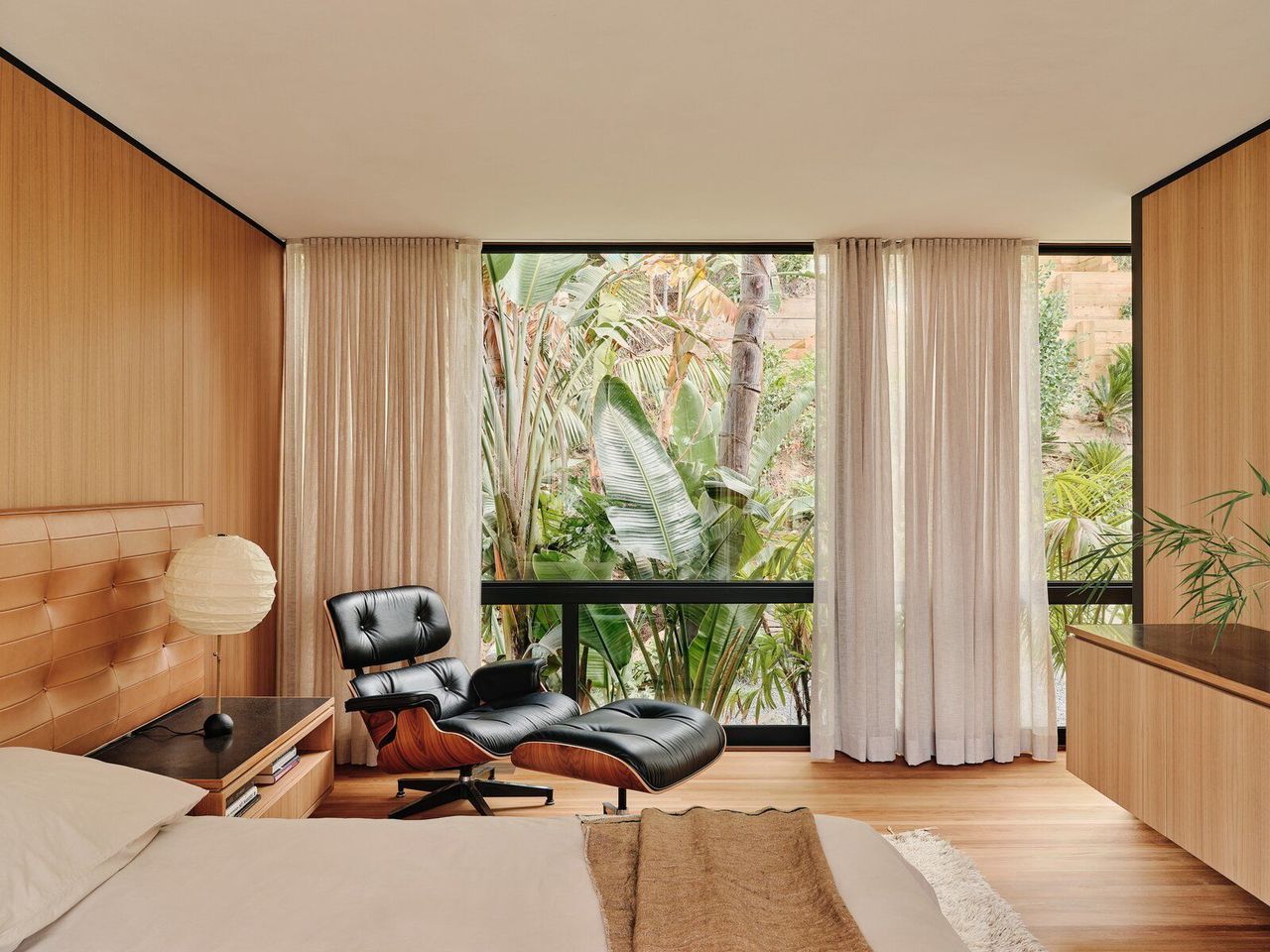 To the architects' delight, the clients were intent on preserving as many interior details as possible, opting instead to upgrade the finishes and appliances within the home's original diagram.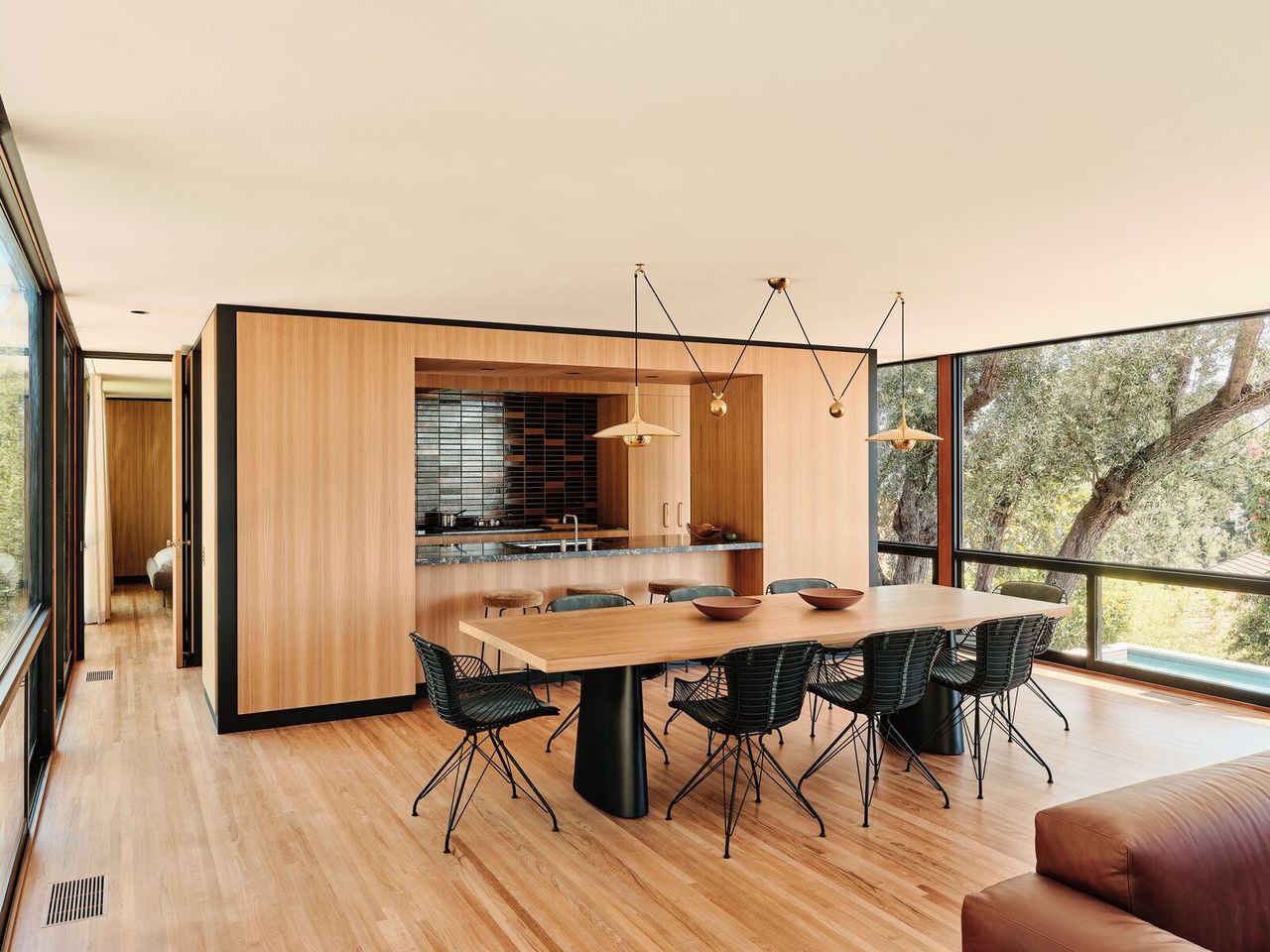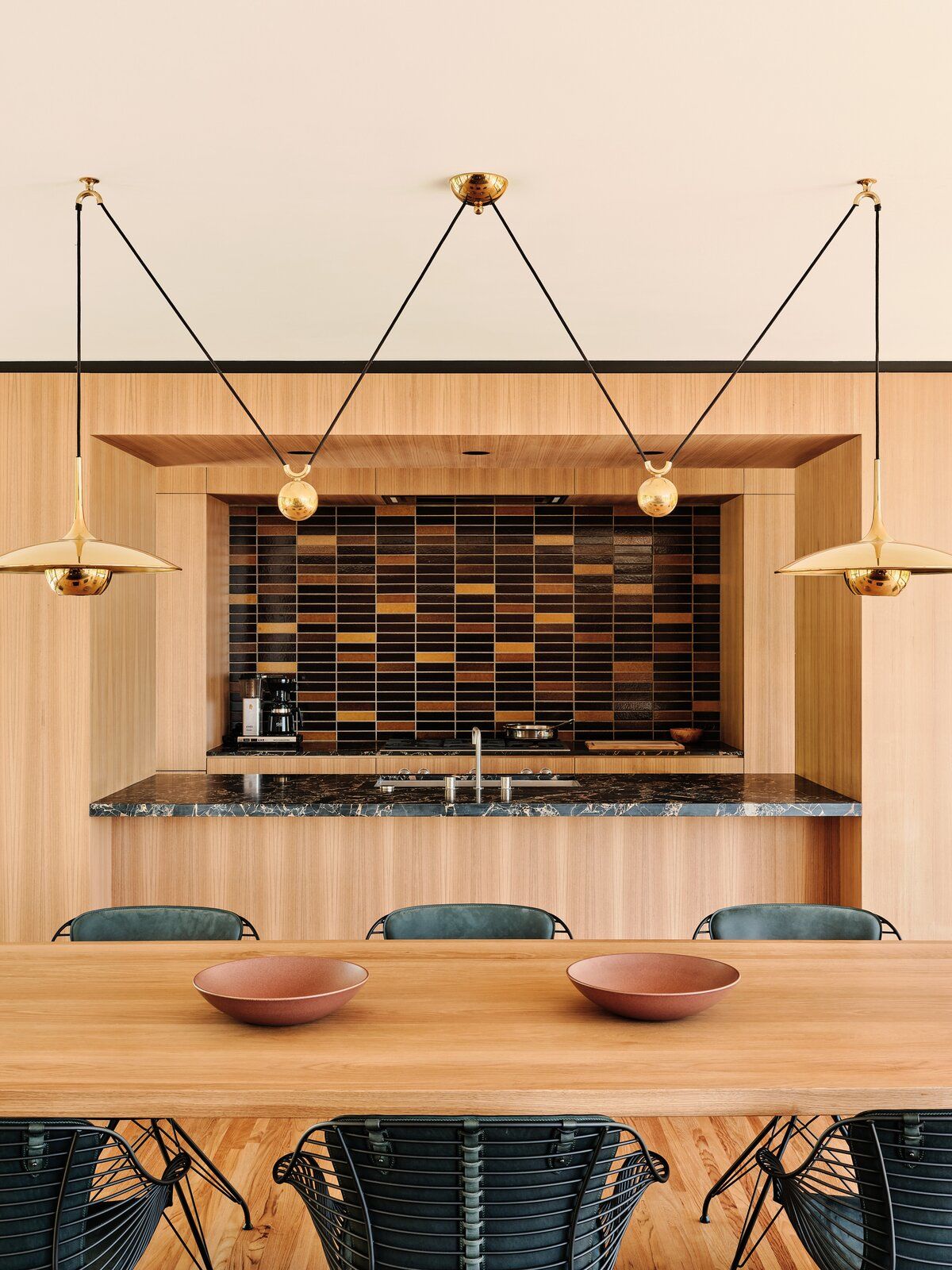 A layered interior design approach incorporates decorative lighting, textiles, and drapery. Custom contemporary furnishings designed by the Woods + Dangaran team blend seamlessly with authentic midcentury pieces. Meanwhile, materials like earth-colored ceramic tile, ribbed glass, brass-plated hardware, dark marble with golden veining, black granite, and reclaimed Burmese teak are echoed throughout the home.