The aluminum extension that architect Grant Straghan designed for the AR Residence in London's Walthamstow area is as striking as it is durable. "The clients asked us to extend, modernize, and create a bold aesthetic," says Straghan, founder of DeDraft, the local architectural design studio behind the project.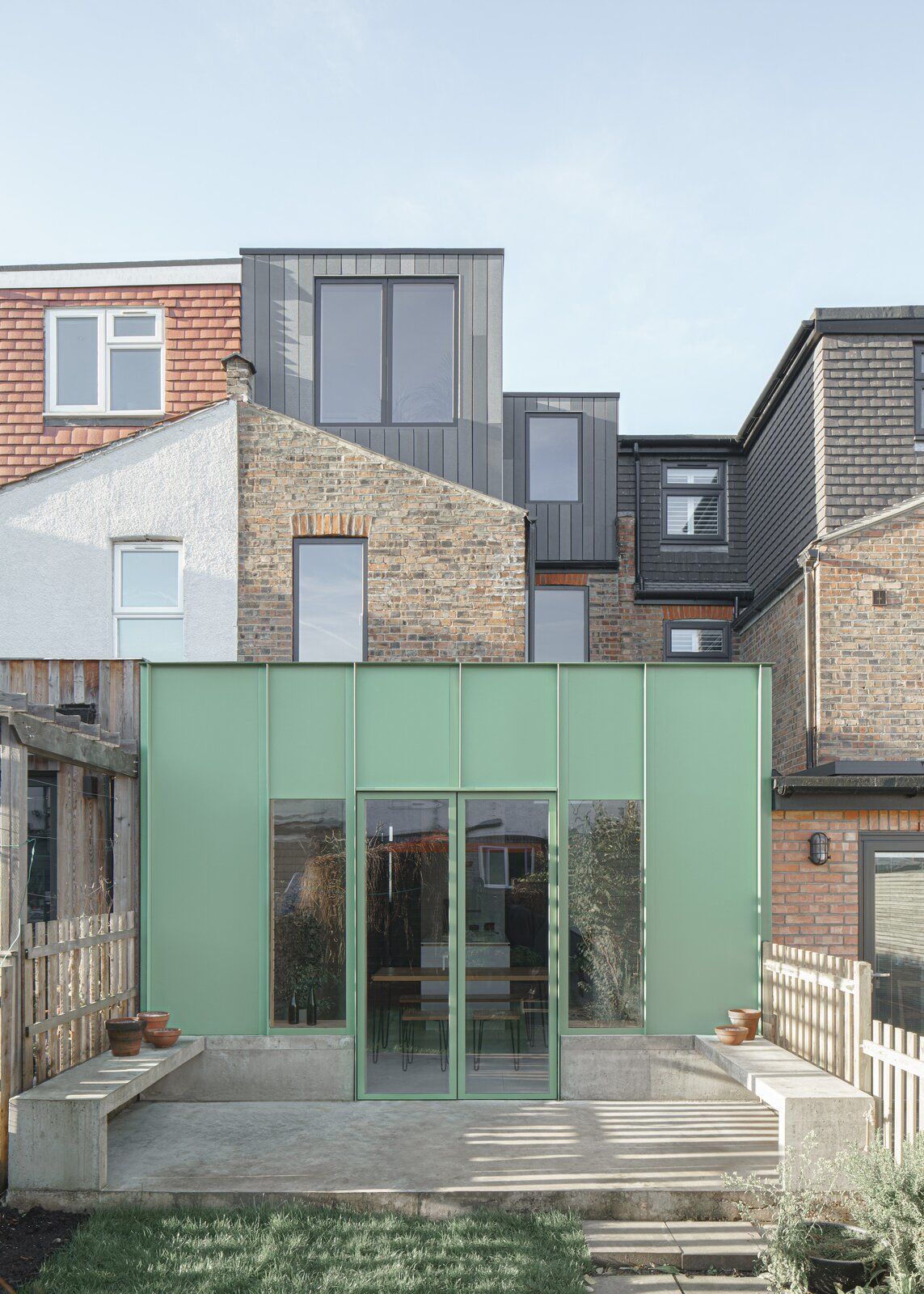 The clients, a librarian and an illustrator, lived in the existing residence for several years before they were ready to move forward with an expansion. When the duo finally decided to renovate the old terrace house, they called on Straghan to add square footage at the rear of their narrow lot. "The house had a small existing footprint," says the architect. "We constructed a single-story addition on the ground floor that meets the depth of the neighbor's rear building." A concrete terrace with built-in benches extends to the backyard from the aluminum cladding.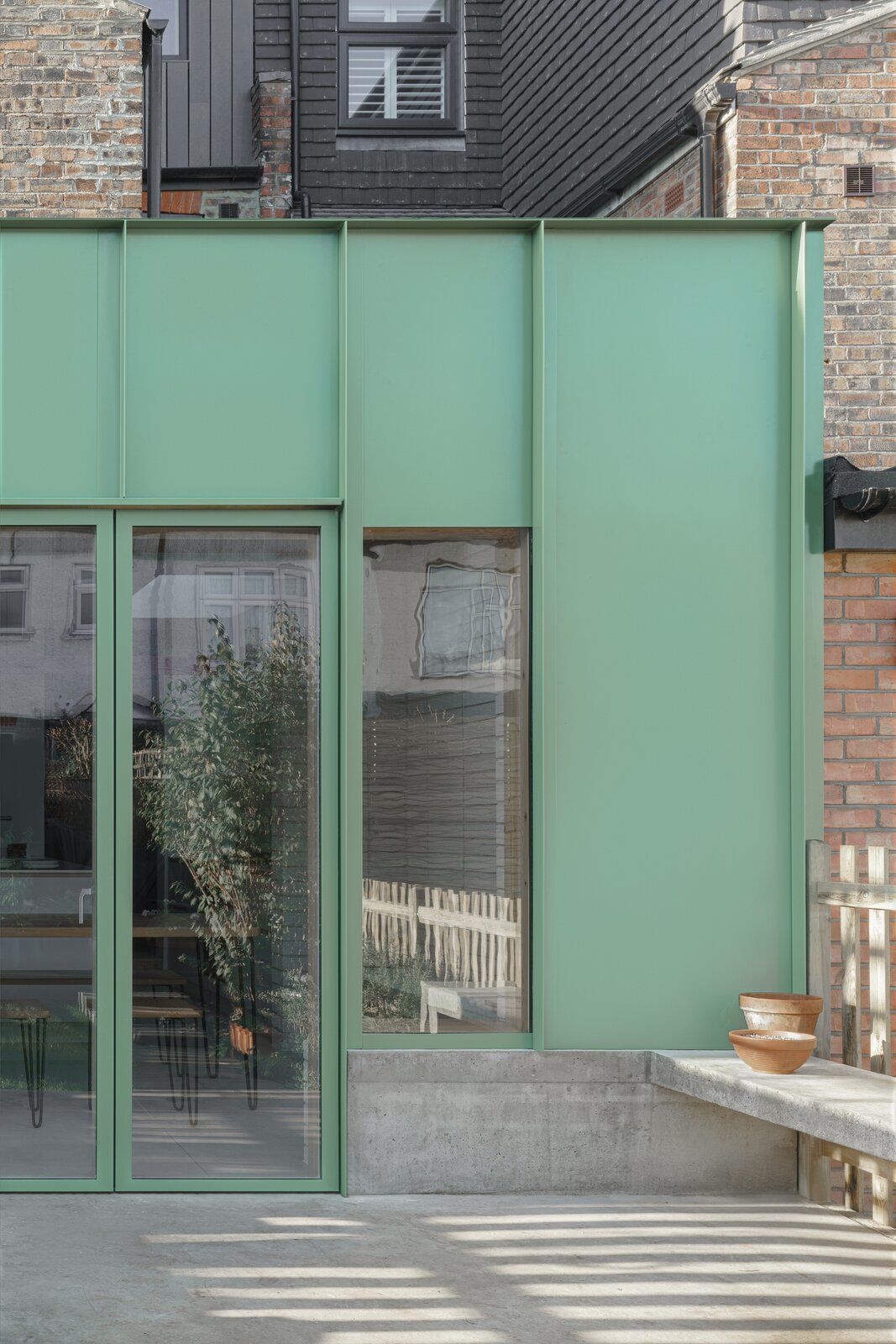 To add interest to the dated brick residence, the creative homeowners specifically requested a flourish of color. After learning about the clients' affinity for green, Straghan selected a pale-toned paint to decorate the exterior in the residents' favorite color. The mint-green extension also employs vertical fins that protrude from the aluminum. "We wanted the facade to be more expressive," says the architect. "The fins catch the light differently throughout the day, lending increased depth to the exterior."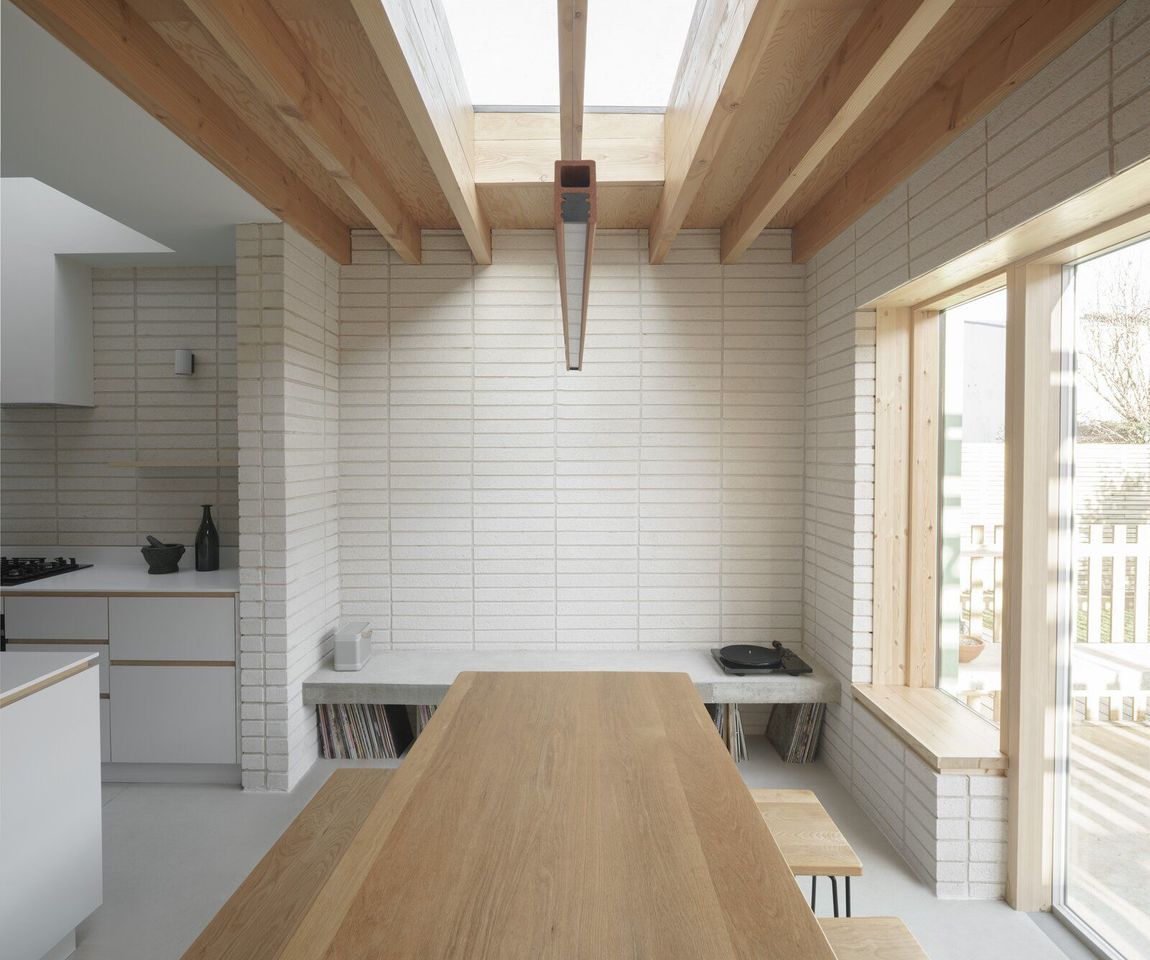 On the interior, the kitchen-and-dining extension features large concrete floor tiles and light-gray concrete blockwork on the walls. "This forms a backdrop for the bespoke birch plywood cabinets," Straghan says.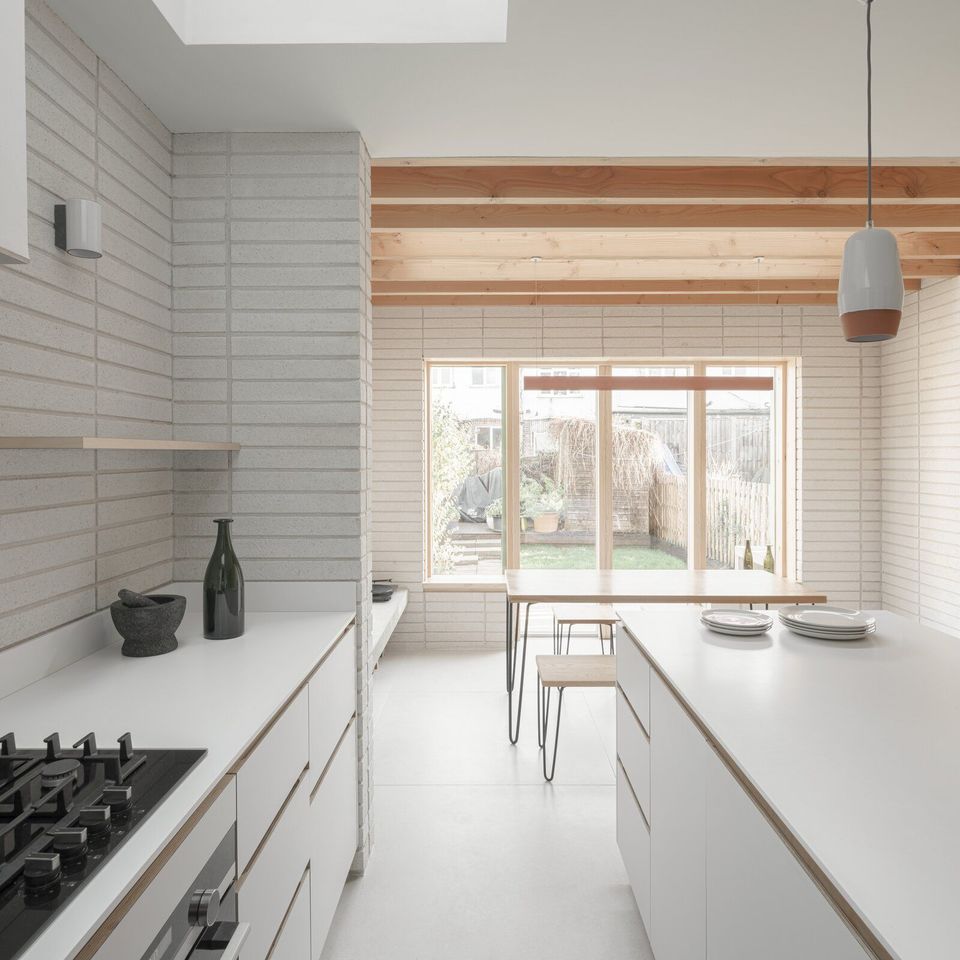 "To maintain the muted palette, we omitted door-lining details that would've been visually excessive," adds the architect. Exposed Douglas fir ceiling joists and Corian countertops lend texture to the compact space, while a skylight brings in natural light, as do the tall glass doors that lead to the garden area.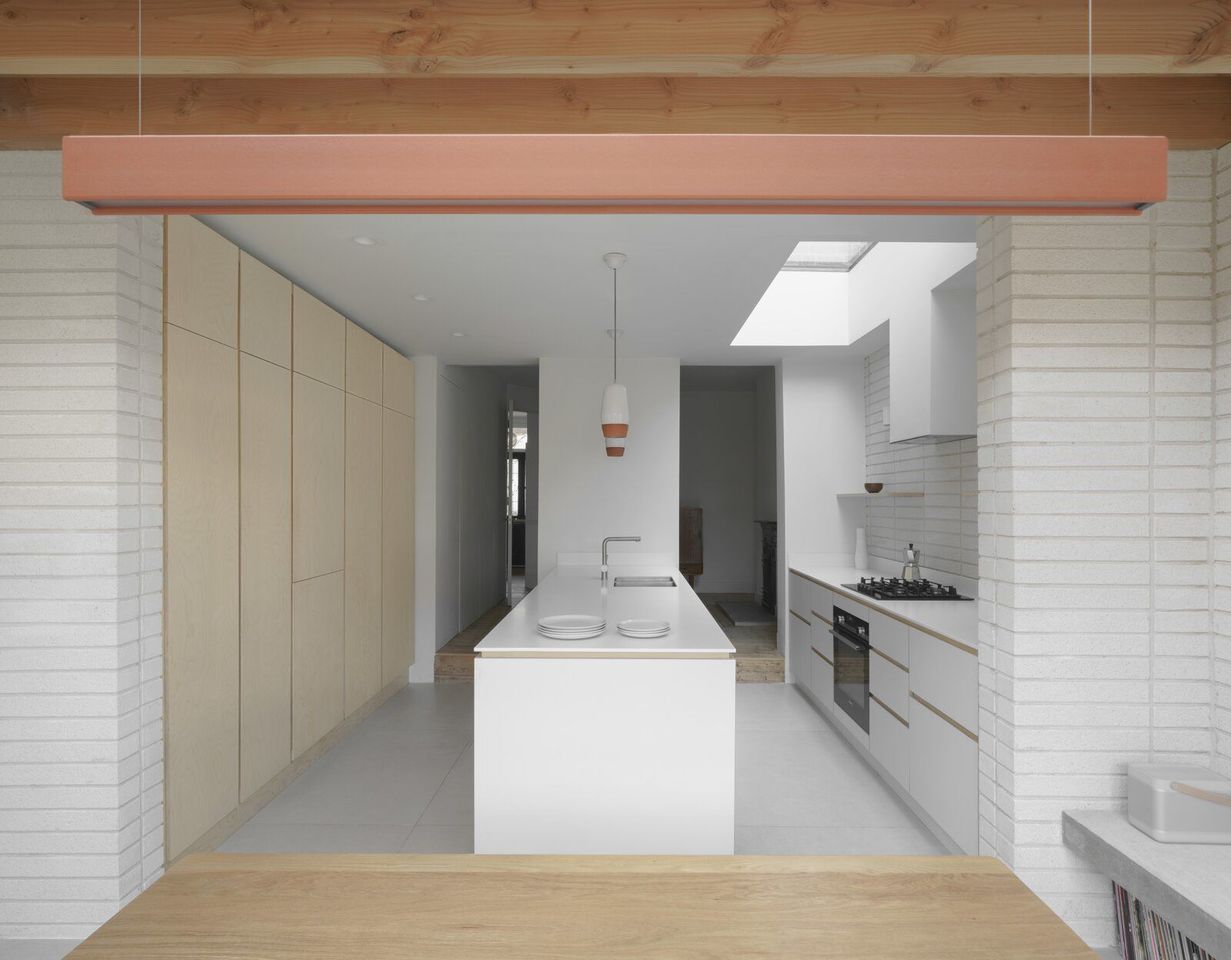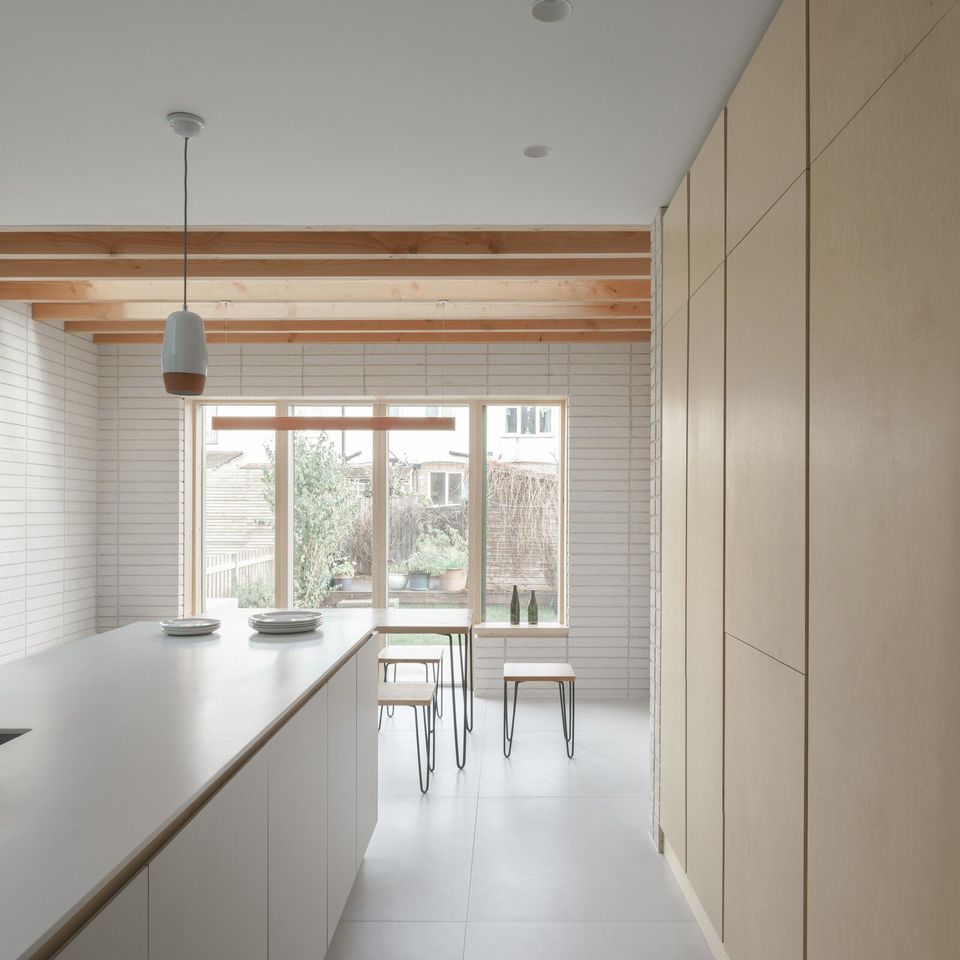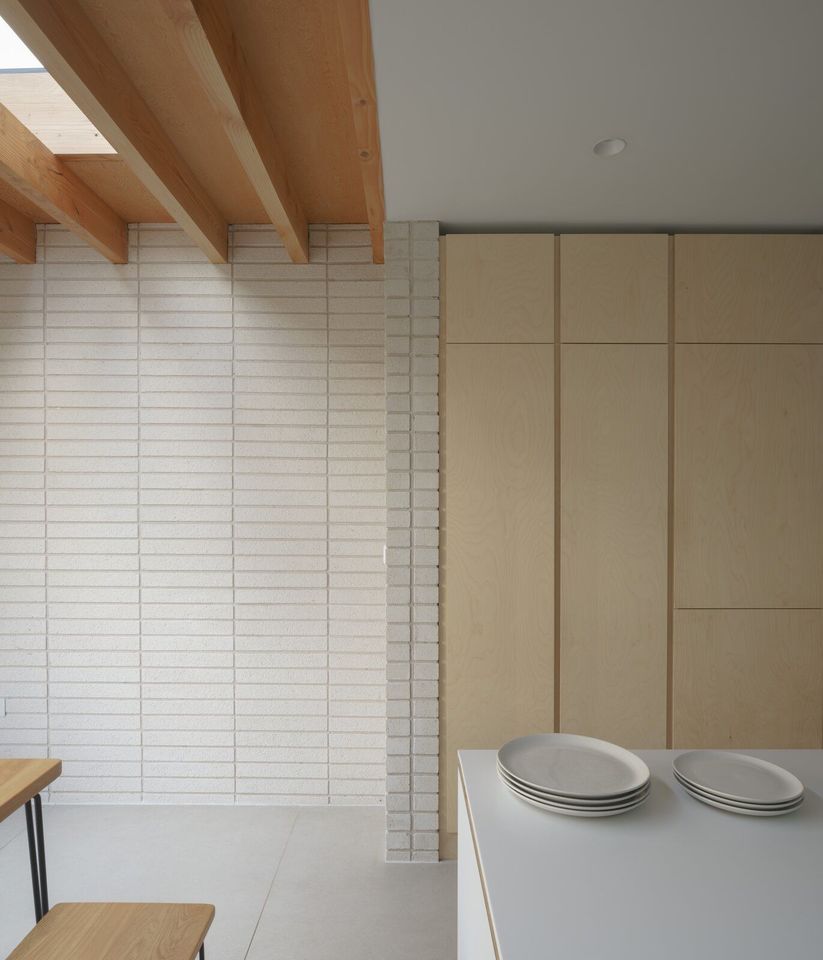 On the home's ground level, Straghan also reconfigured walls and relocated a central bathroom without windows. "The family bathroom features a very simple palette of materials, including matte-green tiles and brass hardware in a matte-black finish," says the architect.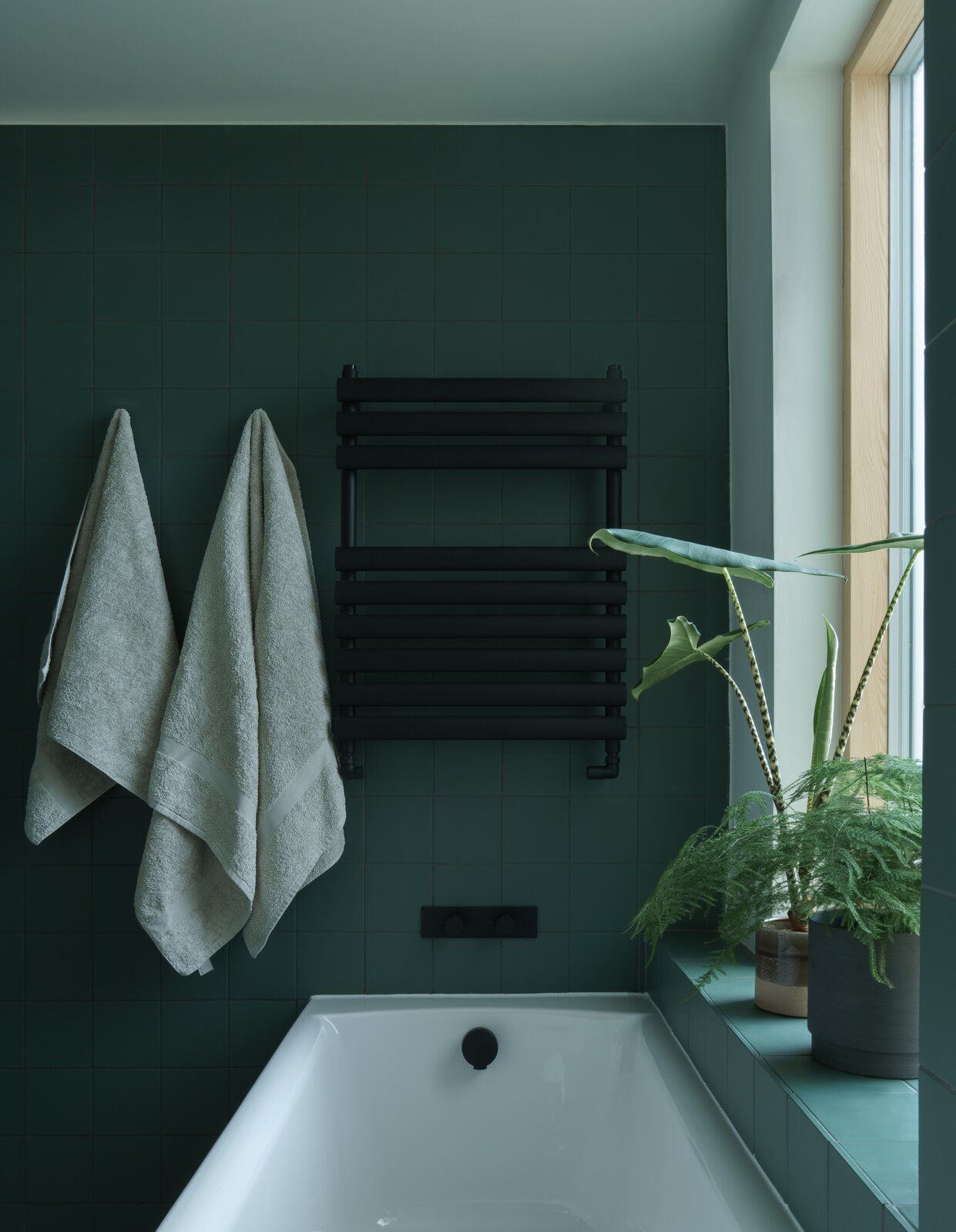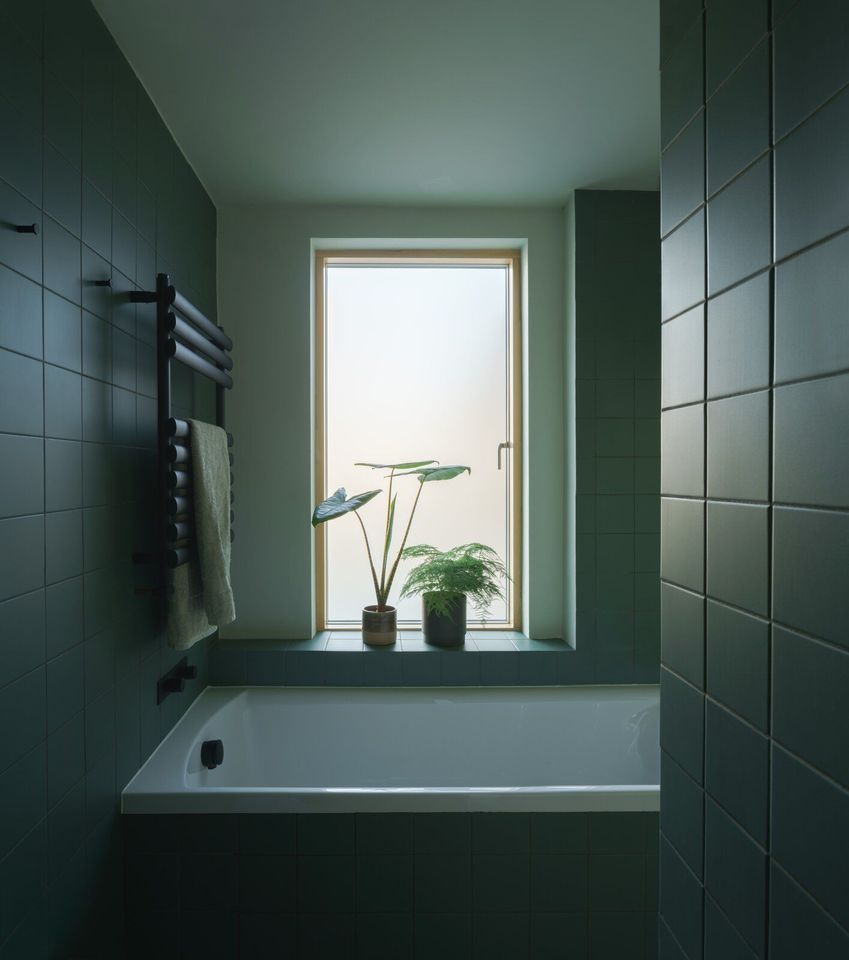 A new oak staircase provides access to a converted loft area that functions as an illustration studio. The 1,216-square-foot residence also includes an upper-level reading room outfitted with a custom desk and built-in shelving for the clients' extensive collection of books and figurines. A large skylight washes this floor in natural sunlight, just like in the ground-level addition.