In the bustling city of Lyon, France, lies a uniquely preserved area known as the Renaissance District. Layered with an array of cobblestone streets and ancient architecture, this neighborhood unsurprisingly draws visitors from near and far. Not long ago, it also served as the setting for one of the latest undertakings by Studio Razavi Architecture, the renovation of an apartment perched in a historic building.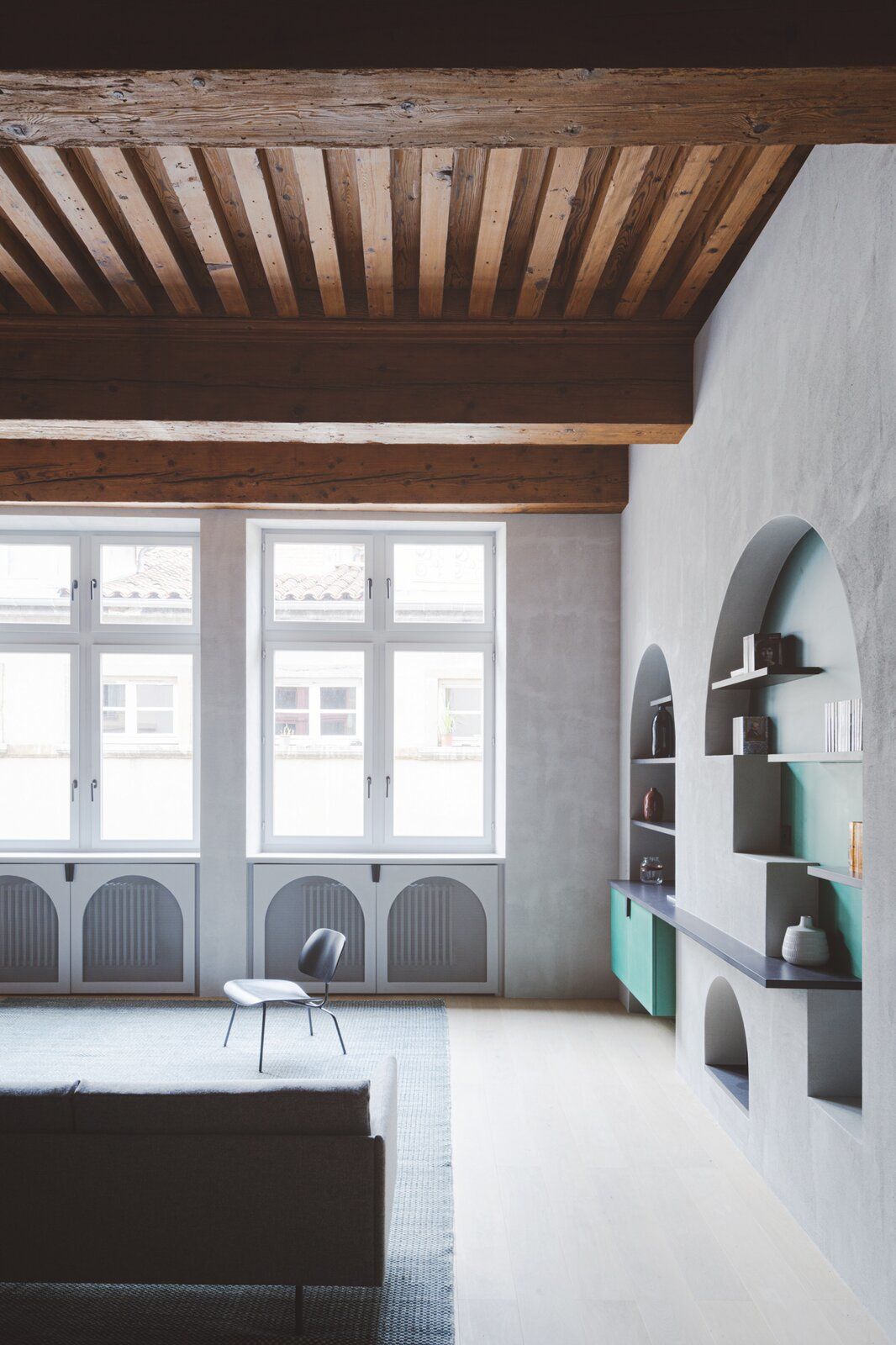 Per the request of the firm's client, a young scientist, the architects modernized the 860-square-foot space while preserving as much circa-period detail as possible. "Two massive stone fireplaces, oversized oak beams, and the 14-foot-tall ceilings were just some of the original features we intended to restore and celebrate as part of the new space," says the team.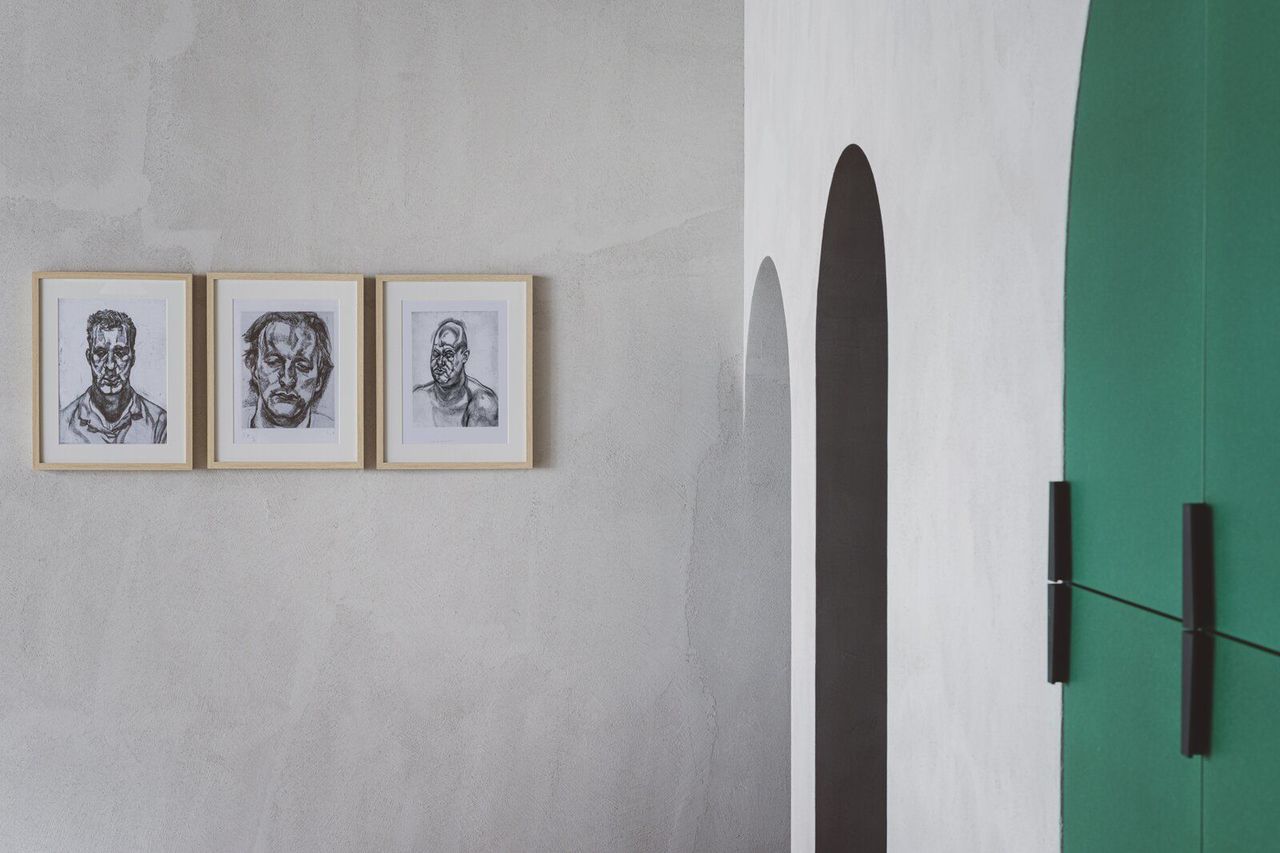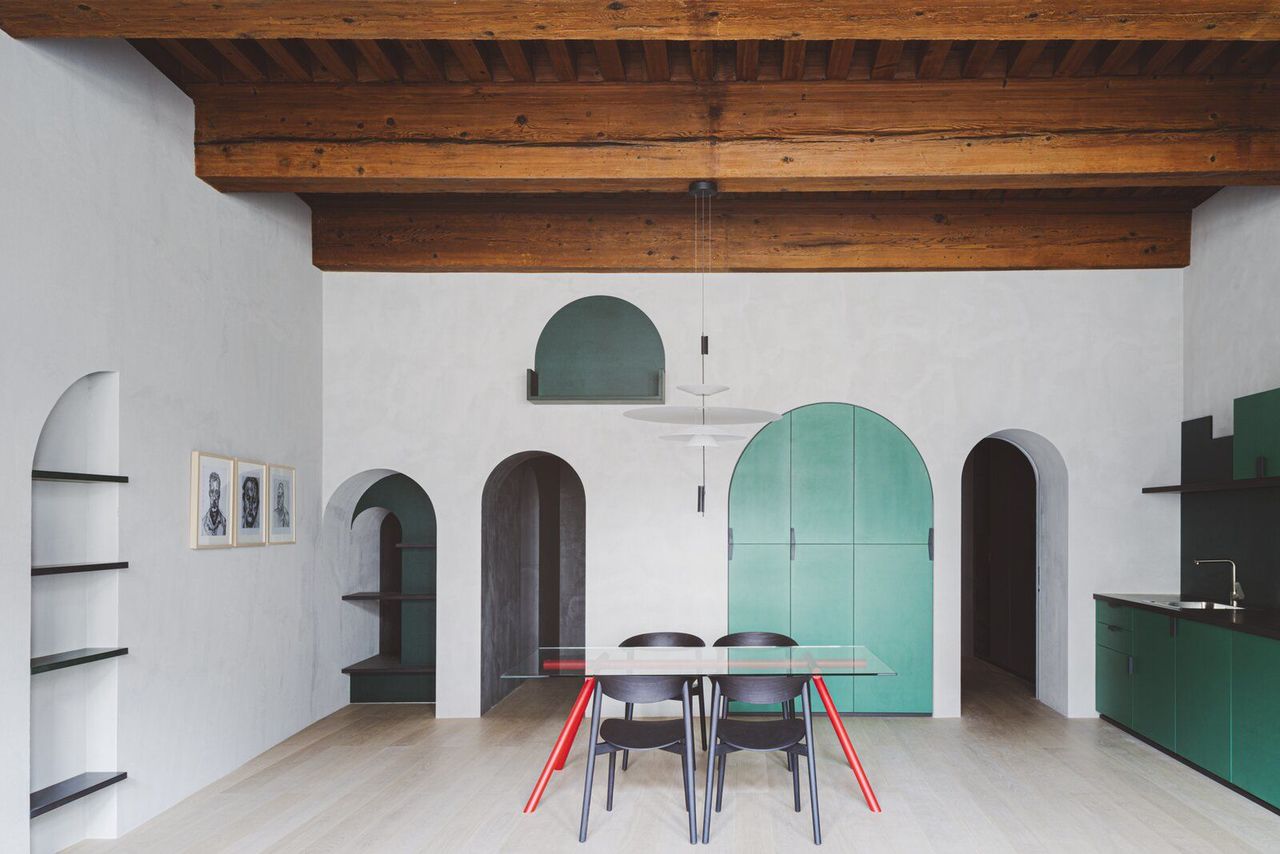 Despite the limited square footage, the architects managed to enhance the overall sense of space by creating an open floor plan. "A single bedroom and bathroom, in addition to the kitchen, living, and dining areas, make up the new program," say the architects.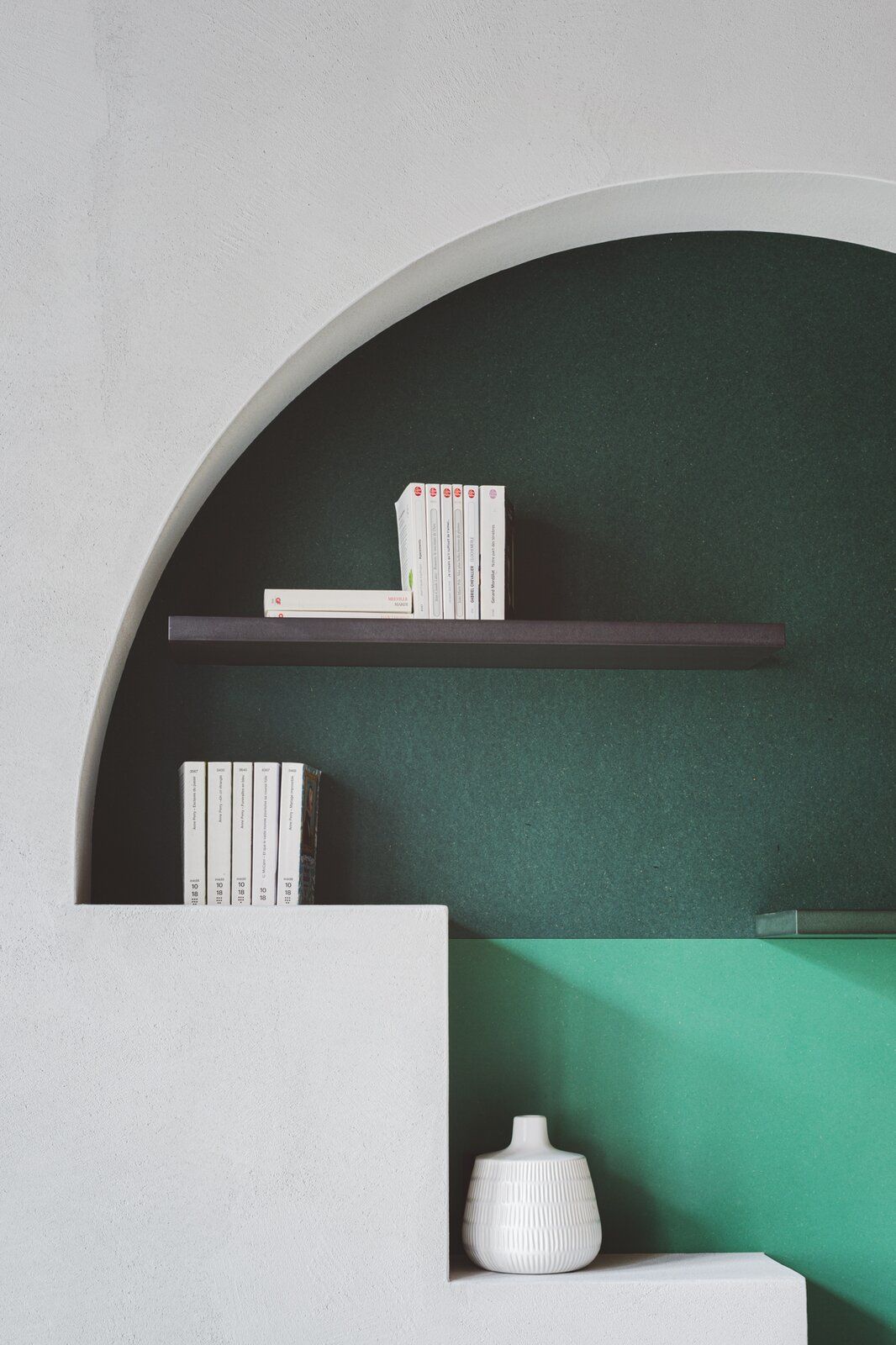 To complement the original wooden beams lining the ceilings, the team used rough plaster work for the walls, as well as light-hued hardwoods for the floors. They also integrated custom built-ins painted in a moody color scheme.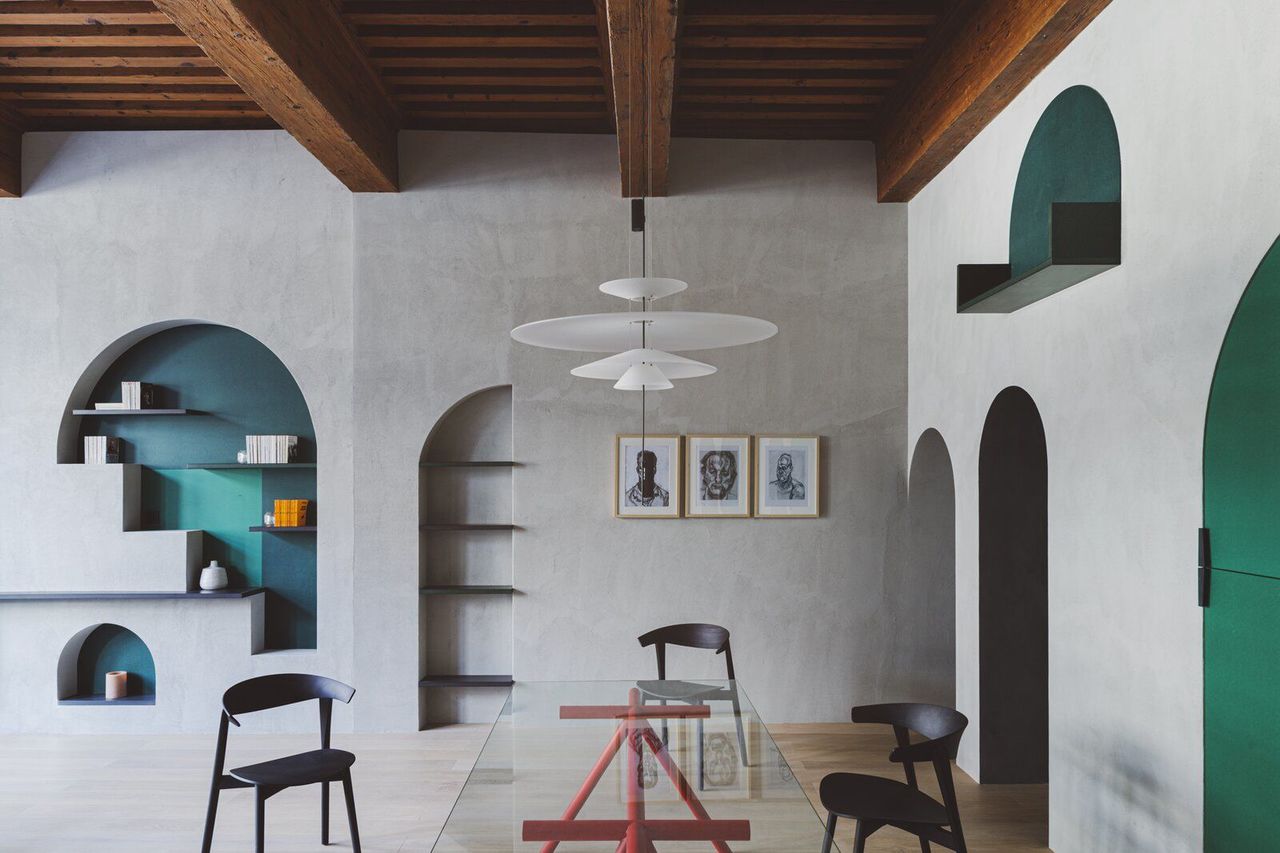 "By relying primarily on the use of a single material with a limited color palette, we designed a series of events so as to create what we refer to as an 'introspective space,'" the team explains. "This place allows for reflection and creative seclusion."