Whether you love labels and have a wardrobe to die for, or even if you just like to keep your clothes stored neatly, a walk in closet is a covetable addition to any home. With careful space planning and a little forethought, getting one that's the envy of Carrie Bradshaw is easier than you might think. Here are 9 top tips you need to know before going any further…


1. Space is everywhere

Consider stealing some inches from the footprint of an existing room – space under eaves can be sectioned off for example, with drawers against the short wall and hanging space against the new full height partition. Or if you're extending your home to incorporate a new bedroom or bathroom, plan the layout a little more carefully and include some clever storage space too. Thinking ahead can save time, money, and help you make best use of the space.


2. Prioritise hanging

You can always put an extra set of drawers in the bedroom but you can't hang your clothes there. Separate short and long garments and measure how many metres of hanging space you need for each, then add 20% more. An average 2.2m ceiling height will allow for two rows of short hanging, one above the other, or one row or long hanging with shelves or drawers underneath.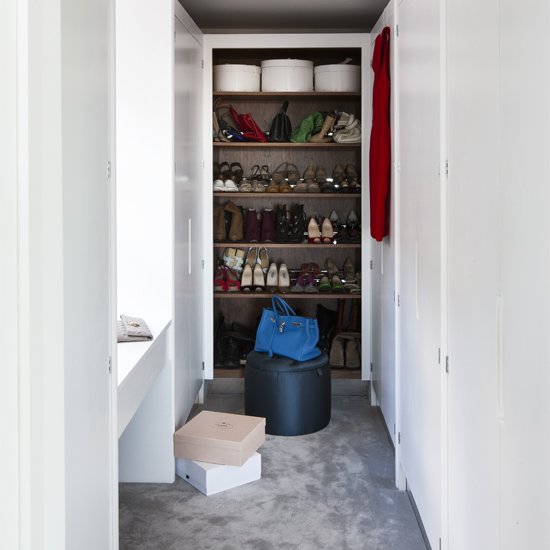 3. Make use of redundant space

Shelves above hanging rails or doors can be used to accommodate less frequently used items (hat boxes, say) and a set of closed cupboards will protect more expensive garments from dust. Install a set at the end of a long walk in wardrobe, and use mirrored doors to maximise the feeling of space.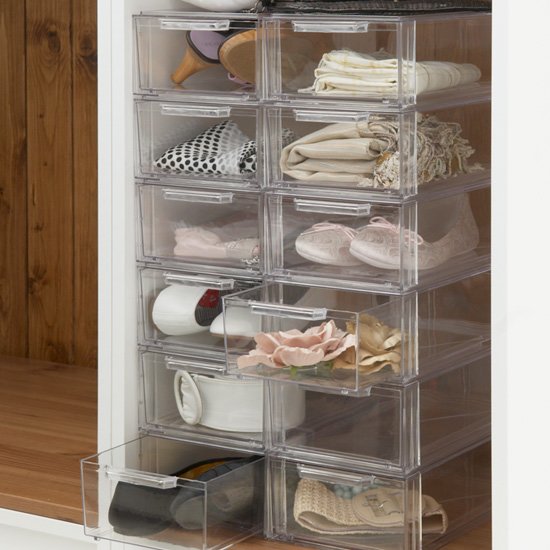 4. News on shoes

Shoe bars only work with heeled footwear, so instead choose flat shelves and see through plastic boxes, which are great for stacking and locating the right shoes at a glance.


5. Consider clever fittings

Such as a pull out 'shoe larder' (similar to those found in kitchens) can stow multiple pairs in a narrow space, and mean shoes are stored separately.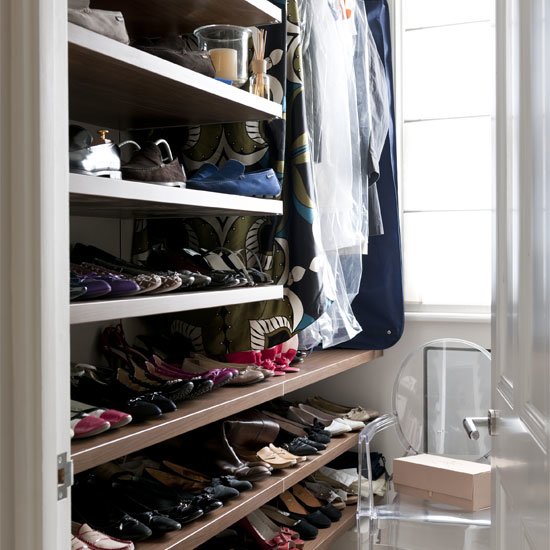 6. Don't forget lighting

Well-planned lighting shouldn't cost more than 20% of the budget. LEDs give the best light for viewing garments, and spot lights can be adjusted.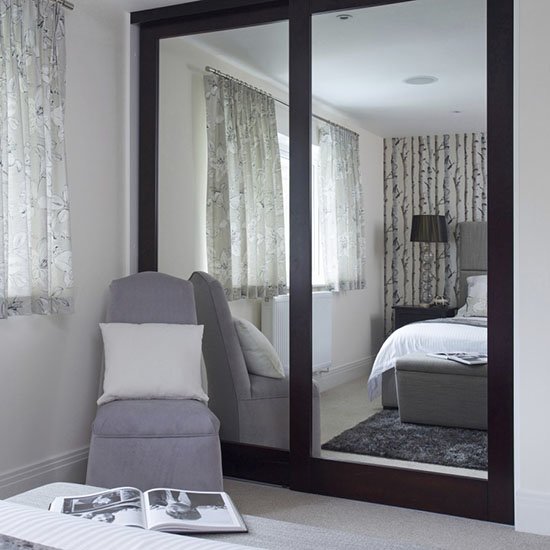 7. Close things off

Pocket doors or sliding doors won't encroach on the storage space, and consider underfloor heating that ensures that valuable wall space remains free.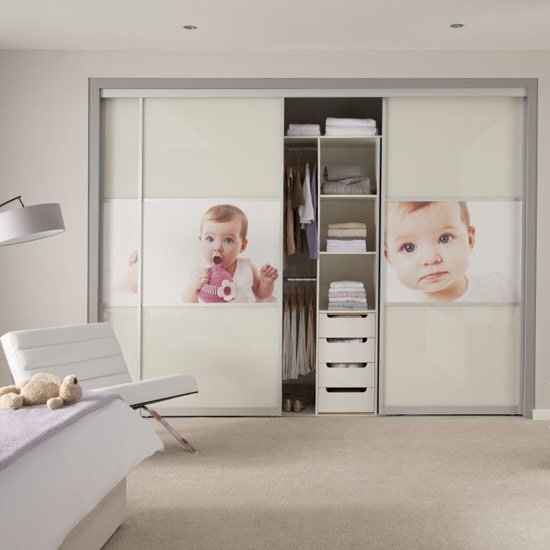 8. Think modular or fitted

Look at modular systems or get a bespoke interior built. Budget from £500 per linear m for open storage with a melamine finish up to £1200 per linear m for full wardrobes with doors.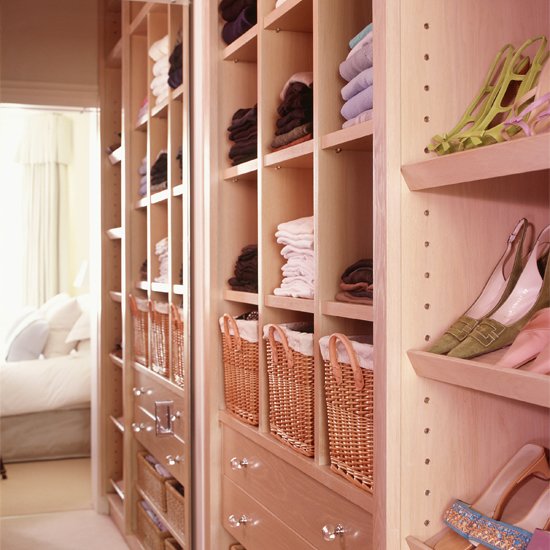 9. Top drawers

Drawers are more expensive than shelves, so folding and stacking garments such as jumpers can help to maximise your budget.

For more decorating, craft ideas and cleaning hacks don't miss our dedicated DIY guide.

Have we inspired you to get organised with a nifty walk-in wardrobe? We would love to hear your thoughts.