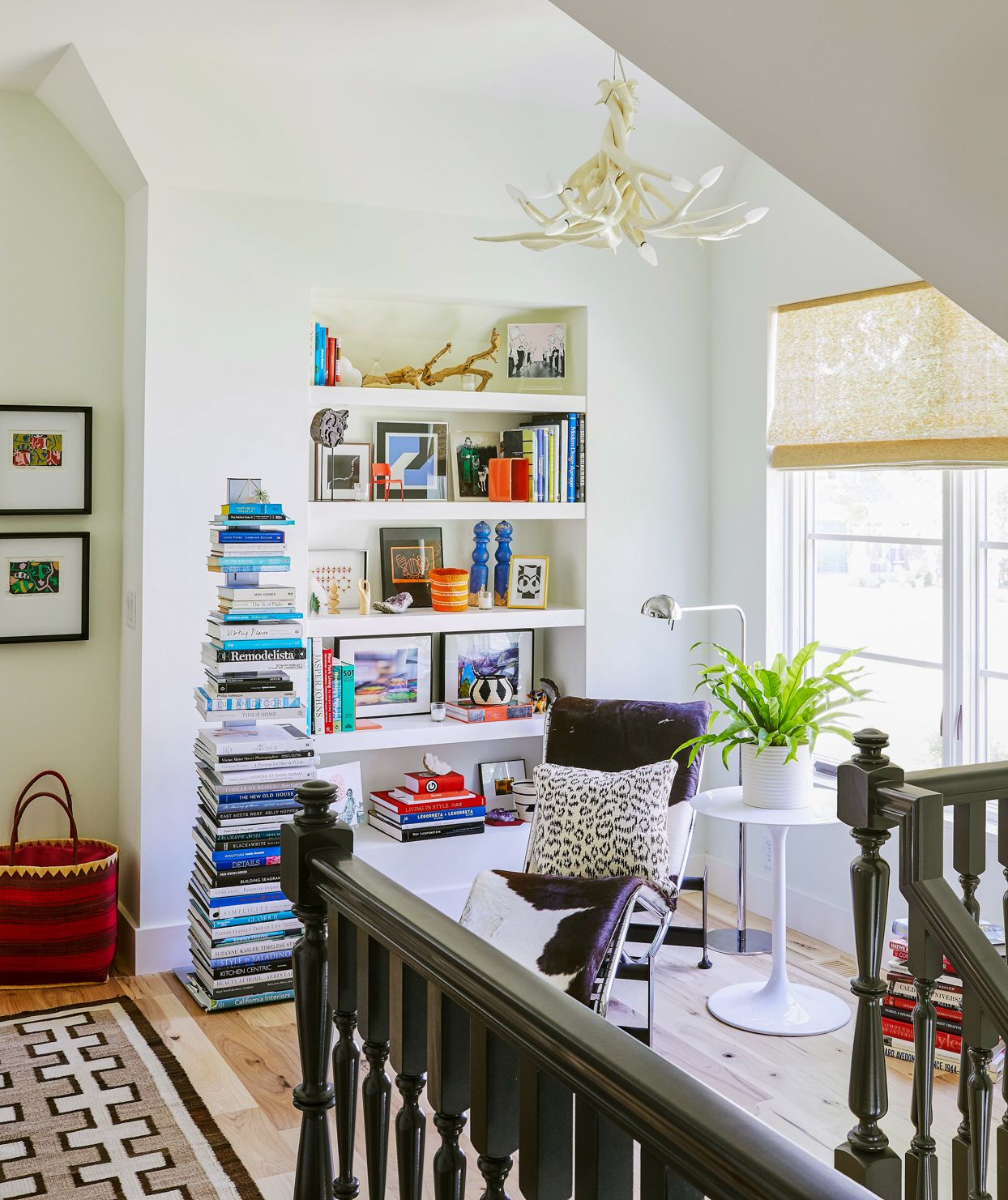 Home Library Nook

If you don't have an entire room to spare, look to unused corners or nooks that could serve as a small home library. For example, transform the landing at the top of a staircase into a cozy reading area by adding a lounge chair and storage for books. Plug in a floor lamp for nighttime reading, and set a small table near the chair for a cup of tea or in-progress volumes.


Living Room Library

Take advantage of built-in shelving to turn a corner of your living room into a cozy library. Use the shelves to organize books by color for a fun rainbow effect, and add task lighting by installing a sconce on an adjacent wall. Position a comfy chair nearby with a small stool or ottoman where you can kick your feet up.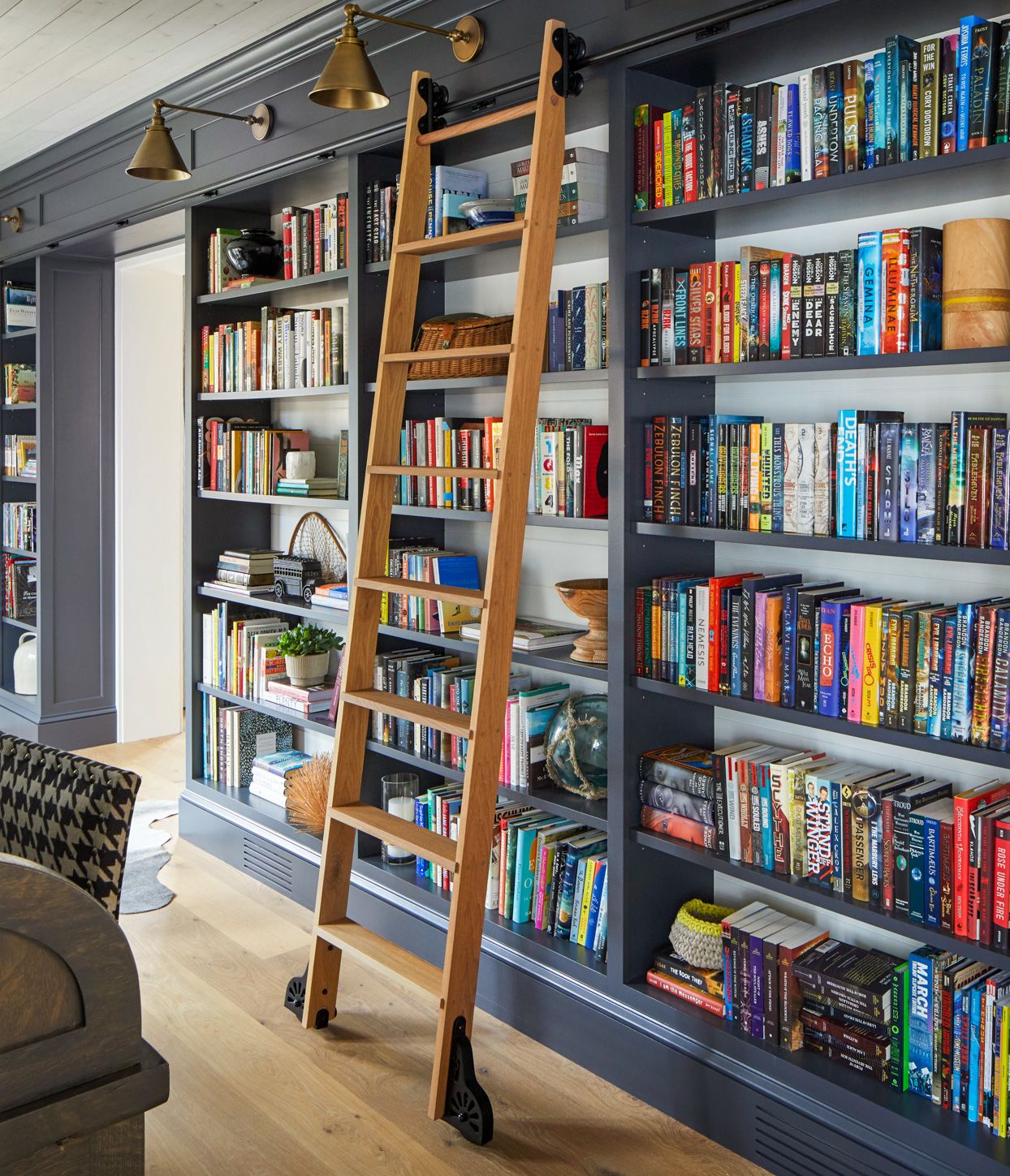 Home Library Ladder

A classic feature in home libraries, a rolling ladder includes wheels and a track installed above that helps it roll smoothly across bookcases. Practically speaking, a ladder provides access to volumes on the highest shelves, but it can also elevate the room as a handsome accent. Choose a contrasting finish that stands out against the walls, or match the ladder to shelving for a seamless look.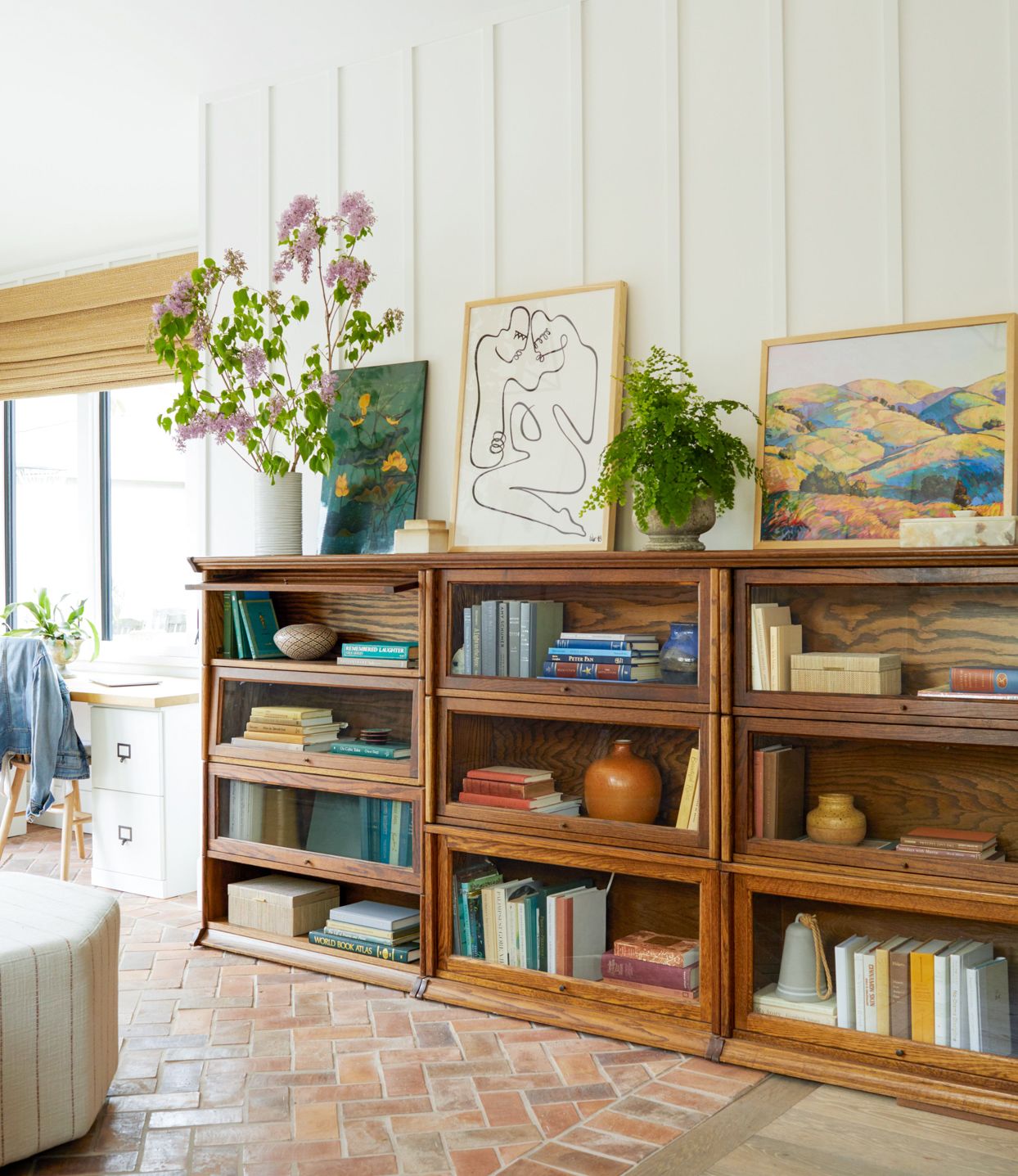 Vintage Home Library Furniture

Source furniture from thrift stores, antique shops, and flea markets for a more affordable alternative to built-in library shelves. Vintage barrister cabinets, traditionally used to hold heavy law books, form a small library area in this sunroom. The individual bookcases don't match exactly, but an oak top installed across all three makes them look like a single unit.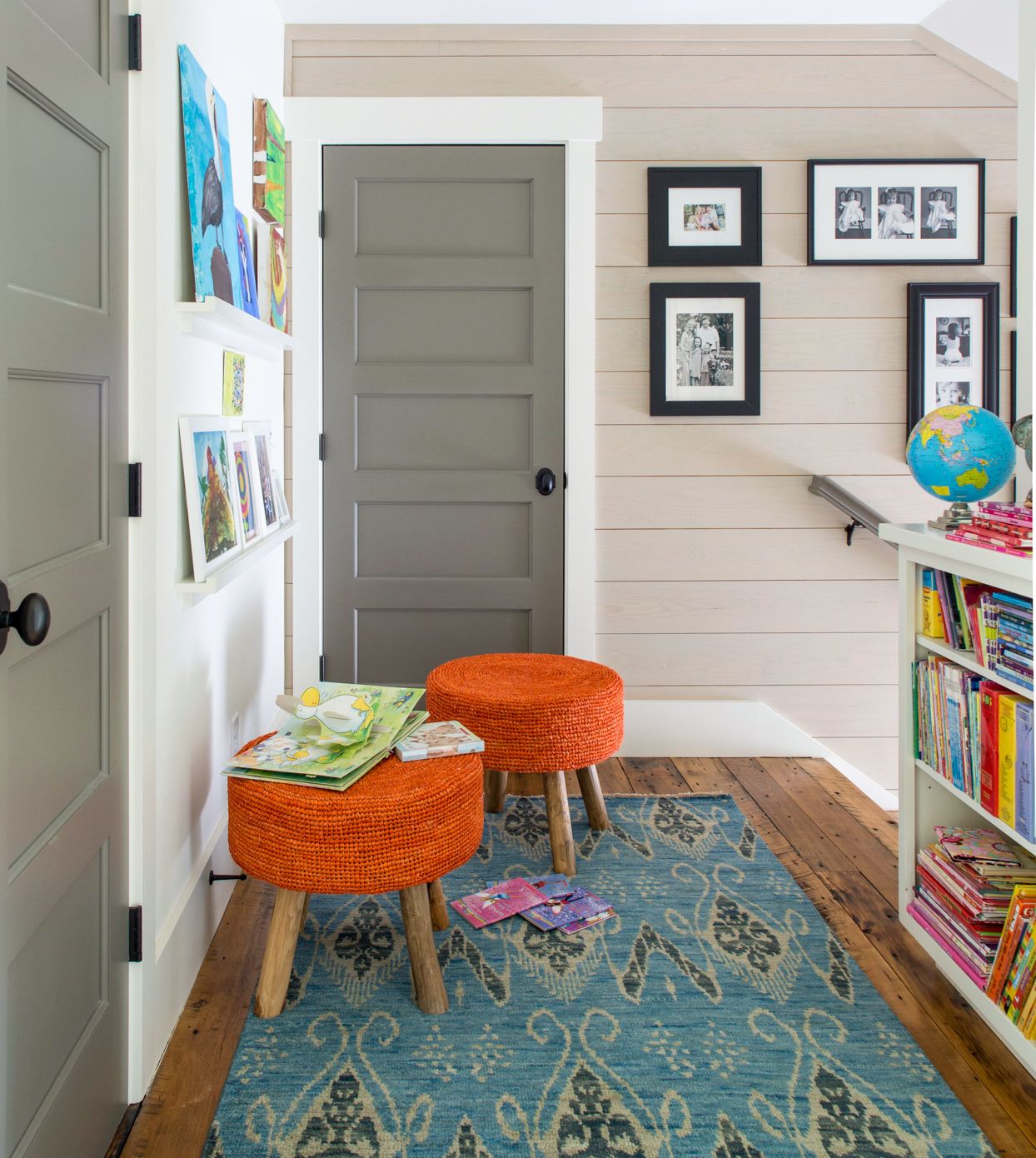 Kids' Home Library

Carve out a spot where kids can practice their reading skills or enjoy a bedtime story. Stash books on low shelves that are easily within reach of small hands, and use stools, child-sized chairs, or floor pillows for seating. Always secure heavy furniture to the wall to prevent it from accidentally tipping over.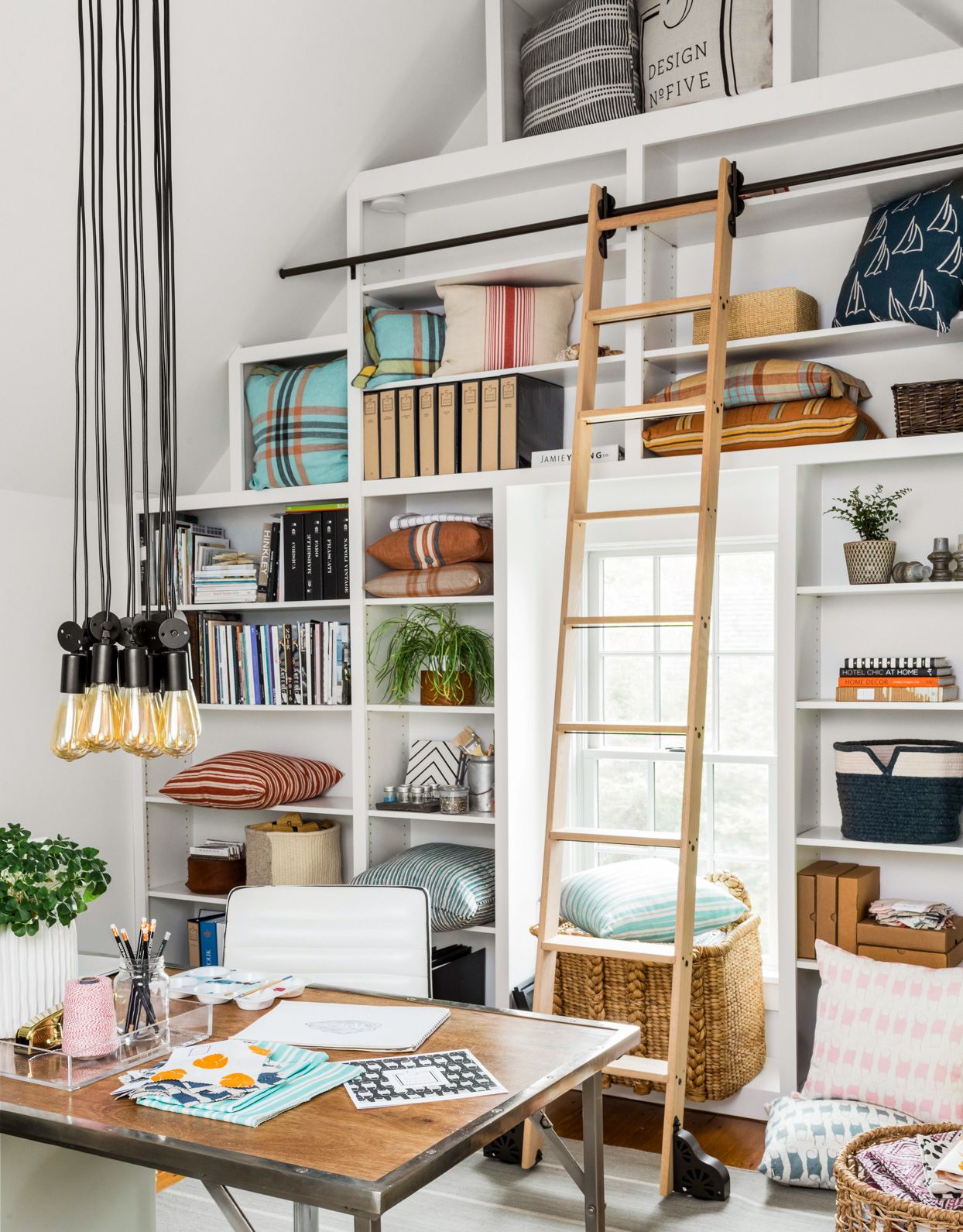 Home Office Library

A home office can easily double as a library with the right storage and furniture. Install built-in shelves or position bookcases along one wall to hold your book collection, office supplies, and decorative accessories. Bring in a comfortable chair (not your regular desk chair) to help distinguish between work and relaxation time.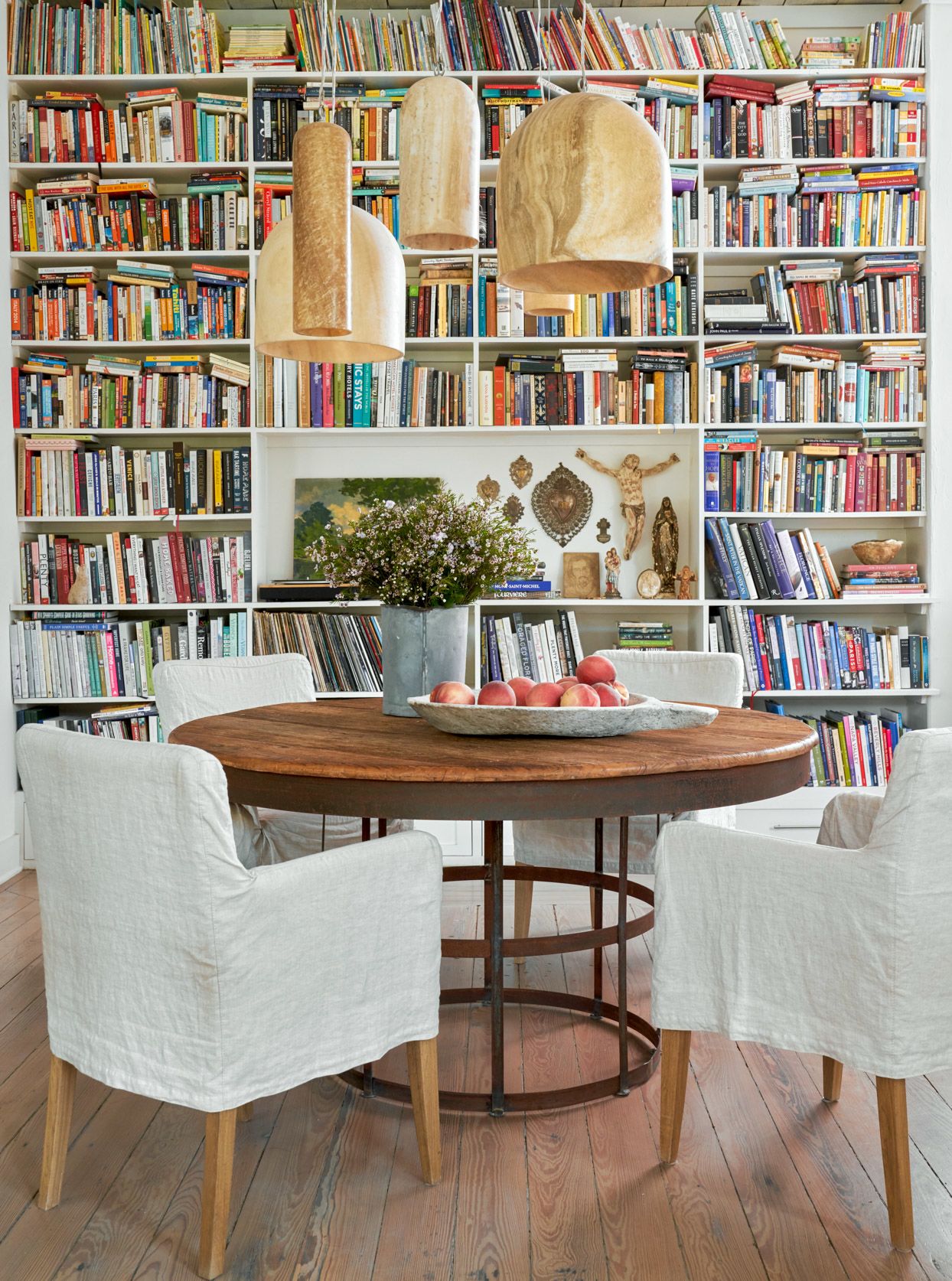 Home Library Shelving

Show off your vast collection of books with shelves that stretch from floor to ceiling and wall to wall. A huge array of colorful spines will likely form the dominant design element in the room, so it's best to keep other decorating choices simple. Choose neutral paint colors and furnishings to avoid an overly busy look.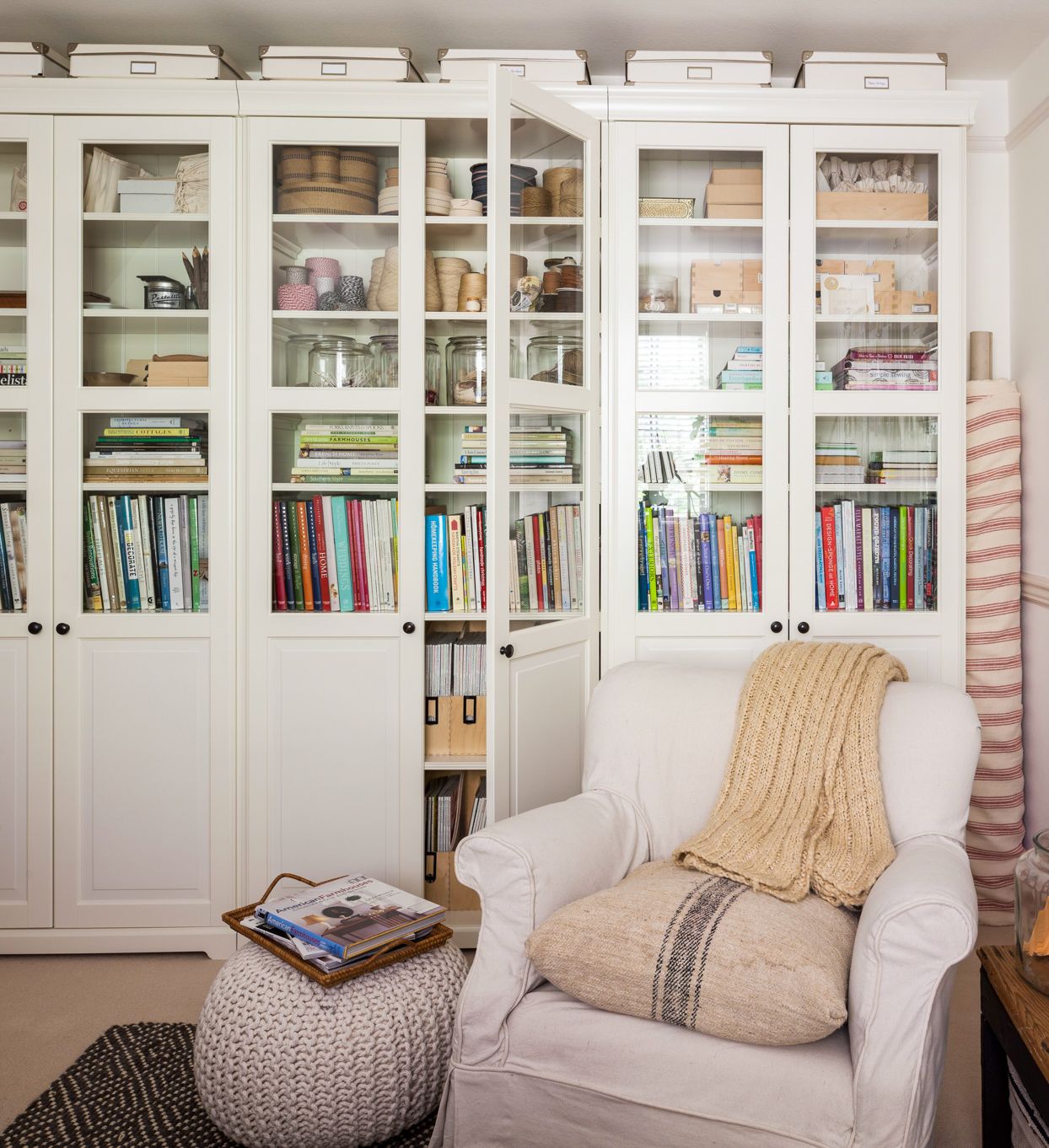 Home Library Furniture

In a space intended for relaxing, comfortable furniture is a must. Start with a cushy armchair, and layer in plush pillows and a blanket for extra coziness. A small ottoman or pouf can act as a footrest and a spot to set your current read.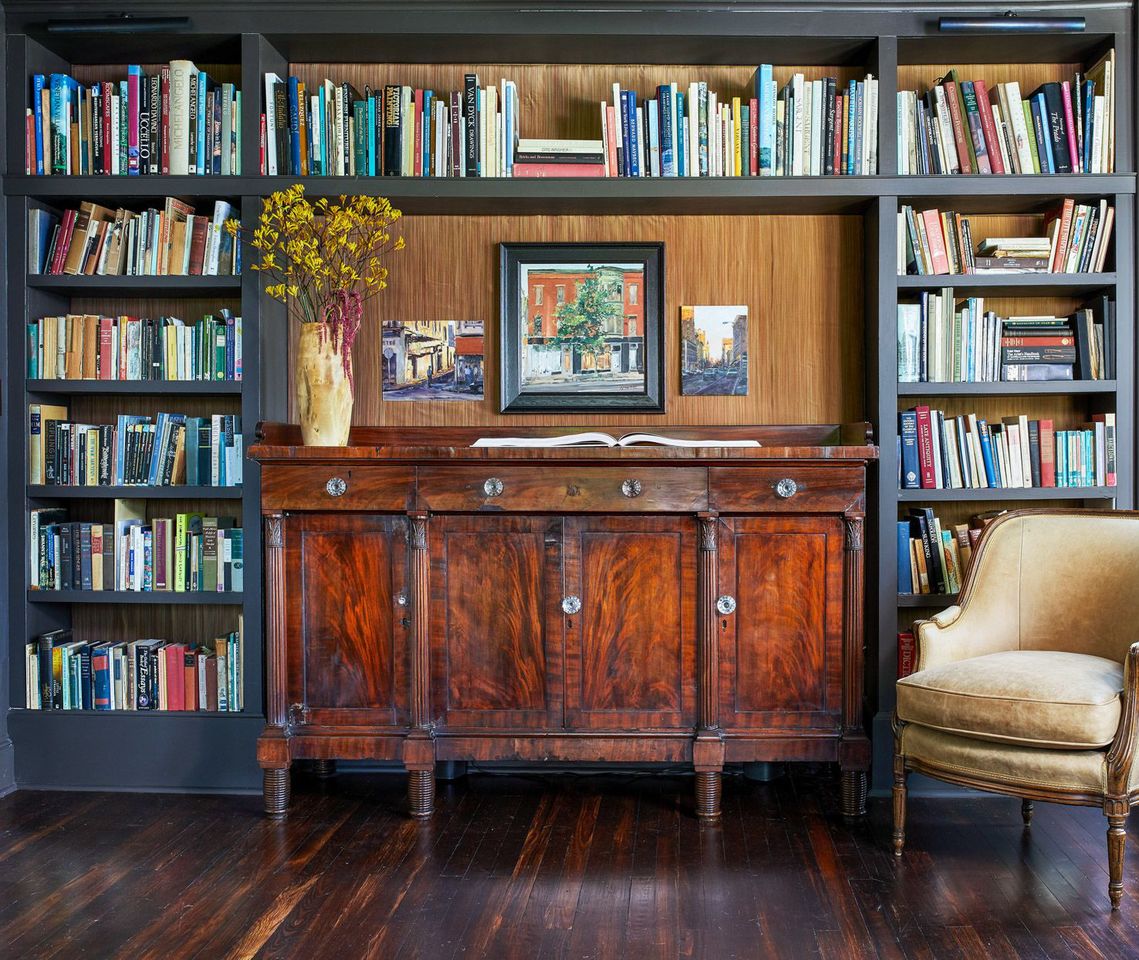 Cozy Home Library

Dark, moody colors feel especially fitting for a sophisticated home library. Combine saturated colors like navy blue, charcoal, or hunter green with rich wood finishes for a warm, traditional look. To balance the dark shade, install library sconces above shelves and employ floor lamps and tabletop fixtures for reading light.