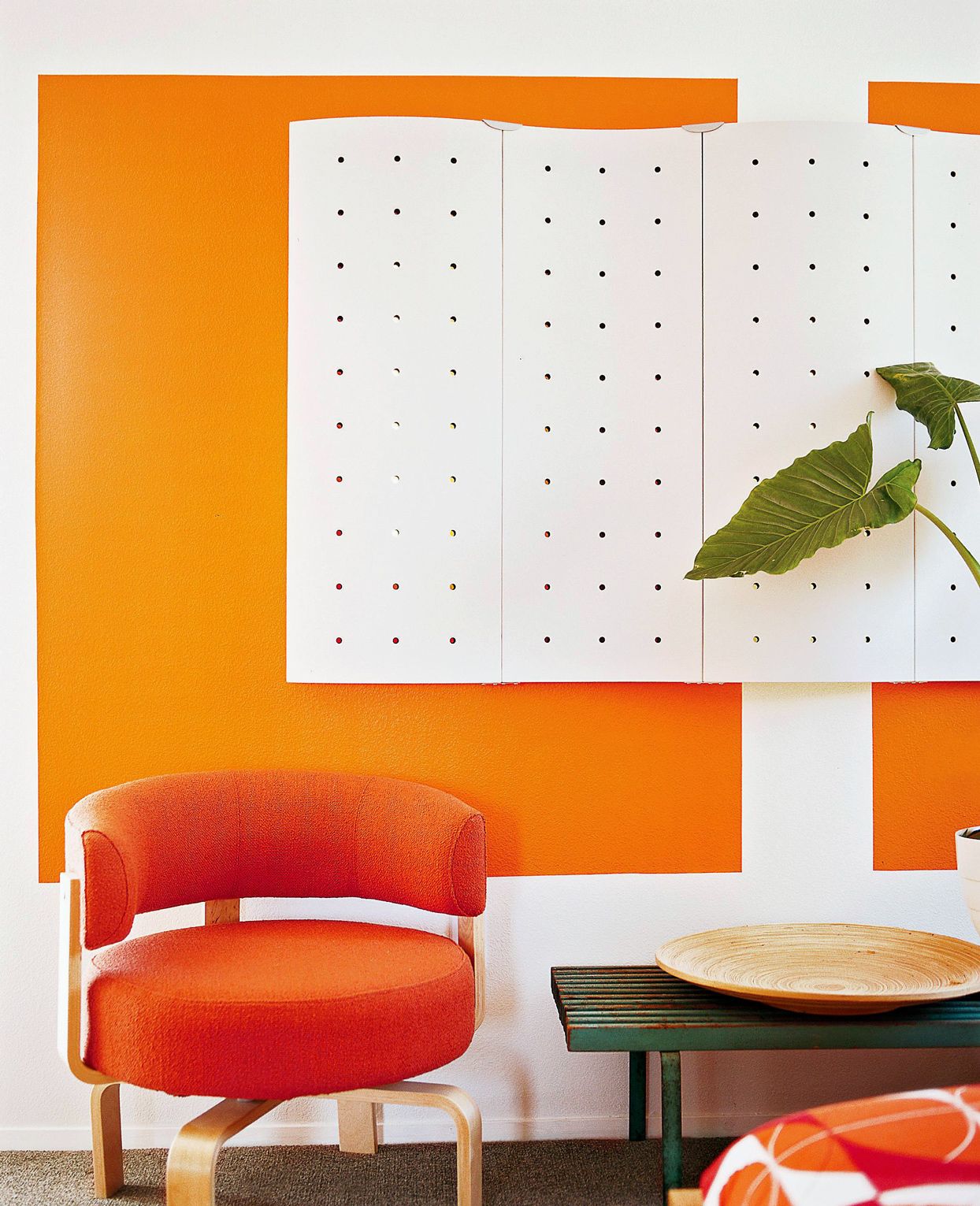 Color-Blocked Wall Ideas

Color-blocked wall ideas deliver tons of personality but typically require only a few hours and basic painting skills to achieve. Because you're painting only a section of the wall, this budget-friendly project is also a great way to use up leftover paint or sample pots. Use color-blocking to frame a piece of furniture, highlight an architectural feature, or serve as wall art. And if you don't like the result, it's easy enough to just paint back over it!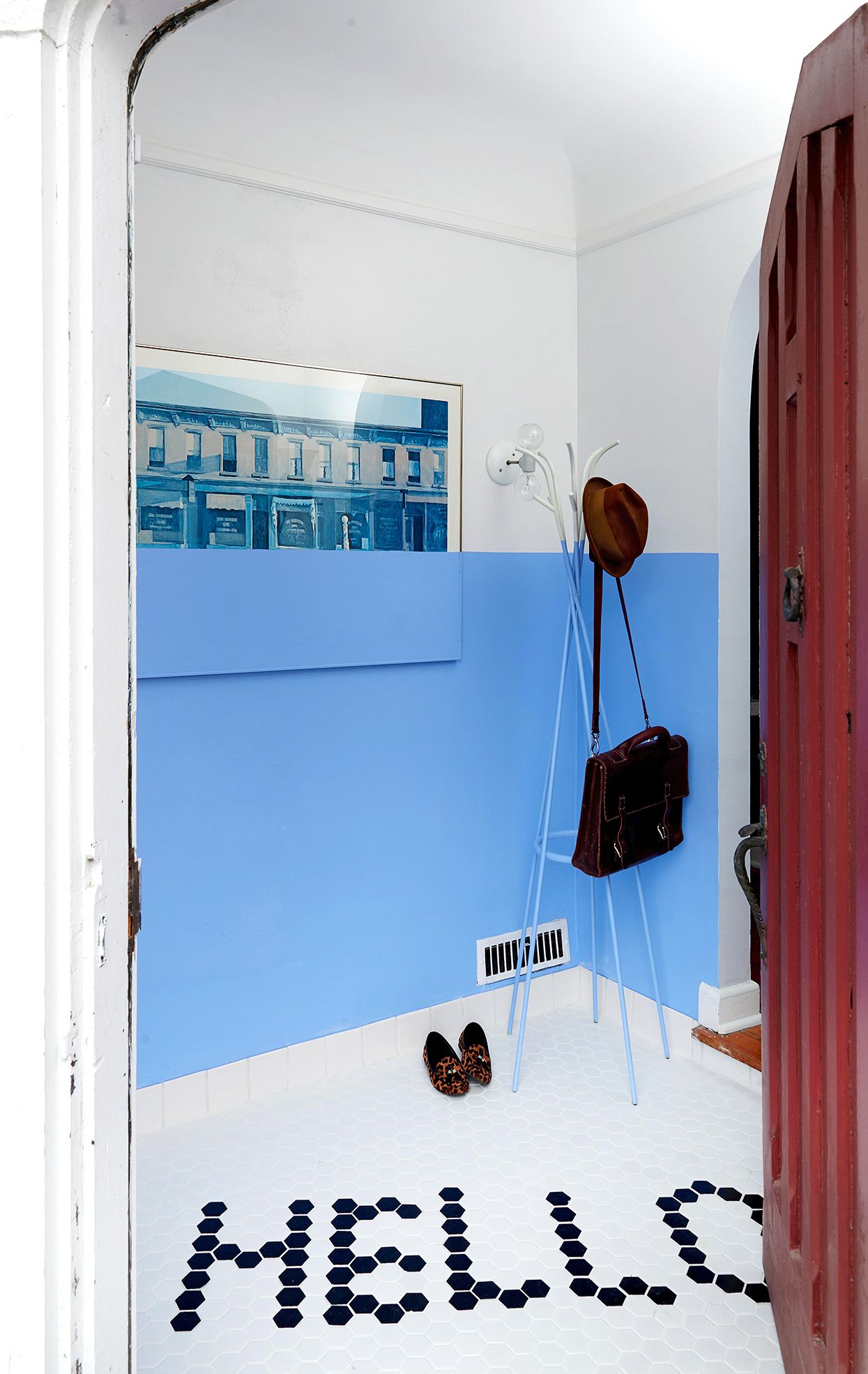 How to Paint Color-Blocked Walls

Painting straight-lined blocks of color is simple with the help of painters tape, a level, and a pencil. To achieve crisp lines, paint over the edge of the painters tape with the existing wall color first, then follow up with the new color. If you're feeling bold, experiment with circles, curved lines, and other shapes for a one-of-a-kind color-blocked design.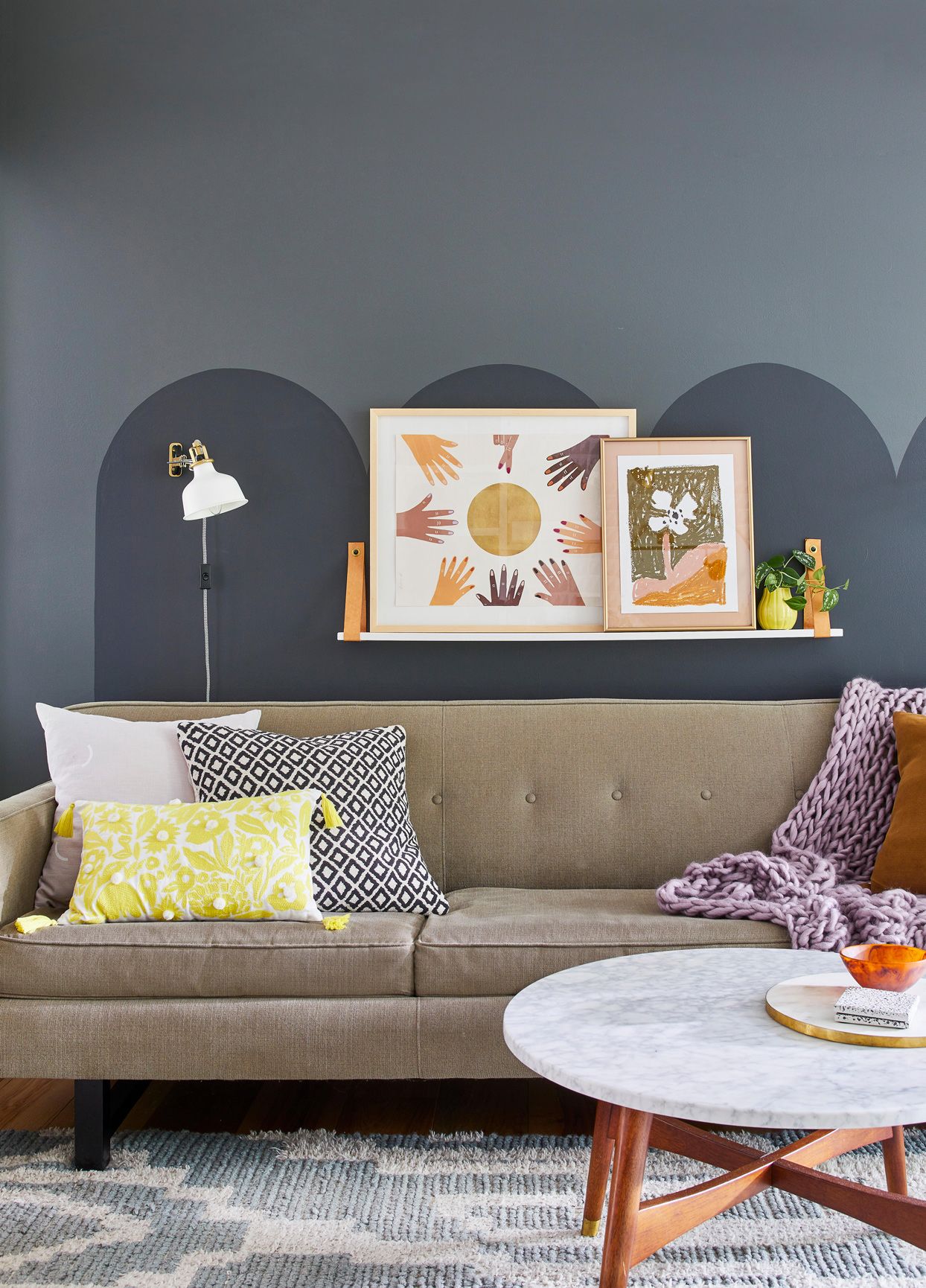 Painted Wall Arches

Choose two slightly different shades of the same color to give your walls subtle dimension. Painted arches line up behind this living room sofa to create an Art Deco-style scalloped design. Rendered in dark charcoal on medium-gray walls, the color-blocked design draws attention without overpowering. To achieve smooth curves, create a compass with a thumbtack, string, and a pencil to guide your design.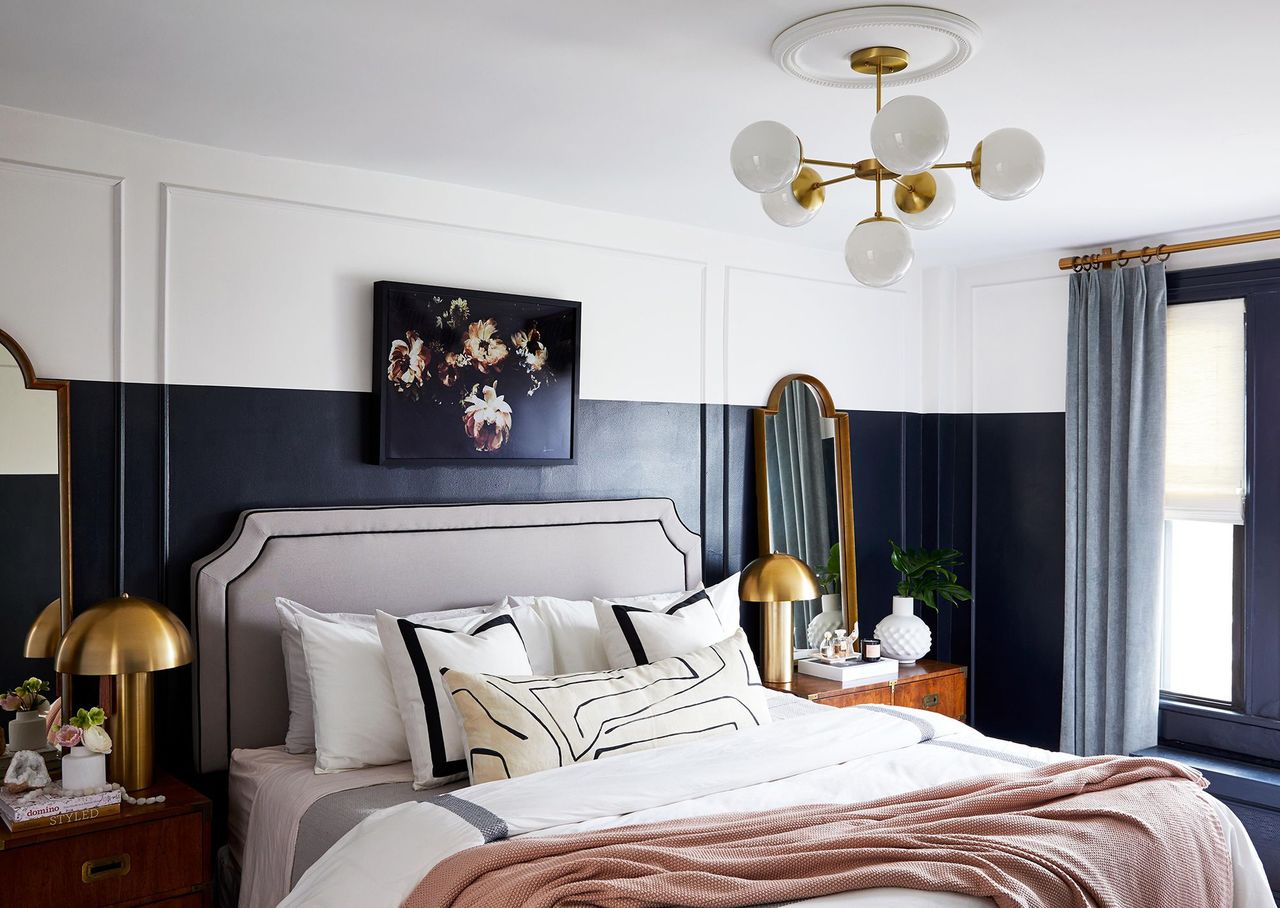 Two-Tone Walls

By splitting a wall into two distinct blocks of color, you can mimic the look of wainscoting or other molding. Use the two-tone treatment to create the illusion of added architecture with contrasting colors, such as black and white. Align the break between colors with standard picture-rail height or with a window or door frame for continuity.


Color-Blocked Accent Wall

Experiment with three or more paint colors to give color-blocked walls more pop. In this entryway, two-tone walls create instant architectural interest, while a third strip of color adds visual heft to a set of floating shelves. The combination of light, medium, and dark blues forms a striking monochromatic look.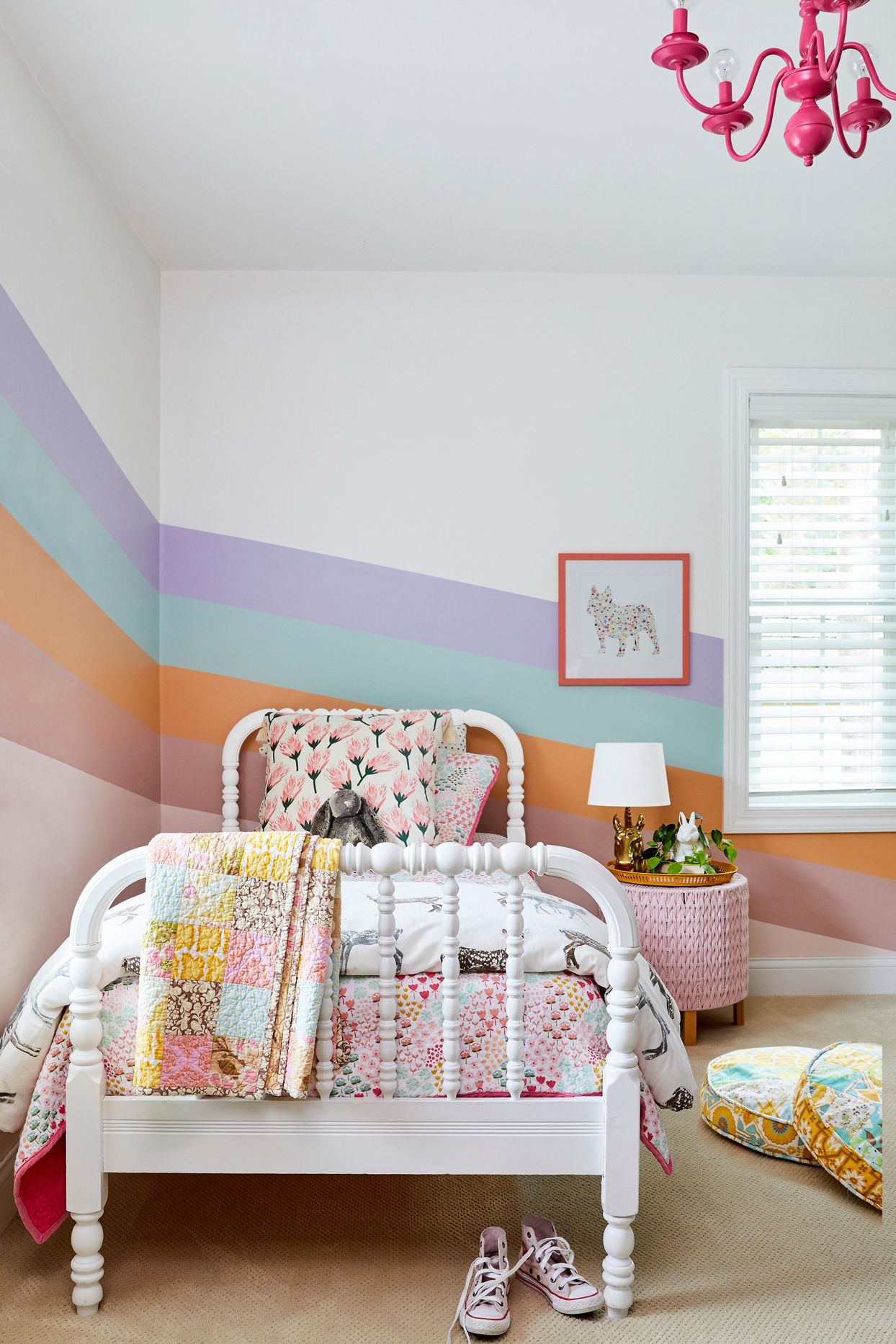 Painting Wall Stripes

Kids' rooms are the perfect place to play with color-blocked wall painting ideas. Here, a rainbow of stripes stretches playfully across multiple walls. When painting stripes, remove the tape while the paint is still wet, but wait until the surface is completely dry before taping off and painting the next section.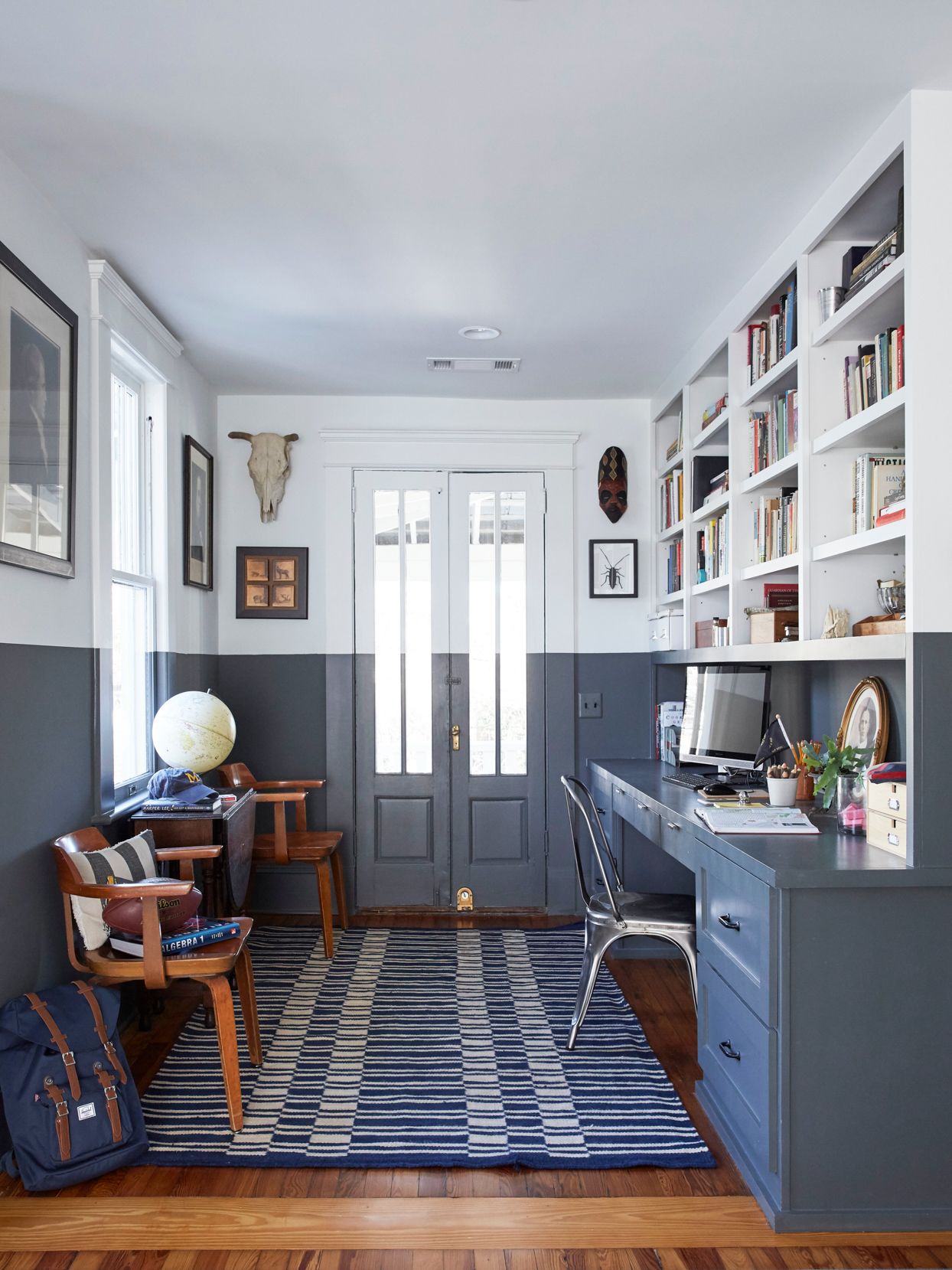 Color-Block Designs

Maximize the impact of color-blocked walls by continuing the color onto baseboards, trim, switchplates, hardware, and other elements. Here, dark gray paint covers the lower half of the room, extending across walls, doors, windows, and a built-in desk area. The upper part of the walls and trim share the same bright white as the ceiling and open shelves.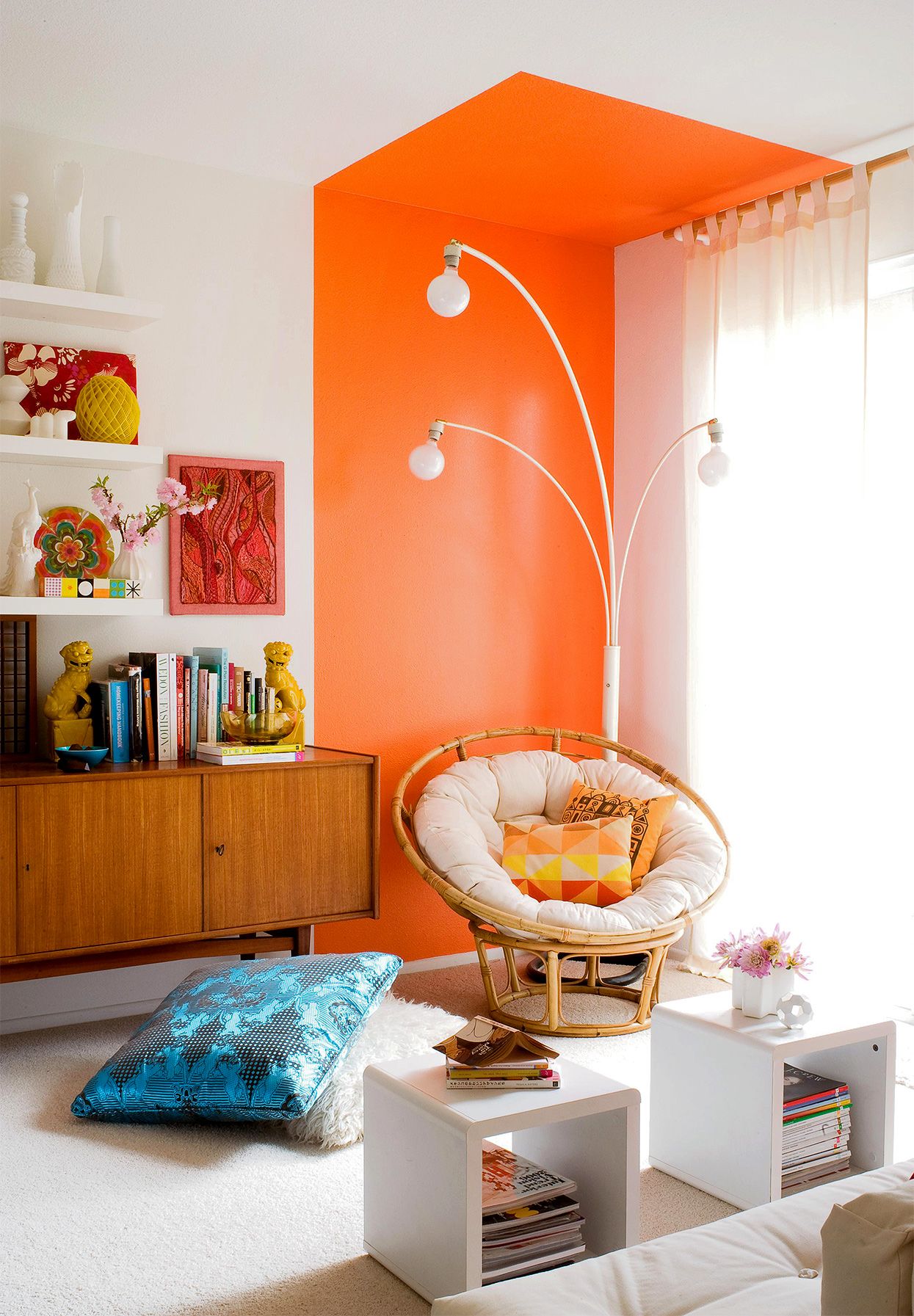 Color-Blocked Corner

Stretch your color-blocked wall treatment onto the ceiling for even more impact. Here, vibrant orange paint turns a plain corner into a cozy reading nook. Set against white walls, the high-contrast paint job creates a sense of separation from the rest of the room.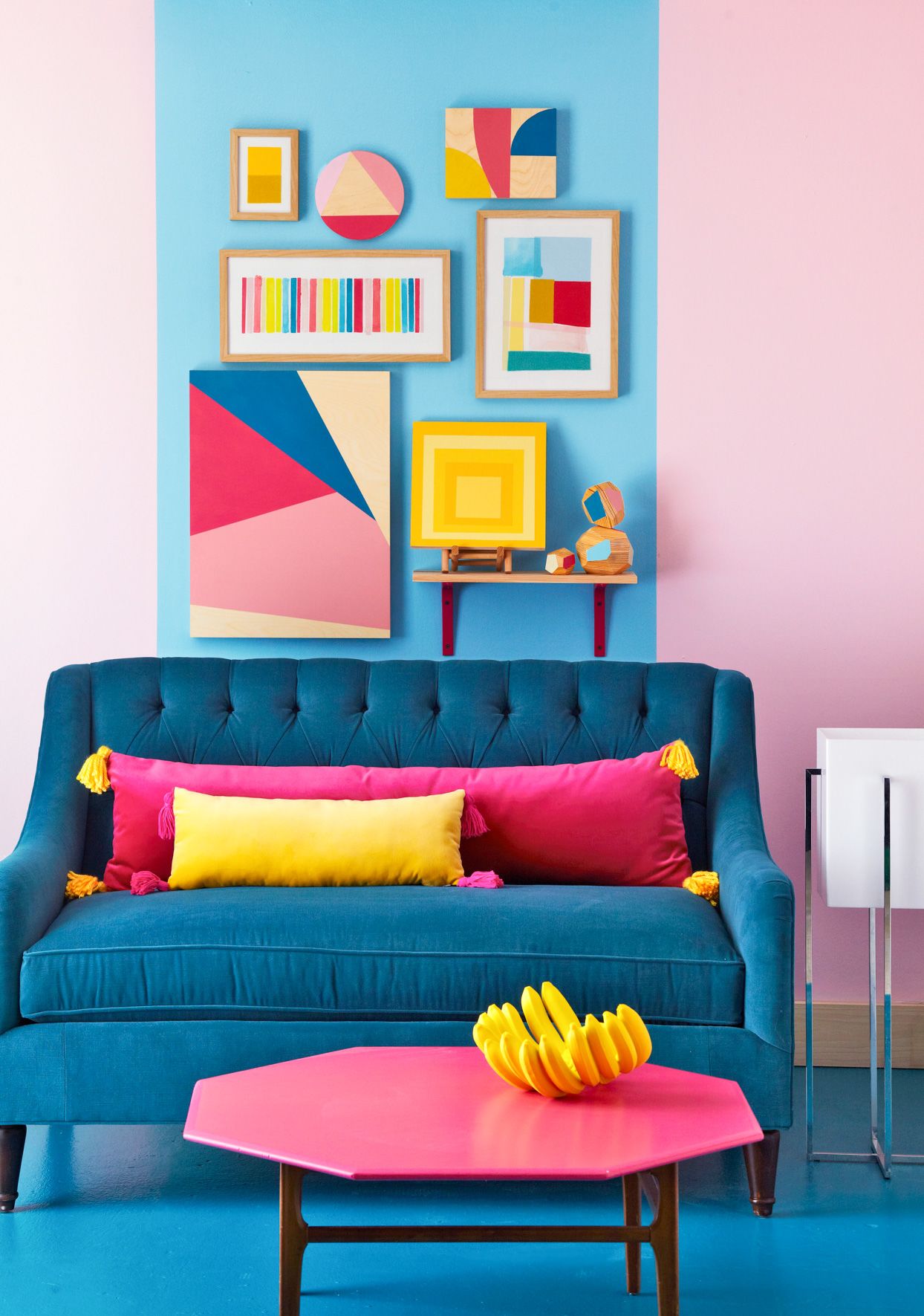 Color-Block Frame

Emphasize a gallery wall with a painted color-block design that neatly frames the art. Choose an accent color that complements the surrounding wall and the artwork. Cover the entire section of wall from ceiling to baseboard, or paint a shape, such as a square or circle, to border the display.