As someone who lives in New York City, I know firsthand how precious private outdoor space is, especially now that outdoor dining is the most popular social activity. And since I still don't have a balcony, patio, or terrace to call my own-but still want to enjoy spending time outside with friends despite indoor dining reopening-I've gotten very good at making myself at home in the city's parks for picnic dinners and tea parties. Yes, this requires me to be a little scrappier when it comes to setting the mood since transportation enters the equation, but that's part of the fun. So I came up with eight outdoor portable schemes to ensure that every outdoor picnic you "host" this summer feels private, public park notwithstanding.

Whether you're still more comfortable socializing outdoors, you simply prefer to take advantage of the weather, or you want to throw an outdoor get-together or picnic for your friends for the fun of it, the stylings ideas and templates below inspired by designer tablescapes will prove that you can dress up any old park bench and picnic table with the right items and decor scheme. Ready, set, choose your own decorative dining adventure, and then pack your picnic basket accordingly.


Tooty Fruity Refresh


Cheer up with lemon-themed everything. Above, a brunch party hosted by interior designer Charlotte Moss is animated with woven rattan place settings and garden pots of dainty, unpretentious yellow flowers on a lemon-printed tablecloth. The mix reads classic and upbeat, while the splatter-painted green plates add a modern art feel.


Hopelessly Romantic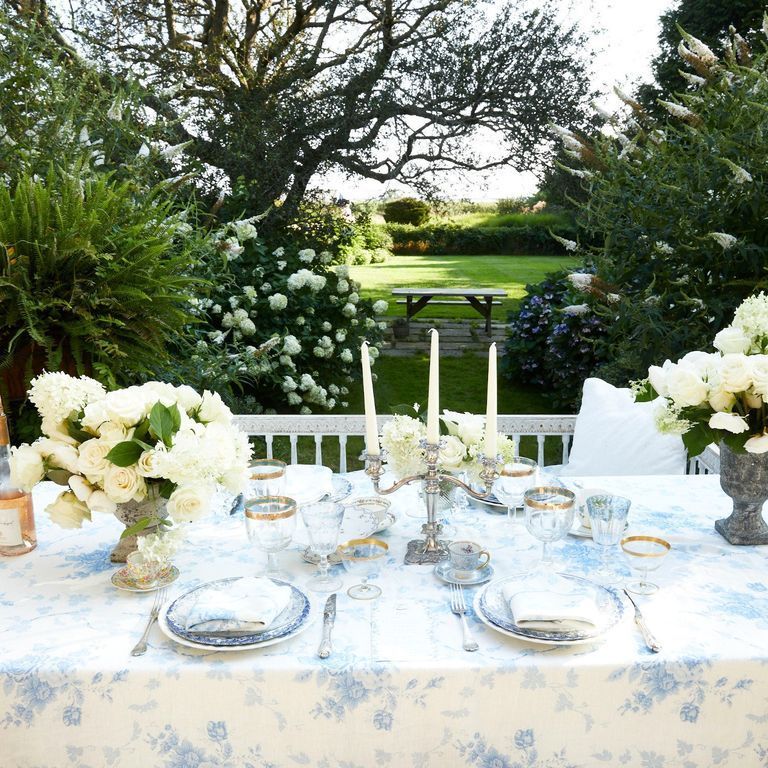 Think sweet and innocent florals, like a Picnic at Hanging Rock vibe without the sinister undertones. You could even add some butterflies to the mix (as long as they're pastel, of course). Lace touches will elevate it even further.


Blue Bayou Enchantment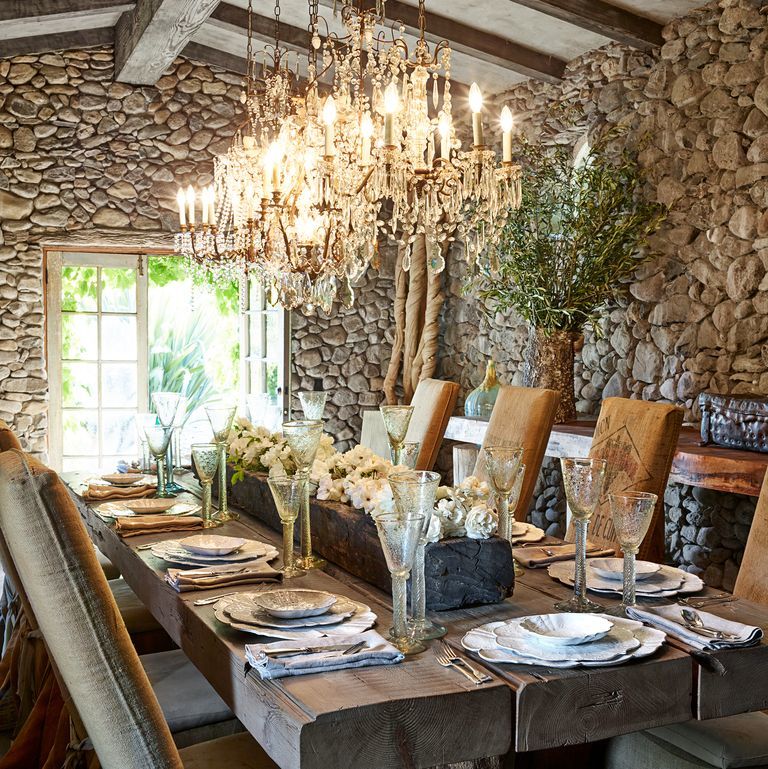 Throwing an outdoor dinner or picnic at twilight? A midsummer night get-together hits differently and calls for some moody atmosphere, like the rustic chateau-meets-mysterious-bayou ambiance on display here. All that's missing is the Spanish moss.


Laid-back Southwestern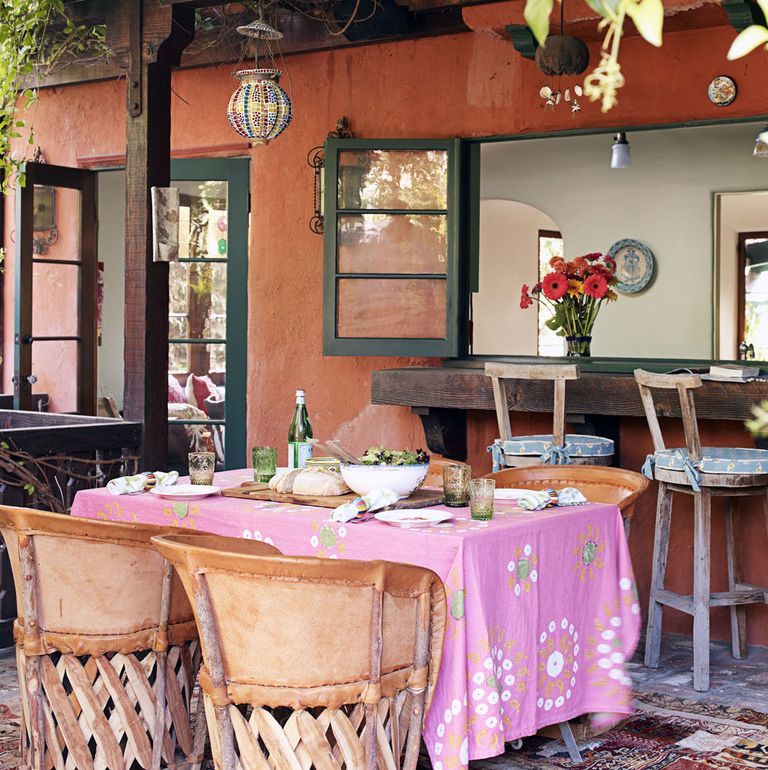 Whether you're eating tostadas and chiles rellenos or just a well-composed cheese plate, the sunset colors of a Southwestern theme is perfect for a summer hang. Layer on some sarape-style blankets and incorporate richly hued florals as well as mini succulents and found objects to anchor a more whimsical desert-chic tableware set and tablecloth.


Tropical Punch Kitsch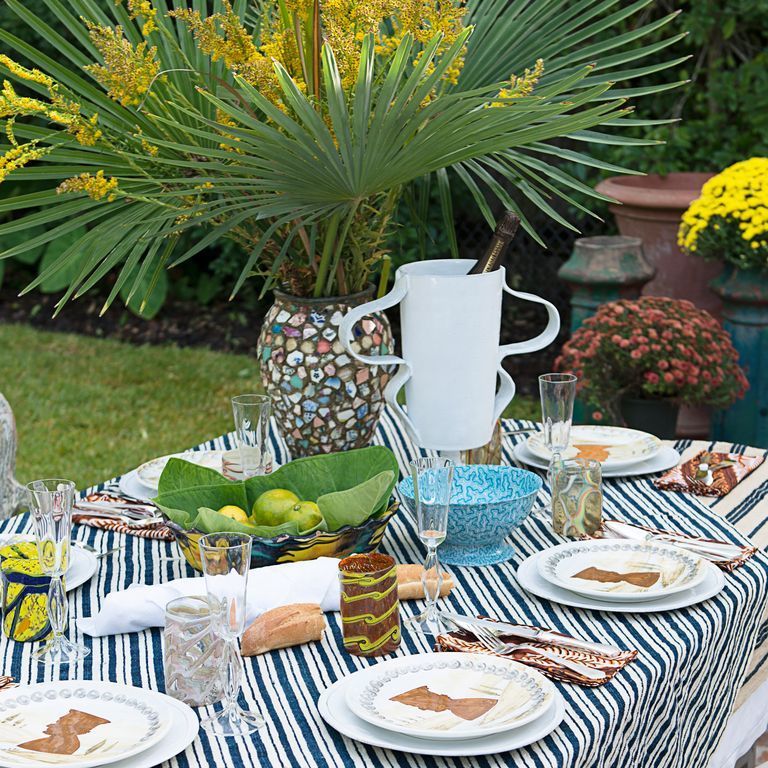 Set your clocks to island time with vibrant colors, plenty of tropical plant motifs, and an overall low-key but energizing look. You can go full-on kitsch with wild prints, or simply introduce touches of the tropics with more subtle sea-inspired decor. But whichever you choose, just make sure the tiki drinks are flowing.


Rustic Farm Fresh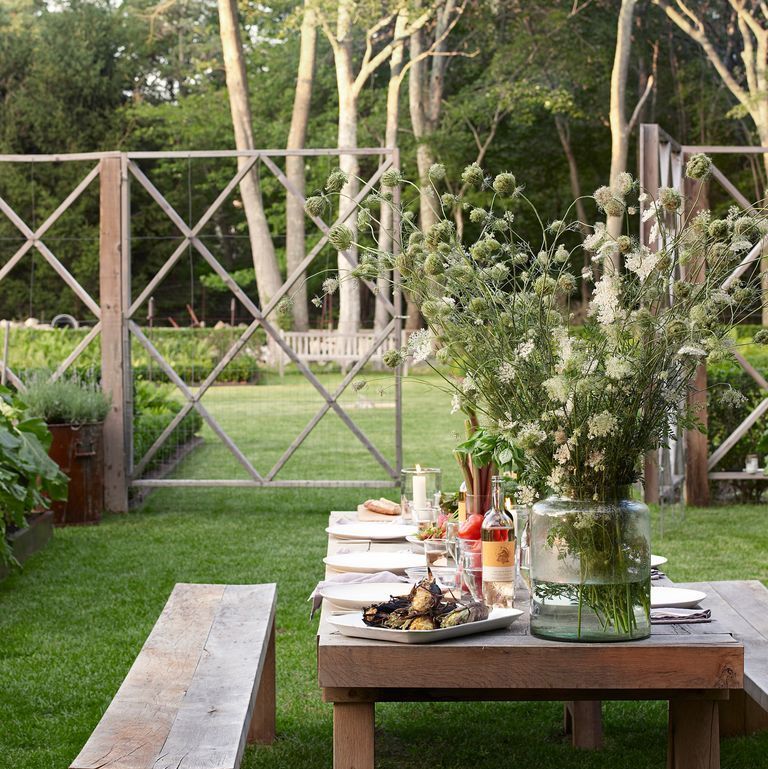 The earthy textures of ceramic tableware and warm wood serving pieces blend in beautifully with a garden setting, and using bunches of (edible) wildflowers and potted plants down the center of the table will impress everyone you invite. Want to really up the aesthetic ante? Bring along mason jars and aged vases and pitchers you don't feel too precious about to contribute to the historical feel.


Neon Garden Party Pop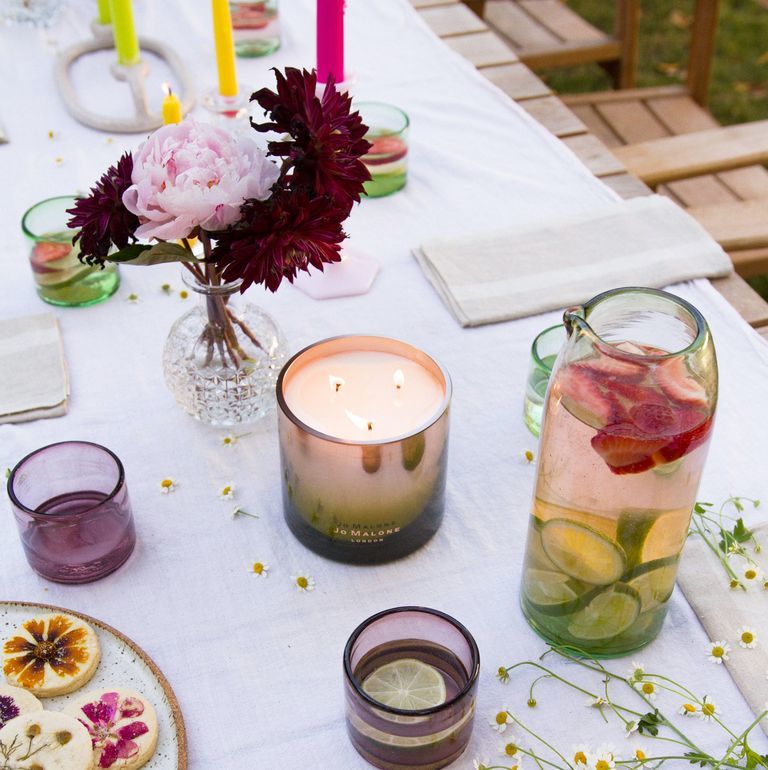 If you're drawn to bright and bubbly things but also love soft pastels and dainty florals in equal parts, recreate this bold garden-party remix table setting from Alicia Lund of Cheetah Is the New Black. And do throw some shade with a kitschy tasseled umbrella.


New England Classic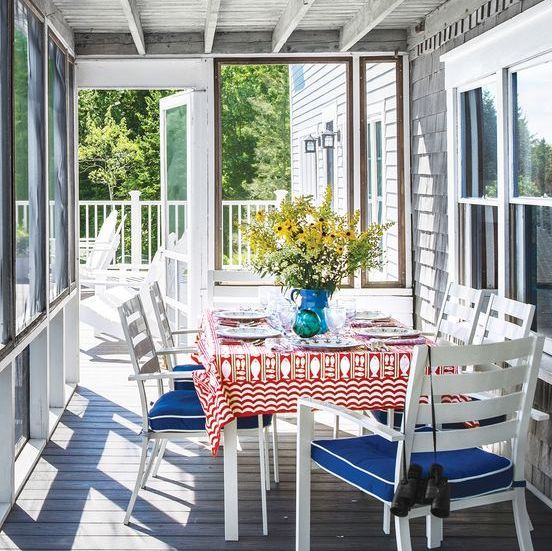 Whether you're a Connecticut- or Maine-style lobster roll loyalist, a classic New England atmosphere will set the right backdrop for a clambake-inspired picnic. We're talking oyster and shellfish motifs, patriotic color schemes, old-school gingham prints. Maybe just skip the chowdah.