Design isn't just about the interior. For World Architecture Day this year, we're honoring eight outstanding architectural achievements across the globe.


1. MoDus Architects Sculpts a Concrete, Tree-Hugging Visitor Center on the Italy-Austria Border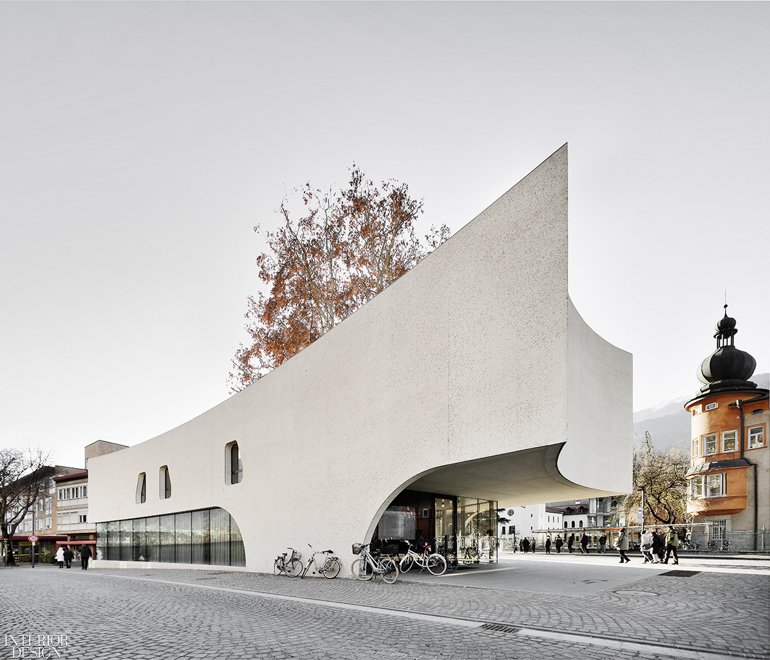 MoDus Architects's TreeHugger, a 4,600-square-foot visitor center, won an architecture competition organized by the city of Brixen and the Bressanone Tourist Association. Although its curved poured-concrete form looks monolithic, it was actually constructed around the site's existing plane tree and features an interior courtyard of sorts that brings in light to the tourism staff offices on the second floor. —Georgina McWhirter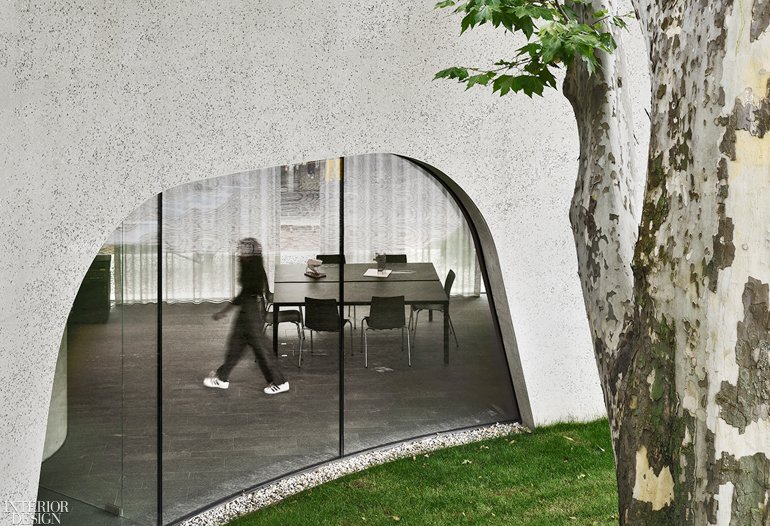 2. Pedro Reyes Designs His Own Mexico City Studio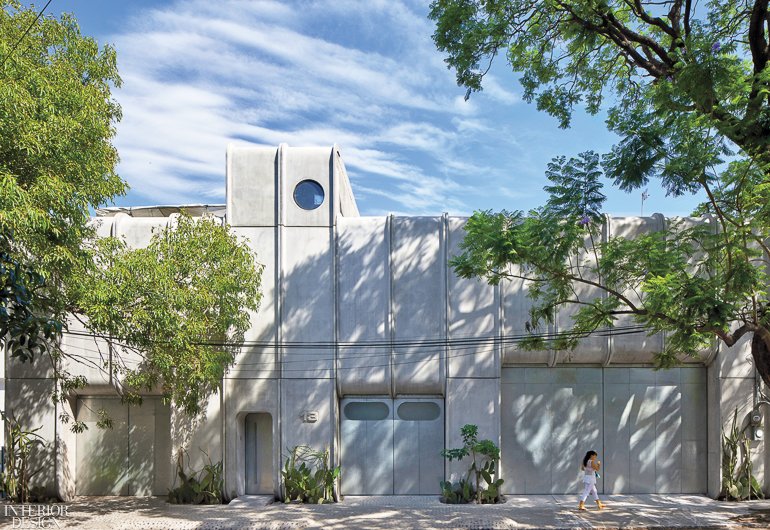 The fabricators who collaborate on sculptor Pedro Reyes's Brutalist-inspired art constructed a workshop to match, punching portholes into the building's precast concrete panels, then connecting its three floors with a spiral staircase in the same material. —Colleen Curry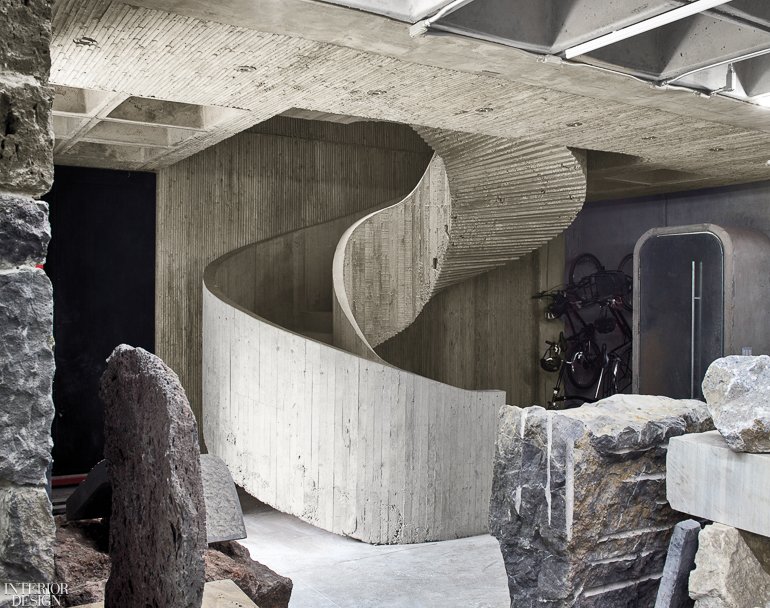 3. 6a Architects Pulls '70s Vibes for MK Gallery Addition in Britain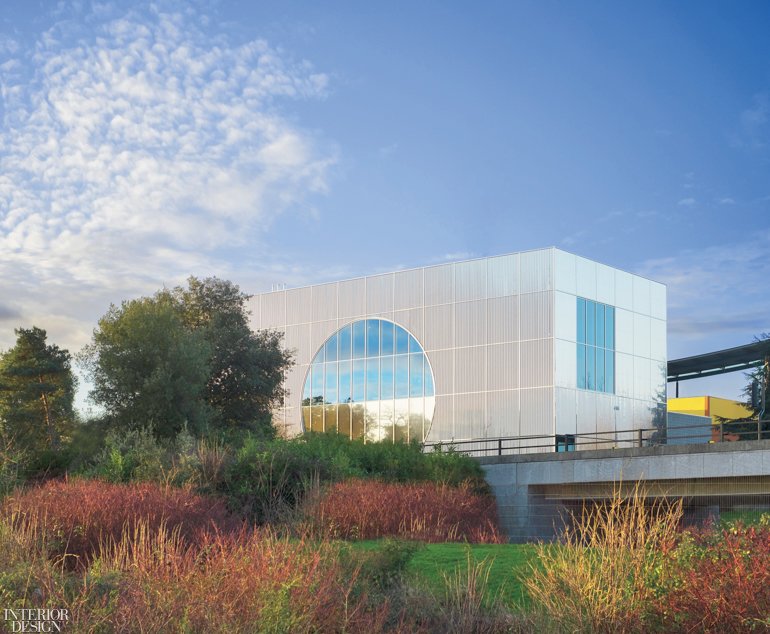 About 50 miles northwest of London, an eye-catching building has taken root. It's MK Gallery, the "MK" standing for British town Milton Keynes, and it's the work of 6a Architects, a practice known for its contemporary art galleries, partic­ularly in historic environments. Which applies to this project, as the firm's contribution is an addition to an original 1990s structure by Andrzej Blonski Architects, and brings the gallery's new square footage to nearly 5,400. —Annie Block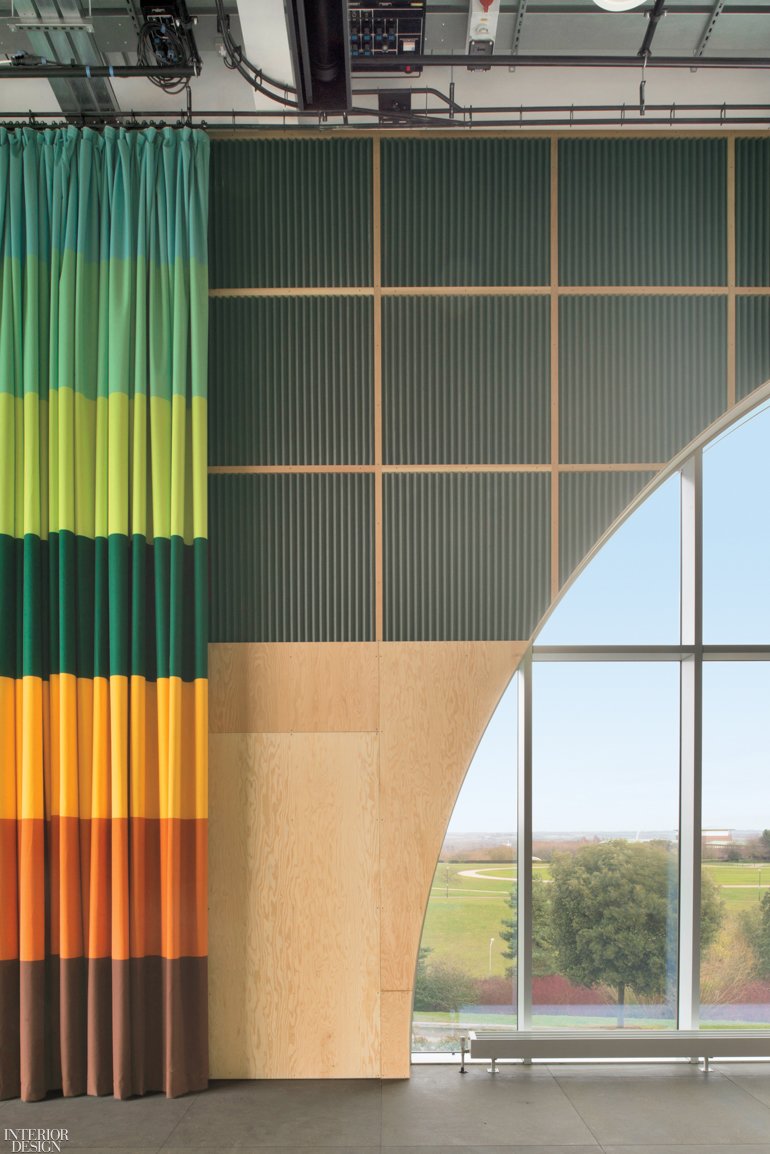 4. Alterstudio Architecture Creates a Dynamic Family Home for Texas Art Collectors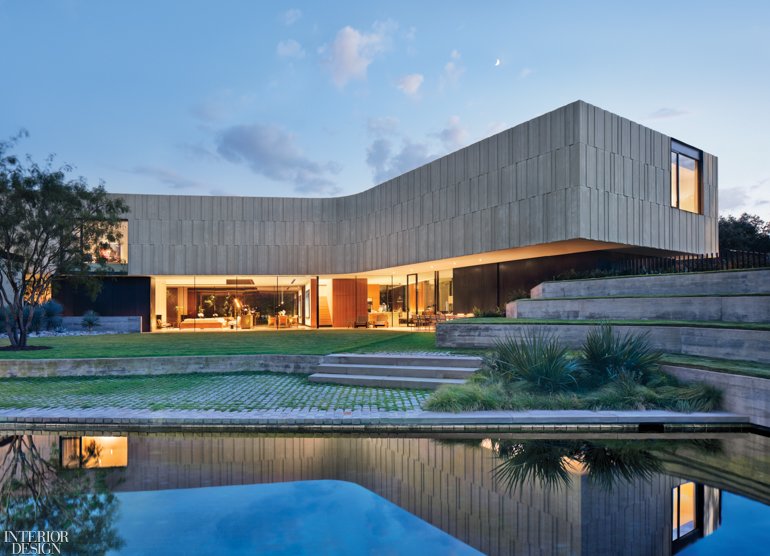 Separated from the street by a low berm of gray rocks sprouting cactuses and wildflowers, the two-story house by Alterstudio Architecture presents as a single horizontal volume of Indiana limestone carved with vertical striae that cast dramatic, shifting shadows in the mornings and evenings. Set atop an almost entirely transparent ground floor, the massive stone form projects 35 feet out over a cobblestone entry courtyard. —Michael Snyder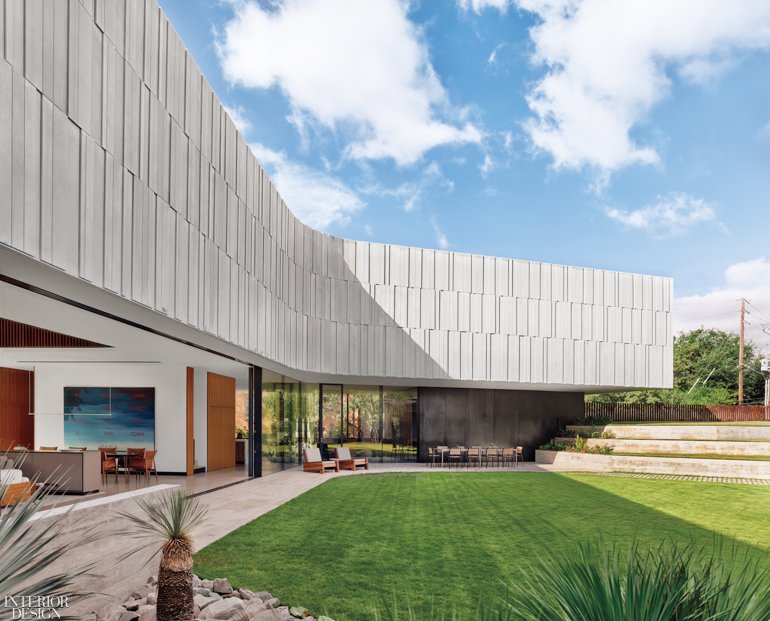 5. Queenstown, New Zealand Residence by Vaughn McQuarrie is Woodsy Inside and Out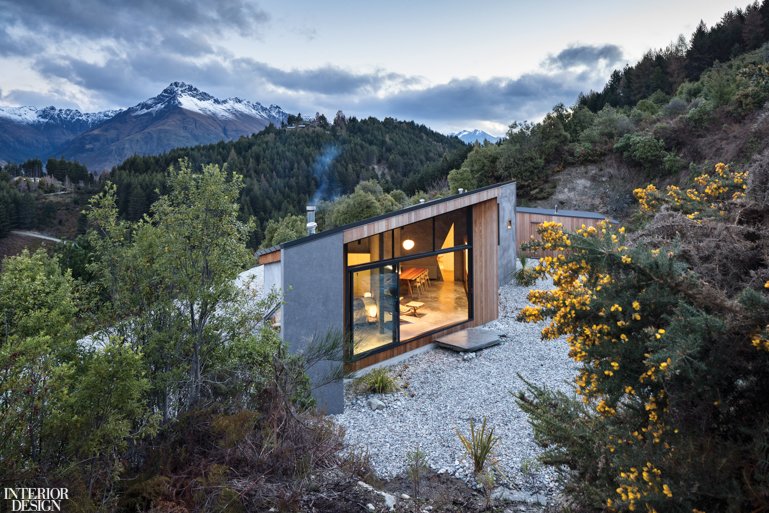 Eschewing the ubiquitous glass-box aesthetic, this angular abode—its shape alluding to improvised "bivvy" shelters, craggy glaciers, and the region's bygone mining huts—balances cocooning spaces enveloped in band-sawn pine plywood with stellar views of Lake Wakatipu through peekaboo slot windows.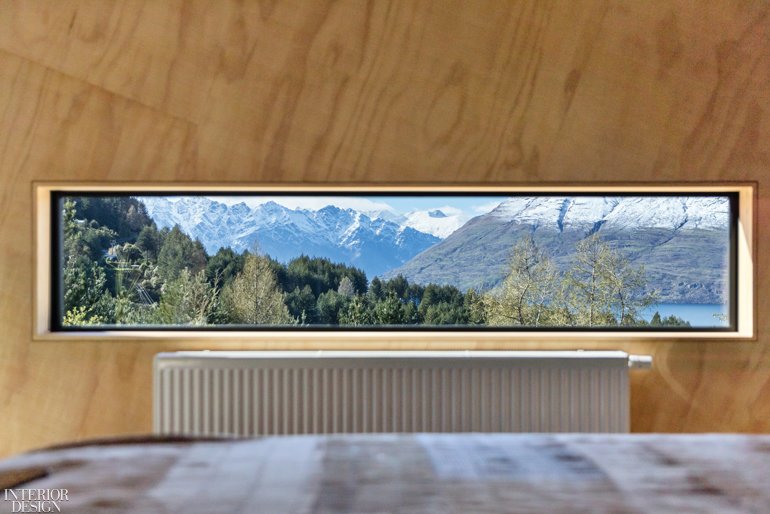 6. Bolivar Arquitectos Designs Grand Villa at Herradura Golf Club in Monterrey, Mexico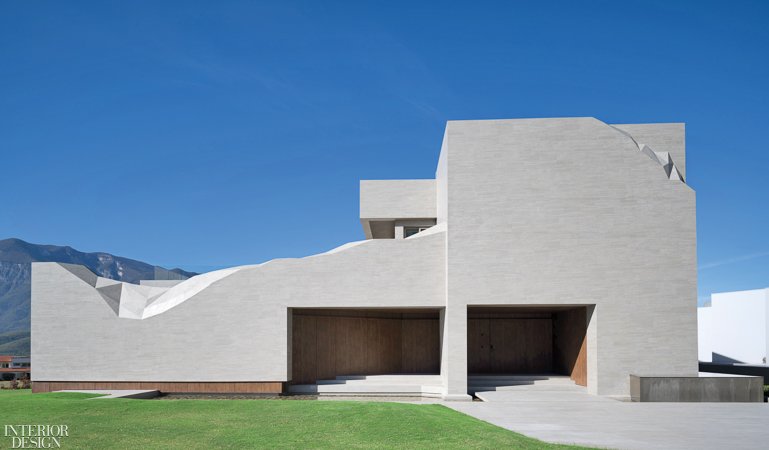 Encompassing 17,600 square feet on three levels, Bolivar Arquitectos' villa at Herradura Golf Club in Monterrey, Mexico, is no doubt a grand one—perfectly suited for an exclusive gated community. But it is also surprisingly at home with the landscape, both the natural and the man-made. Credit the sensitivity of its geometry and its monolithic materials palette. —Edie Cohen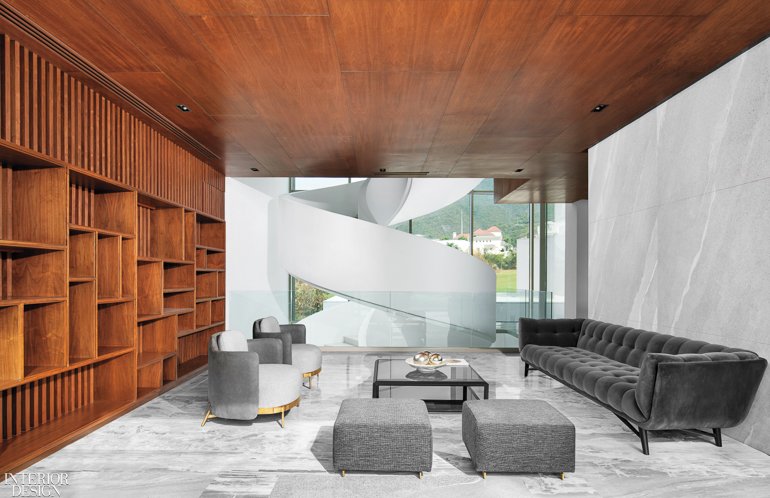 7. Renzo Piano Building Workshop Creates Lighter-Than-Air Residential Tower in Florida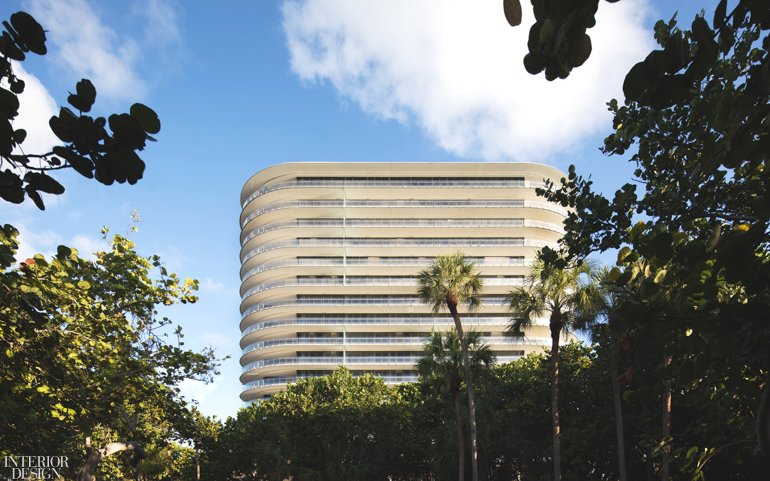 It may seem like Pritzker-winner Renzo Piano has done it all—from the Pompidou to a power station in Moscow—but somehow over the course of more than four decades, he's never built a residential project in the Western Hemisphere. Until now. Renzo Piano Building Workshop's Eighty Seven Park, created with RDAI and West 8 and developed by Terra in partnership with Bizzi & Partners Development, is just steps from the Atlantic in North Beach, Florida. — Jesse Dorris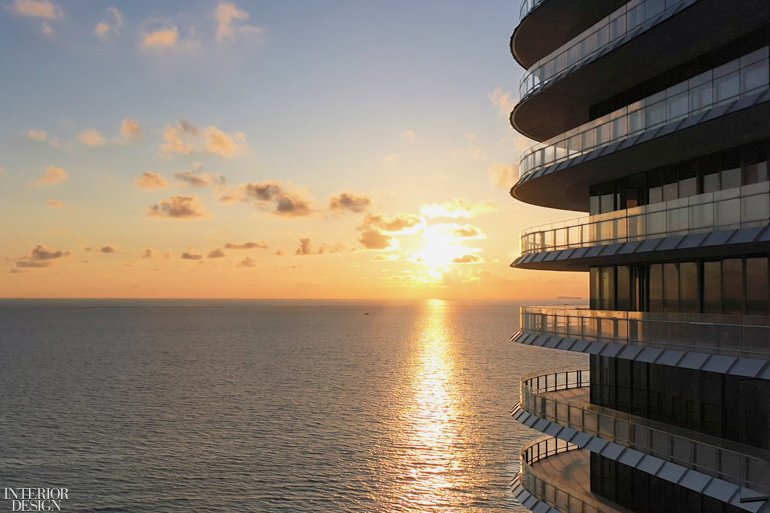 8. +Arquitectos and Gubbins Polidura Arquitectos Create Weekend Retreat in Chile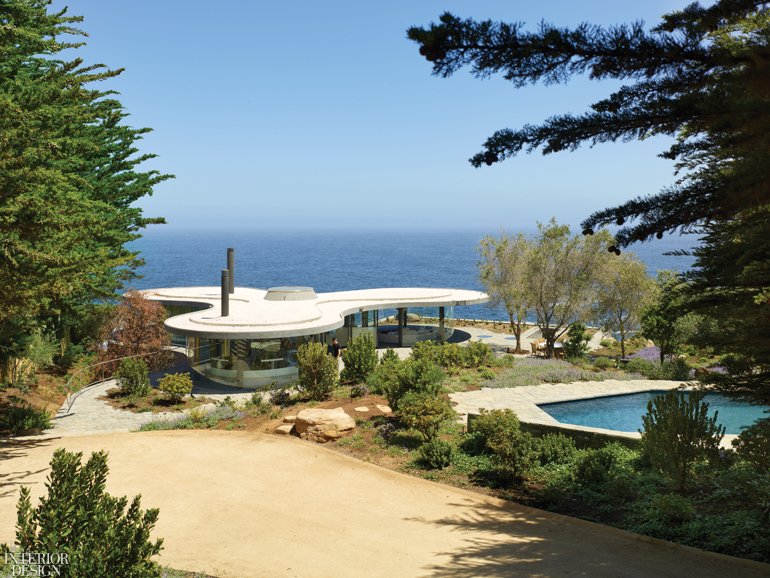 Built on a rocky perch that drops precipitously into the frigid, roiling Pacific, the house first appears as a low, clover-shape pavilion, its curved glass walls hanging from a concrete-slab roof paved with a pale gravel of crushed seashells. Irregularly shaped pavers of charcoal-gray basalt, quarried in the nearby village of La Ligua and laid piece-by-piece by a local stonemason, extend from garden pathways through the glass walls and into the pavilion's interior, all but erasing the division between indoors and out. — Michael Snyder