1. Paint your plant pots
Update tired terracotta pots with a lick of paint. Dulux Weathershield would be perfect for the job.
2. Instantly neat edges - forever!
Put a border edging around your lawn to keep invasive plants where they belong and to stop soil or mulch from spilling onto the grass. We love the attractive willow edging from Primrose London - you can just push it into place for an instant result. Prices start at £11.95.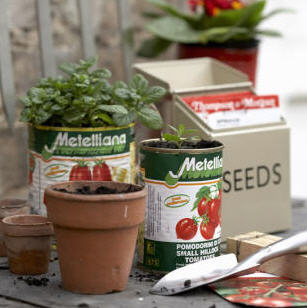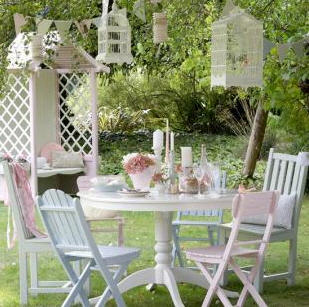 3. Re-use broken pots
Create the quickest-ever rock garden simply by nestling broken terracotta pots into a gravelled border, and plant low-maintenance succulents inside.
4. Restore and reinvent garden furniture
Transforming garden wood from lacklustre to magnificent in just one afternoon is really satisfying and simple to do and also means you don't need to splash out on anything new. Here's how to reinvent your garden furniture in a few easy steps.